What is the MBTI personality test?
MBTI (short for Myers-Briggs Type Indication) is one of the most popular personality tests today. With the effectiveness it brings, this is considered a new way of evaluating personnel that will be widely applied in the near future. This test method uses overview questions to test a person's characteristics, based on that subject's responses to the questions posed.
The MBTI personality test is built on four criteria:
Natural Tends: Extraversion >< Introversion
Perception of the world view: Senses >< Intuition
Decisions & Choices: Thinking >< Feeling
How to act: Principle (Judging) >< Flexibility (Perceiving)
Each of these four factors, when combined, creates 16 MBTI personality groups. Each personality group will be suitable for different job characteristics. When employers grasp these factors, it also becomes easier to evaluate people.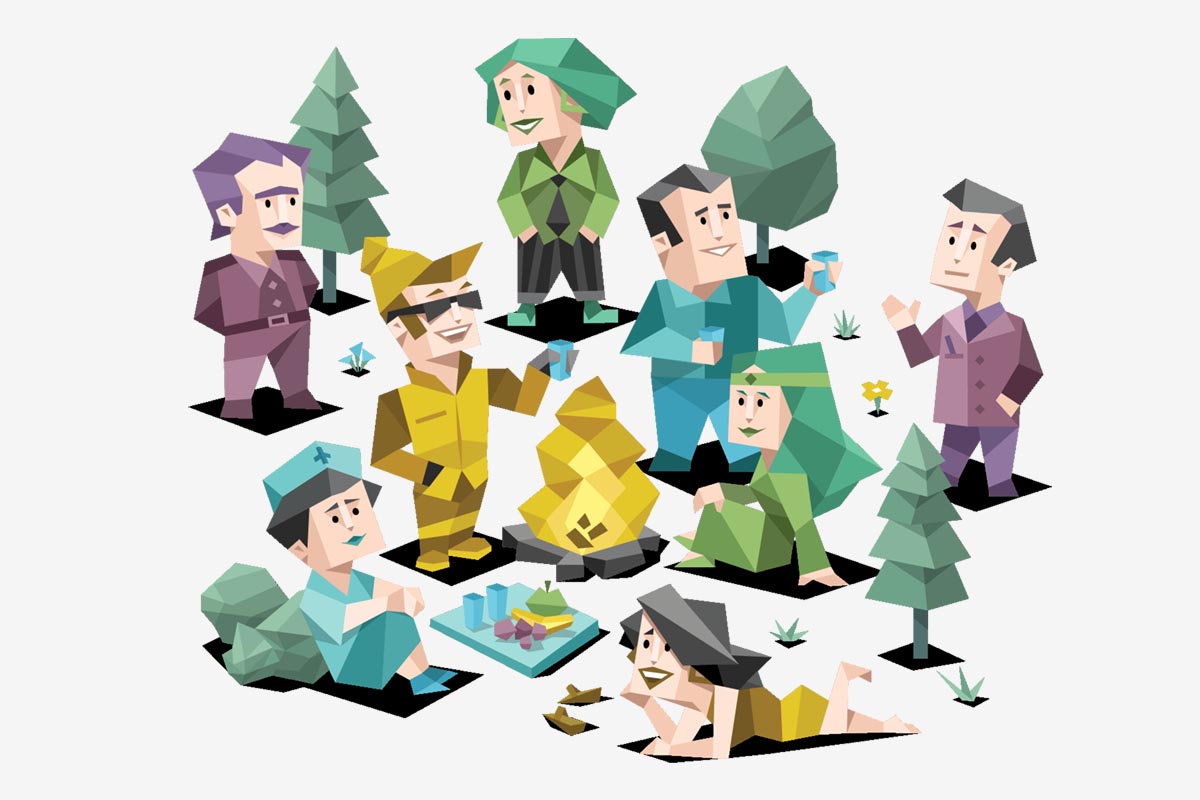 4 benefits of MBTI personality test for company
In any process, the company owner should necessarily collect as much HR-related information as possible. However, traditional methods like CVs and interviews often don't yield the best insight. In contrast, properly developed and validated tests are a reliable means of gathering relevant information.
Your recruitment process is more efficient
The hiring process is extremely time consuming, usually taking around 45 days to fill a new position. The pool of candidates is growing rapidly, making it increasingly difficult for recruiters to manage the flow of applicants and identify the right candidates in a sea of ​​resumes. The application of pre-interview tests helps to significantly streamline this process.
Pre-interview tests provide valuable time for managers at the top of the recruiting funnel. By asking candidates to take the test, the company can eliminate a lot of "spamers" or people who send their resumes without thinking. The final candidates complete the tests, at least they are serious enough about the position applying for.
Furthermore, setting a minimum cut-off score for certain tests can quickly narrow down the number of candidates to choose from for interviews. Reduce the interview process time and significantly reduce the overall time spent on recruiting staff.
Increase employee retention and reduce associated costs
Performing tests to evaluate personnel can increase employee retention by ensuring the right fit for the company. Factors such as aptitude, personality indicate the ability to stick with job requirements or not. When mastering this factor, the ability of employees to quit because of not completing the work or feeling bored with the current job will also decrease.
For example, the ENFJ group – The Giver, is sometimes too idealistic, vulnerable and wavering. ENFP - Inspiring people are easily stressed and impatient, etc. Understanding these things, we will easily grasp the other person's psychology, easily chat, thereby improving our communication skills. continuity and ability to work.
Improve work efficiency
Several studies have shown that pre-employment candidate tests can predict employee productivity in a variety of jobs and industries. The MBTI personality test in particular and the tests in general is one of the most accurate means of predicting performance. Because they can objectively determine a person's level of knowledge, skills, and ability to perform assigned tasks.
The MBTI test measures a specific subject's speech, communication, and attention to detail characteristics. This is considered a fairly comprehensive test suitable for enterprises in human resource management. In other words, people who pass the assessment tests are 20% more productive than those who don't.
Identify employee strengths and weaknesses
MBTI personality test is an effective tool to help managers assess the personality characteristics of employees. Each individual has their own strengths and weaknesses that are appropriate for a particular job. Through that, managers can easily arrange work in accordance with the employee's capacity and forte. From there, the quality of work will be best improved.
In fact, many people have not yet grasped their own strengths. Therefore, this is considered as one of the recommended reliable methods.
Hope Vietnam Manpower has helped you to understand more great benefits of MBTI personality test. Tools are just one of many ways to be effective. Companies should combine many different tools to achieve the expected results.