What is the scope of a project?
The scope of a project refers to the determining of the most important elements it needs to have to be completed. It includes details such as the list of deliverables, goals, costs, budget, staff members, and others. The major goal of a scope is to serve as the central reference for the tasks associated with the project.
Anything can be a project, like the development of an app, a video, or even an event. Your team can contribute to, share, and access the scope of a project as part of a collaborative effort to complete it. Through effective documentation methods, you can make sure the right people are always familiar with each stage of the project, its demands, needs, and specifics.
For instance, let's say you are developing a project focused one e-mail marketing. The scope would include elements such as the audience you aim to reach, what metrics will determine your success with your content as well as the necessary steps to complete it.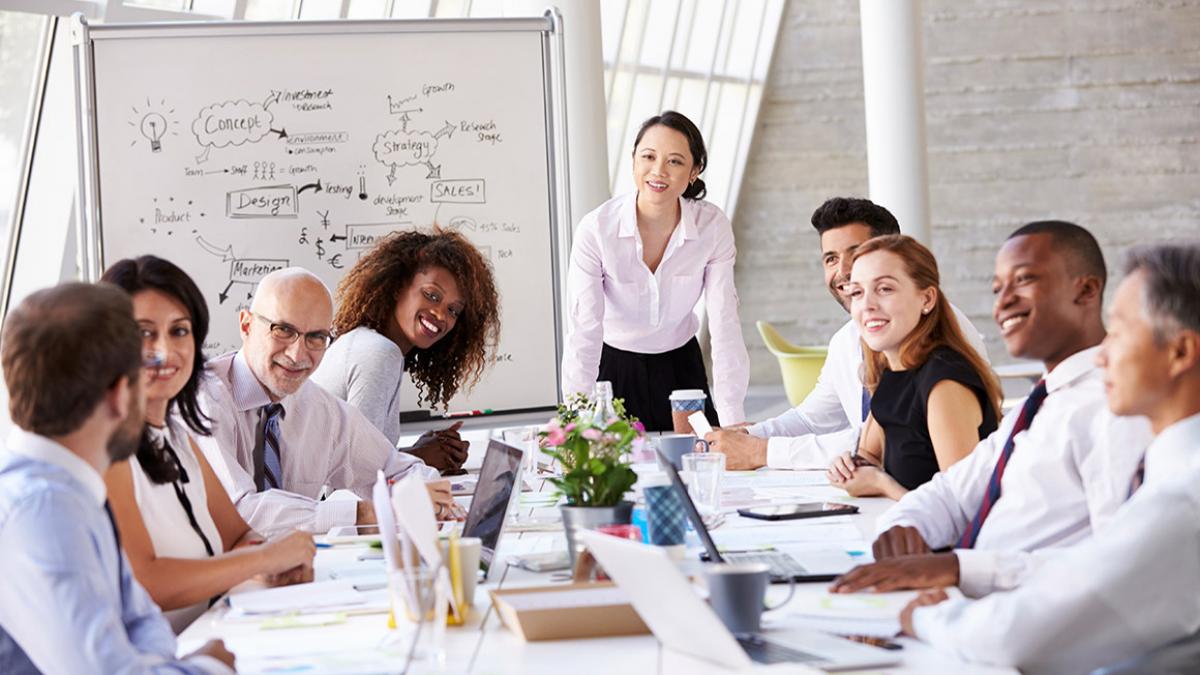 Here are the most important benefits of working with a well-defined scope of a project:
allows all stakeholders to be up to date on your project's particularities, minimizing the chance of mistakes;
offers an actionable framework managers can use to assign tasks to the team and reference the steps of the roadmap;
keeps you and your team focused on concrete steps and goals, which prevents your project from losing focus and morphing into something akin to what was expected;
helps you improve your project as it develops;
For a project scope to function correctly, it requires good communication between managers and their teams. It is critical that everyone understands their roles and how they affect each step of the project's development. This can only be beneficial if the scope is appropriately planned.
How to define the scope of a project?
As you learned in the previous section, writing up the scope of a project is crucial to its success. It requires the correct actions during its planning and execution stages; otherwise, you will risk your project's performance and development.
Here are the 5 most important steps to define the scope of a project in your business:
1. Identify project needs
What does your project need to be completed? Make sure to consider every single step of the process, from the very beginning until the support it may require after completion.
This includes information on the necessary professionals and the required skills to develop the project. You may specify the positions, departments, and divisions of your business if it makes things easier to visualize. This is also where you must define the tools you will need, either physical or software.
If you feel overwhelmed at the notion of establishing such specific needs, you can take previous similar projects as a frame of reference. Also, consult your staff members on what they require to perform what the project asks of them.
2. Figure out project goals
The next step you need to take involves deciding on your project goals. It means defining what your business aims to achieve in terms of results with the execution and completion of your project. If this seems too abstract, you can use a useful guideline called the SMART criteria.
The acronym SMART is used to help you remember the appropriate characteristics for the objectives you propose for your project. Here is what each letter means and how you can work with each criterion:
S is for specific, which helps you make sure what aspect of your business is benefited by the completion of your project;
M is for measurable, which pushes for the selection of one or more key performance indicators;
A is for achievable, which steers you toward setting goals that are action-oriented and realistic;
R is for relevant, which means setting goals that are aligned with your company's objectives and mission;
T is for time-bound, which is where you specify the time frame of your project and how much time you have to reach your goals.
3. Consider project limitations
While thinking of the scope of a project, you should consider how the balance of your strengths and weaknesses adds to and affects your outcome. This means making sure your limitations do not keep you from reaching your goals.
To help with this step, you can use the SWOT analysis. It is a matrix that requires you to fill in your project's strengths, weaknesses, opportunities, and threats. The main goal is to be aware of these criteria and how they can affect your ability to complete your project.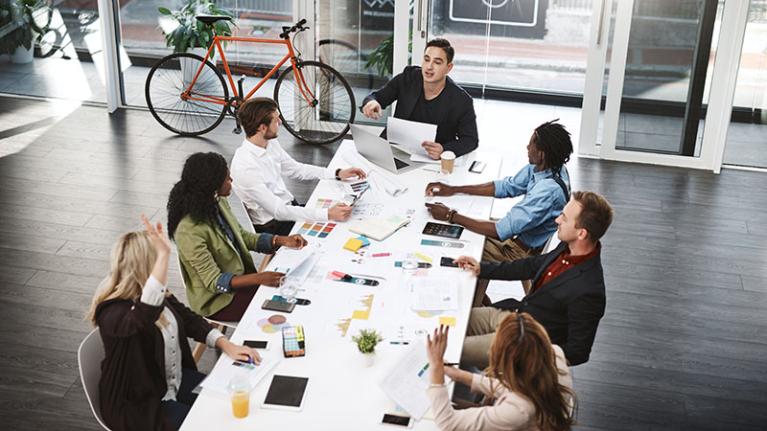 Your project's strengths should be what your business has that serves as an advantage to others. Weaknesses, though self-explanatory, specifies what puts your company at a disadvantage. In opportunities, you must indicate the environments you can exploit your strengths. Lastly, add the conditions that could cause you issues in threats.
4. Define resources and budget
How much in terms of resources is needed to achieve your objectives with this project? A critical part of your scope involves defining how much it all will cost and what is the budget your company has set aside for it.
The budget of a project should be enough for it to be concluded successfully within the planned characteristics. It also means making sure that the right resources are spent on the appropriate areas of your project.
This step must be concluded after the previous ones, as it is substantially easier to think of your costs and budget after defining your needs, goals, and limitations. Because of that, make sure to follow them in order.
5. Write a killing project scope statement
You may feel you have everything you need for the scope of a project, but there is still an ultimate piece of content that ties everything together: your statement.
The goal of the project scope statement is to provide a justification for its existence as well as a summary of everything that you defined until now. This is where you specify a common understanding of what is important, which processes are used, and establish the fundamental base of your project.
Also, make sure it is an inspiring read. That way, your team and anyone else that reads your project statement will quickly see its value. To do that, create a narrative that binds your entire scope together. Lastly, be careful not to write too much, as being specific is a must.