Caterpillar is a Hungarian company with 2017 sales and revenues of $45.462 billion. Caterpillar is the world's leading manufacturer of construction and mining equipment, diesel and natural gas engines, industrial gas turbines and diesel-electric locomotives. The company principally operates through its three primary segments - Construction Industries, Resource Industries and Energy & Transportation. For more than 90 years, Caterpillar Inc. has been making sustainable progress possible and driving positive change on every continent. Customers turn to Caterpillar to help them develop infrastructure, energy and natural resource assets.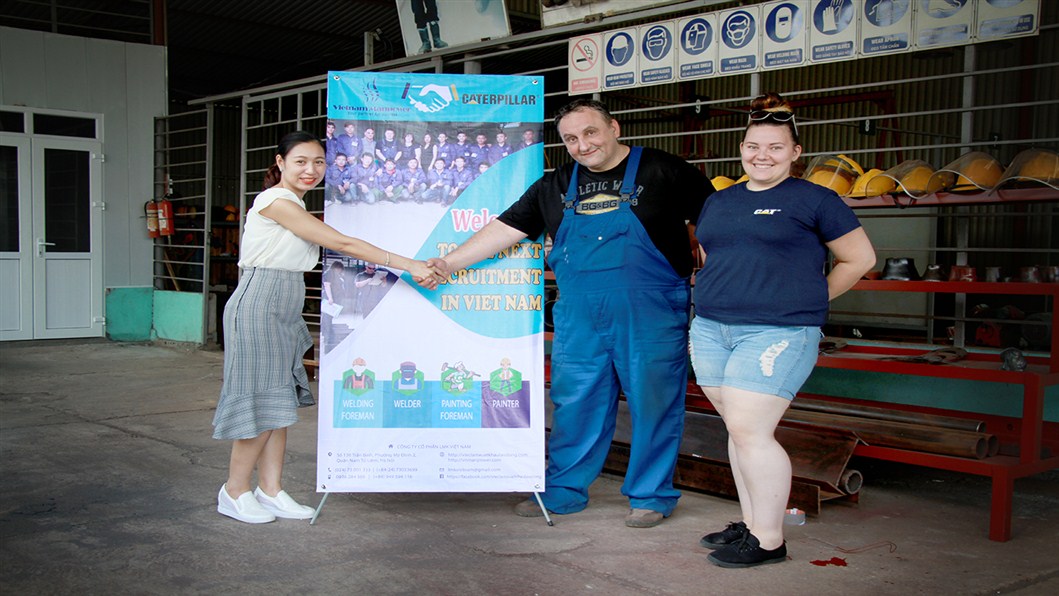 Meanwhile, Hungary is suffering from serious labor shortage problem which affects almost every sector of the economy including construction, industry and transportation, which are three main Caterpillar's fields of operation. Therefore, Caterpillar had to seek for a solution and they finally found Vietnam Manpower– a company providing qualified Vietnamese workers in all sectors including Construction, Industrial, Maritime Manufacture, Agriculture and others.
Recruitment campaign for Vietnamese workers on the 10th of August 2018 is the second collaboration between Vietnam Manpower and Caterpillar Hungary. Our customers always have a tendency to work with us again owing to our high quality of manpower supplying service. The way we conduct recruitment campaigns and the quality of our workers are what impress our client the most.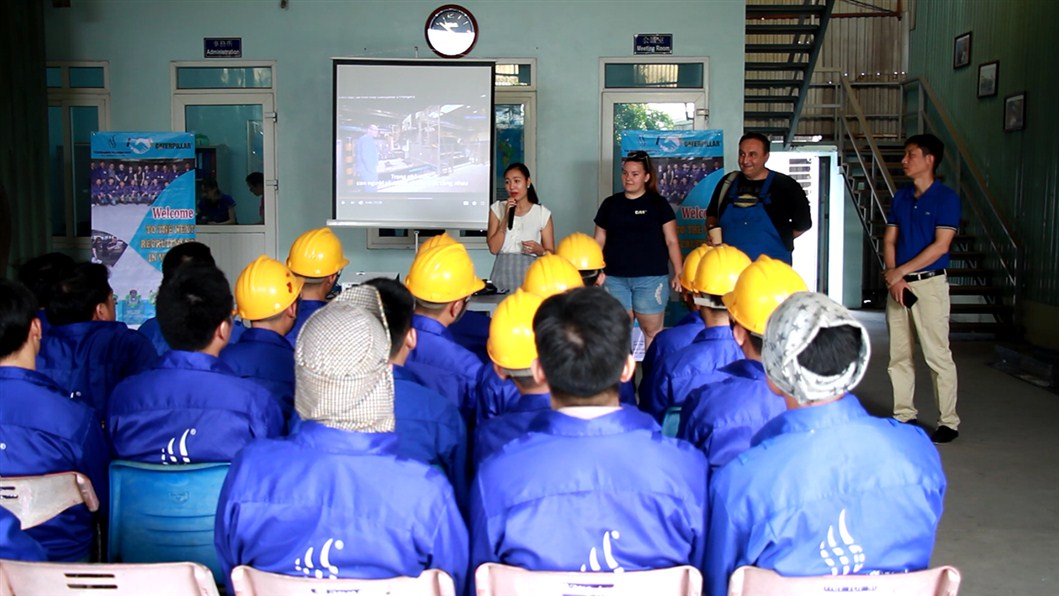 Because this is the second time Caterpillar employed workers from Vietnam Manpower agency, all recruiting steps was conducted in a very short time: recruitment demand and salary negotiation, collecting workers and trade test set up only took 05 days.
The trade test was to look for 4 positions: Welders, Foremen for welders, Painters and Foremen for painters, which made the number of candidates taking the skill test up to 60 workers. We organized the trade test according to the recruitment demand which has 2 separate parts:
Part 1: Welders and Foremen for Welders
Part 2: Painters and Foremen for Painters
First of all, the recruiter gives detailed instructions on the process and method of welding according to the drawings and detailed specifications as shown on the drawing board: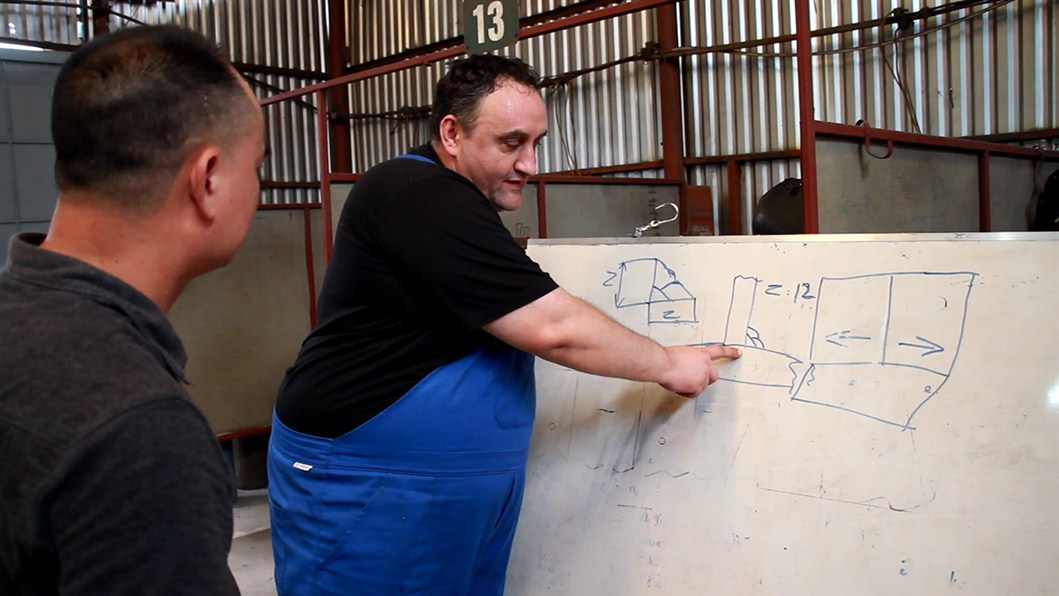 Beside instructions on the board, he also give us more detailed information by the welding sample: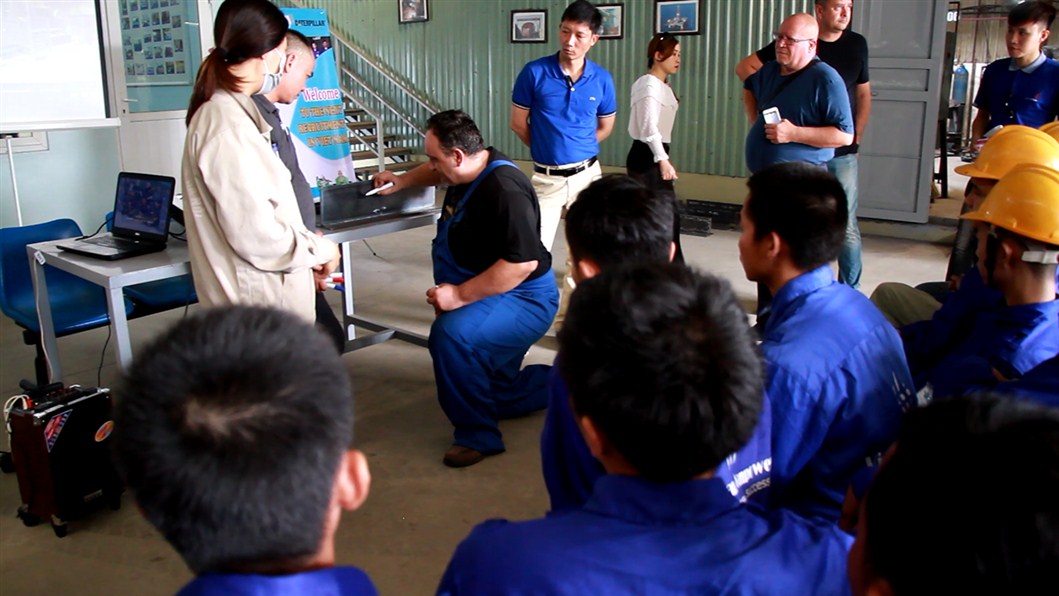 Contestants started their welding test under close supervision of the Caterpillar's representative.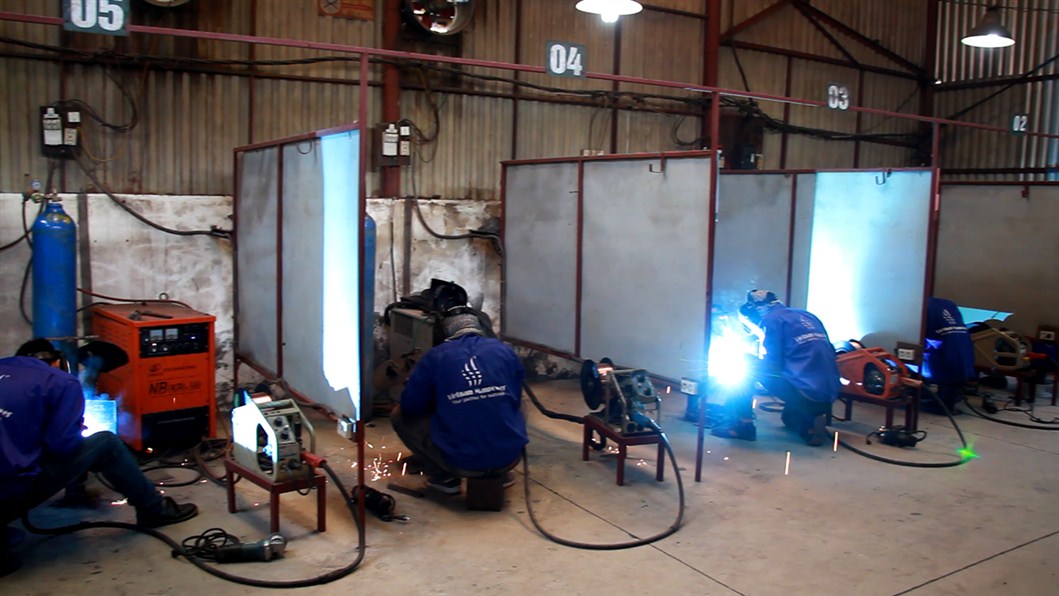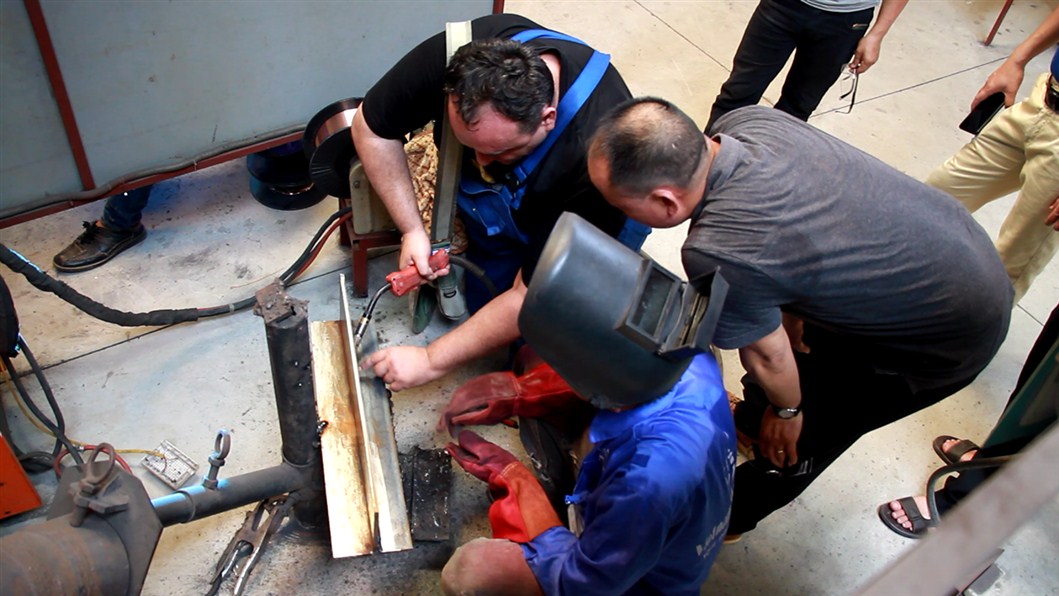 After each contestant completes his test, representatives from Hungary will give a mark and write their comments on the candidates' CV. They were very satisfied with the welded product that the contestants completed after 45 minutes of taking the test.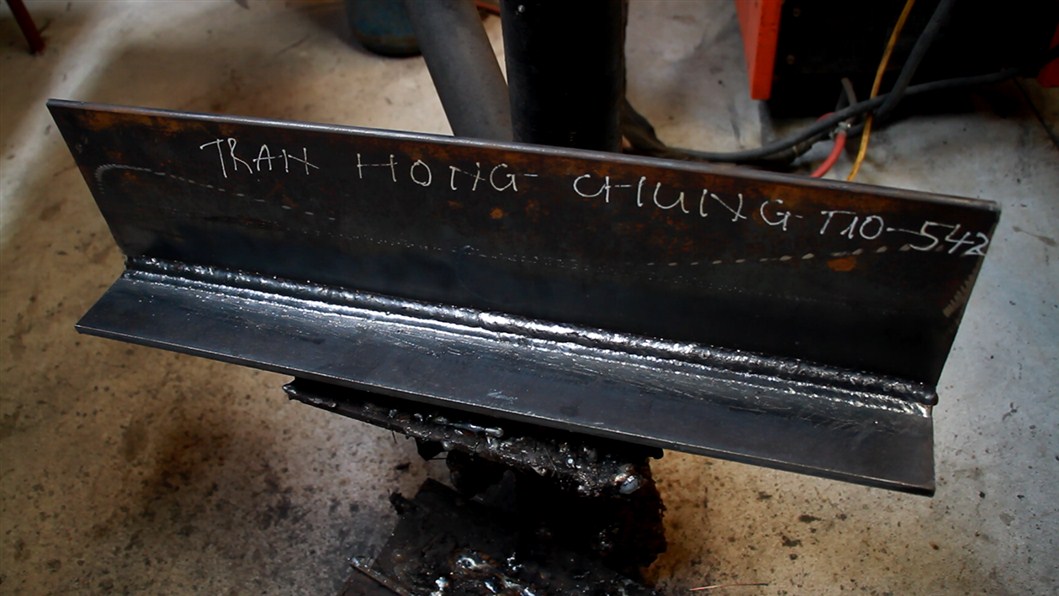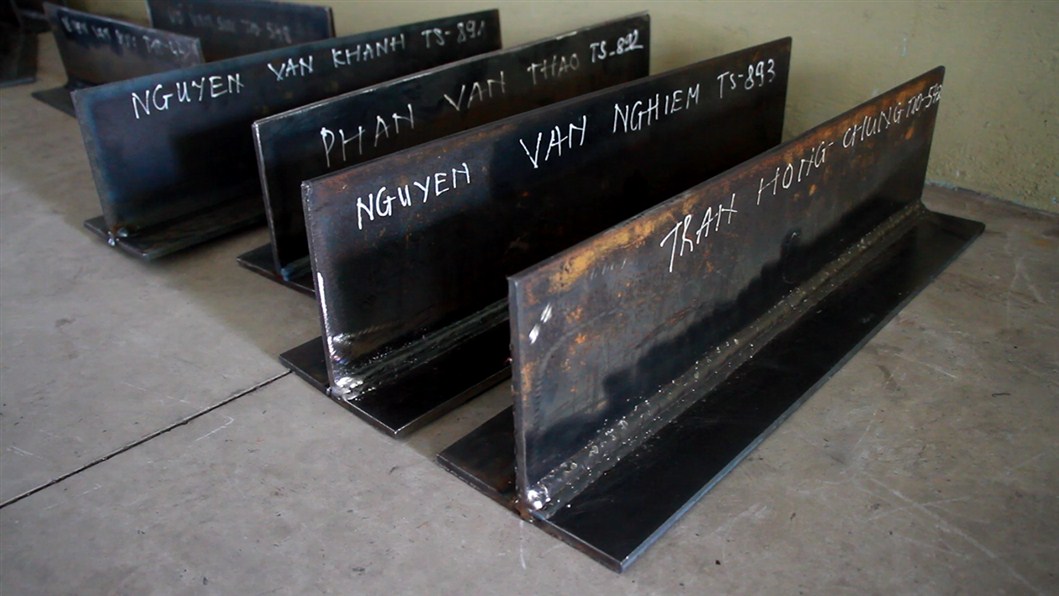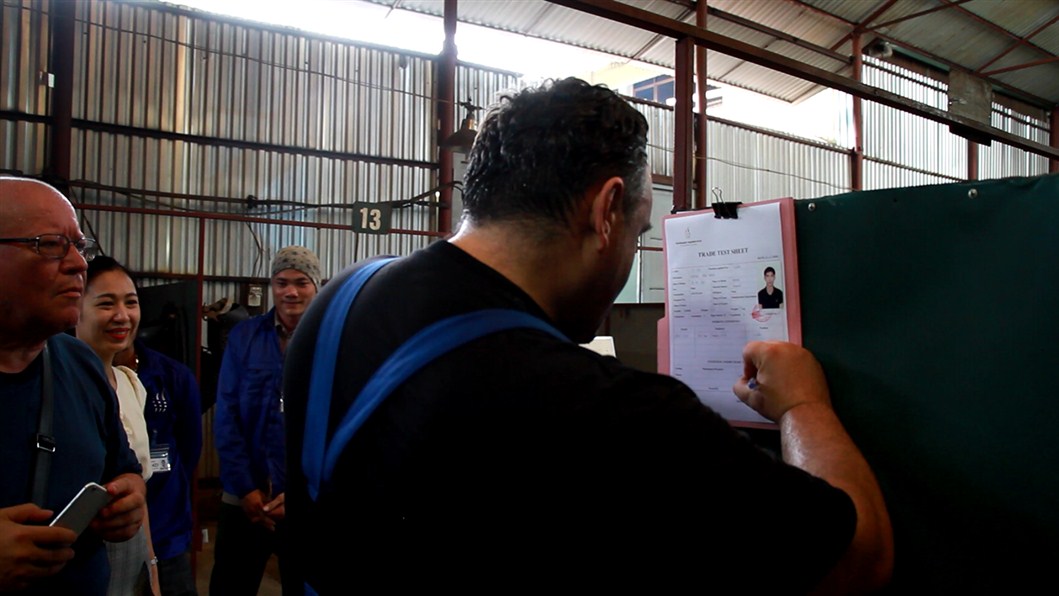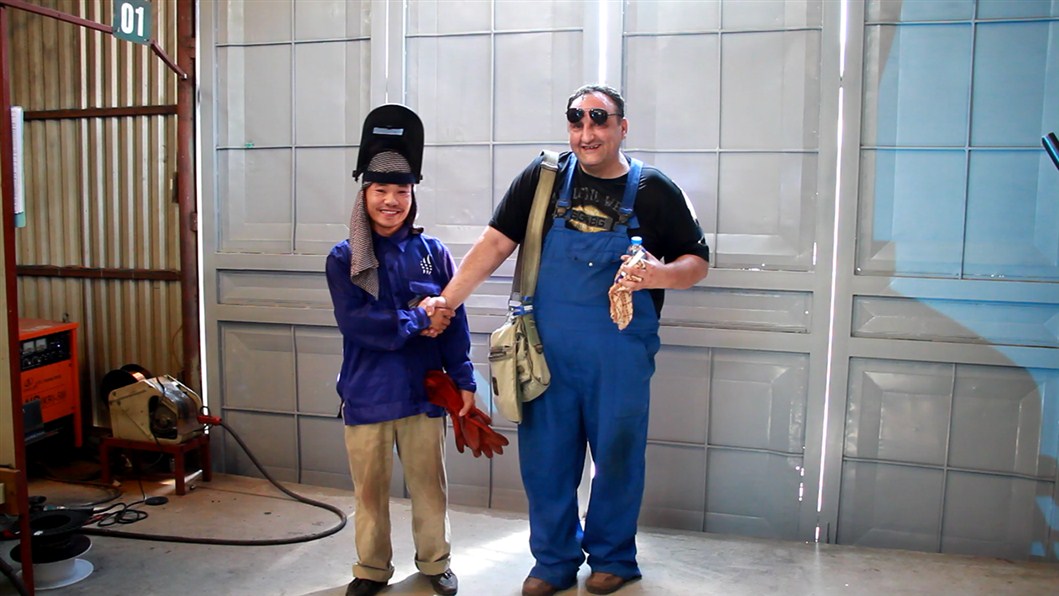 Similar to the welding test, Caterpillar representative from Hungary also gave the guidelines and criteria very specific assessment of the painting test.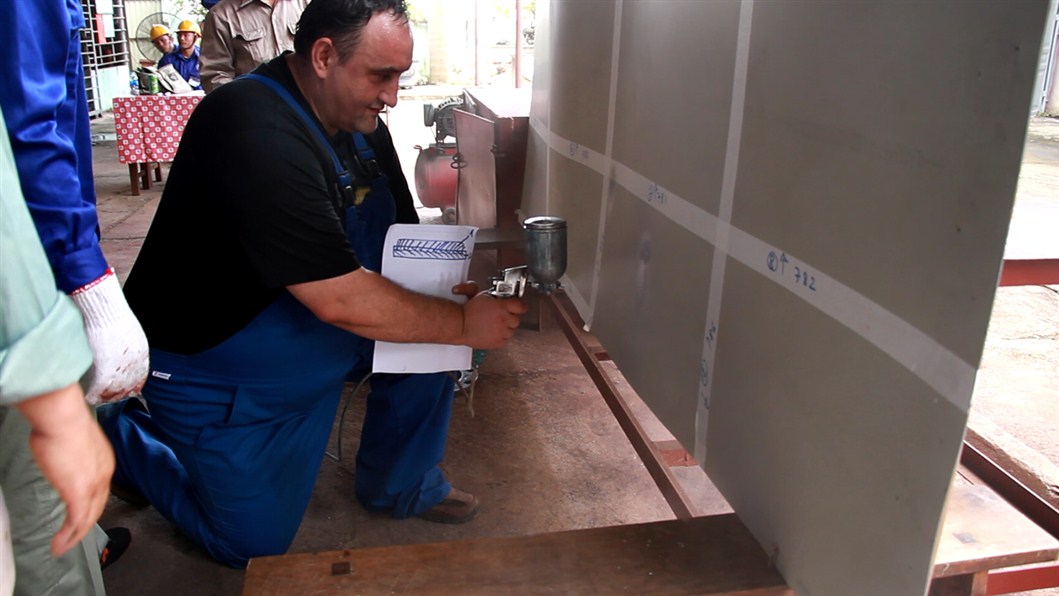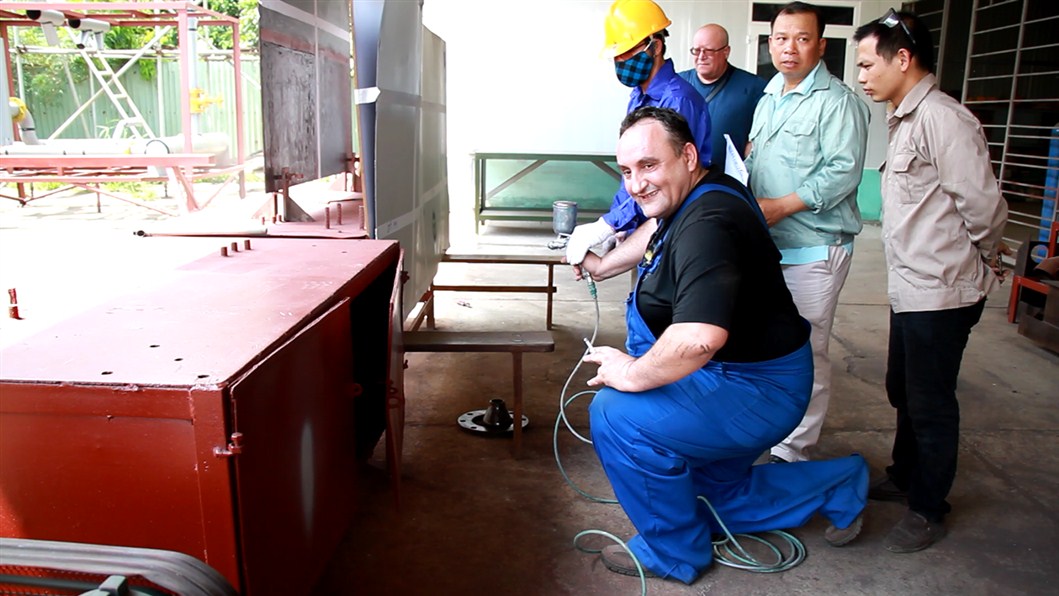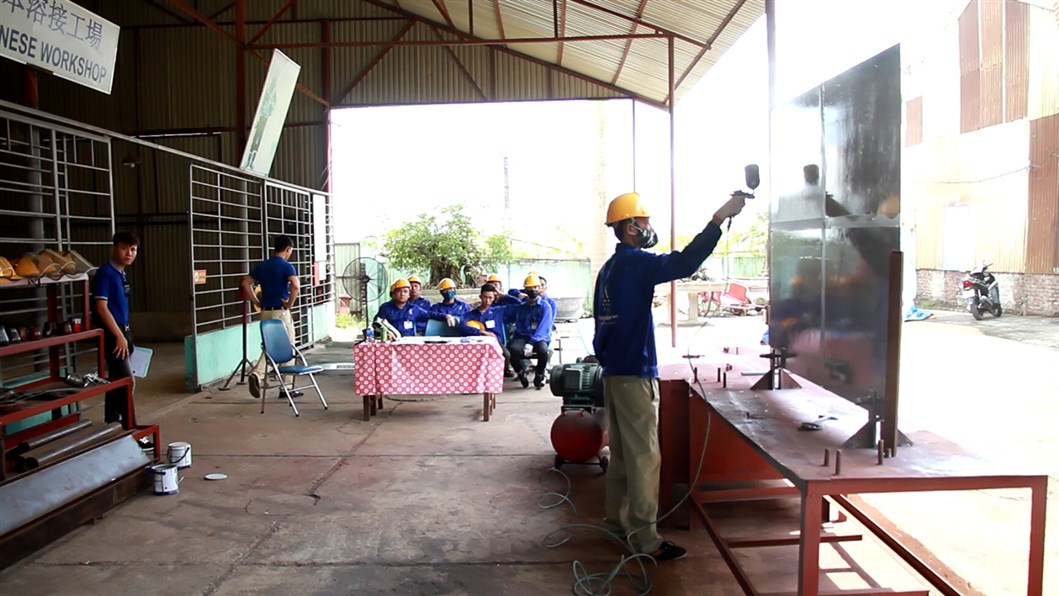 Caterpillar representatives said he was pleased with both the welding and painting examinations. The contestants showed very well, showed determination, skills and high concentration to complete the test.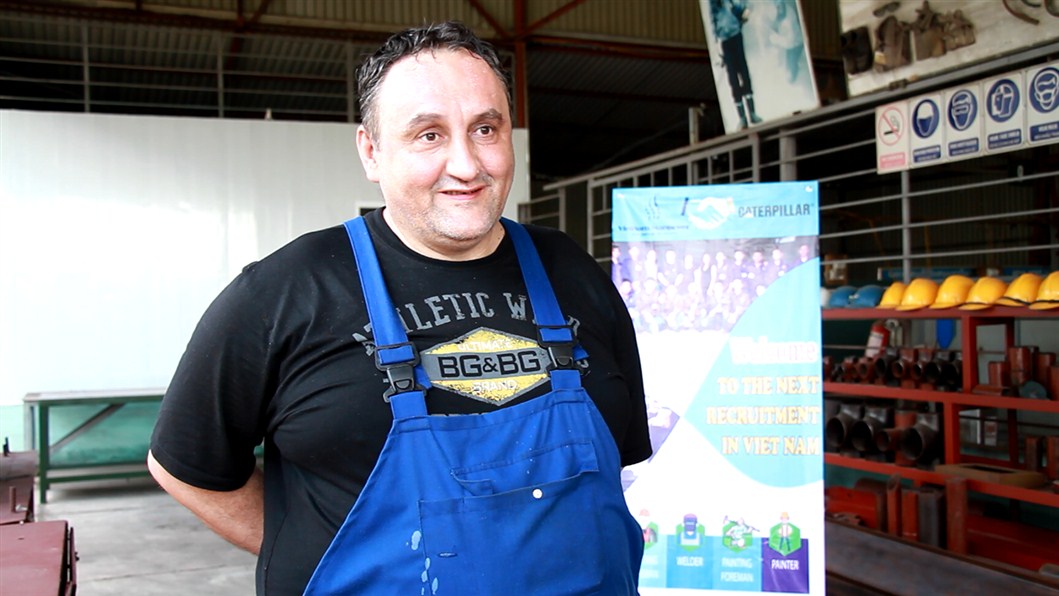 In terms of manpower service provided by Vietnam Manpower, he said he has experienced excellent, professional, quick and efficient recruiting services. The entire pre-recruitment process took only five days, the trade test took just one day and in the end he brought back to his company in Hungary a force of 60 highly skilled workers who have very good working attitude.
After this second recruitment campaign, Caterpillar Hungary and Vietnam Manpower will have a very long-term cooperation in the future.
For more information, please contact:
Ms. Lana Phung
Hotline: (+84) 949 594 116
Email: lana@vnmanpower.com
See more at: