With the current COVID-19 epidemic complicated, the Romanian government has banned all indoor and outdoor events organized by the people themselves; masking is required in all public places in towns with a 2-week average COVID-19 infection rate exceeding 3 cases per 1,000 population.
The Romanian authorities have also decided flexibly to allow the opening of theaters, cinemas and restaurants depending on the epidemic situation in each city.
Source: Internet
Businesses will only be allowed to operate at 50% of normal capacity in areas with infection rates below 1.5 per 1,000 population, while 33% of capacity applies to business establishments in areas with an average infection rate of 1.5-3 cases / 1,000 people.
Romania has recorded more than 3,000 new infections per day in the past few days, bringing the total number of COVID-19 cases in the country to 160,461. Up to now, a total of 120,515 patients recovered, but 5,535 cases died. Thus, Romania is the country with the highest mortality from COVID-19 in Eastern Europe.
The President of this country has called on the people to comply with the rules of hygiene and social segregation when the epidemic is complicated. He also asked Congress to pass a quarantine law so that the government could take timely action before the epidemic became difficult to control.
In addition, the COVID-19 pandemic in Poland is also the part of the worldwide coronavirus epidemic.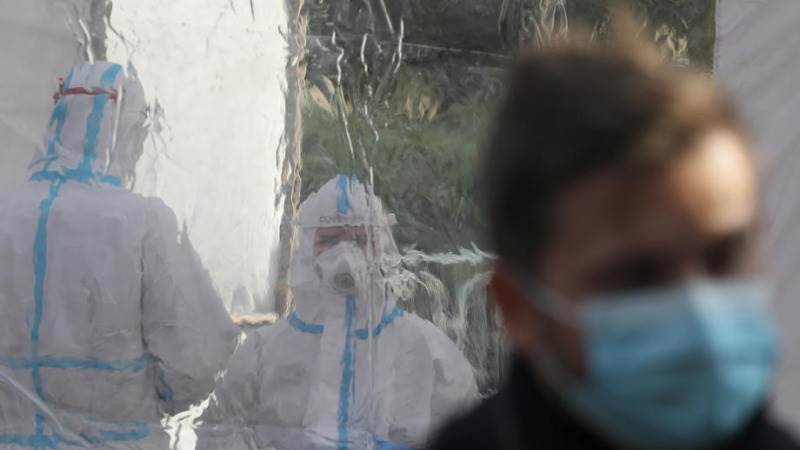 Source: Internet
On the same day, Poland announced more than 20 thousand cases and more than 300 deaths. In less than a month, the number of cases of COVID-19 in Poland has tripled and can still increase rapidly as many love affairs are still going on.
Government regulations force tighten restrictions on no doors, require pedestrians to be two meters apart, and close parks, boulevards, beaches, hair salons, beauty salons and prohibit unaccompanied minors from leaving home.
The Polish government's original COVID-19 restriction strategy of laboratory testing, communication tracking, quarantine and surveillance was strengthened in mid-March with "lock-in" measures. The government canceled all public events, defined as events that allowed 1000 or more people to participate in the case of stadiums or other events outside the building, and allowed 500 participant, upwards in case of in-building events. Cultural organizations, such as symphonic orchestras, musicals, theaters, museums and cinemas, have suspended their activities.
The Polish government announced further restrictions on people leaving their homes and gathering in public to further limit the spread of COVID-19 infection.
The COVID-19 pandemic is having a negative impact on business activities in countries around the world, especially the two countries mentioned above, leading to some serious problems. More than in a typical recession, the current crisis is not simply a general decline in economic activity but also a fundamental short-term change in the mix of economic activity - which an unknown, but possibly substantial, amount will persist. Many businesses have to narrow their production scale, even go bankrupt, causing thousands of workers to lose their jobs.
Due to the prolonged pandemic, workers most severely affected are those from provinces to cities to make a living. In that context, the authorities at all levels and the business community, including Vietnam Manpower-LMK Vietnam., JSC, have had many practical solutions to support and contribute to unemployment. Their actions play a significant role in transforming the dire reality for a better life for workers. Despite the current difficult times, many partners continue to hire Vietnamese workers provided by Vietnam Manpower-LMK Vietnam., JSC.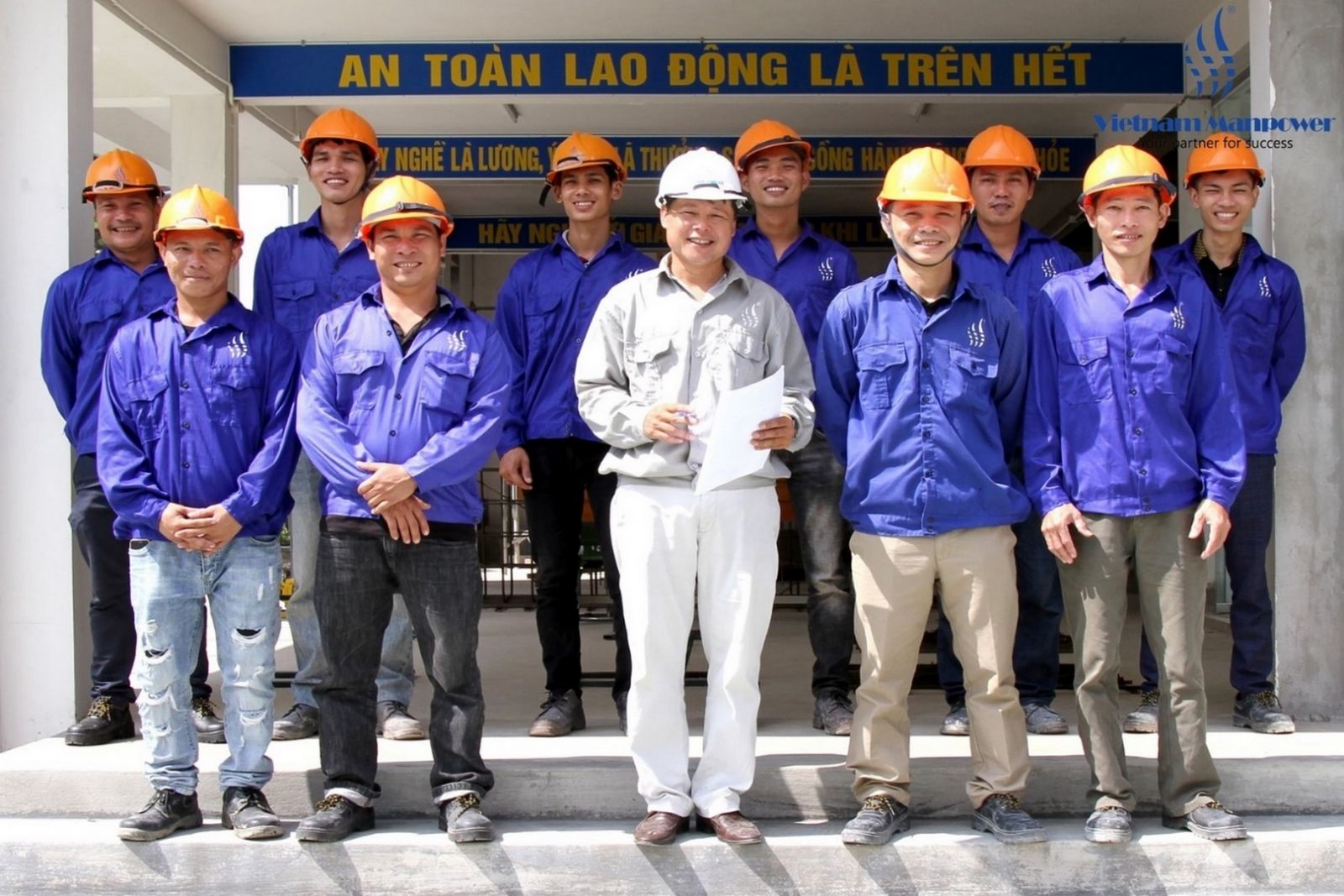 Vietnam Manpower-LMK Vietnam., JSC continues to direct professional units to focus on advising and recommending jobs so that workers can easily to find new jobs. At the same time, Vietnam Manpower-LMK Vietnam., JSC expands the labor market information system, proactively looking for recruitment needs in all economic sectors and human resource needs of southern provinces and cities.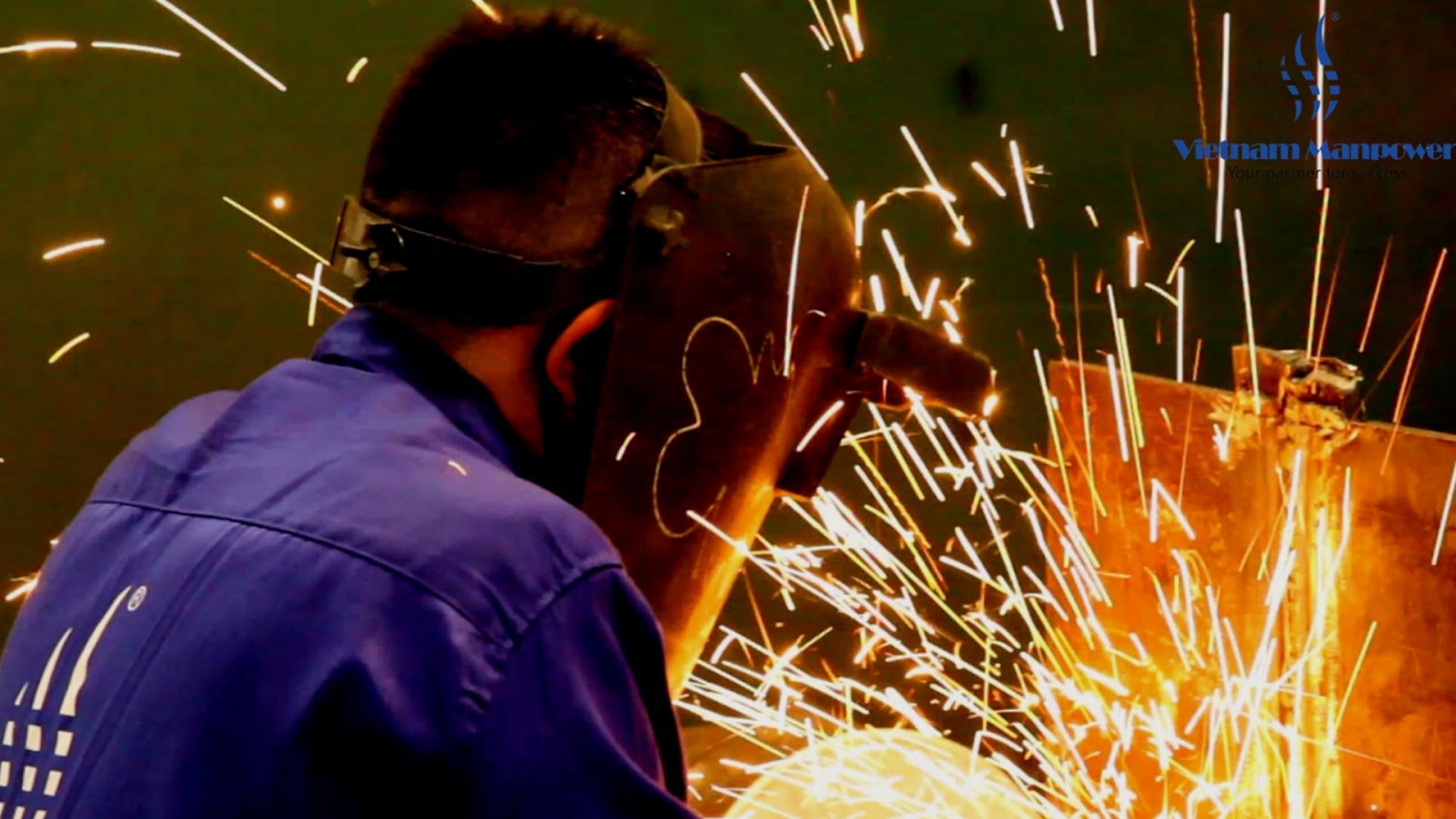 In order to adapt to the pandemic Vietnam Manpower-LMK Vietnam., JSC has quickly found new directions and implemented many solutions to maintain operations. The company has also taken many measures to protect overseas workers such as: increasing information and propaganda about Covid-19 epidemic so that they can actively prevent and combat epidemics; closely coordinate with host countries and employers to provide medical support in case of suspected infection or infection; economic support, employment and protection of employees' legal rights under contracts.
Currently, the COVID-19 epidemic has had a negative impact on industries in the region. However, the operation of Vietnamese workers working abroad is a consistent and important, long-term policy, contributing to job creation, poverty reduction and human resource training for construction in the period of industrialization and modernization. Therefore, labor export still needs to continue, Vietnam Manpower-LMK Vietnam., JSC has made a remarkable contribution to changing the current situation for a better future.
For more information, please contact:
Ms. Lana Phung
Hotline: (+84) 949 594 116
Email: lana@vnmanpower.com