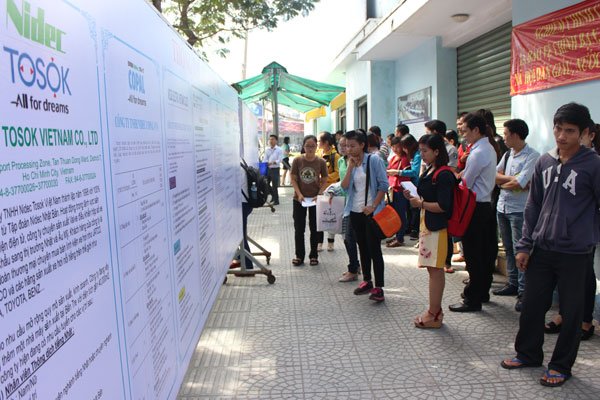 The country is focusing more on improving its workers' skills to meet high demands from developed markets. Vietnam plans to send workers to Australia, Laos and Thailand for the first time this year in a bid to expand and improve its overseas labor force.
Vietnam sent a record 126,000 workers overseas in 2016.
Pham Viet Huong, the deputy director of the central Deparment of Overseas Labor, told that the plan is more about improving workers's skills rather than increasing the number of them.
The government has set a target of sending 105,000 workers abroad in 2017. Japan, South Korea and Taiwan will continue to be the core markets.
Huong said the labor ministry is going to implement agreements that have been signed with Australia and Southeast Asian neighbors Laos and Thailand this year.
The Vietnamese and Australian governments signed an agreement in March 2015 to provide up to 200 multiple entry visas to citizens of both countries per year and allow them to stay for 12 months for travel and work.
Vietnam and Thailand signed an MoU on labor cooperation and a labor export agreement in July 2015 and a similar agreement was signed with Laos in January that same year.
Huong said Vietnam has successfully increased the number of workers it sends abroad over the past three years.
But a bigger goal is to meet the strict demands of overseas markets, especially developed countries where salaries and labor benefits are good, he said.
He said labor exporters should invest more in training while local workers, notorious for their low productivity compared to others in the region, should also better prepare themselves with skills and language competence.
"There's a huge demand in many countries for workers with high professional skills. We should get ready with a good labor pool," Huong said, as cited in the report.
He said the ministry has built an action plan to improve local labor skills by 2020.
Source: Retailnew.asia