Manpower Recruitment Agency: CATER PILLAR HUNGARY Recruitment Case Study in Vietnam
So far, what's the benefit of hiring Asian workers for Hungary companies?
Fast Recruitment
CATERPILLAR recruited and skill tested a GROUP of 50 skilled welders in 02 days. While other Hungarian corps recruit ONE BY ONE in MONTHS via local channels.
High loyalty of workers
Vietnamese workers are sponsored visas by CATERPILLAR. That means they MUST finish the contract signed with CAT, or repatriate. They are not allowed to leave the company or move to another country within SCHENGEN, as locals.
Lower Salary than Locals. More working hours.
Asian workers always ask for overtime job. While Europeans only work 8 hours/day, 5 days/week.
Less Responsibilities for The Employer
With a local agency involves in many steps (finding candidates, organizing a skill test, asking for visa, etc.), the Employer only takes charge of inspecting, giving last result of selected candidates in the trade test, asking work permit and picking up workers when they arrive in Hungary.
It's a CHOICE proven by a FORTUNE 500 Company.
But don't forget 3 BIG BARRIERS: SKILL, COMMUNICATION and VISA, which relates to law issues.
Even though it's LEGAL to hire Vietnamese workers to Hungary, this is still not a famous choice of local companies, due to lack of information and consulting.
But in the context of labor shortage in the country, recruiting Asian workers really worth a find out.
Now, let's dive in a Practical Case Study of CATERPILLAR HUNGARY, in cooperation with VIETNAM MANPOWER AGENCY.
1.CONTRACT SIGNING – PREPARATION PROCESS
2.WORKER SKILL TEST. INSPECTION AND RESULT.
FURTHER TRAINING FOR SELECTED WORKERS (TO BE UPDATED)

VISA AND WORK PERMIT (TO BE UPDATED)

WORKER DEPARTURE (TO BE UPDATED)

WORKER DAILY LIFE AND JOB IN HUNGARY (TO BE UPDATED)

TERMINATION OF CONTRACT (TO BE UPDATED)
CONTRACT SIGNING – PREPARATION PROCESS
There are two types of Contract: Labor Supply Contract (between Employer and Agency) & Worker Contract (between The Employer and Individual Worker).
We build the contract based on a DEMAND LETTER. Click to see the template.
Demand Letter is the first agreement between two parties on: worker category, quantity, basic salary and interests of worker.
In most cases that we experienced, European companies (we have clients from Poland, Hungary and Romania) find no difficulties in dealing for above terms. Those are compliant with Labor Law of Employer's country. Also, Asian workers require less salary and benefits than Europeans.
For those reasons, Caterpillar and Vietnam Manpower came to an agreement in very short time, since the positions CAT required were not hard for us to gather candidates.
| | | |
| --- | --- | --- |
| No. | Worker Category | Quantity |
| 1 | CO2 Welder | 30 |
| 2 | Welding Foreman | 1 |
However, this order is for Europe Market, which has very strict requirements to grant visa and work permit for Asians. Therefore, we must be careful in the process of gathering candidates.
They must be fit to criteria below:
Age: 18-40. No crime criminal.

Possess High School Diploma

Possess Skill Certifications

Pass a Health Check

Have at least 03 years working experience
We have sent the recruitment notices to the following groups, in order of preferences:
+ Vietnamese welders having experience abroad
+ Vietnamese welders having experience working for local company
+ Vietnamese welders having diplomas and certificates from vocational schools
Candidates who are interested may contact us to register for a preliminary testing: workmanship, personal identification, health check, qualifications and certificates. Only those who pass ALL criteria will be eligible to join in the skill test.
Within 14 days, we have gathered 80 high-quality welders and 5 foremen for the trade test.
WORKER SKILL TEST. INSPECTION AND RESULT
The skill test was organized in 2 training centers of Vietnam Manpower, with participant of Caterpillar representative.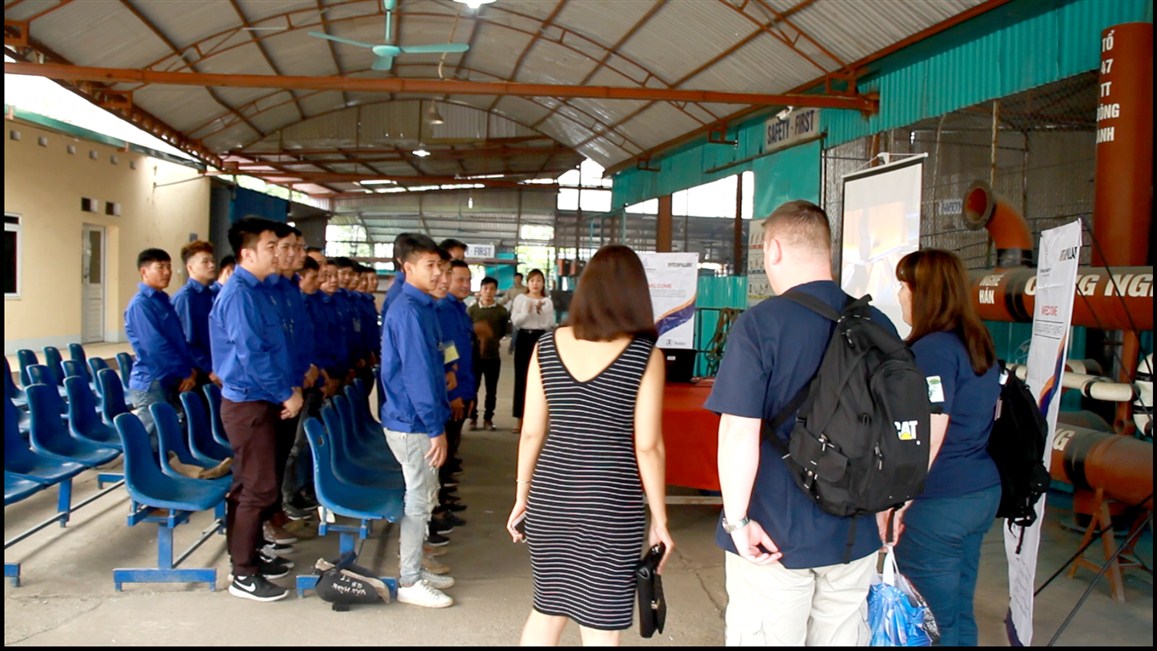 CAT's engineers first meeting with Vietnamese workers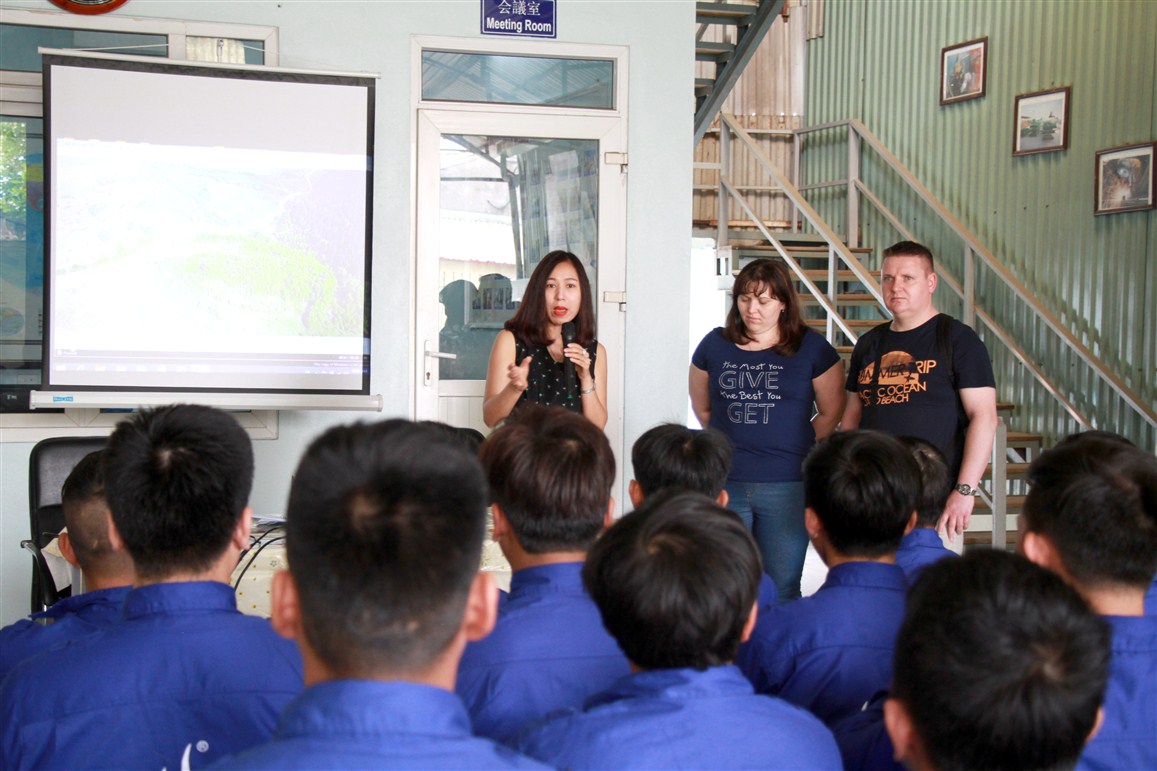 The representative gave brief introduction about CAT and details about the test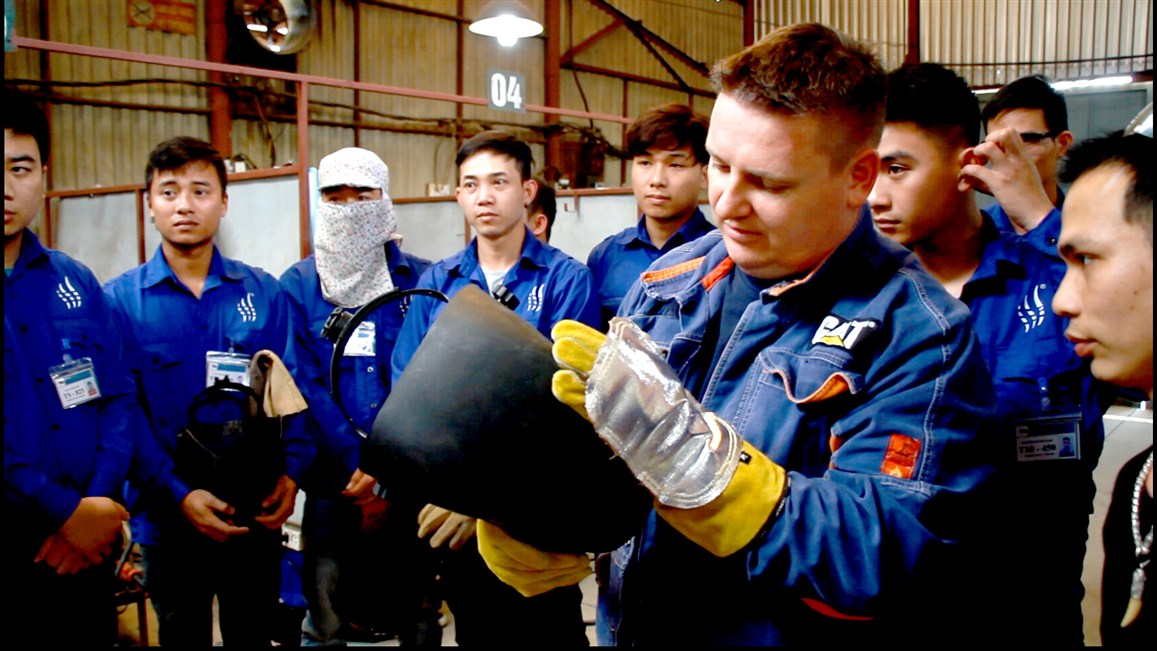 Candidates line up in examination room. Final check for equipment.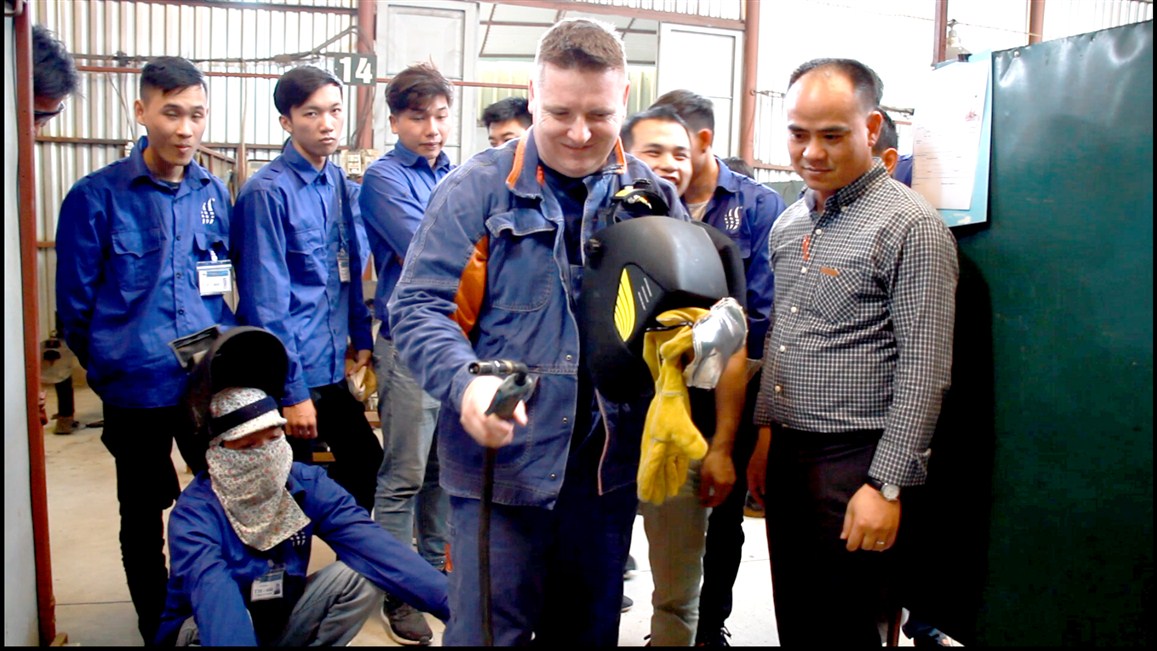 Each candidate was provided a fully equipped welding cabin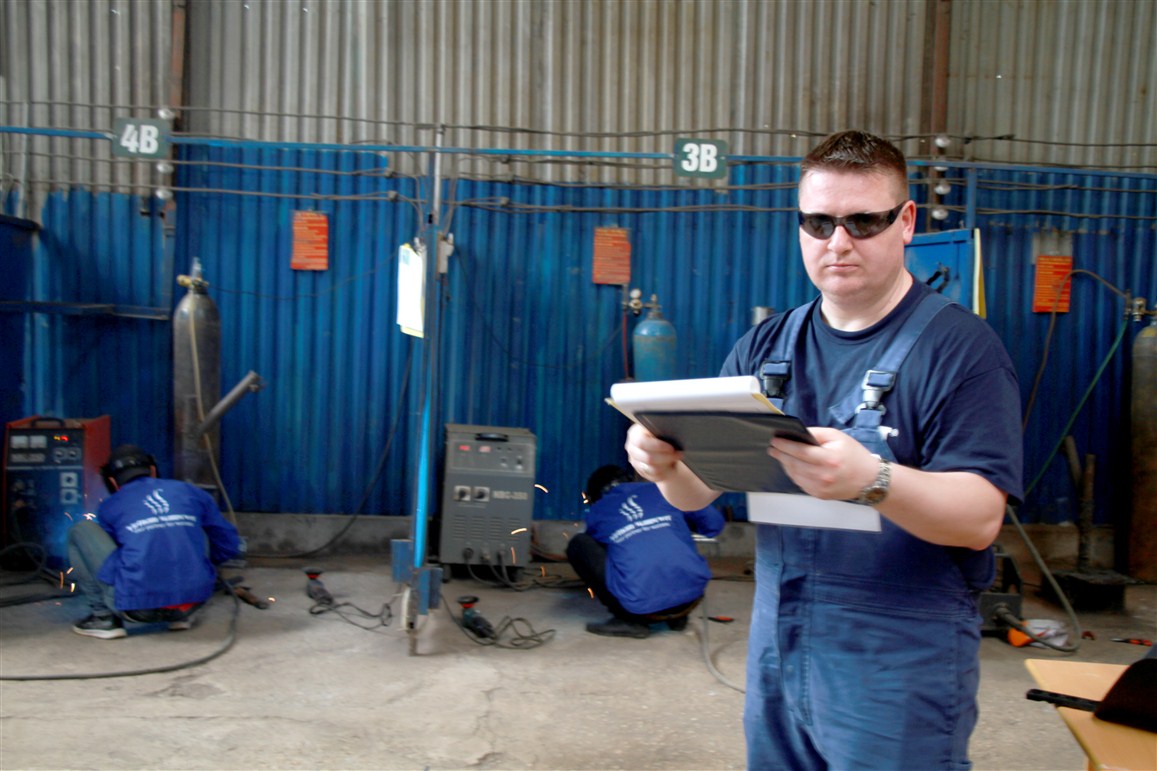 The final result will be based on: worker productivity, quality of welds, knowledge of welding and working safety.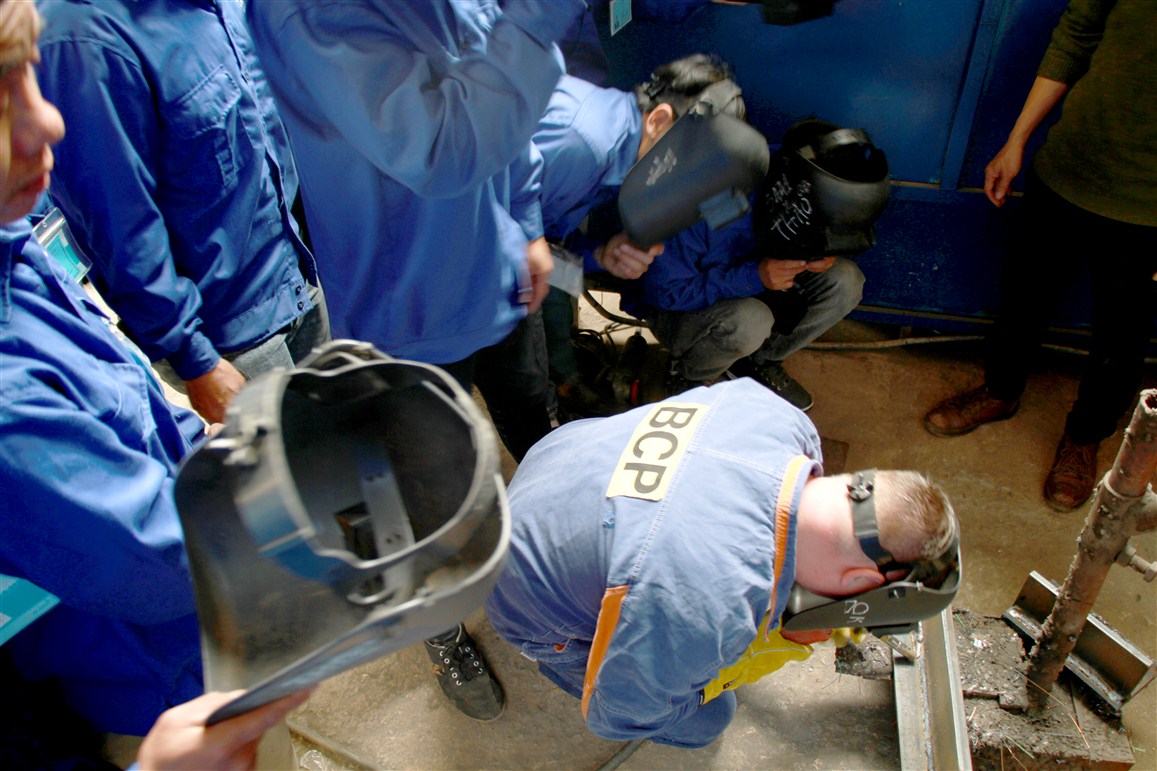 CAT engineer self-check the welding machine and sample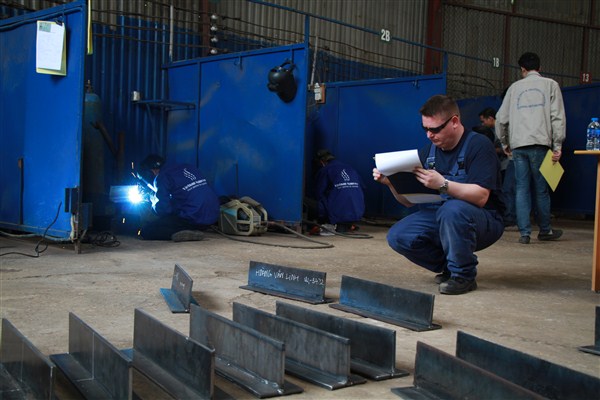 Finished samples to be assessed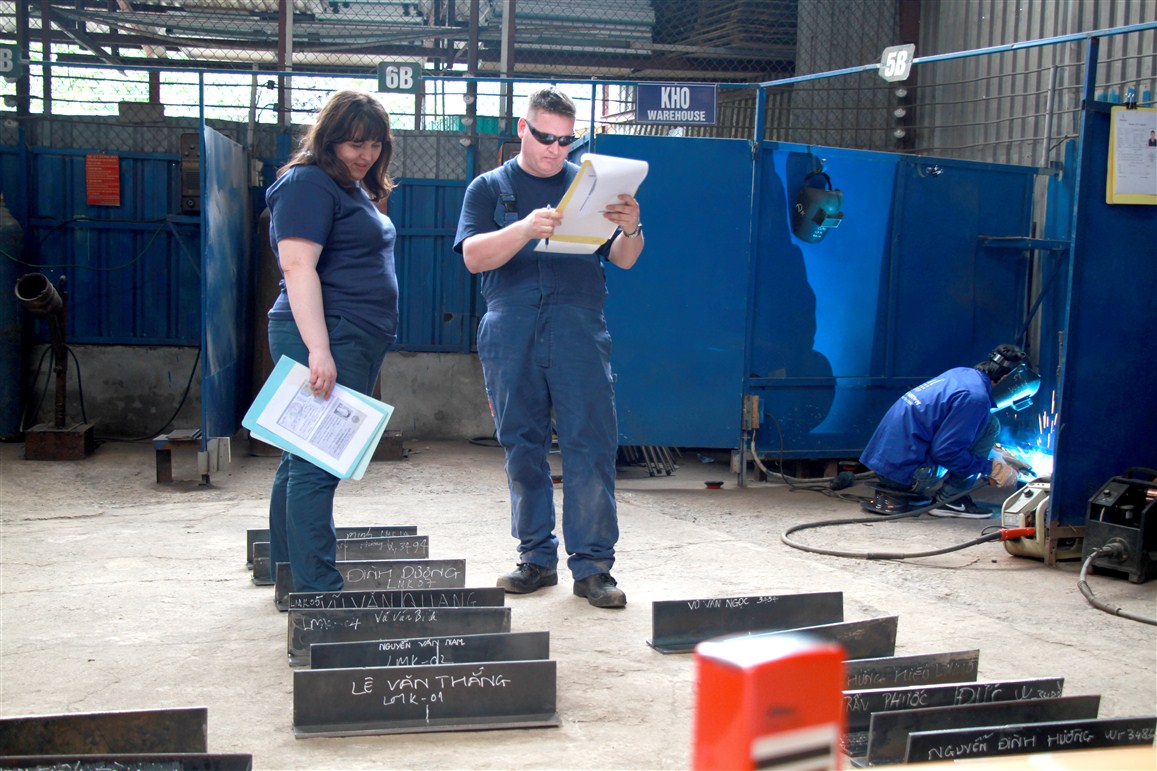 Caterpillar's representatives carefully check CV and sample of each candidate.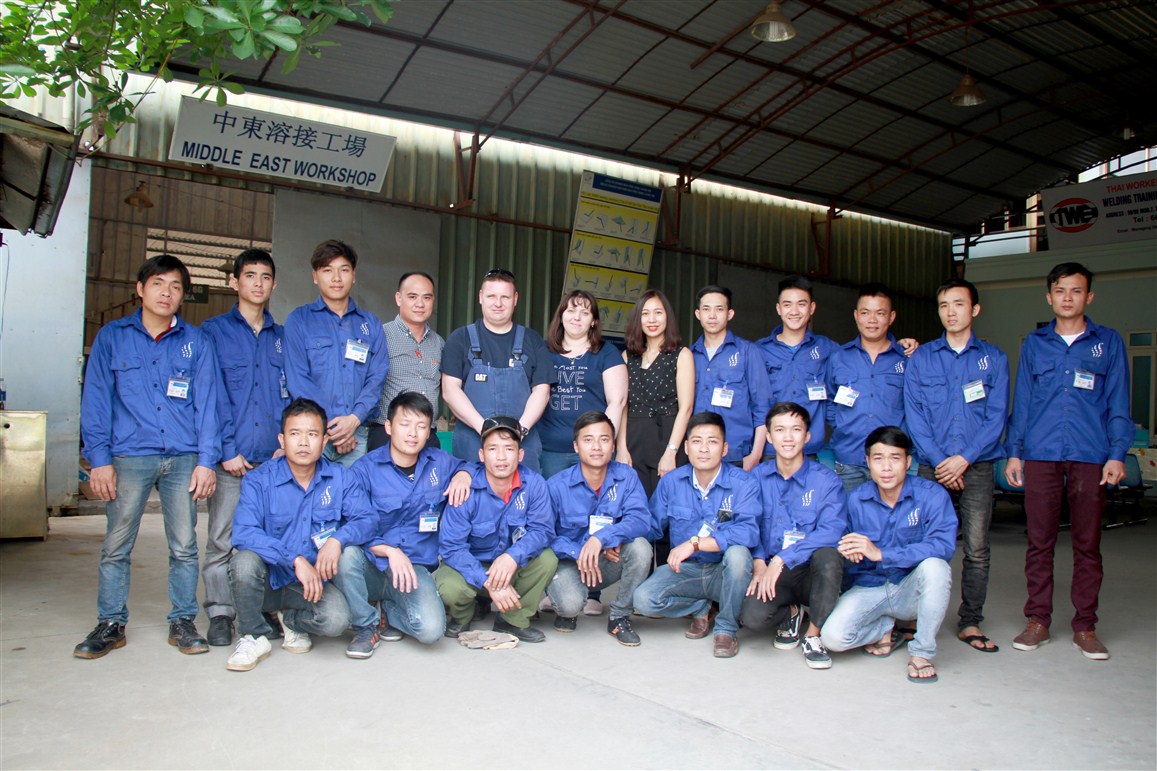 CAT representatives taking picture with selected candidates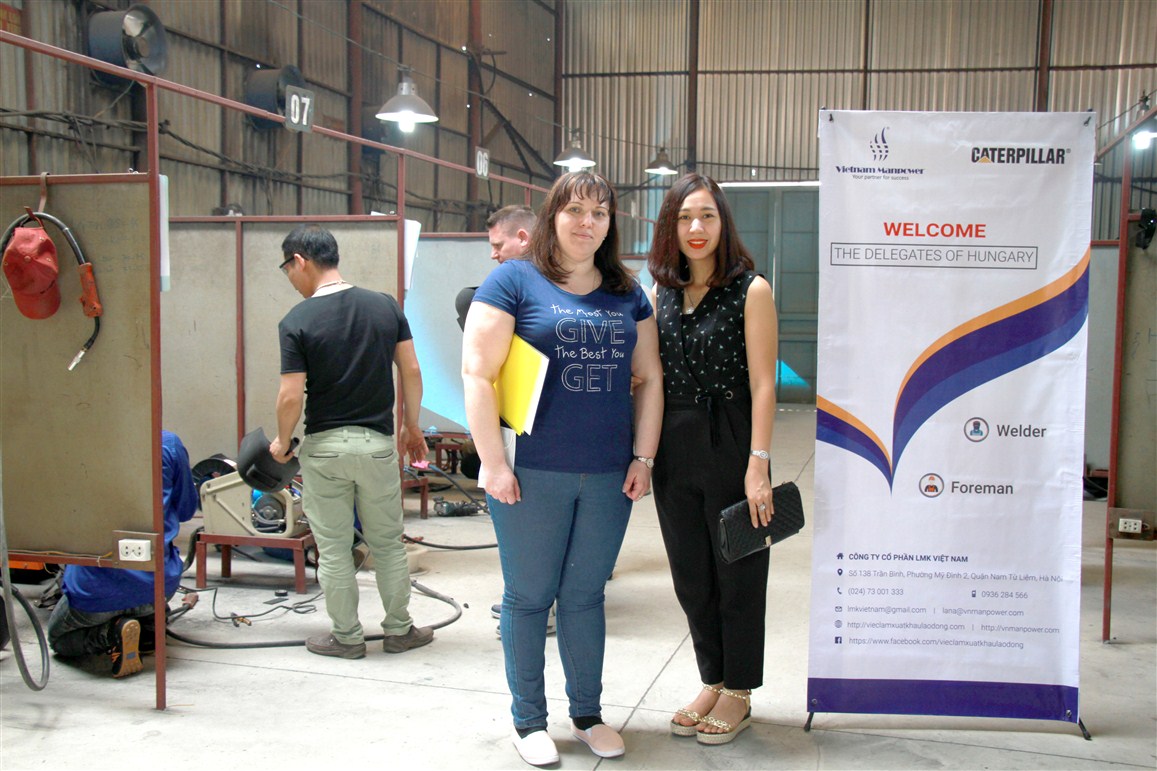 Vietnam Manpower and Caterpillar representatives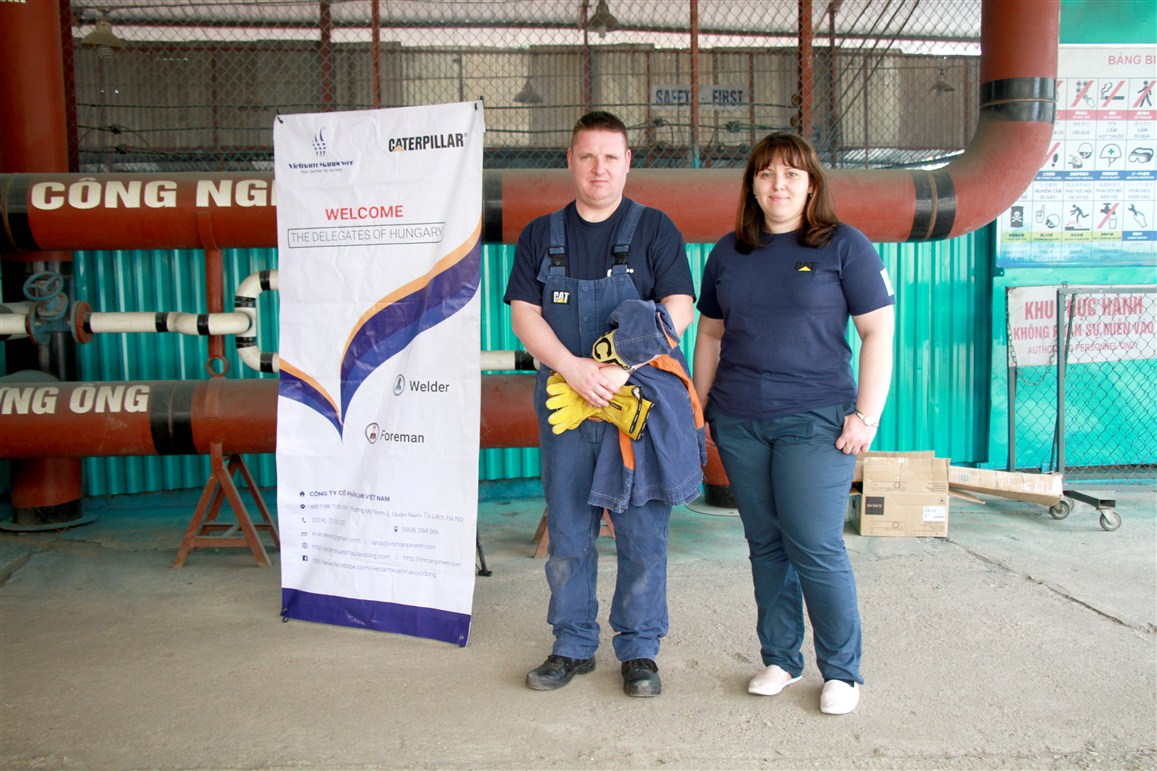 Caterpillar has found enough candidates as requirements. All parties are satisfied with result.
At the moment, Vietnam Manpower is focusing on further training for workers (English, Culture and Skill), also on preparation for work permit and visas. New updates will come soon.
We are very thankful for this cooperation. CATERPILLAR is our nearest FORTUNE 500 client, beside SINOPEC and SAUDI ARAMCO. This helps us so much in strengthen our position in the market, as the leading manpower agency in Vietnam.
If you're an European Employers who would like to recruit Vietnamese workers, we are very pleased to give you an in-depth consulting.
Please Contact:
Mrs. LANA PHUNG
General Manager – Vietnam Manpower
Phone: (+84) 949 594 116
Email: lana@vnmanpower.com
Skype: vnhumanresources