Safe Track Contracting Company is one of the leading construction equipment and supply companies in the Eastern KSA. To fulfill the opening vacancies in its construction projects in the KSA, Safe Track Contracting Company gave Vietnam Manpower credit for our overseas placement services. To lay the foundation for the cooperation relation between Safe Track and Vietnam Manpower, two companies decided to implement the first recruitment campaign together for mutual understandings.
On the 28th of February 2016, representatives of Safe Track together with recruitment team of Vietnam Manpower conducted the trade tests and interviews to find the most suitable candidates for the positions of construction manual workers, construction foremen, crane operators, bulldozer operators and excavator operators. This recruitment demand included several requirements for different jobs, which is not easy to handle at the same time. However, with our fully-equipped facilities, rigorous recruitment process, dedication working attitude and the high quality of labor, Vietnam Manpower successfully gave job placements to 50 Vietnamese construction workers to work for Safe Track in the KSA.
The recruiters from Safe Track were impressed with the proficient skills Vietnamese construction workers in general and heavy equipment operators in particular performed in the trade tests. It was the first time Safe Track Contracting Company recruited workers from Vietnam, but both companies did share the same opinion that it will not be the last time.
Let's take a look at this recruitment campaign: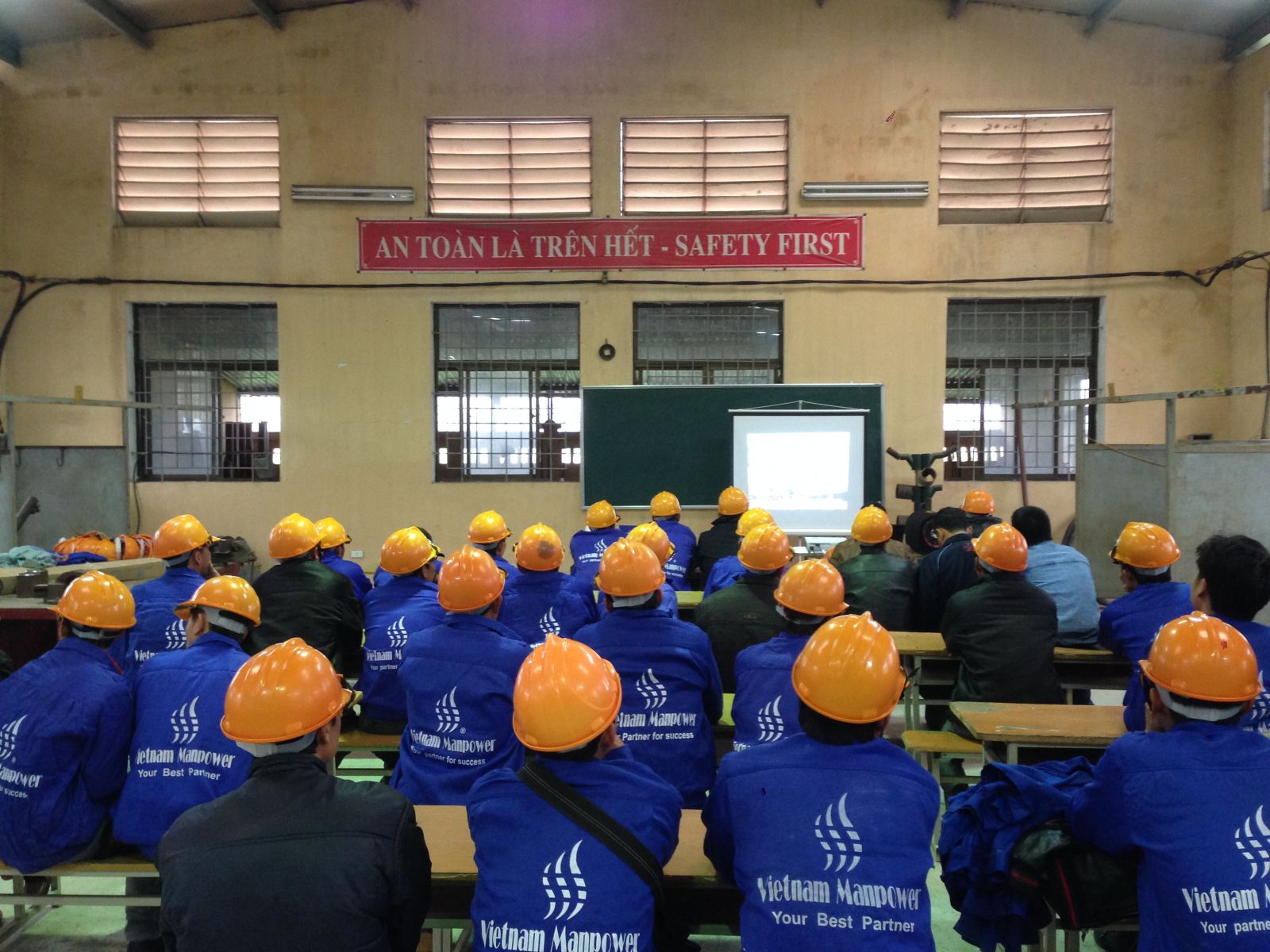 Our construction workers attended early to listen to the introduction of Safe Track Contracting Company and opening jobs
Recruiters and heavy equipment operators took a photo together before starting the trade tests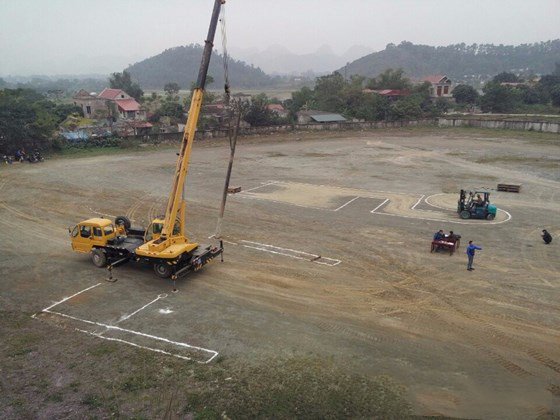 Our large site to implement the trade tests for crane operators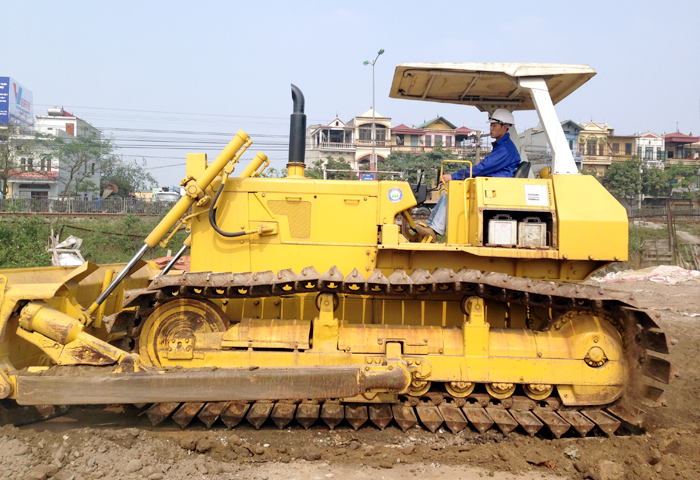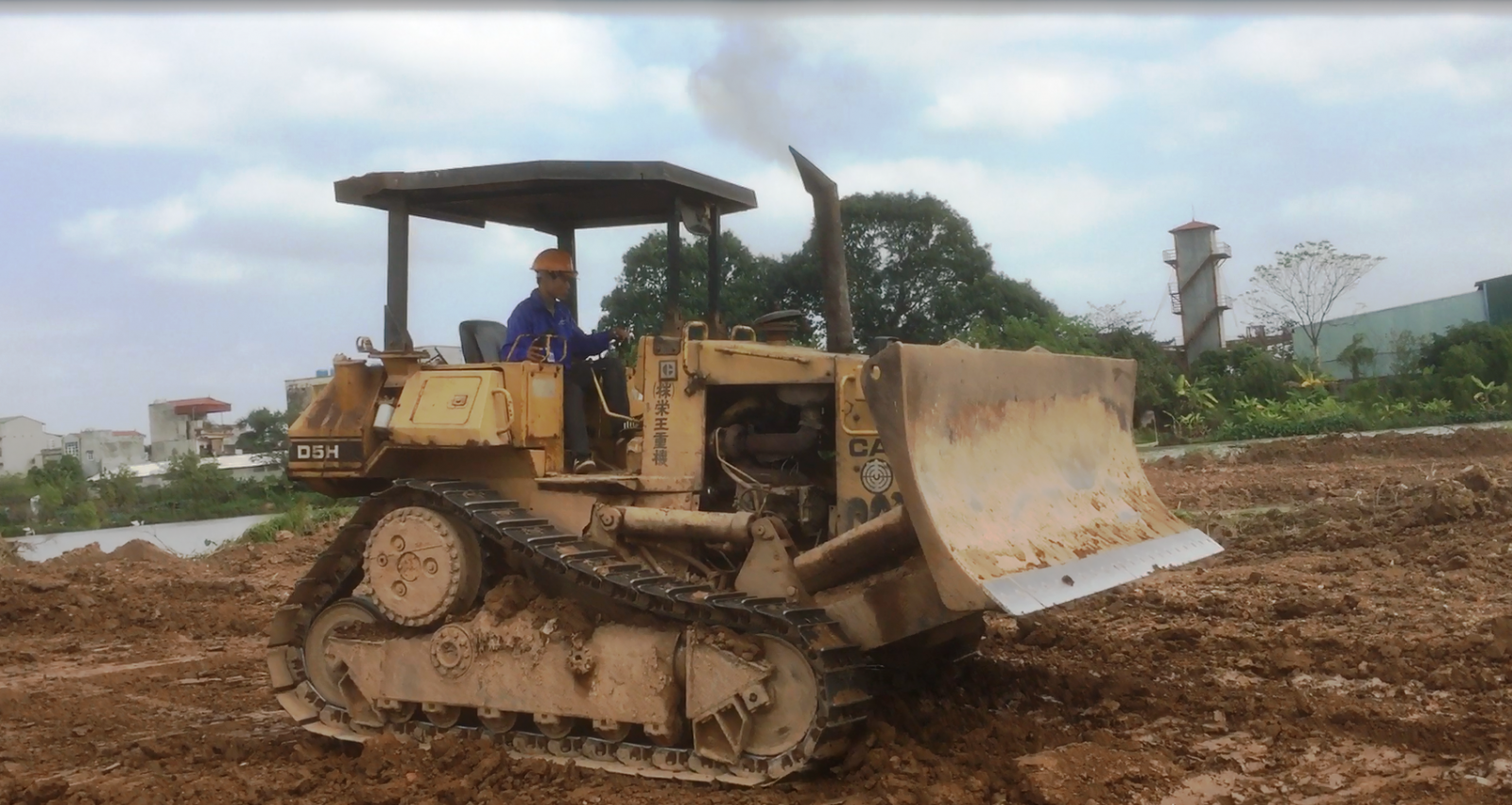 Some more imagines from the trade tests