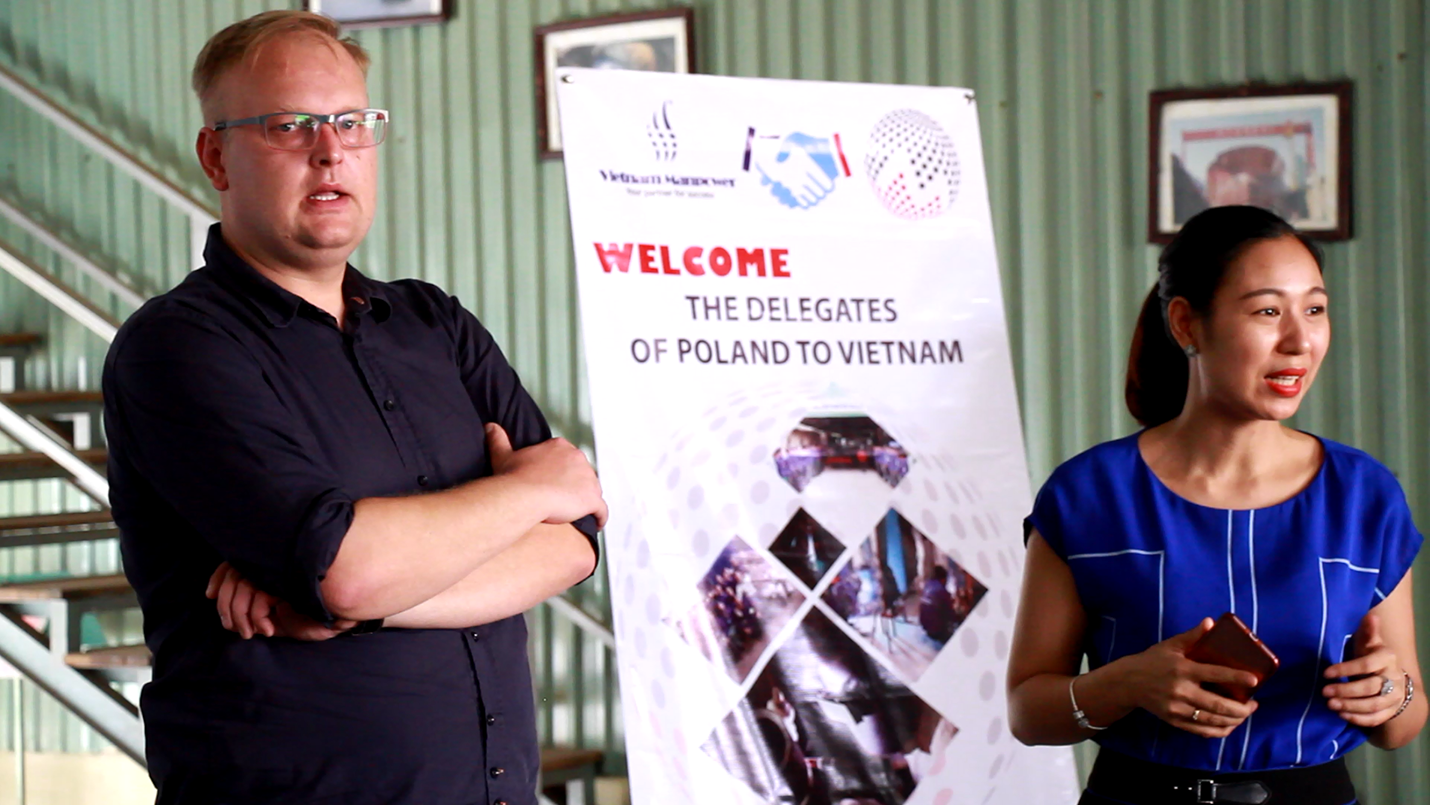 The PD.SP.Z.O.O is a Polish company that began its activity in 1999 as a steel structure manufacturing plant specializing in the production and assembly of architectural elements made of stainless and acid-resistant steel, intended for the fitting out of public buildings, such as: banks, shopping malls, hotels, office buildings, offices and apartment buildings. Nowadays, PD.SP.Z.O.O manufactures a wide range of carbon and alloy steel products for customers representing various branches of construction and industry, which are mainly:
Structural and decorative elements of the architecture of modern buildings and structures
Equipment and devices for the chemical and food industry
Tanks, apparatus and installations for the fuel segment, including liquid fuel handling terminals

General purpose steel constructions and communication elements, such as: work platforms, stairs and balustrades for use in various branches of industry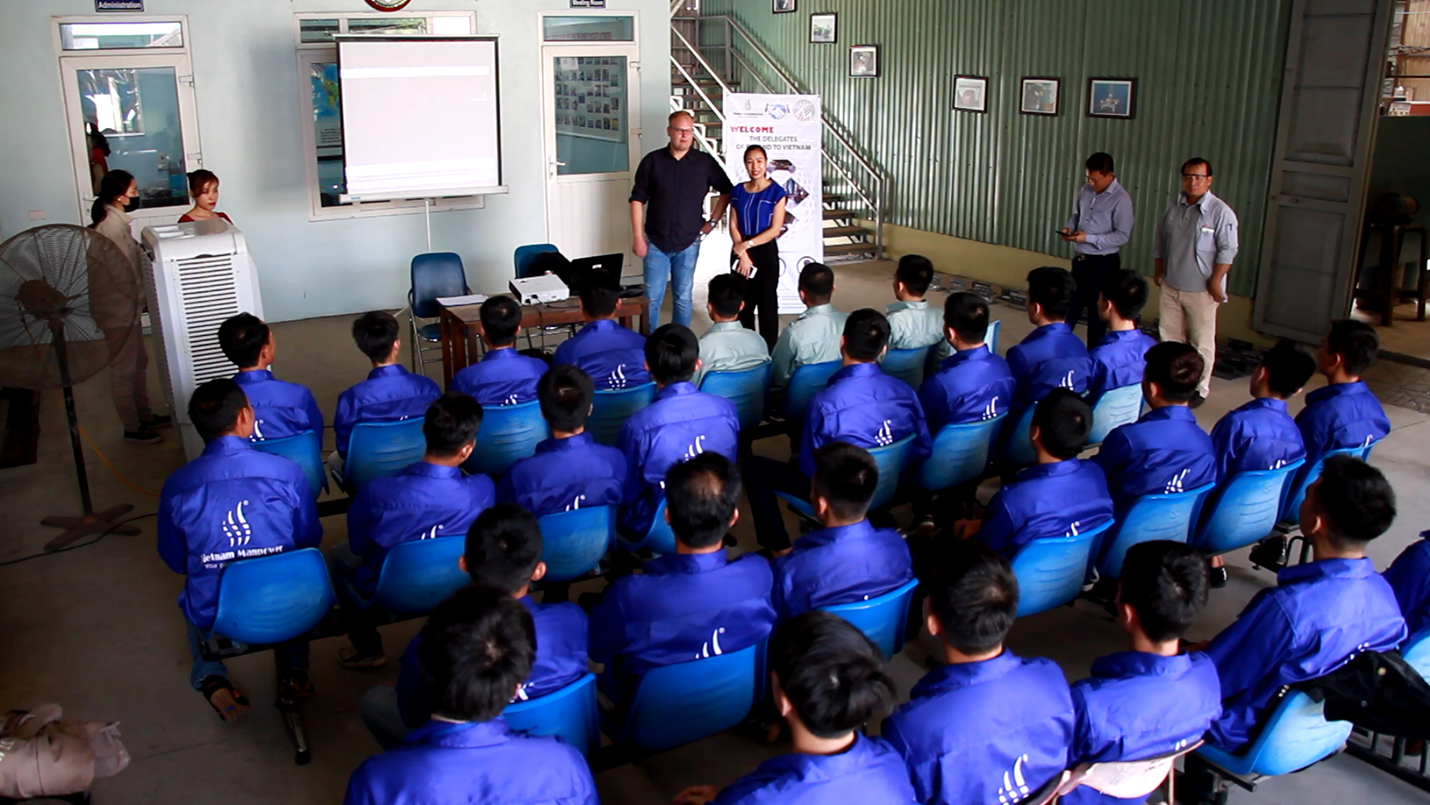 PD.SP.Z.O.O knew about Vietnam Manpower Agency as a result of effective marketing strategies that Vietnam Manpower has followed for recent years. We been actively looking for customers overseas, sending them information about our company and our contact as an offer for their manpower shortage solution.
Many companies were convinced by our manpower quality and decided to cooperate with us, which include PD.SP.Z.O.O. Let's see how our service is through the recruitment day we conducted for PD.SP.Z.O.O company in July 2018.
First of all, the PD.SP.Z.O.O representative briefly introduced about the company's history, fields of activity and working conditions in Poland. He also answered all questions that Vietnamese workers had so that they were provided enough facts and information.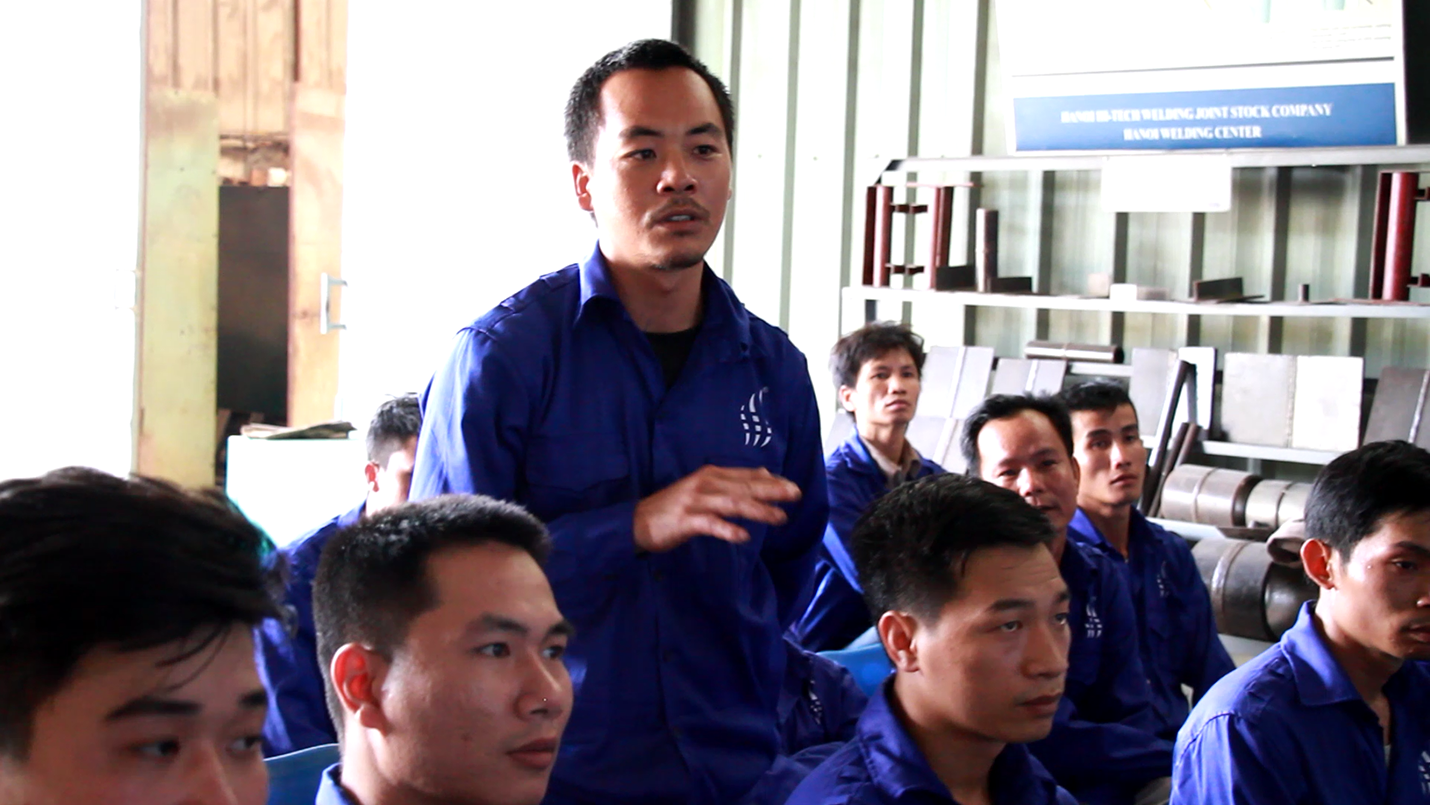 The test's purpose is to find the qualified candidates for welder, fitter and foreman positions. For welder skill test, Mr. Marci gave us a small welded sample as an example of the final product that he would later base on to make his decision of the test result.
This is a two-sided perpendicular welding test that has to ensure a stable, evenly-welded joint, without cavitation inside the welded line. Mr. Marci then will conduct internal quality inspections by cutting the welded product to check the internal welded structure.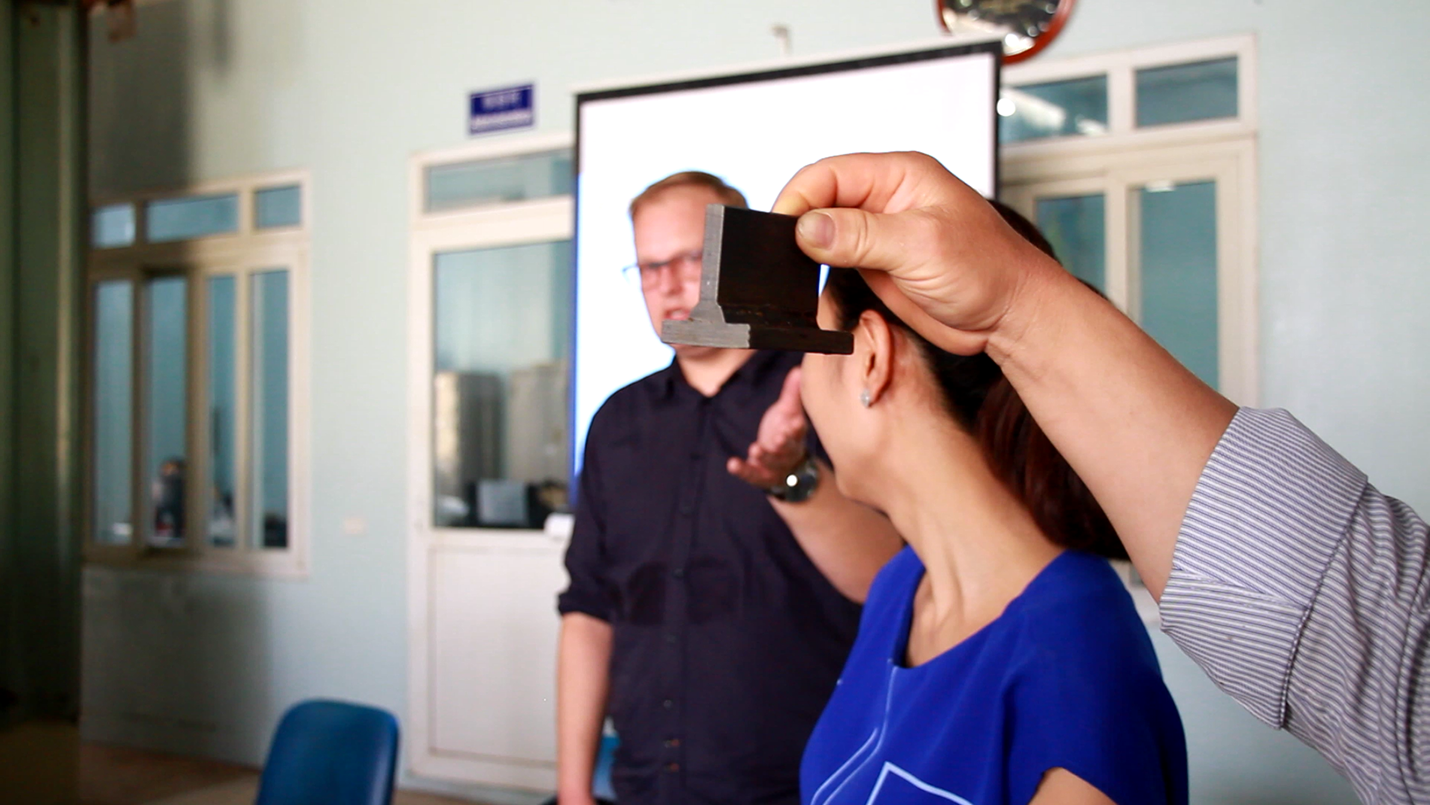 Next, we execute the skill test as planned. Part one is foreman interview. The interview is mainly to test their general knowledge about welding, fitting and manufacturing, their ability of English communication and the way they manage a team if there is any problem arises.
Part two is welding skill test. This part was directly supervised by the Polish director and foremen that passed the interview test.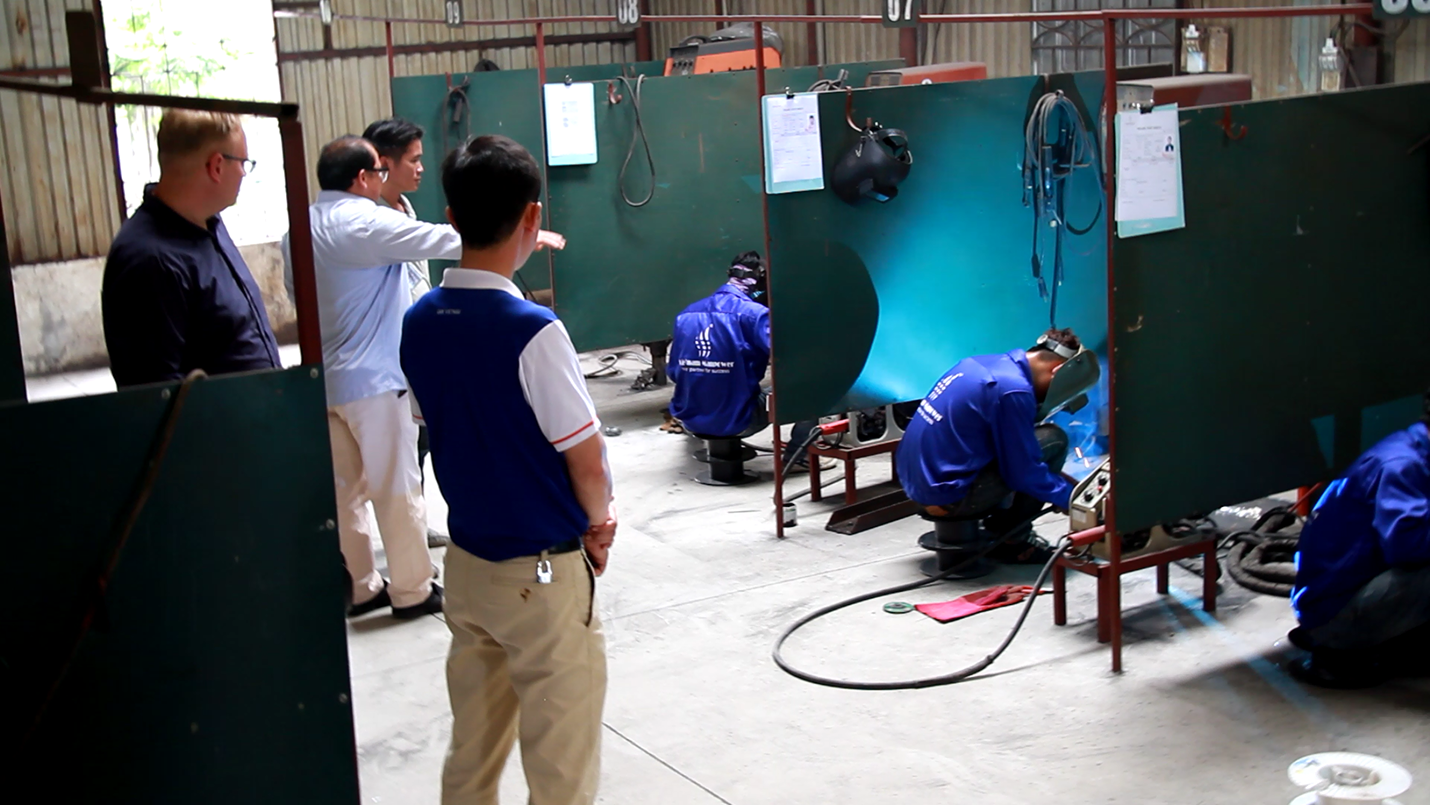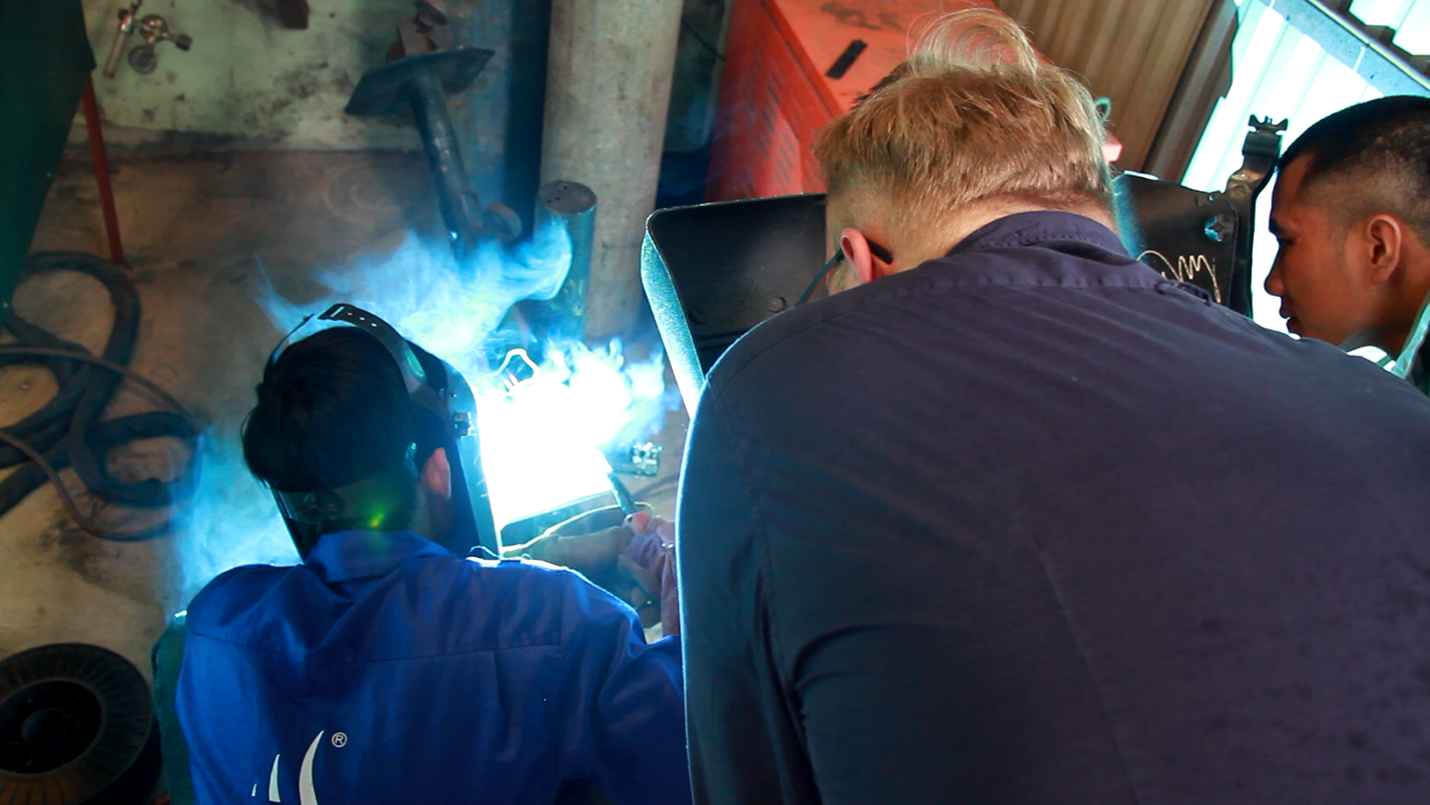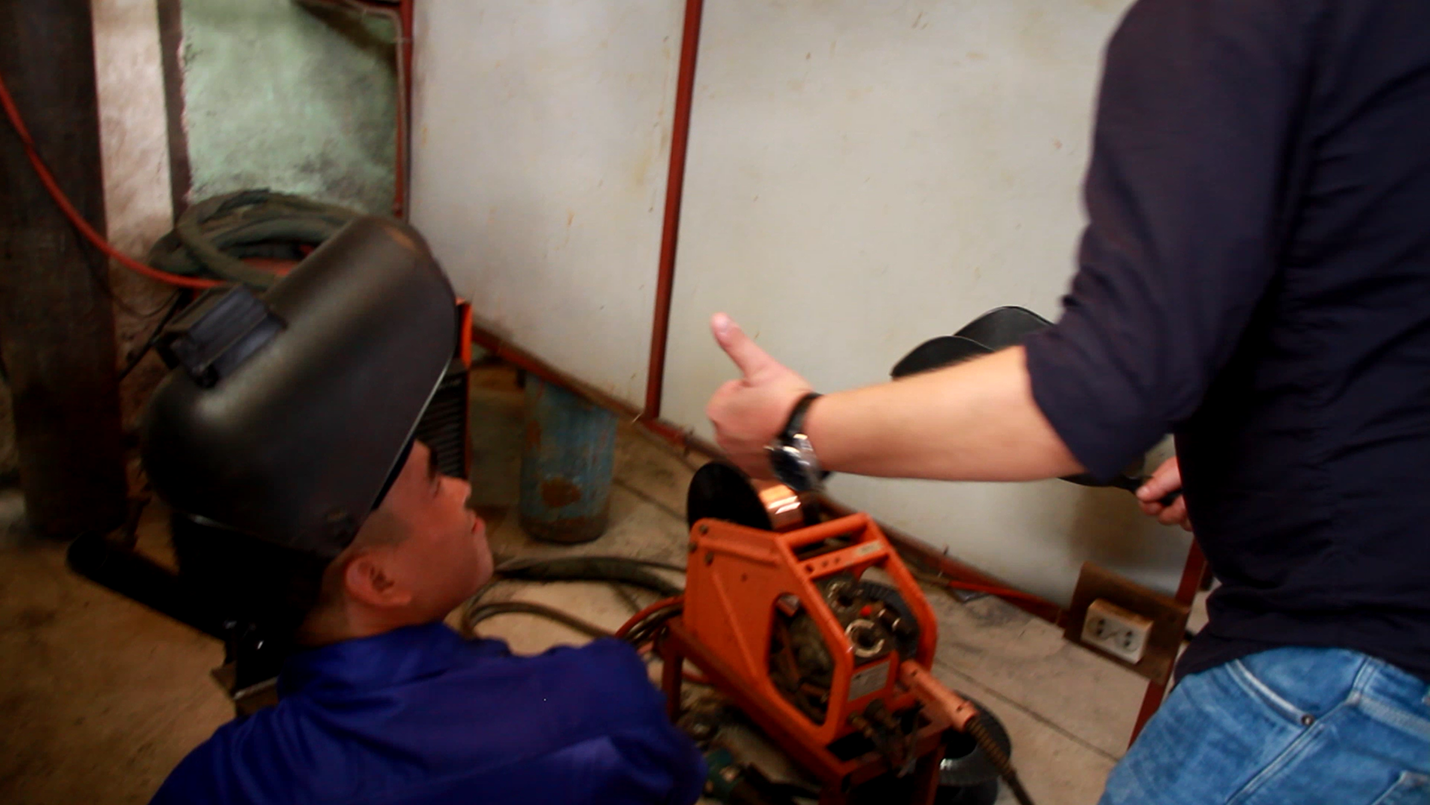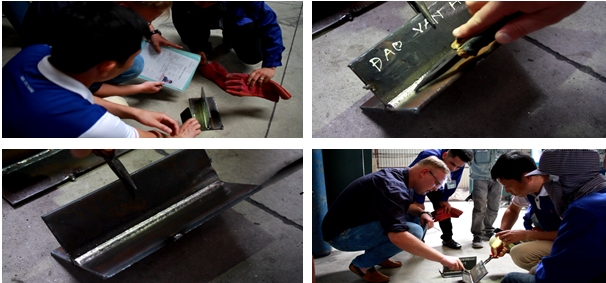 After the submission of the products, Mr. Marcin carefully checked the outer covering of the welded line before conducting a more in-depth examination of the weld, in which he cut the welded products in two pieces to see if the underlying structure has cavitation or not.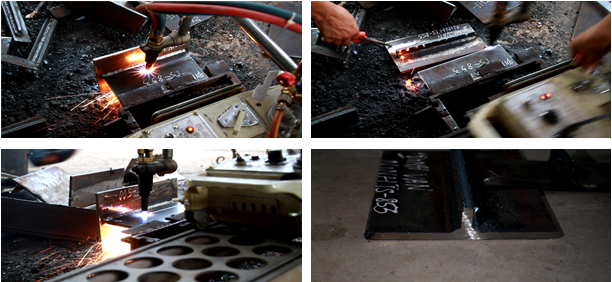 Part three is the fitter skill test. Before the candidates start to cut metal sheets, they were test about their ability of understanding technical drawings.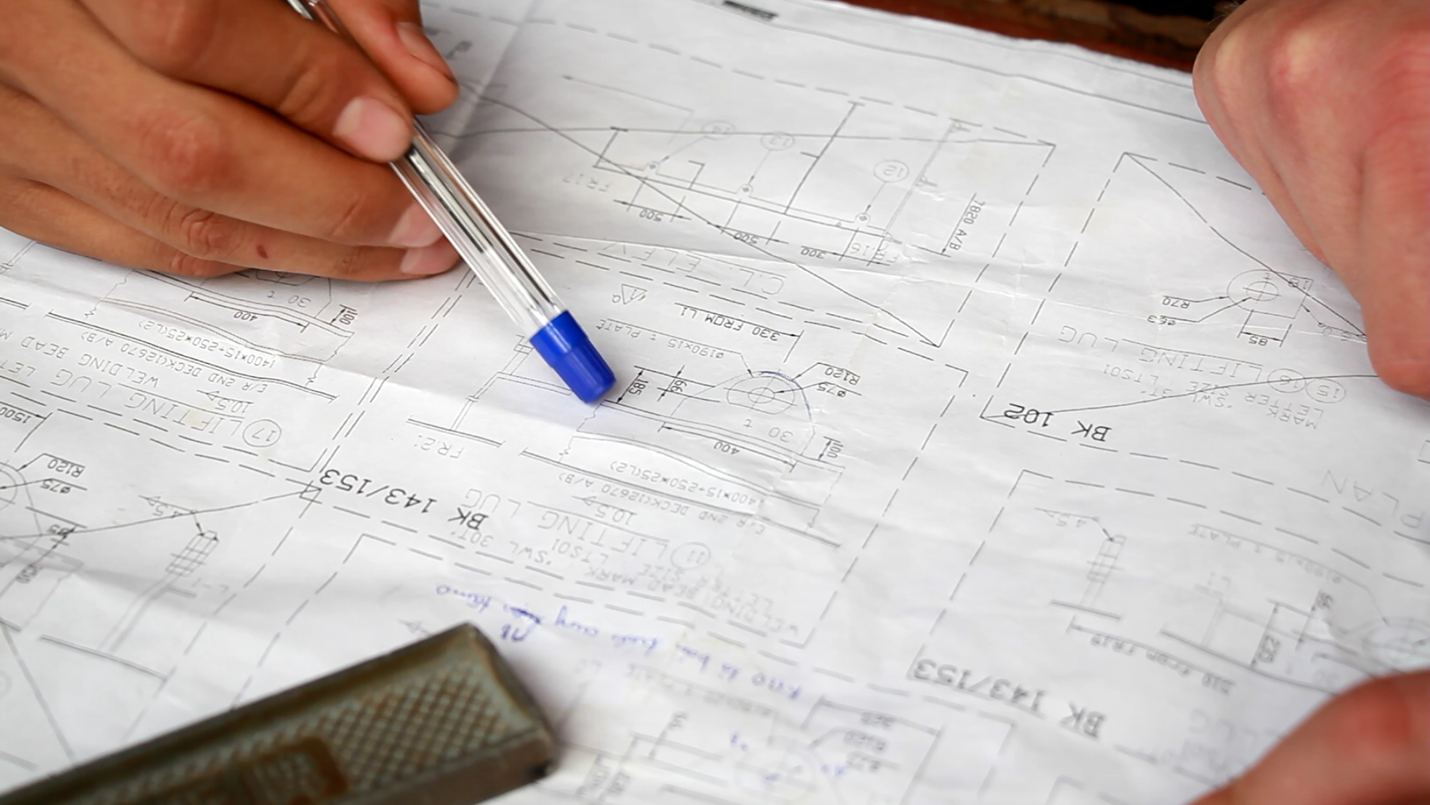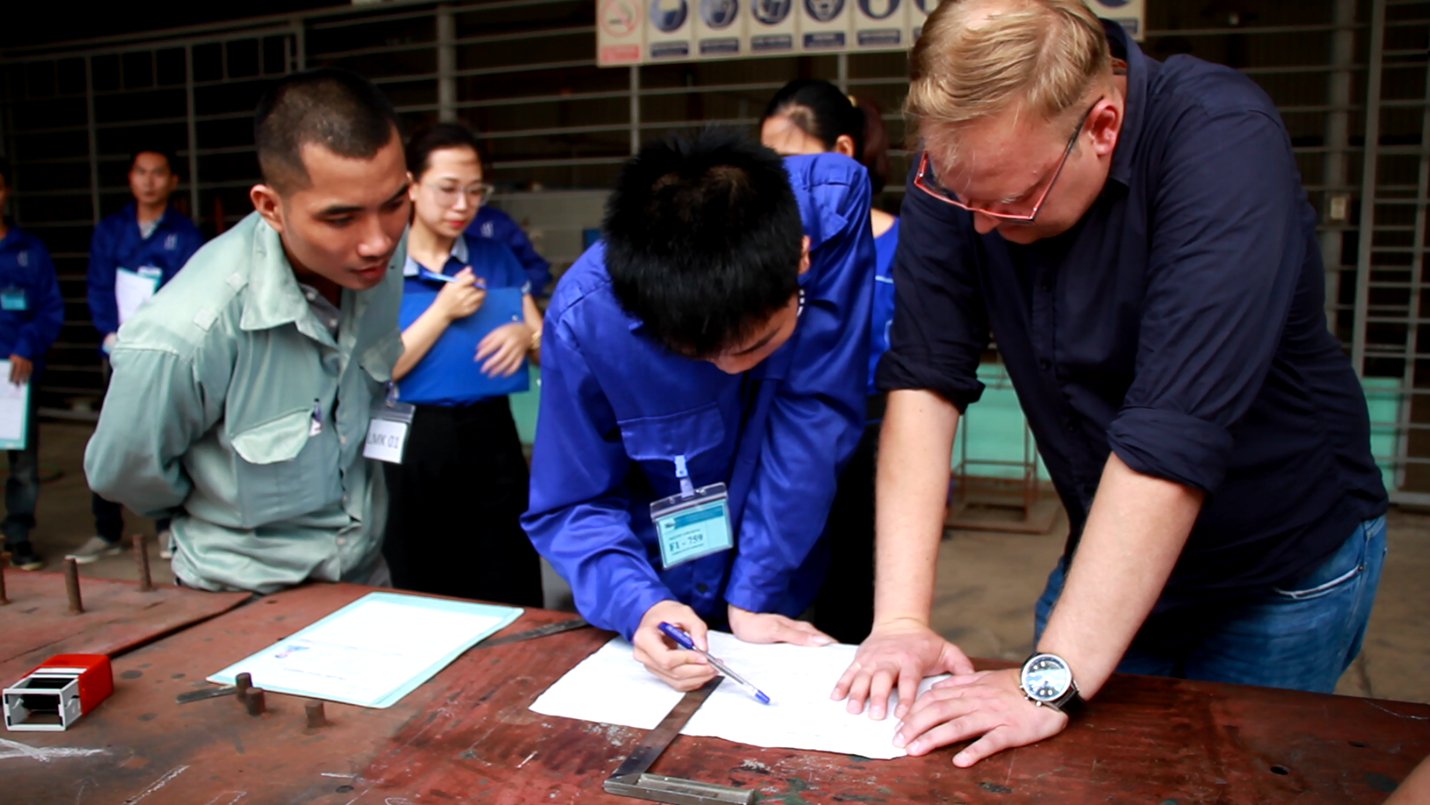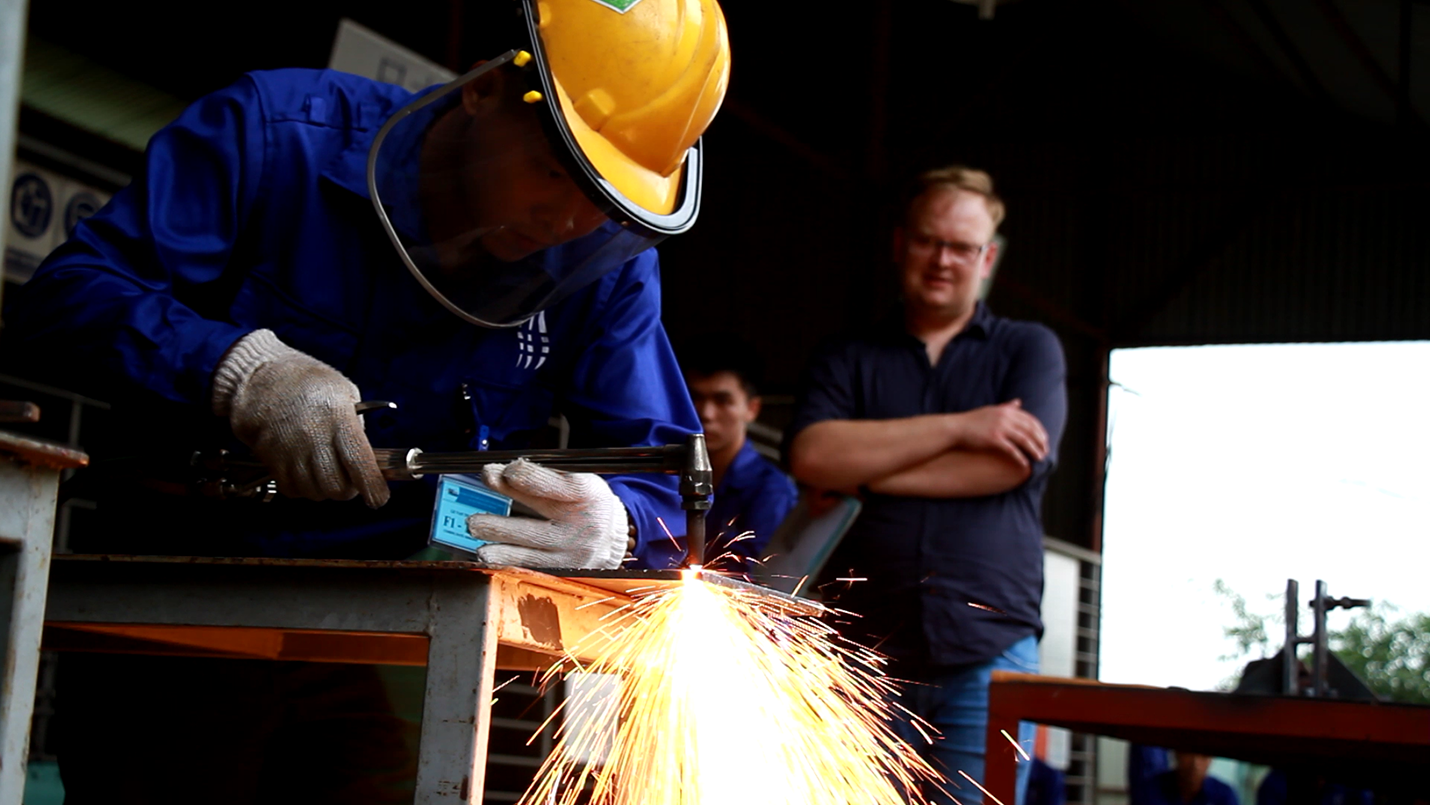 The test was closely observed by PD.SP.Z.O.O representative and then the quality was directly checked by him.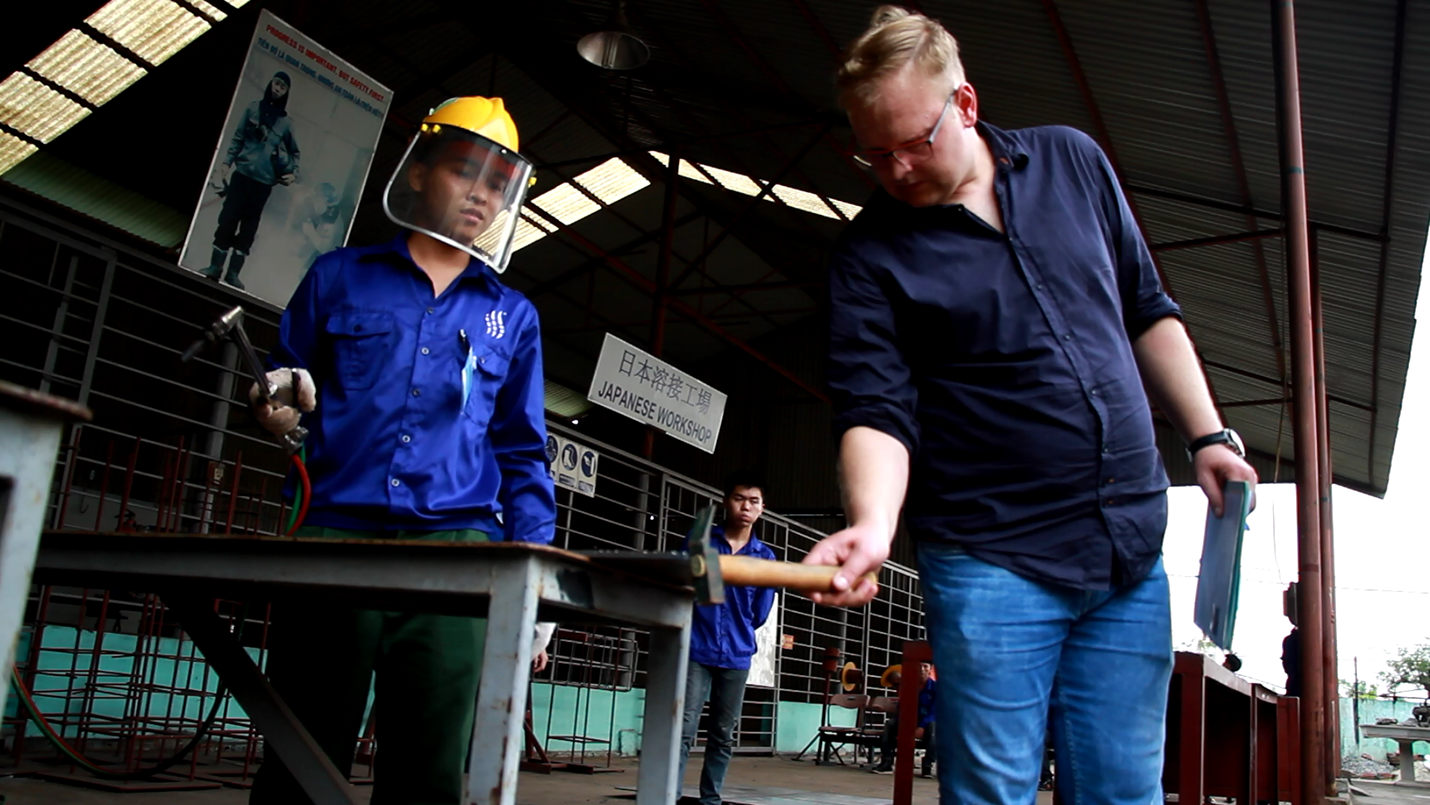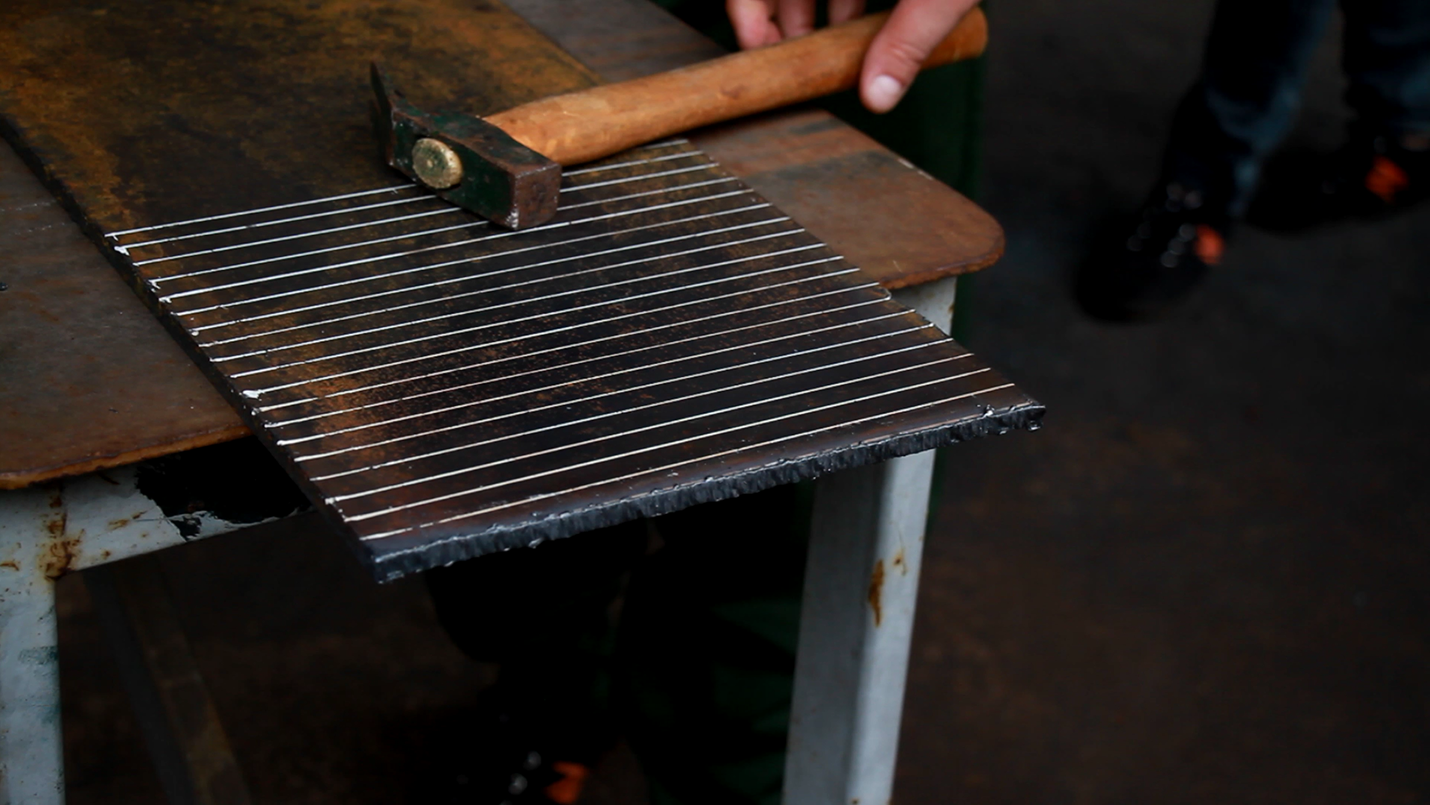 The last part is revealing the result of each group after a very thorough skill test.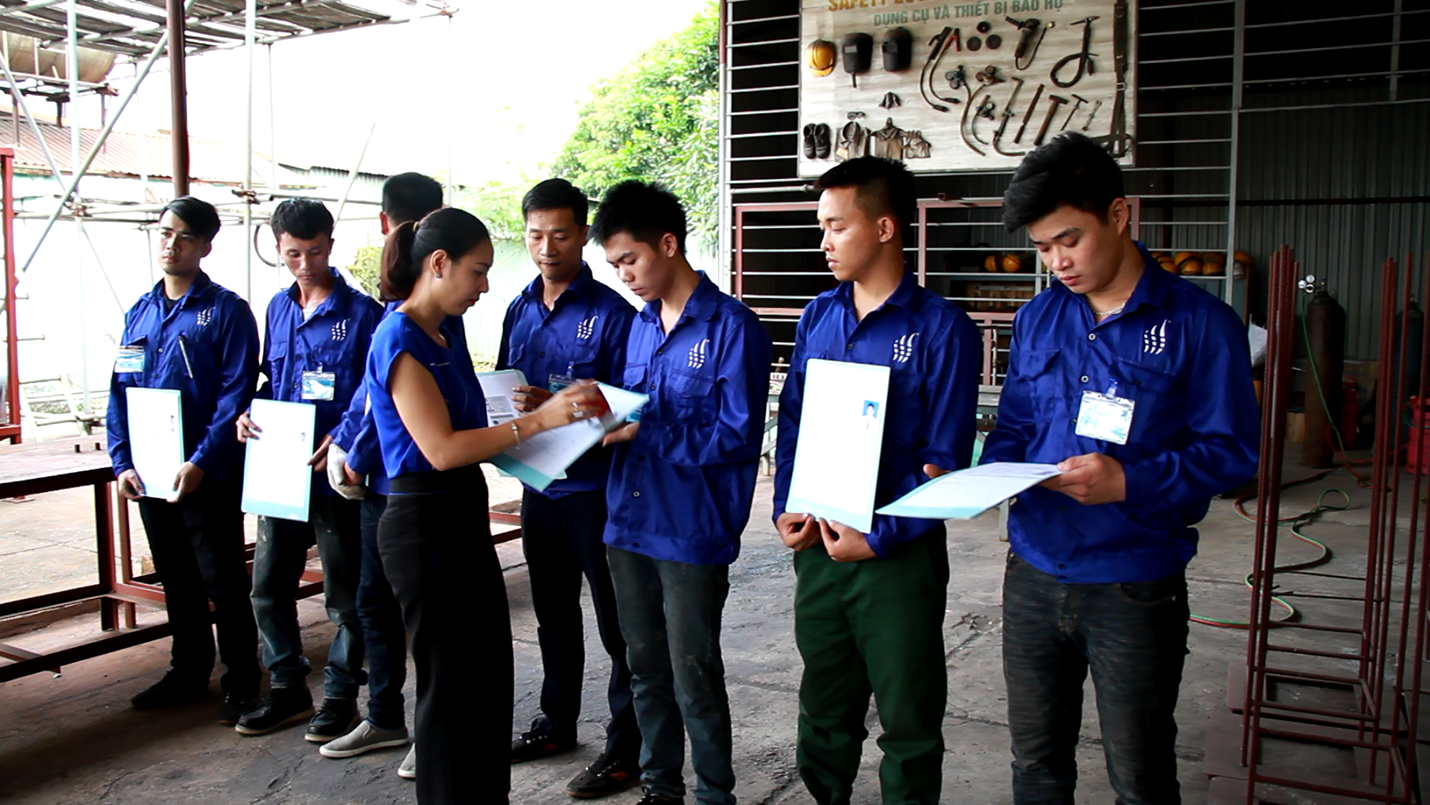 In the end, the PD.SP.Z.O.O director said: "I am very satisfied with the skilled test result. Recruiting more than 90 qualified workers in such a short time like what we have done today is not easy at all in Poland. I am also very pleased with the performance of Vietnamese workers and the way Vietnam Manpower arranged all parts of the employment campaign. The recruitment service that I received is very fast, professional and effective."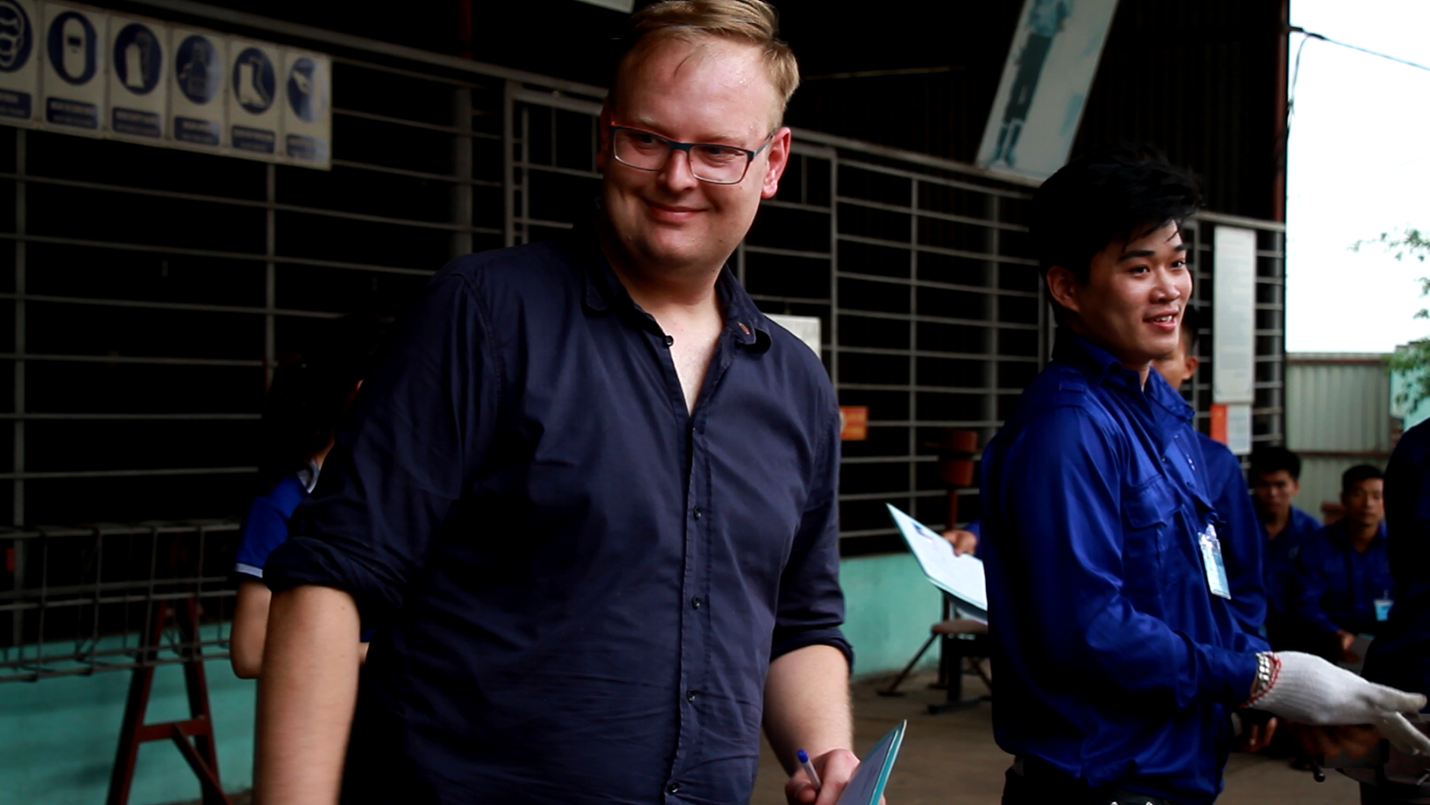 As the leading manpower agency in Vietnam, Vietnam Manpower has created thousands of jobs for skilled workers and supported our foreign clients to maintain their smooth operation and productivity.
For more information, please contact:
Ms. Lana Phung
Hotline: (+84) 949 594 116
Email: lana@vnmanpower.com
See more at: