50 workers recruited – a very satisfying result of close collaboration between Vietnam Manpower and S.C.S.A Co., Ltd Romania.
After two weeks of discussion and negotiation, 15th May S.C.S.A Co., Ltd and Vietnam Manpower came to an agreement to sign a contract of Vietnamese workers' recruitment in which Vietnam Manpower plays a role as an agency in Vietnam, providing S.C.S.A workers, recruitment services and recruitment campaign.
Taking part in the recruitment campaign was not only the two parties but also a representative from the "Chamber of Commerce and Industry of Romania" (CCIR) who came to Vietnam to learn more about the recruitment process and procedures as well as to directly evaluate the quality of these workers with S.C.S.A employers.
S.C.S.A employers said: "We came here to recruit workers owing to a lack of workers in Romania happening because workers in Romania also go to other country like United Kingdom or Germany to work" and that "We are very glad to be in Vietnam and to see that Vietnamese workers want to work and we are going to understand each other well in the future". Besides, he also gave comments on Vietnam Manpower service: "It is very professional in so many ways and we will for sure want to co-operate with Vietnam Manpower again for further recruitment demand in the future".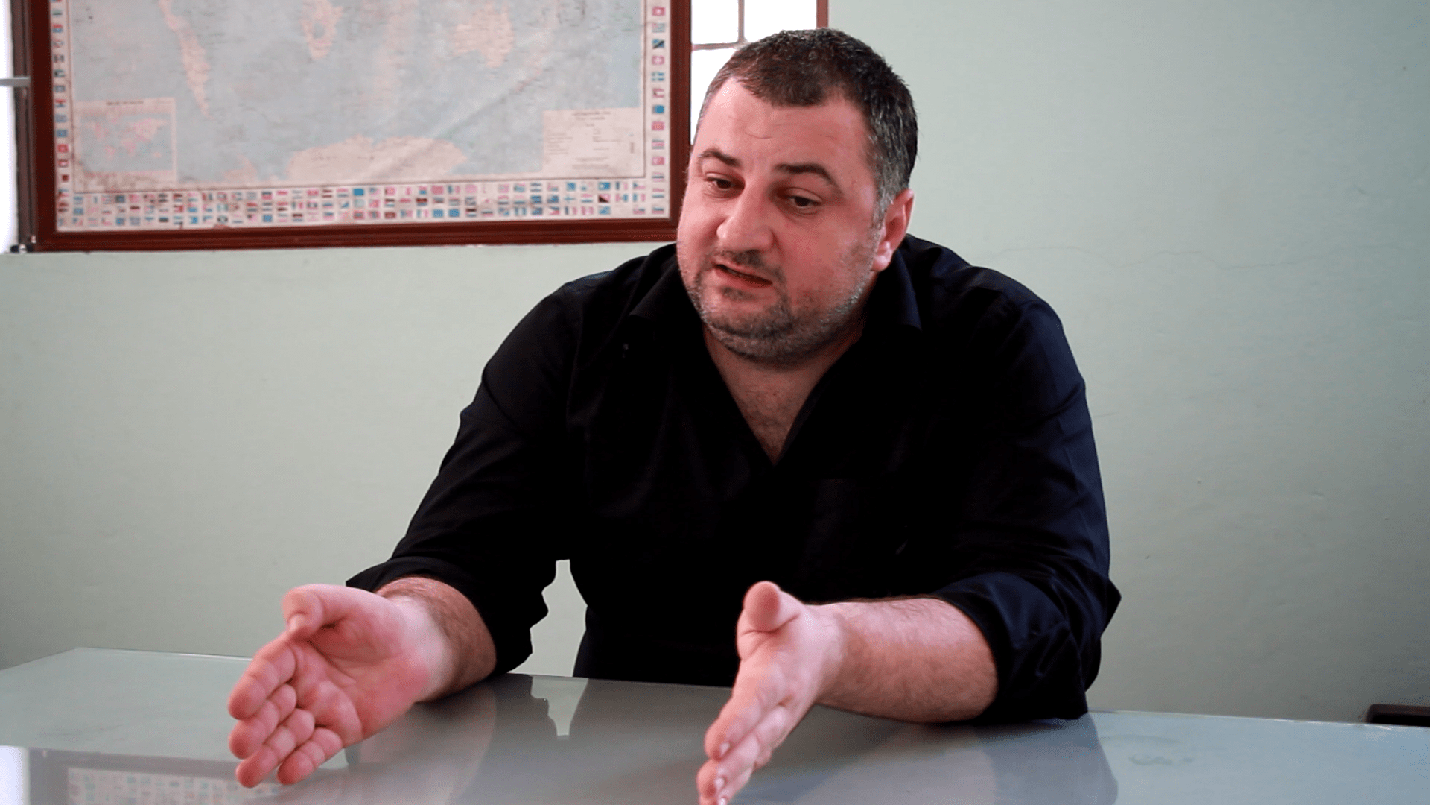 For better understanding of the recruitment day in Vietnam, let's take a look at a typical example of the recent labor recruitment event between Romania – S.C.S.A Co, Ltd and VIETNAM MANPOWER in Hanoi, 16 May 2018.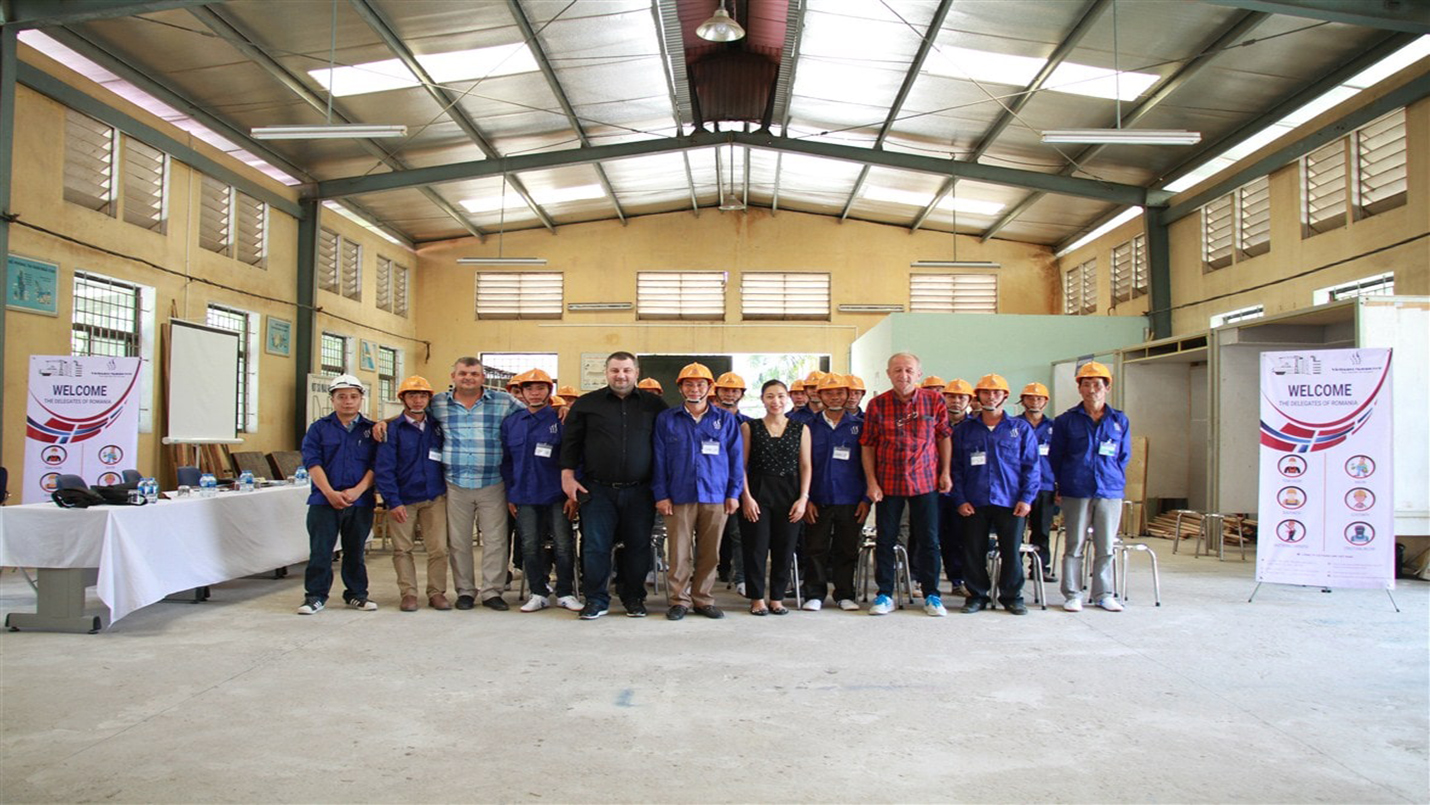 S.C.S.A is one of the first Romanian firms that organized itself as a commercial firm with private capital in the construction field. The Company headquarters and the production base are situated on Cireasove street, to the North-East of the industrial area.
S.C.S.A has main fields of activity as the following:
Execution of construction works
Execution of technical-town and household works
Heavy equipment construction works and different means of transportation
Producing and mounting aluminum confections
Forestry exploitation, wood cutting at the company site, execution of wooden confections
The skill test took place in a very effective and orderly manner according to the following sections:
| | |
| --- | --- |
| Section1: Building Workers' Skill Test | Section 2: Steel Fixers' Skill Test |
| Section 3: Welders' Skill Test | Section 4: Shuttering Carpenters' Skill Test |
During the four above sections, S.C.S.A also chose candidates for the foreman positions with the highest ability to communicate in English, to observe the work and to manage the team.
Throughout the recruitment campaign in Vietnam, S.C.S.A had received full support from Vietnam Manpower which provided S.C.S.A with not only with fast and convenient recruiting service, professional working style but also with an extremely good quality of the labor source. With 50 people employed for building worker, welder, steel fixer and shuttering carpenter positions with very high skill, positive working attitude and self-discipline.
S.C.S.A has a high opinion of Vietnam Manpower service and promises Vietnam Manpower a long-term cooperation between the two parties in the future.
Now, let's go into the recruitment day detail:
First, S.C.S.A gave a brief introduction of their company, the field they are working on and the need for labor they have. They also explained the test procedure and the requirements that each position needs to meet.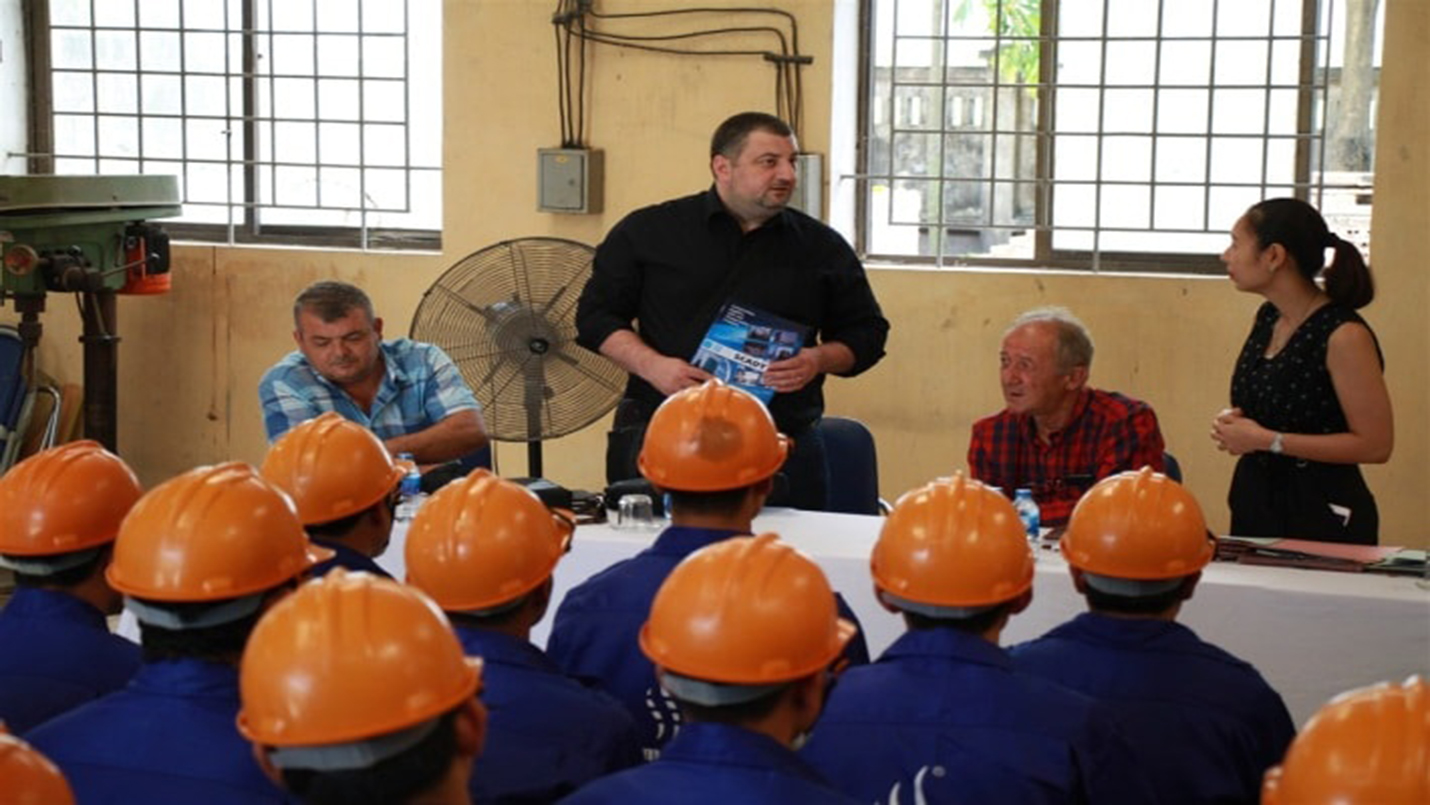 Section 1: Building Workers' Skill Test
To do the test for building workers, each candidate need to act in 3 roles: a concrete worker, a mason worker and a plasterer worker. They are mixing concrete for the very first step the test. Next, they start to build walls using bricks. Every step was carried out carefully with measuring instruments for high accuracy. The bricks were built solidly and in perfect straight lines: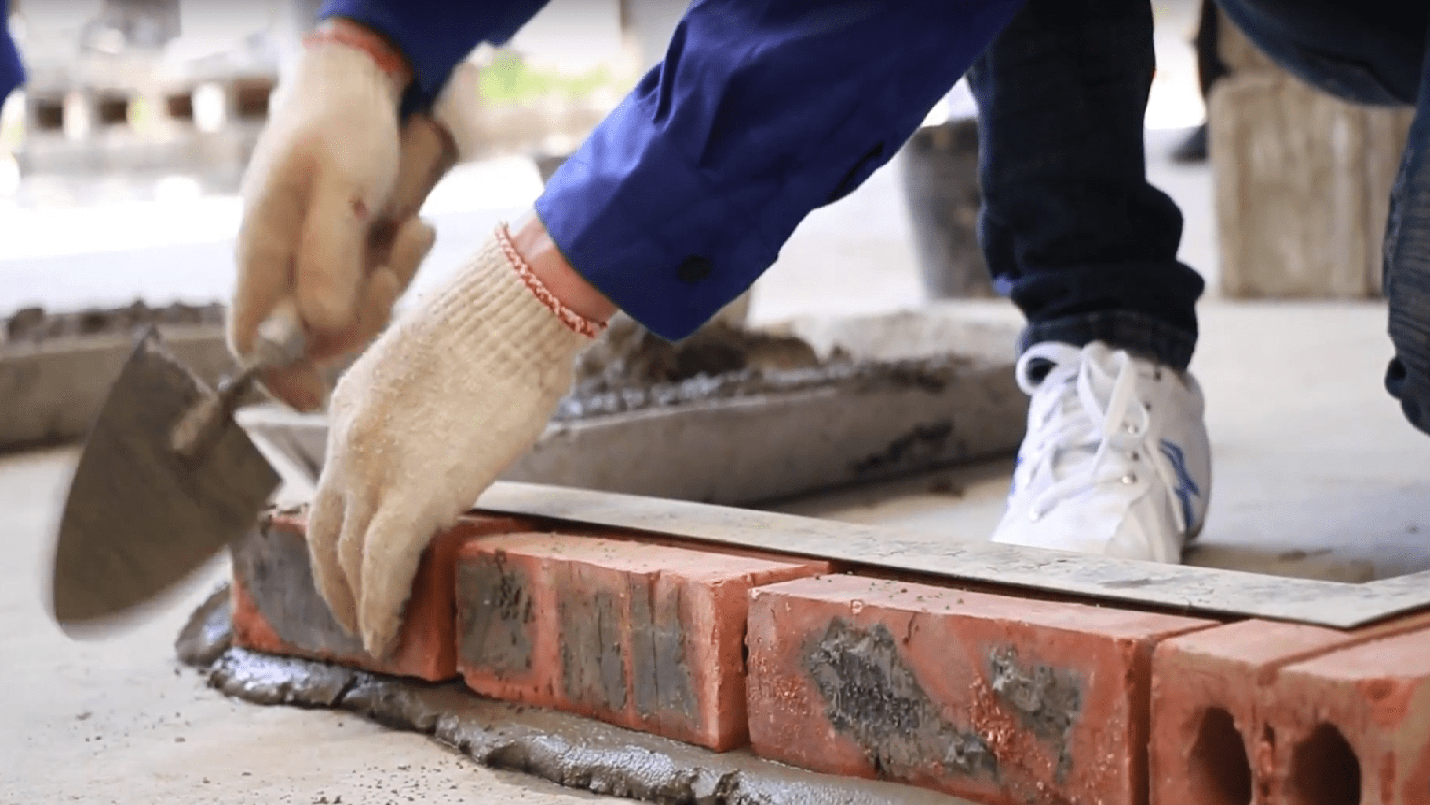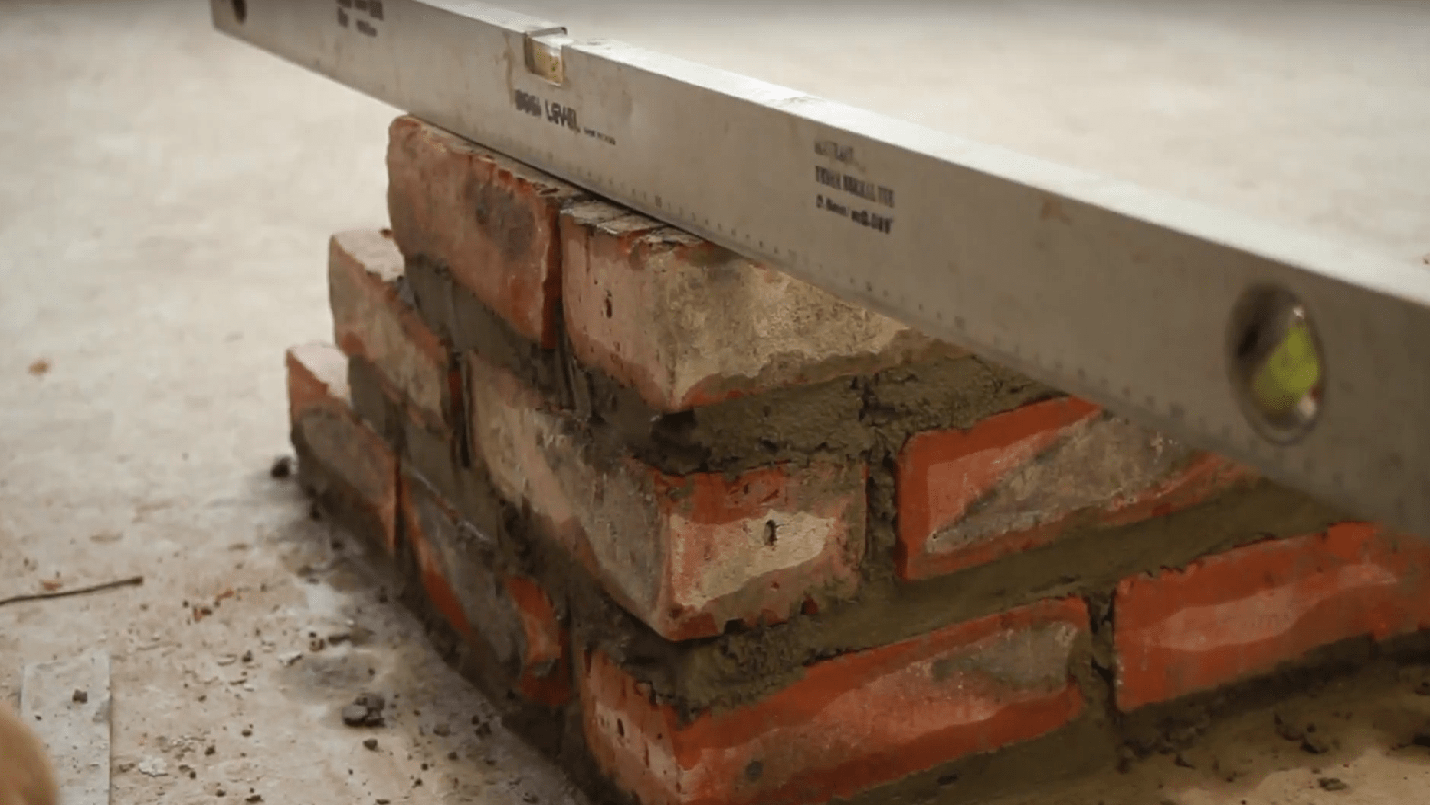 Candidates for foreman position worked directly with the employers, talking about working procedures and requirements for the result. Each worker tried their best to spread plaster on the brick surface in the nicest way and measured it with the dedicated ruler to make sure of the good quality result.The last part of the building workers' test is acting as a plasterer: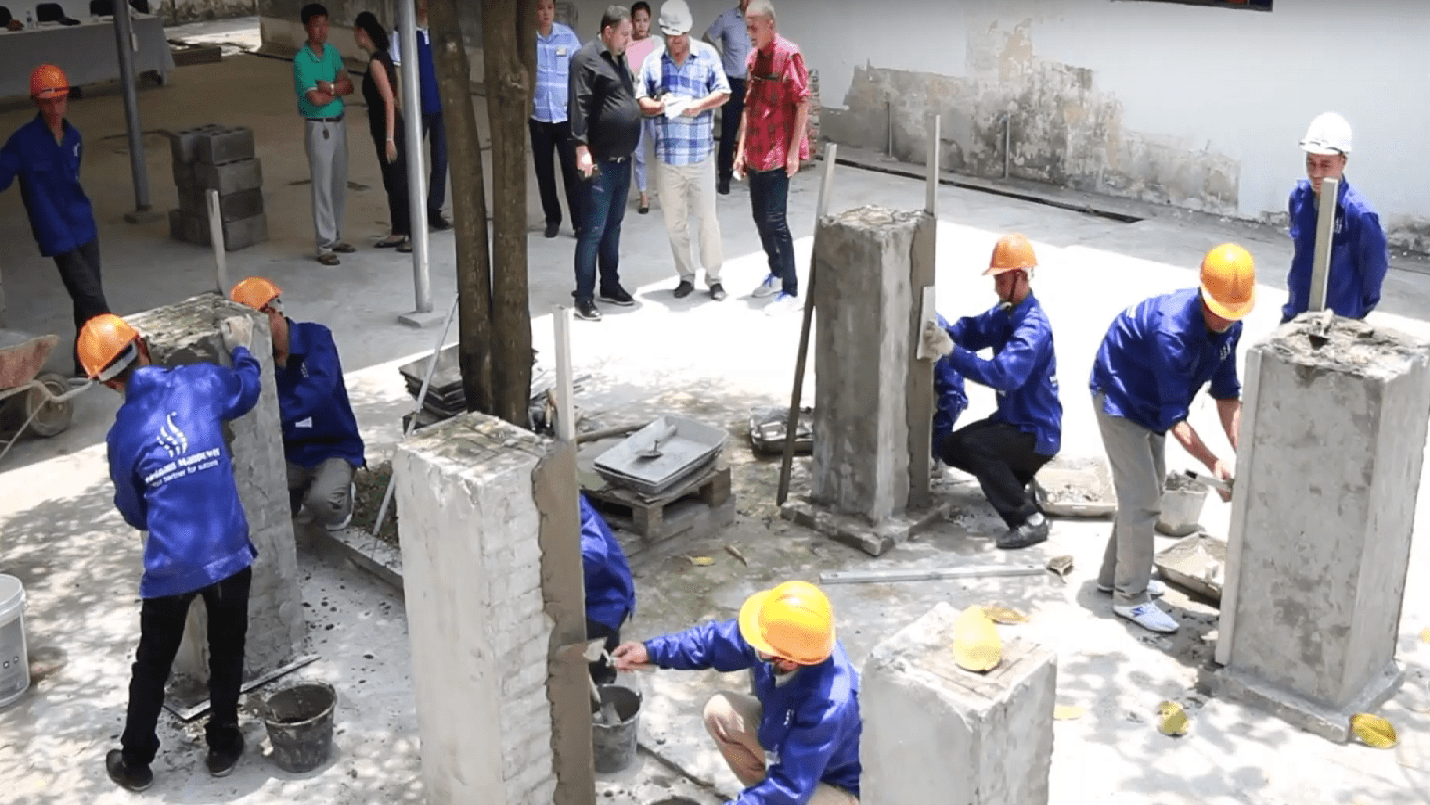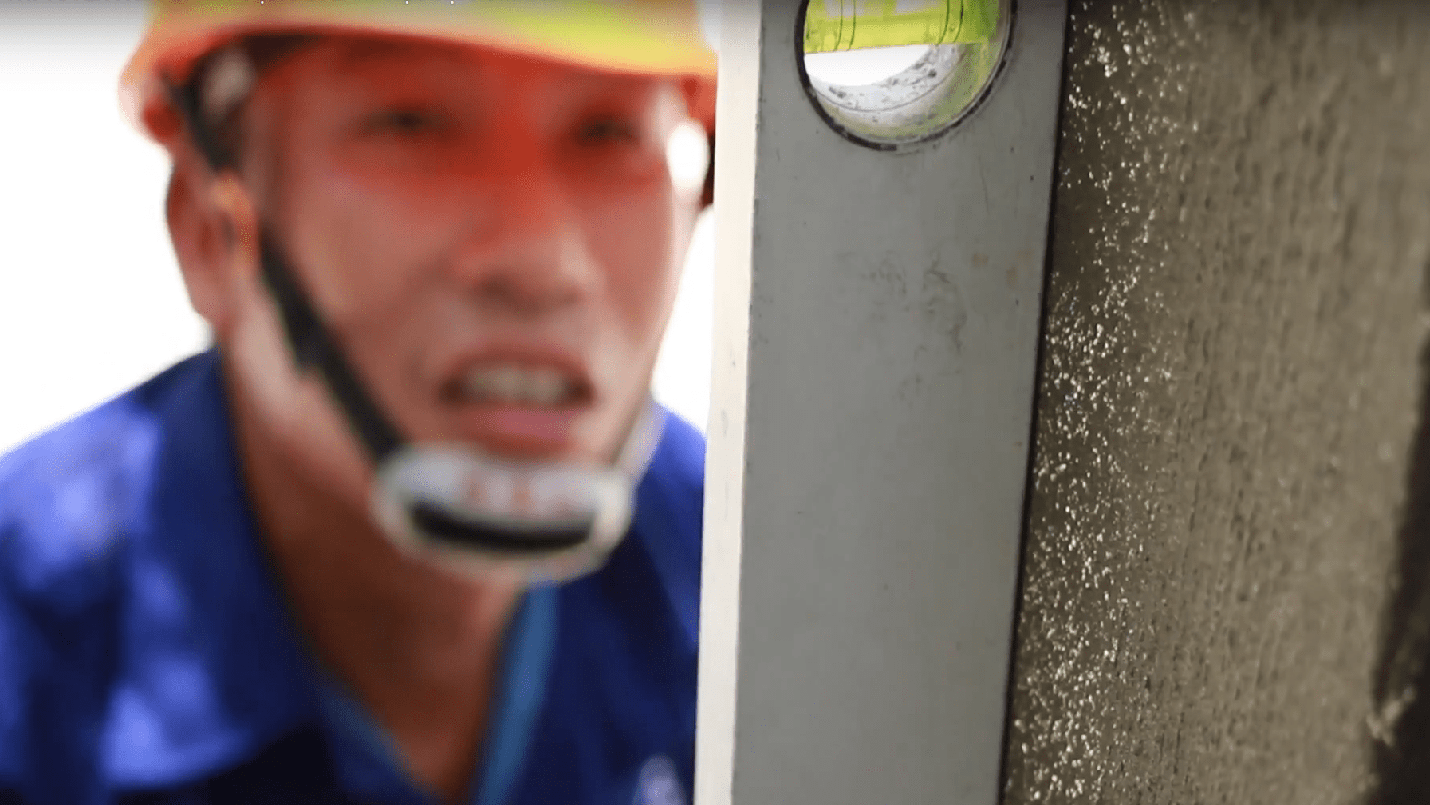 Section 2: Steel Fixers' Skill Test
The test was carefully done by tape measure to ensure the highest possible accuracy of the final product. The test of each candidate is closely monitored by the recruiter: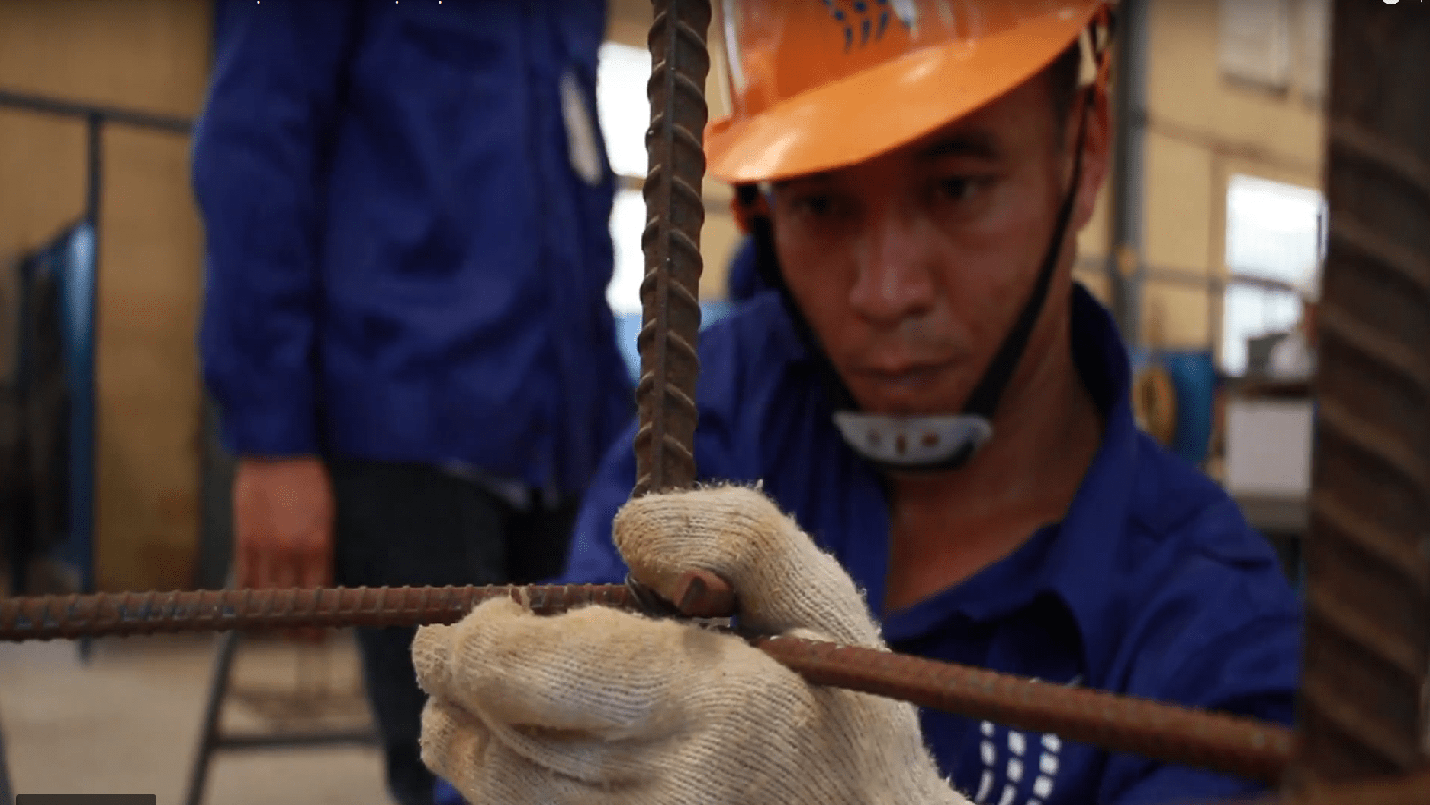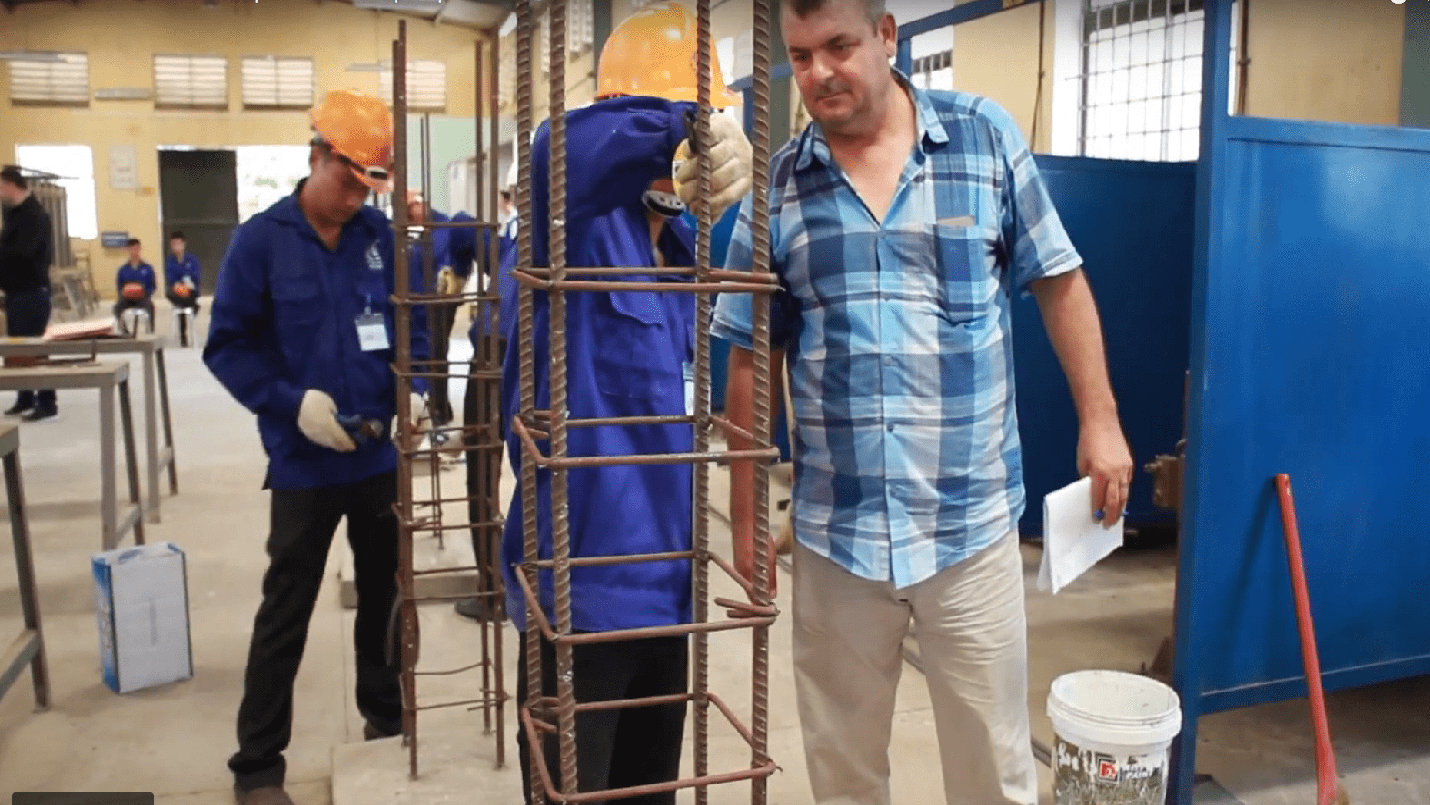 Section 3: Welders' Skill Test
Each contestant started the test for welder position with strict adherence to the construction site protection procedures. Welder's skill task required great precision and fastidiousness, the contestant was highly focused to accomplish the best possible outcome. Finally, the recruiter directly checked the quality of the product in order to give out the list for the chosen candidate: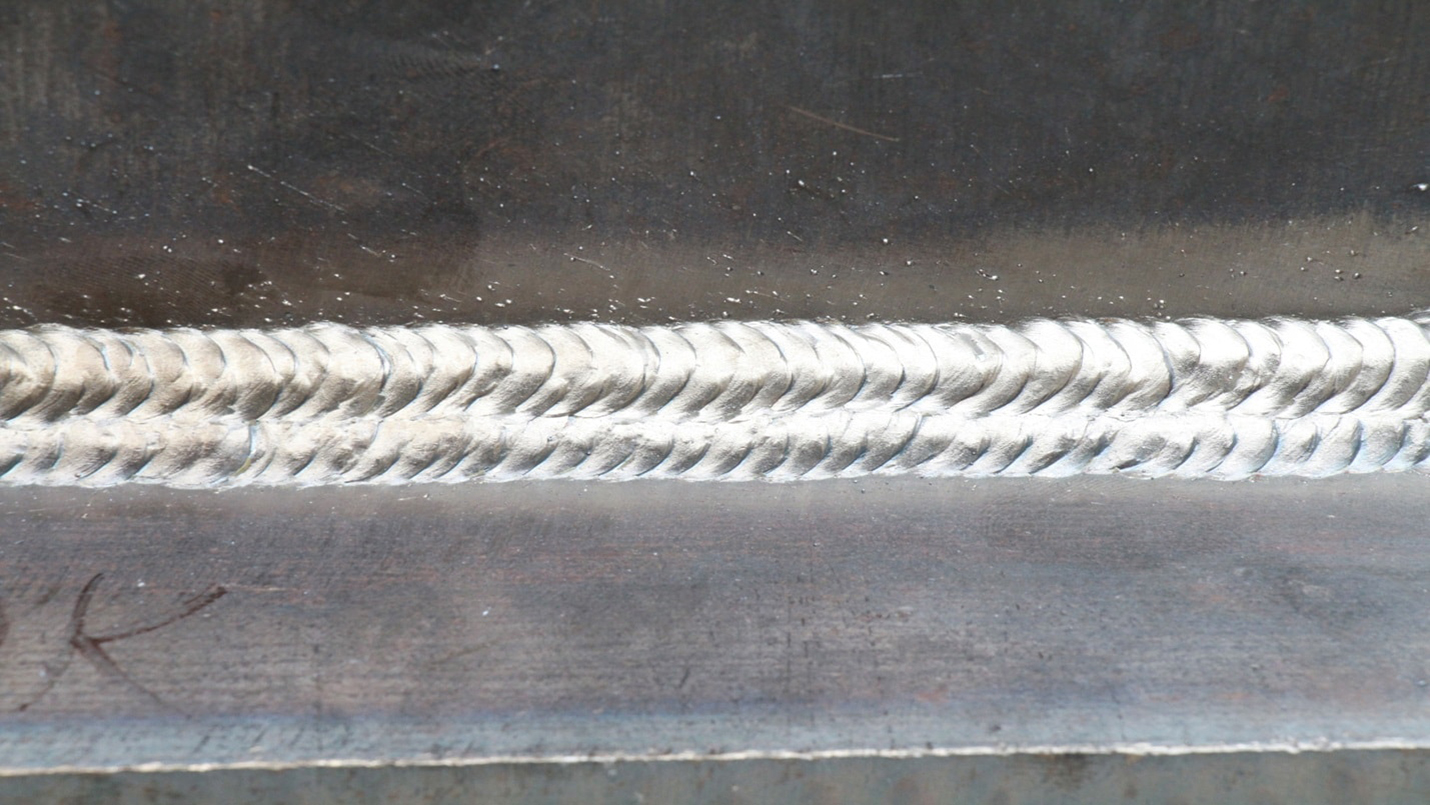 Section 4: Shuttering Carpenters' Skill Test
This is the last test of the recruitment day and was conducted in a professional way. Candidates for Shuttering Carpenter positions showed that they are qualified enough and know well how to use and manage the machine in their work: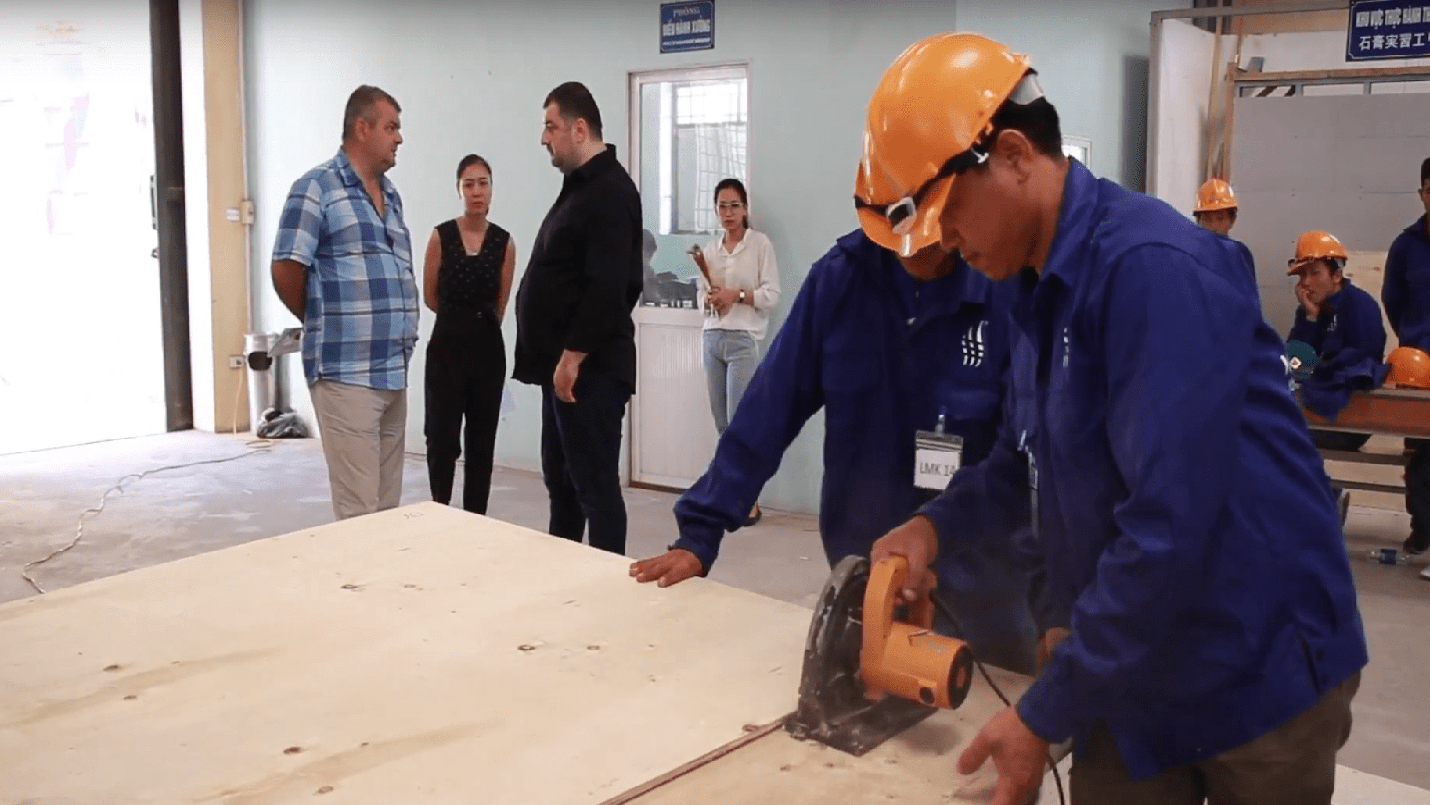 Besides, they also proved that they have a really good team work skill and attitude. Together they can create high quality products: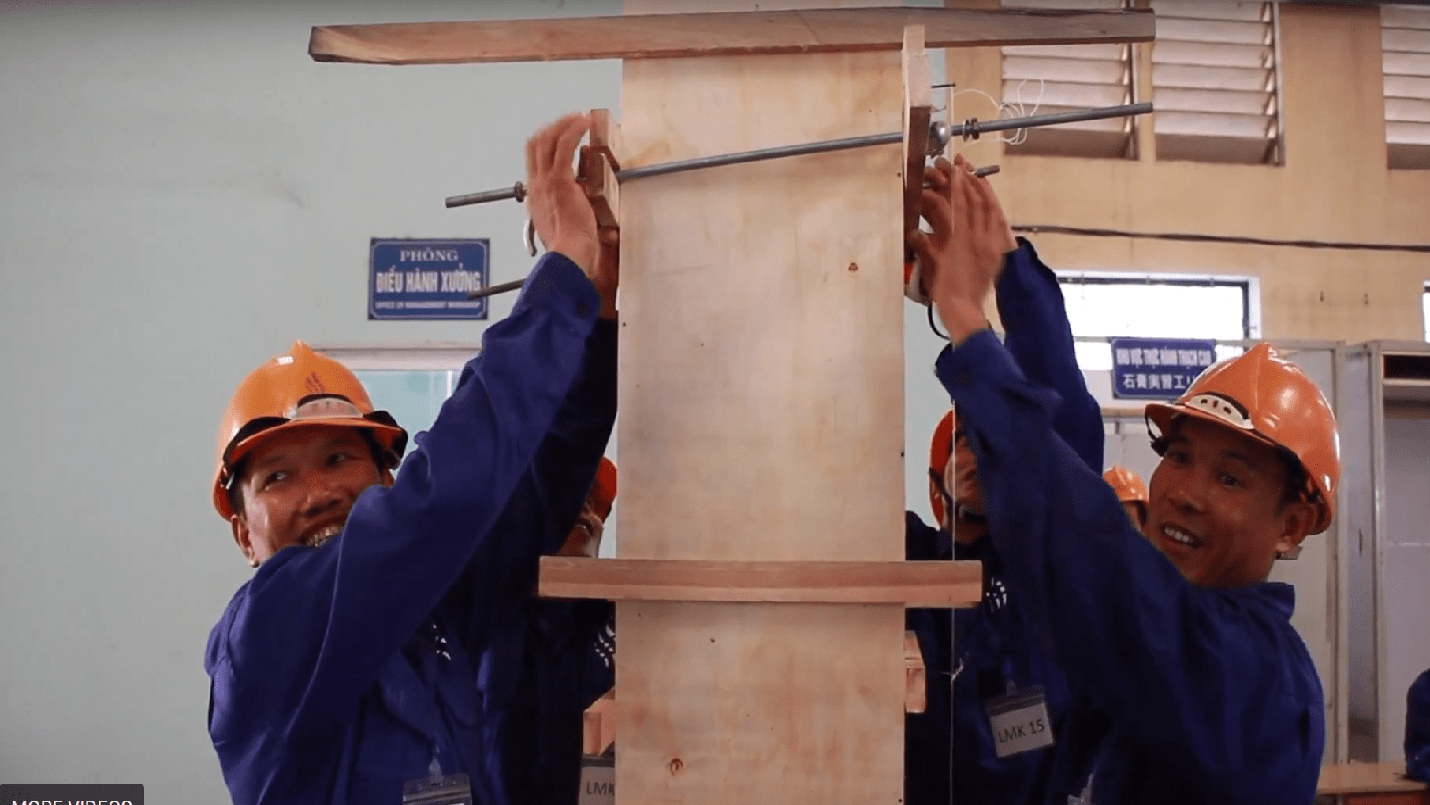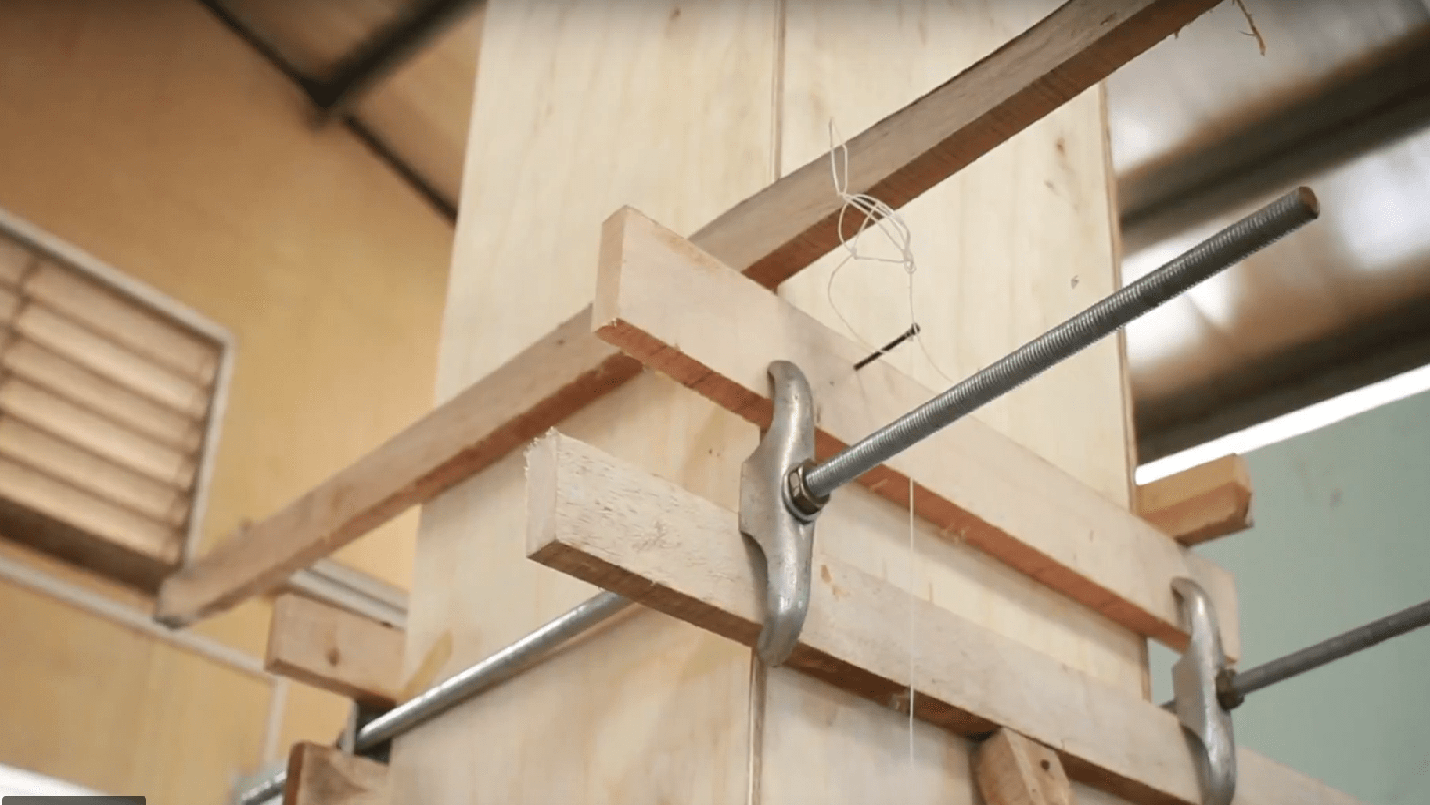 After four thorough skill test sections, S.C.S.A's representative came up with the final result. All candidates passed the skilled test and they wanted to hire them all, add up to 50 workers in total. This result was beyond all our expectation and really good news to all Vietnamese workers here.
The employers shook hands with each individual to show his warmly welcome to all the workers here in Vietnam and expressed that he was very impressed with the way Vietnamese workers began and finished the task. He hoped that he they will work well together and achieve great success in Romania.
Interviewed with SCSA's General Director:
About Vietnam manpower, he said: "We found out about Vietnam Manpower by our friends that are companies in Romania and then we made contact with Vietnam Manpower via email. After two to three weeks of discussion, now they are here to sign contracts and to take people. Experiencing Vietnam Manpower service, I think it is very professional throughout all the discussions, emails and even small things like picking us up from the airport to the hotel…". They have received full support for every step of the recruitment plan and execution.
About the workers in Vietnam, he said: "the skills of the workers are okay at the present. My first impression is they want to work and they want to learn so it seems like they will do fine in the future".
About further recruitment co-operation, he said: "for sure we will work with Vietnam Manpower again to recruit more workers". He also revealed that after the first recruitment round, they've already discussed about the number of labors they will take for the second round. "We are going to take at least 50 more laborers in the next few months" said the general director.
Both sides were highly satisfied with the test result. The Romania recruiter was very pleased with Vietnamese workers' skills and attitude. They also had a strong impression with the way Vietnam Manpower conducted the recruitment day and supported them. S.C.S.A will surely have more cooperation with Vietnam manpower agency in the very near future.
For more information, please contact:
Ms. Lana Phung
Hotline: (+84) 949 594 116
Email: lana@vnmanpower.com
Video for recruitment event, see more at: