Being one of the most professional manpower supply agencies in Vietnam, Vietnam Manpower is always available to support for recruiting and training workers as requirements from employers. Moreover, we have built and developed the system of training center and associated with vocational training schools to train both current and new employees in the latest technologies.
Our center is equipped with the advanced curriculum as well as experienced teachers trained domestic and abroad to provide the high-qualified manpower to meet the recruiting demands of employers.
Below are some career training schools:
​Urban Construction College
Yen Thuong ward, Gia Lam District, Ha Noi City, Vietnam
Providing training courses at all levels from workers, middle level technicians to engineers at college level includes lecture halls, libraries, workshops, a water treatment plant, a wastewater treatment plant, a miniature city water supply network, water meter assembling and testing workshop , pipeline installation yards, park systems, lakes, trees, lightings, a modern automation and compressor lab, etc.
Tay Ha Technical Career training school
Hahoi Hamlet, Tan Lap commune, Dan Phuong dist, Hanoi city, Vietnam
Providing training courses of sectors such as: Sailors, ship mechanics, mechanical workers, welding, electronics, textile and garment, wood processing, plastic, farming, house-keeping, drivers, nurses and high skilled workers like mechanics construction and electronic engineers, etc.
Labor Export and Job development Center- Oriented Education & Foreign Language School
No 132 Le Duan str, Hanoi city, Vietnam
Being built on an area of 15,000m2 with the capacity of 600 workers/ course in Dong Anh town, Hanoi city
The School facilities consist of: Two buildings with 3-storey for managing, teaching and learning task; Welding practice workshop; Mechanic workshop; Wood workshop; 3 hostel buildings
Bach Dang Ship Building Industry Vocational College
No 3 Phan Dinh Phung str, Ha Ly ward, Hong Bang Dist, Haiphong city, Vietnam
Main training programs:
- Mechanical categories: structural welder, structural helper; TIG & ARC 3G; pipe welder 6G; pipe fabricator; pipe fitter; Iron worker; structural fabrication, erection; steel erector, rigger; mechanic helper
- Electrical categories: Electrical technicians, Electrical helper
Ha Tinh Vocational Training College
No 454, Ha Huy Tap str, Ha Tinh city, Vietnam
Main Training Programs:
- Skilled Engineers and technicians
- Civil categories: Shutter carpenter, Furniture carpenter, cement, mason, plumber, brick layer, scaffold, drywall fitter, painter, plaster, bar bender, helper
- Equipment Operation: Heavy duty truck driver; construction equipment operators
Duyen Hai Vocational College
No 156/109 Dong Hoa Industrial Zone, TruongTrinh Str, Kien An, Hai Phong
With the faculty of IT and economics as well as Duyen Hai crew training center, the College can provide the learners the important knowledge and skills for the job in domestic and abroad.

Ho Chi Minh Technical and Economic College
No 215 Nguyen Van Luong Street, Ward 11, District 6, Ho Chi Minh City
Supply labors with professional knowledge and practice in Electronics, Thermal Engineering Technology, Industrial Electrical, Automotive repair and maintenance, Mechanical and Manufacturing, Mechatronics Engineering Technology, Informatics,…

The Central Region Transport College
Nghi Lien Commune of Vinh City, Nghe An
Provides a wide range of training course including Construction Engineering, Automotive technology, Operating construction machines, Industrial power, Maintenance and Quality Control of Road Bridge Construction…

Vietnam – Russia Vocational College
56 Pham Van Dong Street, Xuan Hoa Ward of Phuc Yen Town, Vinh Phuc Province
Main training programs:
- Mechanical Engineering: Electric welding, pipe welding, TIG, MIG, MAG, 3G, 6G, 6GR, 4F...
- Equipment Operation: Operating tower cranes, forklifts, bulldozers and excavators…
- Electronics: industrial powering, refrigeration, water electricity,…

Simco Da River Vocational College
Binh Minh, Thanh Oai District, Ha Noi
Provides regular vocational training courses and advance classes in Welding, Carpentry, Building Construction and Industrial Electrics.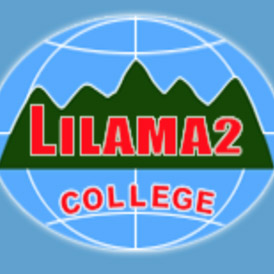 Lilama 2 International Technology College
Km32, Highway 51, Long Thanh - Dong Nai - Viet Nam
LILAMA2 has gradually innovated the training program since the early of 2004 for occupations such as Mechanic Fabrication Engineering, Welding Technology, Piping Installation Engineering, Industrial and Controlling Electric Installation, etc.,
Petro Vietnam Manpower Training College
43 30/4 Street, Ward 9, Vung Tau City, Vietnam
43150,000 trainees from Petrovietnam and every part of the country with more than 150 training programs have been trained at PVMTC.