Nam Kinh was founded in 2006 with a mission to provide construction service for major projects executed in the Middle East. Nam Kinh main business scopes are: petrochemical project constructions, piping installation, mechanical installation, e & i installation, piping prefabrication, building prefabricated portable house. They have served the petrochemical industry for over decades with strong technical force, all professional supporting facilities as well as scientific and standardized management.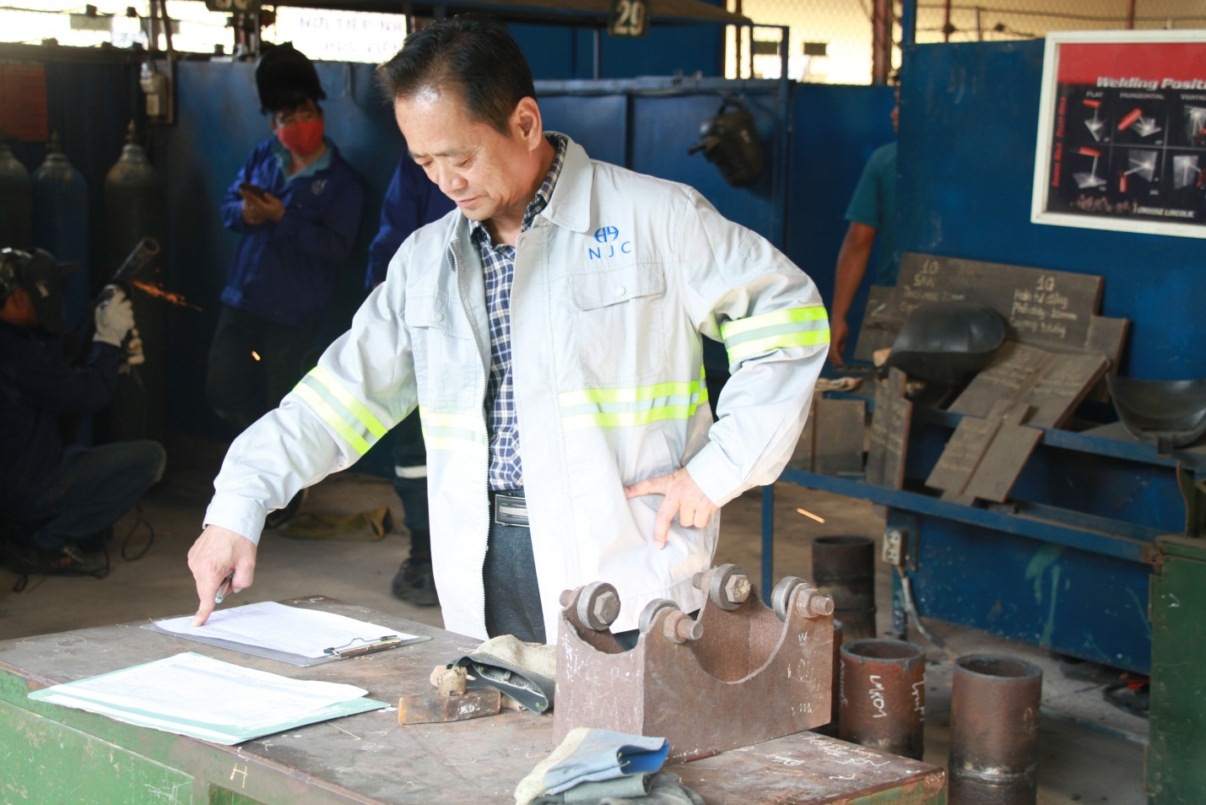 All candidates were gathered at 9 a.m to have first met with Nam Kinh's representative. He gave a brief introduction about the company, the product standard and working conditions in Romania. Then, he continued with details about the sample test for fitters and welders.
The test was conducted into two separate parts:
Part 1: 6G welding test
The welding and painting process is strictly organized and closely monitored by Nam Kinh technical representative. As a result, the quality of the workforce of the selected final workers is ensured and highly effective in the workplace.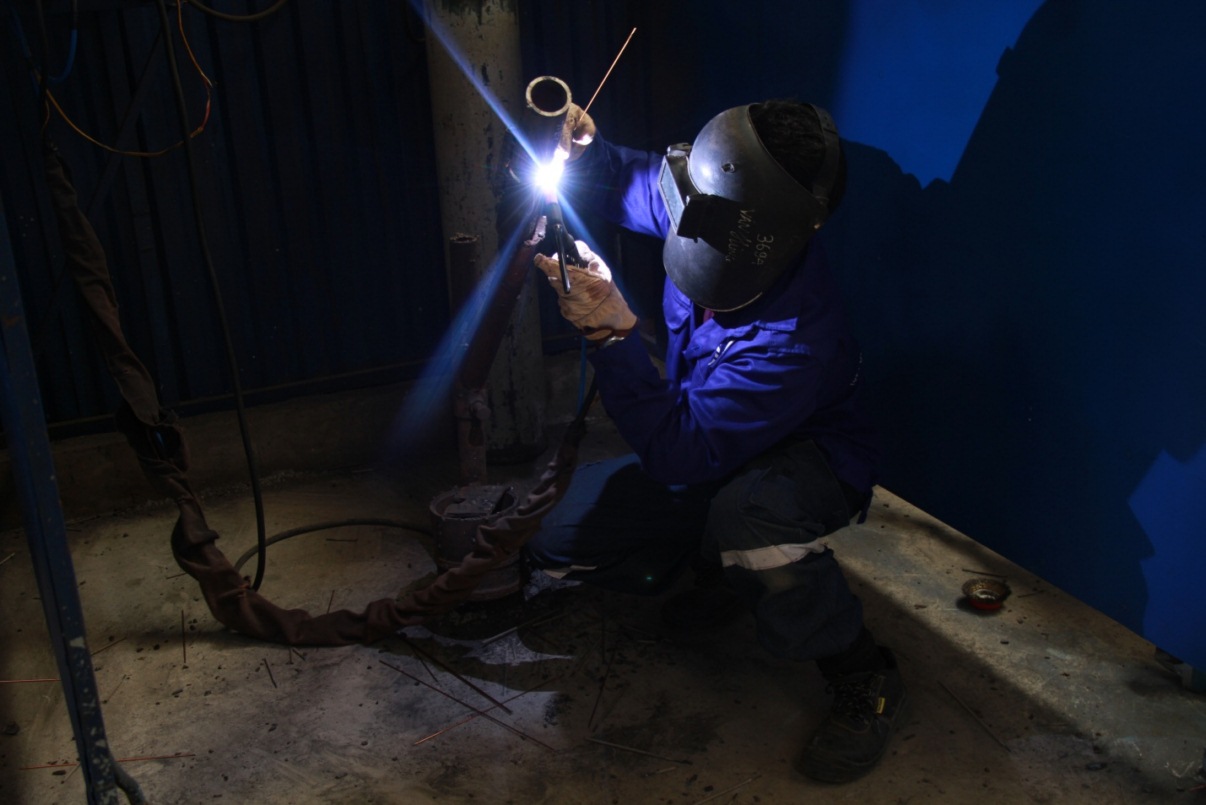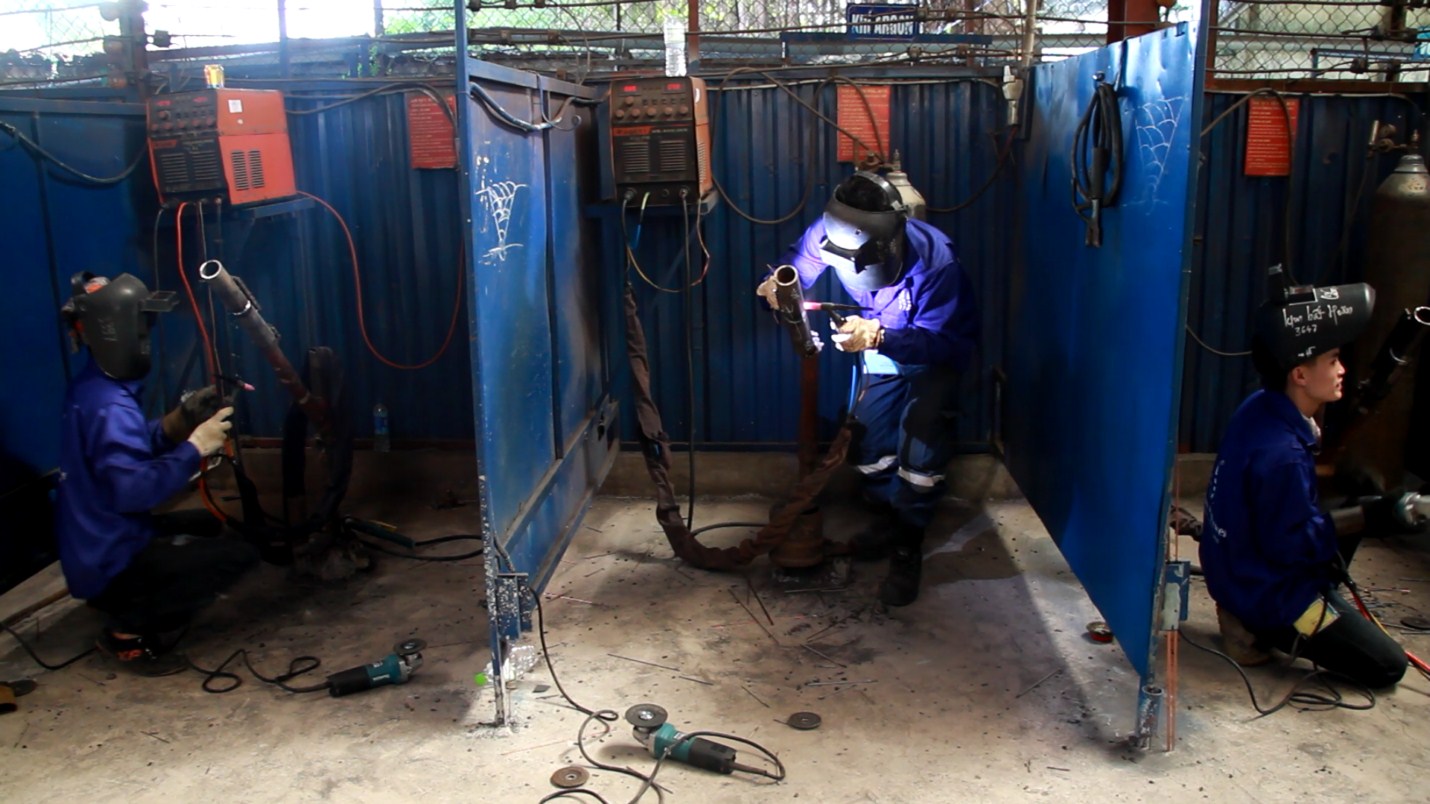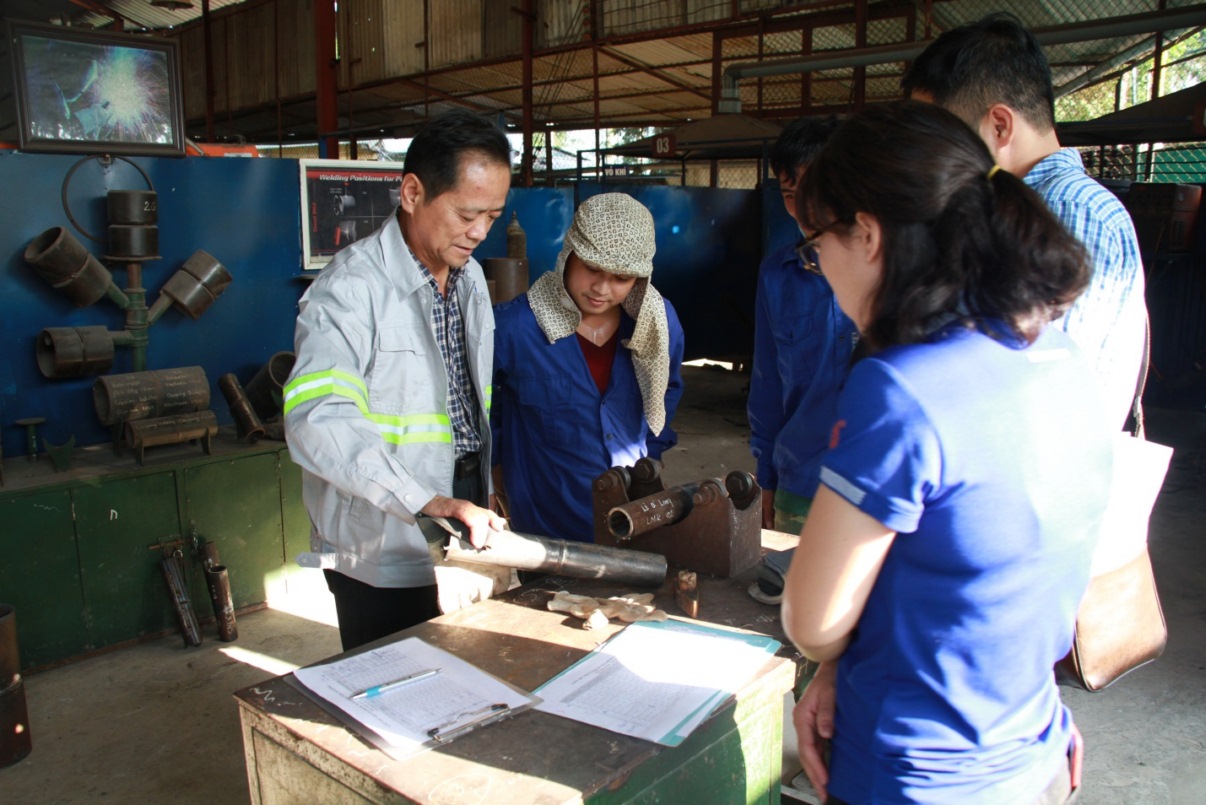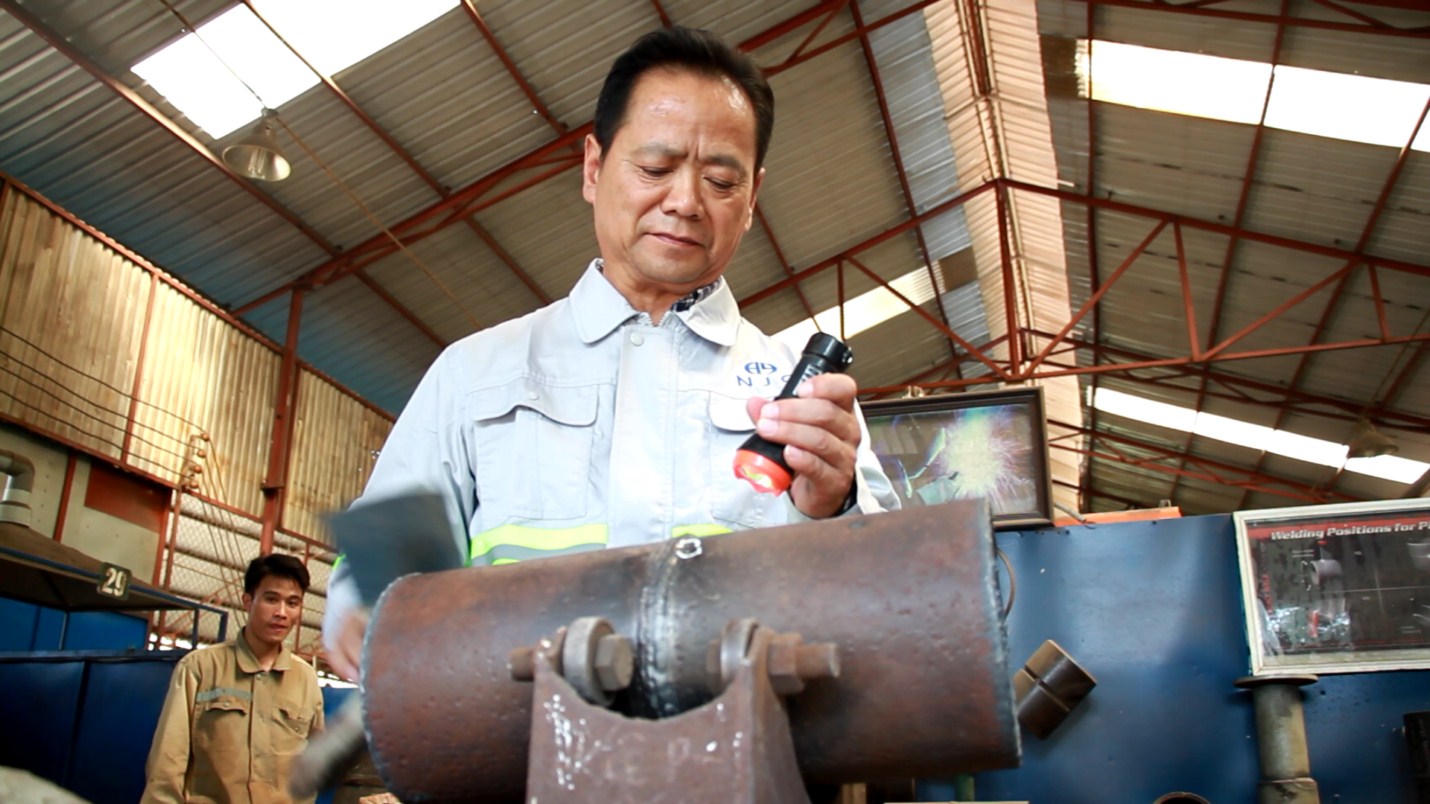 Part 2: Fitter test
Before entering the practical examination, each candidate will be tested directly with theoretical knowledge and experience working with the employer. Each test takes 2-3 minutes.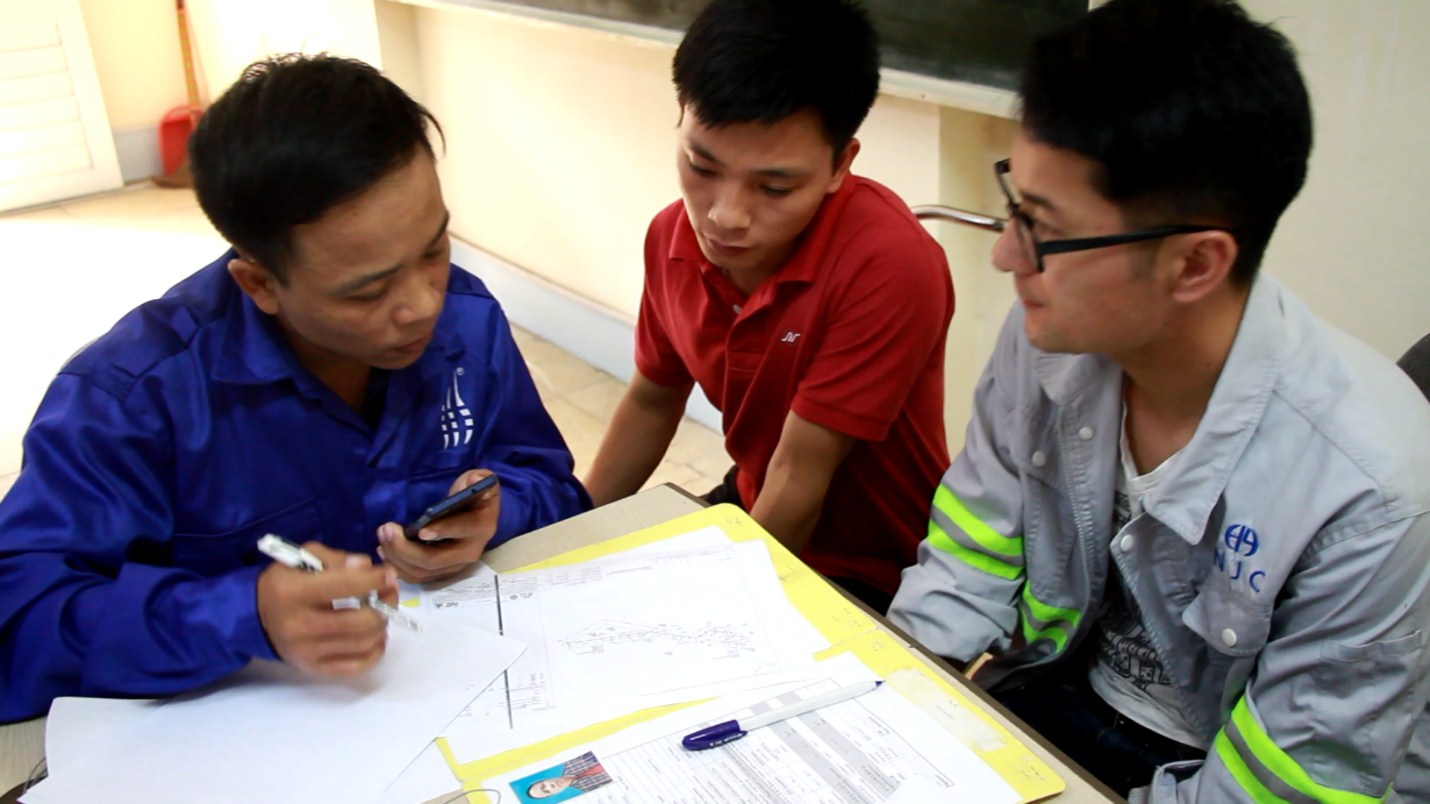 Next, candidates will be tested in groups. 1 group consists of 6 people in 20 minutes. The test consists of cutting, grinding, attaching and fixing the pipe parts together.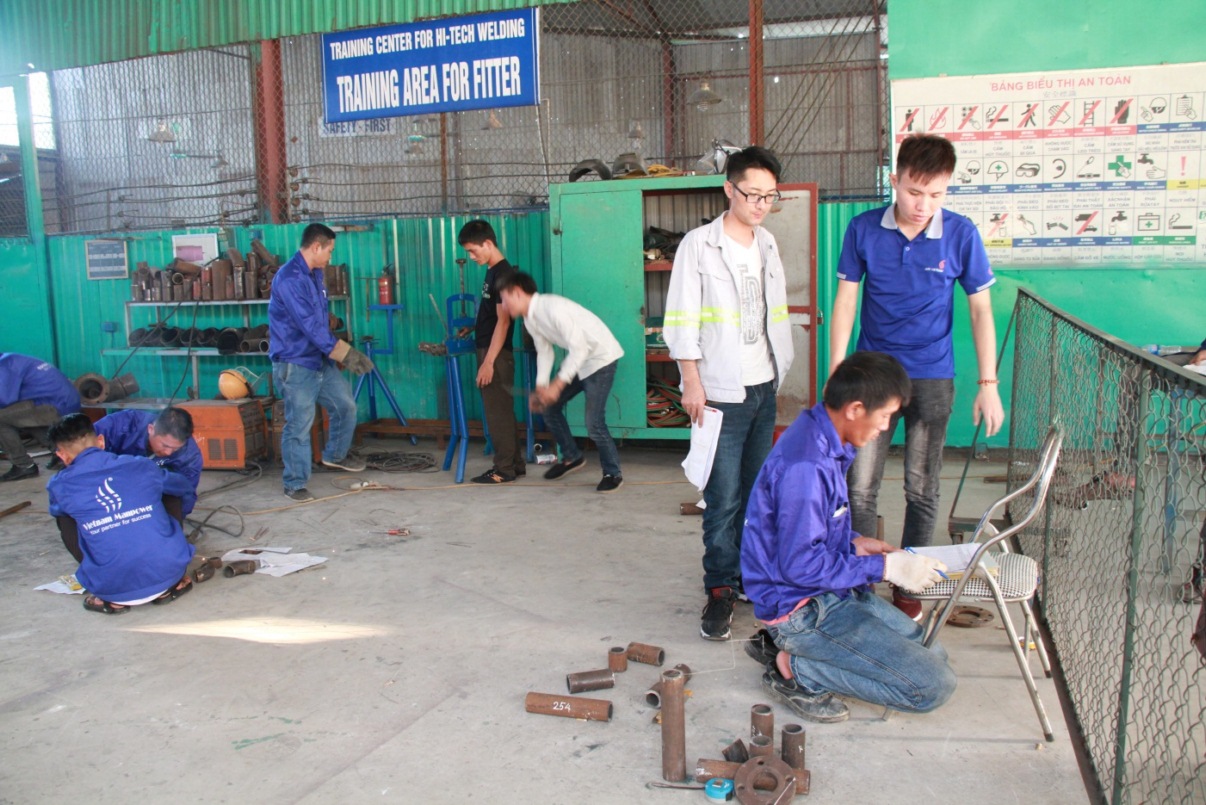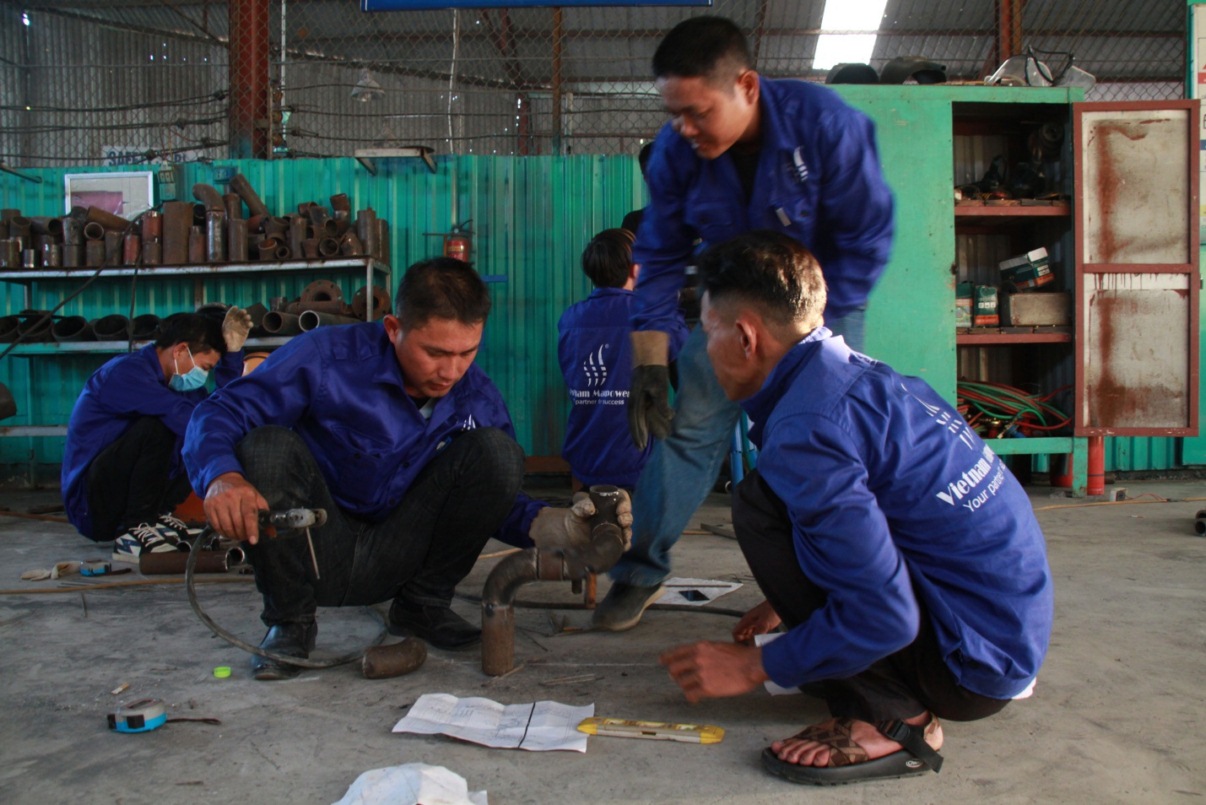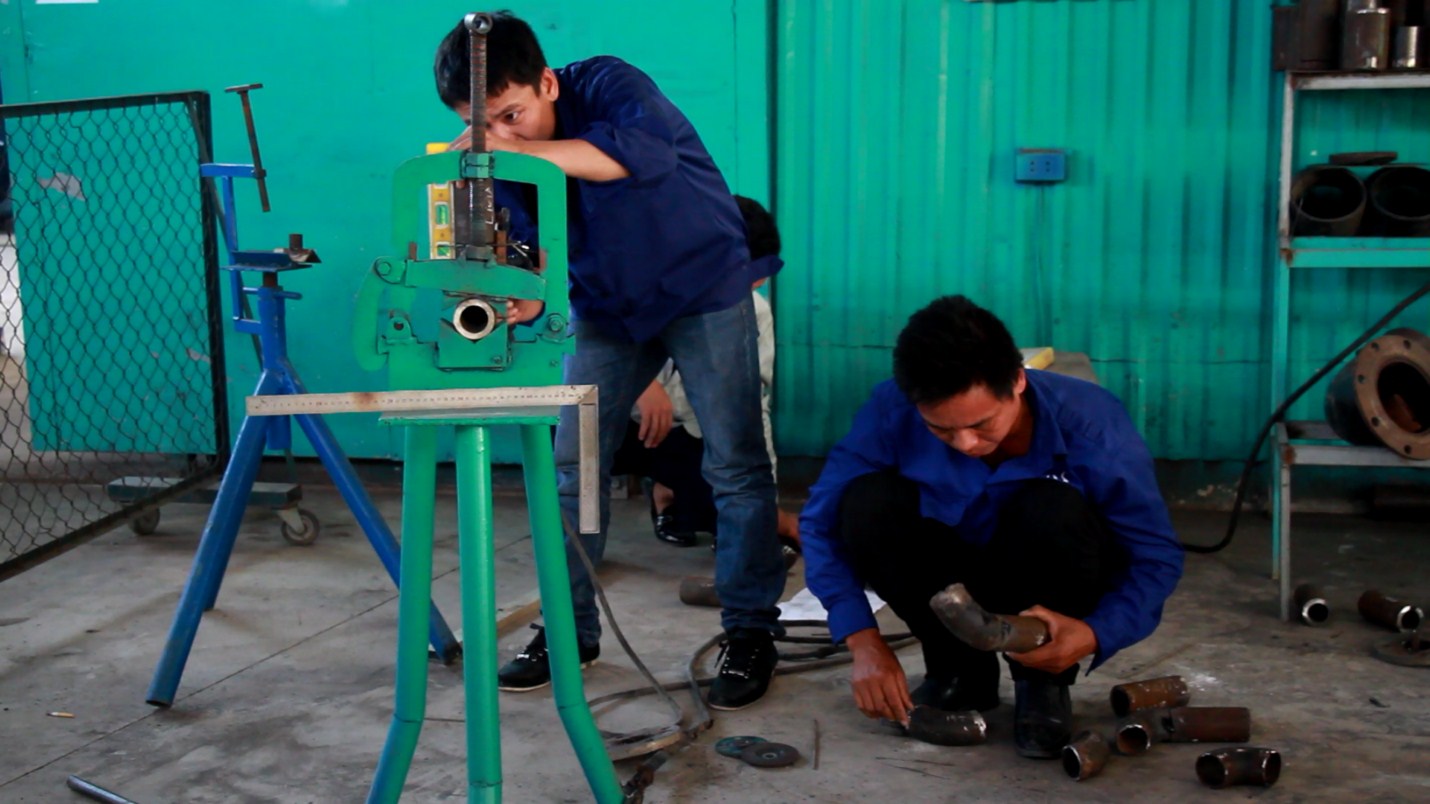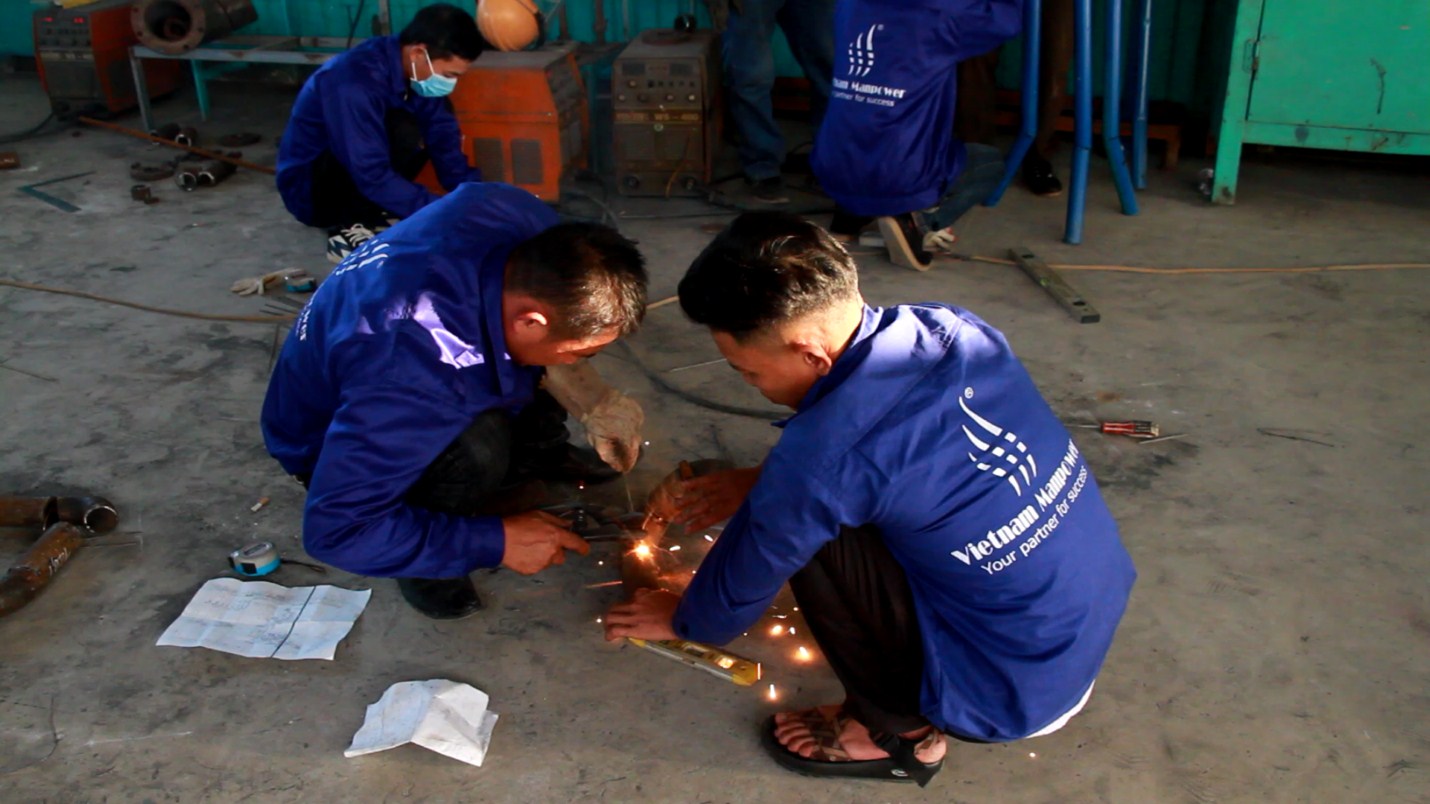 The tests are rigorously assessed and evaluated according to the standards and quality of the technical drawing. Employers based on criteria for scoring and selecting the best candidates.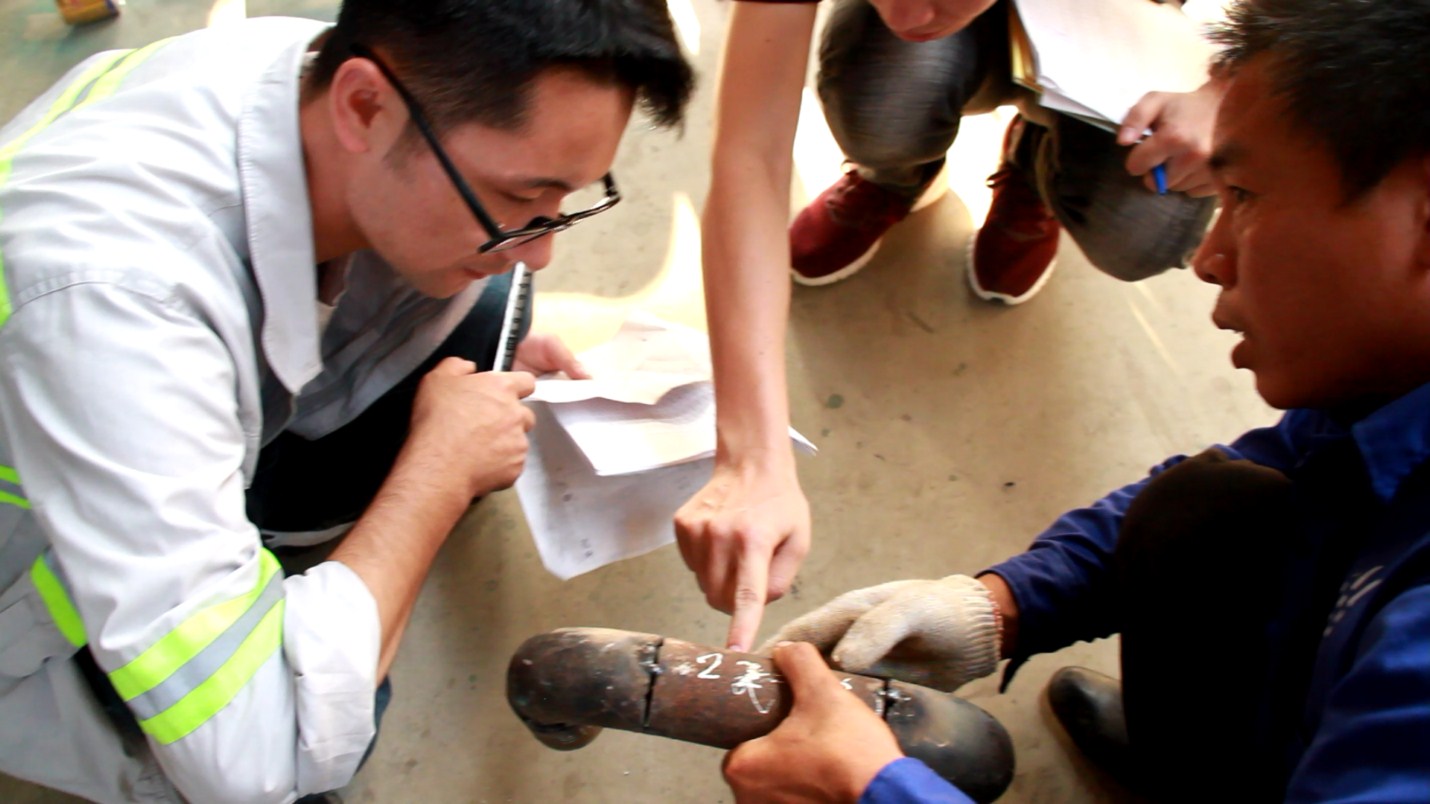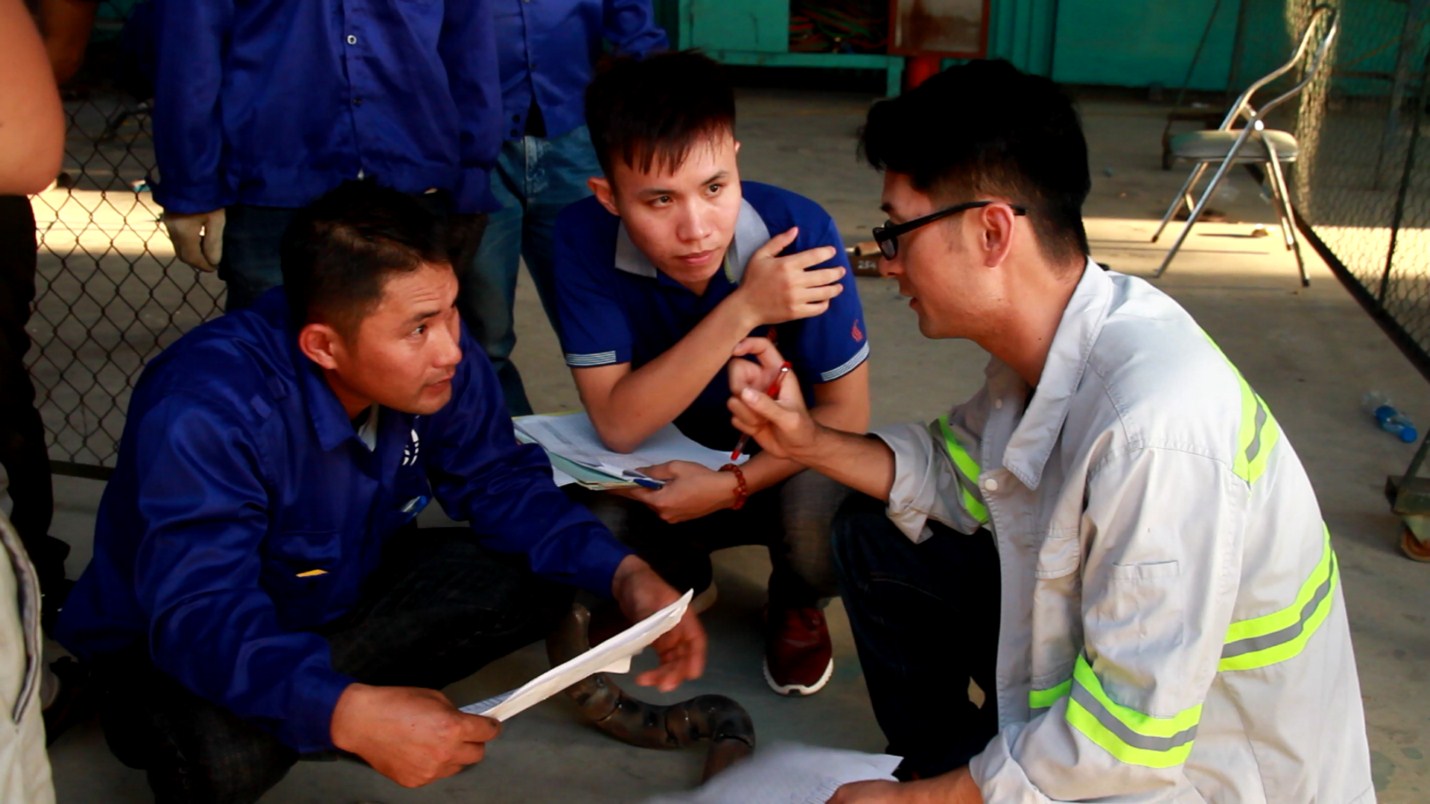 The recruitment of more than 80 employees was a successful collaboration between Nam Kinh and Vietnam Manpower. Within just one day of the recruitment test, the result brought Oman market a large number of skilled workers, good working attitude and high productivity.
Both parties are looking forward to having more opportunity of manpower supplying cooperation in the future. Vietnam Manpower commits to finding the right people with the right skills for the right jobs. Our achievement today is the result of our nonstop effort to give the best that we have, the best worker quality and the best price.
For more information, please contact:
Ms. Lana Phung
Hotline: (+84) 949 594 116
Email: lana@vnmanpower.com