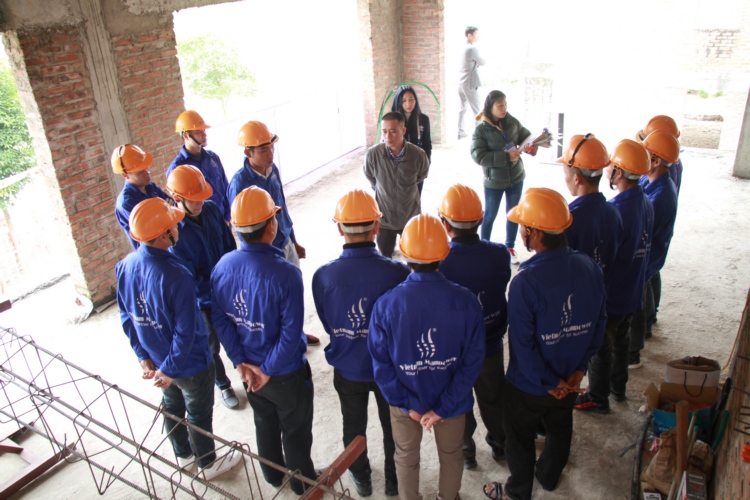 S.C.S.A Co., Ltd is one of the first Romanian firms that organized itself as a commercial firm with private capital in the construction field. The Company headquarters and the production base are situated on Cireasove street, to the North-East of the industrial area.
S.C.S.A has main fields of activity as the following:
Execution of construction works
Execution of technical-town and household works
Heavy equipment construction works and different means of transportation
Producing and mounting aluminum confections
Forestry exploitation, wood cutting at the company site, execution of wooden confections

Having the cooperation of S.C.S.A Co., Ltd and the support form staffs of Vietnam Manpower, the recruitment campaign has been implemented successfully with the result of recruiting over 50 workers: shuttering Carpenters, Steel Fixers, Locksmiths, Masons, Tillers, Painters, Welders, Plumbers.
Below are some images from that recruitment campaign: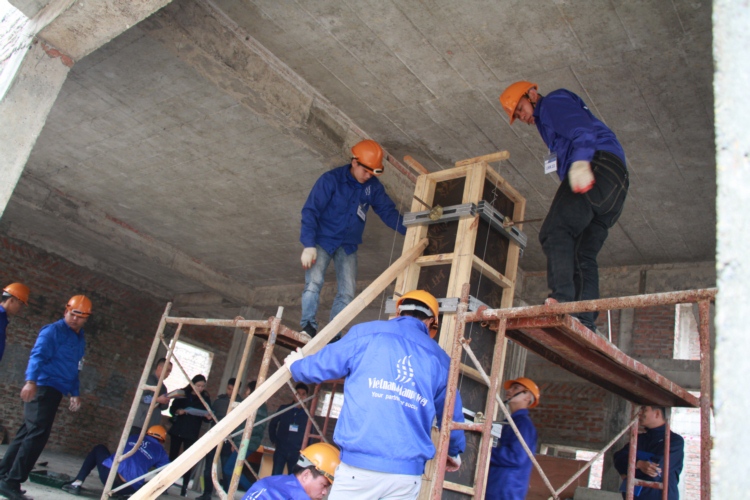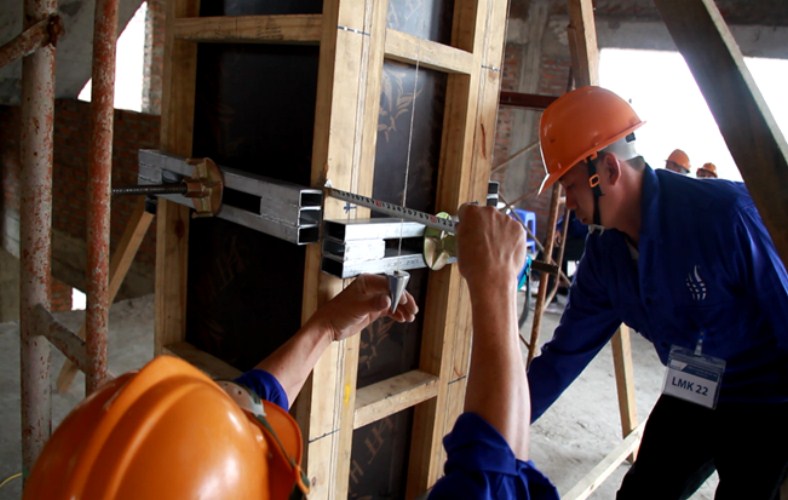 Candidates were focusing shuttering carpenter on the test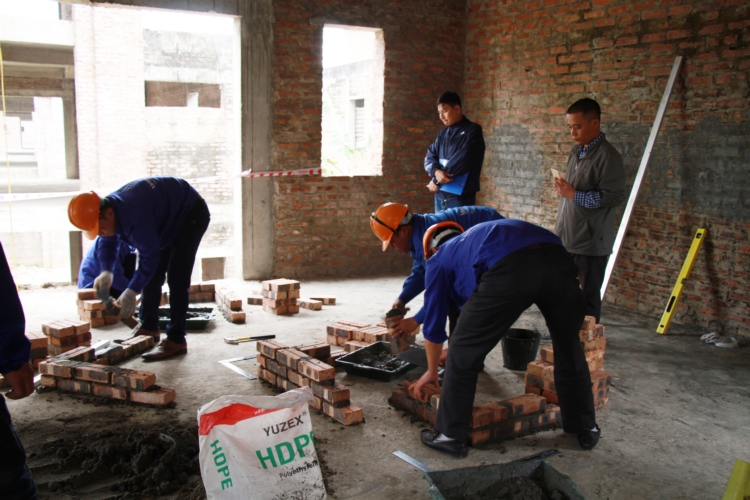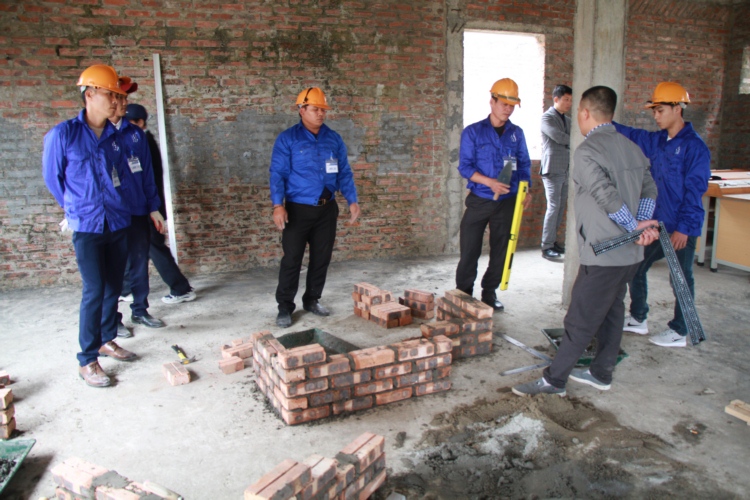 Mason trade test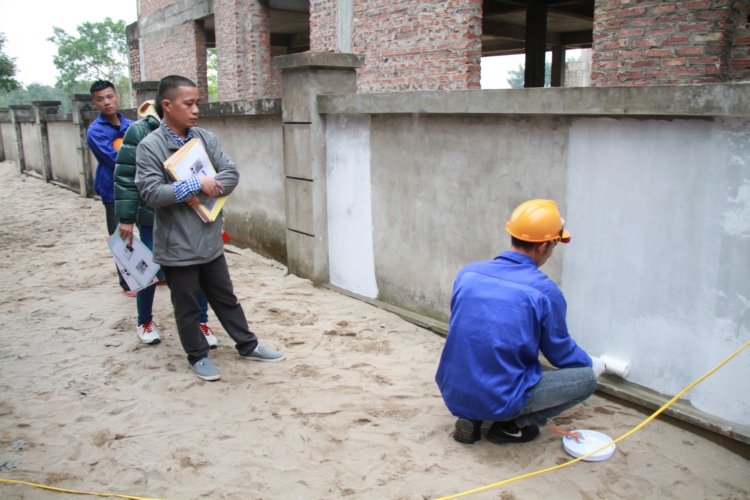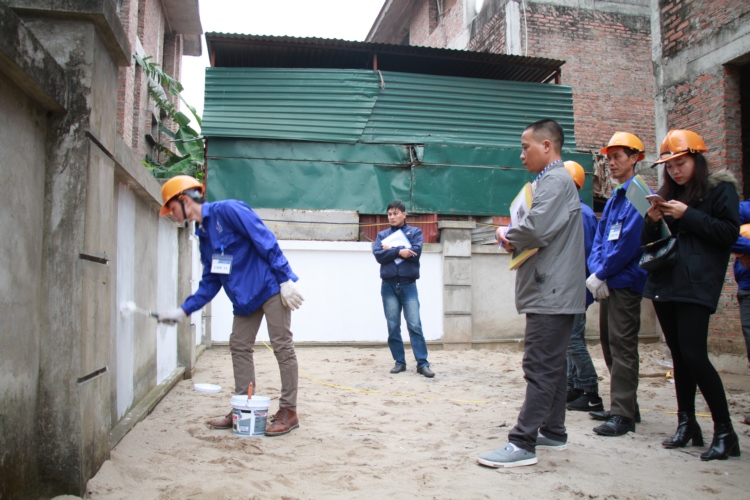 The candidates focused one hundred percent to perform the test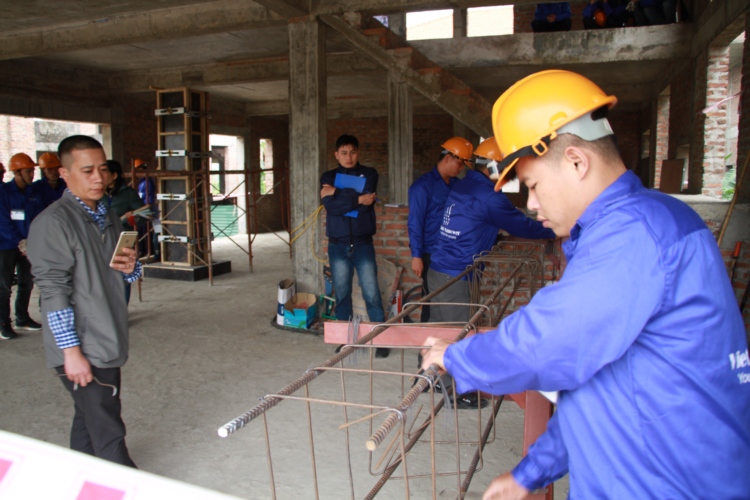 Steel fixer testing
After receiving the results of the recruitment campaign, the representative of the S.C.S.A Co., Ltd group was very satisfied with the quality of Vietnam candidates and also the service provided by Vietnam Manpower. Both companies hope to have the opportunity to cooperate in near future.
For more information, please contact:
Ms. Lana Phung
Hotline: (+84) 949 594 116
Email: lana@vnmanpower.com