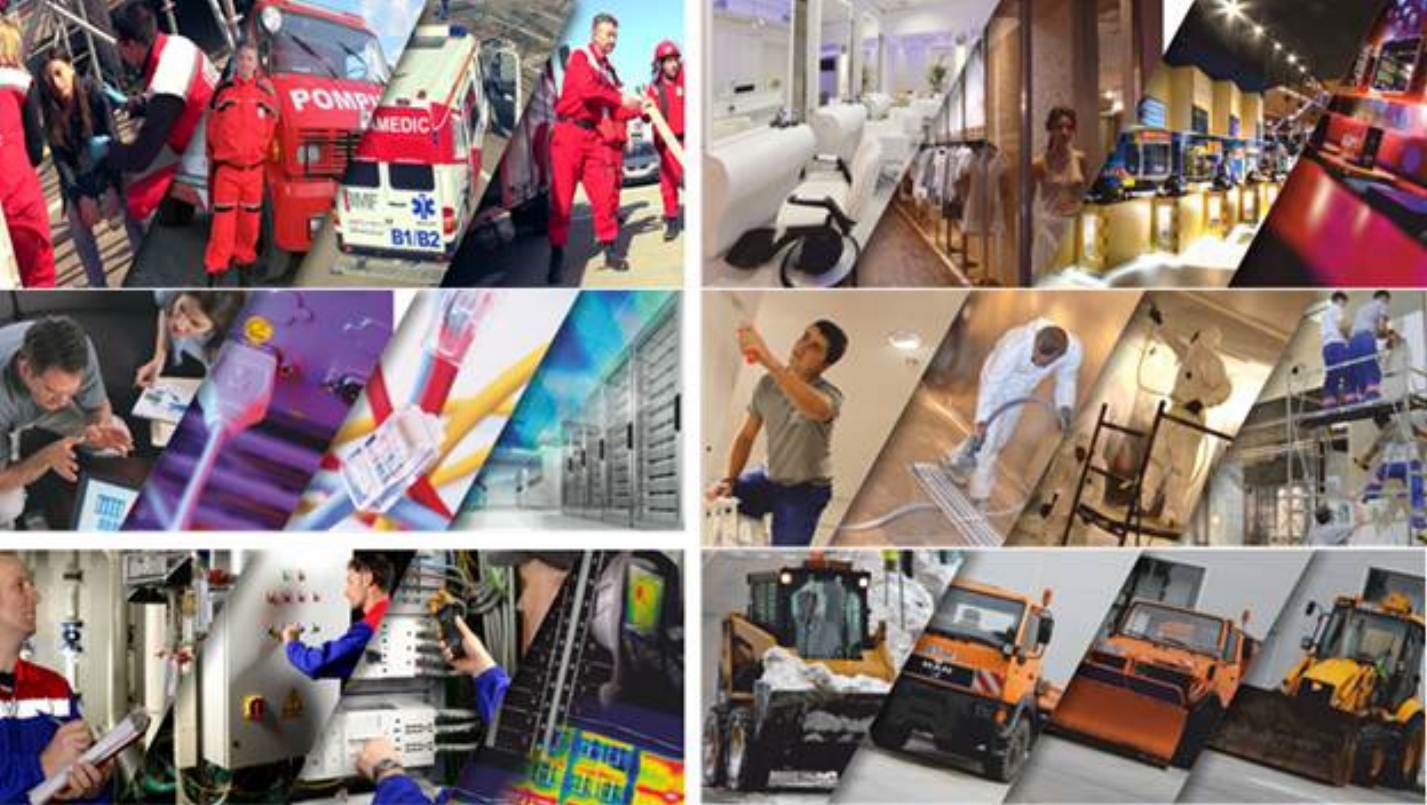 On 20th November, BF representatives have come to Viet Nam to directly conduct a skill test and recruit Vietnamese employees.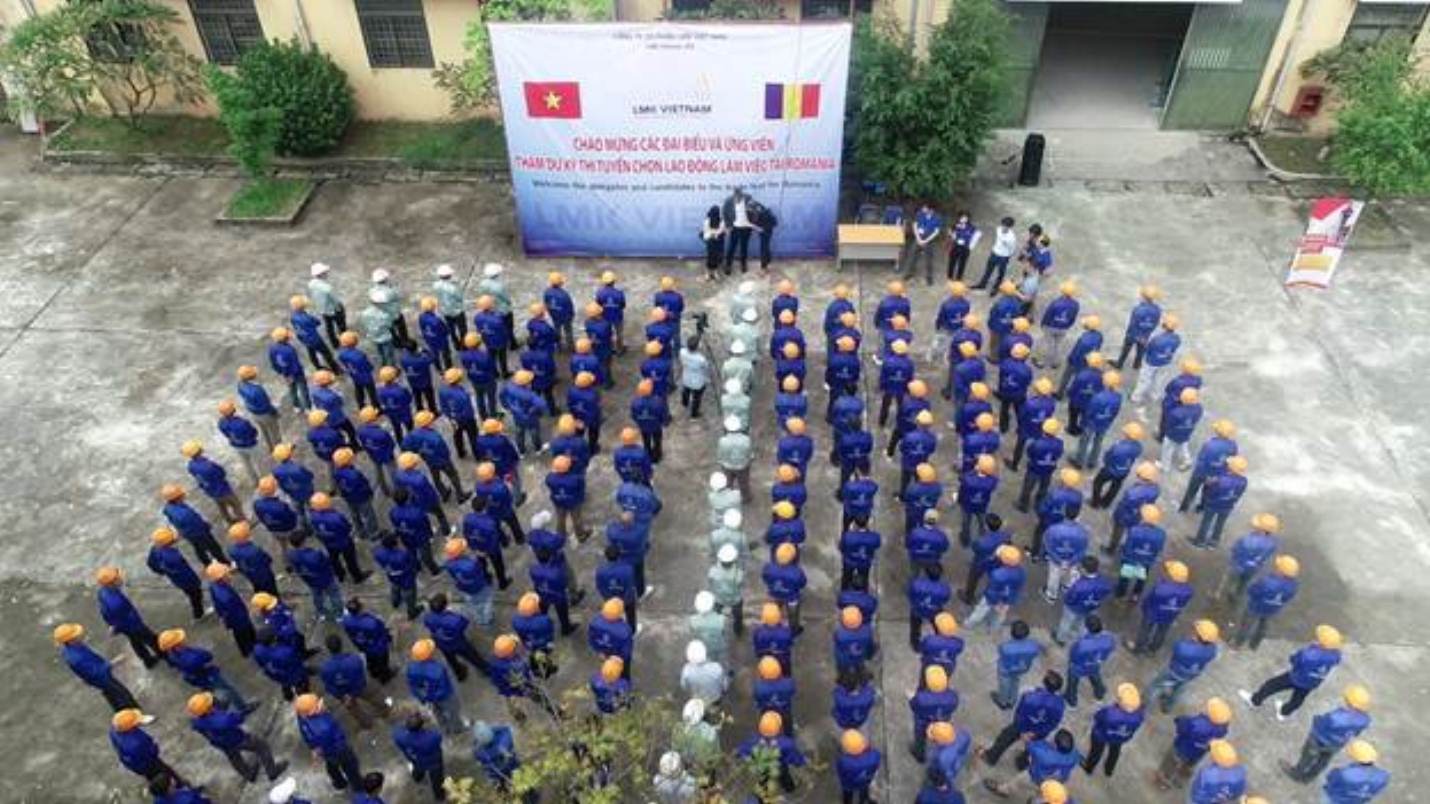 Because BF business scope is very large, including: Installations, Maintenance, Construction, Cleaning, Security, Furniture, Installations, Maintenance, Construction, Cleaning, Security, Furniture, Project management, Snow plow, Landscape, the positions that BF is seeking for are also very large, in this recruitment campaign, those positions are mainly in construction field:
Foreman
HVAC Technician
3G Mig - Mag Welder
Locksmith
Spray Painter, Painter
Electrician
Plumber

Shuttering Carpenter
Furniture Carpenter
Steel Fixer
Gypsum worker
Tiller
Cook
General Worker
BF representatives gave a short introduction about their company, their working and accommodation conditions and answer question that the candidates may have.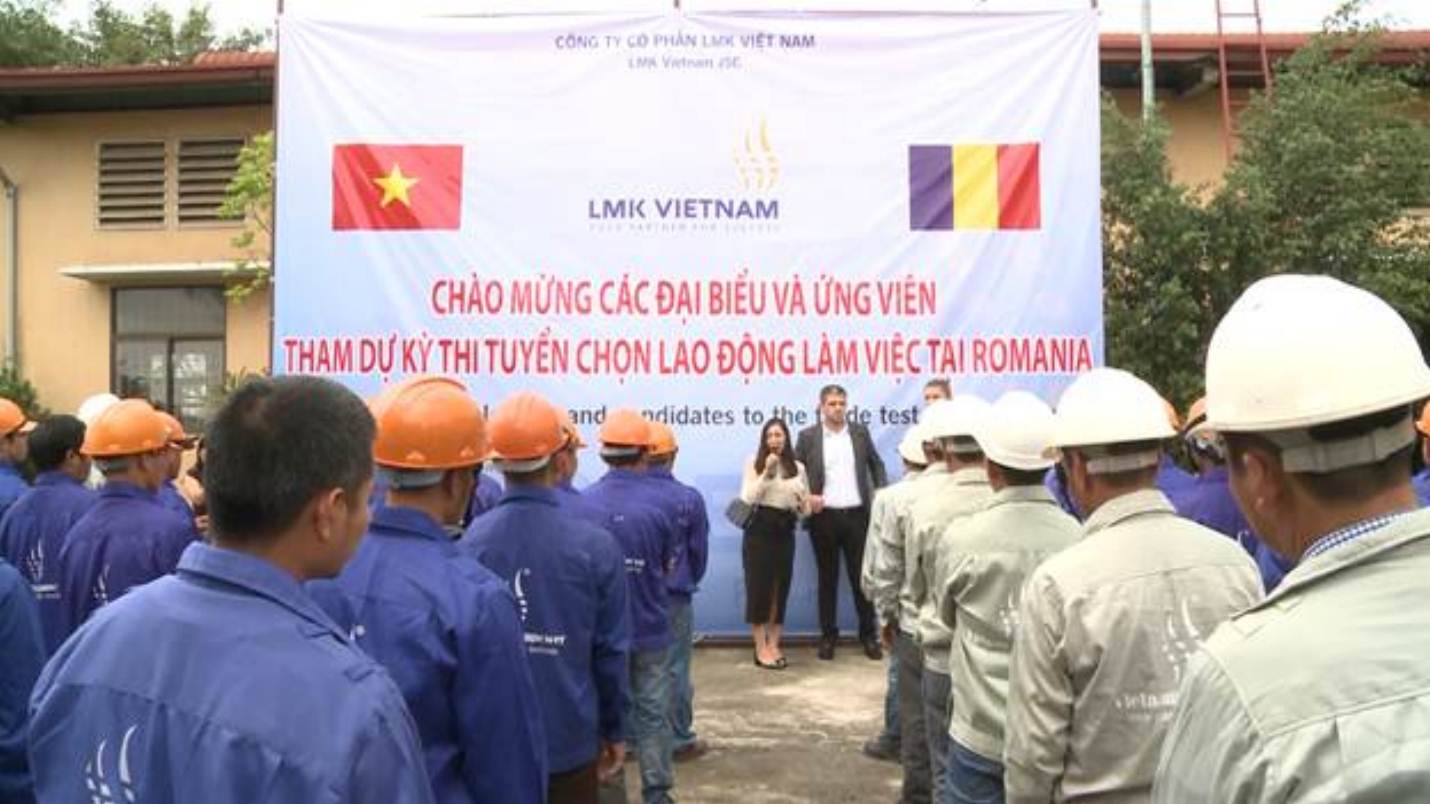 The first part of the recruitment campaign is for electricians and plumbers. A group of 7 electricians and of 5 plumbers did the test at the same time for 20 minutes. Each group was controlled and lead by 1 foreman. The employers can test the workers quality and the foreman management ability at the same time.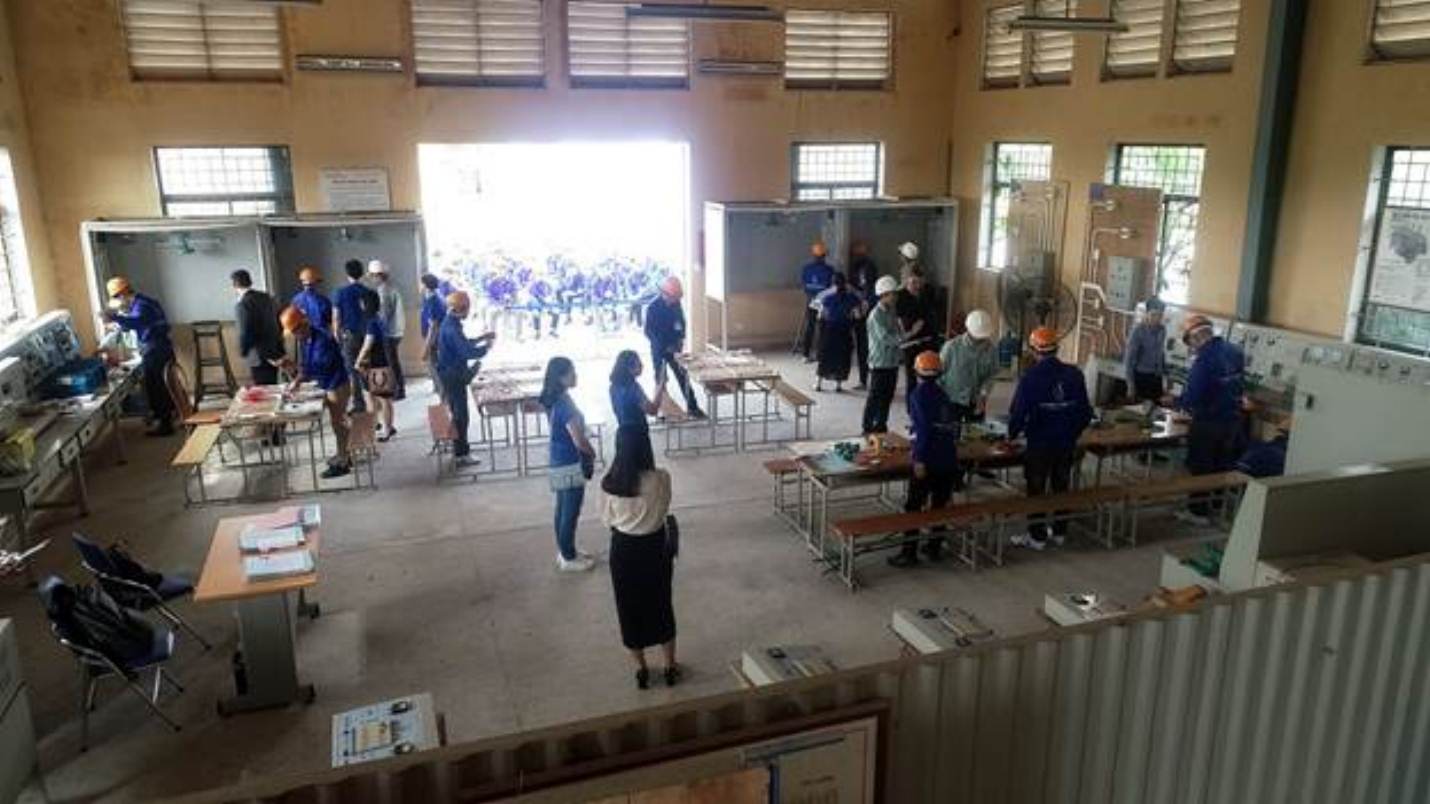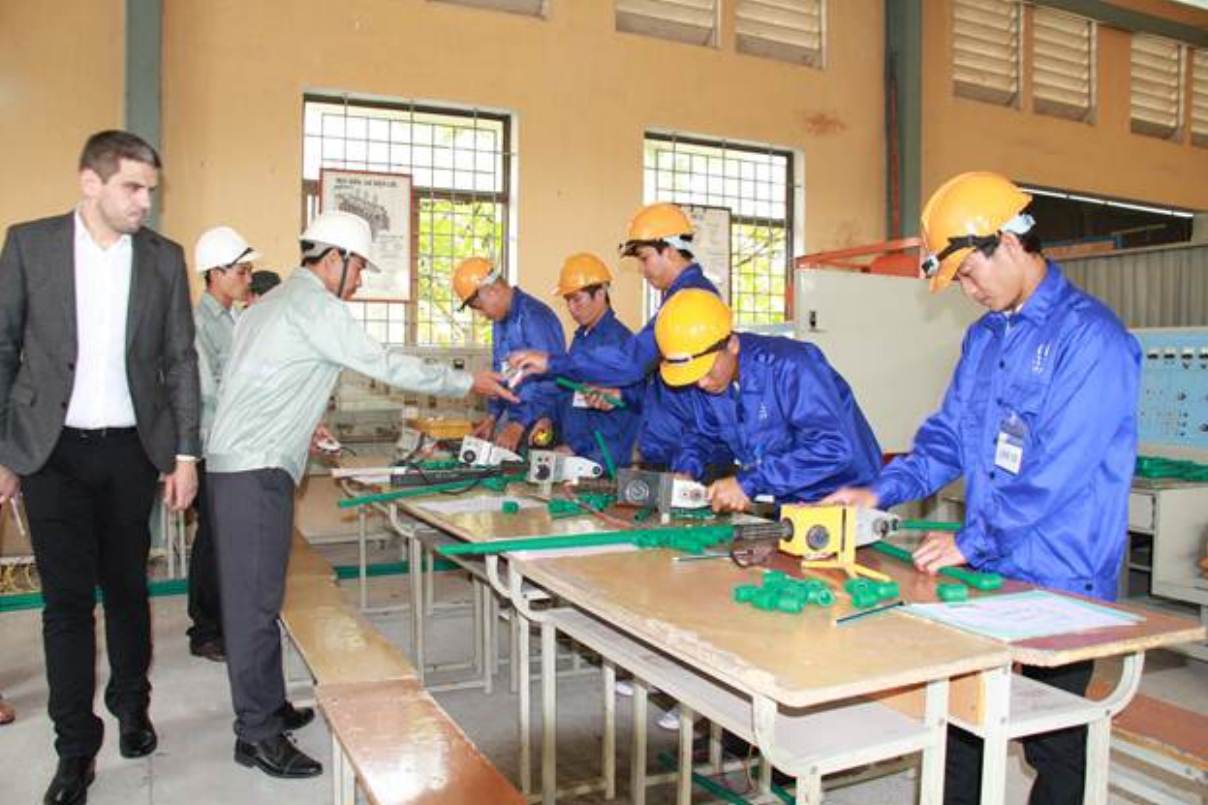 Electrician test involve creating a system of closed electrical system consisting of a fan, a light bulb, a speedometer, etc. The candidates have the task of installing the above equipment to operate safely and with high durability.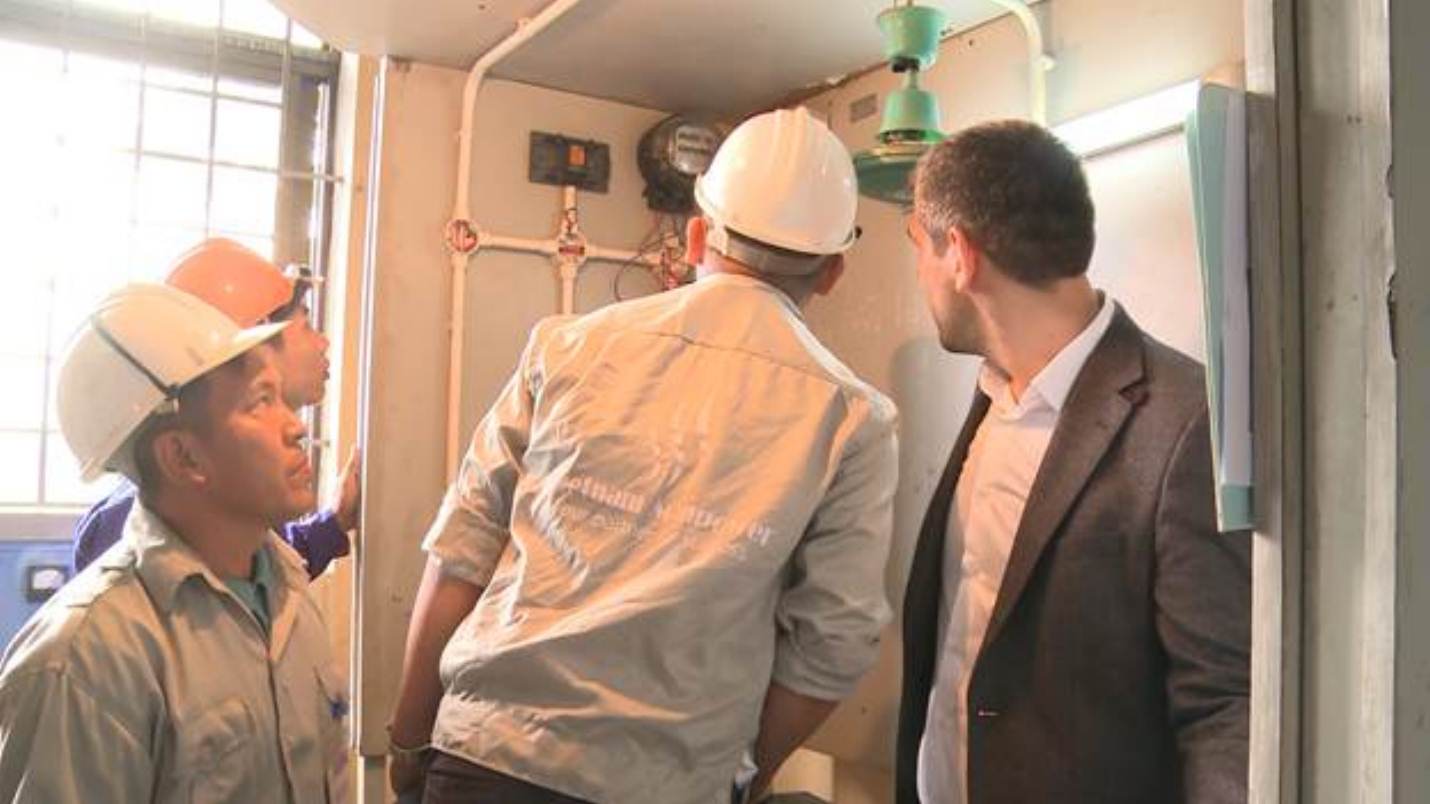 The second part is tiller test and Gypsum worker test. The test was highly competitive, each candidate must work at their finest performance to be selected:
The tillers test included mixing concrete, putting tiles on the wall and measuring the accuracy of the tiled wall. The employers evaluated the final result within 30 minutes after this test completed.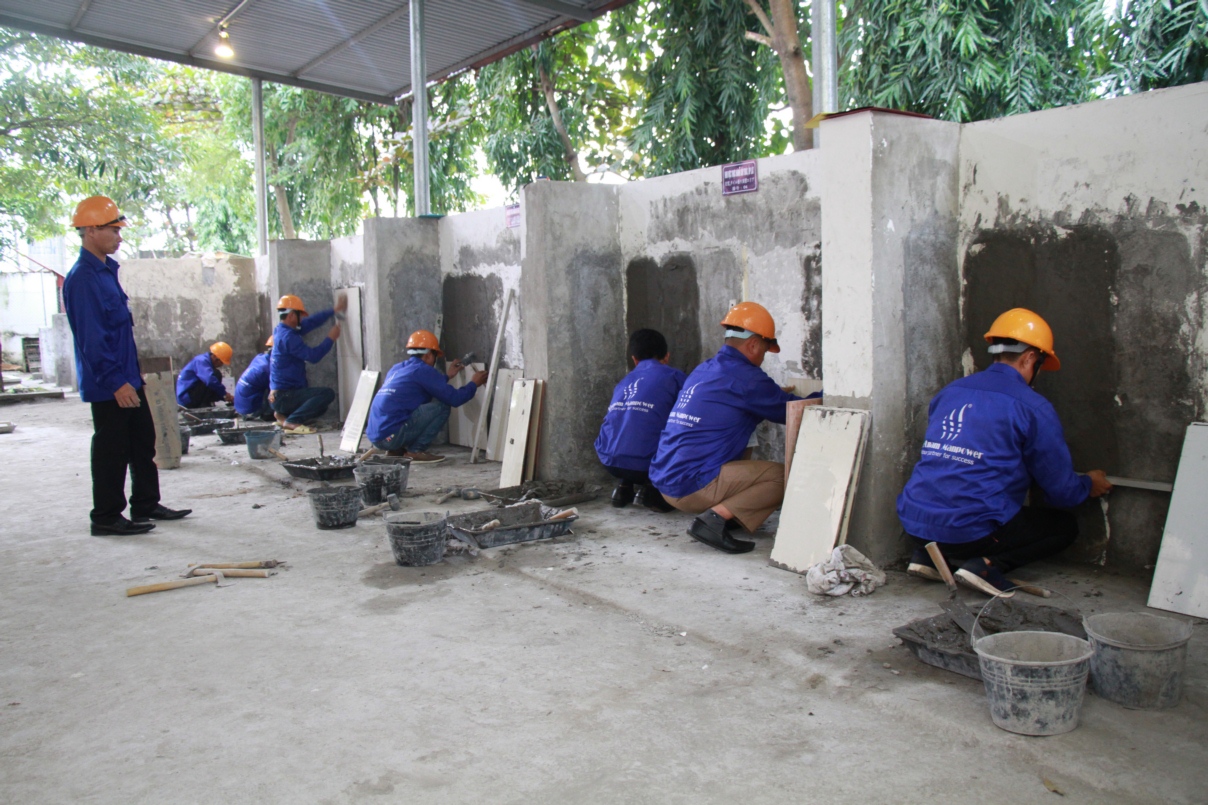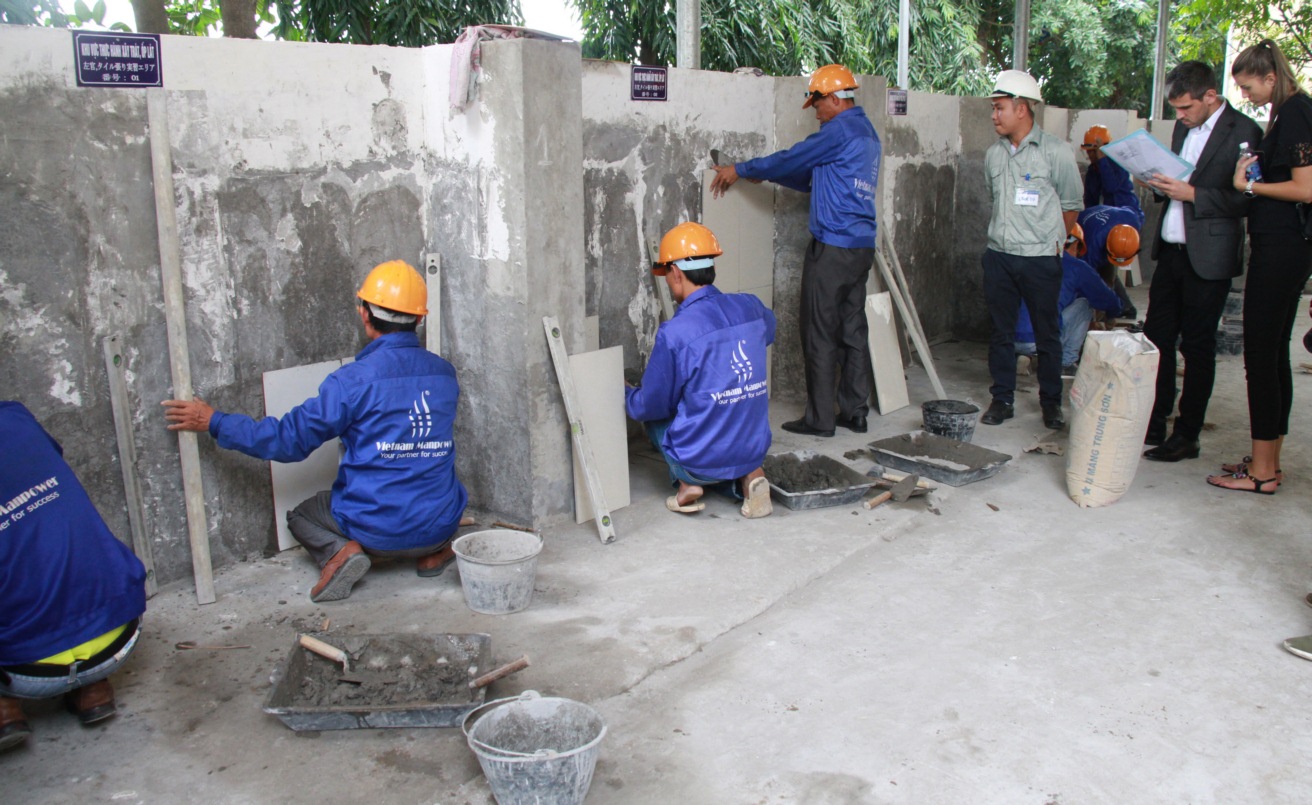 The Gypsum worker done his test in a very meticulous way, the results of the test after 20 minutes make the employer very satisfied.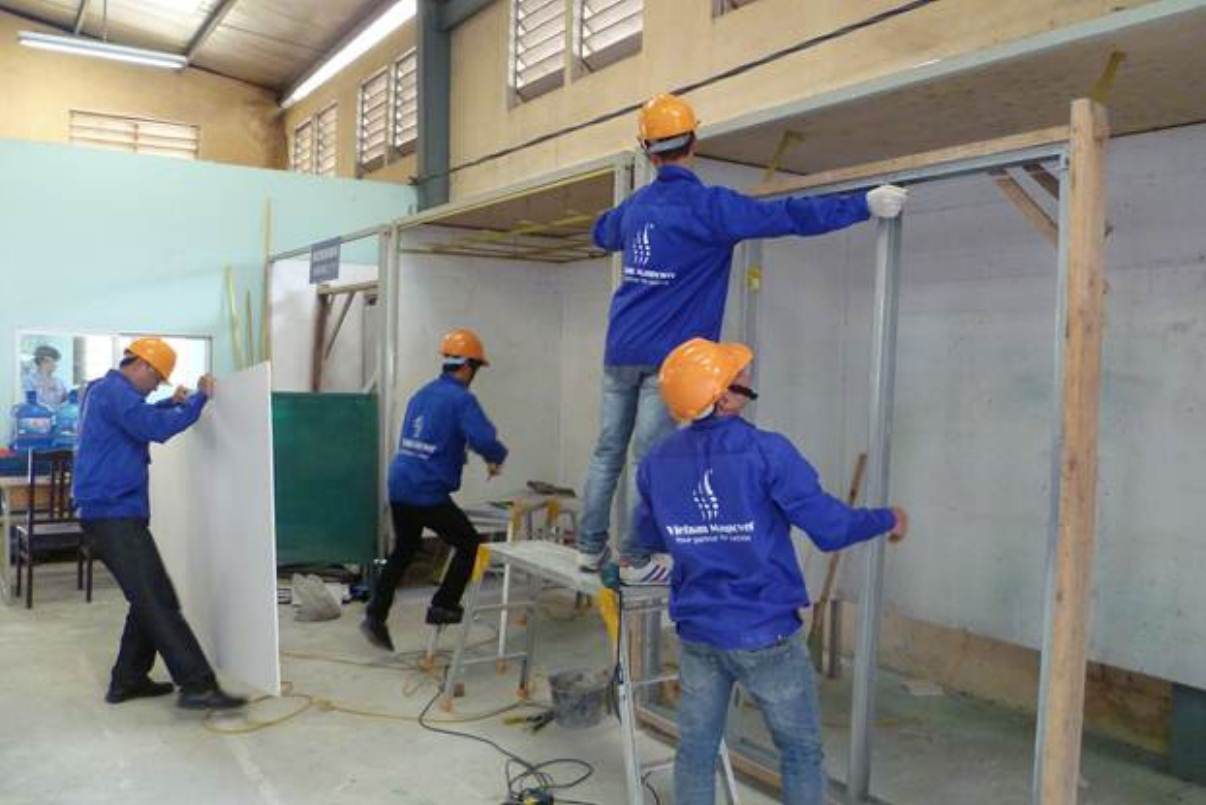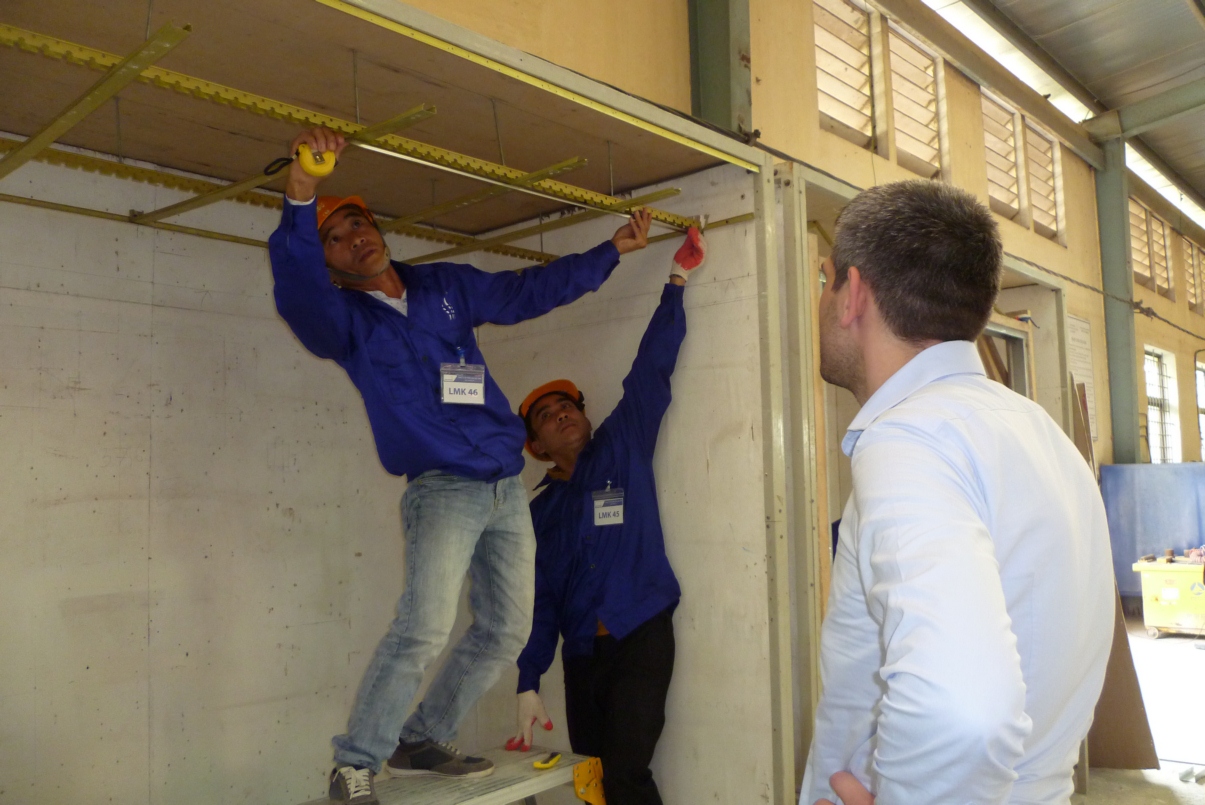 The third part is shuttering carpenter and furniture carpenter. Candidates for this position are qualified enough and know well how to use and manage the machine in their job. Besides, they also proved that they have a really good team work skill and attitude. Together they can create high quality products: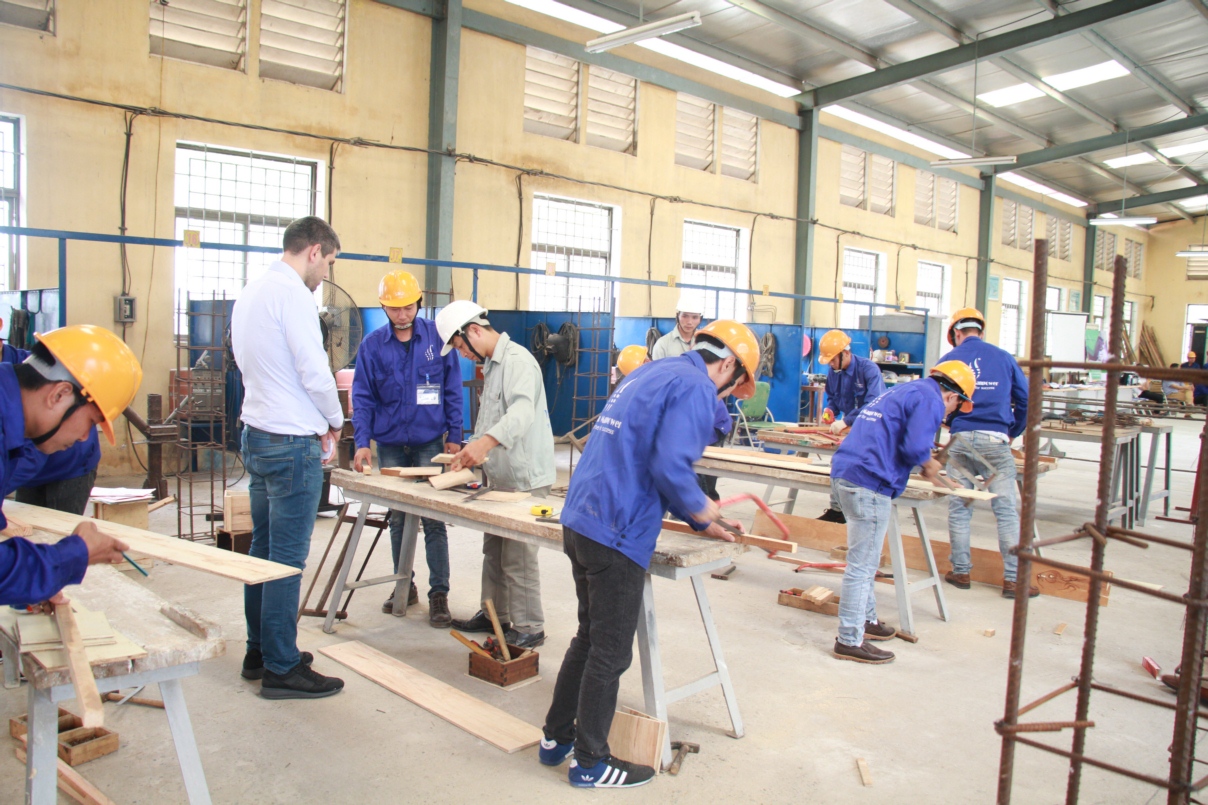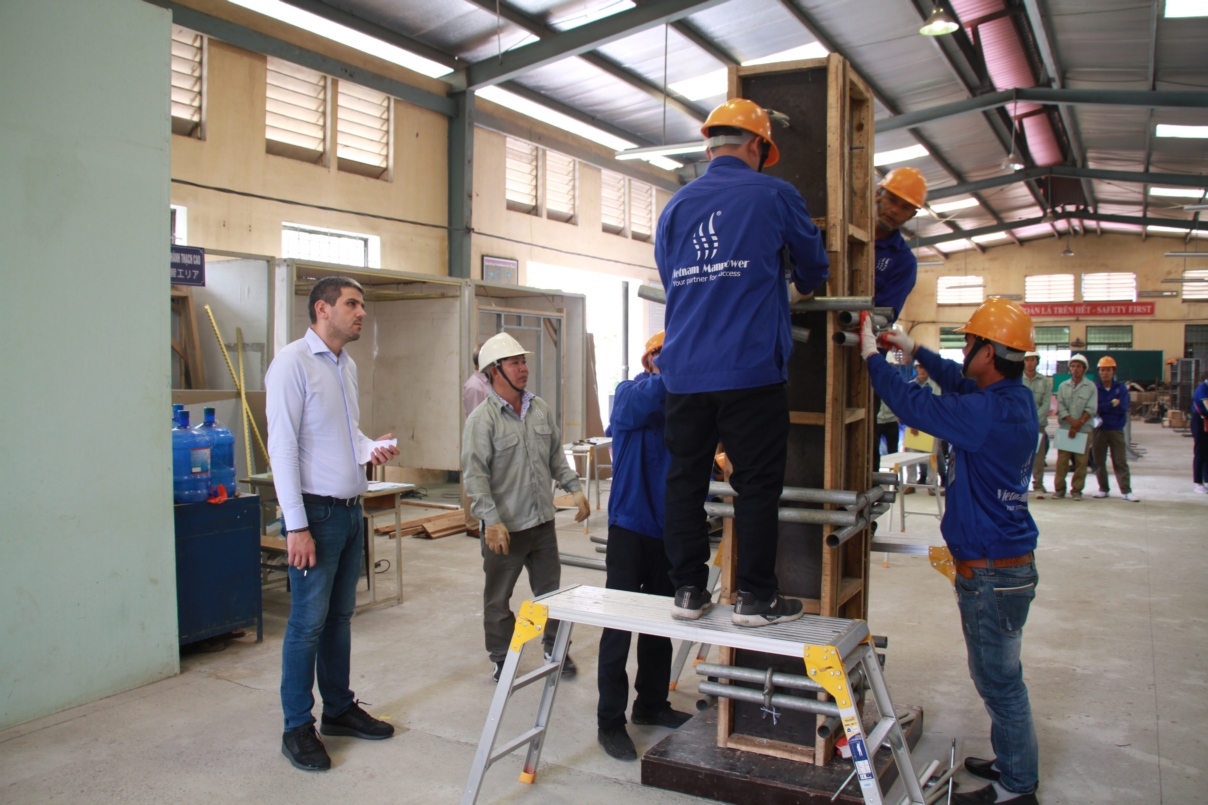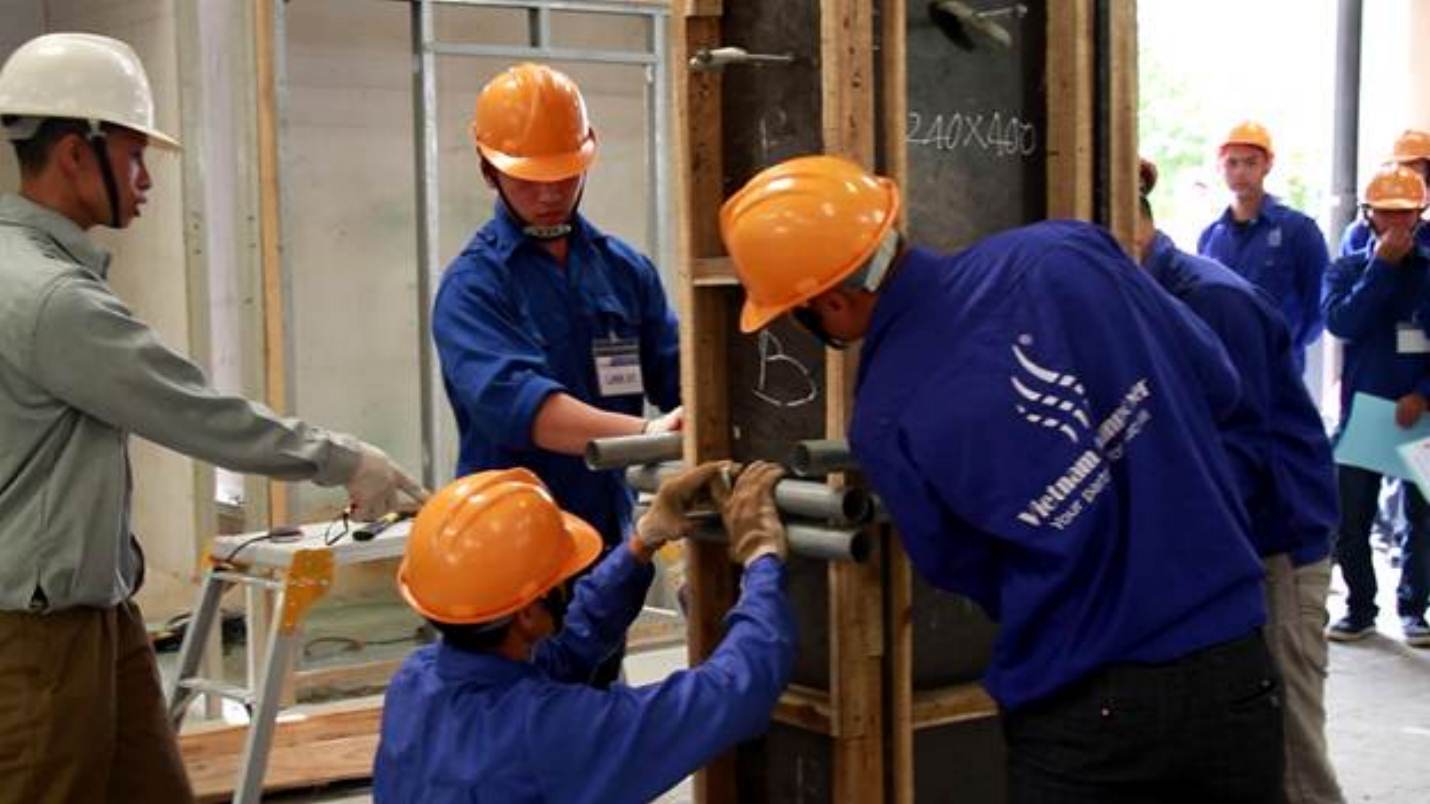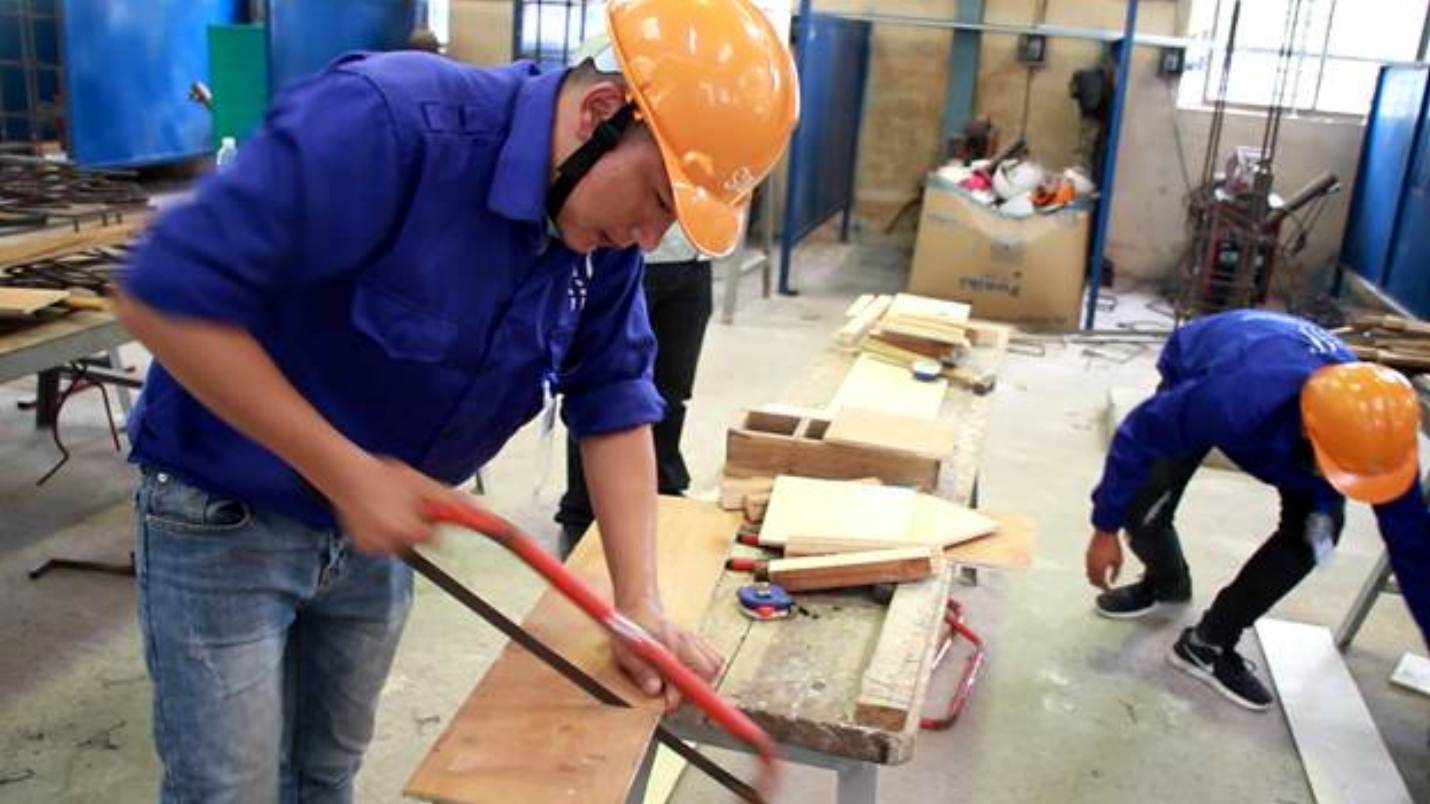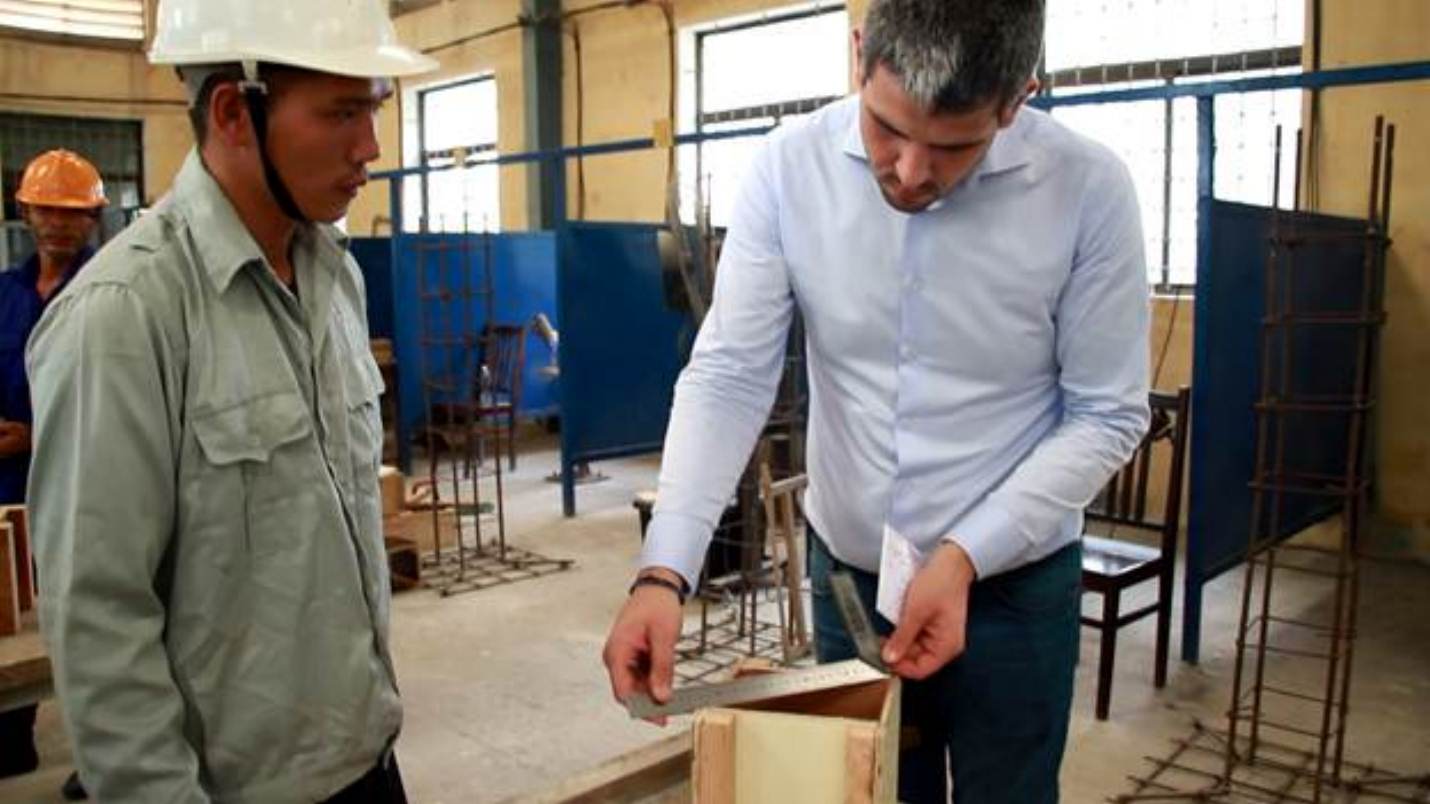 The fourth part is 3G mig - mag welder and locksmith. In this section, the test for two positions was conducted at the same time. Employees will first perform tasks such as cutting, drilling, grinding pieces of metal and then they will weld them according to the technical requirements of the test.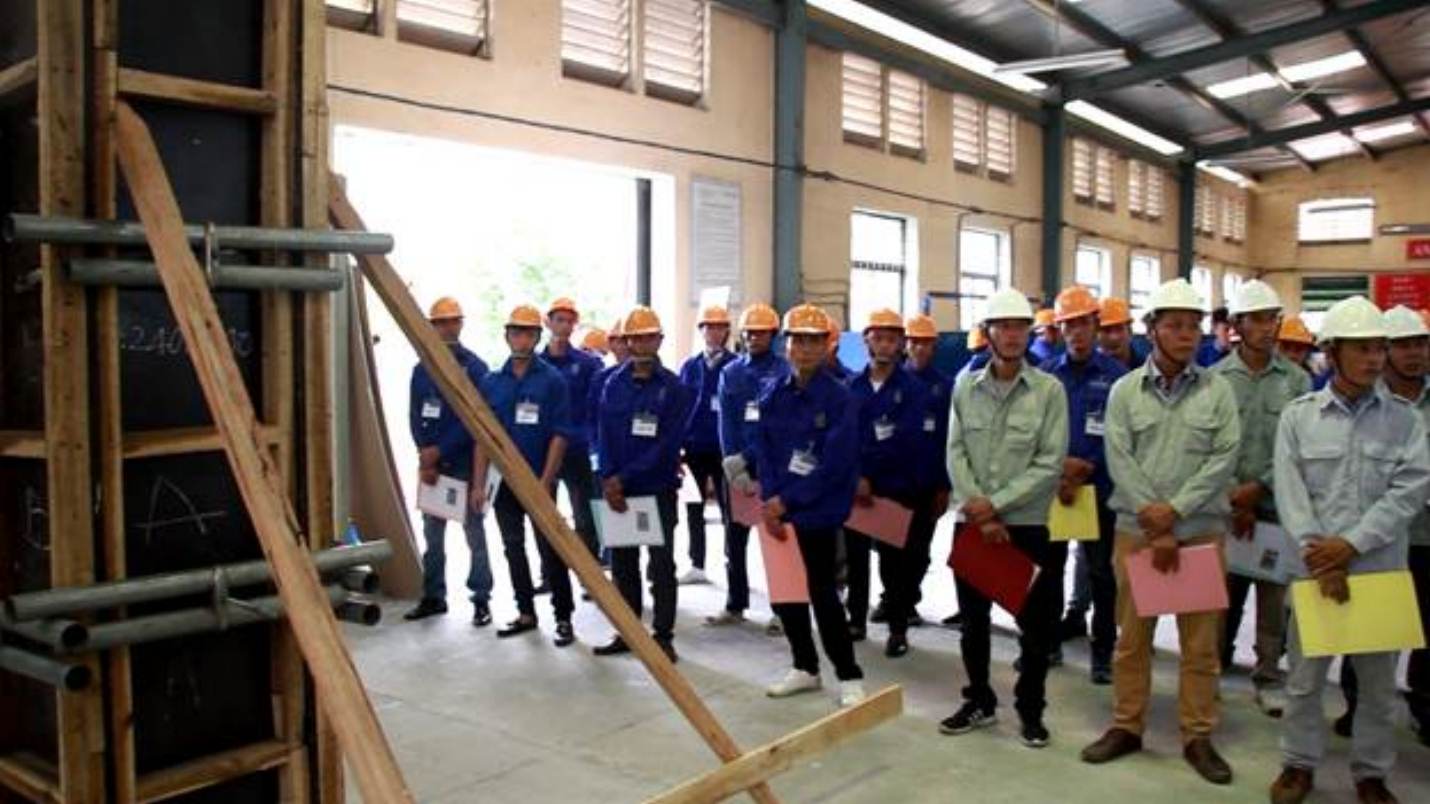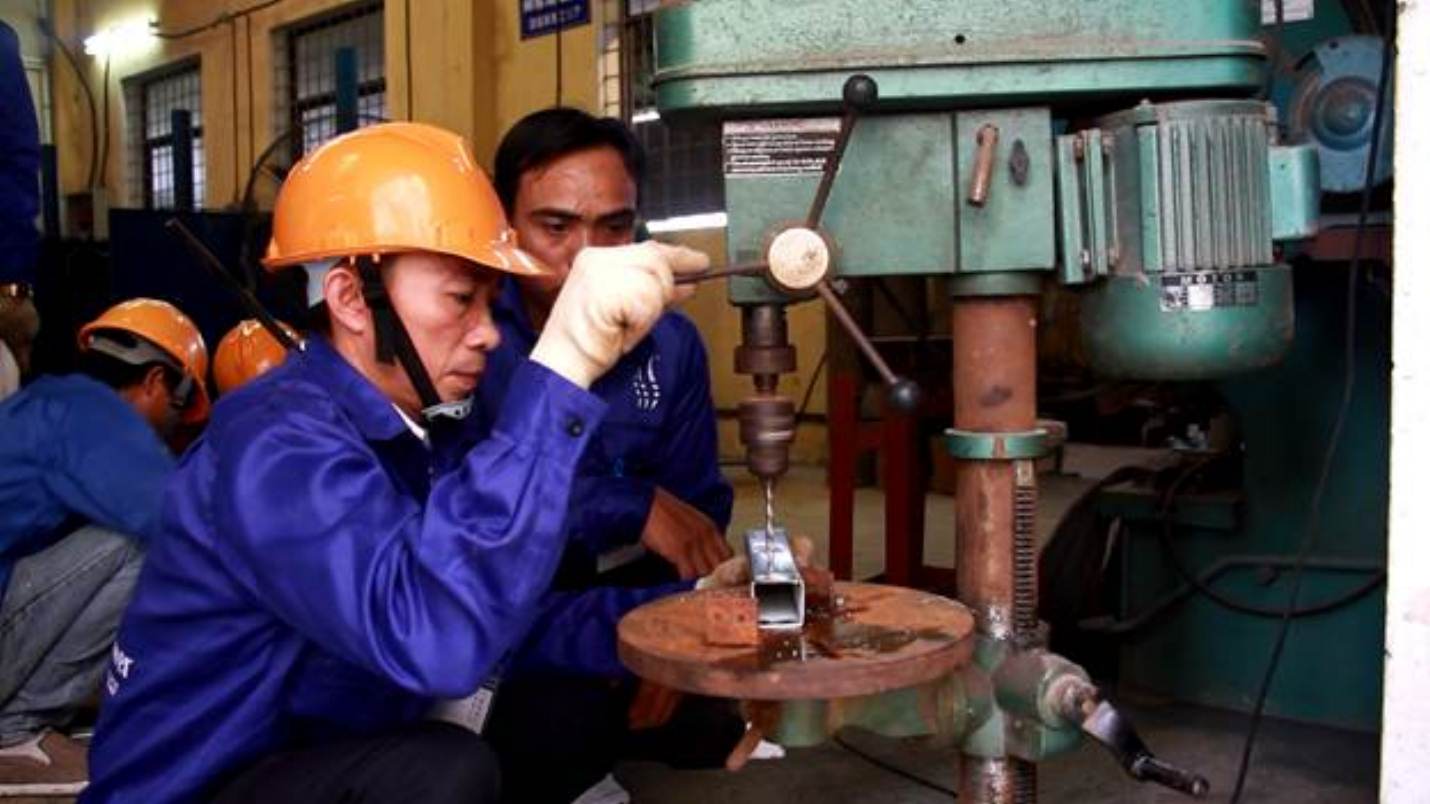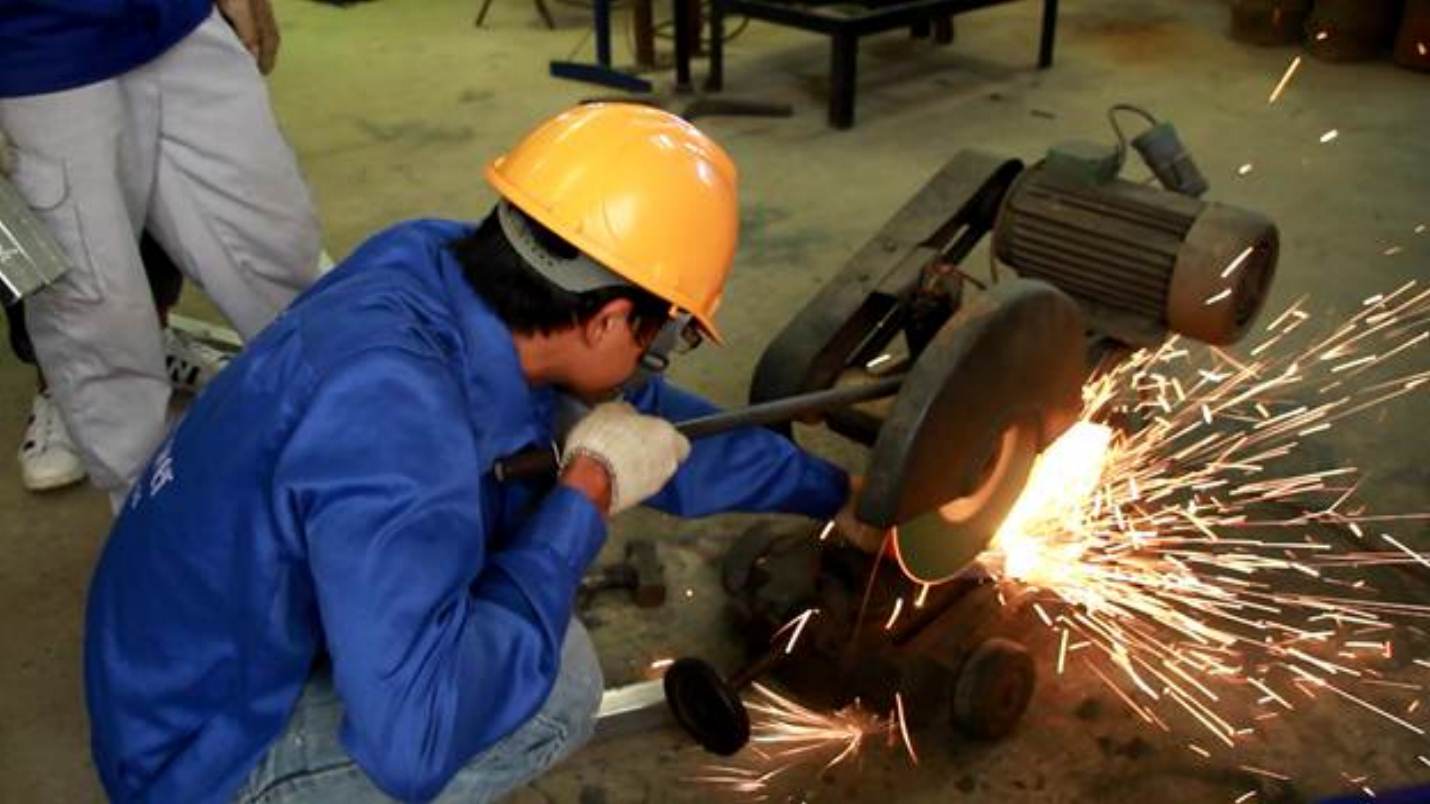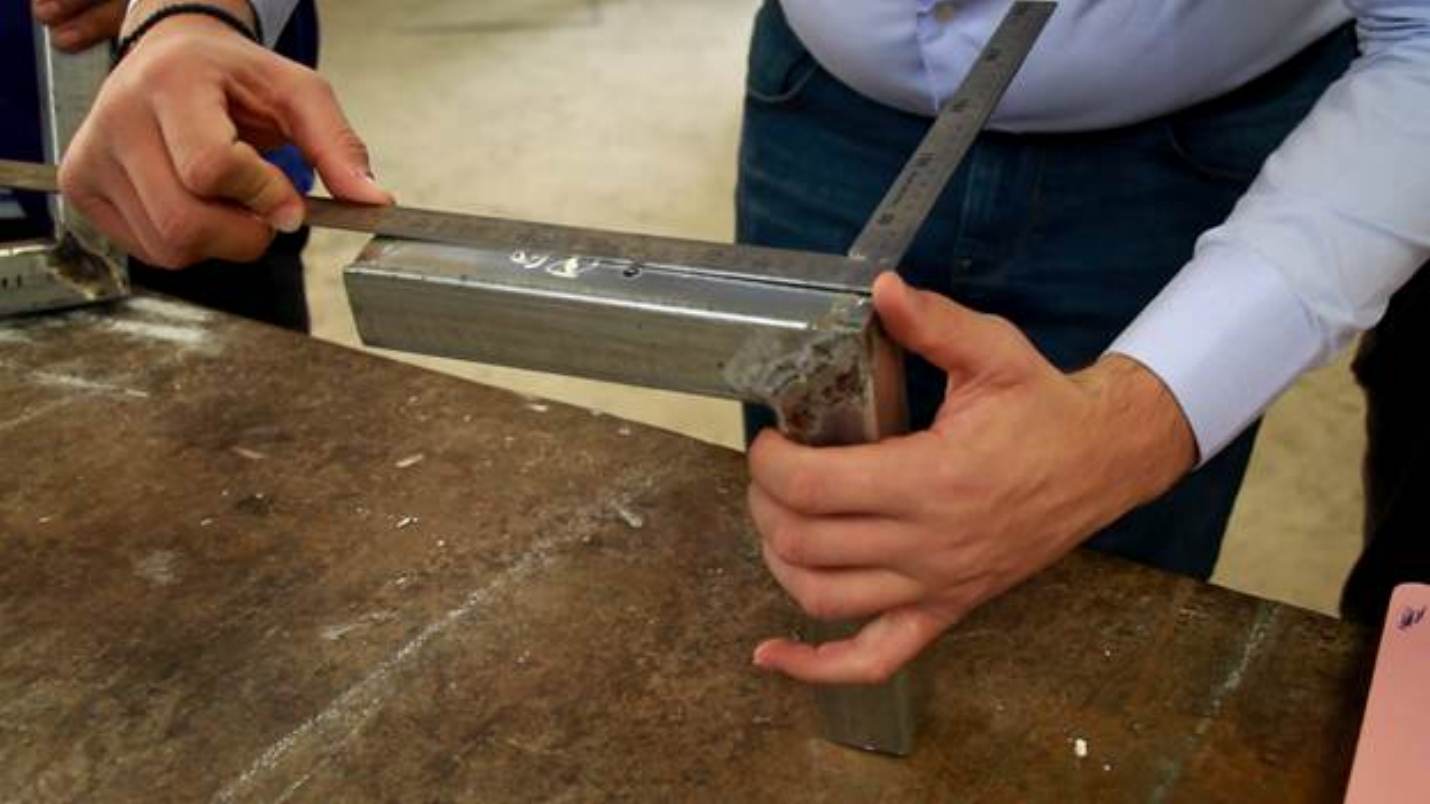 The fifth part is steel fixer. The steel fixers performed their test by straightening to iron sticks, bending them in square frames and fastening them. All stages are done correctly, in a very fast and secure manner and yet ensuring the examination time is within 20 minutes limitation: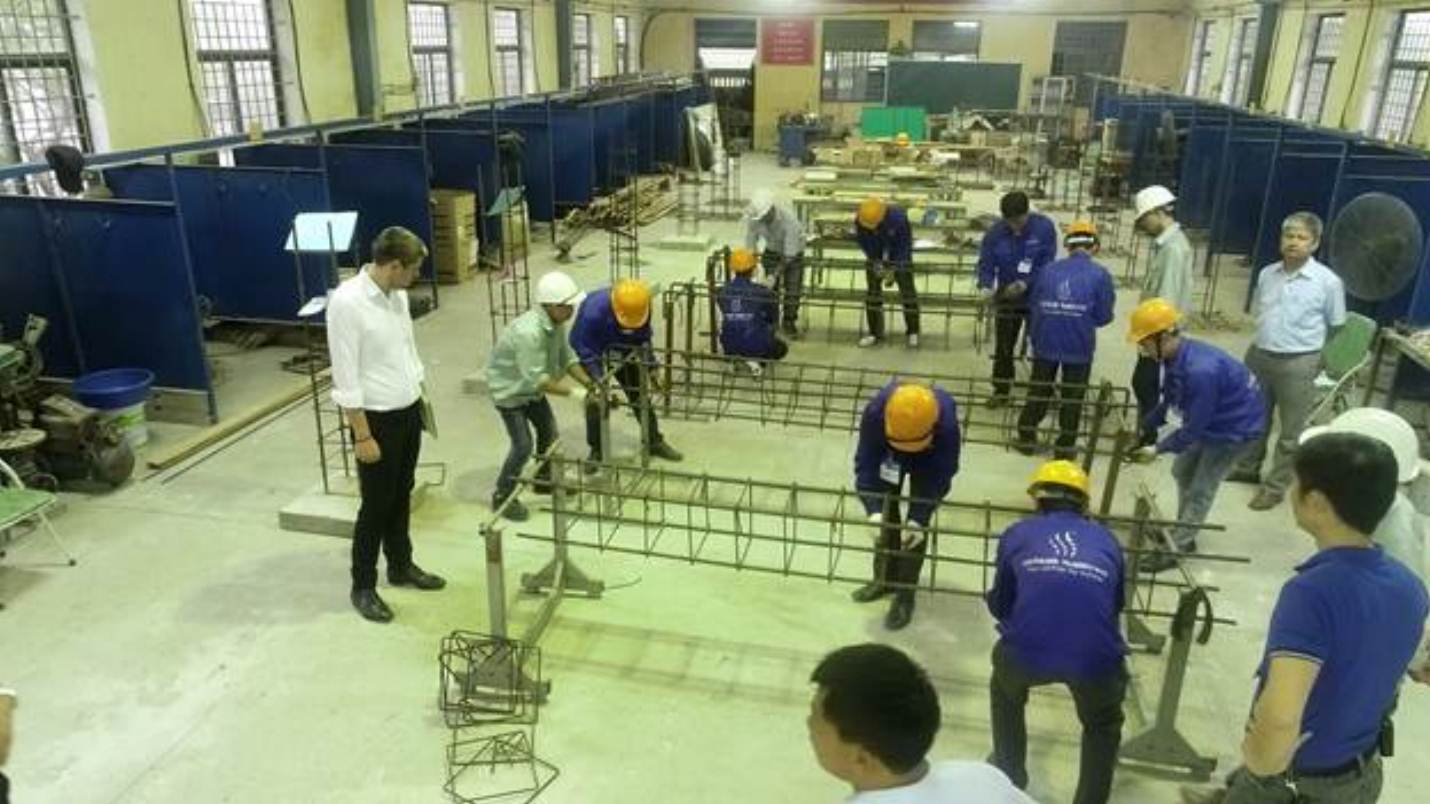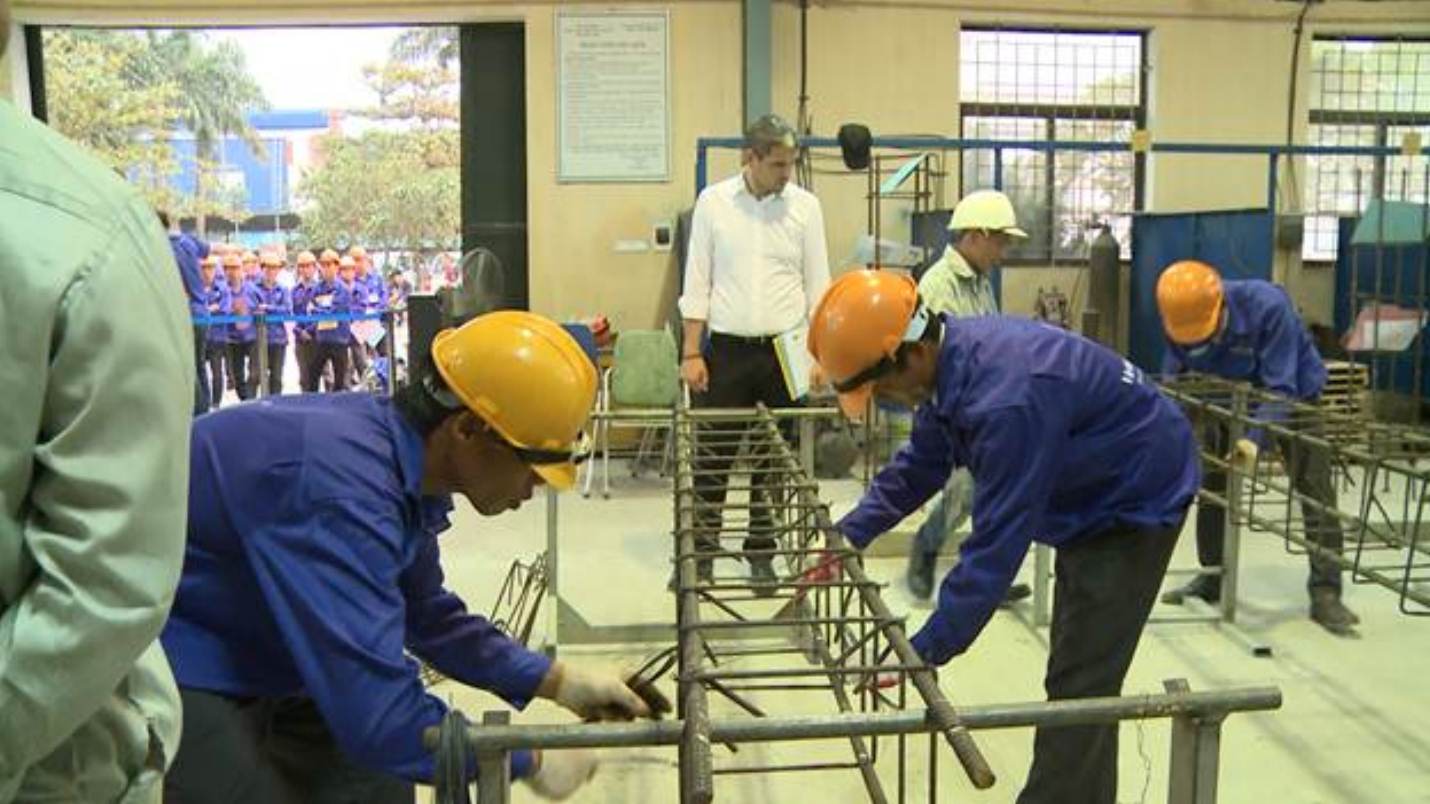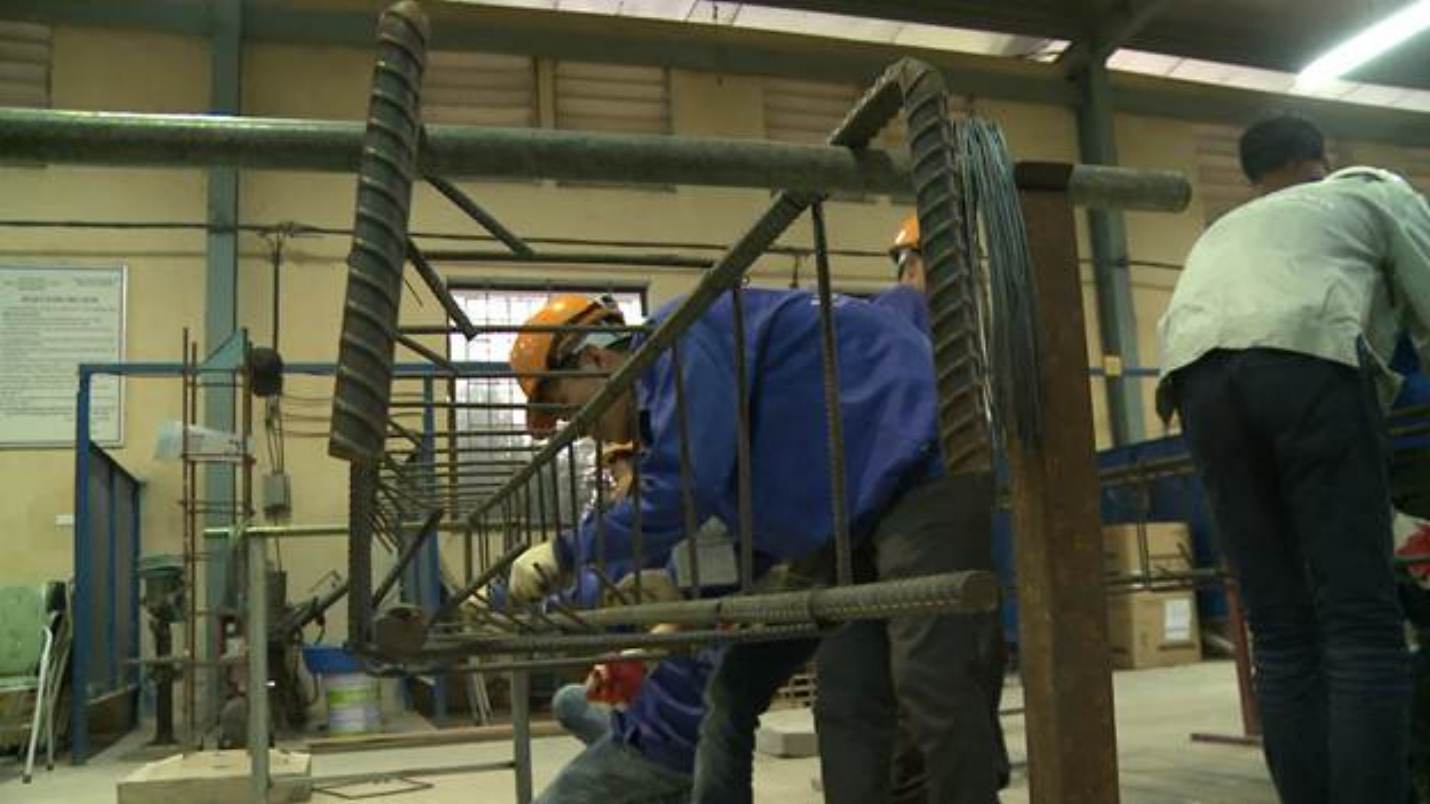 The six part spray painters and painters. The employers gave the guidelines and criteria very specific assessment of the painting test. Candidates for painter position must show that they have enough skill and experience for this job, the final product should be at least the same quality of the sample which was given by BF representatives: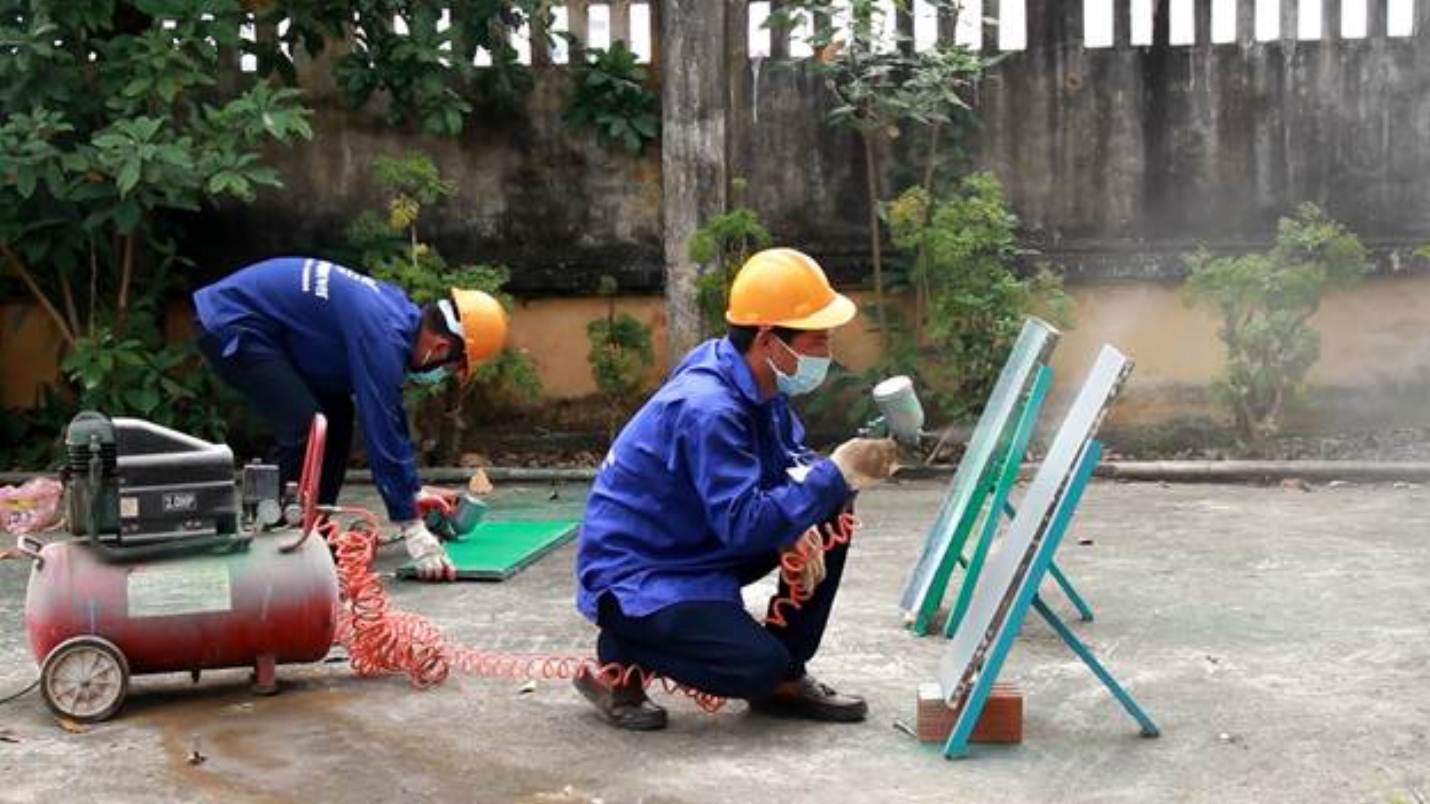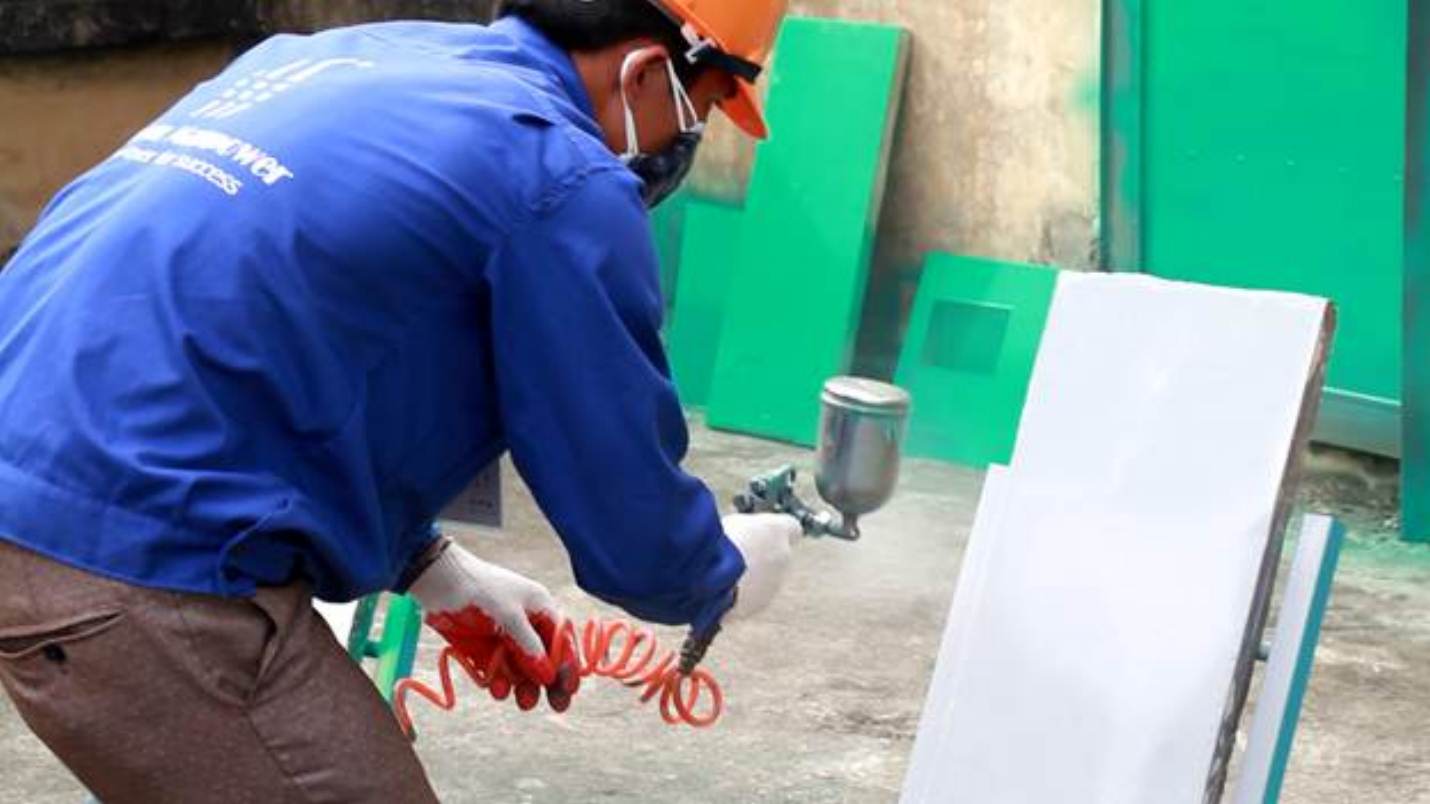 The next day is for HVAC system technician recruitment test. The test was divided into many parts base on the HVAC system. There are three main sections of this test including: theoretical test, machine operation test, welding test:
Section 1: theoretical test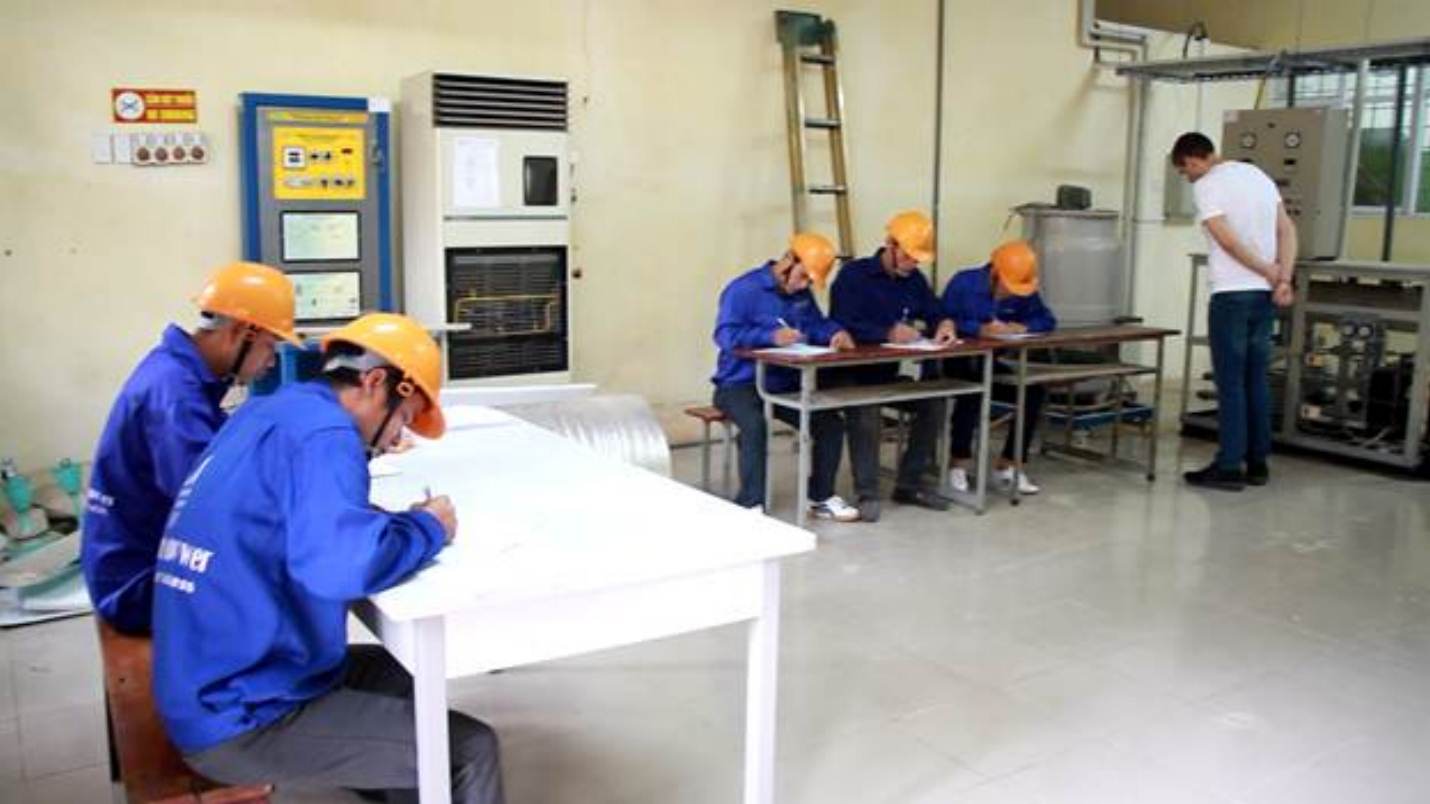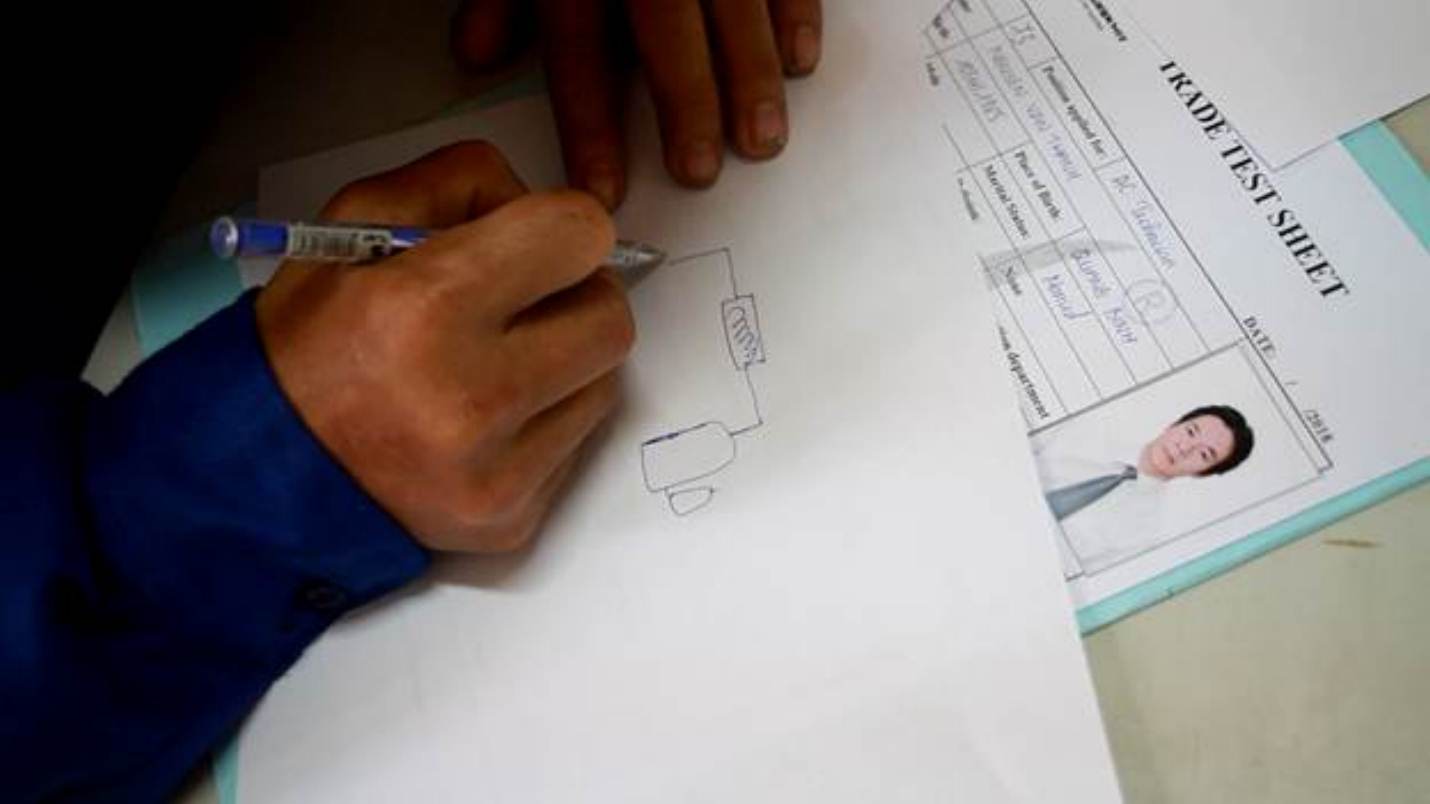 Section 2: Machine operation test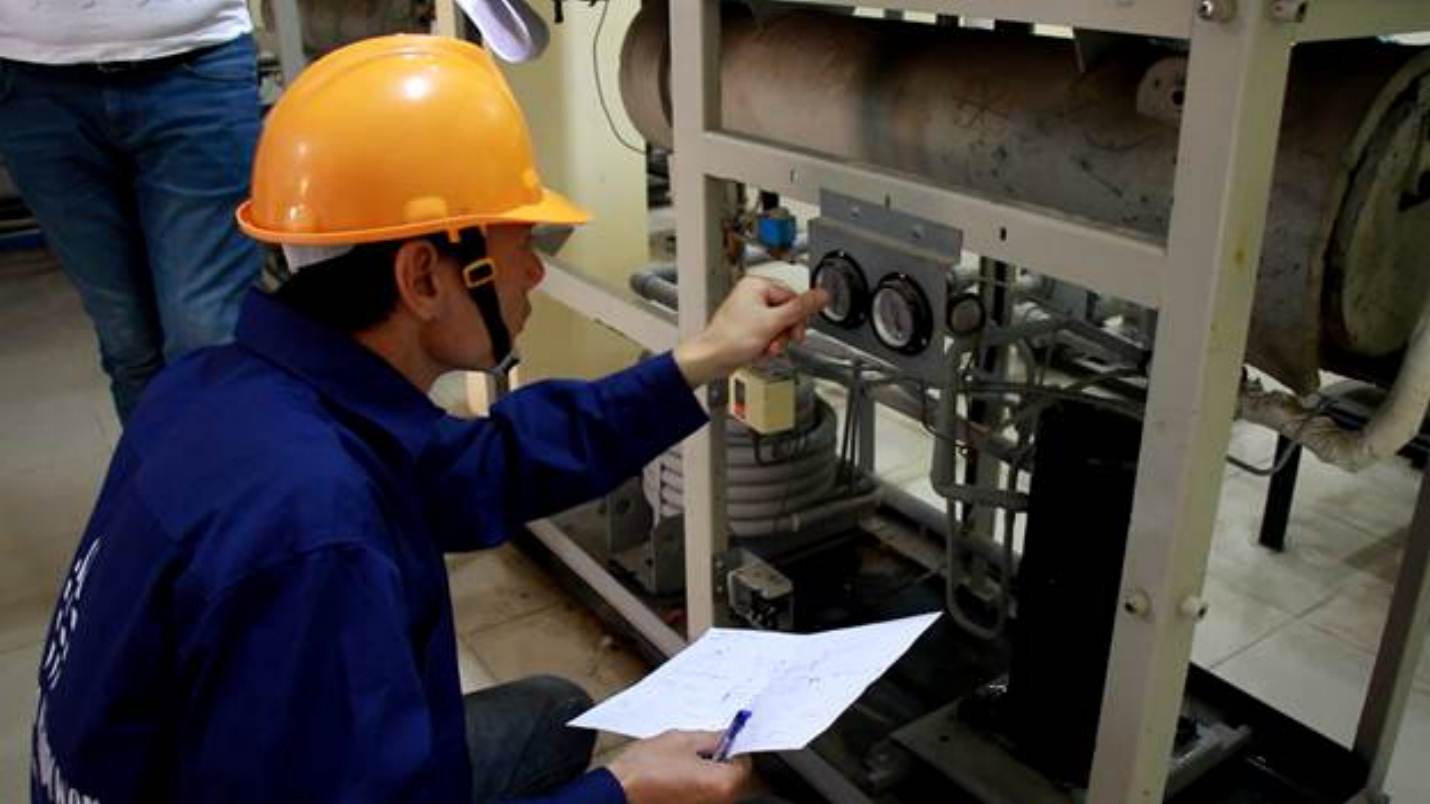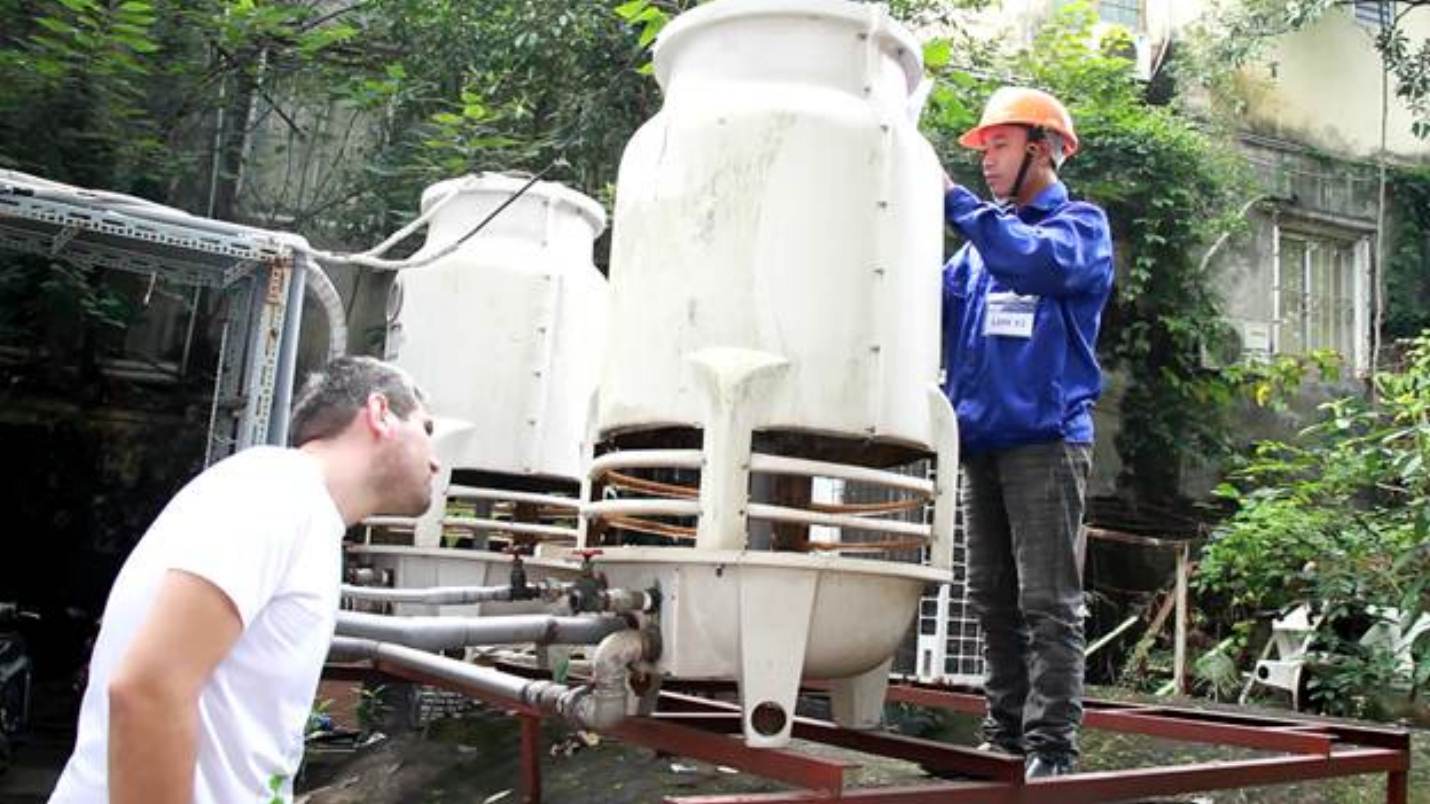 Section 3: welding test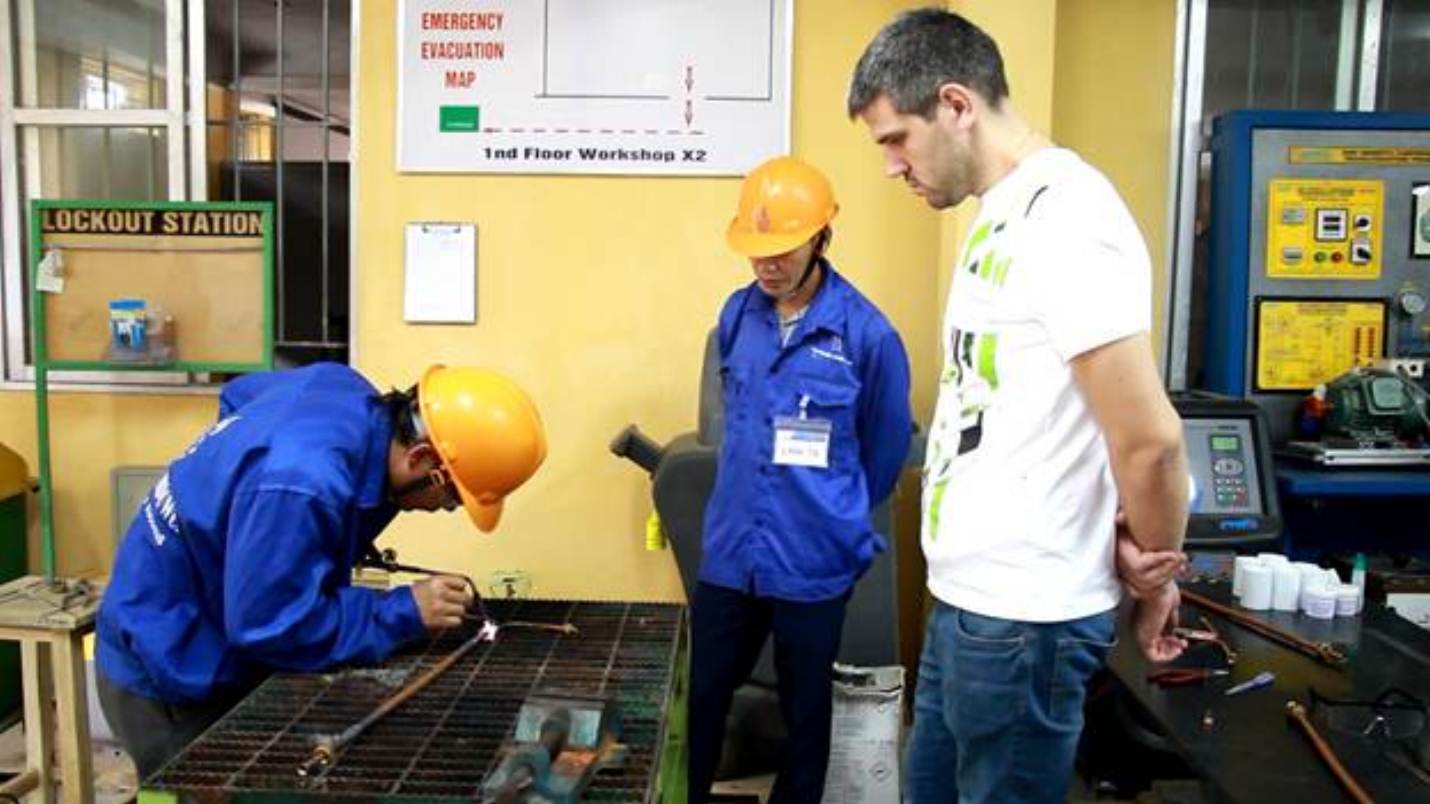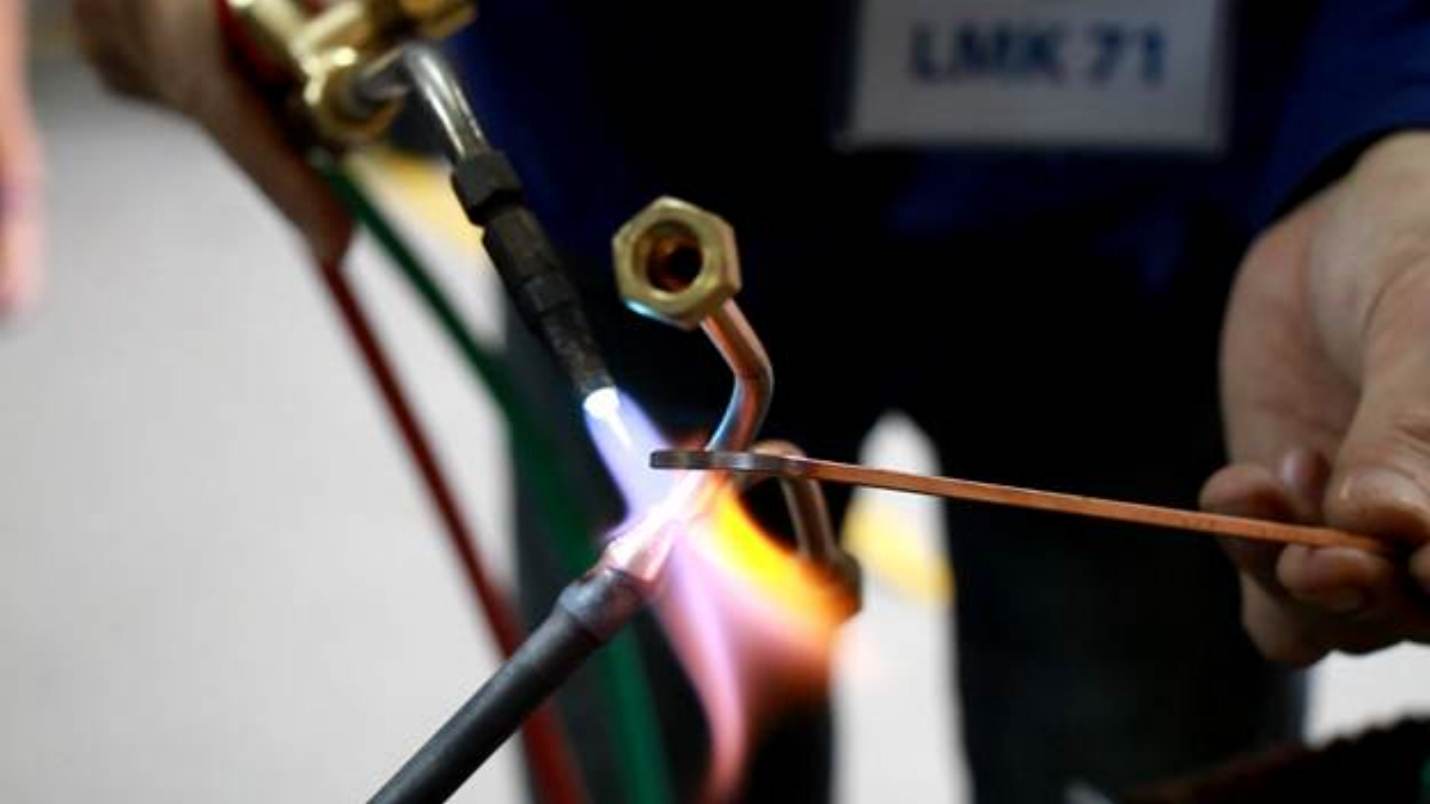 BF general manager said: I'm very satisfied with the skilled test result because recruiting more than 260 qualified employees for various positions in such a short amount of time is not an easy mission in Romania. I am also very pleased with the Vietnamese workers' performance. The way they started and finished their test had shown me that they have many experiences working in construction site and a good working attitude throughout every part of the test. Last but not least, I would like give Vietnam Manpower Agency a compliment. The way Vietnam Manpower arranged the recruitment campaign is very fast, professional and effective"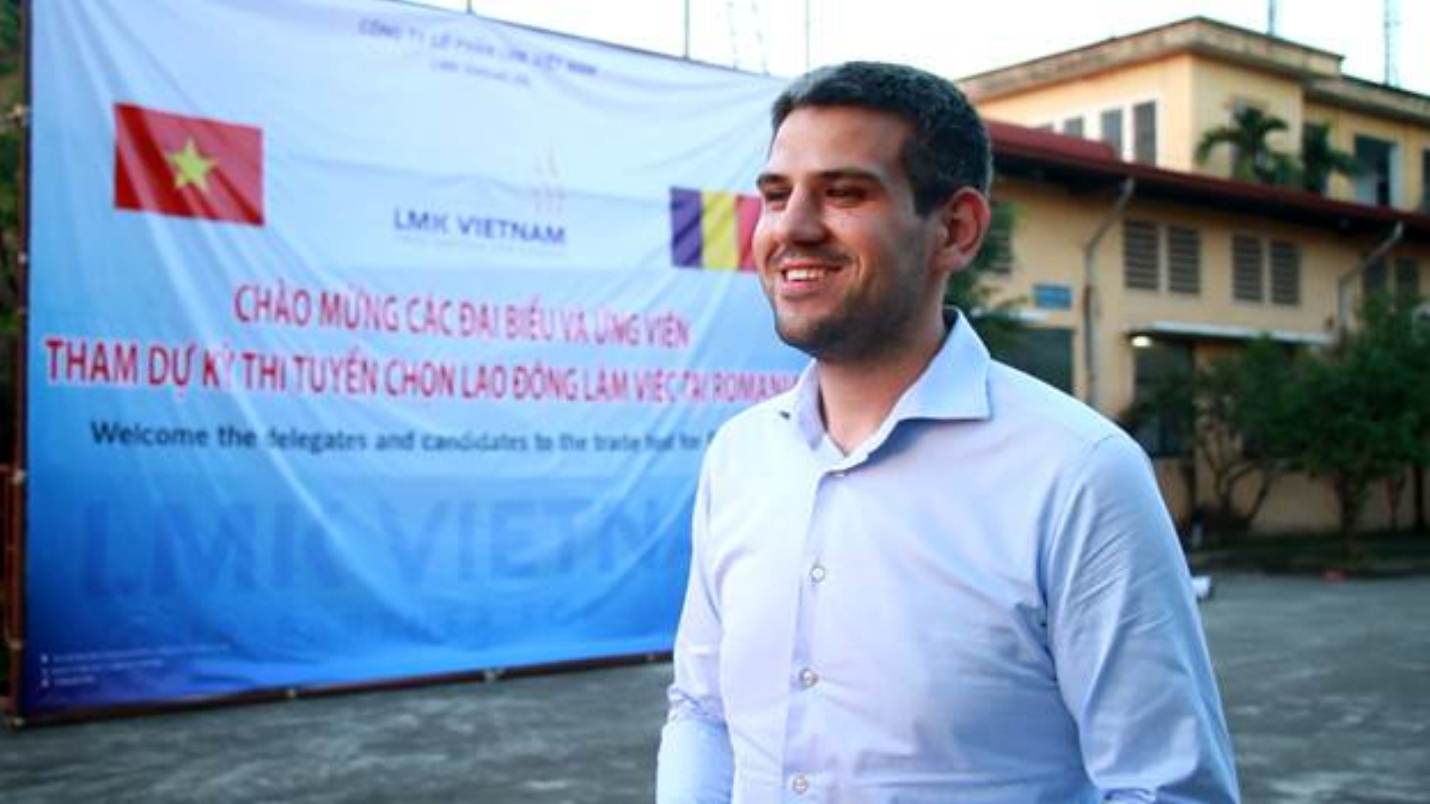 For more information, please contact:
Ms. Lana Phung
Hotline: (+84) 949 594 116
Email: lana@vnmanpower.com