Regal S.R.L is a company that for 30 years is specialized in the retail sector of high quality food and beverage products and gift boxes for companies, individuals and gourmets. Their company offers a professional service and technical advice for each product and customer.
To meet the recruitment demand of Romania market and international market, Vietnam Manpower shortlisted suitable food processing workers from different sources across the country by CV screening and preliminary interviewing. On Saturday afternoon, our recruitment team arranged the trade tests for slaughter workers.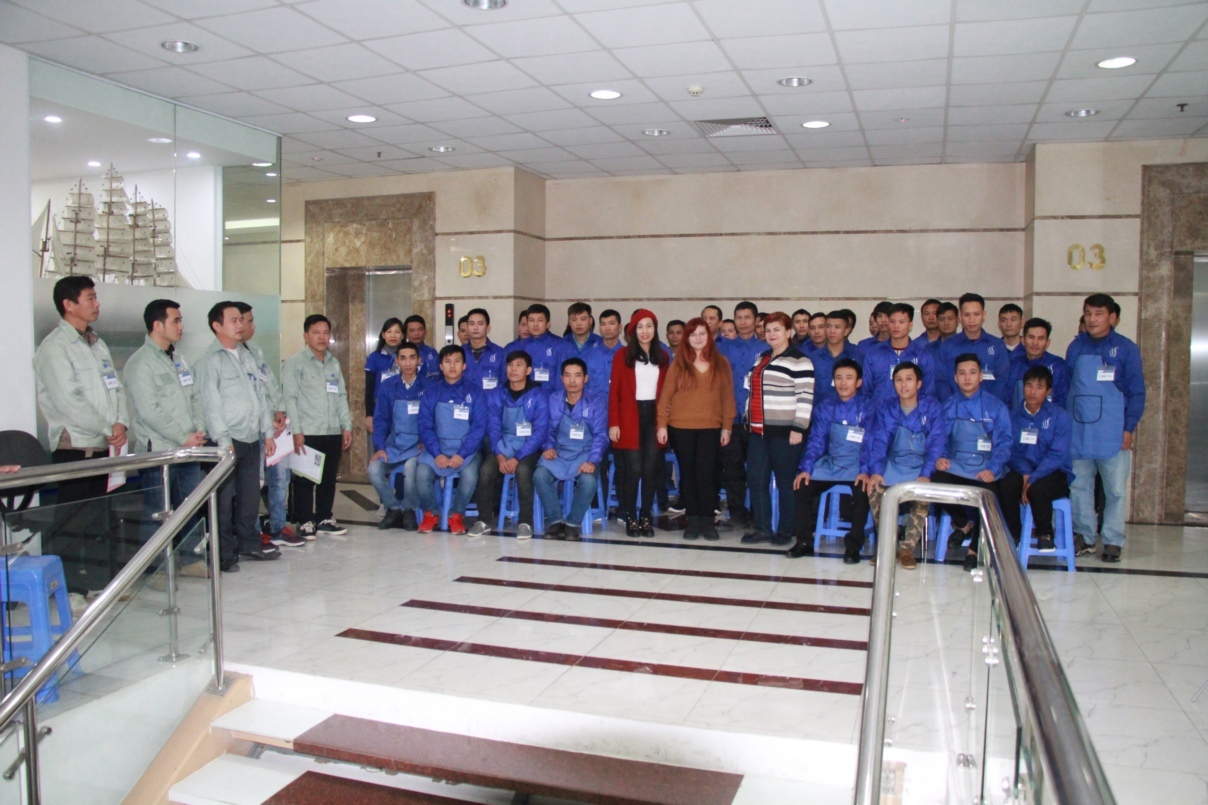 The first recruitment cooperation between Vietnam Manpower and Regal S.R.L company in Romania
Firstly, the employers gave a short introduction about their company, their working and accommodation conditions and answer question that the candidates may have.
The second section of the test was about foreman interview. They were interviewed in turn with recruiters, every candidate always tried to perform their best of skills and experience during their interview with recruiters.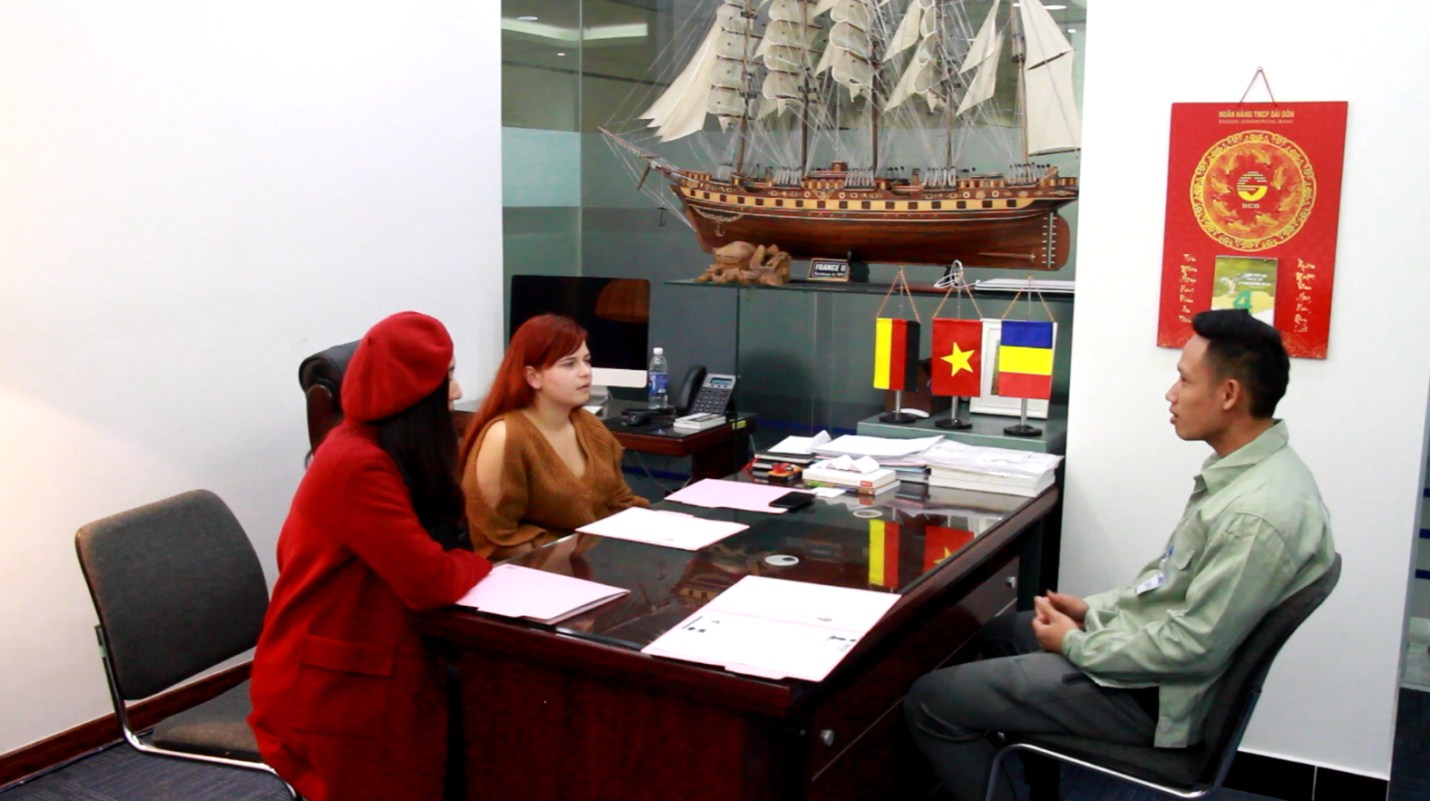 Foreman interview
Thirdly, the exam was conducted on chicken meat. The candidates have to follow the requirements of employers offering such as: chicken skin dissection, filter parts, sliced meat. Each employee carried out within 5 minutes, and lead by a foreman. The employers can test the workers quality and the foreman management ability at the same time. After the pressure of the test, the workers finished their competition very well. All chosen employees went through many thorough tests supervised directly by Regal S.R.L manager, assuring that their working ability meet Romanian labor requirement.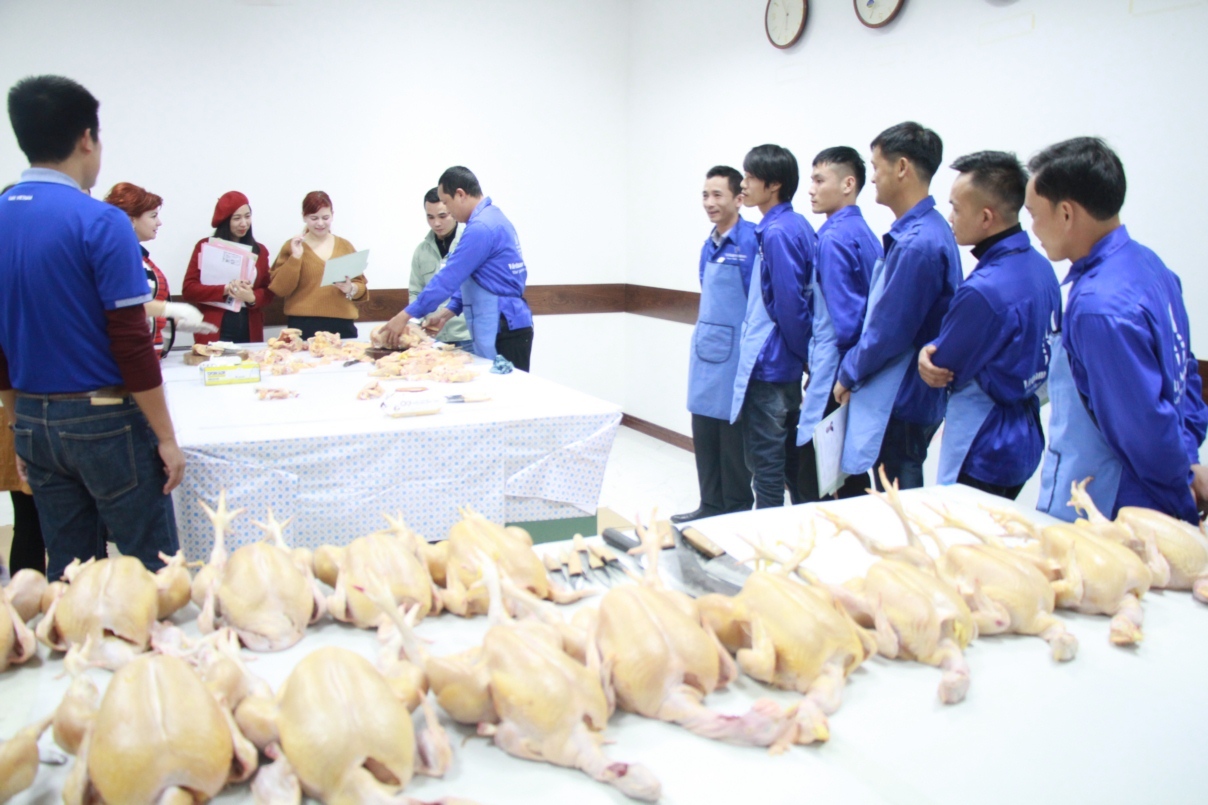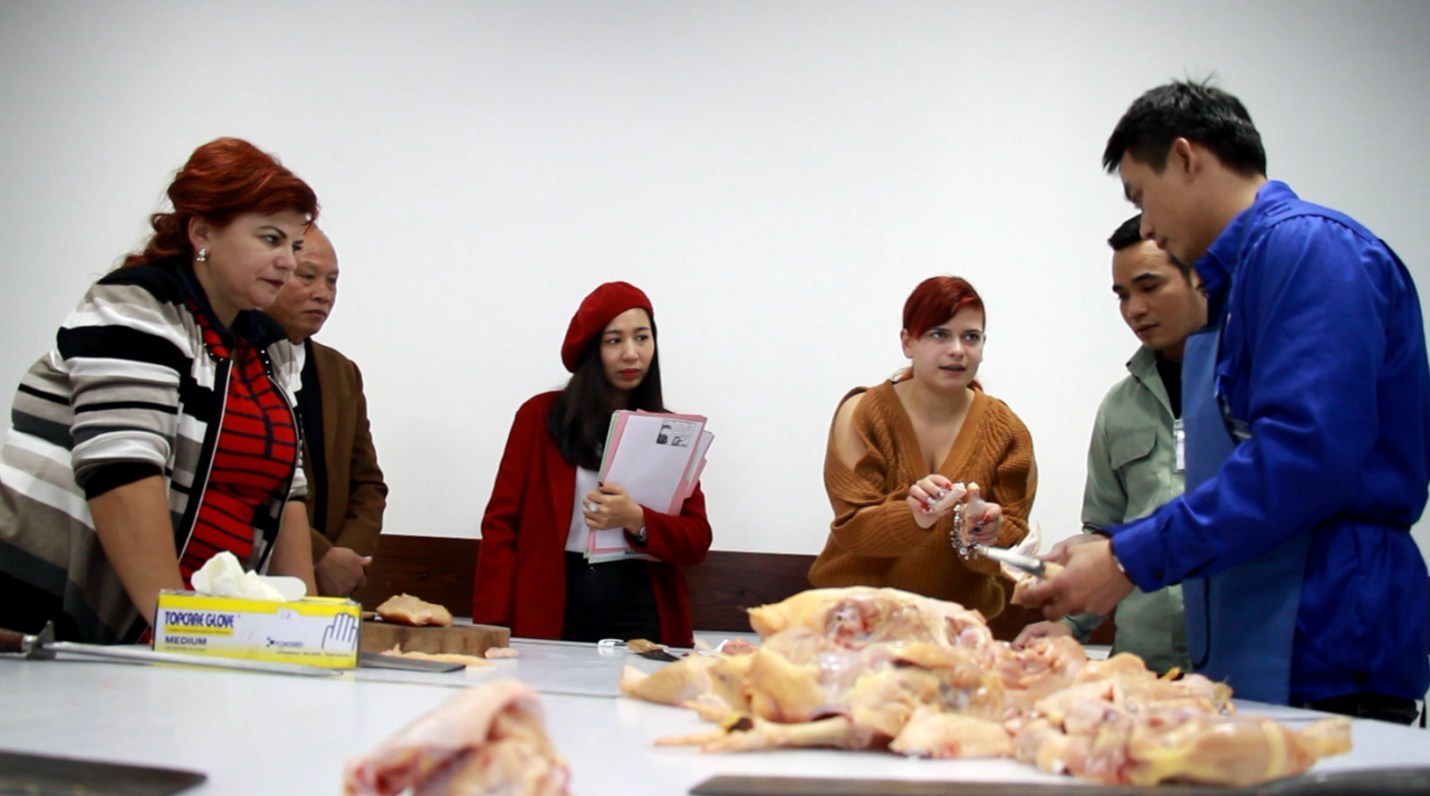 The candidates focused one hundred percent to perform the test.
The representative of the Regal S.R.L company was very satisfied with the quality of Vietnam candidates and also the service provided by Vietnam Manpower. Both companies hope to have the opportunity to cooperate in near future.

For more information, please contact:
Ms. Lana Phung
Hotline: (+84) 949 594 116
Email: lana@vnmanpower.com