S.C. Construct has over 23 years of experience in the construction industry. They are known for their expertise and strict adherence to quality standards. They approach every construction project by listening to the client's needs and developing a well-organized project plan. Client satisfaction is their primary concern throughout all phases of a project. "It is our responsibility to exceed our clients' expectations. After the end of the negotiations, the company S.C. Construct has come directly to Vietnam in order to participate in the entrance exam organized by Vietnam Manpower Company on March, 23th 2019. Over 60 employees went through many thorough tests supervised directly by representatives, assuring that their working ability meet Romanian labor requirement.
Currently, Romania market is facing the shortest of labor force problems, so many companies have to seek a good source of employees. Vietnamese workers have been one of the best options that the partners considered a good source of employees and come to Vietnam to recruit workers. In light of the well-organized, well-equipped and state-of-the-art equipment as well as Vietnam Manpower's professional working style had deeply the impression on SC Construct group. First off, the employers gave brief introduction about their company business, working scopes of each position and fields and accommodation condition for candidate.
The trade test was divided into 4 parts: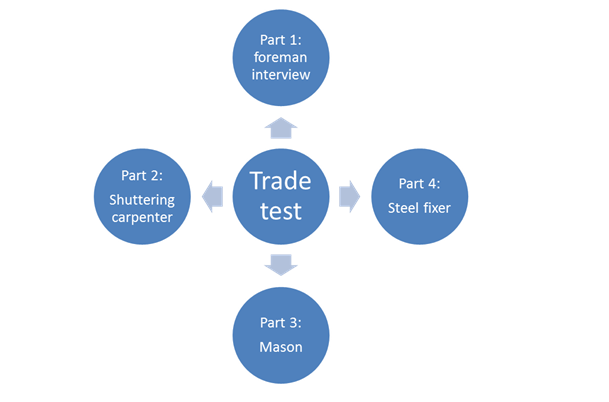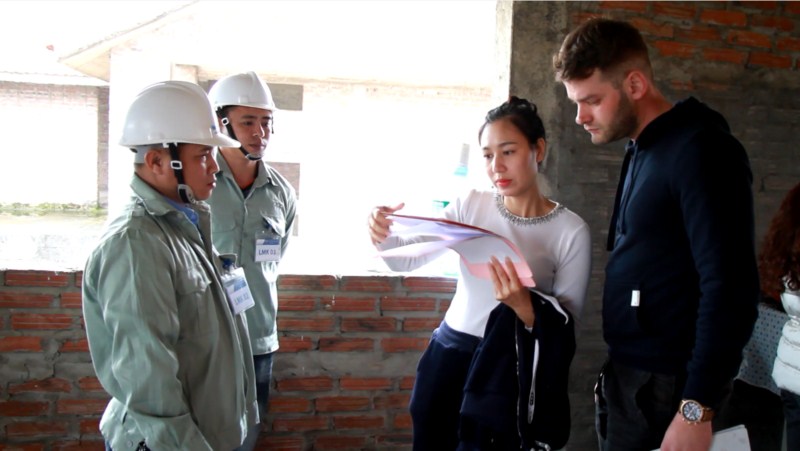 Forman performed very well the oral examination by the employer
Foreman interview was the first section. Like other foreman, fluent English communication is an important factor for each foreman, who will directly manage and supervise the workers.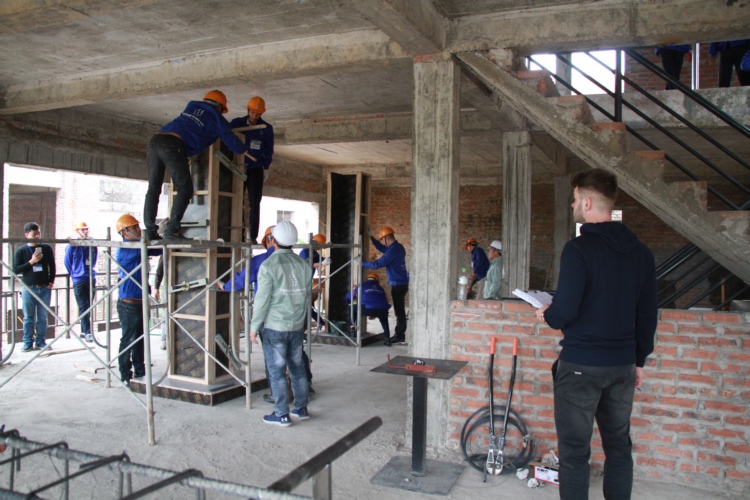 The candidates focused one hundred percent to perform the test
Moving on the shuttering test, they will be divided into groups, each group will consist of 3 or 4 people to show their part. Their tasks need to create formwork or shuttering, which are temporary structures used in the concrete pouring process. Vietnam Manpower workers completed the excellent test with full process and good technique as required by the representatives.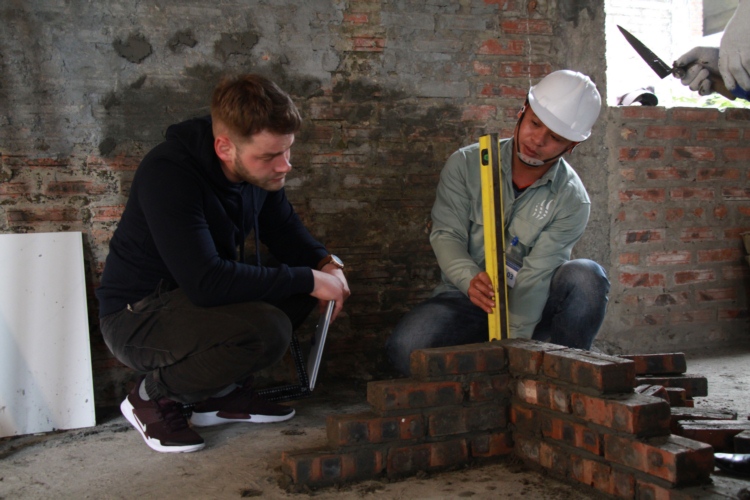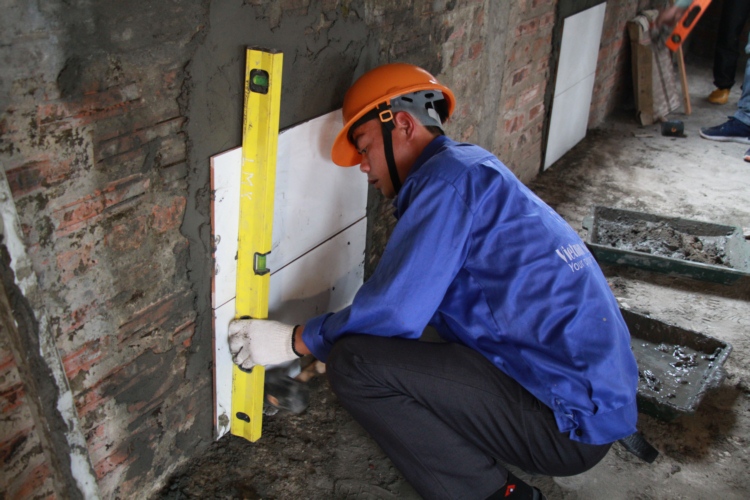 The candidate showed very well, showed determination, skills and high concentration to complete the test.
The next section was mason test. All candidates have to install tiles, bricks and other cement-based materials as well as knowledge and skill in the construction, alteration, repair, and maintenance of masonry structures and surfaces. Thanks to many years of experience and good working attitude, the candidates have produced amazing results, the employers were very pleased with the results of the employees.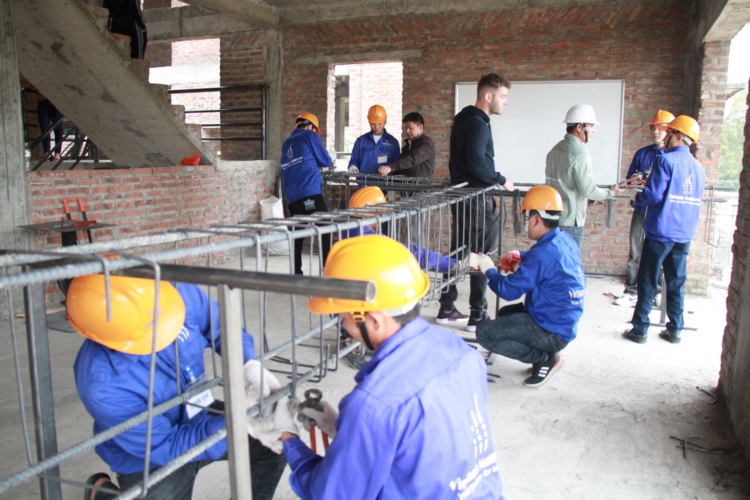 Contestants started their steel fixer test under close supervision of SC Construct representative.
The final part was steel fixer. The steel fixers performed their test by straightening to iron sticks, bending them in square frames and fastening them. All stages are done correctly, in a very fast and secure manner and yet ensuring the examination time is within 20 minutes limitation.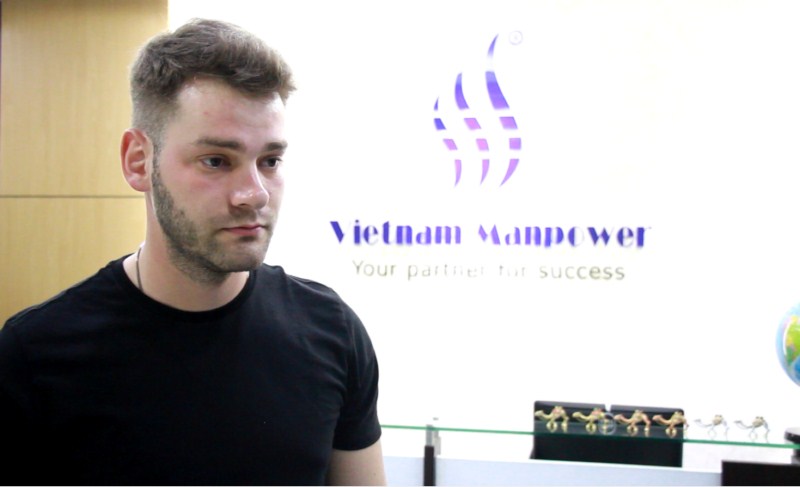 In terms of manpower service provided by Vietnam Manpower, he said Vietnam Manpower has experienced excellent, professional, quick and efficient recruiting services. They were very satisfied with the Vietnamese workers' performance. They are looking forward to come back here.
For more information, please contact:
Ms. Lana Phung
Hotline: (+84) 949 594 116
Email: lana@vnmanpower.com