Aldo Coppola is an Italian prestigious leading beauty brand with a long history in the industry since 1965. Aldo Coppola marked his first steps in downtown Milan and until now the brand has opened more than 100 salons locally. Other than that, there are numbers of salons developed abroad mainly in Eastern Europe. In 2017, Aldo Coppola planned to widen its reach in Middle East market, starting with the first salon in Qatar- the richest country in the world. To build a strong foundation for their name in this area, Aldo Coppola claimed for the most well-trained personnel so they can meet customers' utmost standard.
Vietnamese nail technicians have been globally known for their aptitude in nail treatment. Their attention to detail and natural dexterity made them the greatest in the industry. The same goes for hairdressers. That is why Vietnam Manpower clinched the deal to become Aldo Coppola's recruitment representative this time.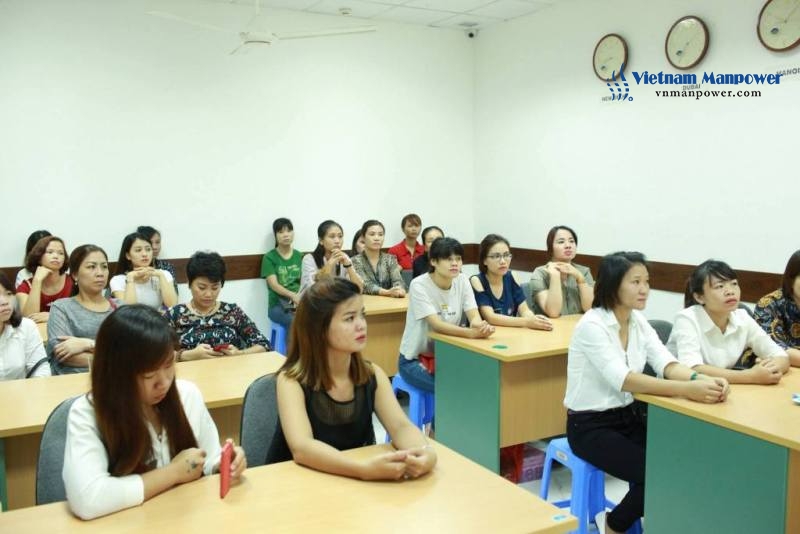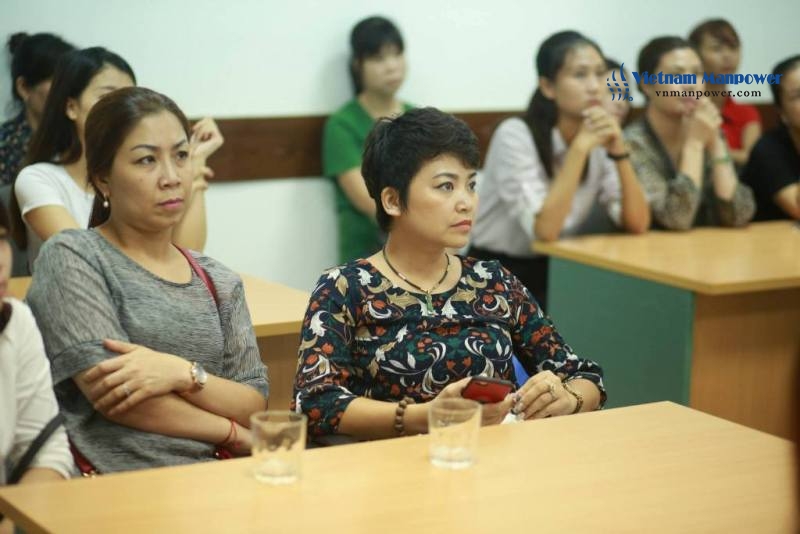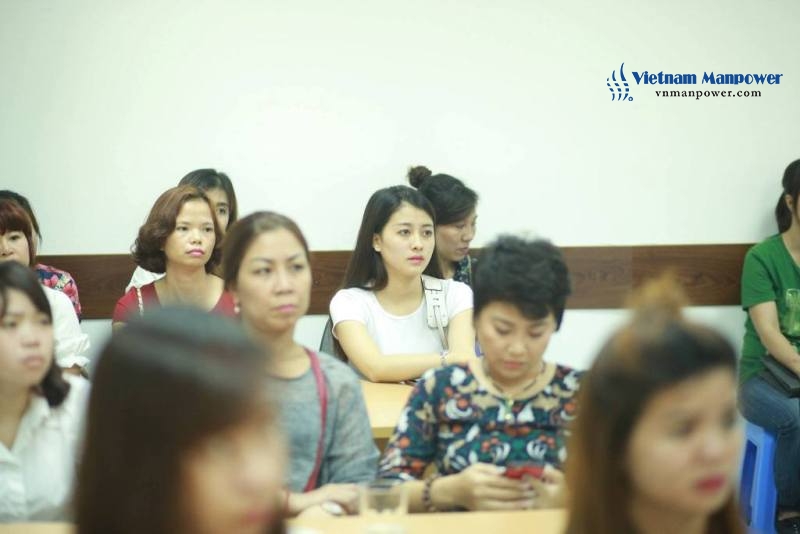 On the test day, the candidates arrived sooner than scheduled and all of them are excited about Aldo Coppola representative's arrival. In the meantime, they talked to each other and our staffs about their work, passion and future orientation in Qatar if chosen.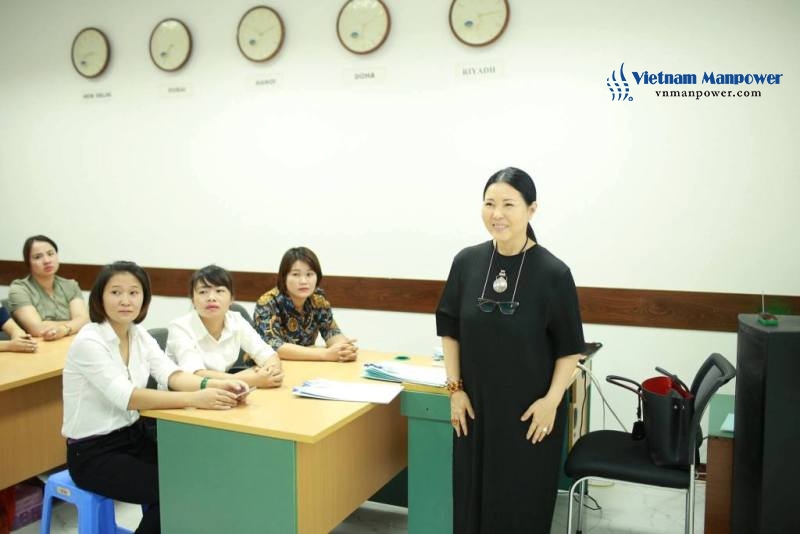 The candidates and staffs listened to the representative's presentation about the establishment and history of Aldo Coppola. She also cleared all the rights and benefits for employees at Aldo Coppola. Besides generous pay, chosen candidates will have an opportunity to travel to Milan and received advanced training course with top beauticians.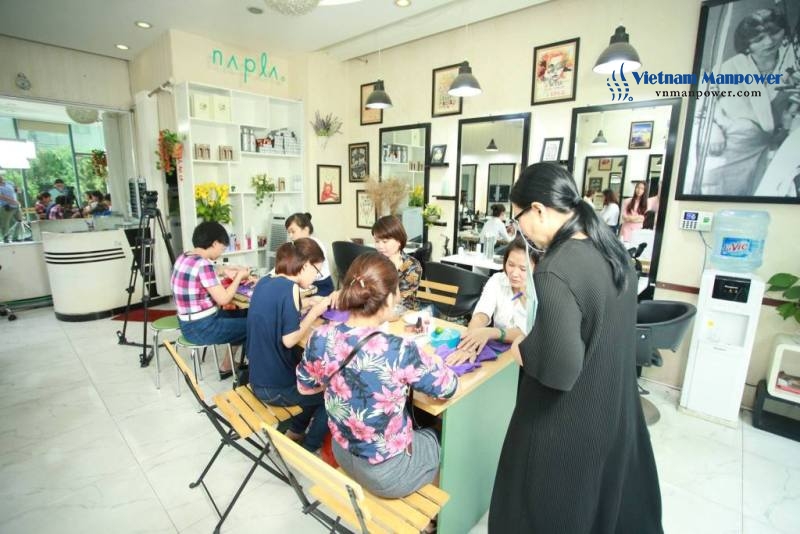 The test took place in our cooperated beauty salon right after the presentation finished. All the candidates showed up their outstanding technique persuasively.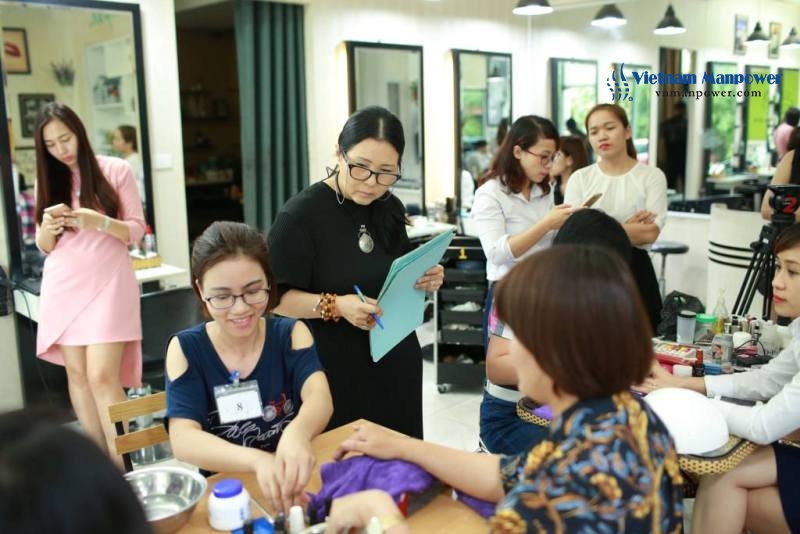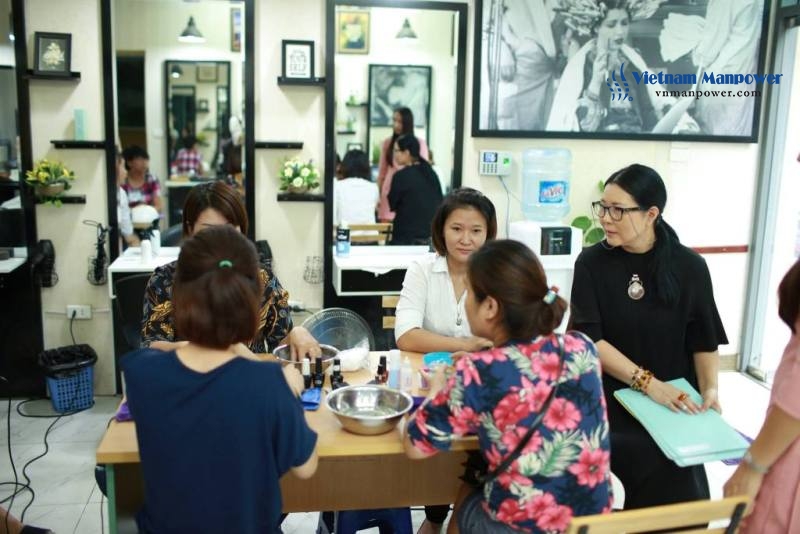 The representative kept her eyes on the test's process.
The test successfully ended with 20 nail technicians and 5 other hair stylist assistants chosen, exactly the number requested. The representative commended the service and expertise of Vietnam Manpower in oversea recruitment when having asked about her impression of the recruitment campaign. She also promises about next cooperation in future's branch opening in Qatar and other countries.