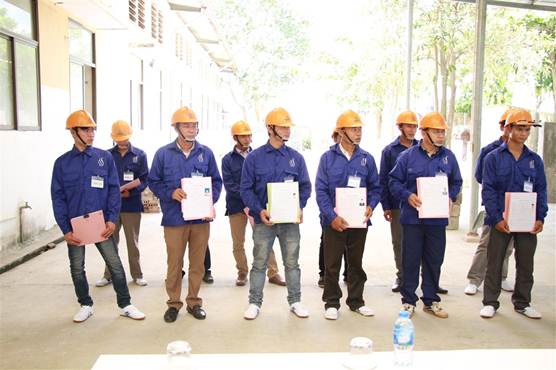 SP SRL group was founded in 2007 and specialized in the construction of wall-mounted curtain walls, ventilated facades, aluminum and pvc systems, secure glass compartments, based on modern, economical, high-reliability technologies. The company always committed to becoming a trustworthy partner with its quality, professionalism, speed, seriousness and affordable prices.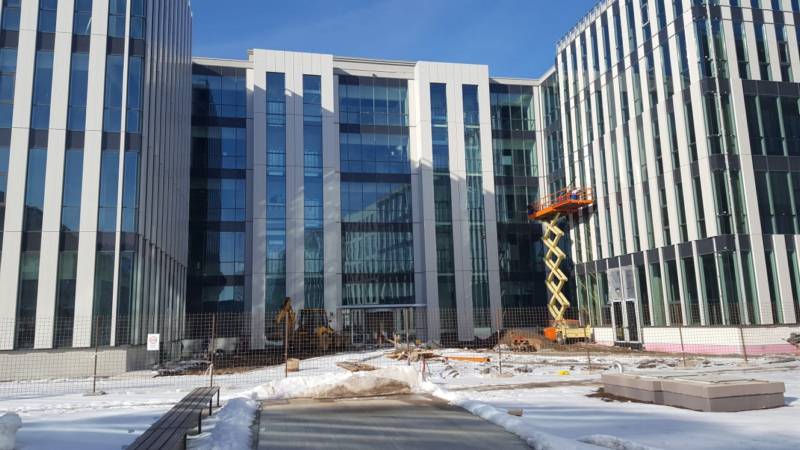 The candidates of Vietnam Manpower have prepared carefully the necessary things to sure that the recruitment would be operated perfectly. At 9a.m, the recruitment campaign started.
At the beginning, the representative of SP SRL introduced about the company, the work description, remuneration and benefits, accommodation for foreign workers. The workers were also clearly explained about skill test activities, evaluation criteria and how they would give the test results. The workers paid much attention and raise their concerns about the work conditions and test activities. After the workers understood thoroughly, the test was implemented.
Firstly, the representatives of SP SRL directly interviewed to select foremen. Foremen are people who ensure that the workers at a construction site are following correct work procedures and safety precautions. They are focal point between the employer and works, therefore, the company requested that the foremen has working capacity, basic English skill, as well as can deal with unexpected situations.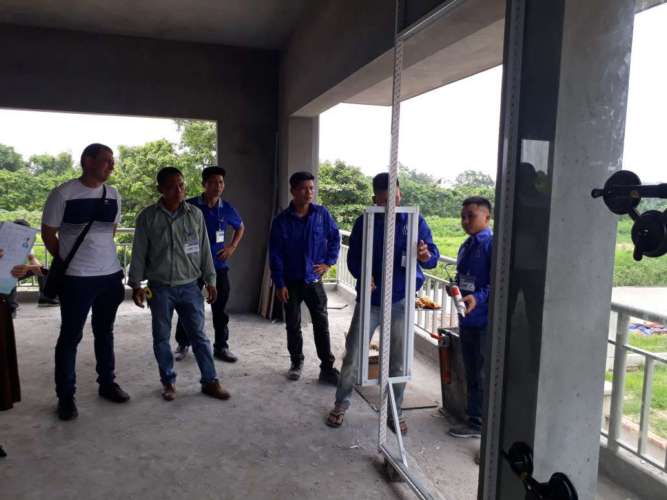 After that, the representatives tested the workers' skills. They observed carefully to choose the best workers. Regarding this job, the workers were required to understand different types and thicknesses of aluminum and working skills such as cutting, welding and screwing. They are also required to understand design drawings and keep up to date with the latest product trends and designs. They need to have problem solving skills, practical skills and computational skills. After the test, the representatives had selected 50 qualified workers for their companies in Romania.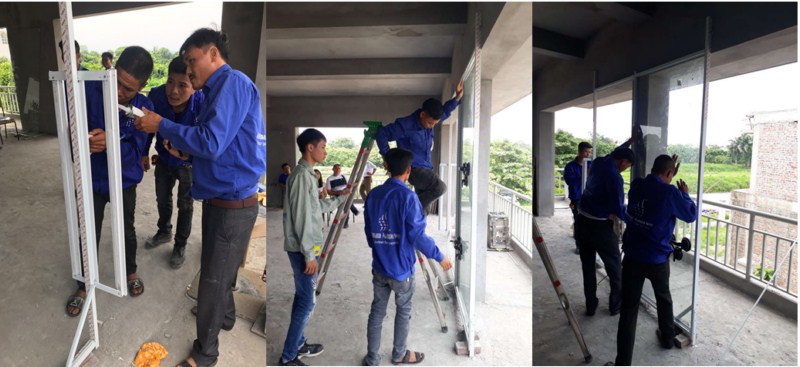 At the end of the test, the representatives of SP SRL shared that they were satisfied with the services of Vietnam Manpower and highly appreciate the Vietnamese workers' skills. They also look forward to further cooperation with Vietnam Manpower in the future
For more information, please contact:
Ms. Lana Phung
Hotline: (+84) 949 594 116
Email: lana@vnmanpower.com