NCC Group is one of the leading contracting companies in the field of electrical and mechanical works in the Middle East. Based in Saudi Arabia, the company effectively operates throughout the Middle East and Africa and is committed to expand its reach worldwide. NCC undertakes lump sum projects for many big names in construction field such as HUYNDAI, Arabian Oil Company, Mitsubishi, AMEC,… To respond to demands of high qualified manpower for ARAMCO running project, NCC Group authorized Vietnam Manpower to recruit a large number of high qualified welding positions including 6G Welders, Welding Foremen, supervisors and engineers.
Saudi Aramco is a Saudi Arabian national oil company and the global top exporter of crude oil and natural gas. It is also known as the world's most valuable company. Hence, Aramco is one of the best places to work with first-class facilities supplied and the support of top professionals in oil and gas industry.
After receiving job descriptions from NCC Groups, Vietnam Manpower effectively deployed recruitment campaign within only 2 weeks. On 20thApril, NCC Group's representatives landed in Hanoi to prepare for four consecutive days of welding trade test and interview with listed candidates.
The trade test was taken place at our training centers in three days. Candidates gathered early and orderly queued up to welcome the representative's arrival.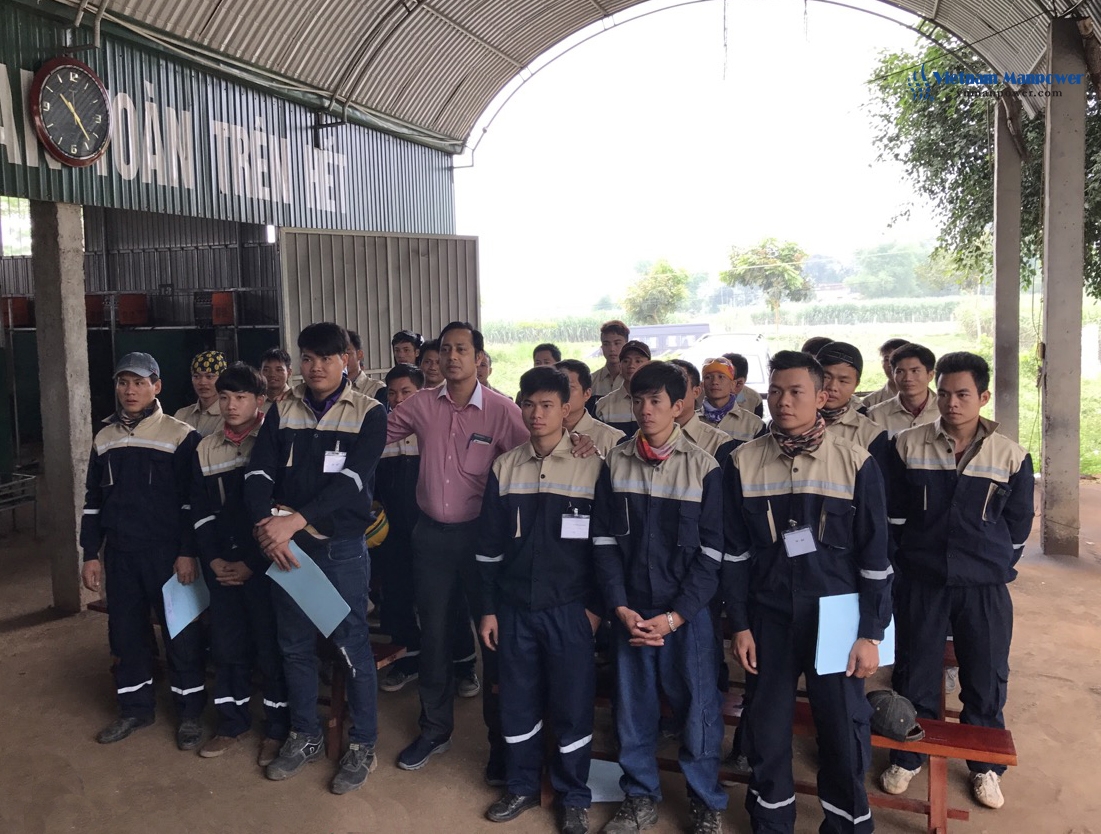 The representatives arrived sooner than expected but we managed to prepare everything on time. After five minute's greeting with candidates, they made self-introduction and had a quick talk about the history of NCC Group and this time's project for Saudi Aramco. Before the test, candidates filled in the form and lined up waiting for their turn.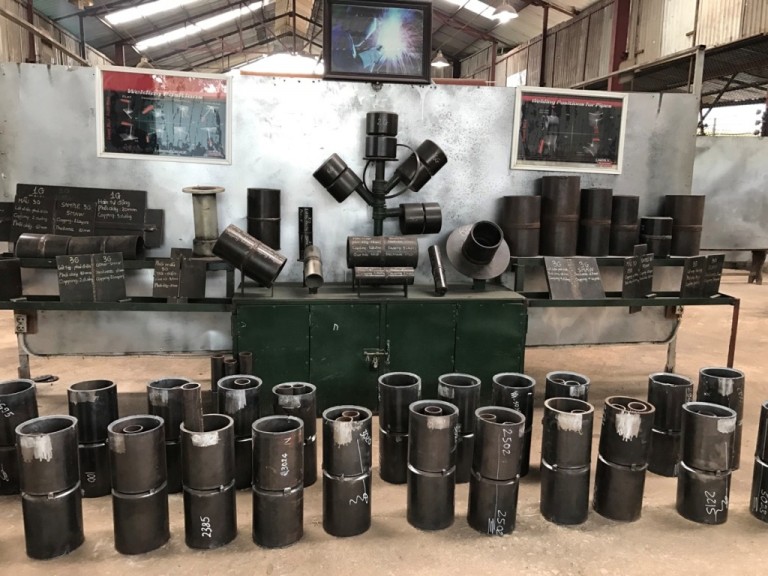 The test was taken place at Vietnam Manpower's training center - one of the best welding vocational school in Hanoi - Vietnam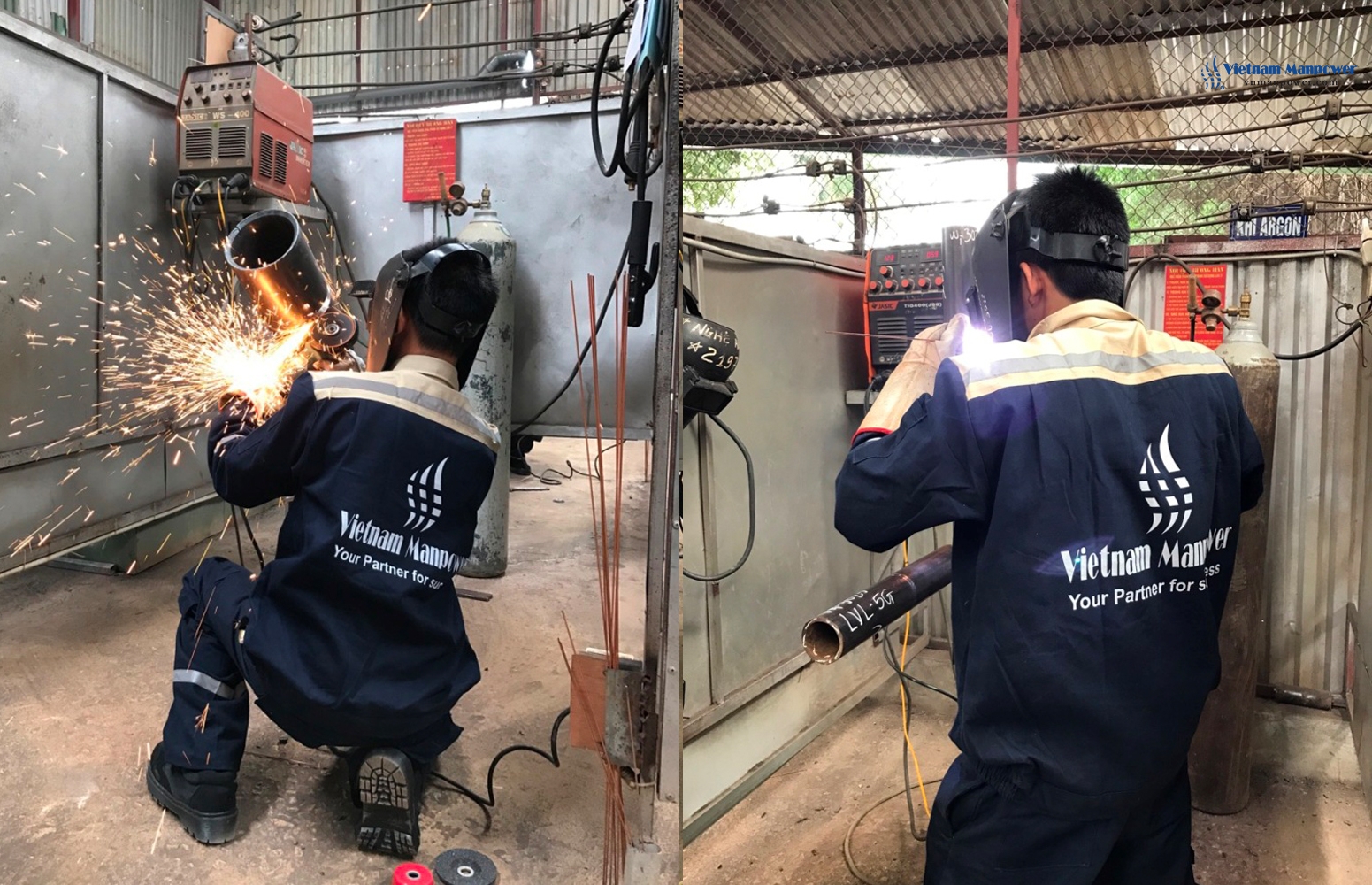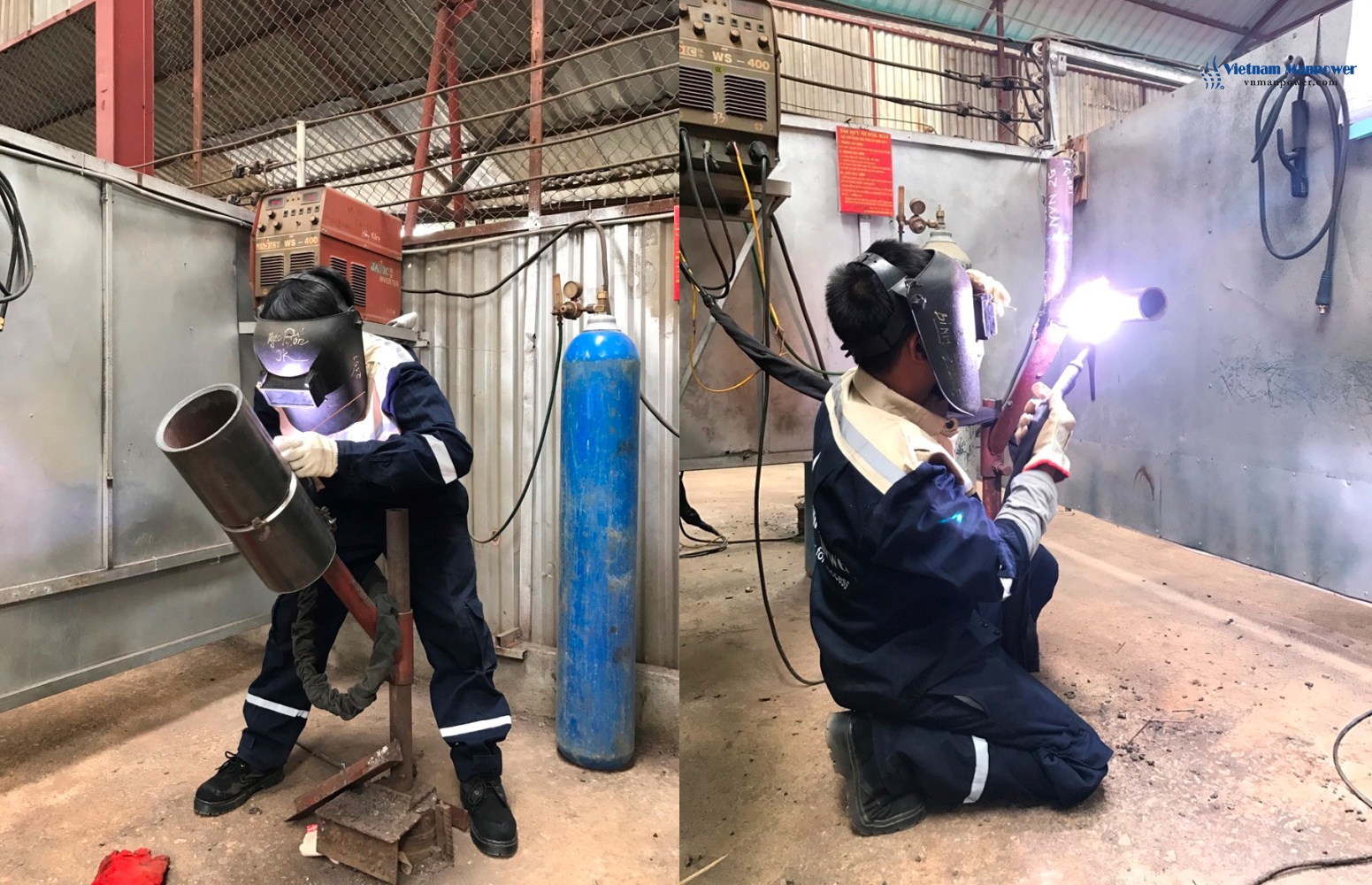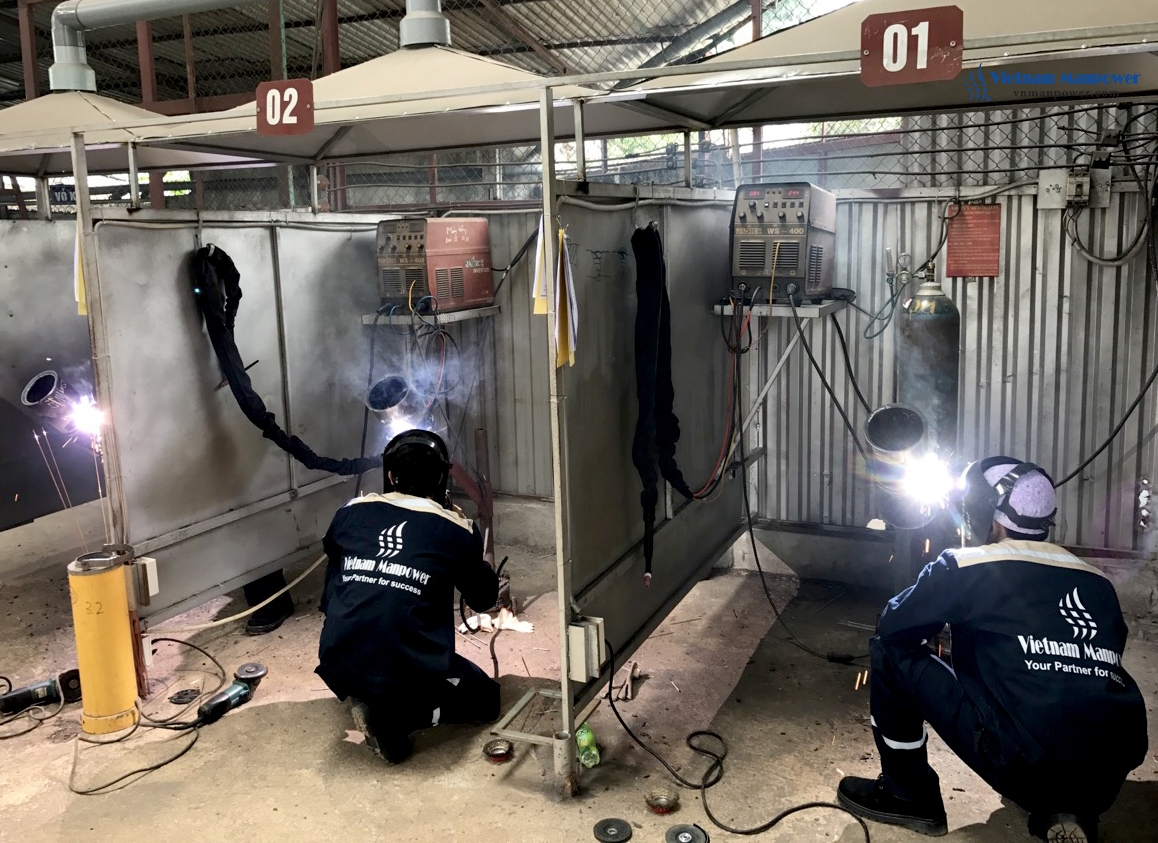 The candidates focused one hundred percent to perform the test.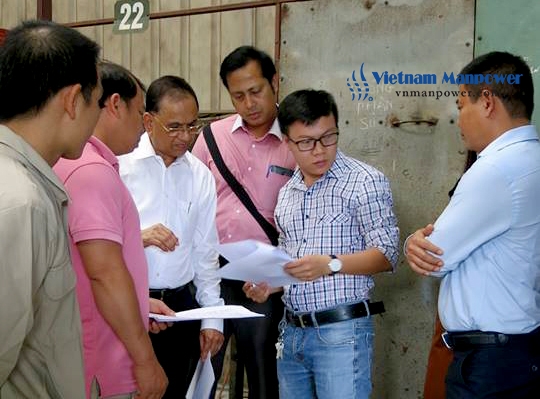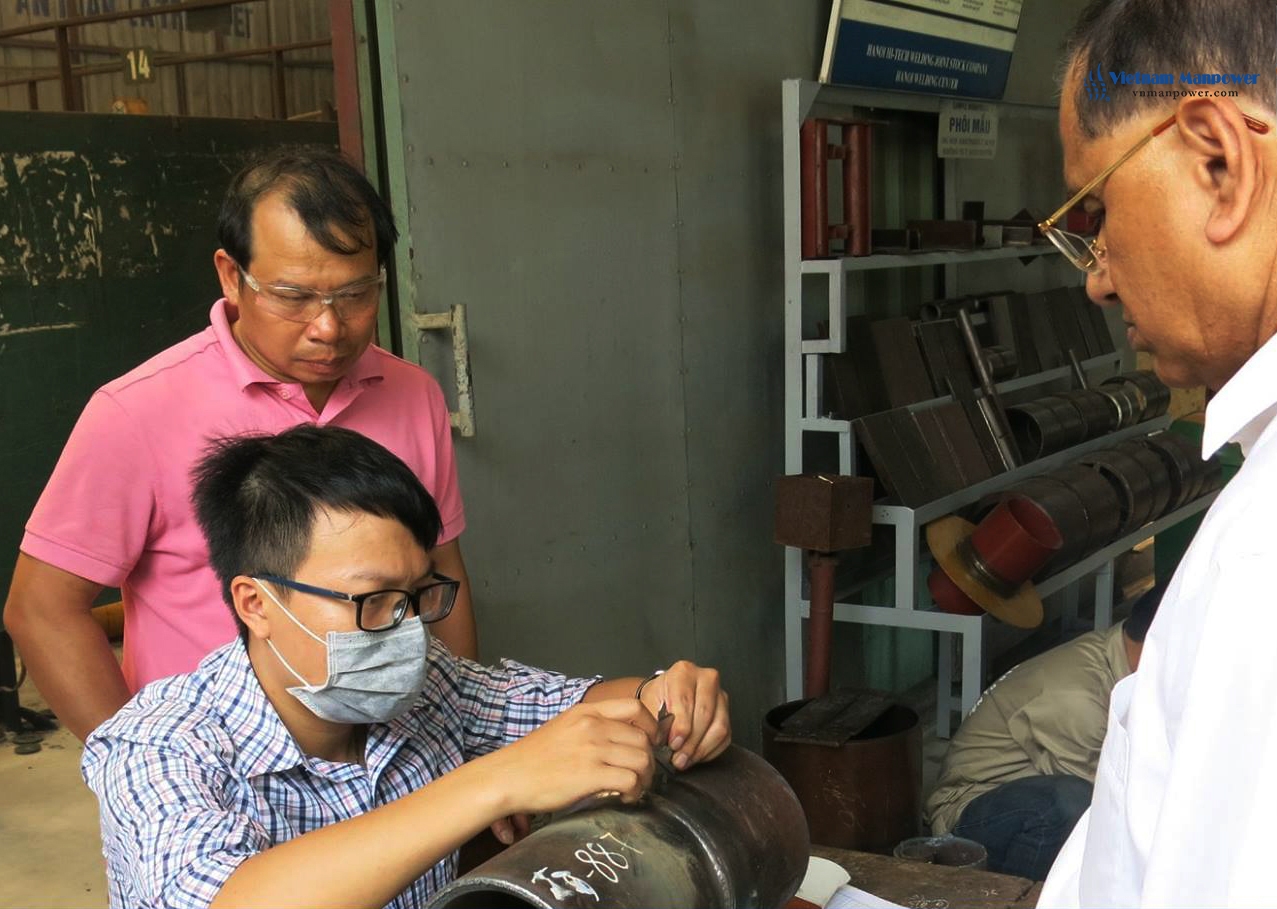 The representative mark the results with our welding inspector's support
The first day ended successfully with 42 6G welders passed under critical assessment. The recruitment campaign continued in the next two days also enjoyed great success with other 51 welders chosen.
On 24th April, the interview for key personnel was arranged at Vietnam Manpower's office. Besides 6G welders, NCC Group was also looking for welding foreman, supervisor, engineer and admin officer to manage Vietnamese welder group and effectively assist the project. At the end of the day, the interview succeed with 10 candidates chosen.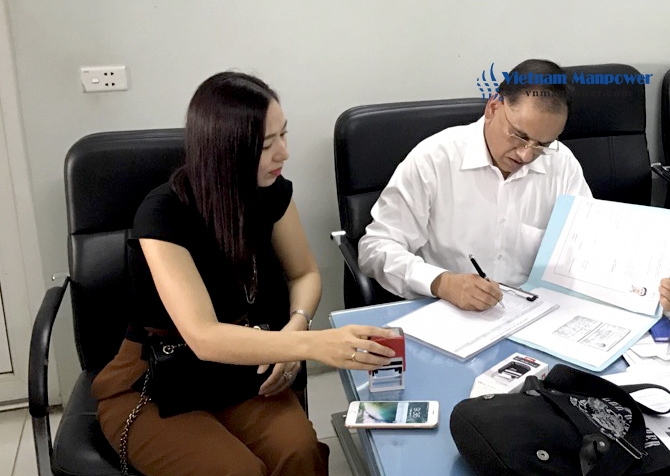 Throughout restless effort in 4 days, this time's recruitiment campaign achieved huge success. Complete satisfaction to clients and candidates generates strong motivation for Vietnam Manpower' staffs regardless of continuing strenuos works.