Vietnam Manpower signed recruitment contract with German company T.Q at the end of November 2017. After two weeks, due to partner's recruitment inquiry, we gathered more than 100 Vietnam welders and foremen registering for the trade test and interview directly with the employer.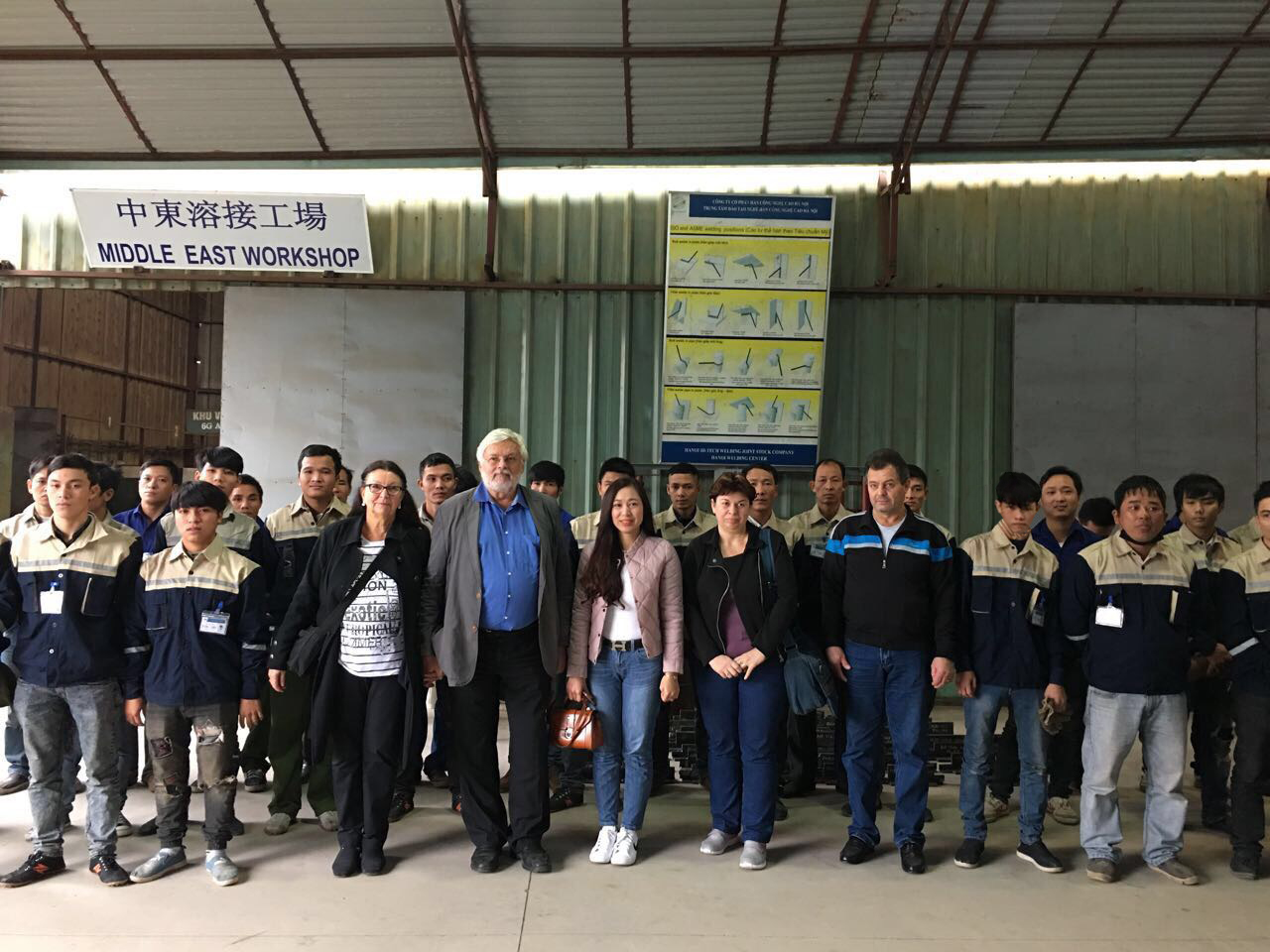 Established in 1972, T.Q is a German mechanical company specializes in producing mining excavators. Since 2000, the company invested on a new factory in Romania, which now consists of about 350 workers but still need more welders for development, while Romania is suffering from labor shortage.
In December 9th and 10th, Vietnam Manpower has organized an entrance trade test with the participation of more than 100 highly skilled Vietnam welders and foremen. 95 percent of them proved their competence and were selected to work for T.Q's factory based in Romania.
Candidates gathered at the trade test center since 9:30 am to hear about the compensation and policy from the company representative. About 50% of welders joining the test have worked in the Middle East, while the rest have experience working for large projects in Vietnam. Therefore, they quickly understood all the information that employers gave.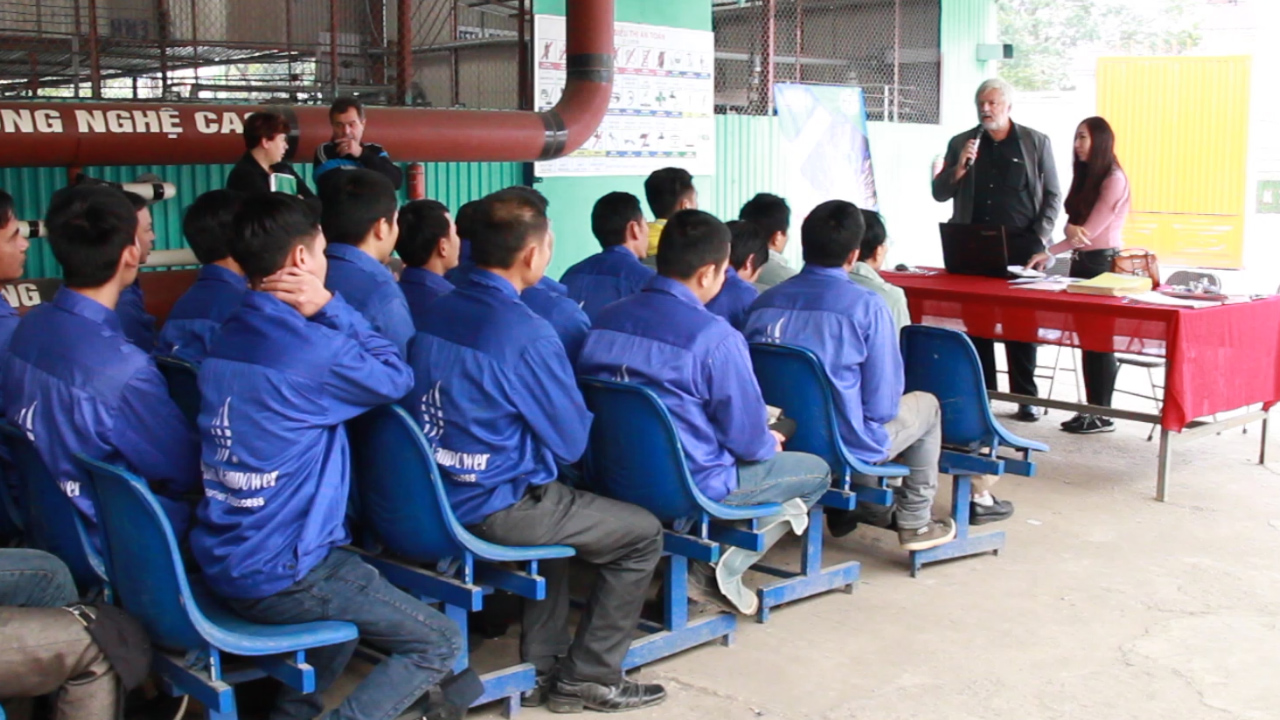 After that, the trade test started. Each turn consists of 10 welders. They were equipped with modern machines to show their capacity with the owner.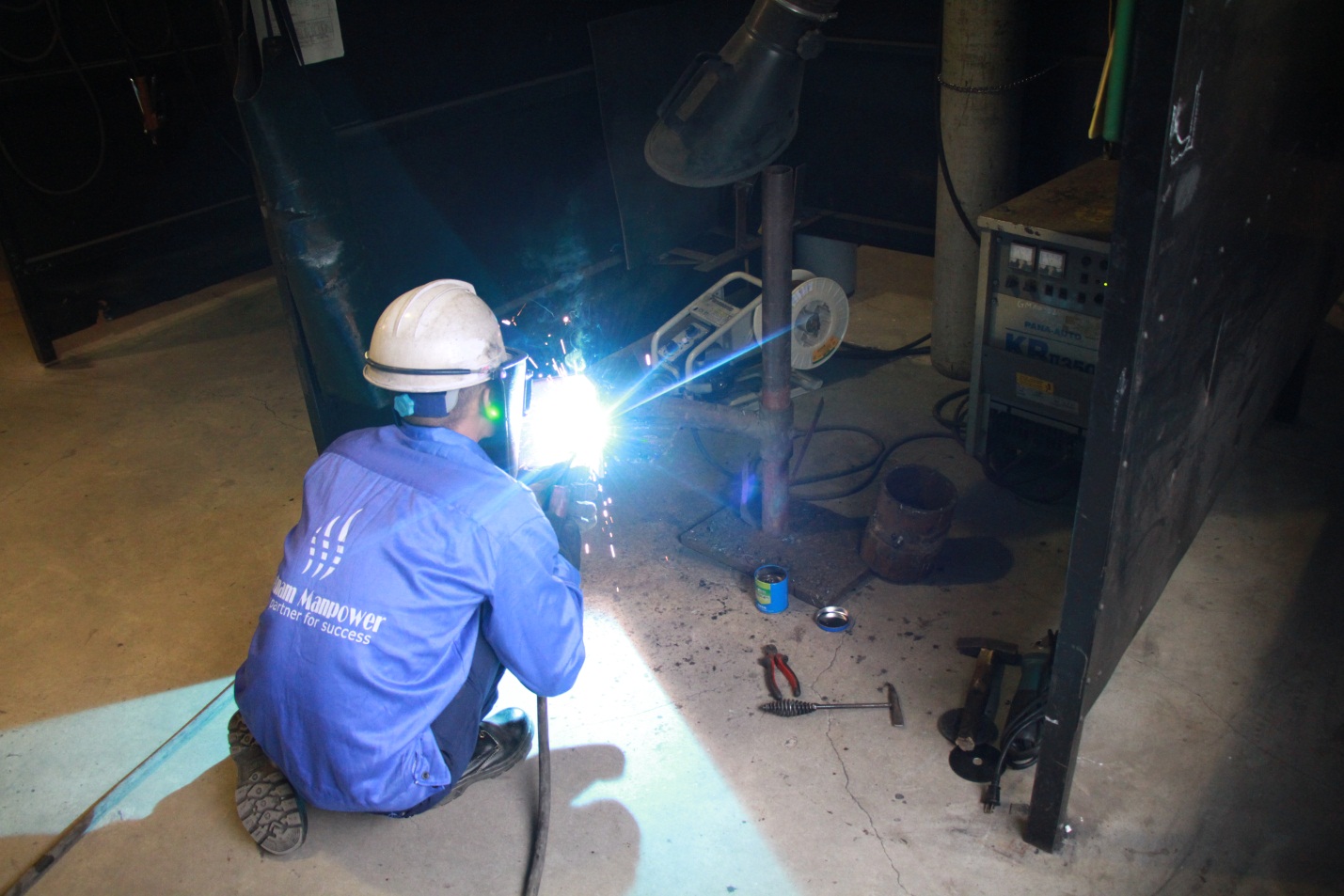 Within 30 minutes, candidates must complete 3F welding test. Then, the company representative directly assessed the welding part of each welder. Below are pictures of some of the top rated tests.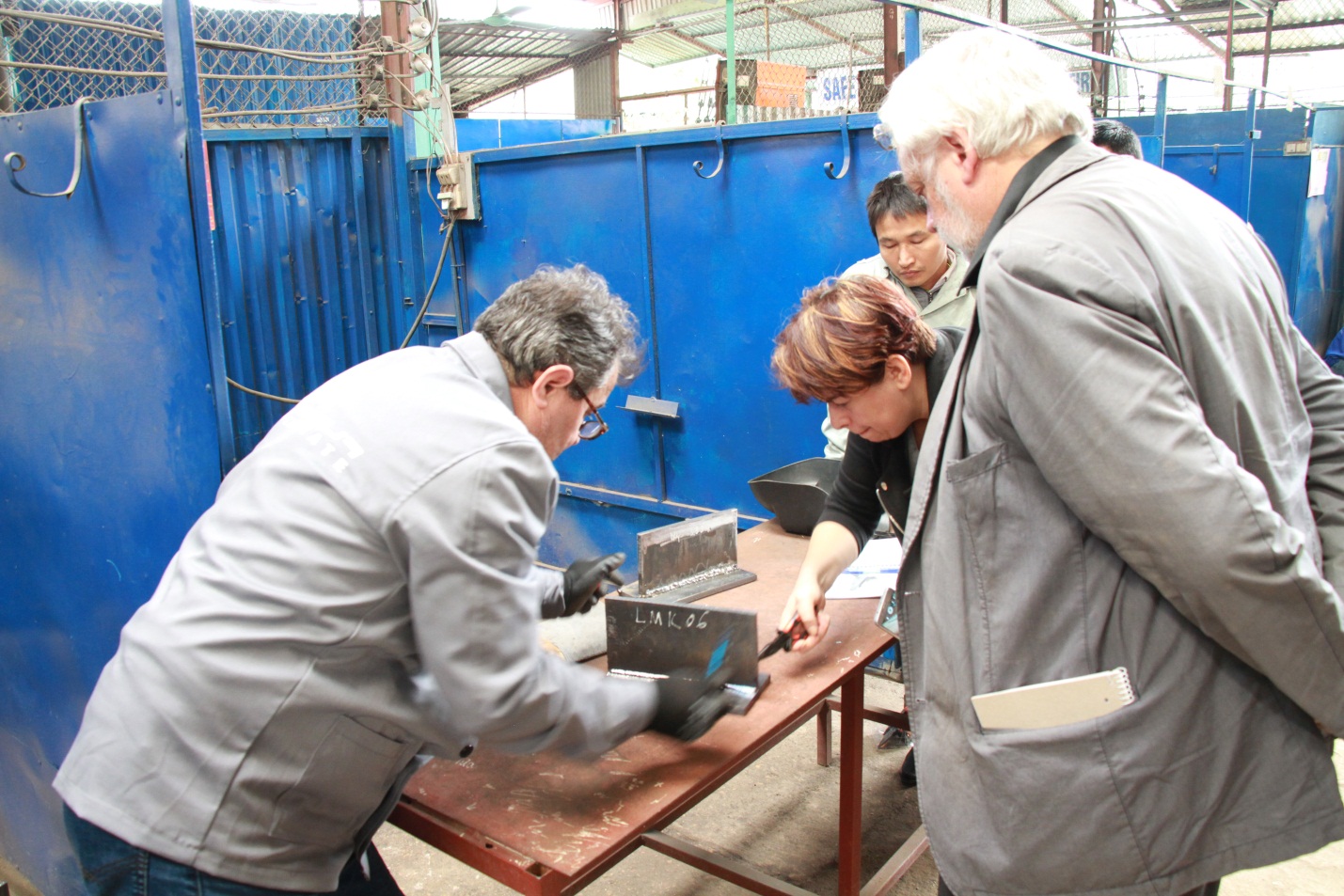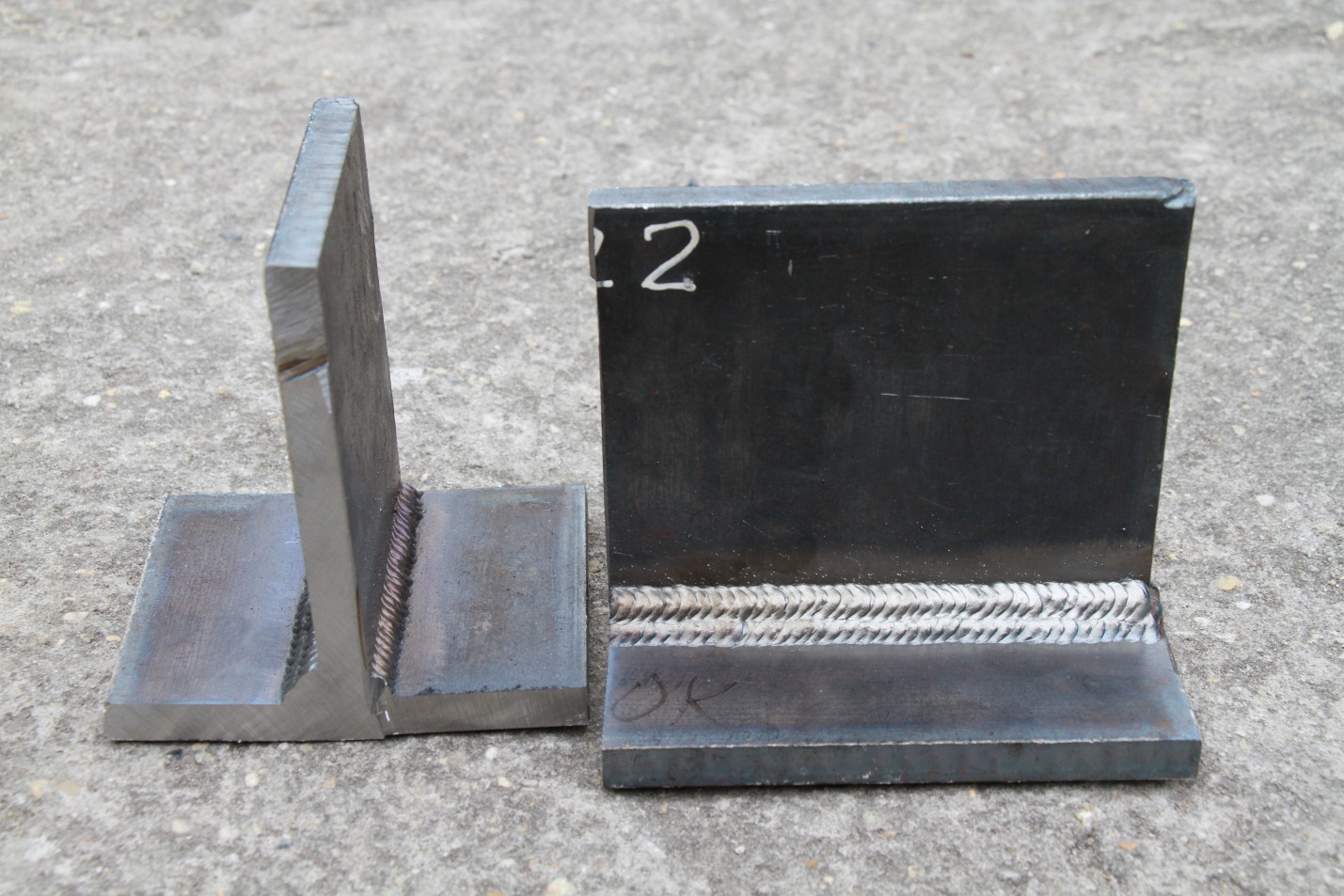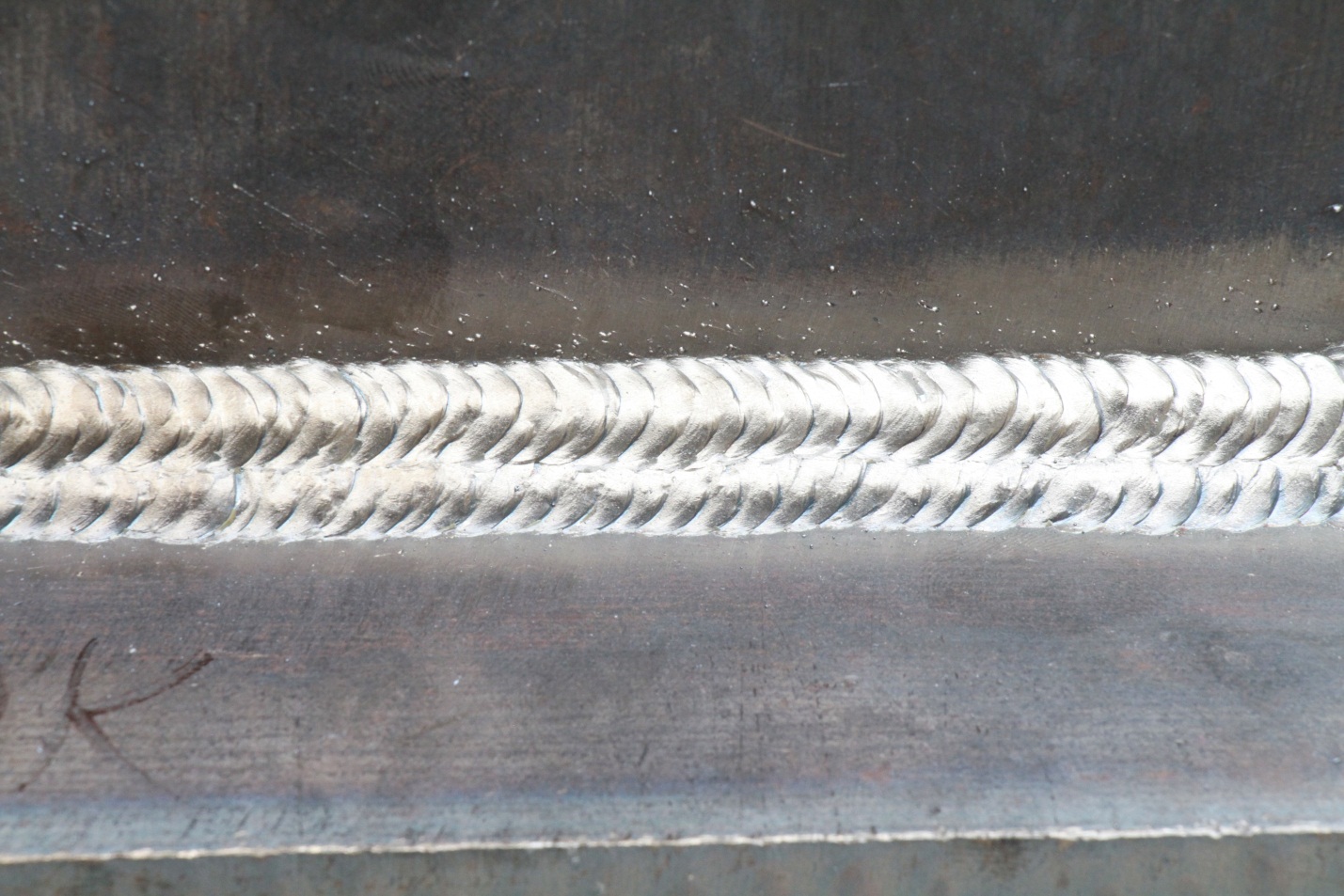 At the end of the competition, the chosen Vietnam welders will prepare for medical examinations and exit procedures to start their new jobs in Romania next year.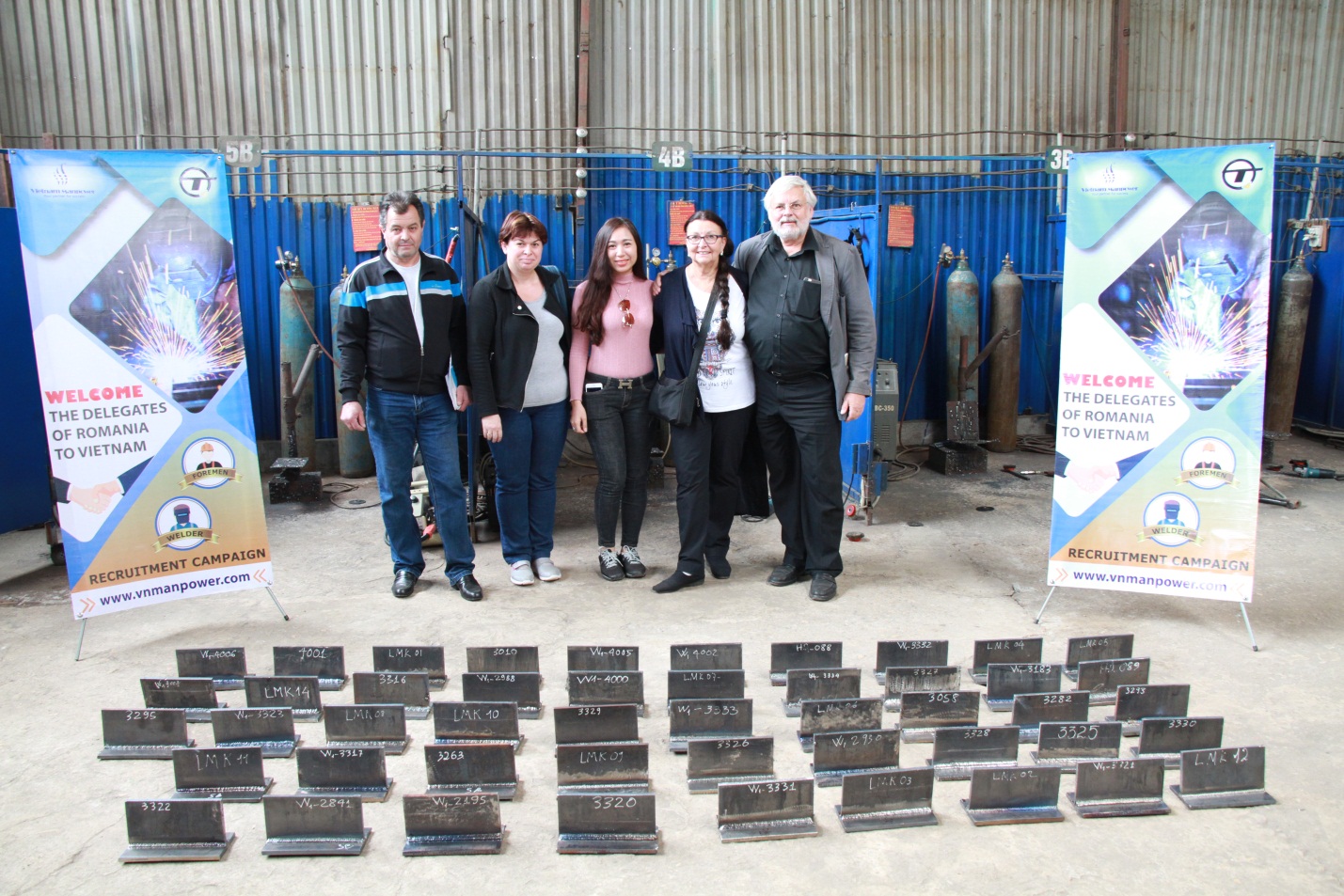 The representative of the TQ company was very satisfied with the quality of Vietnam candidates and also the service provided by Vietnam Manpower. Both companies hope to have the opportunity to cooperate in near future.