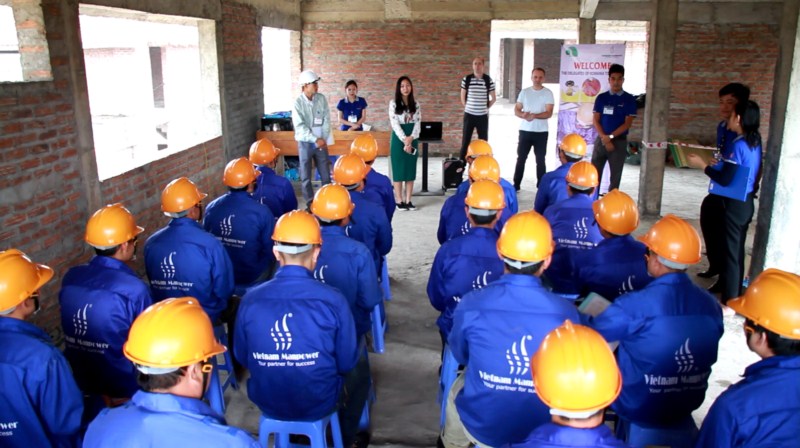 SERV S.R.L was established in 2004, they have been on the market to provide services in the field of civil engineering, installation techniques and environmental protection. Owing to the fact that SERV S.R.L, Romania is doing many projects in diverse sectors and markets, the company always has a huge demand for workers which is the motivation for them to seek for a new source of qualified laborers overseas which can meet their working requirements. SERV S.R.L targeted labor market is Vietnam which has abundant human resources, good quality and lower cost.
On the 1st of March, 2019, Vietnam Manpower and two representatives of SERV S.R.L have organized a trade test evaluate the working ability of the contestants for plumber-shuttering carpenter-steel fixer-helper.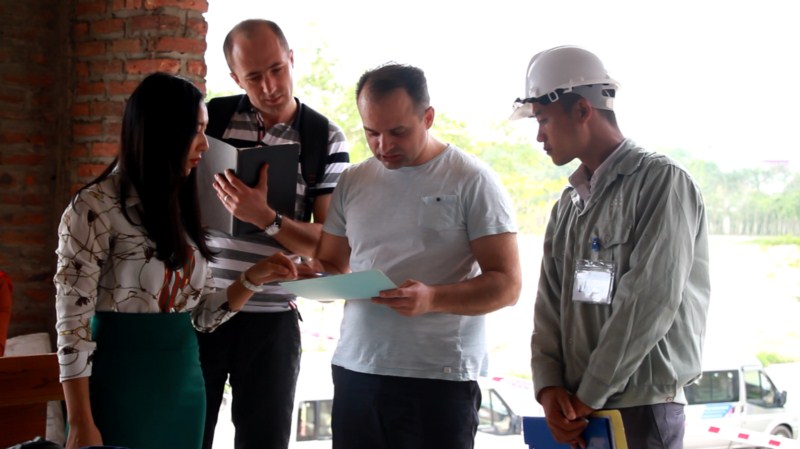 Foreman interview
In order to meet the high quality of work, Foreman plays an important role as the bridge between employers and workers. They are responsible for supervising and managing workers as well as taking care of workers' lives. Therefore, the employers required foreman to have good teamwork skills and proficient English communication skills.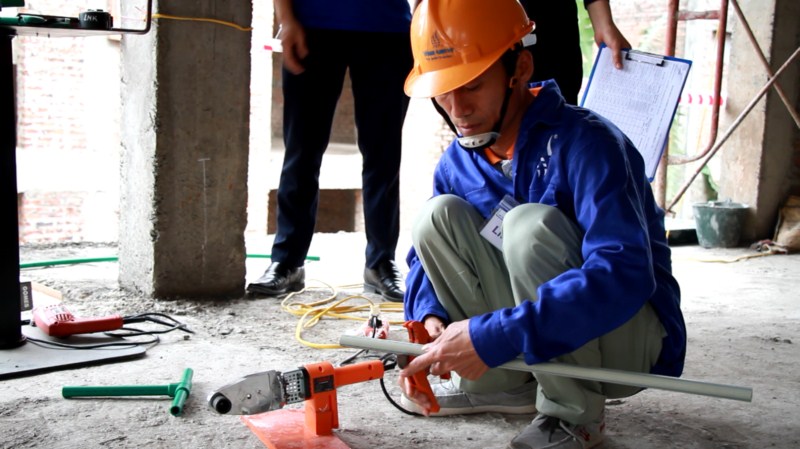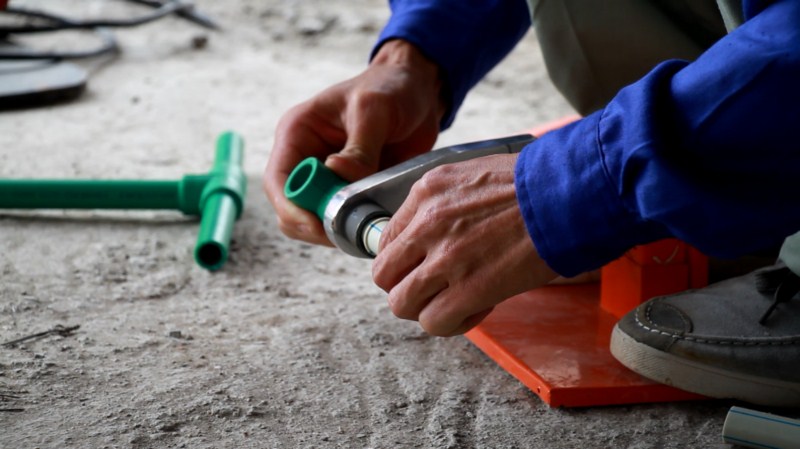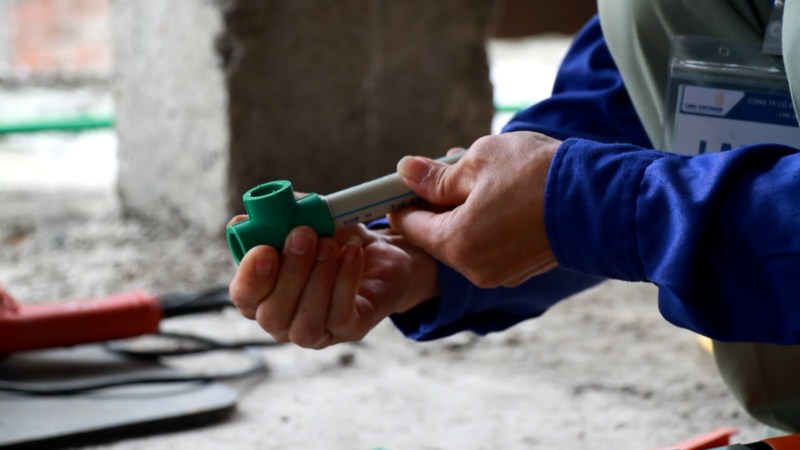 Candidates performed plumber trade test and the result
The first part was for Plumber selection. Each worker will be cut and welded the pipes under the close supervision of the employers. After completion, representatives were very satisfied with the results given by the workers, the cutting and welding joints were very precise and skillful.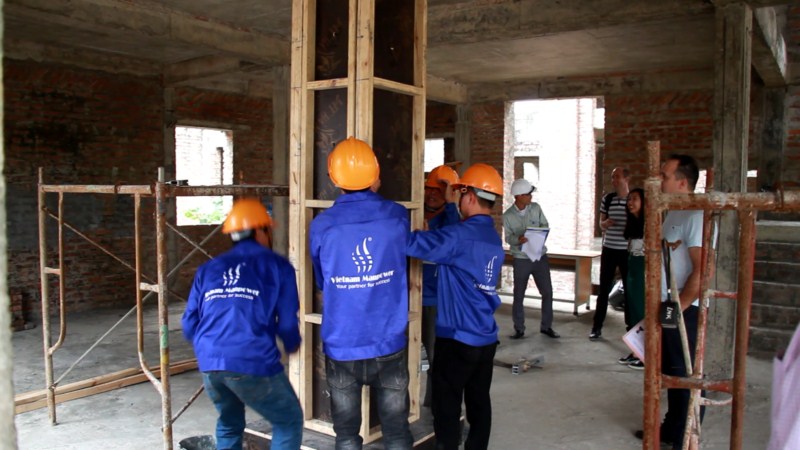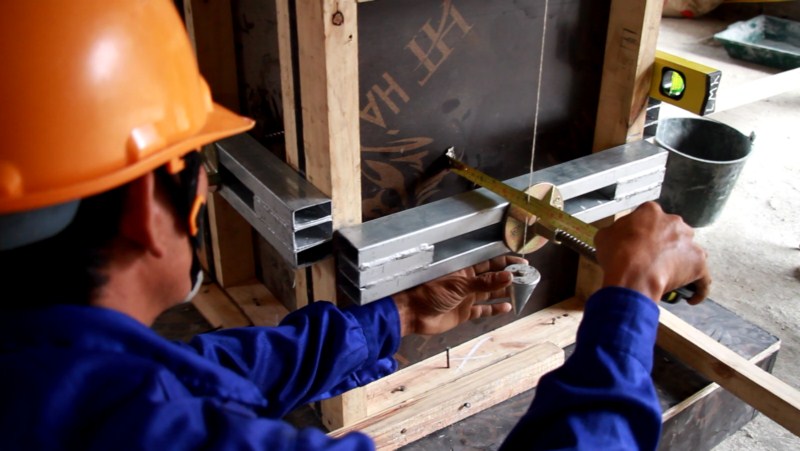 Candidates were focusing shuttering carpenter on the test
The shuttering carpenter was the next test. This part will be divided into groups, each group had 3 or 4 people, and must be completed their completion in the time allowed. All candidates had good teamwork attitude and successfully completed their exams.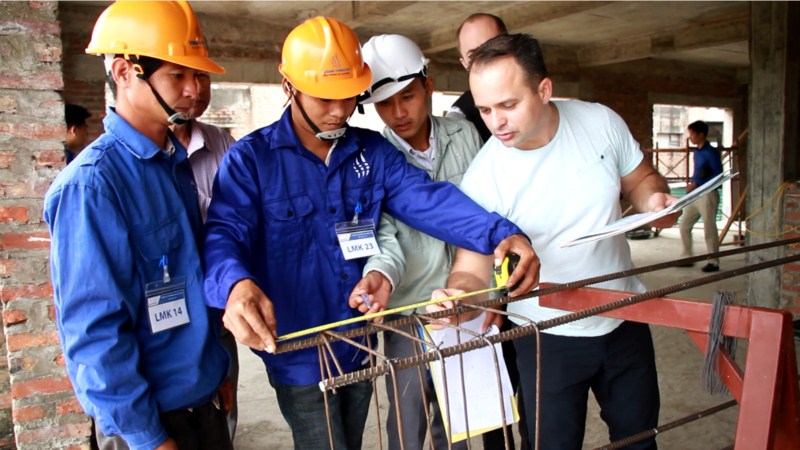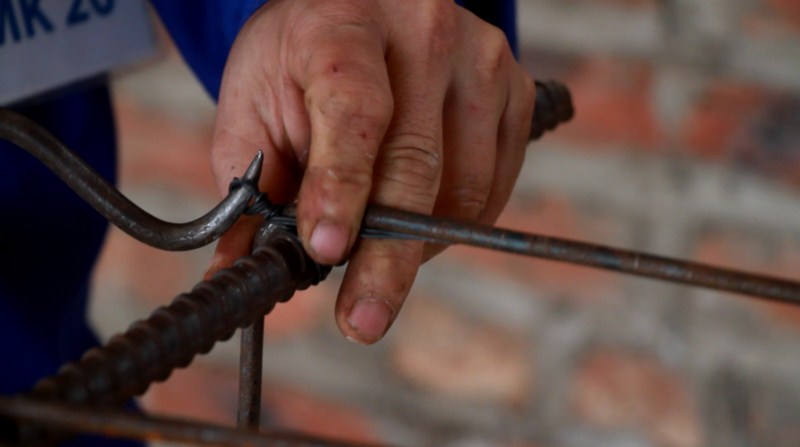 Steel Fixer test
In the third section was for steel fixer exam. A Steel Fixer will install and tie together the steel bars and mesh used to strengthen concrete during construction. All workers have a lot of experience and skills, so the employers have greatly appreciated and satisfied the candidates that Vietnam Manpower provided.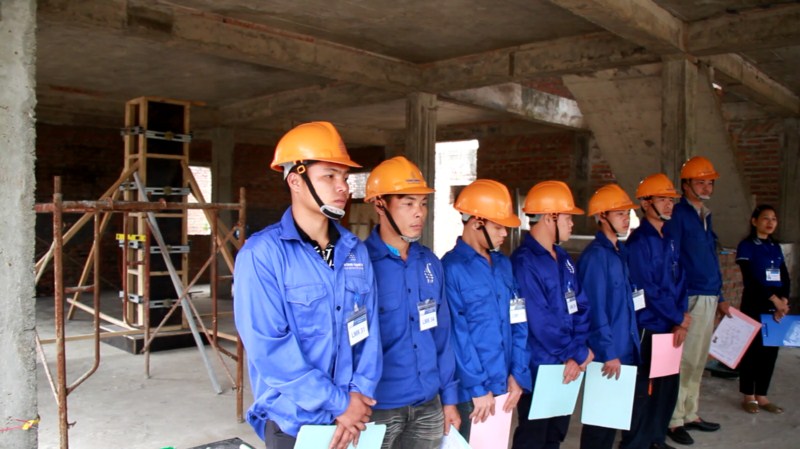 Helper was the final examination. The employers interviewed about work experience and attitudes of workers. The candidates responded very well and expressed their confidence in the oral exam.
After the recruitment campaign ended, two representatives of SERV S.R.L group were very happy because they have selected the best and high quality candidates. They were very satisfied with the quality and professional services of Vietnam Manpower. They hope that they will increasingly cooperate with Vietnam Manpower in the future.
For more information, please contact:
Ms. Lana Phung
Hotline: (+84) 949 594 116
Email: lana@vnmanpower.com