Vietnam Manpower had a wonderful start of the year 2017 with the second cooperation with Zamil Industrial in recruiting 5 more AC Technicians. This time's interview was taken place at Vietnam Manpower's office after 2 weeks from the first occasion. Regardless of the limited time, Vietnam Manpower had quickly pushed our team and successfully attained the adequate number of candidate for the interview. At the appointed days, the set-up readily implemented to welcome the attendance of Zamil's representative- Mr. Olaf Heyns. The afterward interview ran smoothly and ended up with 5 AC Technician selected.
Some images from the interview.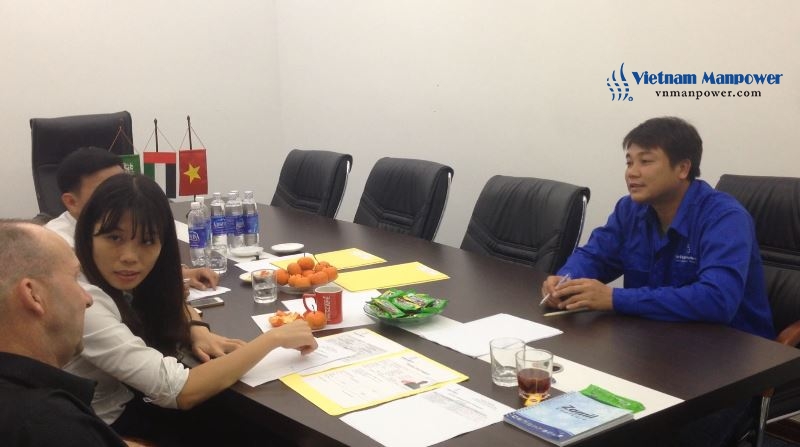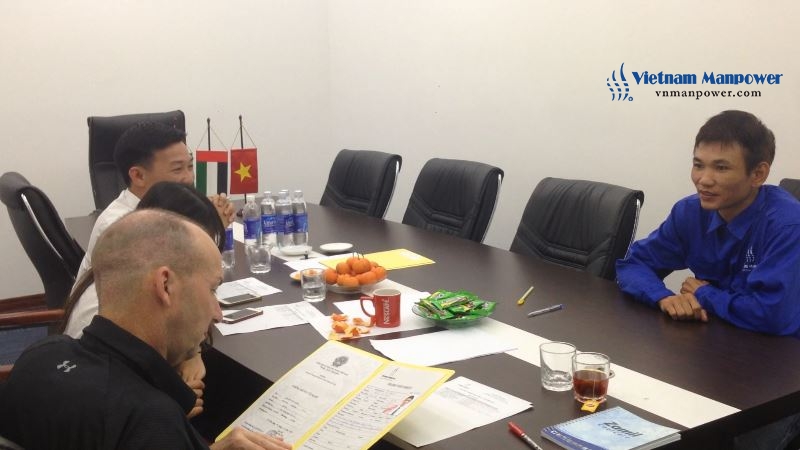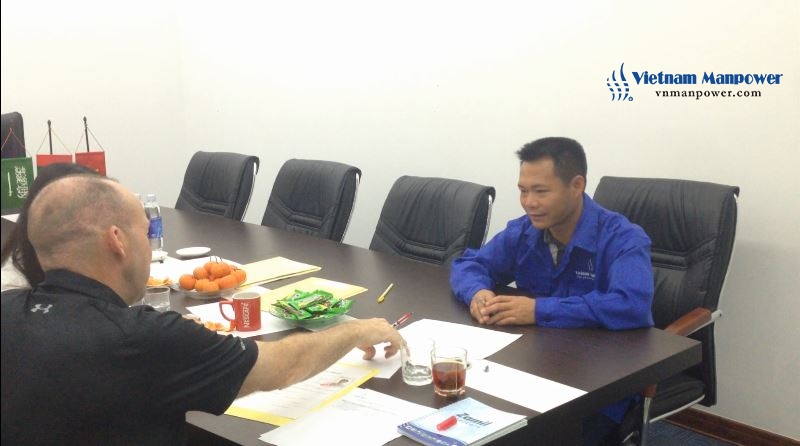 Taking the opportunity of 2nd time visiting Vietnam, we were much honored to invite Mr. Olaf Heyns to have a talk about Vietnam Manpower's service and Vietnam workers. He pointed out the strength and weakness of Vietnam Manpower's recruitment process and the quality of Vietnam labor. Upon the recommendation from Mr. Olaf Heyns, we promise to improve our service quality to satisfy the need of our valued customers.