The trade test aims at selecting MIG MAG welders to work in a factory in Slovakia. Most of all candidates convinced the Employer with their professional skill in welding. They did not only perform MIG MAG welding with accuracy but also complete it in a short time.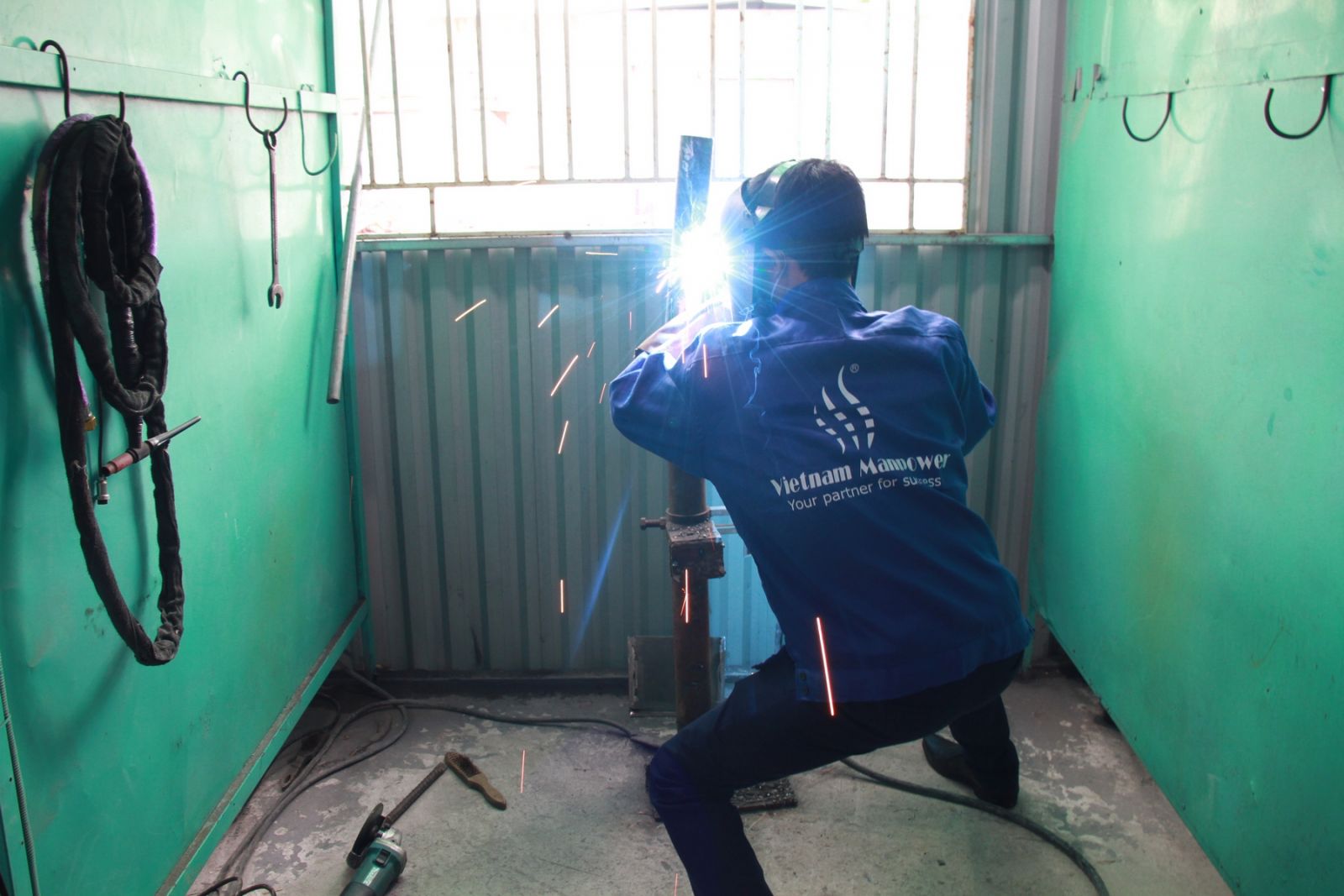 A welder is doing his test
After finishing the welding test, candidates had face-to-face interviews with B-stairlift company representative. Most of them were asked to introduce themselves and tell what they know about Slovakia. In addition, the Employer made question about the reason why Vietnamese candidates chose to work in Slovakia.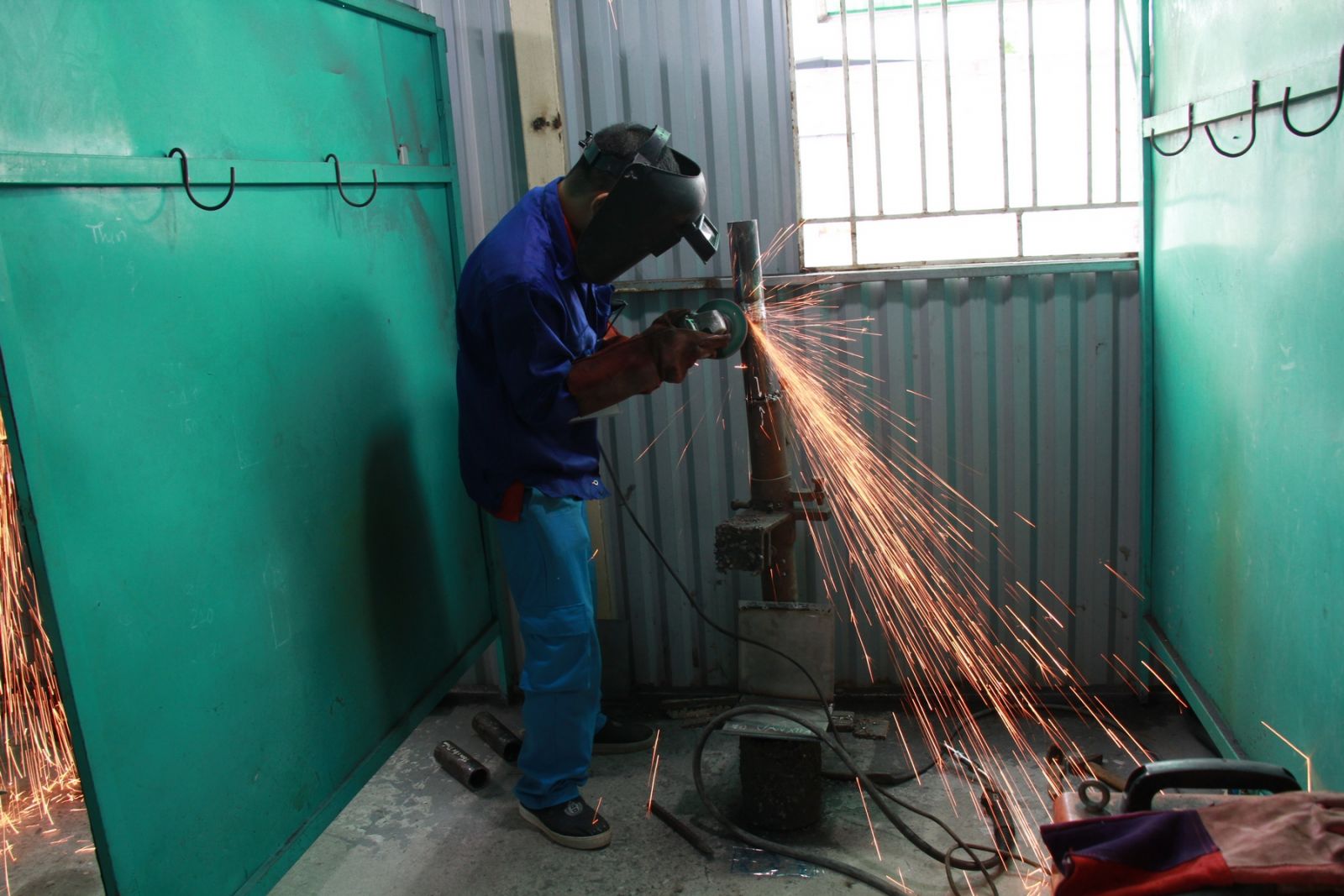 A candidate is focusing on his welding test
Beside the introduction about B-stairlifts company, the company's representative showed candidates some photos about the good life of Vietnamese workers who were working in Slovakia. Thanks to this, qualified candidates were eager to work in Slovakia where they would get high salary and many items free of charge including food, accomodation, transport, insurance, and air tickets.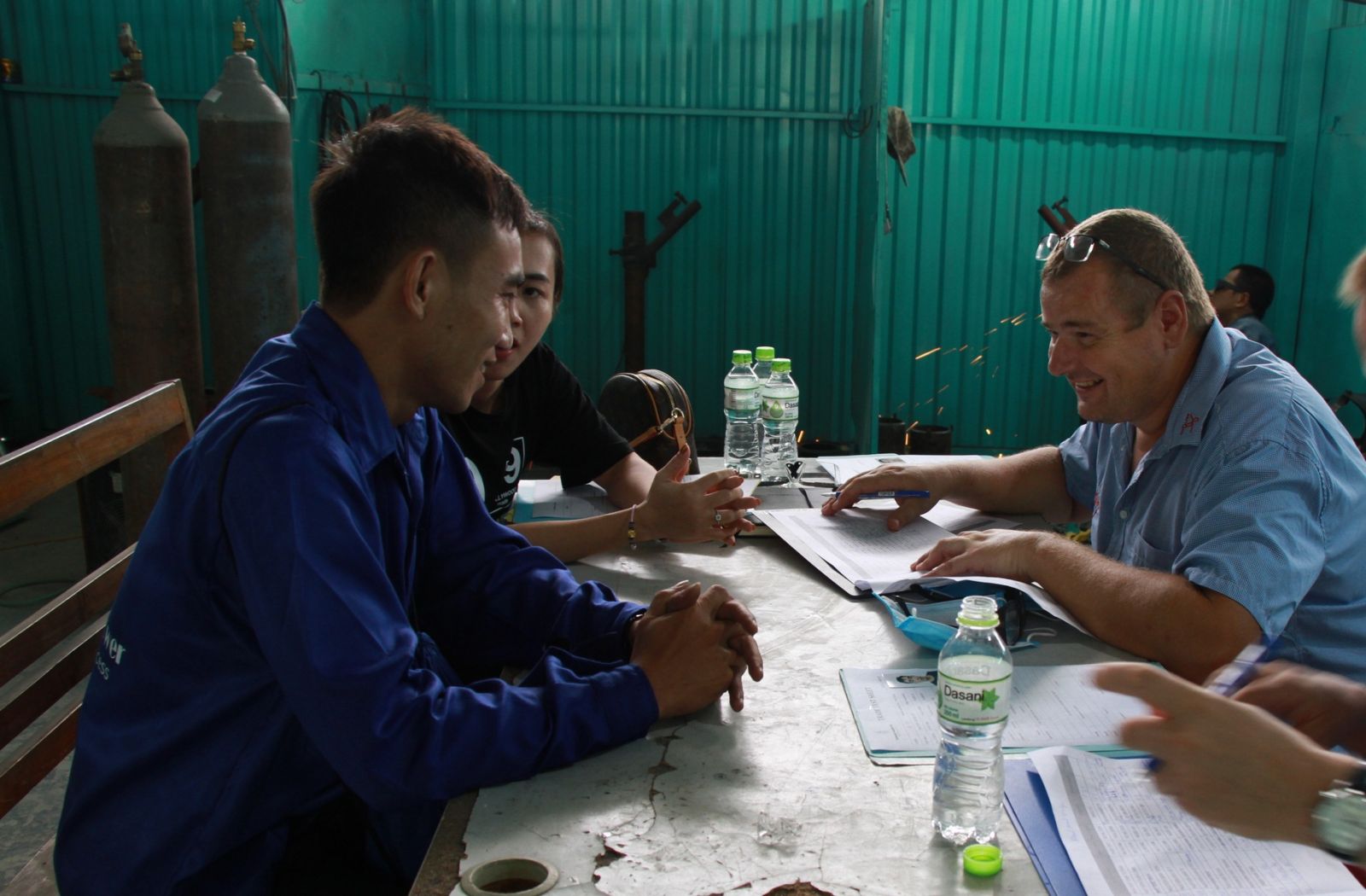 A worker is being interviewed by the Employer
Eventhough the trade test took place for quite a long time but both candidates and Employer were happy about its success.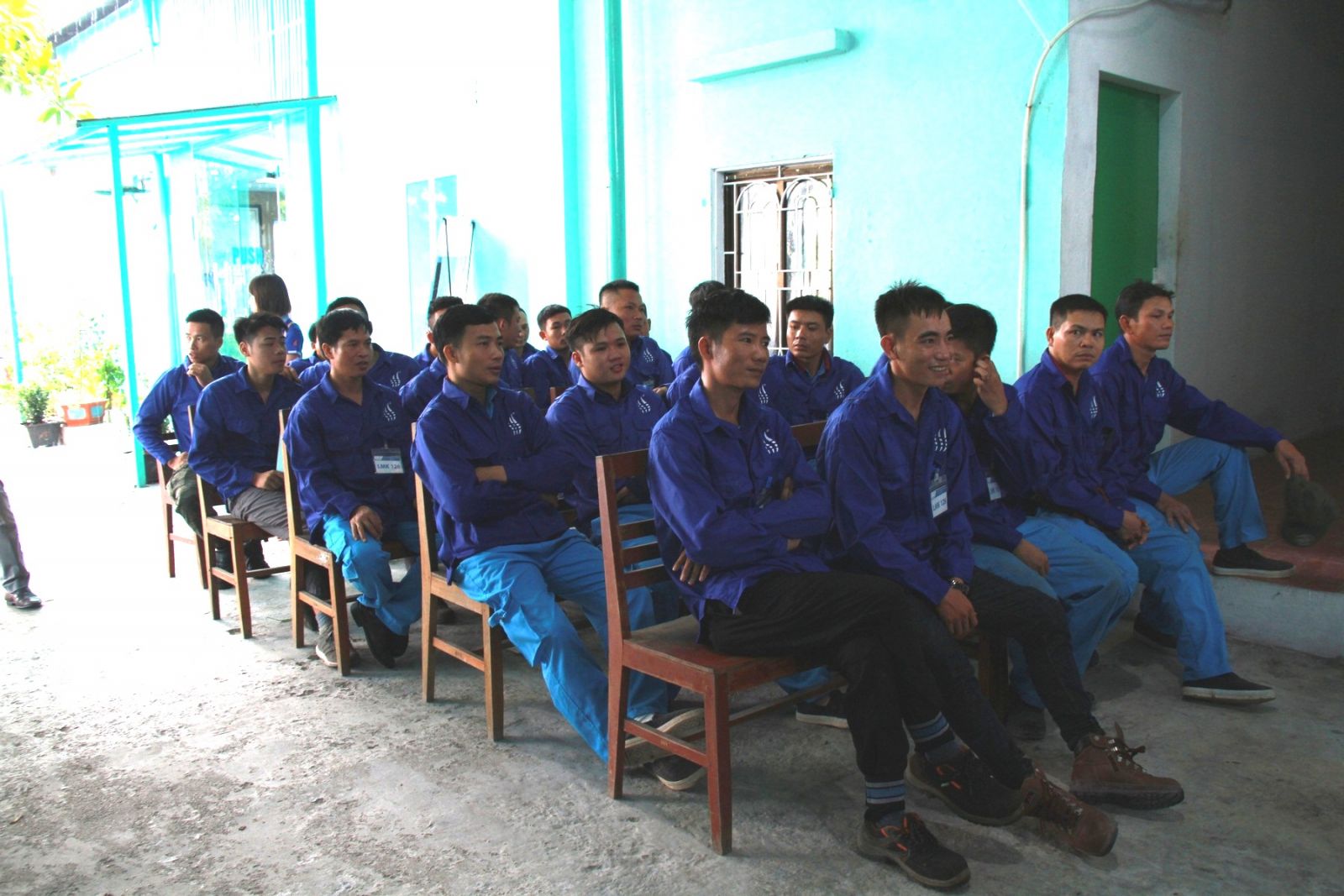 Workers are happy to pass the test
B-stairlift company is a famous for stairlifts manufacture in Palarikovo, Slovakia. Established in 1891, the company has been manufacturing stairlifts for 48 years and has been the convincing market leader of Slovakia.
B-stairlift company's representatives felt very satisfied with the trade test and interview. They said that Vietnamese workers had good skill of welding and can completed the test smoothly and fast. They also thanked for Vietnam Manpower's careful training and preparation for workers and hoped that the two companies would launch the next recruitment campaign in the very near future. Vietnam Manpower was a professional partner, they said.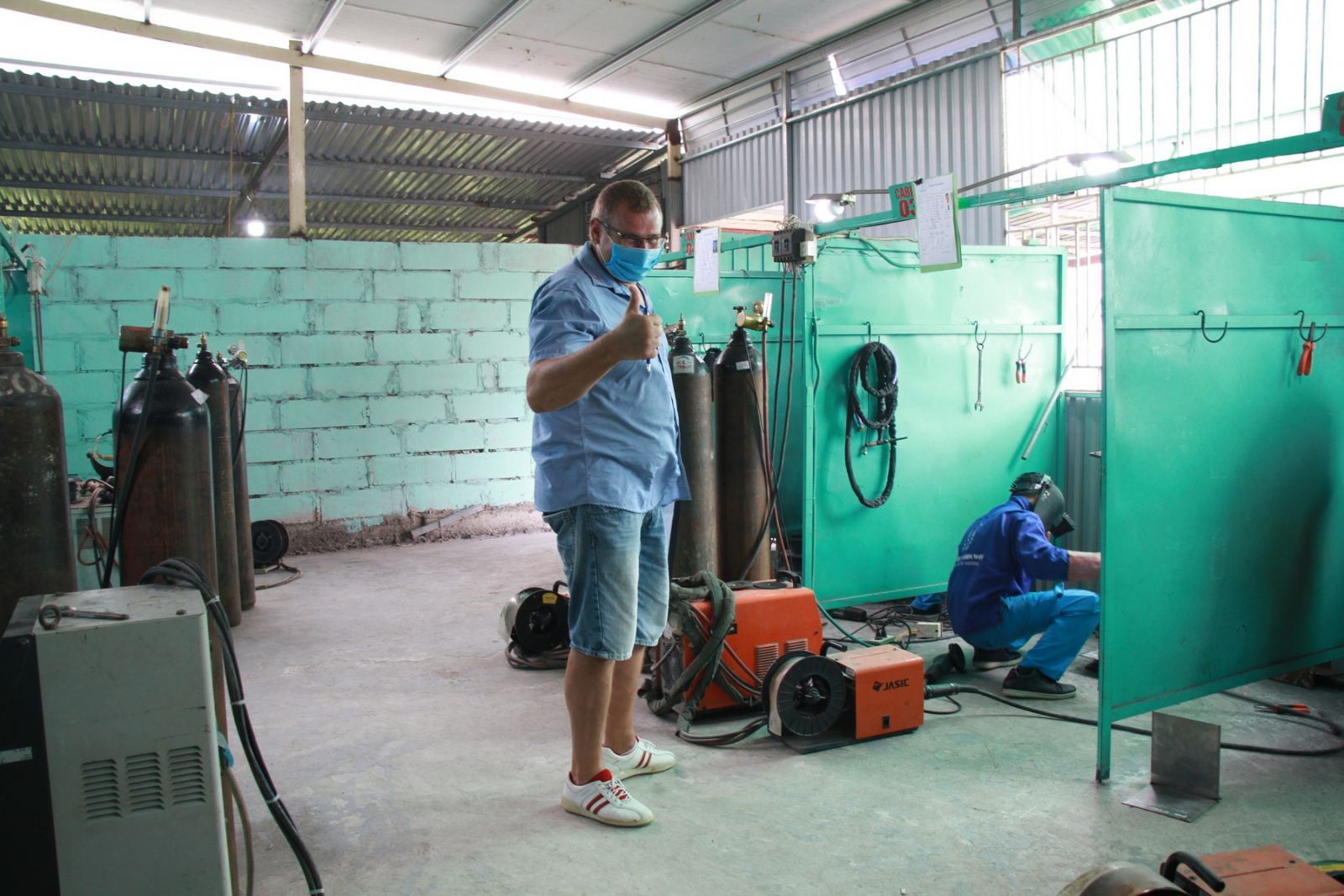 The Employer is much satisfied with the test result
As a professionally domestic and oversea recruiting organization, Vietnam Manpower carry out Oversea Placement Consultant, vocational training and human resource activities internationally.
With high appreciation of clients' interest, the company is fully committed to the complete satisfaction of both, our prestigious clients as well as Job seekers who are desirous for oversea employment with a right and a better secure future.
For more information, please contact:
Ms. Lana Phung
Hotline: (+84) 949 594 116
Email: lana@vnmanpower.com