1.Vietnamese workers have the same skills but receive lower wage than local workers
Wage is one of the biggest problems in Romania at the moment, which drives all the candidates to rich Western European countries. The average salary of workers in Romania is between 500-600 euro, while that could be up to 2000 euro in Germany and Italy. However, the basic salary of 500 euro per month for any kind of construction worker, welders, pipe fitters, manufacturing workers, etc. is a dream for Vietnamese. They're willing to work, as long as the job is stable for at least 2 years (reasons explained below)
In term of skill, you can watch the videos of Terqua SRL 3G welder recruitment.
2.They are willing to work overtime and under high pressure
Since most of the Vietnamese workers come from poor families, they're willing to work OT to make more money to support family. Each Vietnamese worker may work up to 10 hours per day, which help the company to reduce the amount of workers needed.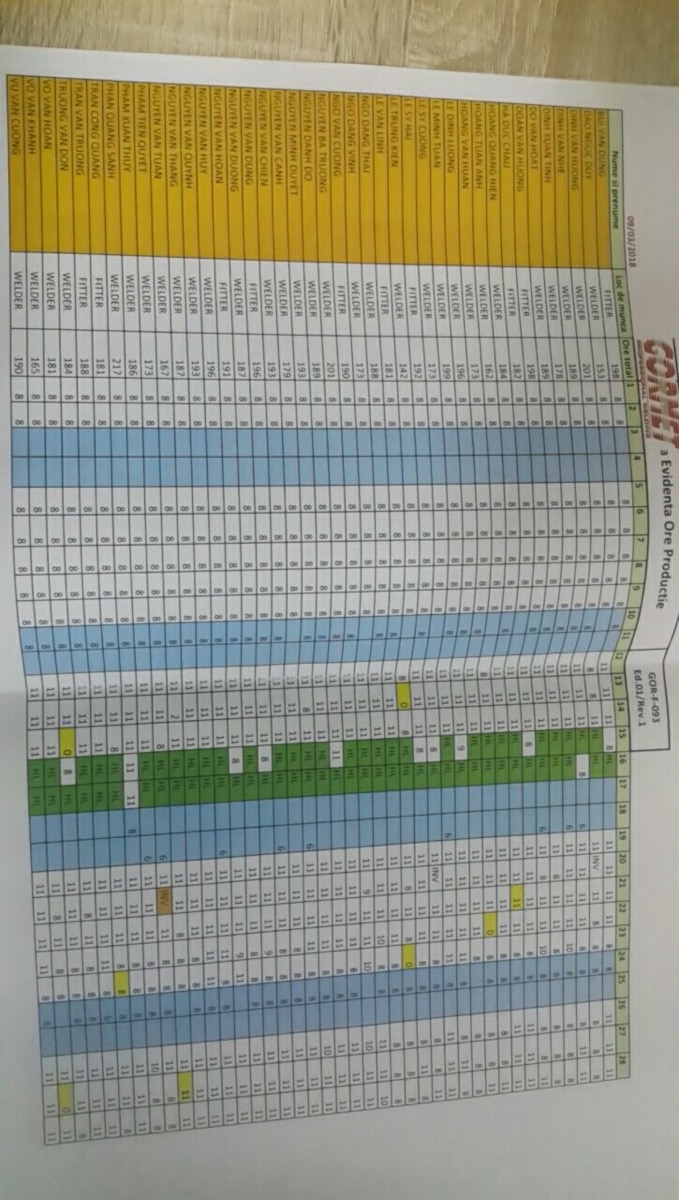 Vietnamese worker OT - information provided by Gormet Co.
3.The duration of the recruitment contract is 2 years. Vietnamese workers do not ask for a raise in salary throughout the contract, while local worker will.
The most important factor with Vietnamese workers is job stable. As mentioned above, wage is not a problem.
In Vietnam, most of jobs for workers are temporary, without any kind of insurance and even without contract. Workers who aim to work abroad expect for a stable job with contract duration of at least 2 years and never ask for a raise in salary, as long as they have OT.
4.They won't switch job (and are not allowed)
Vietnam Manpower agency commits that the worker s will finish the contract with Romanian company, rather than switch to another job like locals. Romanians have the right to find job in Germany, Italy, The Netherland, while the Vietnamese workers are tied with the contract. They don't have the language skills to find chances outside. And that are not allowed in the work permit.
5.Romanian company can save both time and money for recruitment. Why not?
It will take time if a Romanian company tries to find local workers at the moment. Recruiting via website such as ejobs.ro, myjob, ro.indeed, etc. may be a costly choice and even no effective. As we all know, Romanian workers are leaving the country. However, a FREE recruitment project in Vietnam may help the employer recruit up to 100 workers per few months.
Why FREE? Vietnam Manpower takes charge of all cost needed for the skill trade test between Romanian recruiter and Vietnamese workers in Vietnam. Romanian company only pays for work permit of selected workers and round-trip flight ticket to Romania.
Is that useful? Download the Ultimate Guide to recruit Vietnamese workers to know more about the recruitment process at this link.