Last January, more than 100 Vietnamese welders participated in the trade test to work for Sinopec Co. – project KNPC Al-Zour in Kuwait. An inspector from Bureau Veritas was invited from Shanghai to Hanoi as third party to conduct RT (Radiographic test) and give certificates for the selected welders.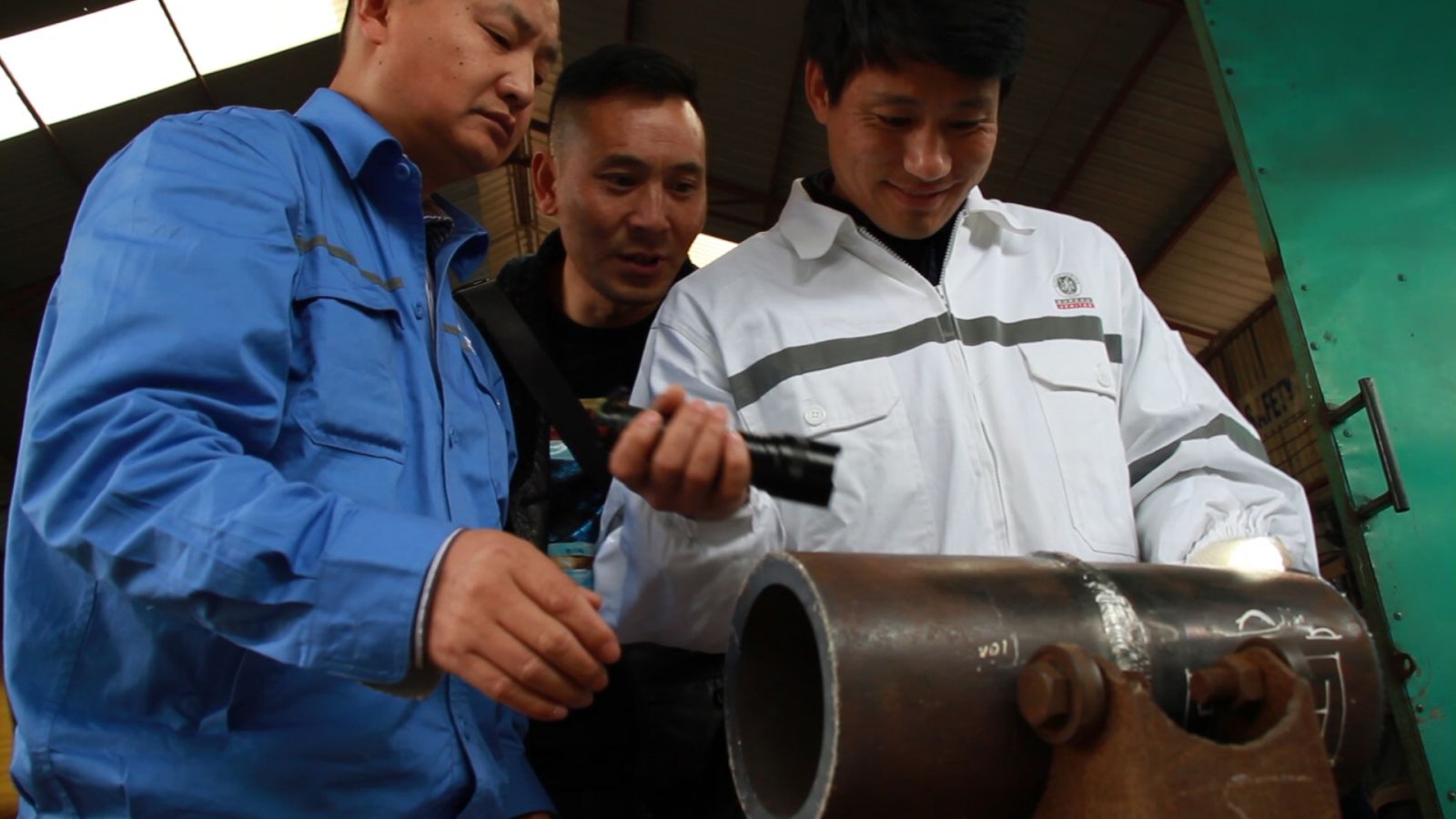 Both Bureeau Veritas and Sinopec representatives are satisfied with quality of Vietnam candidates participating the trade test
As interviewed after the trade test, Bureau Veritas representative – Mr. James Dong gives very good compliment for Vietnamese skilled workers:" This time I come to inspect the welders for Vietnam Manpower. Vietnam Manpower company is very well, and the training center also the welders are very good. I have inspected and think they could work well outside!".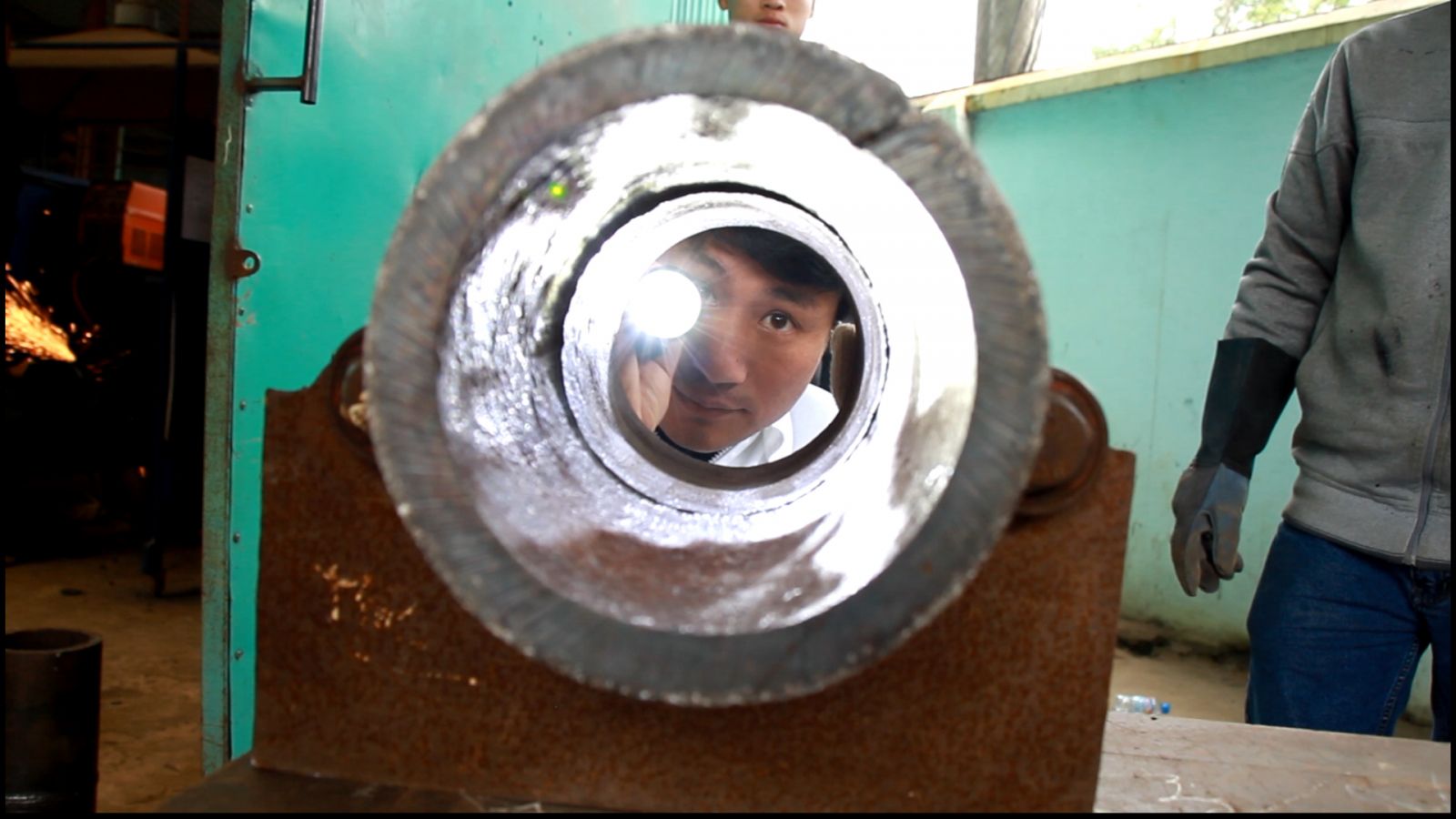 Bureau Veritas inspector is checking a coupon of Vietnam welder
About the welder test, they had to finish 2 coupons: welding 6-inch pipe with thickness of 18.26mm and 2-inch pipe with thickness of 11.07mm. The test was assessed to be challenging and highly-classified. After nearly 04 hours for both tests, Sinopec and Bureau Veritas' representative would do a visual check first, before sending all accepted couples to APAVE Vietnam for RT test (radiographic test). The RT report will be inspected again by Mr. James Dong from Bureau Veritas. Then, a professional welding certificate will be issued to the best workers who qualified to work on site in Kuwait.

Read more about Sinopec recruitment project in Vietnam here.