Act quickly
At some large companies and corporations, the interview process is often very complicated and goes through many stages of rigorous selection. There are exceptional cases when candidates even go through five rounds of weekly interviews. In general, with good candidates, they may feel bored and actively seek another position, at another company while waiting for the next "turn" of the interview. Employers should note that, when entering the interview stage, you should be prepared to ensure that this process takes place as quickly and neatly as possible, avoiding the case that you have to go through many procedures and processes. over-evaluate candidates. Make sure that the hiring decision makers have time to meet and talk directly with the candidate before you schedule the interview, and give a specific and precise time frame for each candidate.
Equip yourself with information
According to a senior employee shared: "Talent candidates are more likely to receive job offers from many different businesses, and they will ask you about benefits, salary, promotion opportunities. advancement and other remuneration regimes". Make sure you have a plan in place for questions like these, as such candidates will often have some consideration for their interests between different companies. Be prepared with enough information from departments and leaders (there should even be a few proposals to increase remuneration but still be consistent with the general policy), because during the interview, if you still have to find for more information, you can make the candidate feel suspicious or lose interest in the job.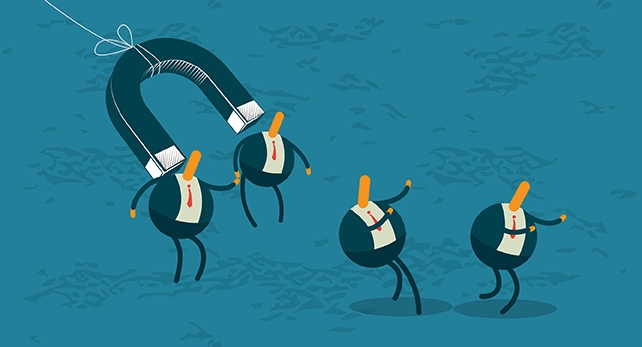 Prepare to negotiate
During the staged interviewing process, if you, as a recruiter, feel that you have selected the most suitable candidate for the job, do everything you can to hire them. Usually, the best candidates are already entitled to a lot of benefits in terms of vacation days, travel expenses, business expenses and other important insurances according to company policy first, so you should list your expenses. This benefit corresponds to the candidate and to the ability of the company. Many good candidates answered that they care a lot about the remuneration and welfare regimes at companies, even some candidates admit that they are willing to trade a negligible salary difference between the companies. company, in exchange for long-term stable remuneration and working environment.
A common problem you can see in the talent race is speed. This is the key point that employers always use when trying to land the best talent. Although the HR market is now much broader and more accessible than before, the top candidates are not easy to find. Employers need to have appropriate plans to recruit and retain employees for the company.