These high-quality workers, also known as trainee – are welcomed to Japan for training first, then being sent to Japanese firms to work and receive a" dream salary". The whole program lasts for 3 years and when it finishes, trainees are sent home and not allowed to return Japan again. Some countries make very good use of those skilled human resources, like China, while some cannot. That's the case of Vietnam!
Due to Vietnam Manpower's research, the exact number of Vietnam jobless skilled workers in 2018 will be much more higher than only 90,000. Since there are a total of 500,000 Vietnam workers now working abroad under short-term contracts, many of them will finish their duties and come back home next year jobless, along with the trainees from Japan.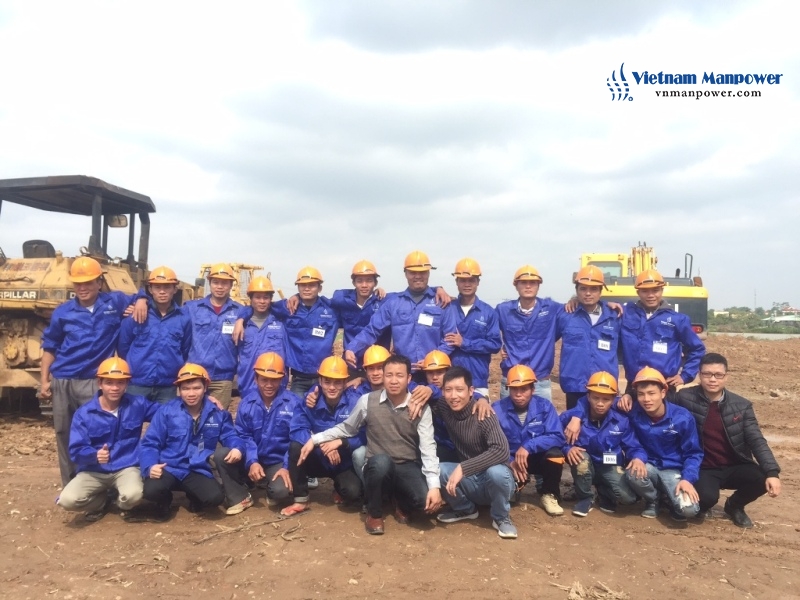 Vietnamese workers in Arab Saudi construction project are very pessimistic about their future when finishing the 2-year contract in 2018
Recently, a representative of MOLISA (Ministry of Labor – Invalid and Social Affairs) has revealed: "Most of trainee workers coming back to Vietnam are now suffering from unemployment, or having a temporary job while finding chance to work abroad again. They can't find in the market appropriate jobs and salary that worth their skills! "
Due to a research conducted by Vietnam Institute for Economic and Policy Research (VEPR), nearly 61% of trainees who return to Vietnam are now taking jobs irrelevant to their skills and knowledge obtained from abroad. Also, before departing to Japan, only 5.26% of trainees are unemployed. However, that rate raises to 11,4% when they come back.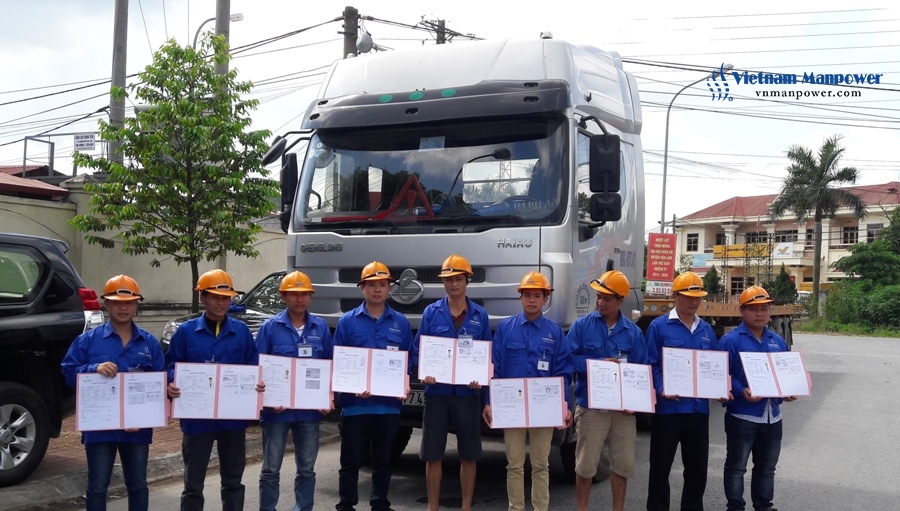 More than 100,000 Vietnam skilled workers will find jobs abroad next year!
Explaining for not recruiting skilled trainees, a manager in Vietnam said that trainees often demand higher wages than locals, which enterprise cannot afford. Moreover, it's not compulsory to hire trainees when the domestic labors still meet the requirements (which is very basic job that doesn't require skills and get paid very modest salary).
At last, he still gave compliment for a small amount of trainees now working for the firm: "They always finish the job on time, obey the rules and make Japanese work spirit spreading and bringing good impact on other domestic workers!".
Since Japan labor market is closed forever to them, new destinations such as Romania, Poland, UAE, Saudi Arabia, Bahrain, etc. are in their sights. Last year, nearly 200 Vietnamese 3G welders found their chances to work in Romania for three companies Gormet, Trinet Grup and Terqua. While Poland has just opened their labor market for Vietnamese workers, 2018 will be a busy year for Eastern Europe to welcome new skilled workers to solve manpower shortage.