If you are a foreign HR Manager looking for Vietnamese worker, many manpower agency in Vietnam will propose cooperation with you. There are hundreds labor agents in this small country. However, it is not easy to find a reliable one, while their responsibility is so hard: finding, testing, teaching and completing all pre-departure documents for supplying you overseas manpower.
Those are 3 important things that HR Manager should evaluate in their recruitment agent before choosing one.
1. Manpower agency must have a license
In order to have a labor export license, agency must meet many strict requirements from the government, such as: The legal capital of at least 5 billion Vietnam Dong (equal to 250,000USD) and a detailed plan to organize process of labor export. Also, the company representative must have a university degree, a clean resume and at least 3 years of experience in supplying manpower abroad.
Only about 300 companies in Vietnam have a labor export license. While in fact, the exact number of professional company that supply worker is much lower than 300, as many companies only register labor export as sub-sector. Also, many "ghost" companies still work without license, causing many damages to both foreign company and Vietnamese workers.
At first, to ensure that you have found a truly reliable manpower agency, you can look up their license at the Vietnam Overseas Labor Management website here
(Find us by keyword: LMK)
Note: Website is not available in English. Use Google Translate if you need.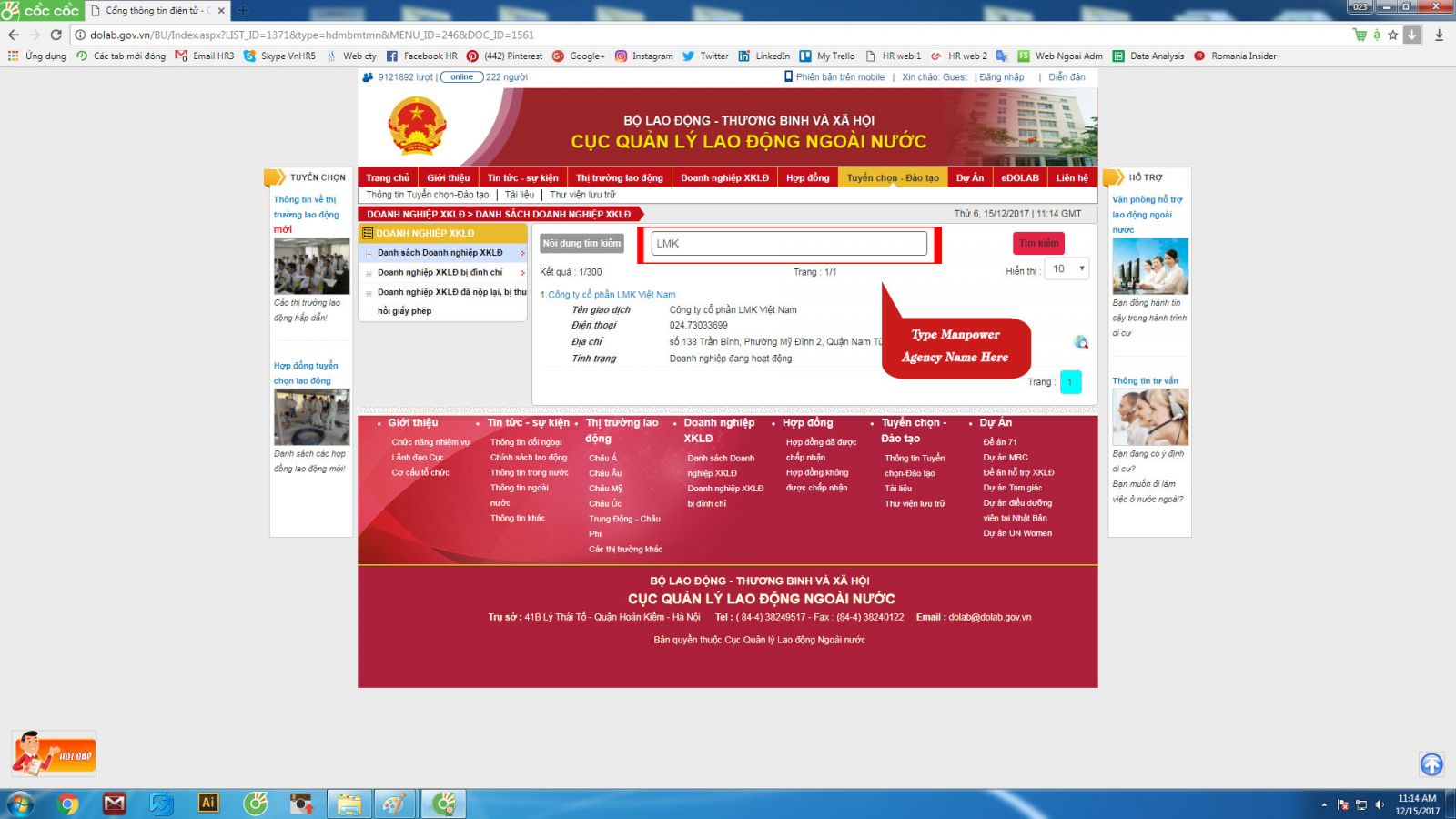 2. Manpower agency must orientate the recruiting process
As a labor market scrambled by employers all around the world, Vietnamese workers have many options when going abroad. They may consider the difference between wages in the Middle East and Europe, the taxes on their wages, the service fee for Vietnam manpower agency, or barriers according to employer's country labor laws. In addition, other benefits such as accommodation, food, working conditions (outdoor or in-house), and the possibility of earning extra income from working overtime are all very important to the Vietnamese workers.
In Vietnam, most workers prefer jobs that available many hours to work overtime. For example, a basic salary between $550-$650 and a total income including overtime around $ 800- $ 1200 is attractive for Vietnamese workers. However, income is not the only factor. Some countries offer easier visa procedure for foreign workers such as the UAE or Saudi Arabia are particularly attractive to lower-level workers. After all, income will still be higher than working in Vietnam and still considered attractive to the workers. Recruitment agency in Vietnam needs to provide foreign employers all the information about labor market, also about Vietnam law for labor export. They also must provide the exact time needed for recruiting process, from the time signing labor contract until worker's departure to employer country.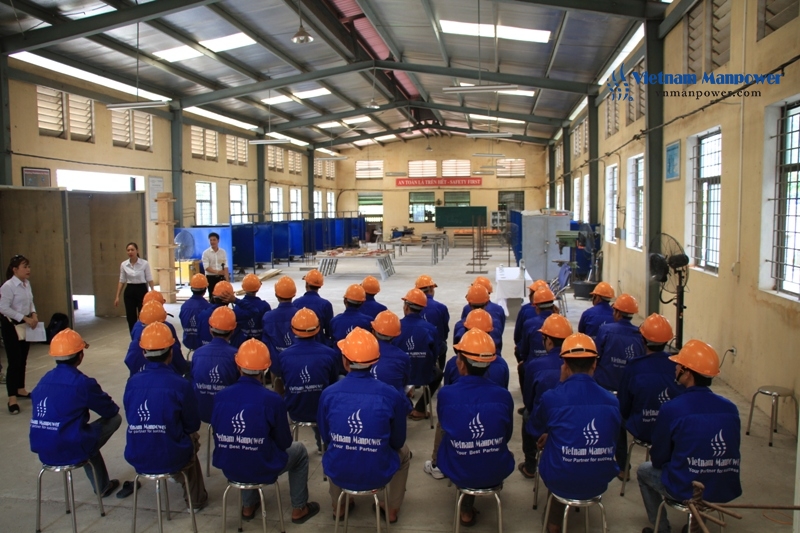 3. At least 80% of workers supplied by manpower agency must meet the employer's requirements
After reaching an agreement with a foreign employer, recruitment agency in Vietnam are responsible for finding workers, training skills, language and culture for them, to avoid culture shock or lack of skills. Many Vietnamese workers cannot communicate in English and do not have any religion. This can lead to misunderstandings when working in European or Middle Eastern country, where many people are Catholic and Islamic. Therefore, the pre-training process in Vietnam is very important and needs a discuss between the foreign employer and the manpower agency in Vietnam.
Often, a reliable recruiting partner will need about two weeks to one month to prepare for the trade test and interview, starting from the date contract signed. 01 month is a reasonable time for the initial search and first testing labor's skills and medical check. An effective manpower supplier has ability to focus 1000 labors if required for a trade test and interviews directly with foreign employers. Howerver, the most important thing is passing rate must be over 80%.
In recent years, many Romanian and Middle East companies have partnership with Vietnamese labor supply companies. They sent representatives to Vietnam, go straight to vocational training to open trade test and interview with workers directly.
Romanian company Gourmet Company and Saudi Aramco are one of the most successful recruiters this year, when both companies brought back to their countries 80 and 100 Vietnam welders respectively. Nearly 90% of candidates participating the test were chosen, saving the employers so much time and effort finding in their home country which is now suffering from labor shortage. The recruitment process lasted for around 2 - 3 months, since the day signing contract until workers' departure.
These are the basic things businesses should consider while choosing recruiting partner. If you have any contributions, please leave a comment below. We Vietnam Manpower will respond as soon as possible!