Vietnam Manpower., JSC have successfully organized many trade tests in which thousands of workers recruited to work in Romania. This helps boost the company's prestige in Romania market.
O.I SRL Company placed great trust in Vietnam Manpower and authorized the company to recruit 90 workers in 5 jobs including welder, painter, forklifter, turner, and piercing press tool operator. The employer did not have to go to Vietnam. Instead, they viewed the test and give scores to candidates via Skype.
1. Painting test
Candidates were asked to do painting on raw steel staircase. They performed the test in the following steps:

Painters' good skill persuaded the employer and 95% of them were chosen via Skype video call.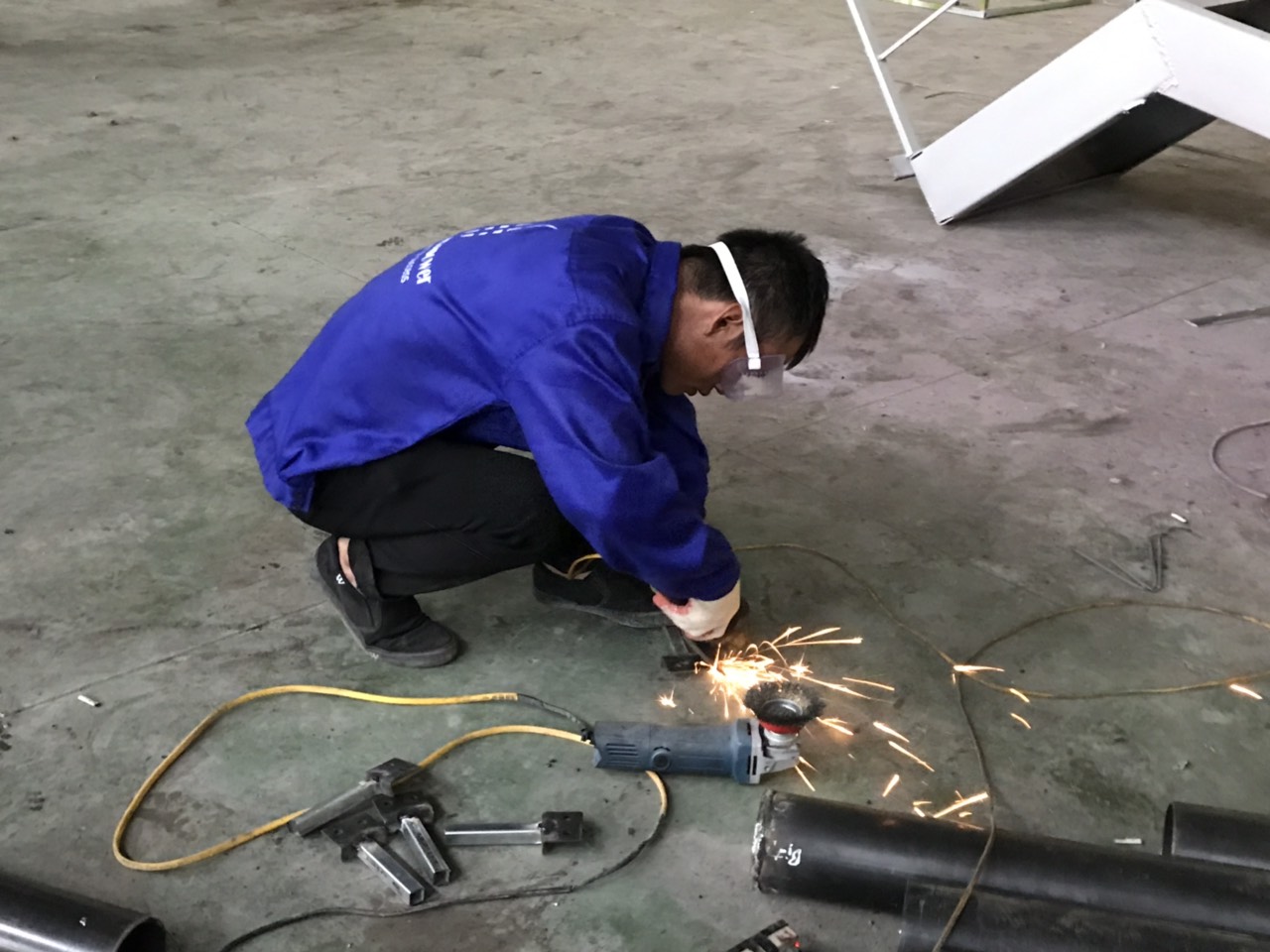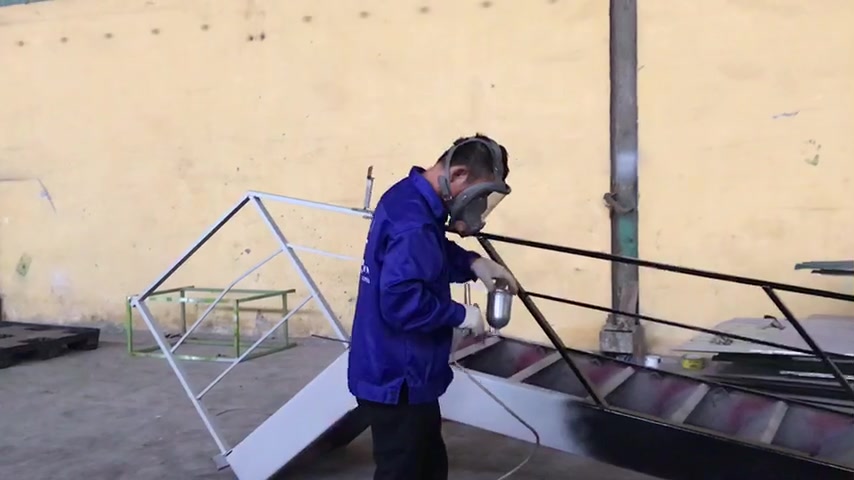 2. Piercing press tool operator test
Those who applied for the piercing press tool operator had to use the machine to pierce and press on a four-millimeter thick iron sheet. They did not only know how to operate the machine but also solve issues arising during the operation process. Most of them were regarded as skillful workers who took the test with great attention.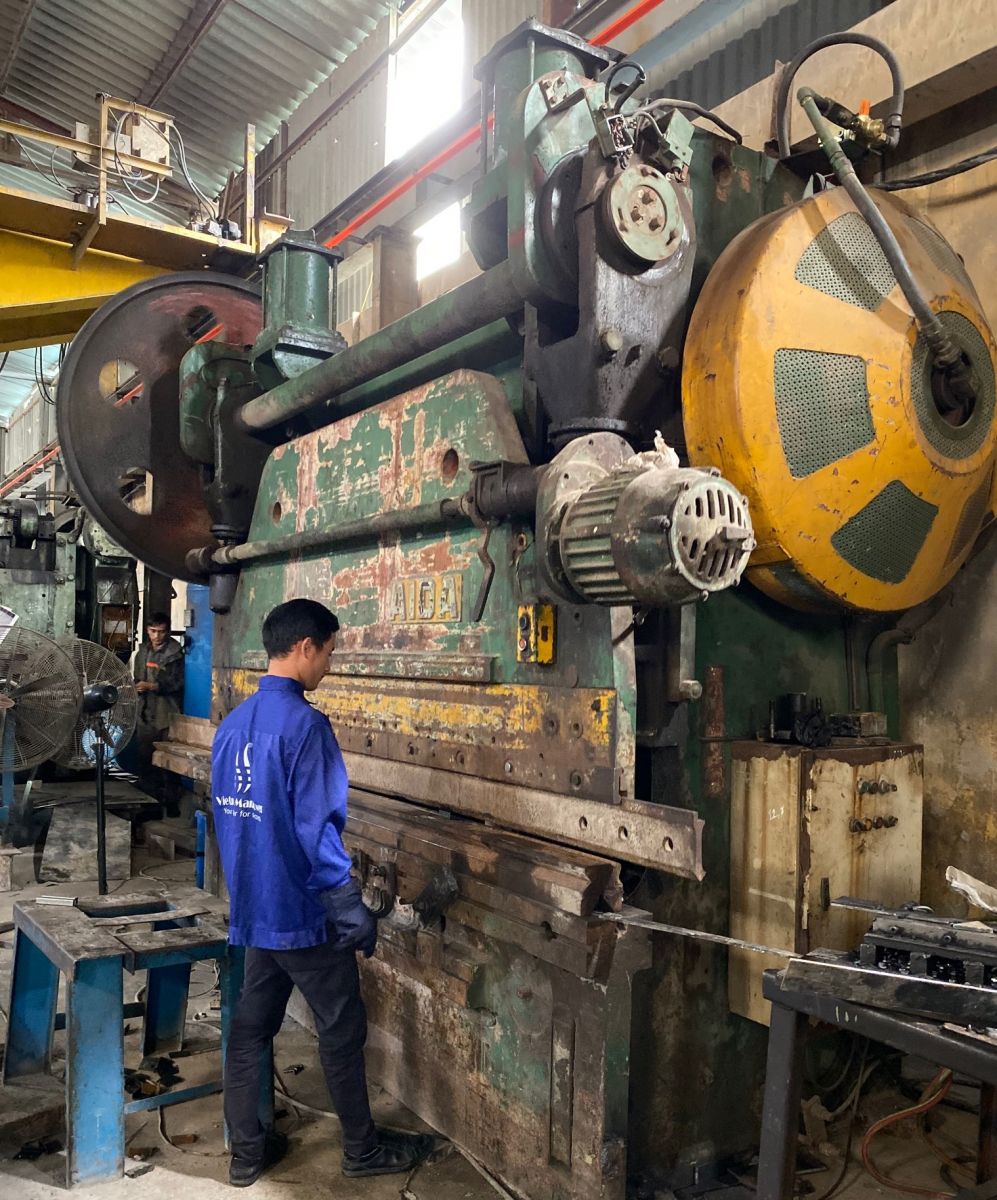 3. Forklifter test
All candidates were able to operate the forklift smoothly as employer's requirement. Their task was to use the vehicle to lift 15 sacks of goods then drive them into the warehouse. Total weight of sacks was approximately 500 kilos.
Ten workers passed the test with very high scores. All of them were happy with the results.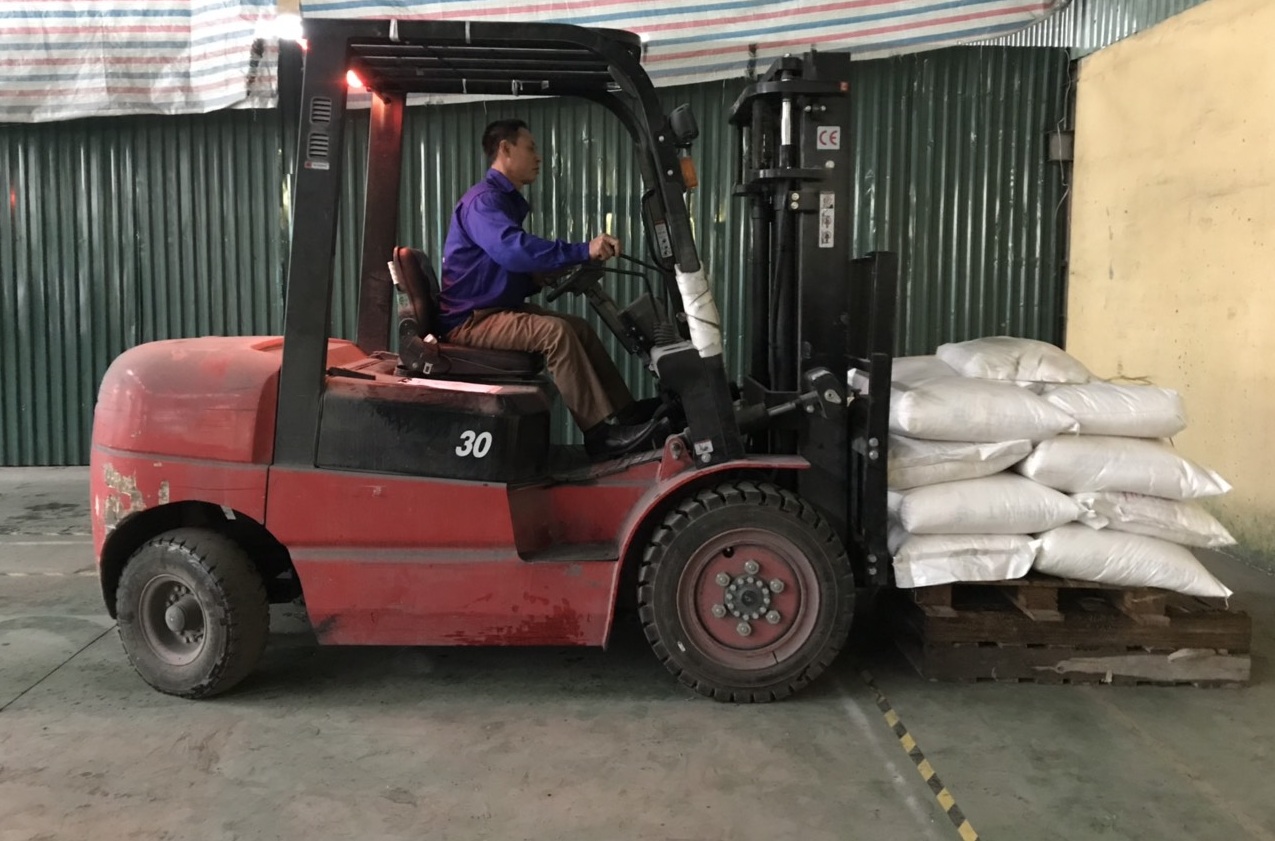 4. Welding test
Candidates attending the test on welding joined metal pieces using professional skills .
Most of all welders convinced the employer with their professional skill in welding. They did not only perform welding with accuracy but also completed it in a short time.
5. Turner test
Turner test required candidates to bring the workpiece into a hinge that has dimensions in accordance with the specifications outlined in the technical drawings.
Before operating the lathe, candidates had to clean and check the machine to make sure that it would operate smoothly during the test. Then they load a block of steel into lathe to be shaped. Candidates had to calculate the amount of material to be fed into the machine, and adjust the rotation speed as required.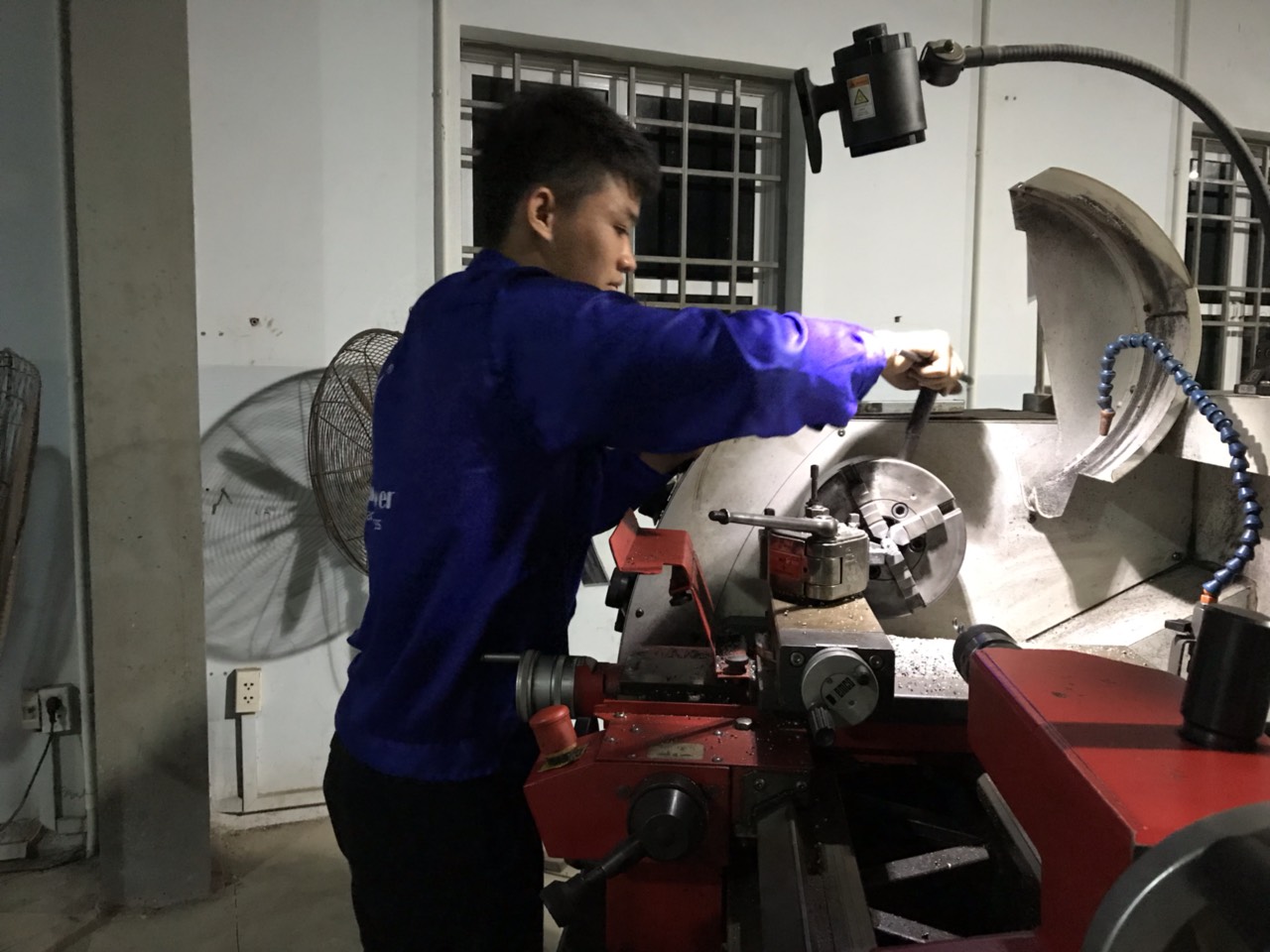 Upon completion, operators inspected the fabricated part to make sure that it matches specifications.
Vietnam Manpower staffs recorded the test from beginning to the end so that employer could closely view workers' skill. Out of 150 candidates, 90 were selected. This was a satisfying result for both Vietnam Manpower and O.I SRL Company.
O.I SRL Company representatives highly appreciated professional organization of Vietnam Manpower and hoped the company could send more skillful workers to Romania in the very near future.
O.I SRL Company is a company established in 1992 with headquarters in Oradea, Romania. Having more than 25 years of experience in the Romania market, the company's main field of activity is the manufacture of metal products obtained by plastic deformation, for example: tile systems, rainwater collection systems, zinc plated and pre-painted sheet metal, and wide stamped pipes and steel.
Read more: Vietnam Manpower recruited 50 workers for Romanian employer
Vietnam Manpower successfully recruited nearly 100 workers to work in Romania with high salary
For more information, please contact:
Vietnam Manpower., JSC (Ms. Lana Phung)
Hotline: (+84) 949 594 116
Email: lana@vnmanpower.com