The recruitment campaign was organized on October 3 and 50 Vietnamese workers were selected to work for CT Construct SRL Company in Romania.
Upon receiving recruitment demand letter from CT Construct SRL, which requested Vietnam Manpower to select 52 Vietnamese, labors to work as mason, painter, carpenter, plumber and foreman.
Candidates had to take the test with two parts: trade test and interview. For the trade test, they were requested to practice their skill corresponding with the job they would do in Romania.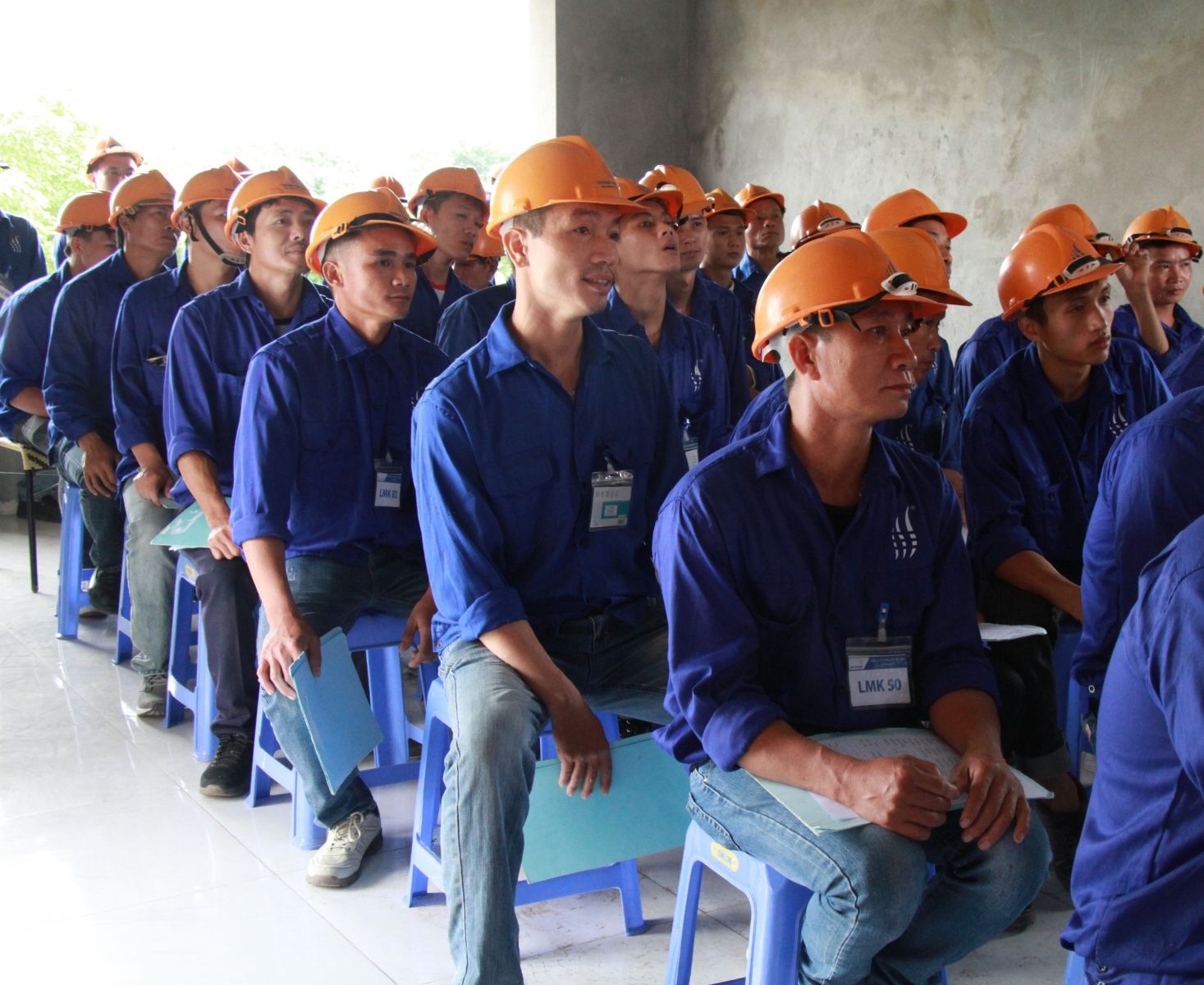 Masons were asked to build a brick wall with one brick of thick and five courses high. Those could build a straight wall with smooth mortar passed the test. Following are some photos of mason test: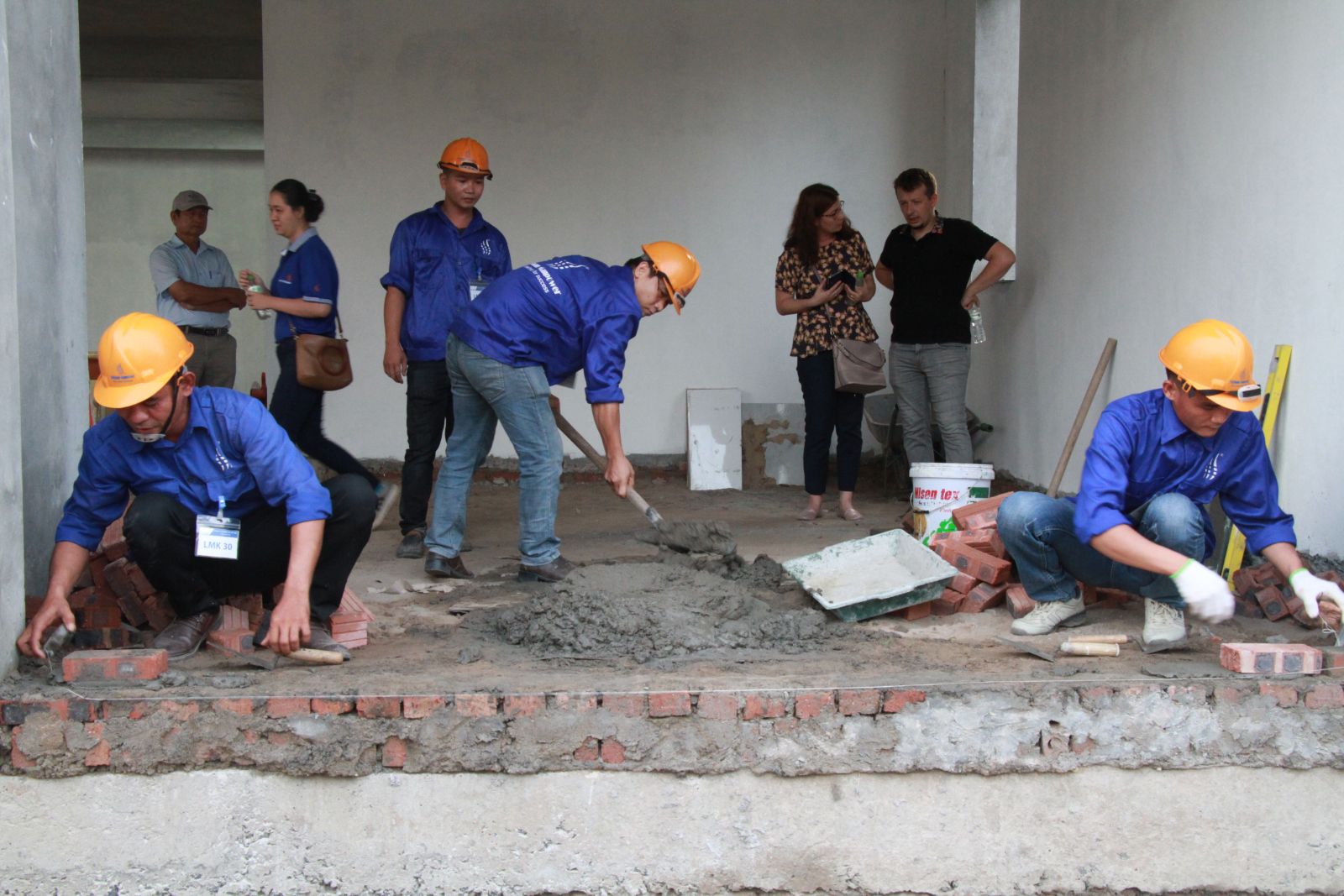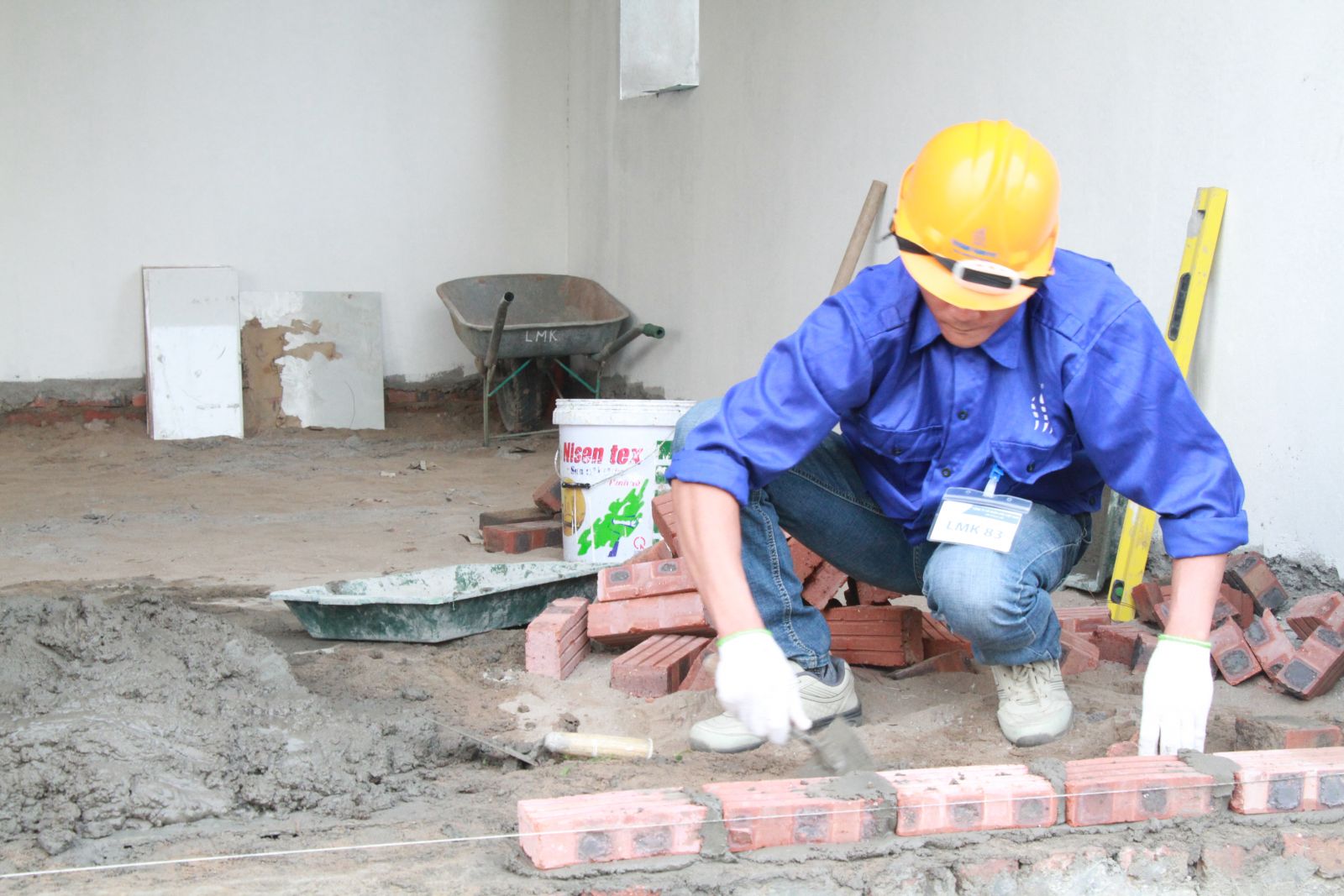 Painters applied white paint to interior walls using rollers and they had to calculate the area to be painted and the amount of paint needed.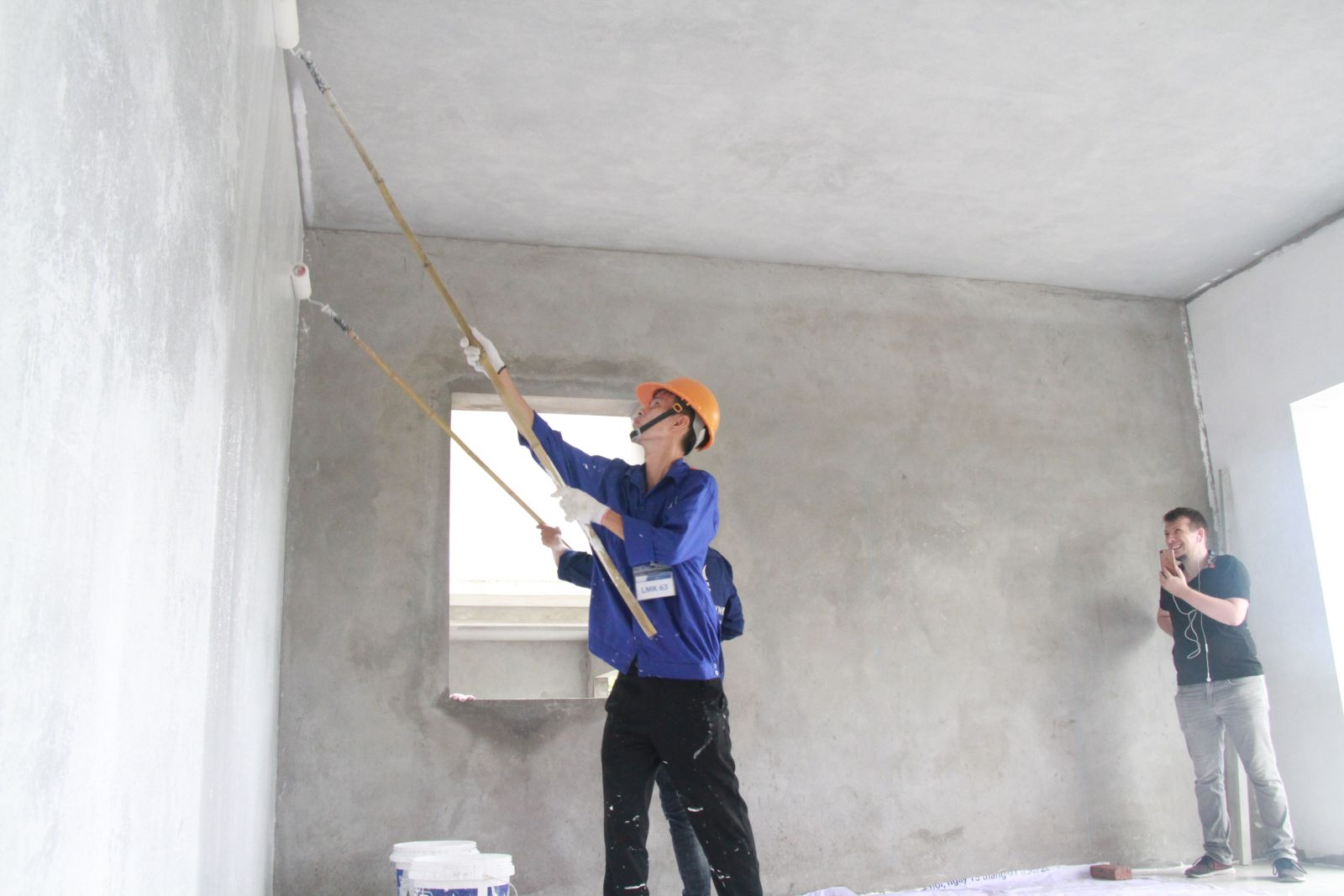 In plumbing test, candidates cut and assemble plastic pipes to install a drainage system while carpenters were required to make a wooden equilateral triangle from a log using a saw.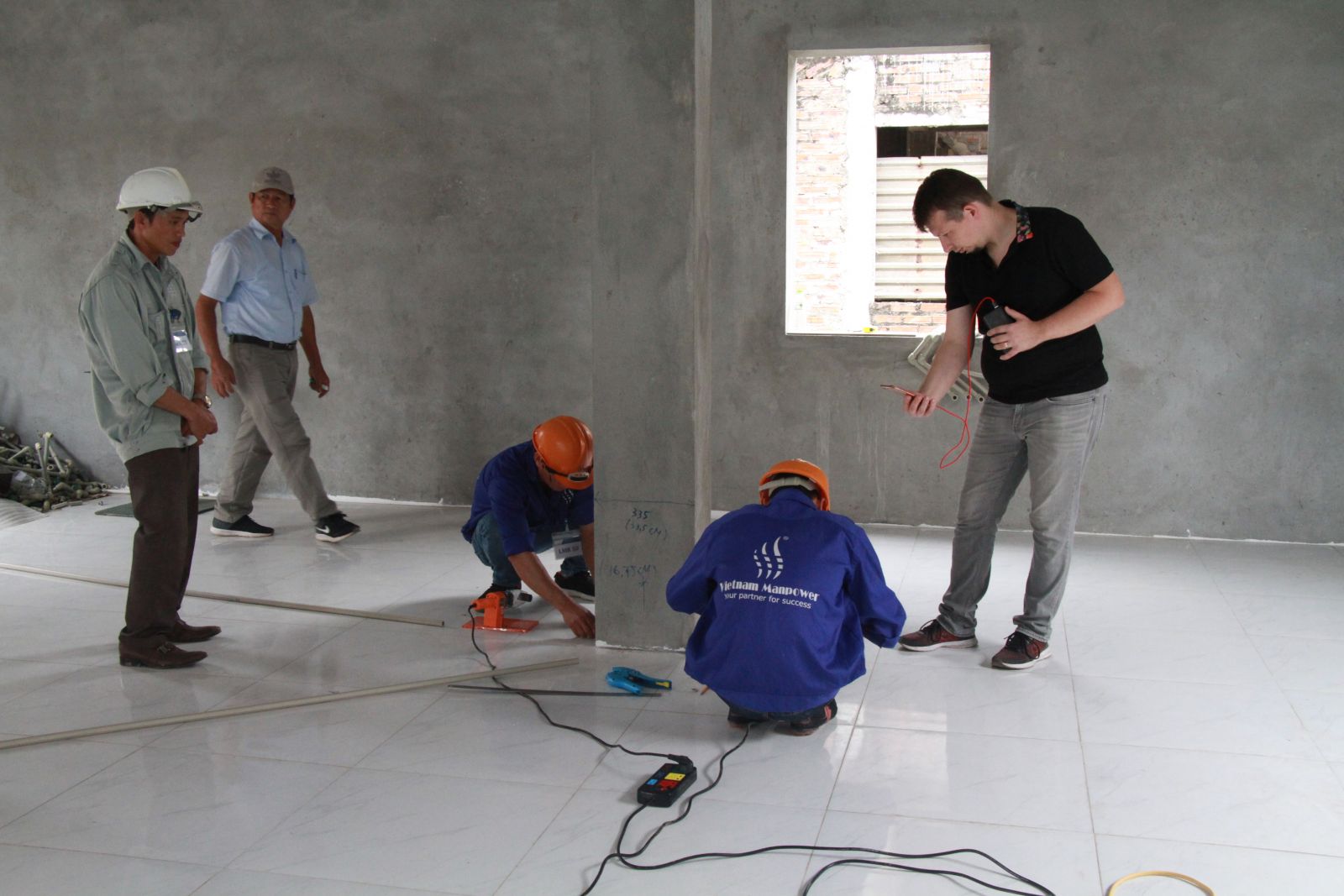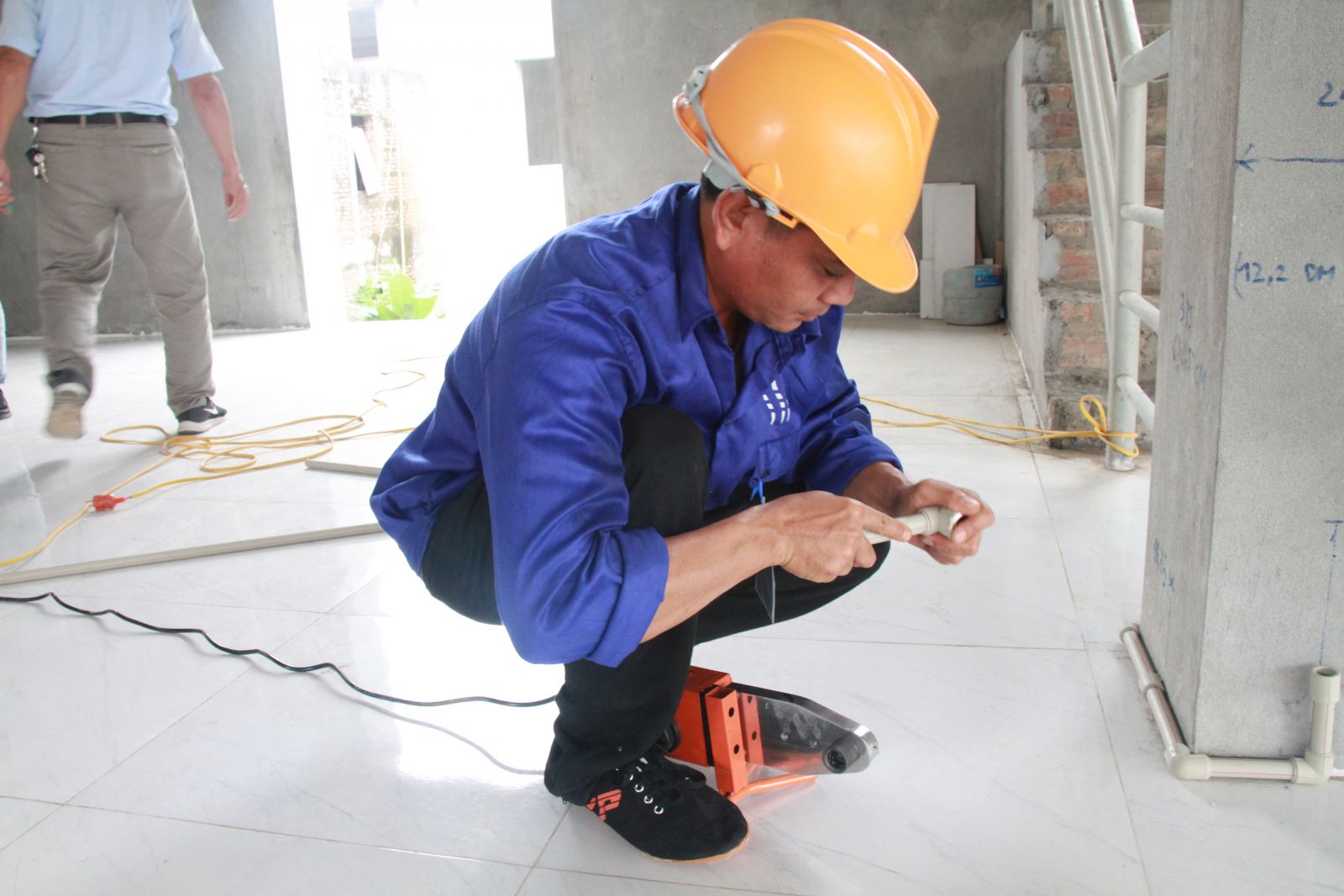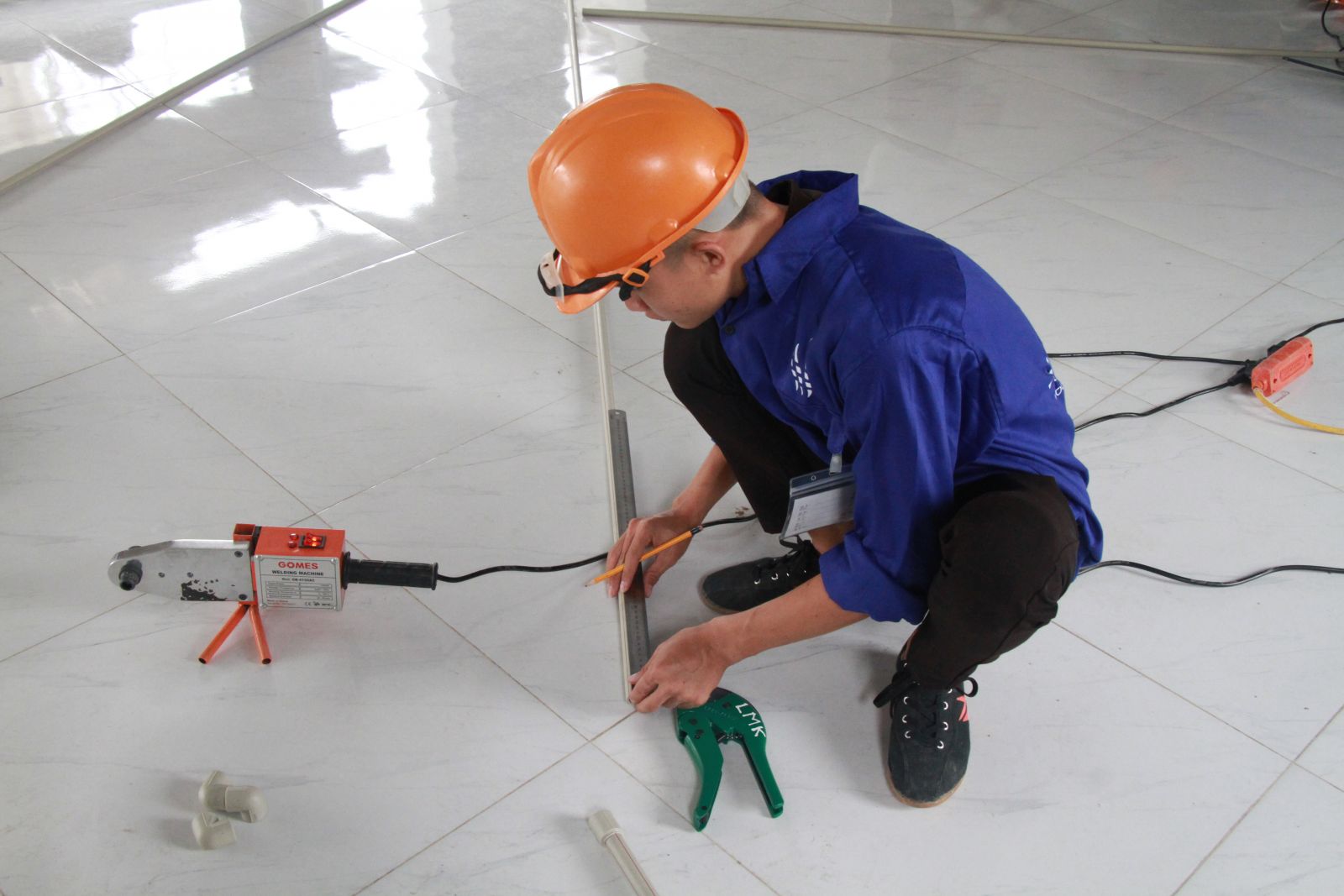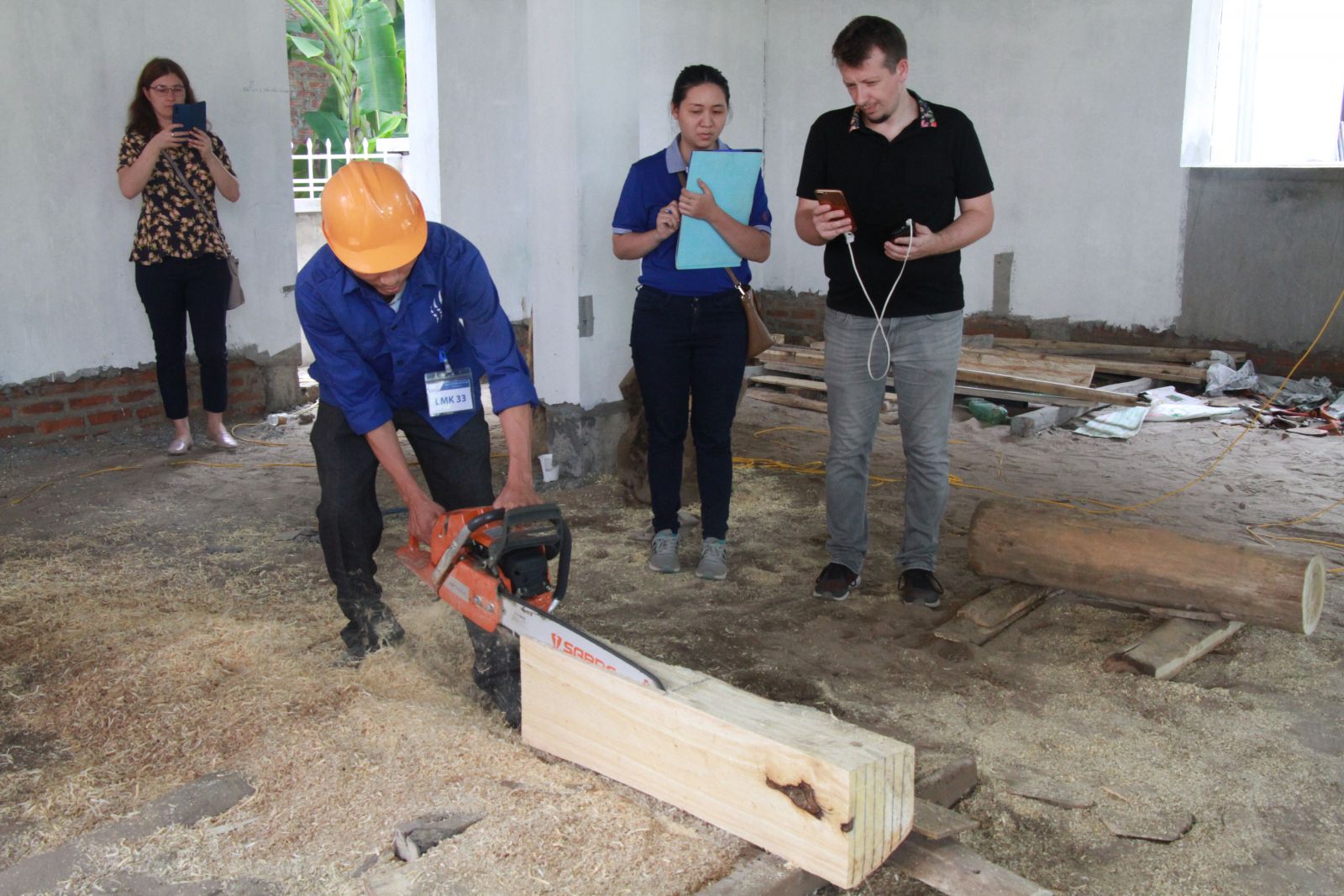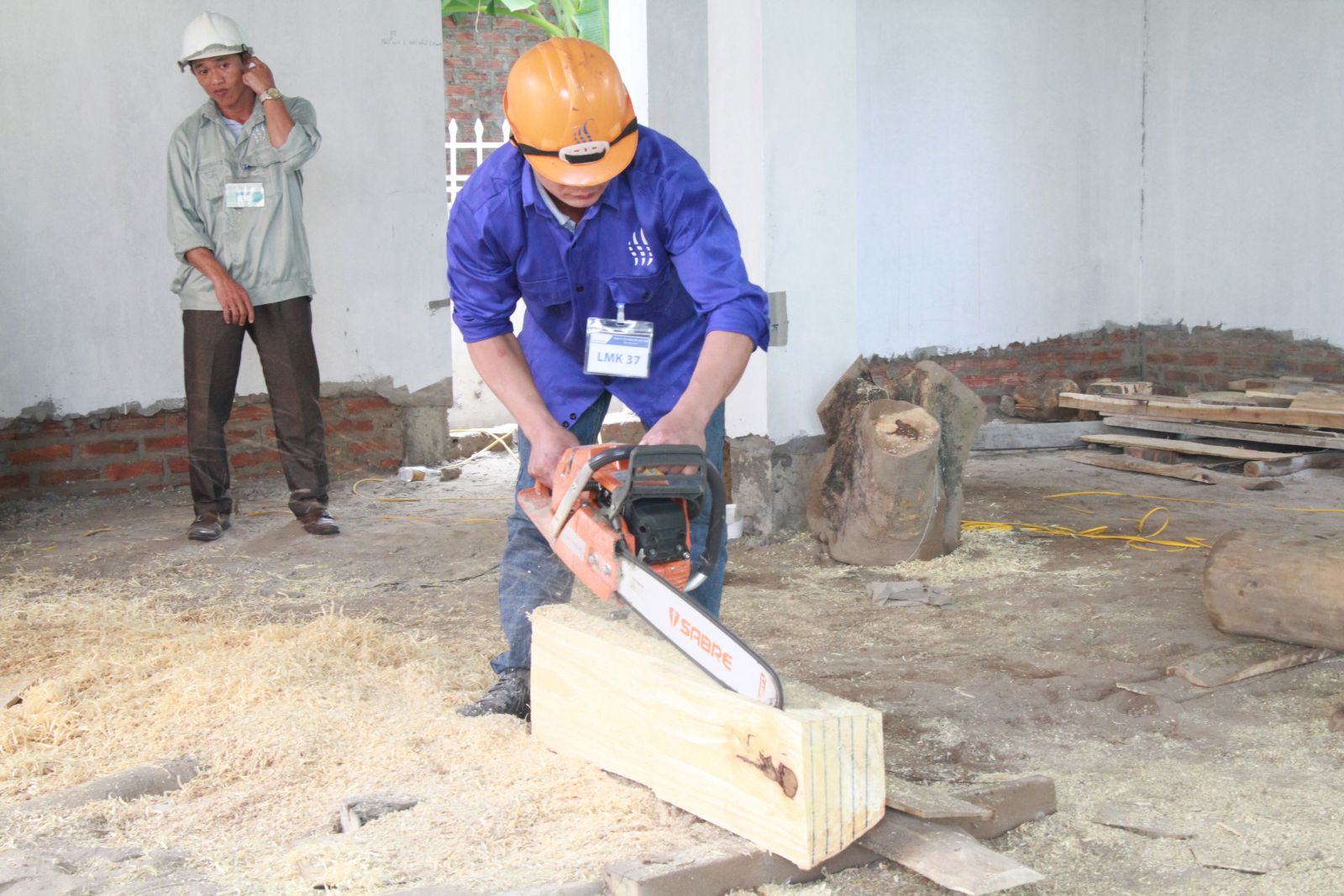 In all tests, foreman were asked to supervise workers then made evaluation of their skills and the test results. The evaluation was presented to CT Construct SRL in English so that the employer could assess foreman's English ability.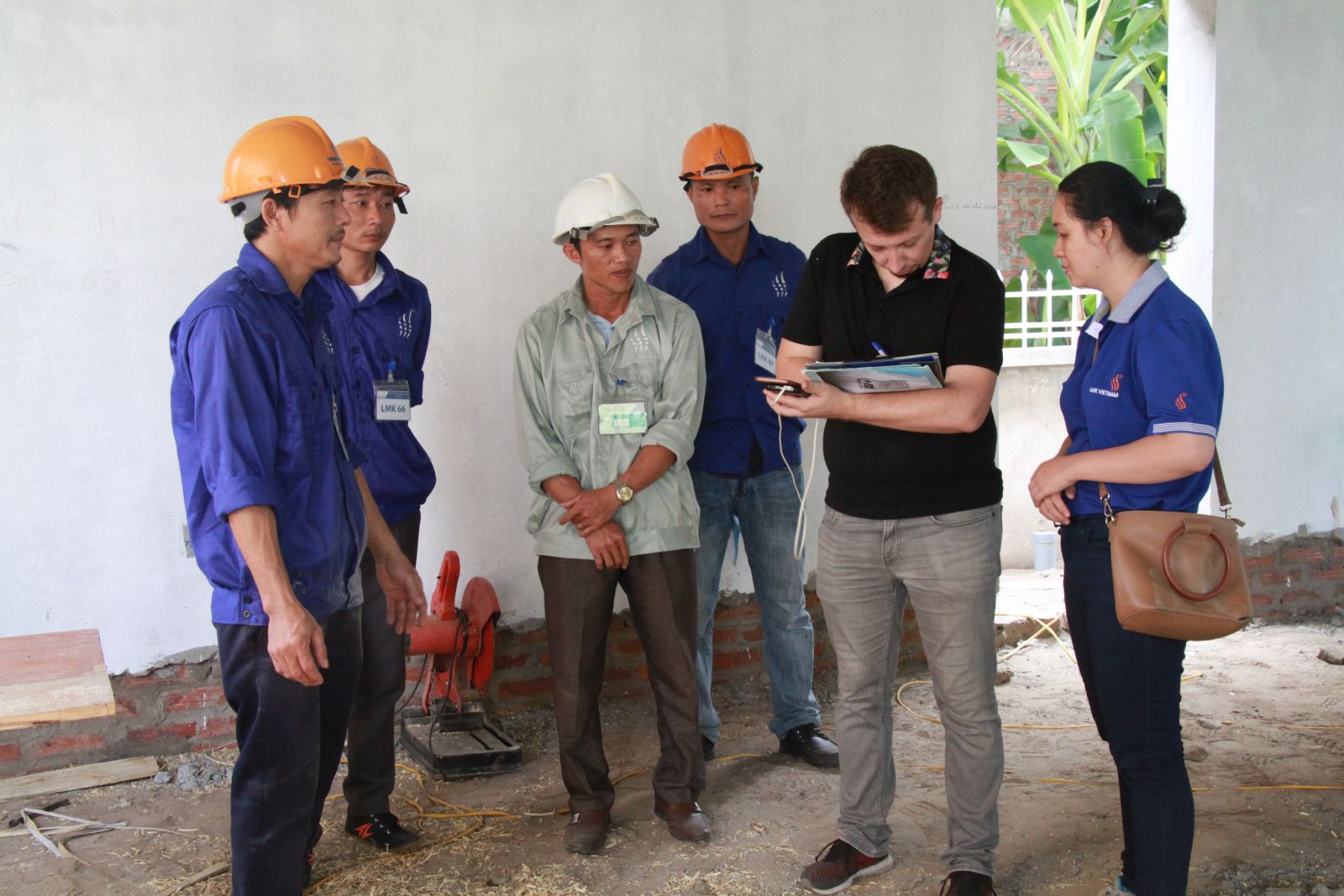 After finishing the practice test, candidates took part in English interview with Romanian employer. All of them were questioned about the reason why they chose to work in Romania.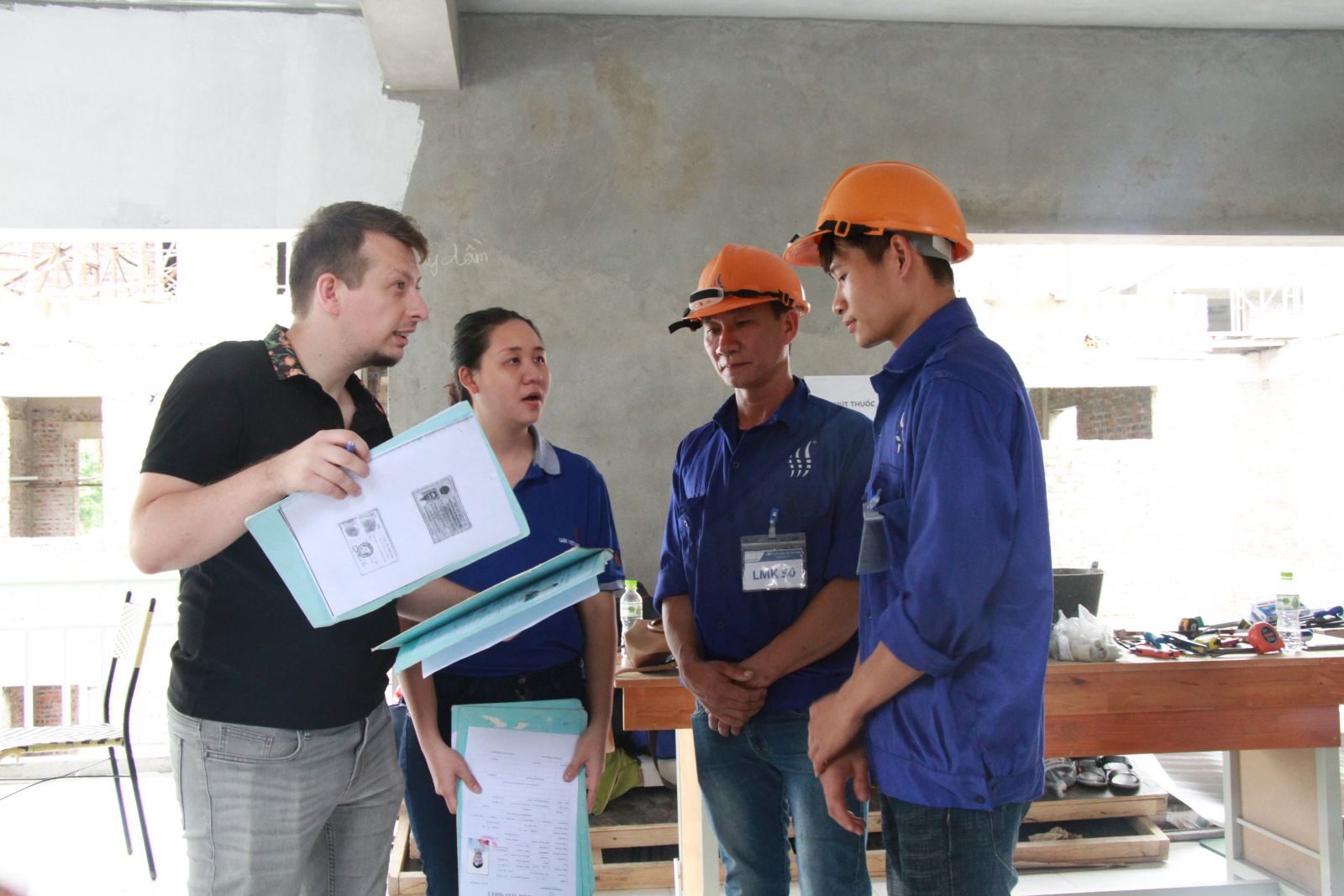 Representatives of CT Construct SRL were satisfied with the campaign result as 96% of candidates passed the test. Qualified workers were also very happy to work for the Romanian employer, a prestigious company operating in nonresidential building construction sector.
CT Construct SRL has been working in the construction sector for nearly 20 years. In its most recent financial highlights, the company reported a net sales revenue increase of 138.95% in 2018. There was a total growth of 56.76% in CT Construct SRL's total assets over the same period.
The employer thanked for Vietnam Manpower's professional organization of the test and said that workers supplied by Vietnam Manpower had remarkable skill. CT Construct SRL strongly believed that these workers would work very well in Romania.
The campaign success brought pleasure to CT Construct SRL and they looked forward to recruiting more Vietnamese workers from Vietnam Manpower in the near future.
Vietnam Manpower is one of Vietnam leading Human Resource Companies recognized as Oversea Placement Consultant and Manpower Provider in Vietnam.Vietnam Manpower gathers several associate companies permitted by Ministry of Labor, Ward Invalids and Social Affairs as an oversea recruiting agency for oversea recruitment of unlimited number of workers.
Vietnam Manpower has gained the trust of these companies because we have our own well- equipped and professional lectures in vocational schools, modern offices and a wide network of operation in Hanoi, Hai Phong, Thanh Hoa, Vinh and Ho Chi Minh City as well as associated offices in all the major provinces of Vietnam. Before being sent to work in foreign countries, our workers will be tested skill and knowledge, if they do not have expertise skill or work less well, they will be trained in our vocational schools with professional lectures and modern equipment.
Read more: A big campaign to recruit 140 Vietnamese workers for Romanian company
100 workers were recruited for V.Casa Company in Romania
For more information, please contact:
Ms. Lana Phung
Hotline: (+84) 949 594 116
Email: lana@vnmanpower.com