Fincantieri S.p.A.
(Trieste, Italy,2018 Revenue – USD 6.45 billion)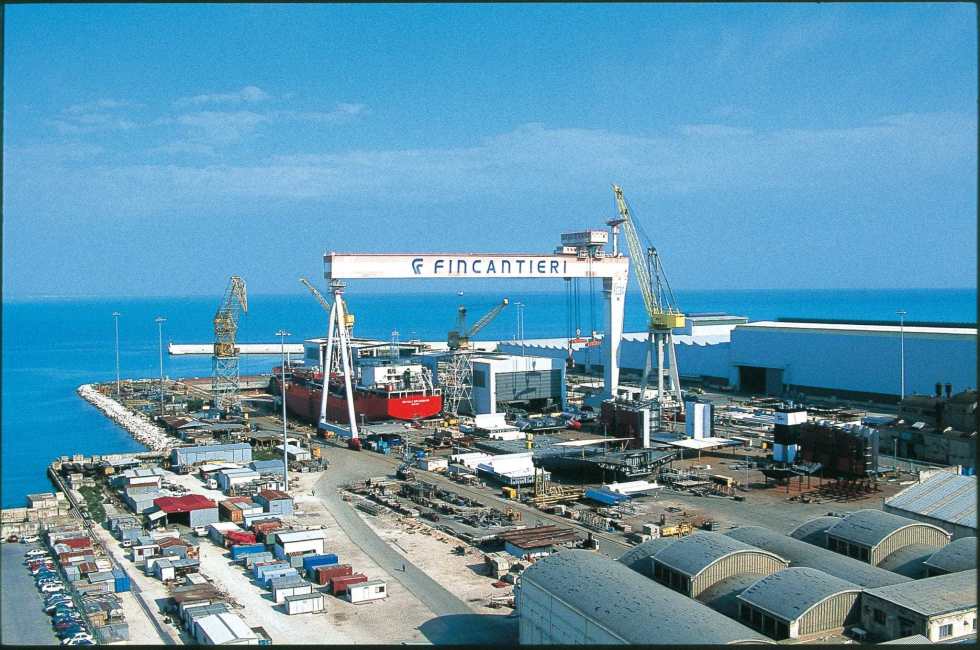 Source: Internet
Fincantieri is the largest shipbuilding company in Italy, with variousshipyards, it is in charge of both commercial and military vessel construction.
Recently, it acquired a number of other major shipbuilders in an effort to expand globally.
The company not only added five shipyards across Europe to its production and assembly assets, but also operates yards of the manufacturing and assembly assets.
Moreover, the company also acquired the United States Manitowoc Company and built ships for the US Naval and Coast Guard.
With ambitions to expand its presence in Europe, Fincantieri acquired a 50% stake in STX France (a part of STX Europe Corporation) that was now dissolved in 2018.
It has also set up services in the United States for regional shipbuilding.
JSC United Shipbuilding Corporation
(Moscow, Russia,2017 Revenue – USD 5.58 billion)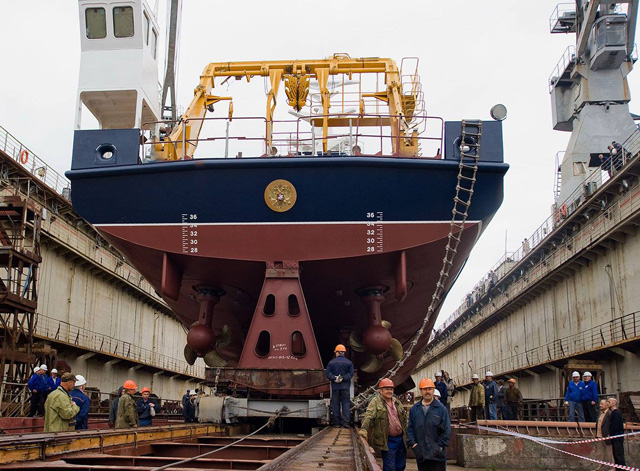 Source: Internet
JSC United Shipbuilding Corporation is a state owned wholly Russian owned company,with the business of shipbuilding and ancillary services such as repair and maintenance.
By utilizing military shipyards and advanced technology to produce commercial and commercial cargo ships,it was created in an effort to boost Russia's shipbuilding economy.
JSC UnitedShipbuilding Corporation has a presence in Europe through shares that are currently divested from STX Corporation (Finnish Yacht division). Its main construction and repair subsidiaries span 3 locations in Russia - Vladivostok, Severodvinskv and St. Petersburg.
In particular, each subsidiary undertakes and manages many shipyards that the Joint Stock Company operates.
Furthermore, a number of other European companies working in the maritime and construction sectors have also been acquired.
BAE Systems Maritime – Naval Ships(Scotland, United Kingdom, 2010 Revenue – USD 1.43 billion)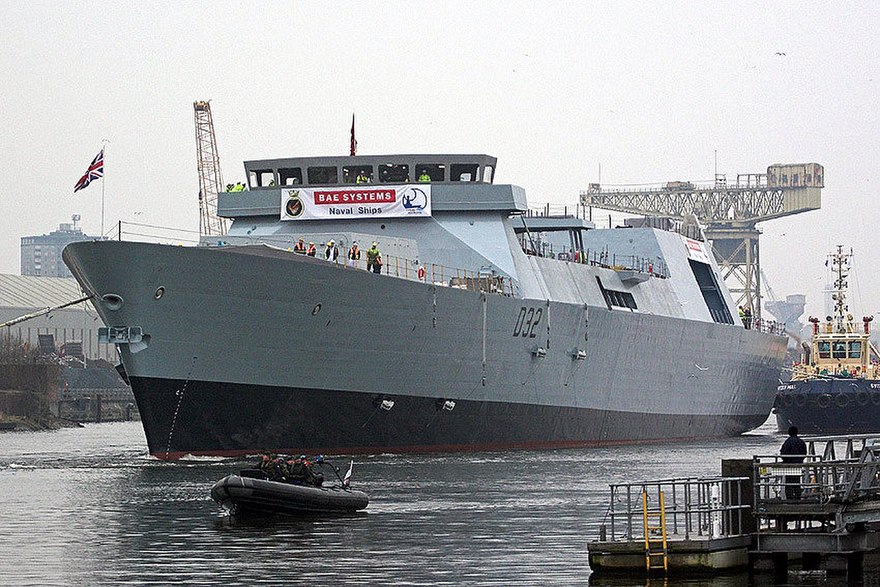 Source: Internet
BAE Systems Maritime is a subsidiary of BAE Systems focusing solely on military and naval products.Currently, it is the largest shipbuilding company in the UK.
It simultaneously operates a number of ports and yards, undertaking most of the navy construction.Navies of several countries in the Middle East, Far East, Americas and Australia are its customers.
In an effort to maintain its position as one of the largest builders of complex warships in the world, BAE Systems Maritime has merged with several other UK shipbuilders
Harland and Wolff (Belfast, Northern Ireland,Recent shipbuilding revenue unavailable)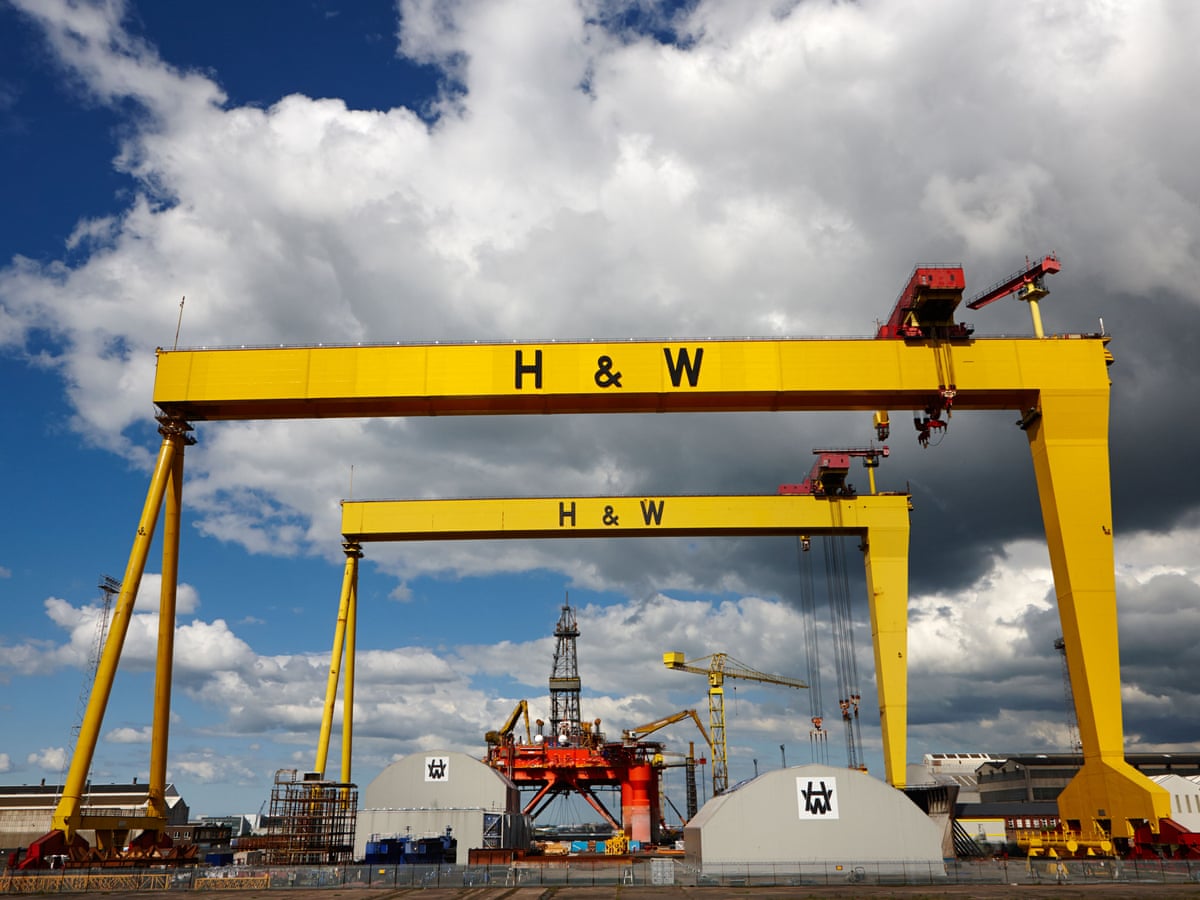 Source: Internet
Harland and Wolff has significant expertise in shipbuilding, repair and maintenance in Ireland.
Some of the largest cruise ships ever built by H&W are the most famous projects ever.
In particular, it serves as the main supplier for the White Star Line that specializes in luxury ferry and passenger tours.Besides commercial shipbuilding,it also received great honors for building and testing ships for the Royal Navy.
Some of the ships built by the company include three Olympic class ships in the early 1900s, the RMS Titanic was the most famous.
In addition, it built a lot of ships for P&O, operating until 2006, and Carnival Corporation mainly trades cruise ships.
Currently, with the shipbuilding division weakening, the company has to focus on renewable energy to solve this problem.
Damen Shipyards Group (South Holland, Netherlands,2015 Revenue – USD 2.1 billion)

Source: Internet
With a global presence in more than 120 countries, Damen Shipbuilders is one of the leading Dutch shipbuilding and defense companies.
It operates 50 shipyards and has partnerships with local shipbuilders in many countries. Additionally, it has 32 shipyards and 15 repair and maintenance yards. With experience in building passenger ships such as ferries and yachts, it is also interested in dredging activities and related maritime services.
At the same time, Damen Shipbuilder received the honor of being a major shipbuilder for the Dutch navy. In particular, its top clients include the United States Coast Guard, the Jamaican Defense Force, the Hong Kong Coast Guard, and the UK Navy, which currently operate several classes of ships built by the Damen Group.