Budimex chief Dariusz Blocher said: "Whether we like it or not, we need a large number of workers, mainly from the east, to deliver the investment plan co-financed with the new EU perspective, particularly in 2018-2020".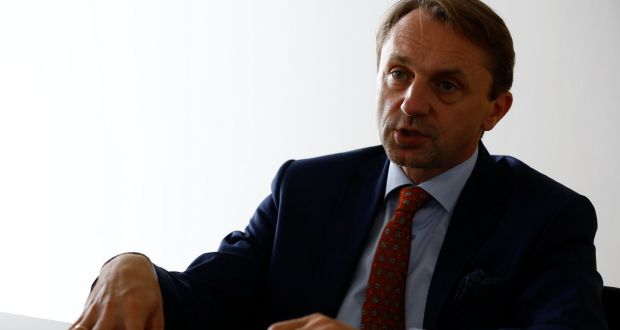 Poland needs workers to develop inrfrastructure! But how?
Mr Blocher also pointed out that Poland is in need of a big amount of construction workers in some positions: steel fixers, carpenters, plasterers and bricklayers and able to offer average salary of €1,096 a month. However, Polish workers abroad (mainly in the West) are now receiving €3,000-€4,000 – which he admitted that "We can't offer, as no investor would pay for it". That's why Polish won't come back and local companies need to find human resources outside Poland – who accept the salary range of Polish market and as high-skilled as possible.
Proposing a solution of hiring foreign labor, Mr Blocher gave an idea that work permits for foreign workers should be granted to minimize the risk of contract delays. Poland is in rush, international investors may take cash out of the country if Poland construction site suffering from delay because of labor shortage. Polish companies are now in need of foreign construction workers, which government should consider a help by simplifying the work permit procedure for labor abroad.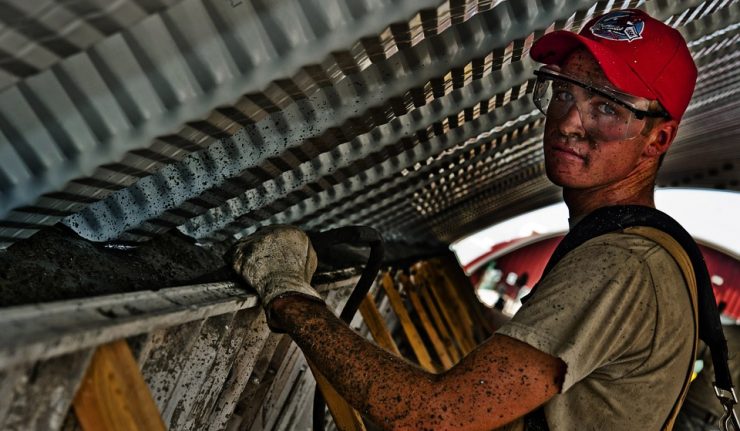 Depending on Ukrainian immigration will not be a safe choice for Poland in near future
But what happens if the Polish government grants visa for foreign workers? Where can Polish companies recruit with a modest salary of around €1,096 per month? At this moment, workers from the east such as Ukraine, Belarus, Moldavia make up nearly 50 percent of workers in Poland. However, in very near future they can find jobs in other countries for higher salary – like what the Polish did. Or Polish co. must fight for them: raise the salary, give more benefits, open big recruitment project, etc. – since the demand for labor in Poland is higher and higher.
In this situation, some Polish companies find themselves a solution: Hire labor from Asian, for example Vietnam. With a high population of nearly 100 million people and weak economy which supply a modest amount of jobs, there's a high rate of skilled workers now can't find jobs in Vietnam. With support from trainee program of Japan government, there're thousands of Vietnamese had a chance to be trained in Japan for a period of 3 years. They are not allowed to come back working in Japan when the program ends. Similarly, there're hundred thousands of Vietnam come-back workers from Malaysia, Thailand, The Middle East, etc. who are eager to work abroad one more time. The Vietnam market does not have a space for all of them. But as what we find out: Poland does!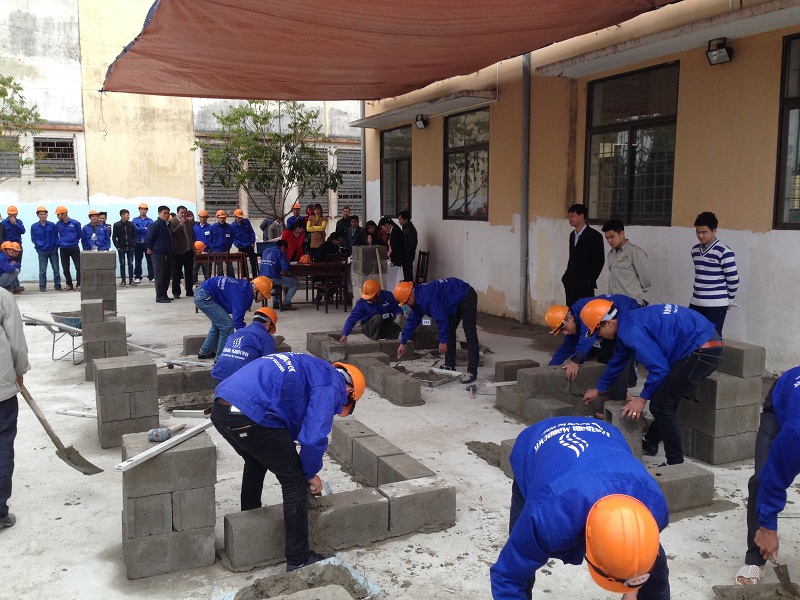 A trade test hold in Vietnam to supply labors to Romania - similar country like Poland
Here we provide Vietnam construction workers' productivity in 8 hour working time, as reference for any Polish companies who would like to recruit this year.