Arton is an international corporation, established in Slovenia on March 3, 1993. It specializes in manufacturing washing machine balancing systems and concrete counterweights for home appliances.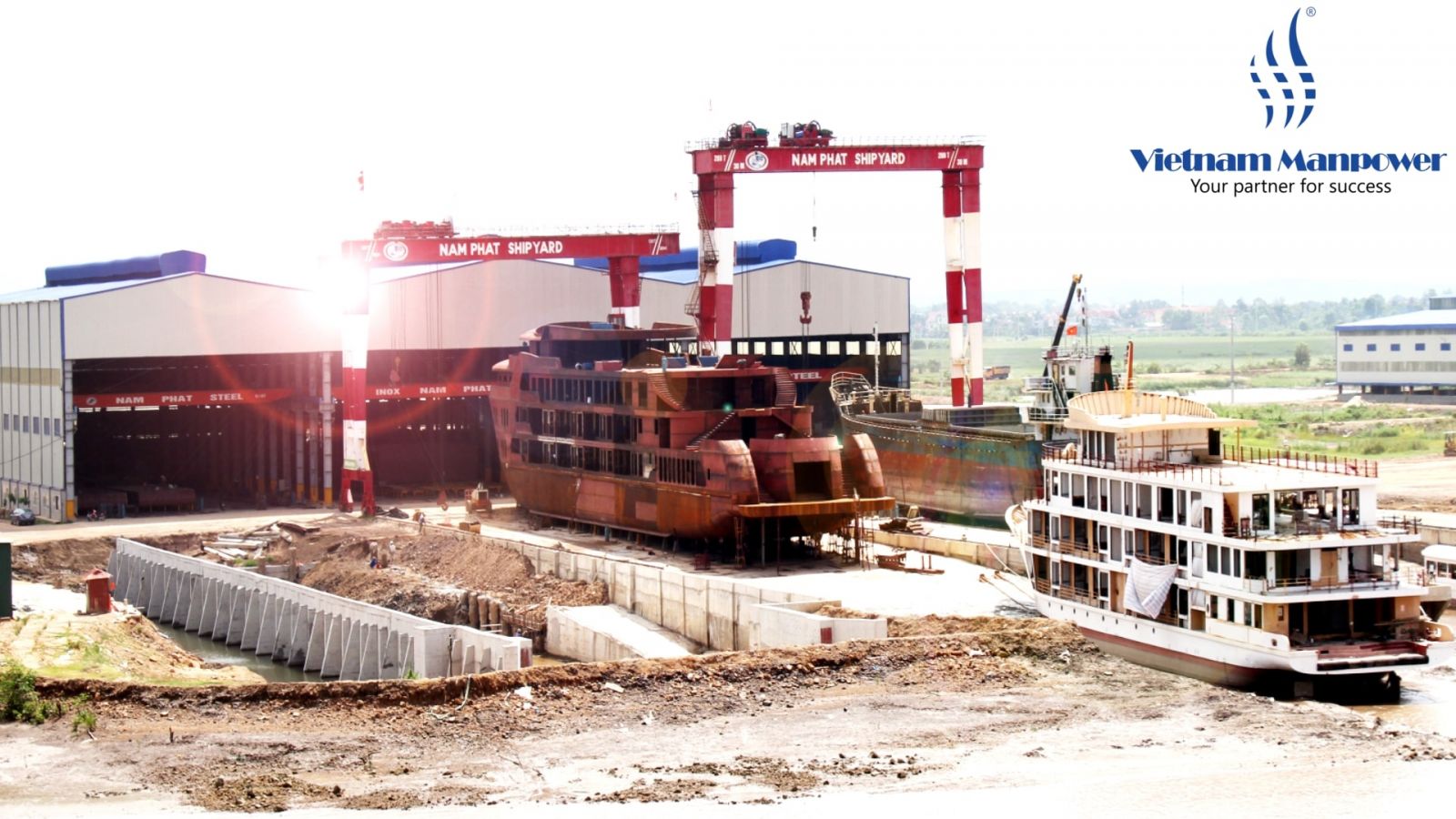 At the end of September, the recruitment campaign between the two companies began to be announced. More than 50 candidates registered for the entrance exam, but through the rigorous recruitment and careful selection, only over 30 employees were selected.
Like other recruitment campaign, Vietnam Manpower Company on behalf of Arton Company introduces the company, job description, and other benefits when the employee comes to work in Poland.
The exam consisted of 2 parts:
+ Interview candidates
+ Physical fitness section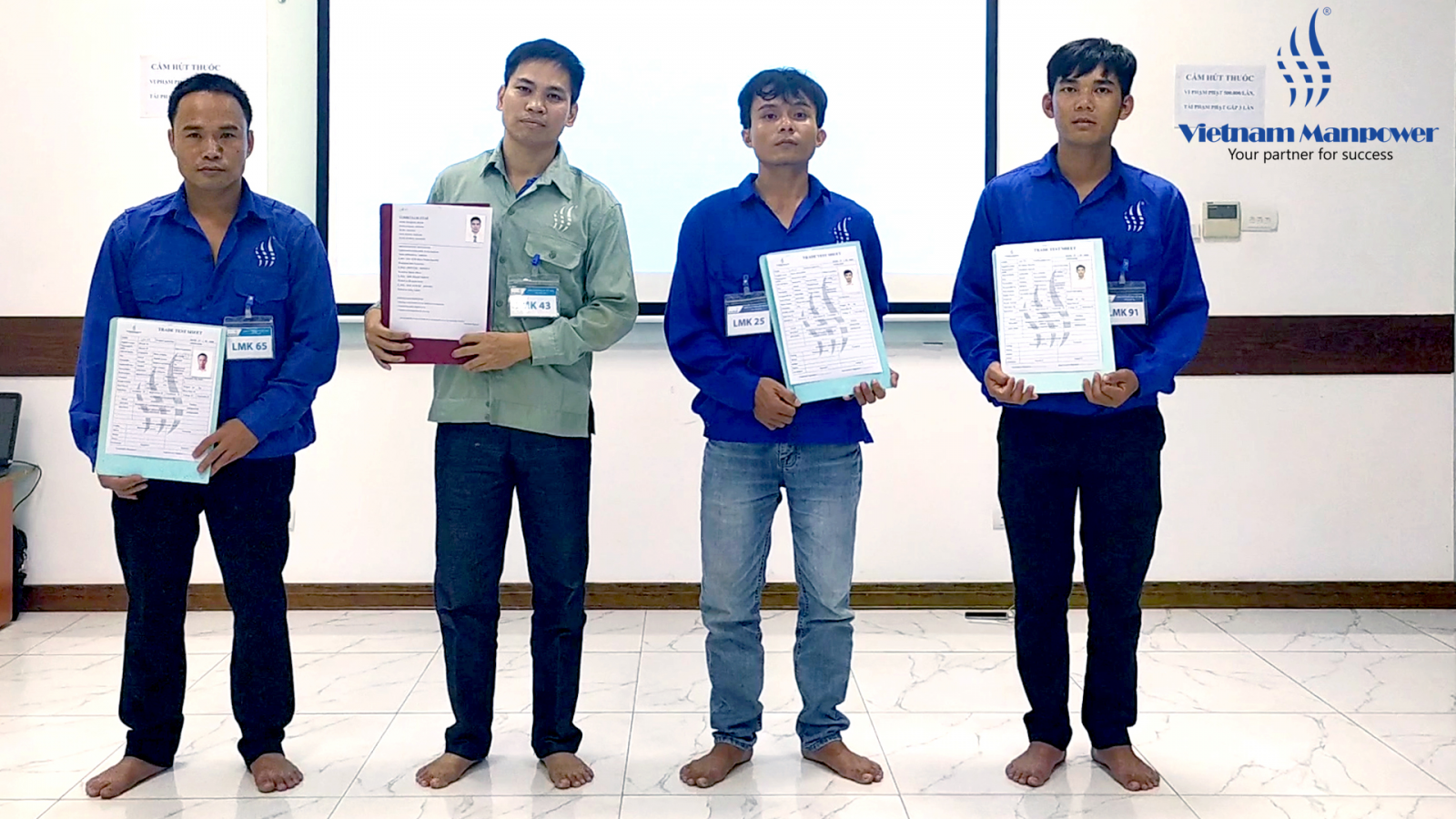 First of all, in order to select the best employees, Vietnam Manpower-LMK Vietnam., JSC Company would interview candidates through hands-on problems when going abroad to work, facilitating us to better understand candidate's personality and attitude. Vietnam Manpower-LMK Vietnam., JSC would record each employee details and show how each employee's response, then we would translate into English so that the Employer can have a deeper understanding of the Vietnamese workers.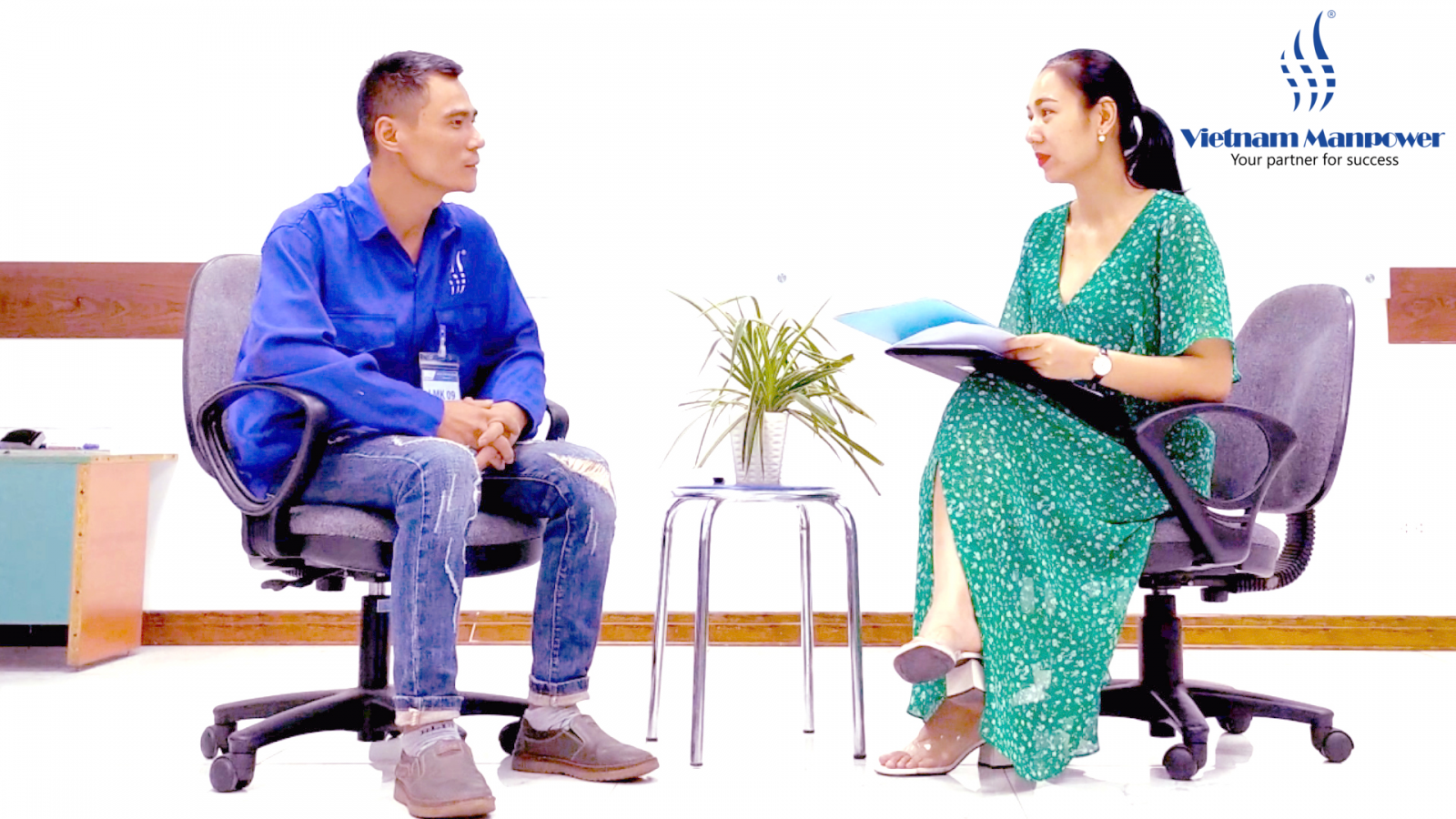 After completing the interview test, candidates begin to enter the fitness room. Each candidate performed different fitness exercises according to the requirements of the employer. Firstly, the candidate had to stay the plank for 45 seconds, being subject to strict supervision and pressure for a certain period of time.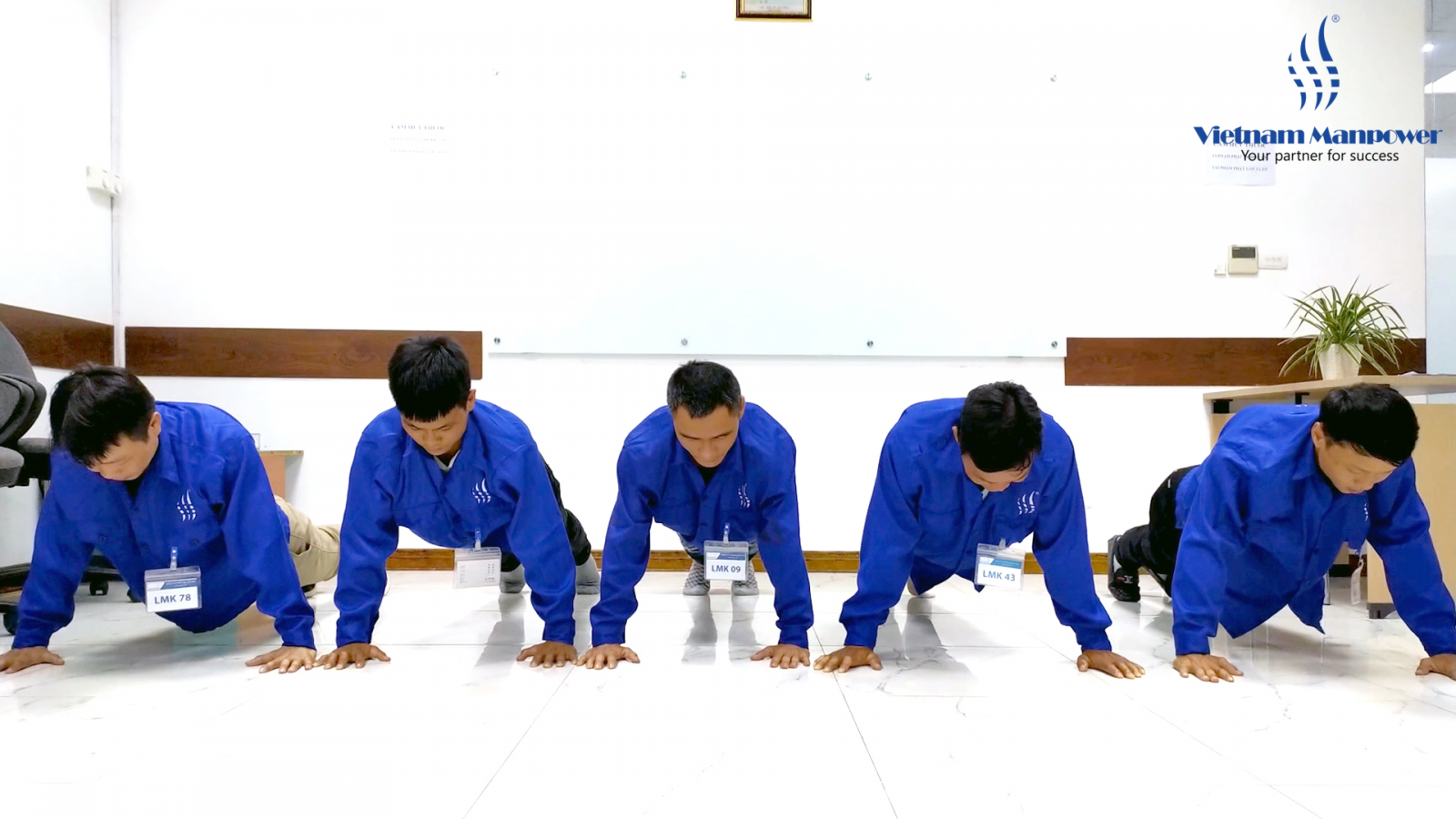 The next part was a pushup session and labor had to complete over 15 section. The candidates carried out excellently and exceeded our expectations.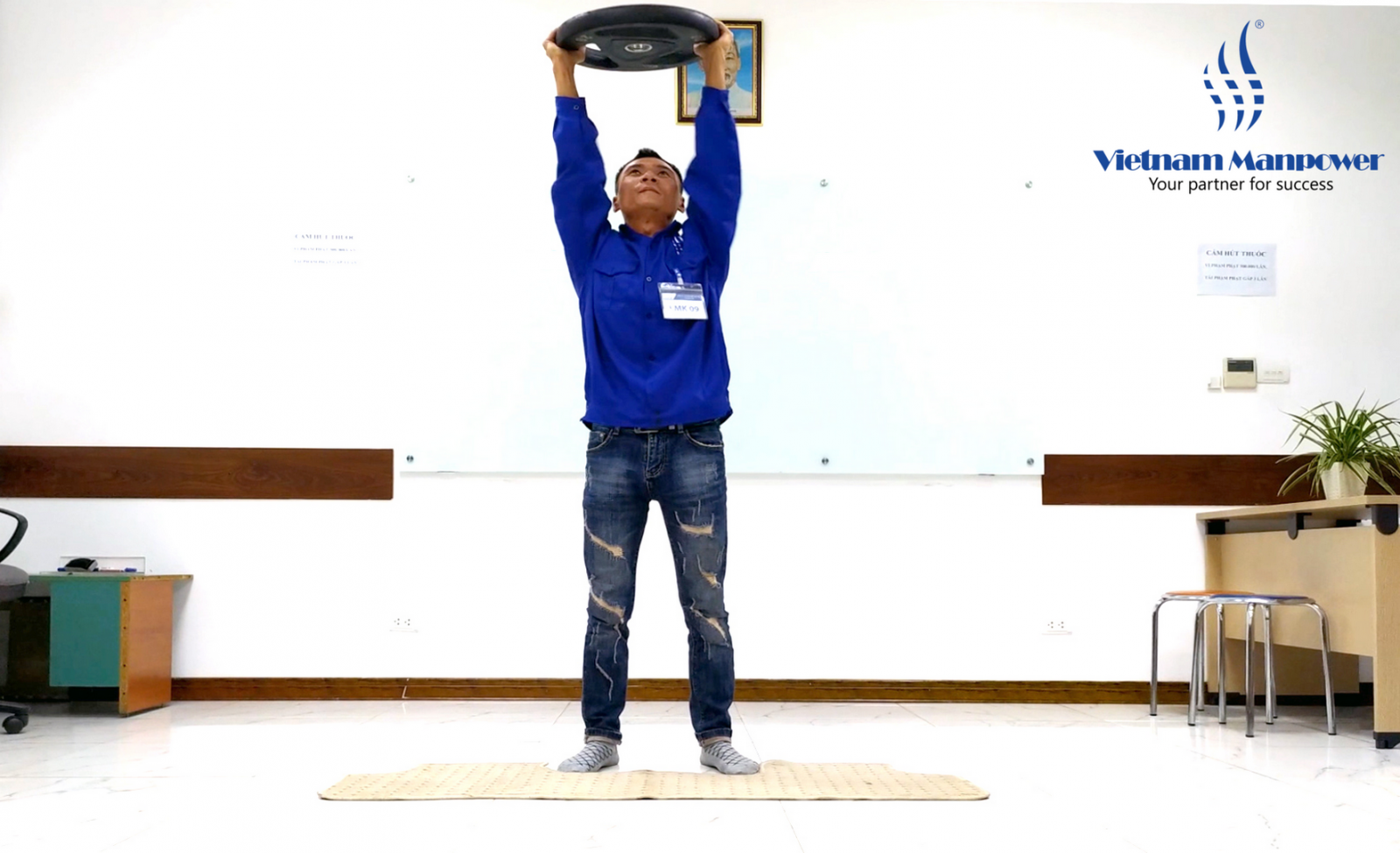 Foreman was the important position who played the role as a bridge connecting employer and workers so forman's test was the most difficult. Therefore, candidates for this position had to take two parts: skill test and English interview. They did not only show excellent skill but also English fluency. The employer said that they were absolutely happy with workers supplied by Vietnam Manpower-LMK Vietnam., JSC
At the end of the contest, Vietnam Manpower-LMK Vietnam., JSC has selected more than 30 excellent candidates to work in Poland. And after receiving the employee's CV and video, the employer greatly appreciated the skills of the employees provided by Vietnam Manpower-LMK Vietnam., JSC and looked forward to having more opportunities to cooperate with Vietnam Manpower-LMK Vietnam., JSC in the next time.
For more information, please contact:
Ms. Lana Phung
Hotline: (+84) 949 594 116
Email: lana@vnmanpower.com