1. SEO
Even with a lot of changes Google promoted in the last years, Search Engine Optimization still is one of the best strategies for Digital Marketing.
It's a technique where you optimize your content to the search engines, looking for a high SERP position.
This way, when the user performs research for a specific keyword, your page will be one of the first results.
SEO will increase the organic traffic of your blog or site — an important goal for any online campaign since you don't have to pay to perform well.
Why try it
Times like these mean more competition and less budget when advertising online. You will keep investing in search and social ads, sure, but a great SEO results in permanent, low-cost presence.
It not only makes your brand more visible but also gives it a new image of authority. If Google thinks your company deserves to be shown first, people will trust this.
A tip to start
The company's website should always receive special attention when optimizing its code and content for SEO.
Remember to always use on-page and off-page SEO techniques. Besides that, create high-quality content that answers the doubts of your buyer persona.
2. Social media marketing
Another great way of creating organic traffic without paying much is by using social media.
If an online marketing strategy is all about relationships and trust, you can build that exact image for your brand by interacting directly with your audience.
Social media marketing is based on two main fronts: producing and sharing content and a well-built plan for social ads. A balance between both should always be your goal.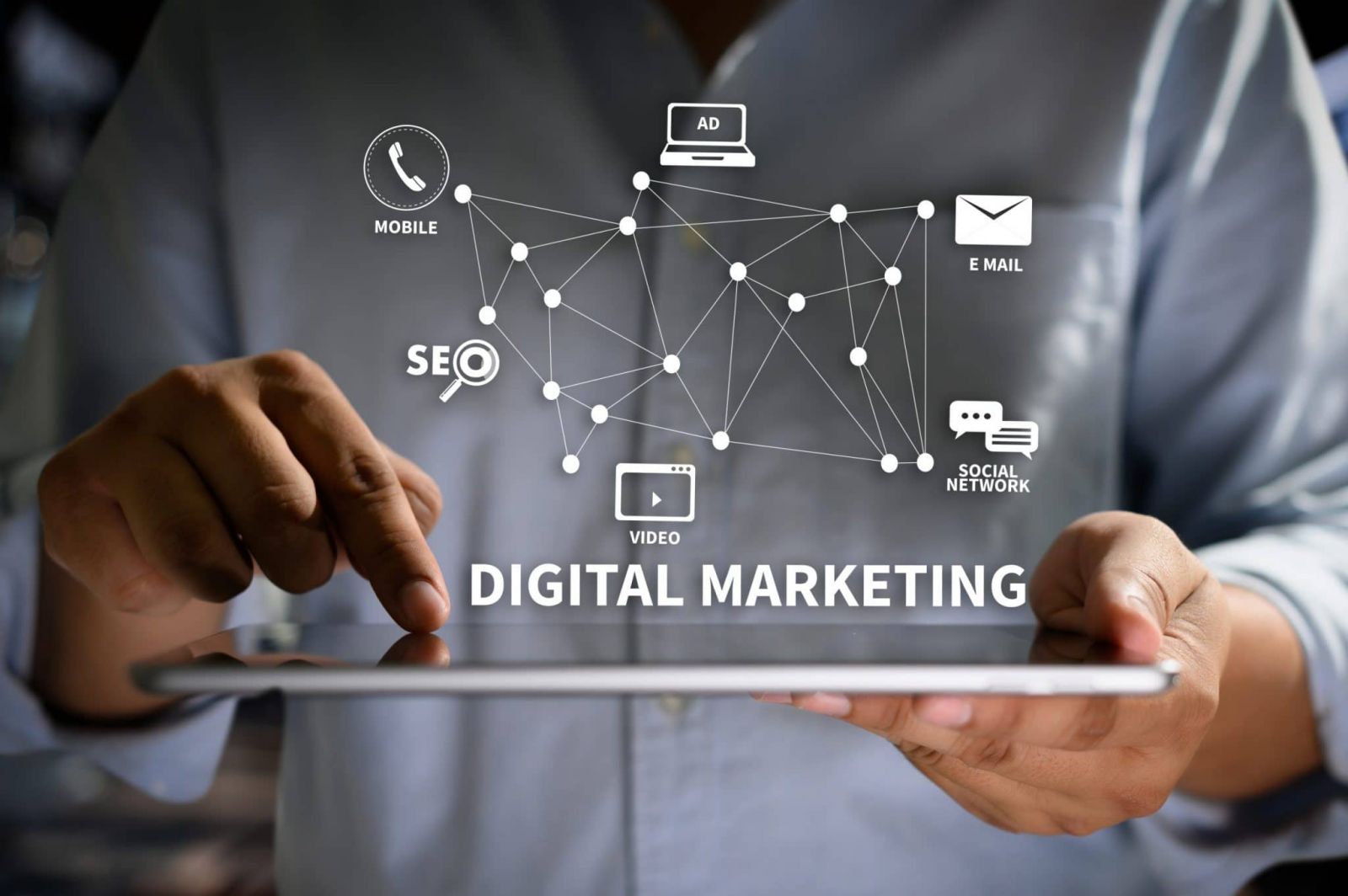 Why try it
Social media is the place to talk with distant friends, find and help those in need, and create new bonds.
It is not crazy to think that they will be even more prevalent in the future, if possible. For Digital Marketing, it means more opportunities and bigger reach for brands trying to improve their lead generation capabilities.
A tip to start
Being successful in social media starts with 3 pillars:
- be constant;
- be relevant;
- don't be intrusive.
It doesn't matter the size or the reach of your campaign, always have that in mind.
Having a brand persona — a distinct personality for your company, with a face, a voice, and its own interests — is also crucial.
It can be managed and seen online as a coherent and unique person, someone to relate to.
3. Content Marketing
If you don't give much attention to Content Marketing yet, 2022 is the year to start.
Producing informative and compelling material is a way of building trust with your audience while engraving your name in their minds.
This strategy is not just about writing, but what to write, how to do it, and where to share it.
A great plan can result in a web of good content that lures your lead towards your products or services.
Why try it
Another thing we were remembered in 2022 is that good information matters.
A lot of companies are using well-guided, educational pieces to help their audiences and get closer to them.
It's another strategy growing each year. If you don't start now, you may have to play catch-up soon.
A tip to start
Having a content schedule is vital to your strategy. It's a calendar that defines when to plan, produce, and distribute. But you can't think only about when.
You also have to know what. A great flow consists of varied formats and materials, tailored to people knowing your brand now and those ready to make a purchase decision.
So try to research further about marketing funnels and the buyer's journey. It will help you a lot with this schedule. If you want to improve it even further, maybe you can consider looking for professional help.
4. Email marketing
Email is a great marketing channel that didn't change much in its shape, but a lot in its processes.
Automation has brought reach and customization to this strategy. It allows companies to send the right messages at the right time when leads are ready to take their next steps towards a purchase.
Today, it's one of the most used online marketing tools.
E-commerce, for example, is nothing without it. It's a reliable, direct, and measurable way of contacting each person individually within your base.
Why try it
Automation platforms are more and more capable when we talk about email marketing. You can find multiple uses for it, from lead generation to brand loyalty promoting.
A tip to start
Email marketing is heavily based on triggers — a set of conditions that tells the system it is time to send message X to lead Y.
So, planning and setting up these triggers is the core of your strategy. To do it right, you need to think as your persona does.
You must understand how they act and react and what they expect from you after each new interaction.
5. Mobile
Mobile Marketing is more like a platform than a media or a channel. But a lot of companies are showing that including it in their Digital Marketing strategies can result in great returns.
Its main advantage is in the fact that we all carry a smartphone in our pockets nowadays. Geolocalized ads and push notifications can bring online marketing to the real world.
Beyond that, the company can even invest in its own app. It is a way to create a unique, customized, and controlled user experience — all of that aimed at attracting and converting.
Why try it
Mobile already is a predominant way of consuming content and browsing the internet. The trend for 2022 and beyond is to see it becoming even more popular.
The more time your company spends without looking at mobile-first, the more space you lose to competitors. Therefore, the time to start is now.
A tip to start
Regarding mobile ads and app development, you must bear in mind there is a wide range of models, screen sizes, and specs out in the wild.
So you should tailor an ideal experience, but also leave some space for responsiveness and adaptations. And be sure to create some specific KPIs for mobile too.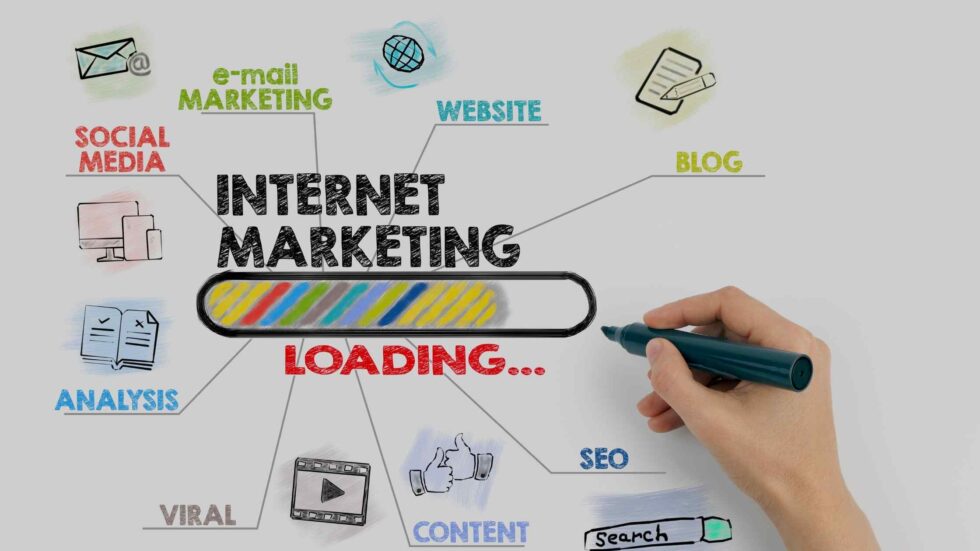 6. Influencers
YouTube and Instagram have exploded the popularity of digital influencers.
These people drive sales and bring the same halo effect that companies have looked for in celebrities for years.
Why try it
Partnering with digital influencers is proving to be a lot more rewarding than general, big celebrities. The key to this is engagement.
Their influence is usually within niches with high loyalty rates. An influencer's fan wants to buy what they use, what they talk about, and what they show on the screen — way more than a TV personality or a movie star.
In that sense, influencer marketing has a great ROI. After all, you pay less for a laser-focused campaign that attracts more.
A tip to start
The kind of advertising that works best in this strategy is contextualized. You don't want to simply have an influencer talking about the features your product has to offer.
The best approach is to create a special, unique content to insert a personality into.
Storytelling and interaction are the main pillars to build your plan upon.
7. Interactive content
Talking about interaction, why not produce pieces that inform, advertise, and ask the persona to act?
Interactive content is the kind of material that immediately engages because it can't be consumed without user participation. Some examples are interactive infographics, quizzes, and lookbooks.