At the end of September, Vietnam Manpower-LMK Vietnam., JSC quickly organized an entrance examination campaign. Through close interviews and skills testing, more than 30 employees have passed the standards set by employers.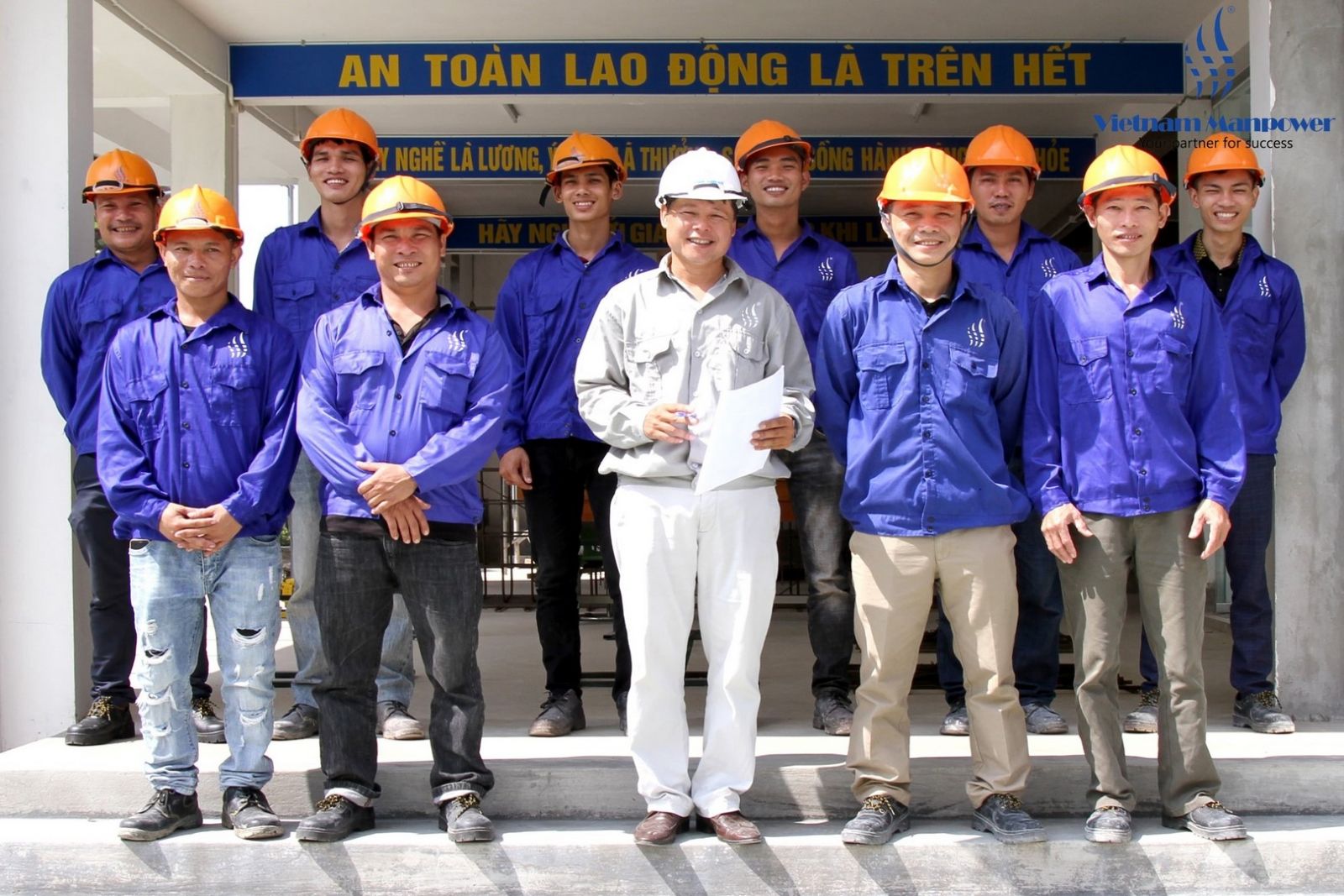 First of all, we would interview Foreman, who had to be fluent in English and have good management skill. Foreman's selection criteria was meticulous and rigorous. We not only tested the foreign language proficiency of the Foreman, but we also provided situations to evaluate the Foreman's solution.
After completing the Foreman interview, the recruitment campaign would embark on testing the workers' skills through the supervision of Foreman and skilled training specialists.
Part 1: Mason
Mason in Vietnam was skilled and trained directly by vocational schools to complete buildings, infrastructure, and houses. Therefore, in this field, Vietnamese workers have a lot of experience and professional skills.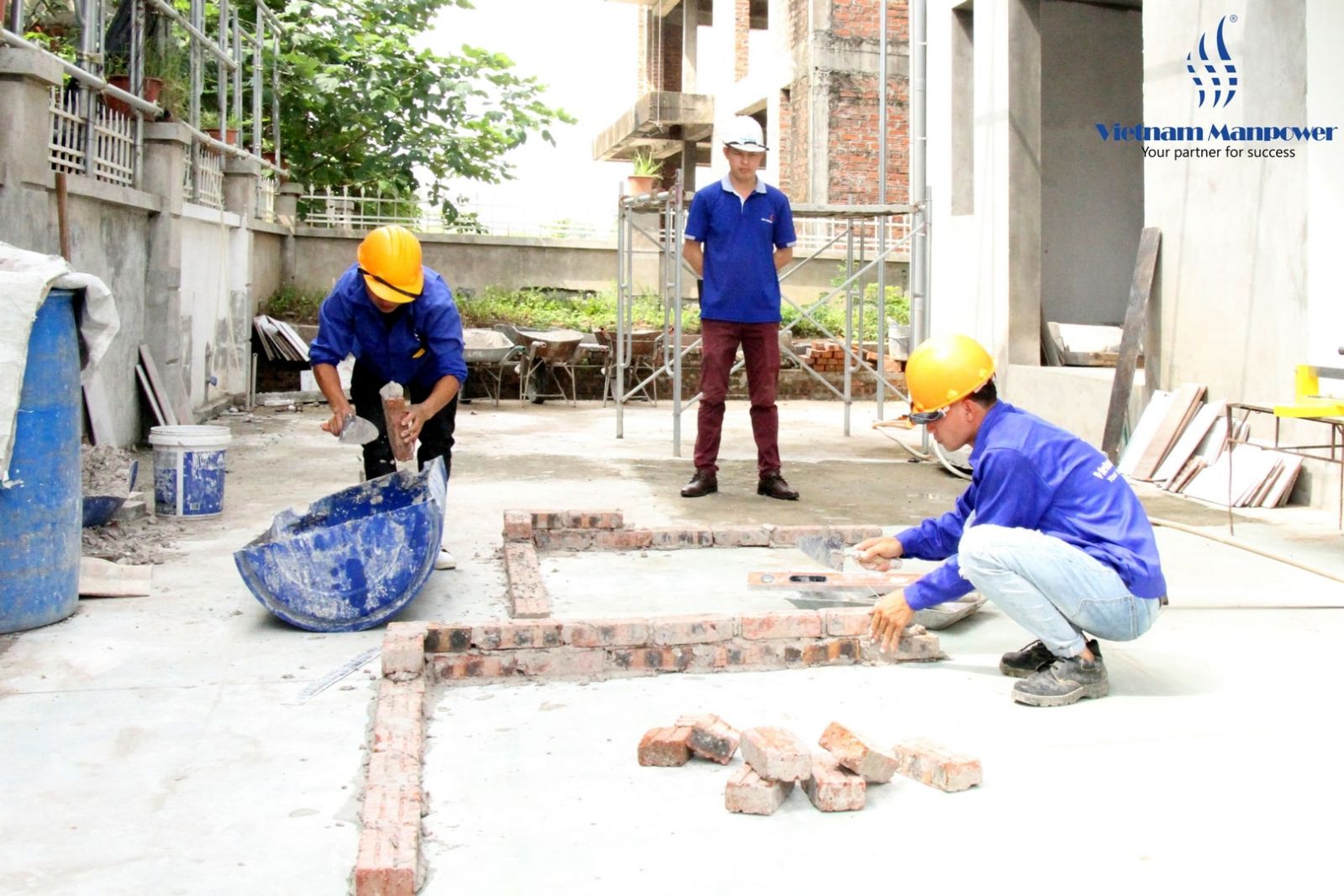 Part 2: Shuttering Carpenter
All workers were divided into 3 small groups, each team had 2 people to do work together.
Each laborer completed their jobs well and they cooperate with each other very well. They all completed the test very quickly and had excellent results.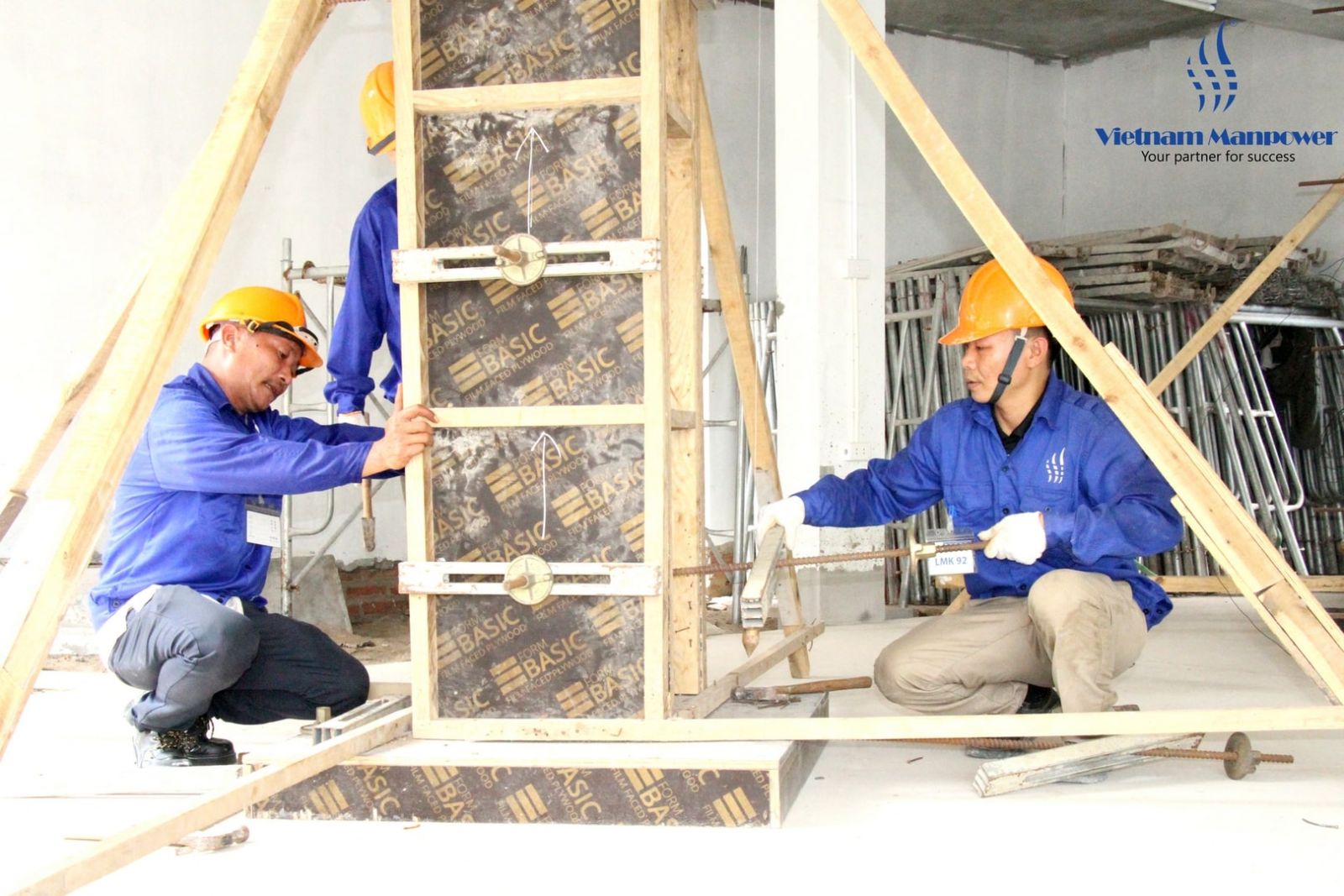 Part 3: Steel fixer
In this part, employees had to perform agile and precise maneuvers to complete their products in a certain time period.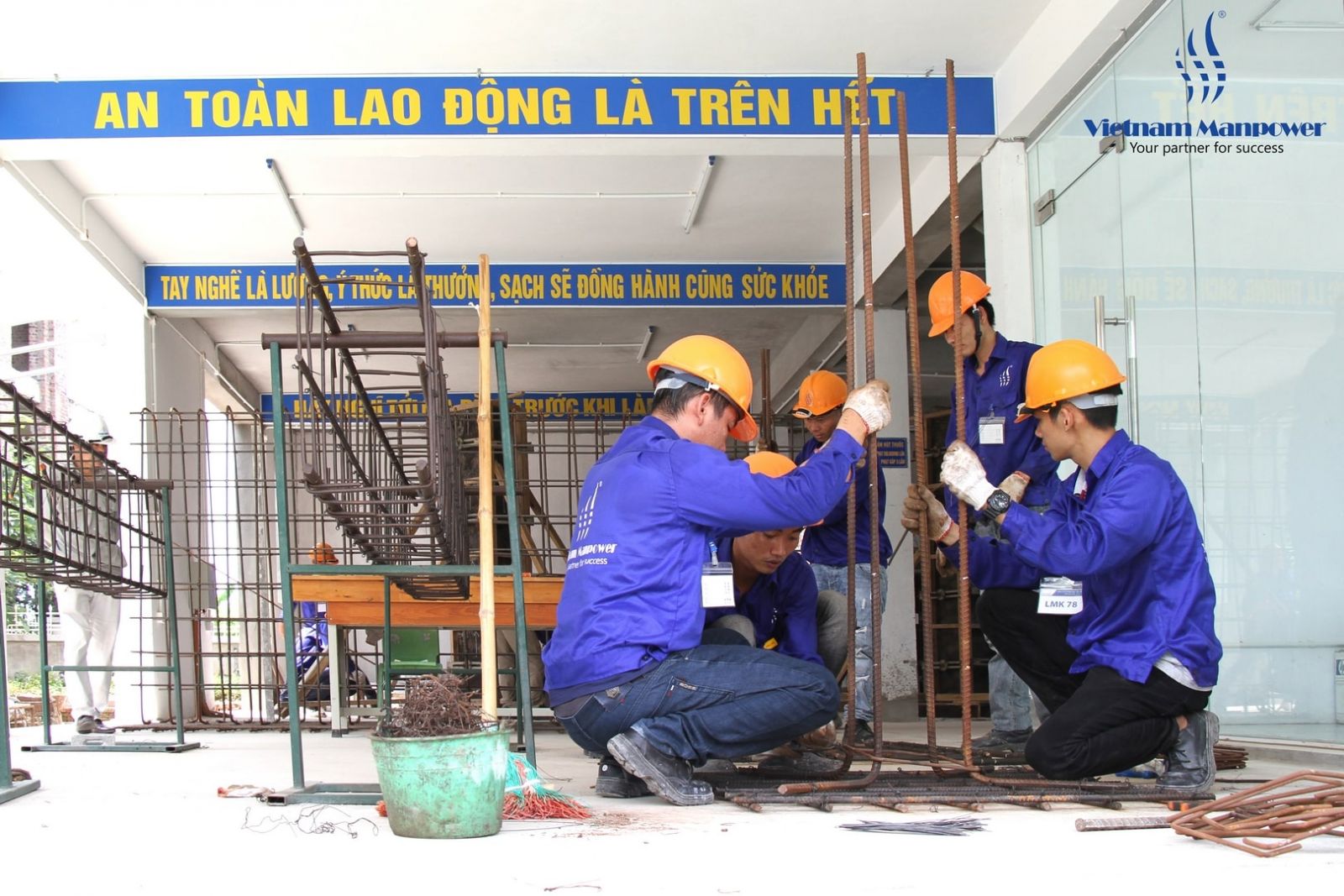 Part 4: Plaster
The criteria of plaster had to be the right technique, the right size and have an aesthetic eye that knows how to create decorative tiles to get a beautiful overview. The employees of Vietnam Manpower-LMK Vietnam., JSC performed well on their test.
After finishing the one-day entrance exam campaign, Vietnam Manpower-LMK Vietnam., JSC Company carried out the procedures and sent the test results to COLO CONSTRUCTION SRL, they were all very satisfied and looked forward to the next employees to come to work at their company.
For more information, please contact:
Ms. Lana Phung
Hotline: (+84) 949 594 116
Email: lana@vnmanpower.com