Minister of Labor, Invalids and Social Affairs, Dao Ngoc Dung made a remarkable speech at the "11th ASEAN + 3 Labor Ministers Meeting", held online on the afternoon of October 28.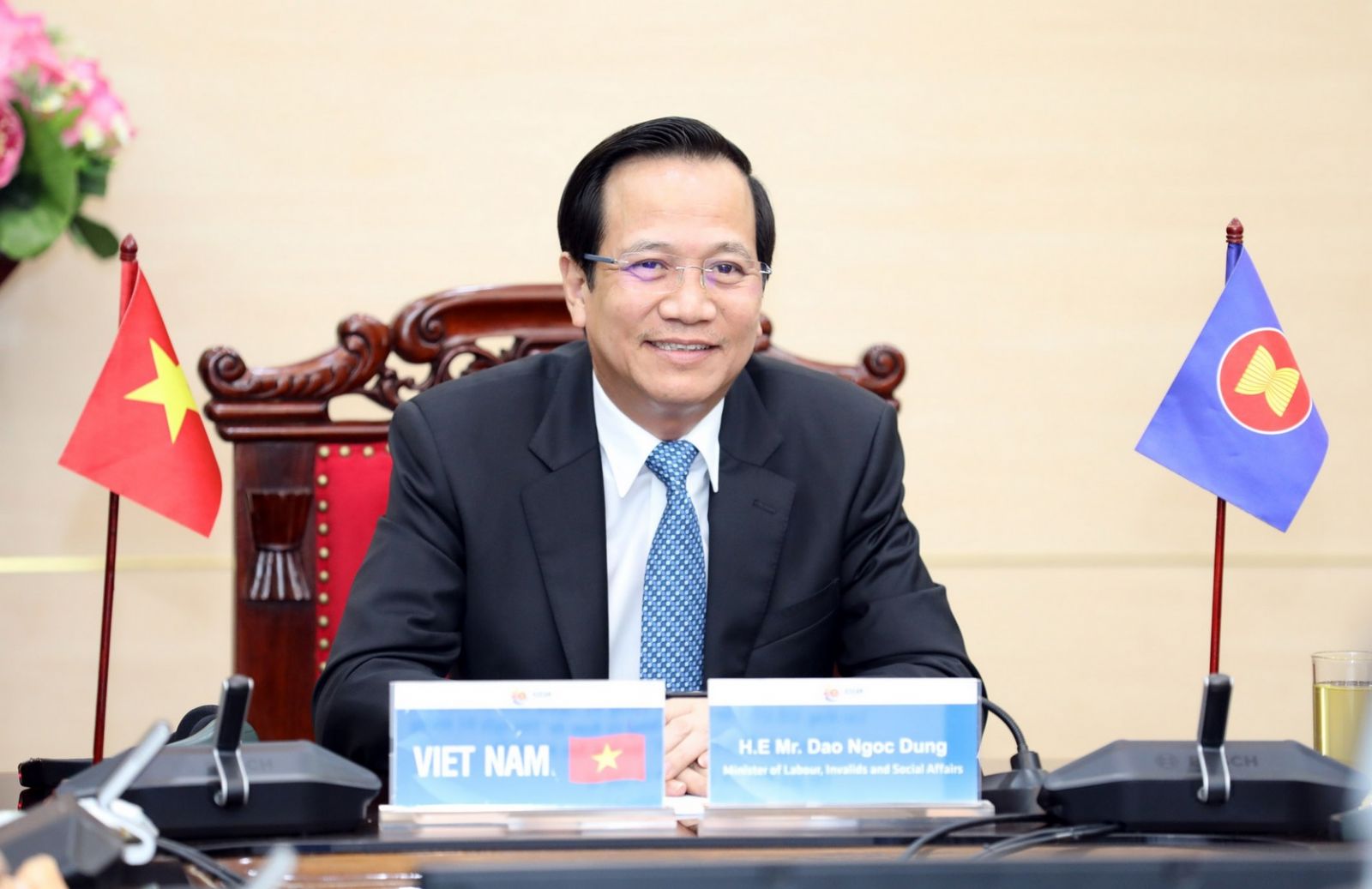 Mr. Dao Ngoc Dung - New Minister of Labour - Invalids and Social Affairs
(Photo: Giap Tong)
On October 28, the 26th ASEAN Labor Ministers Meeting (ALMM) and the 11th ASEAN + 3 Labor Ministers Meeting (ALMM + 3) were held online by Indonesia.
Attending the ALMM were 10 Ministers in charge of Labor of ASEAN member countries, ASEAN General Secretary . The Vietnamese delegation, led by Minister of Labor - Invalids and Social Affairs, Dao Ngoc Dung, attended the Conference.
Sharing comments about the job situation in the region, Minister Dao Ngoc Dung said: "The world is undergoing great changes, including the Industrial Revolution 4.0. Many studies have shown that in the next 10-15 years, about one-third of current jobs will change due to the impact of information technology, robotics, automation and artificial intelligence. This rate in ASEAN will be even higher ".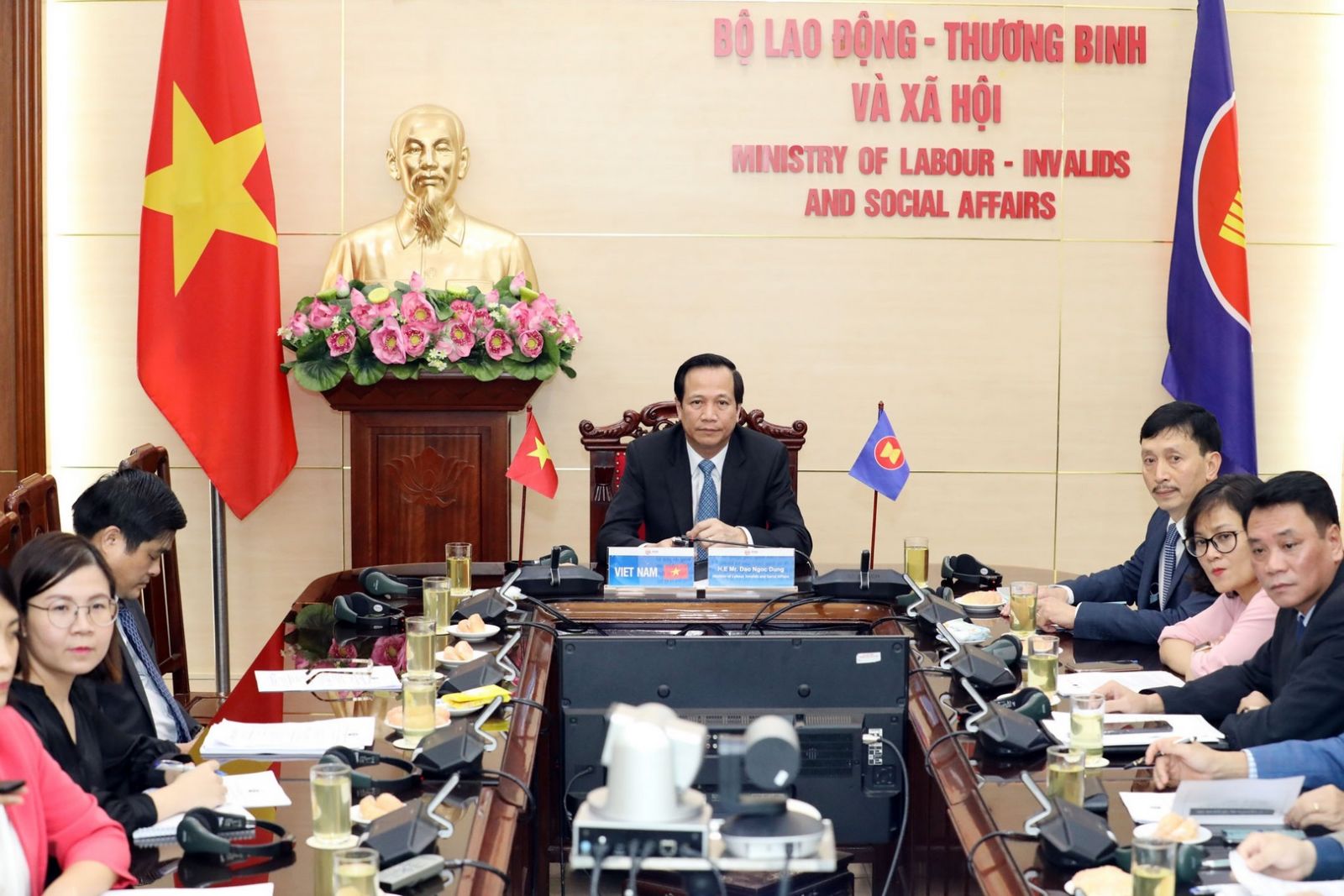 The Vietnamese delegation is listening to international speakers
(Photo: Giap Tong)
According to Minister Dao Ngoc Dung, research of the International Labor
Organization (ILO) shows that 5 ASEAN countries forecasts 56% of jobs can be affected, even replaced by automation in the next few decades.
In addition, the world of working environment has also changed because of climate change, aging, diseases and the Covid-19 epidemic.
The Covid-19 pandemic also affected 2.7 billion workers, accounting for 81% of the workforce worldwide.
According to Minister Dao Ngoc Dung, in Vietnam, human resource development is considered to be one of the three strategic breakthroughs of the Socio-Economic Development Strategy from 2011 to 2020.
The Government of Vietnam has approved the Strategy for Human Resource Development from 2011to 2020. Moreover, The 2021-2030 Strategy is currently under construction with a focus on Human Development to adapt to the Industrial revolution 4.0.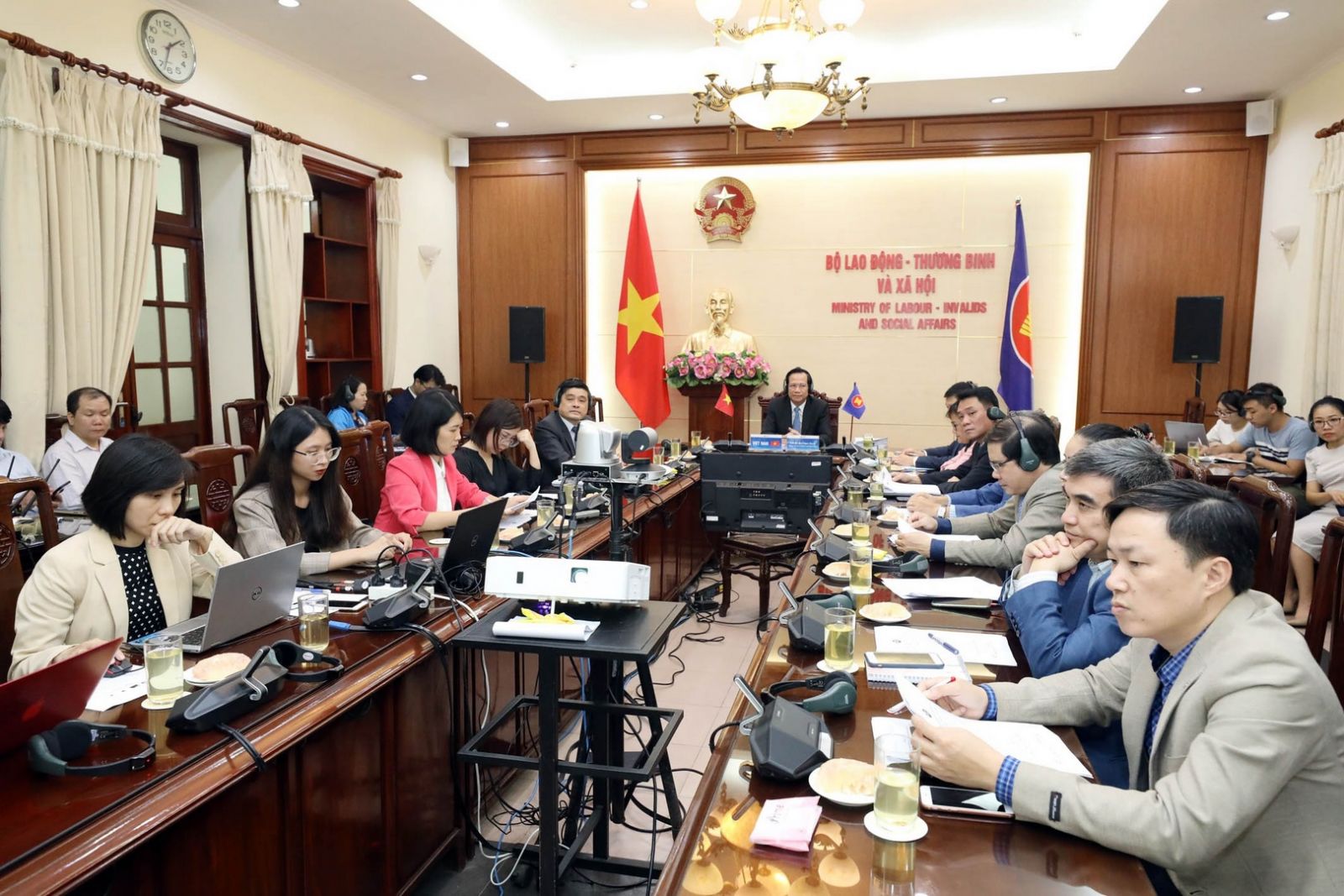 Many issues about employment and welfare are presented at the Conference
(Photo: Giap Tong)
The overall goal of the Strategy in this phase is "Developing Vietnamese human resources, especially high-quality human resources to response the requirements of the 4.0 revolution and international integration, bringing Vietnamese manpower to become the foundation and the most important factor for sustainable national development, international integration and social stability, step by step improving the competitiveness of Vietnamese human resources to the same level as the advanced countries in the region, in some aspects approaching the level of developed countries in the world ".
With that spirit, Vietnam Manpower has always maintained and promoted, proactively supported workers in the orientation training, improved skills in order to make them become better and able to work anywhere in the world. With strict recruitment and training processes, we can always response the most rigorous recruitment standards from our customers.
For more information, please contact:
Ms. Lana Phung
Hotline: (+84) 949 594 116
Email: lana@vnmanpower.com