It was the second time Riela asked Vietnam Manpower to recruit workers for them; the first one was two years ago when 85 workers were qualified to work in Romania.
All of these workers have been well regarded while working in Romania. They were said to work hard, adjust to the new job quickly, and behave friendly with Romanian colleagues. Hence, Riela Romania this time decided to recruit more Vietnamese workers for their company.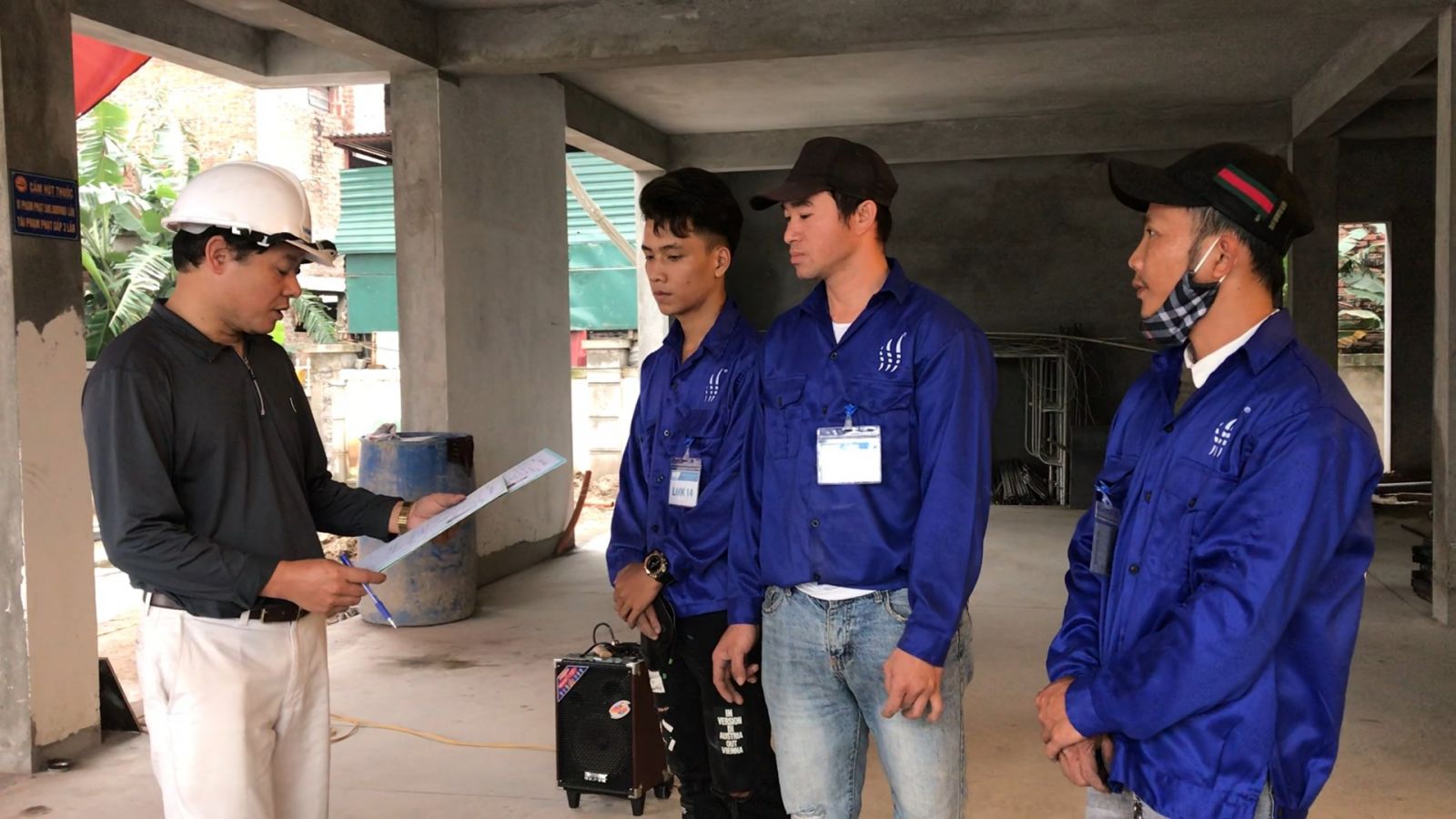 An examiner is checking the candidate's CV before the test
Thanks to the professional organization that was shown in the first recruitment campaign, Vietnam Manpower has gain absolute trust of Riela so the employer authorized Vietnam Manpower to organize the second campaign without their presence.
The trade test was divided into 4 parts including: MIG MAG welder, polisher, painter, and general worker.
In the MIG MAG welding test, most of all candidates convinced the Employer with their professional skill in welding. Their responsibilities included interpreting blueprints, selecting appropriate tools and metals, measuring and assembling metal pieces, using cutting tools, determining gas ratios, drilling holes, and monitoring inventory.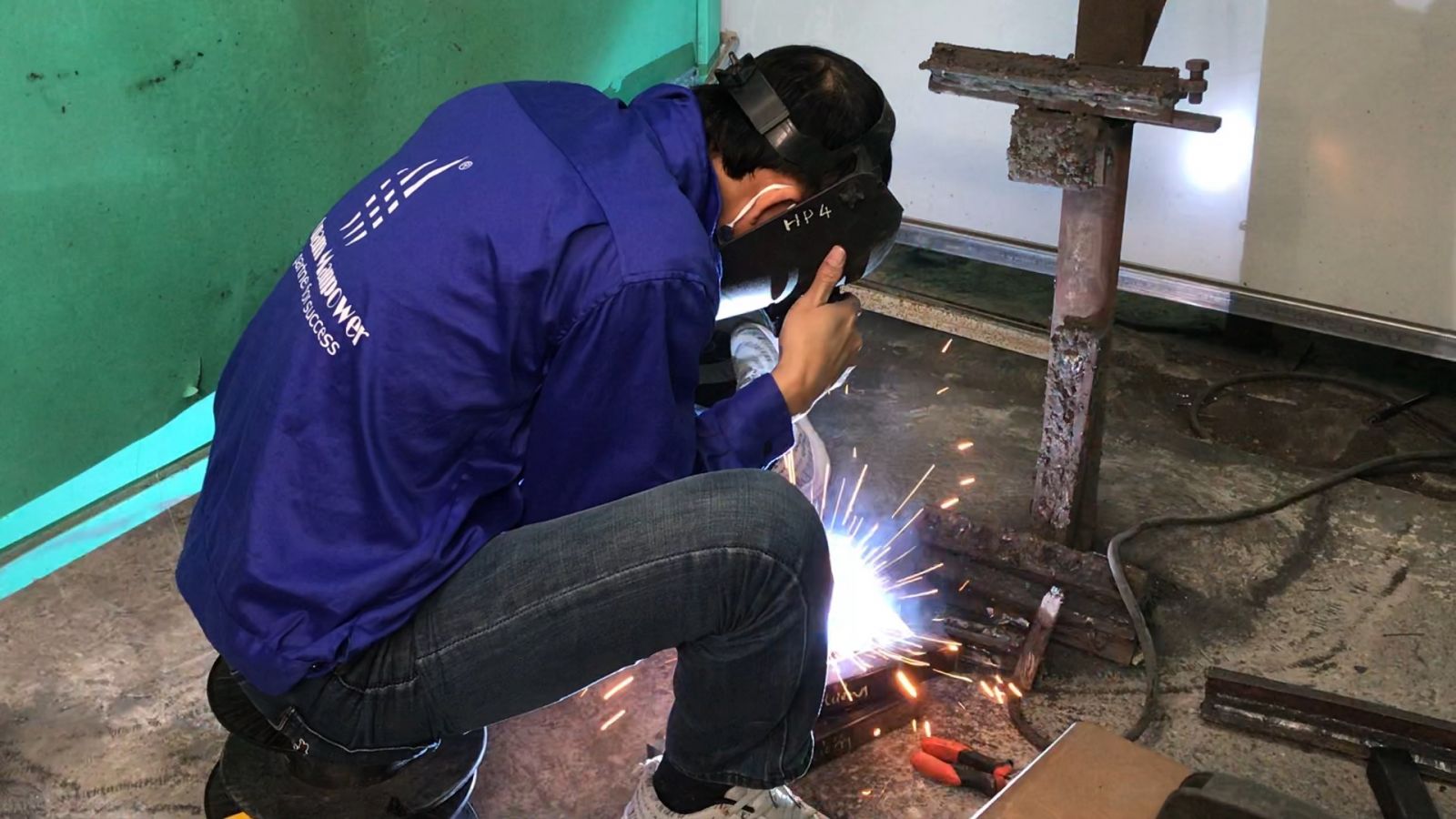 A welder is taking his trade test
Those applied for the polisher job were really impressed by their excellent skill in handling steel. They had to polish the steel surface on which welding joints were located. Polishers were also asked to bore some holes on that surface using hand drill. Candidates did not only finish their job accurately but also in a very short time as required by the employer.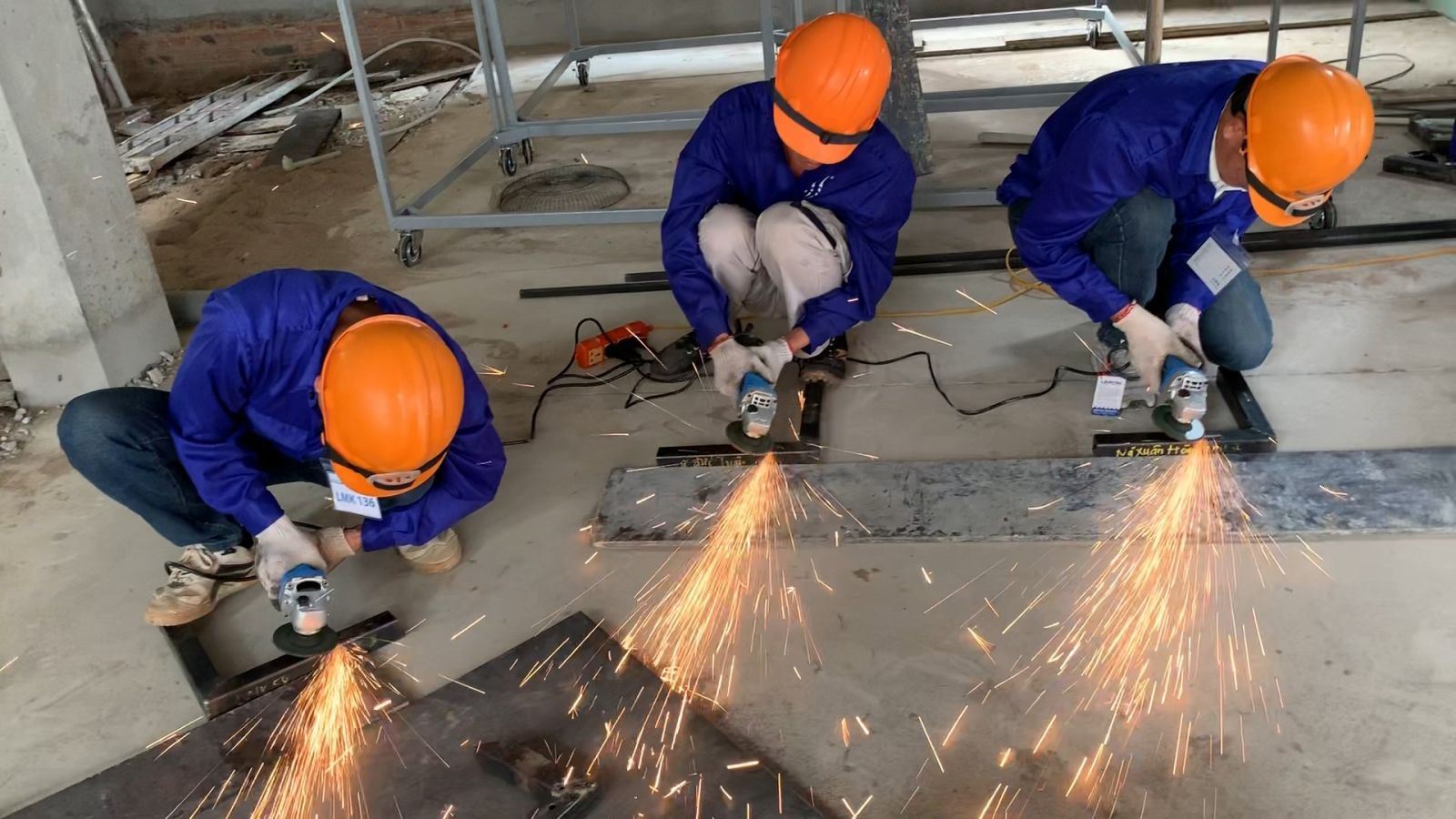 Polishers are focusing on the test
After welders and polishers finish their task, their products were given to spray painters. Painters performed the test in the following steps: Use a hand-held grinder to clean and smooth the steel product then Measure the paint amount then mix the right colour. Finally, they used sprayer to spray the steel product. Most of all painters satisfied the employer with their good skill.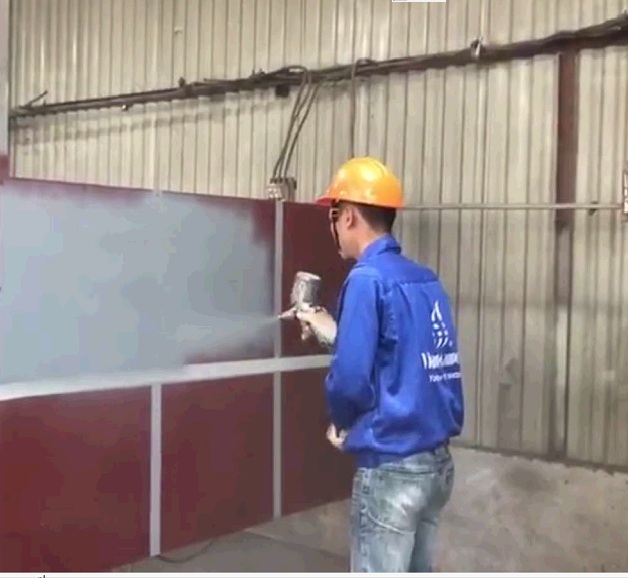 A worker is taking paint spray test
For the test of general workers, candidates assisted welders, painters, and polishers. They cleaned up the worksite from hazardous or obsolete material, handle and transport materials and equipment, help with setting up and transferring temporary structures, and follow instructions from foreman to perform manual tasks.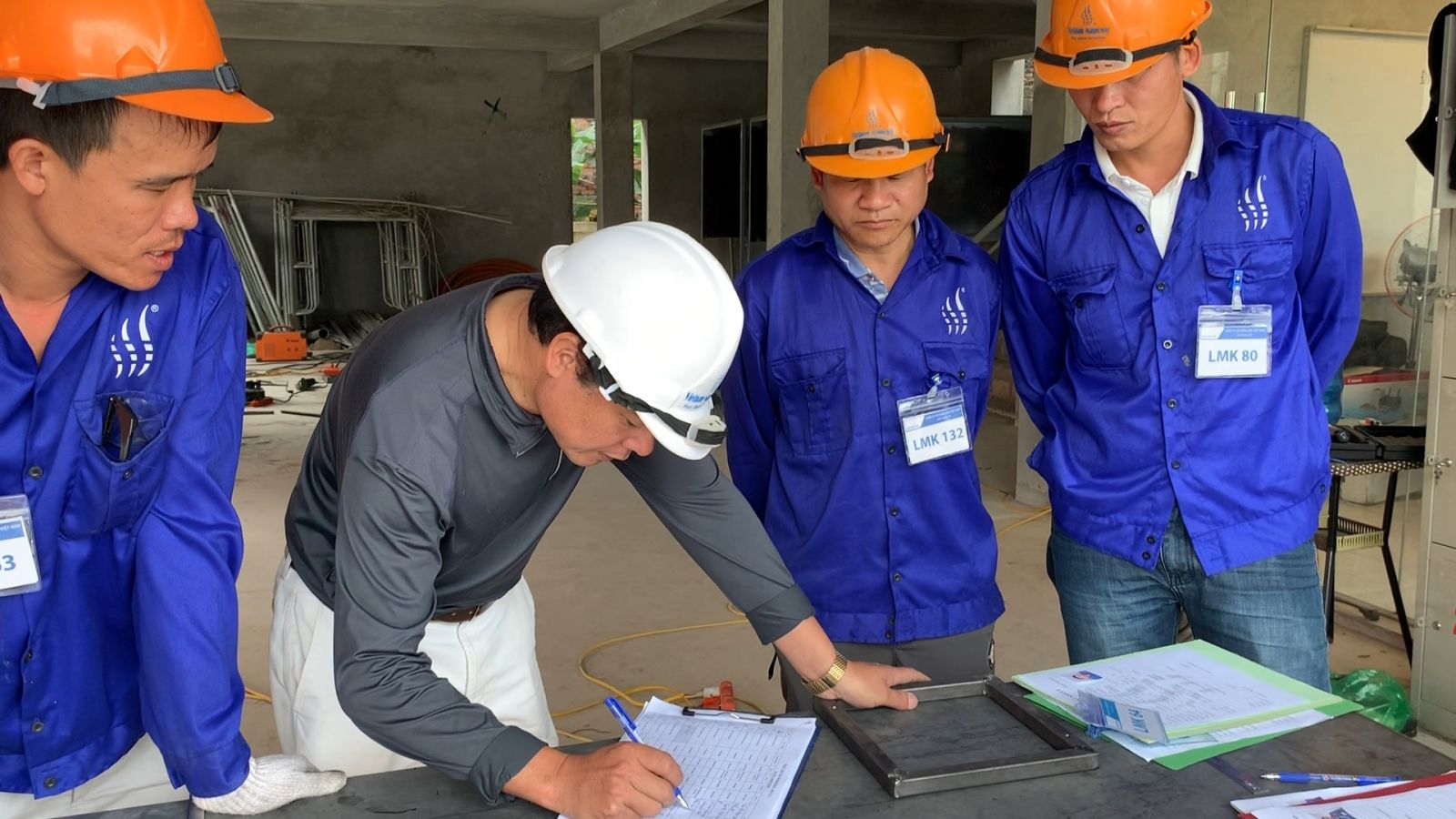 The examiner is giving scores to candidates
The trade test ended successully with 55 Vietnamese workers selected to work in Romania. The result satisfied both Vietnam Manpower and Riela.
The employer hoped Vietnam Manpower could help qualified workers to complete emigration formalities so that they could arrive to Romania soon.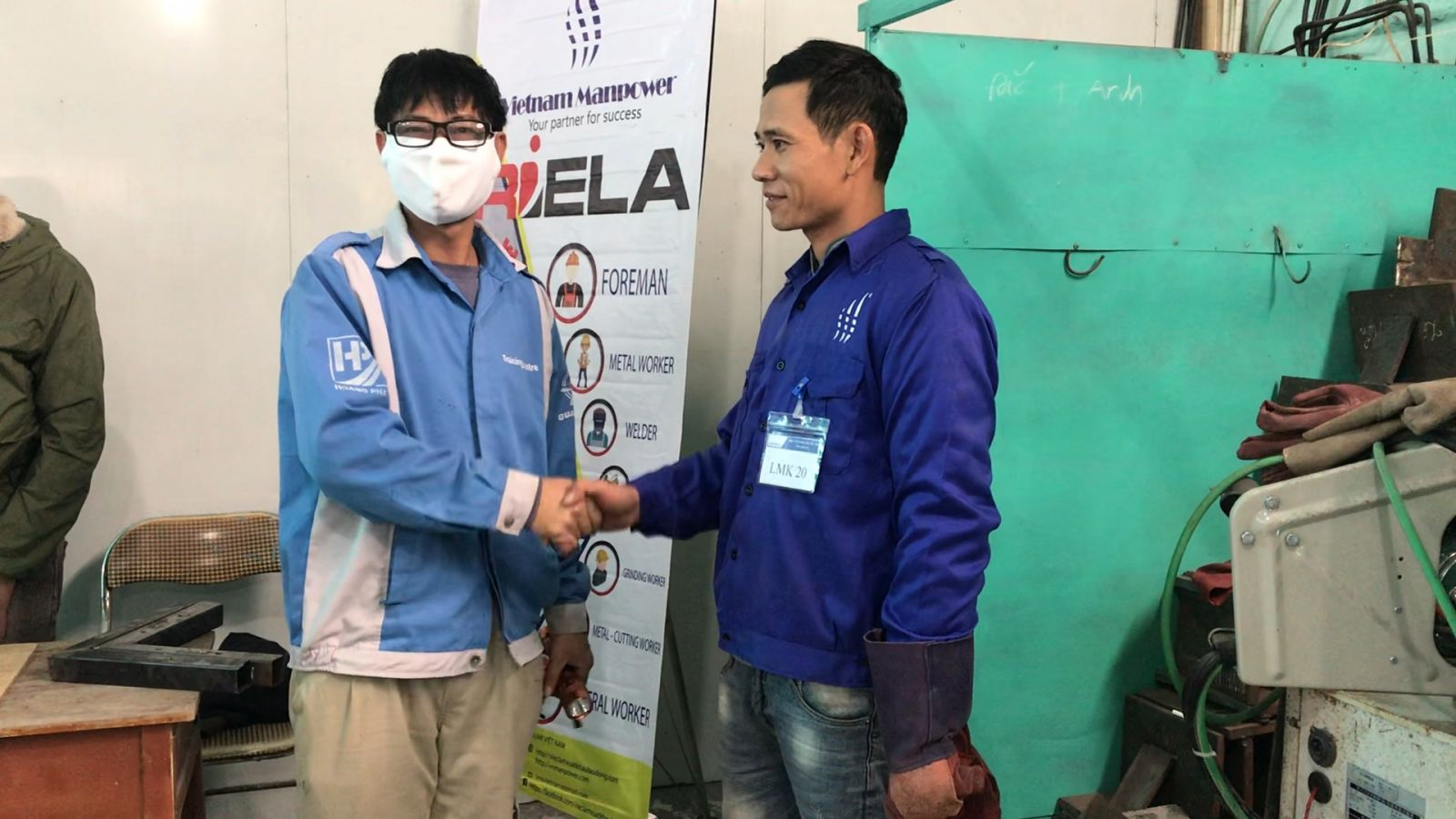 The trade test ends successfully
The company RIELA was founded in 1994 with full Romanian private capital. Production for the dairy and meat industry has laid the foundations for a metalworking factory. In the following years, they have collaborated with external customers in the automotive industry. Their company offers a professional approach and technical advice for each product and customer. Effective collaboration with renowned architects and designers has led to the implementation of quality standards. In a robotic market, their company brings in handmade finishes of some products, which are appreciated on the foreign market.
For more information, please contact:
Ms. Lana Phung
Hotline: (+84) 949 594 116
Email: lana@vnmanpower.com