In order to respond to the strict requirements of Japan, Vietnamese nurses have the following qualities and expertise:
Firstly, Vietnamese nurses often have an interaction with patients with different ages and levels. Therefore, they have the ability to talk openly, listen, explain and persuade them to understand their pathology and treatment methods.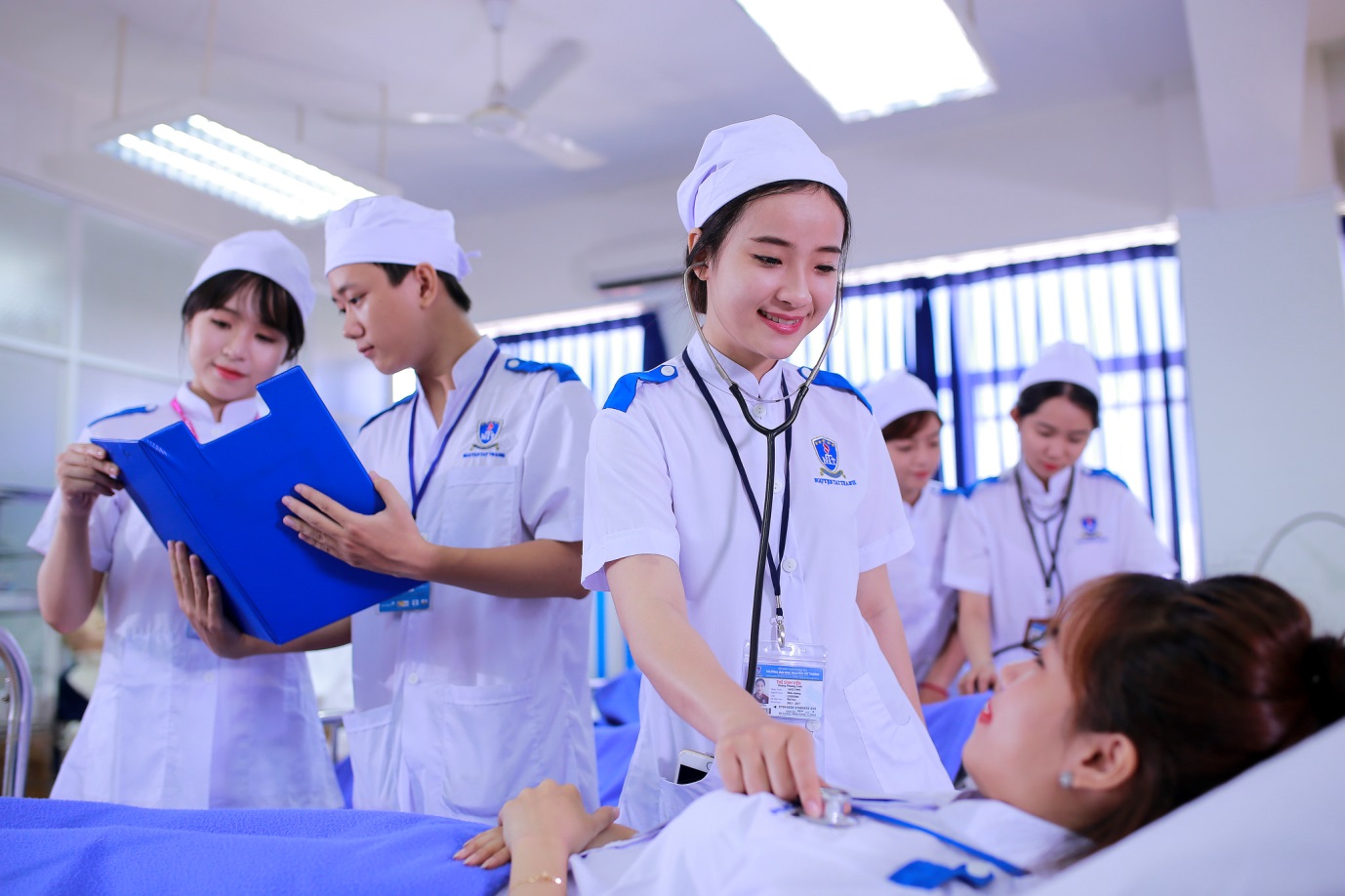 Source: Internet
Secondly, in terms of carefulness and meticulousness, the nursing work is directly related to human life and health, so carefulness is an indispensable criterion of the nurse. So in order to the job well, Vietnamese nurses is carefully attentive to the slightest expression of the patient because just a lack of focus can lead to unpredictable consequences.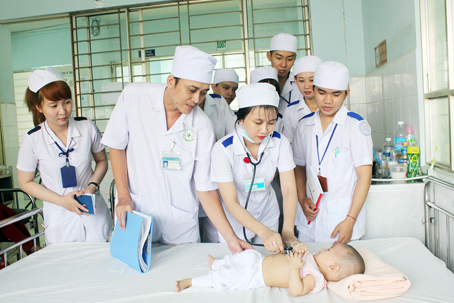 Source: Internet
Thirdly, Vietnamese nurses are tolerant and generous with love for their patients, always happily responding to requests when they need help, and are not conservative with prejudice.Regarding working hours, unlike other professions, Vietnamese nurses do not have specific hours, working hours often last longer, even having to be on duty at night, so it is necessary to be able to arrange about flexible working time to have the patients.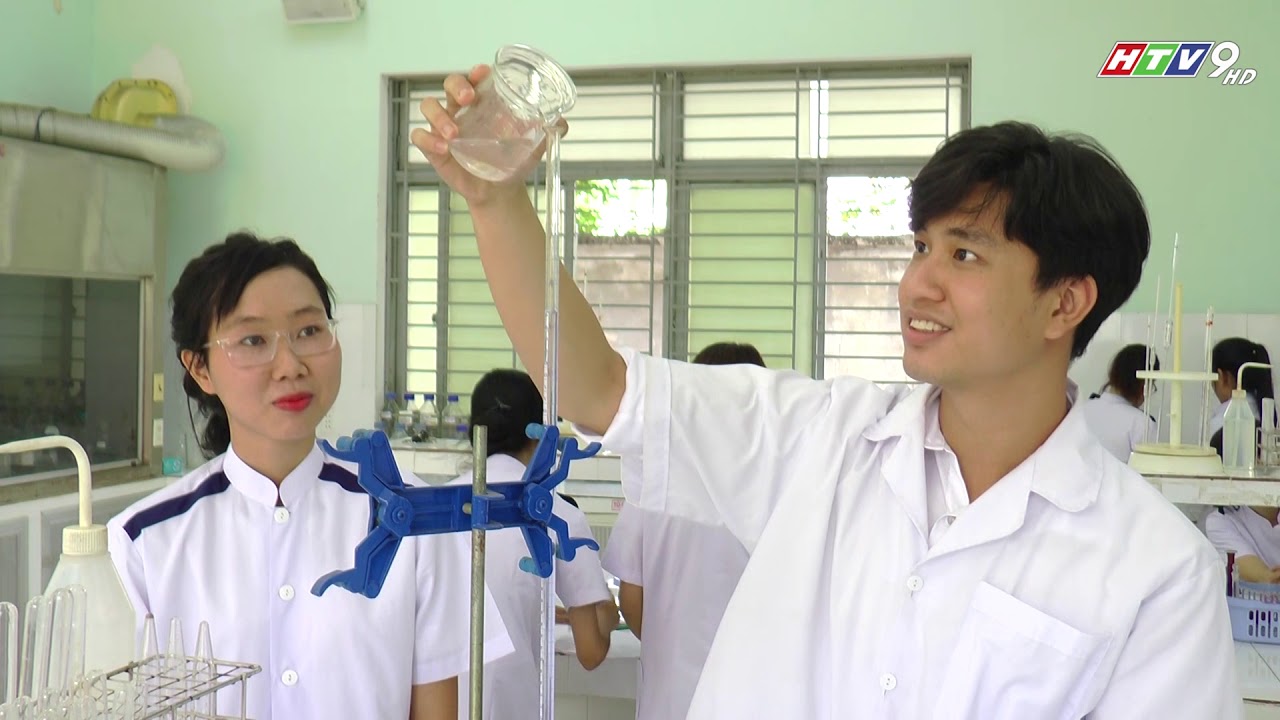 Source: Internet
Last but not least, Vietnamese nurses always make comprehensive patient care plans and directly follow the professional process .They are proficient in basic nursing techniques and specialized nursing by participating in good primary health care, improving public health to ensure general safety.
On the morning of November 12, in Hanoi, the Ministry of Labor, War Invalids and Social Affairs held a preliminary conference on the cooperation program to bring nursing and midwife candidates to work in Japan under the Vietnam - Japan Economic Partnership Agreement (VJEPA) for the period 2012-2019.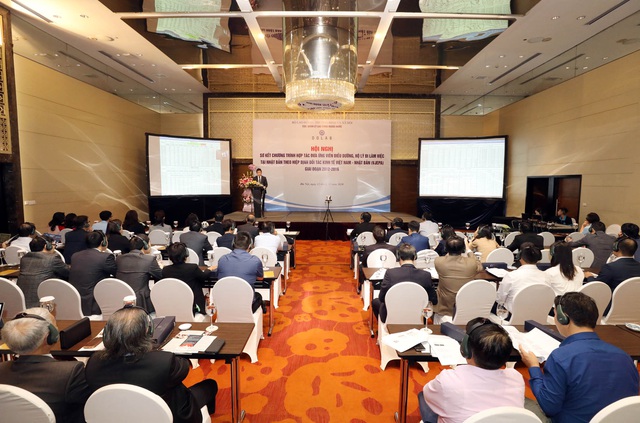 Source: Internet
Speaking at the conference, Deputy Minister of Labor, Invalids and Social Affairs Nguyen Ba Hoan said that after 45 years since the two countries Vietnam - Japan established diplomatic relations. Cooperation in the field of labor between the two countries is increasingly important. Many programs and projects have been implemented by the Vietnamese Ministry of Labor, Invalids and Social Affairs with the Japanese side and are promoting efficiency, making an important contribution to the overall success of the cooperation relationship between the two countries.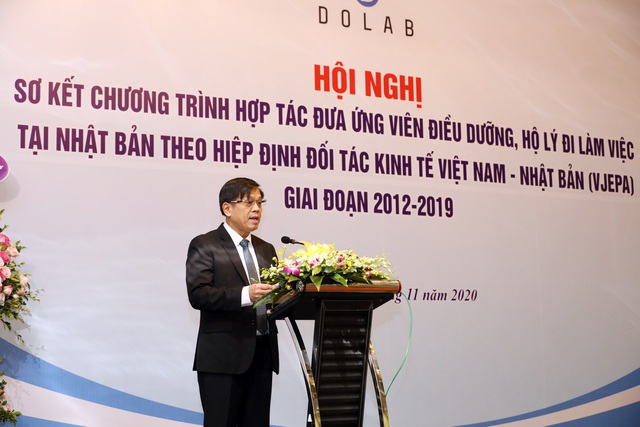 Source: Internet
Deputy Minister Nguyen Ba Hoan emphasized: "The Ministry of Labor, Invalids and Social Affairs has instructed the Overseas Labor Management Department to closely coordinate with the Embassy of Japan in Vietnam, and ARC ACADEMY Japanese Language School to select and put into language training. Japan provided 8 courses for nursing and midwife candidates with a total of 1,670 candidates."
In which 1,340 candidates from 7 courses have been sent to work in Japanese hospitals and aged care facilities.
"Through the exams for Japanese national nursing certification, the nursing candidates and aides of Vietnam have confirmed their superior capacity compared to nurses and aides of other countries, with the rate of Japan's national certification exam is very high (37% for nursing and 91% for nursing careers) while candidates from other countries are only about 10% for nursing and over 30% for assistant "- Deputy Minister Nguyen Ba Hoan information.
Launched from 2012 up to now, Vietnam has sent 7 candidate courses for nursing and nursing to Japan to work. The number of applicants increases each year.
At the conference, Mr. Hayashi Mikio, First Secretary, Embassy of Japan in Vietnam said: "We accept Vietnamese nurses after the Philippines and Indonesia, but the number and quality of candidates significantly increased compared to other countries and very stable year by year ".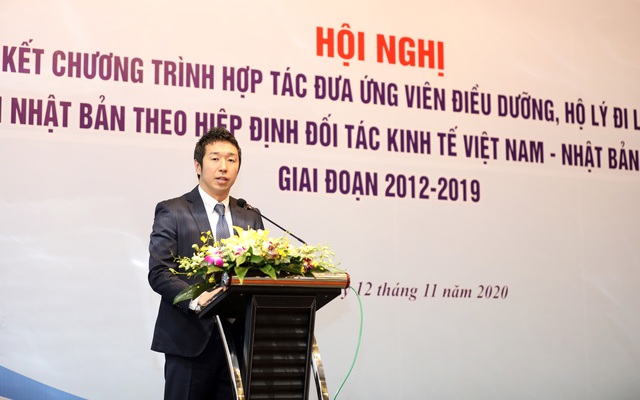 Source: Internet
According to Mr. Hayashi Mikio, through comments from Japanese nursing and nurse-receiving facilities, they highly appreciate the nurses from Vietnam.
Through the above conferences, Vietnamese nurses have been highly appreciated in Japan. Therefore, Vietnam has affirmed its position in the Japanese market in particular and in Asia in general. At the same time, Vietnam also believes that in the future, the nursing industry will play an important role in the German market as well as other European markets. Currently, Vietnam Manpower is in the process of doing this to make the ambitions of nurses to Germany and other European countries become reality in the future.