Vietnam Manpower has cooperated with one Arab client in workers supply. This client is famous for dairy, food production. Its representative gave us a visit as to reach some agreement on terms and conditions last May. He got a heartfelt welcome at Vietnam Manpower's trade office.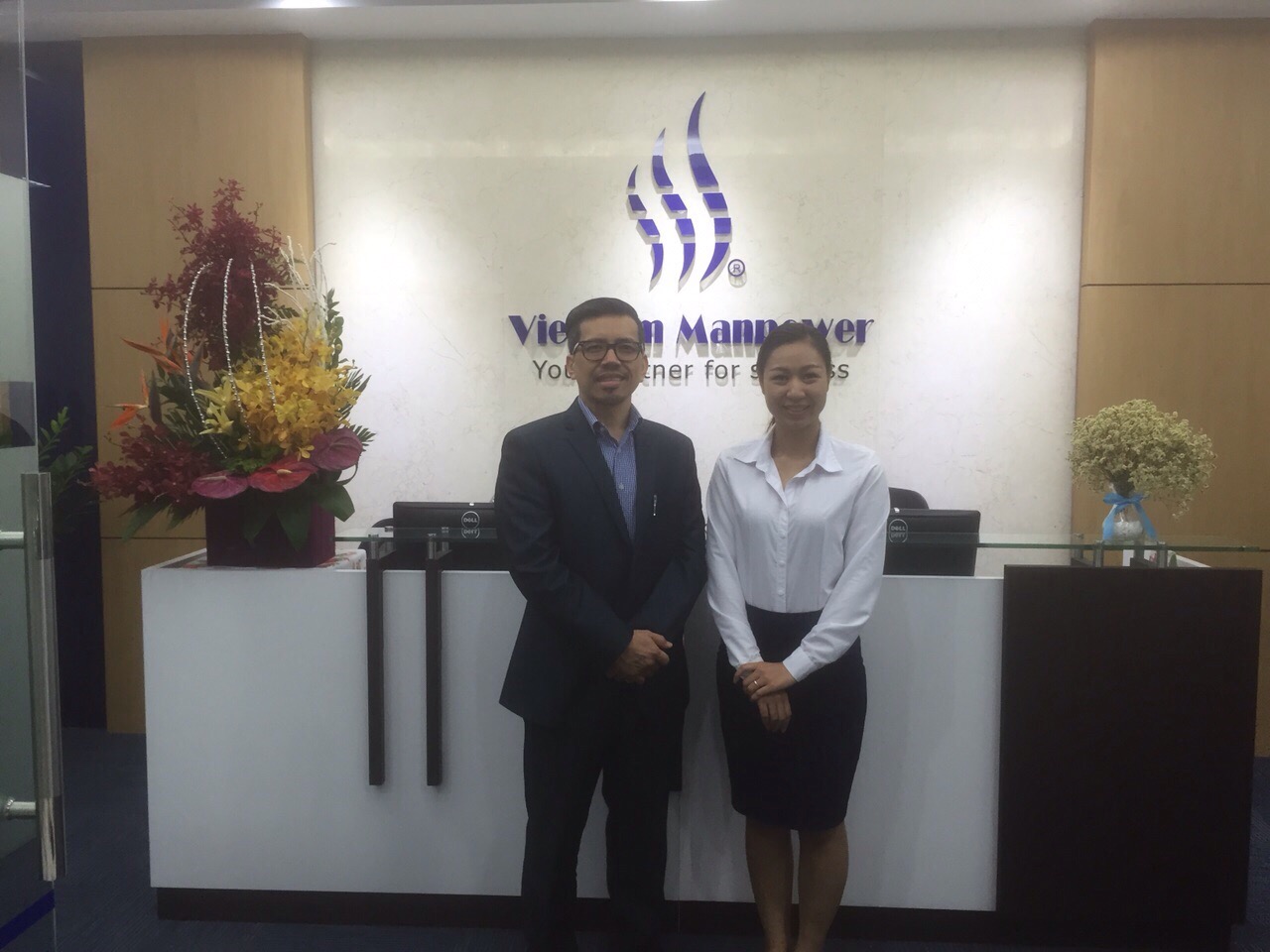 Vietnam Manpower General Director took a photo with the Arab company's representative
One constructing and engineering group in Dubai is another client with detailed visit to Urban Construction College – one of Vietnam Manpower 's training centers, situated in Yen Thuong ward, Gia Lam District, Ha Noi City, Vietnam.
This big group has long heard of Vietnam Manpower as a leading headhunter company in Vietnam with the modern system of training centers, associated vocational schools for both current and new workers. Our centers are well equipped with an advanced curriculum and experienced lecturers trained nationally and abroad for high-quality manpower services in line with employer's demands. For a close look, this Dubai group went see Urban Construction College on May 19th, 2015, and left with satisfaction.
Urban Construction College is known for its professional training courses at all levels. It includes lecture halls, libraries, workshops, a water treatment plant, a wastewater treatment plant, a miniature city water supply network, water meter assembling and testing workshop, a modern automation and compressor lab, pipeline installation yards, park systems, lakes, trees, lightings, etc.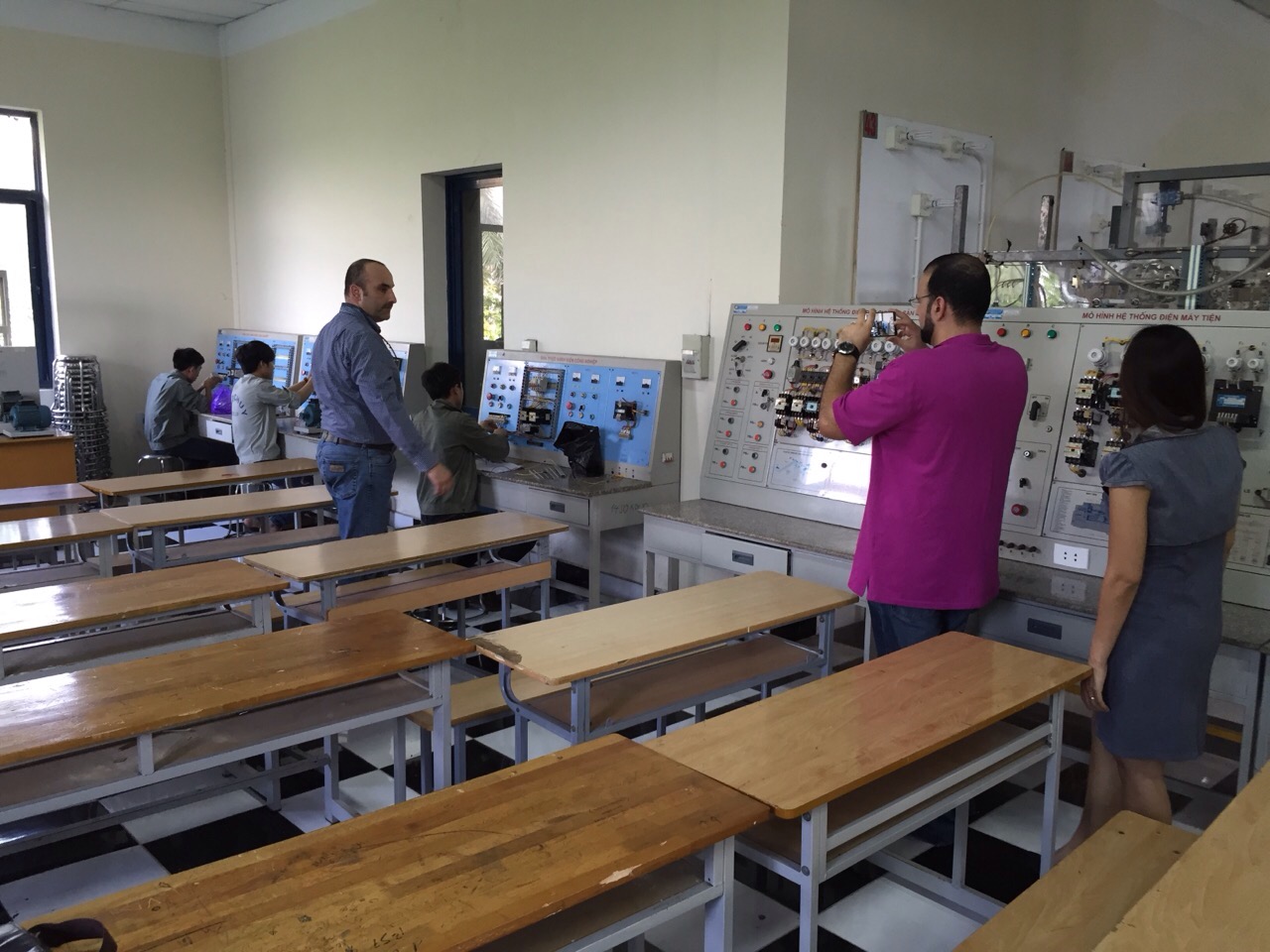 The group's representative had a look at facilities at Urban Construction College
Overall, the clients when coming to Vietnam Manpower found its working style professional and its services trusted and qualified, deserving its being recognized as one of top headhunter companies in Vietnam.
More imagines from the visit Delegates of the leading construction and engineering in Dubai to visit one of our training centers