Every organization has its own culture, which defines its core values, creates unofficial guidelines for workers to follow. Also, it helps decide what discretionary behavior can be accepted, because those complying with those guidelines will get more comfort at work, and those otherwise may opt to land a job elsewhere.
Your enterprise may have amazing products or services though, your business might still falter once there is a negative working environment. Most significantly, if you want a positive corporate culture, you yourself must lead an example, being positive and happy. As a leader, daily pull off positive vibes. You can even think of the day of whom you will personally motivate at work.
Creating a happy corporate culture is pretty simple and includes very humble cost (if any). There are many ways to create a positive working environment. Below ways can turn your workplace into a happy culture in a matter of months.
1. Get to know your employees
First, you should pay attention to your employees' lives. Acknowledge the important events, and inquire after their families. Workers often love to know their boss care about them not just the work setting. Another good way to let your staff know how they mean to you is celebrating their birthdays and show your sincere involvement in that party.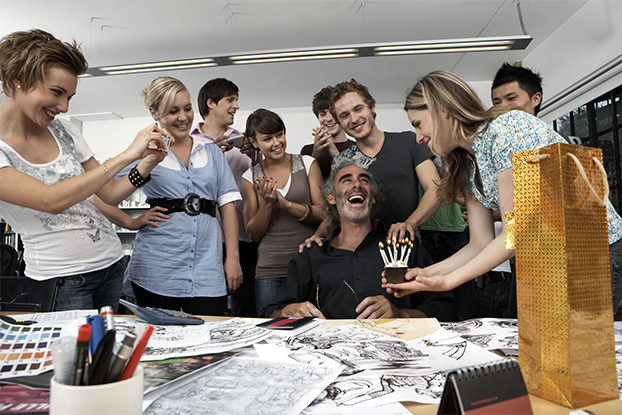 Celebrating your employee birthday is a good way to show how he/she means to you.
Next, treat each of your employees as an individual. This may be hard for someone because they don't feel they have enough time to get to know each and every person, especially if the company has large labor size. If then try to know as many as possible. You can learn and memorize what each one did for fun and talk about it next time you meet him/ her. You can also go on daily walking meetings, which would help you get to know different preferences of staff on your team.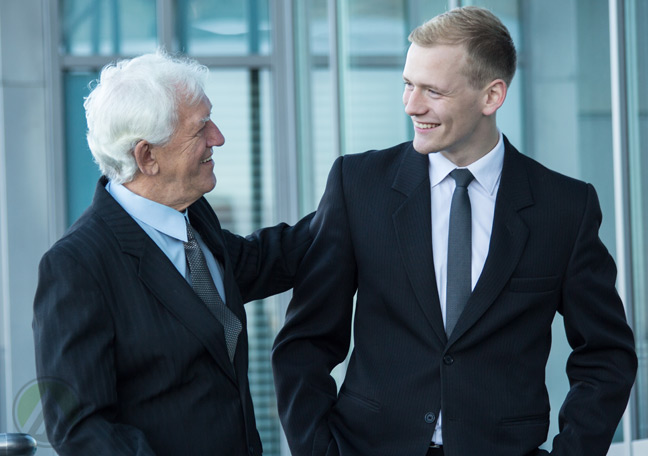 Learn about your employee's preferences and talk about it next time you meet him/ her.
This also helps you define your staff's strengths and weaknesses. When there arises a problem, you will let a worker know what he/ she has done wrong without being disrespectful or rude, offer constructive criticism and recognize what he/ she does well. Workers often need a bit more encouragement than usual following criticism. Some compliments and some joke may work here.
2. Show that you trust them enough to undertake big responsibilities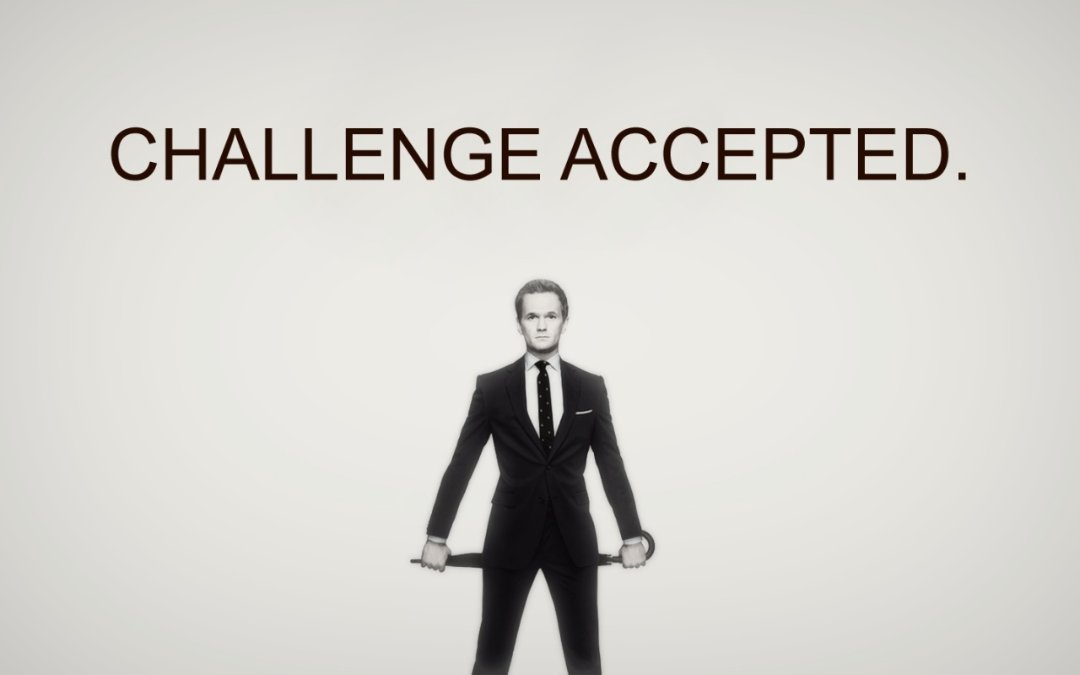 Trust your employees enough to take on big responsibilities.
You can give your employees chances to learn and accept challenges. Giving such chances show your workers that you trust in their abilities. Your staff can get bored with continuously doing the same work, and they will leave if keeping bored for too long. To motivate and secure them, you can keep your employees challenged and acknowledge their talents.
Also, developing an open-door policy will let your employees know you pay attention to their concerns and you don't hesitate to discuss with them about their career goals. That way lets your team know they can confide in you and you will keep their confidentiality.
3. Clarify what your enterprise stands for
Employees are often more engaged in their work if they feel their team is working for a common goal. Then to help your workers feel they are working for a common goal, not only a paycheck, express your devotion to the company's core values.
Be transparent with all of your employees by keeping them informed of important events that may influence the enterprise as a whole. Not all, give credit to the whole team when success is gained. Commonly, other people contribute a part to an individual's success. Say such things as, "Marry managed to attain this success, and I am sure she'd agree with me when I sincerely thank the entire team for their contribution to making this success possible."
There will sure be times workers have to work long hours. Don't forget to acknowledge that and ensure you give such small tokens as gift cards to show your appreciation. For another option, let your employees out early on a Friday.
When your staff feel they are part of a team, they will be more likely to contribute or support projects that might be outside of their particular job duties. Just remember that great ideas can come from anyone. Be willing to listen to ideas from anyone in your company. Empower your workers and foster their self-confidence. Encourage them to attempt new work methods and permit them to have autonomy.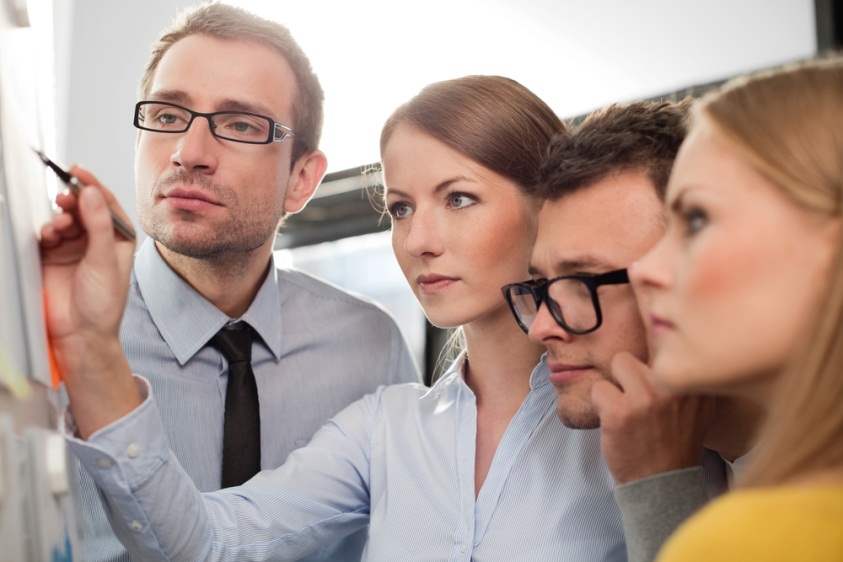 Make your employees feel they are part of team, working for a common goal.
Creating and maintaining a happy corporate culture can positively impact the business profits. According to the Shawn Achor's book – 'The Happiness Advantage: 7 Principles of Positive Psychology that Fuel Success and Performance at Work', the author reviewed 10 years of study on the topic to find out that having happy workers boosted productivity by 32%, raised sales by 37% and improved work accuracy by 19% averagely.
If you can rock the combination of good services-products, happy staff and a motivating cultural environment, you will see better productivity, improved profits, much like many companies have in their business.