1. In the past
Vietnam has undergone 4,000 years of history and coping with many challenges and struggles for independence and freedom from the power nations. Even though be an agricultural country, Vietnamese people still know how to take advantage of peculiar geography and natural material to build military base as a way to protect their country. Whether they are small projects such as folk architecture or voluminous, or complex like royal architecture, the major materials were widely and extensively used from bamboo, leaves, wood, stone ..., to other materials later such as brick, tile, porcelain, ceramic, etc.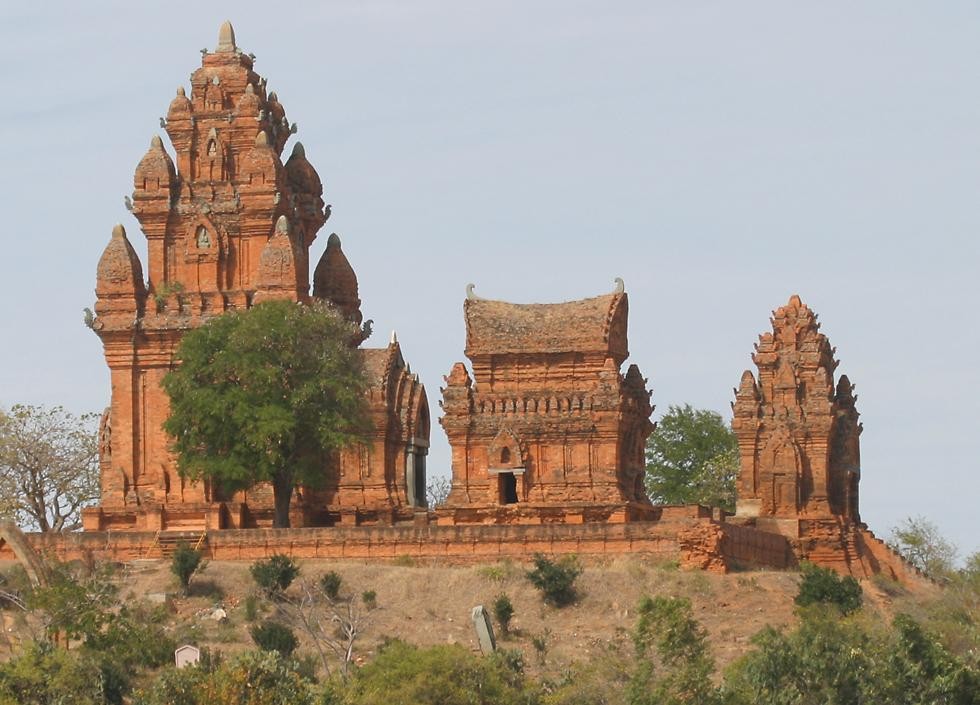 The Cham towers are a little-known aspect of Vietnamese architecture. It was constructed by tall masonry and brick complexes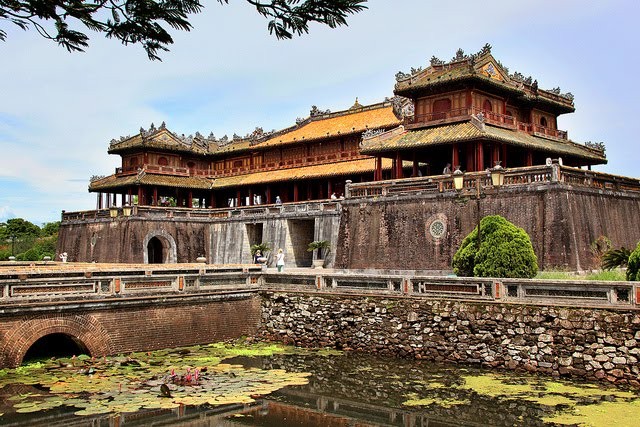 Located in the North bank of Huong river, the whole architecture of Hue imperial city was built in the area of more than 500ha and it was limited by three rounds from the big to small. The city was made a UNESCO site in 1993
Vietnam Construction Ministry has founded for almost 60 years, however, the knowledge about construction technique has formed and inherited through many generations. One of the most obvious evidence is French architecture buildings which had left there after one hundred years of colonization.
Easily to see the influence and development of French-inspired style in many big cities, especially Hanoi – the heart of Vietnam.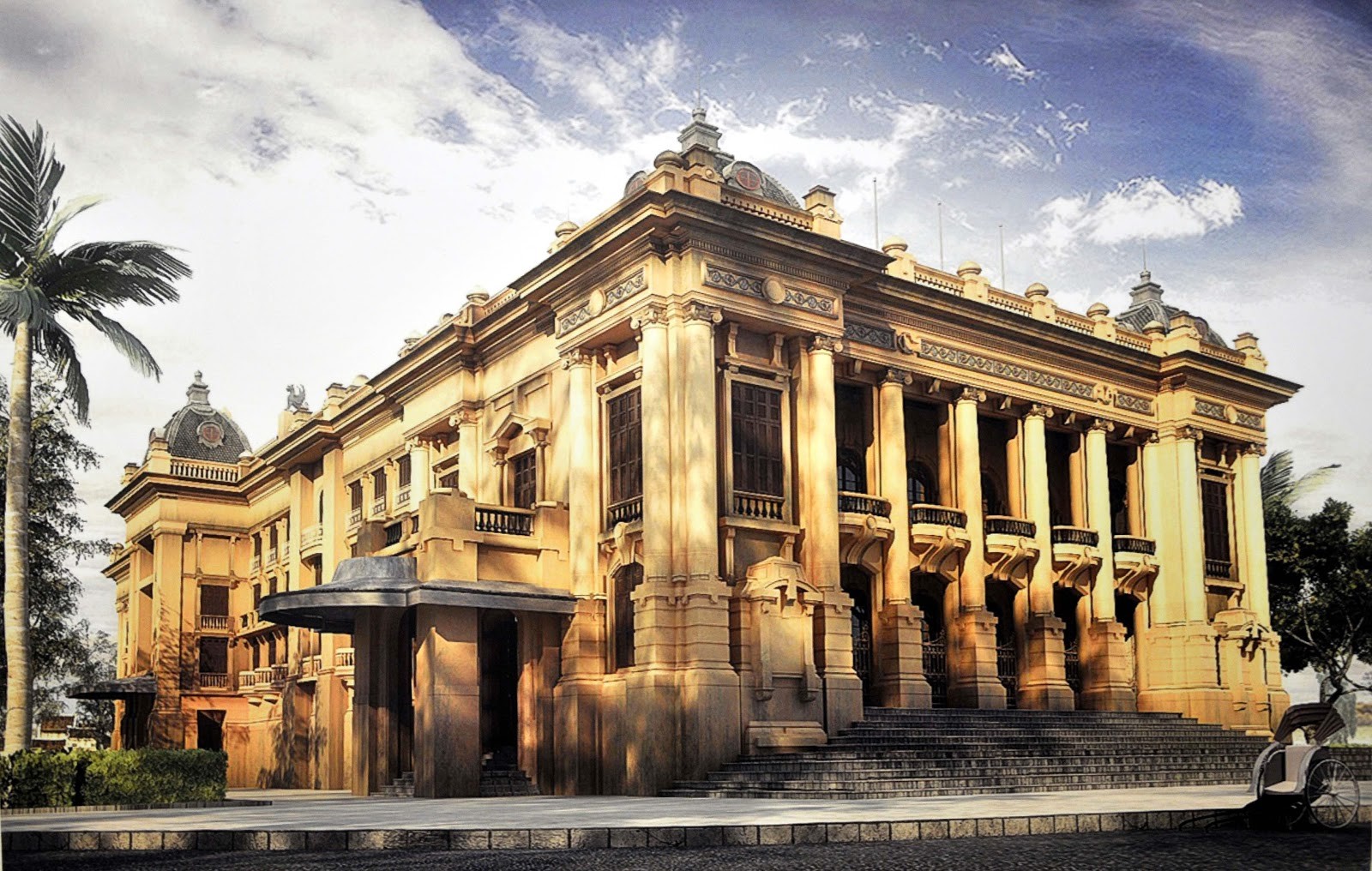 Hanoi Opera House is an opera house in central Hanoi, Vietnam. It was erected by the French colonial administration between 1901 and 1911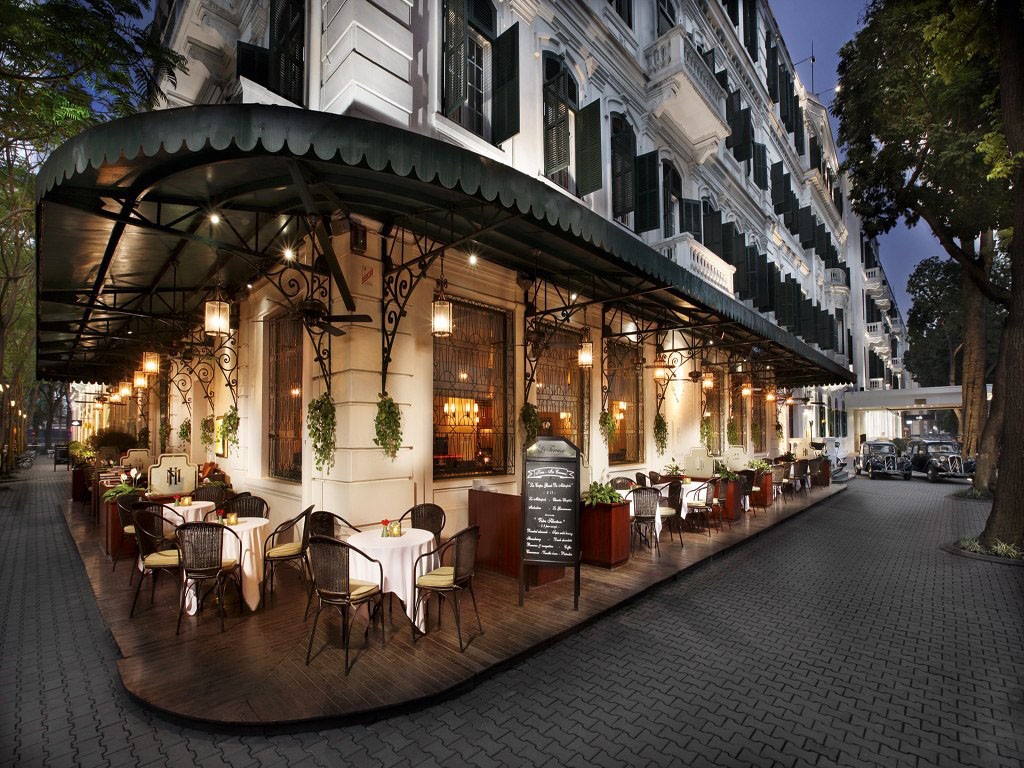 Sofitel Legend Metropole Hanoi is a 5-star historic luxury hotel opened in 1901 in the French colonial style. The hotel has a rich history and a century-long tradition of welcoming ambassadors, writers, heads of state and entertainers including Charlie Chaplin, Jane Fonda, George H. W. Bush, François Mitterrand, Isabelle de Valvert, Jacques Chirac, etc.
2. At present.
Through the time, construction still records as an important sector in Vietnam economy when ranked top 10 most attractive industries in the labor market, which is explicable by the fact that this industry delivered a strong and stable growth rate, both resident and non-resident. More significant, construction is the third-largest recipient of foreign direct investment. As of 20th of April 2014, there were 1196 FDI projects with total registered capital of about US $11, 5 billion.
Construction in Vietnam is increasingly dynamic thanks to the development of construction projects in infrastructure and utilities such as ports, railways, highways, or public transportation urban system, residential buildings, commercial centers ... creating a high attraction a large amount of unskilled and skilled labor, highly qualified technicians as well as becoming the real training environment for Vietnamese construction workers.
| | | |
| --- | --- | --- |
| Investor | Number of projects | Total Registered Capital (USD) |
| South Korea | 587 | 2.412.621.370 |
| Singapore | 101 | 1.915.032.663 |
| Taiwan | 109 | 1.535.273.815 |
| Japan | 67 | 1.171.162.235 |
| Malaysia | 26 | 1.125.614.671 |
| British Virgin Islands | 20 | 891.944.582 |
| Hong Kong | 27 | 695.975.598 |
| Cayman Islands | 3 | 288.821.048 |
| Belgium | 3 | 259.812.810 |
In term of construction technique, Vietnam not only learns and receives the modern knowledge, experience, technologies from the leading experts through the international projects but also gradually invests and applies environmentally friendly methods to projects as a common trend with the assistance of the top foreign investors such as AECOM.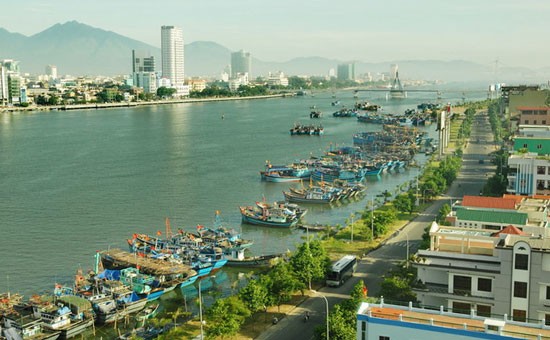 Danang is one of Viet Nam's most popular tourist destinations. It was recognized as one of the world's 20 low-carbon cities and is striving to reach the target of becoming an environmentally-friendly city by 2020.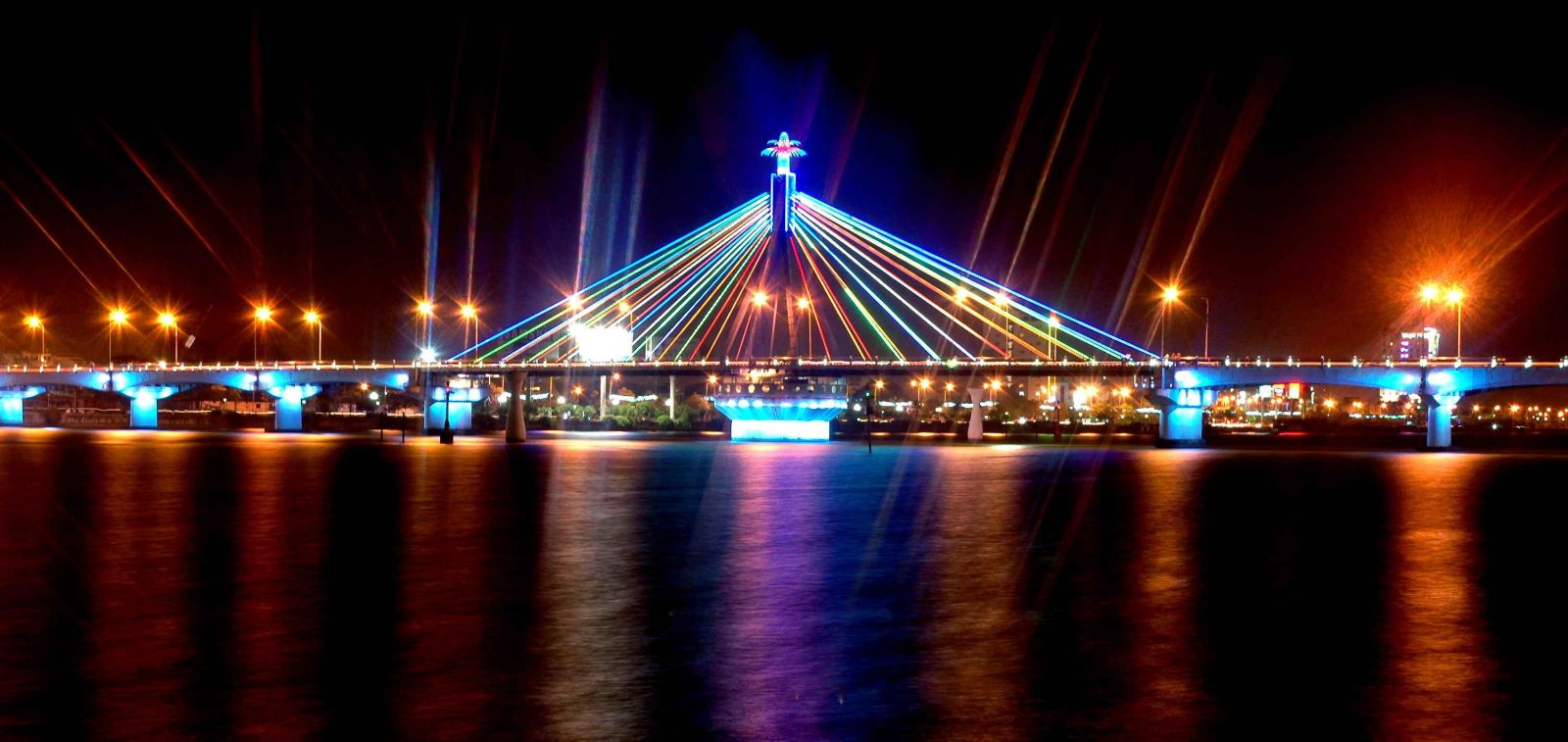 Hàn River bridge is a symbolic bridge was built by people of Da Nang, Vietnam. The Han River Bridge helps tourists to travel from their hotels to the area's beaches. As the first swing bridge in Vietnam, in the middle of the night, traffic is stopped from crossing the Song Han Bridge and it swings on its axis to allow shipping traffic to pass along the river.
Han River Bridge is a proof that many large-scale construction projects, modern technology and the most sophisticated techniques in the world today were apprehended by Vietnamese engineers and workers. The ODA projects using the latest foreign technology and equipment have also demonstrated the high potential in road and bridge construction sector in Vietnam such as Can Tho Bridge - the cable-stayed bridge spanning to 550 meters, Nhat Tan bridge had 5 consecutive cable-stayed strings like 5 gates of Hanoi. Or Bai Chay bridge is very beautiful, poetic just like "Halong guitar" crossing the Cua Luc Straits. Today, there are big cities like Danang was aware of the construction of the bridge is not merely transport works but also an art, as the next lever for economic growth – society and tourism become the highlight of the urban...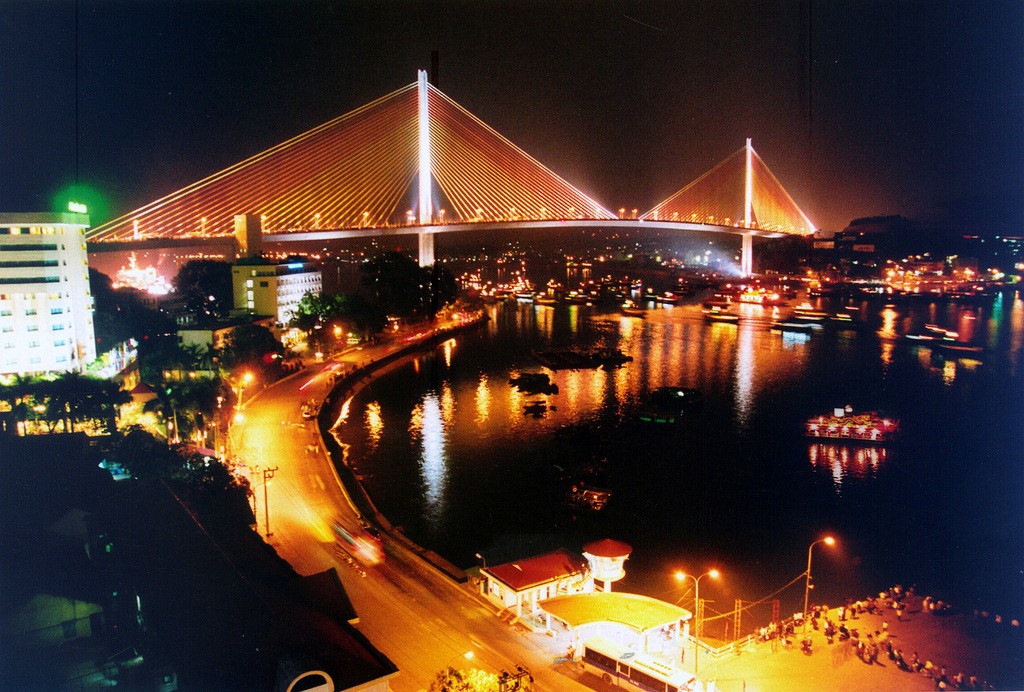 Bãi Cháy Bridge is the first central-line cable-stayed bridge in Vietnam. At the time of the inauguration, it took the record of longest central-line span of cable-stayed bridge.
The construction material industry of Vietnam also has a big jump when surpassing Indonesia to become the biggest tile producer in South East Asia and ranked one of the six largest tile producers.
With a strong basis in the past and stable development at present, Vietnam Construction Industry sets even a higher expectation vision in the future.
3. In the future.
Opportunity
In recent years, Vietnam is expected to replace China as the new production center when a rapid increase in FDI flows pours into the manufacturing sector, which is a big opportunity and challenge for the construction industry as being a key to the country's sustainable growth. As an evidence, in May 2014, the government issued a list of 127 infrastructure projects suitable for foreign investment in the short term to 2020. These include the high-quality projects about transportation, utilities, industrial zones and energy infrastructure. For the long-term, the extension of the country's transportation systems, such as its metro lines and highways, is expected to encourage the demand for residential and commercial properties in the sub-urban areas.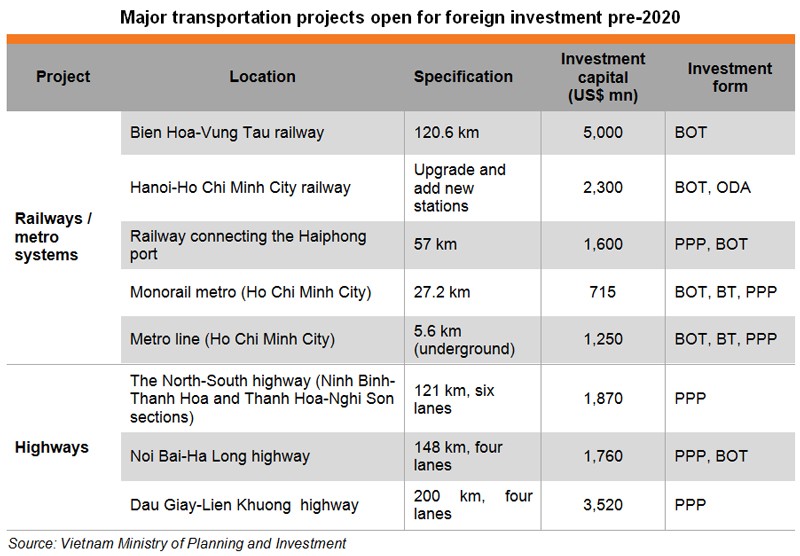 Vietnam Government will also set the new Law to attract more fund into this sector like giving permits foreign entities and individuals to purchase constructed facilities for use as offices, factories or for other business functions. Foreign nationals and enterprises are also allowed to lease the purchased houses and facilities.
Challenge
Vietnam Construction industry still has to face many risk and challenges in the growth path. For example, legal and taxation regulations are still not fully developed and pose a significant operational risk for foreign investors. There are a massive 32 corporate tax payments to be made each year which takes an average of 872 company hours to complete.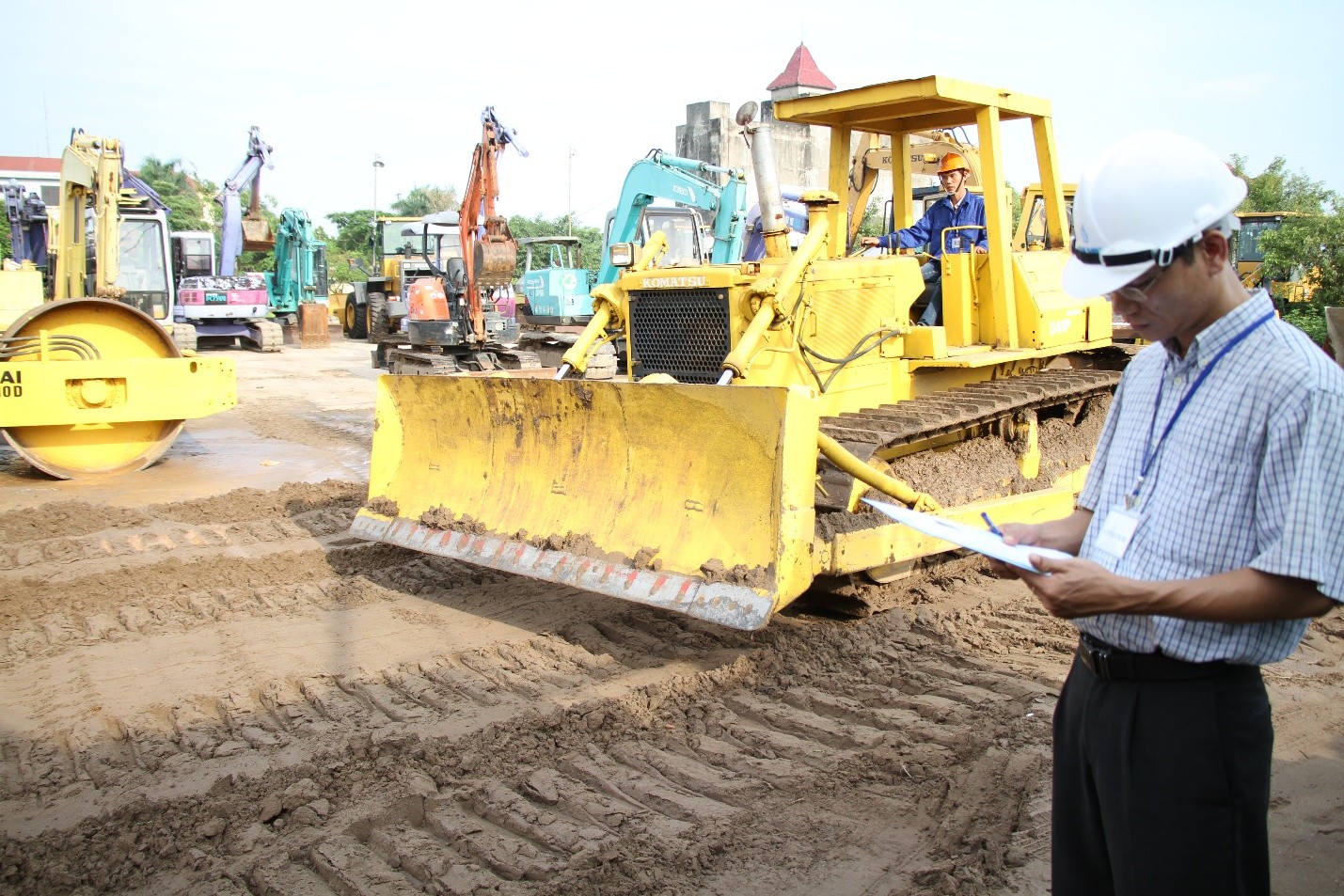 Needless to refer, many projects in Vietnam are funded by foreign development agencies, in particular from Japan, Korea, and China. As a result, head contracts are awarded to companies from those countries.
However, with the overwhelm strength, Vietnam Construction industry is still seen as a potential sector for foreign investors and a great place to born the strong labor force.