There is a department dedicated to training
This department will focus on researching development directions for employees around important topics such as communication skills with customers, improving office skills, customer service art...
Set goals for each employee when inviting them to attend certain training hours during the year. For their part, managers must closely observe employee development and accurately assess each person's progress.
Organize training courses undertaken by good professionals
The training department is responsible for identifying good people in each area of expertise in the business and inviting them to prepare to participate in the company's training programs according to the annual plan. Depending on the content to be communicated, the training course may last only a few sessions on Saturdays.
Priority topics are time management, life style, group leadership, oral and written skills, planning skills, project management skills, etc, experts should be invited from a training school or from a specialized agency.
For potential employees who can become good administrators, they should organize their own special and more specialized courses. Such courses should be centrally organized for three months, continuously during weekends, lecturers are invited from outside, combined with senior and experienced managers of enterprises to improve staff capacity.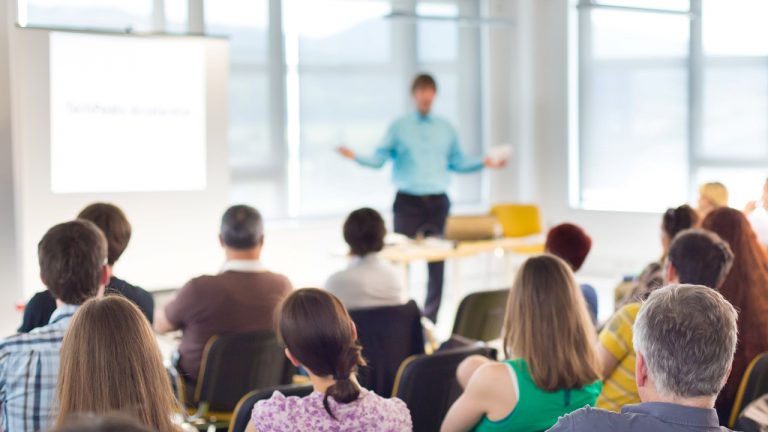 Encourage employees to apply what they have learned
If employees enjoy talking about what they've learned, encourage them. If they want to put their new learning to the job, make it easy for them. That is the way to help them know new responsibilities, new requirements and also new rights and benefits and they will try their best to rise up.
Periodically organize overall internal training
Overall internal training is a form of centralized training for all your employees in a short time with the participation of external partners (consultants, training services or partners). partners), to build and develop working relationships and teams within your business.
Basically, your business always has many departments, coordination in work is a must. With this form of training, you are building strong relationships, ways to coordinate with your employees or simply uncovering internal problems that hinder the development of the team.
The training in this form is relatively complicated and requires experts with appropriate experience and skills, if you can't afford it, look for experts from outside.
Invest in higher education
Usually, few businesses support tuition fees for employees when they pursue outside classes. Once you understand the purpose and content of the employee's learning in accordance with the professional capacity requirements of the enterprise, actively sign a contract to support the employee's learning so that after completing the course, the employee employees will be assigned heavier duties, but with higher salaries. It is an economical way to train, and also a way to retain qualified people to work for a long time.
Rotation
Rotation is a form of training through changing the nature of work and working environment for employees, helping them get different experiences in determining their future career path. The rotation helps improve employee capacity by giving an old employee new experiences, new experiences at a new workplace so that they have the opportunity to self-study and perfect skills that are lacking.
The rotation will help employees gain a new perspective on the whole of the business, expand co-worker relationships, gain deeper experiences and develop hidden qualities. This is a form frequently used by many of the world's leading corporations to find real talents for future management positions.