Vietnam sent 104,317 laborers to work overseas in the first nine months of this year, posting a year-on-year increase of 2.15 percent, the Vietnam Association of Manpower Supply announced on Monday.
Between January and September, China's Taiwan and Japan were the top destinations for Vietnamese workers, hosting 91 percent of total Vietnamese working overseas. In particular, Japan hosted 53,610 Vietnamese workers, up 21.87 percent on-year, while China's Taiwan received 41,174, down 13.7 percent. These two markets were tailed by South Korea with 5,604 and Saudi Arabia with 817 workers.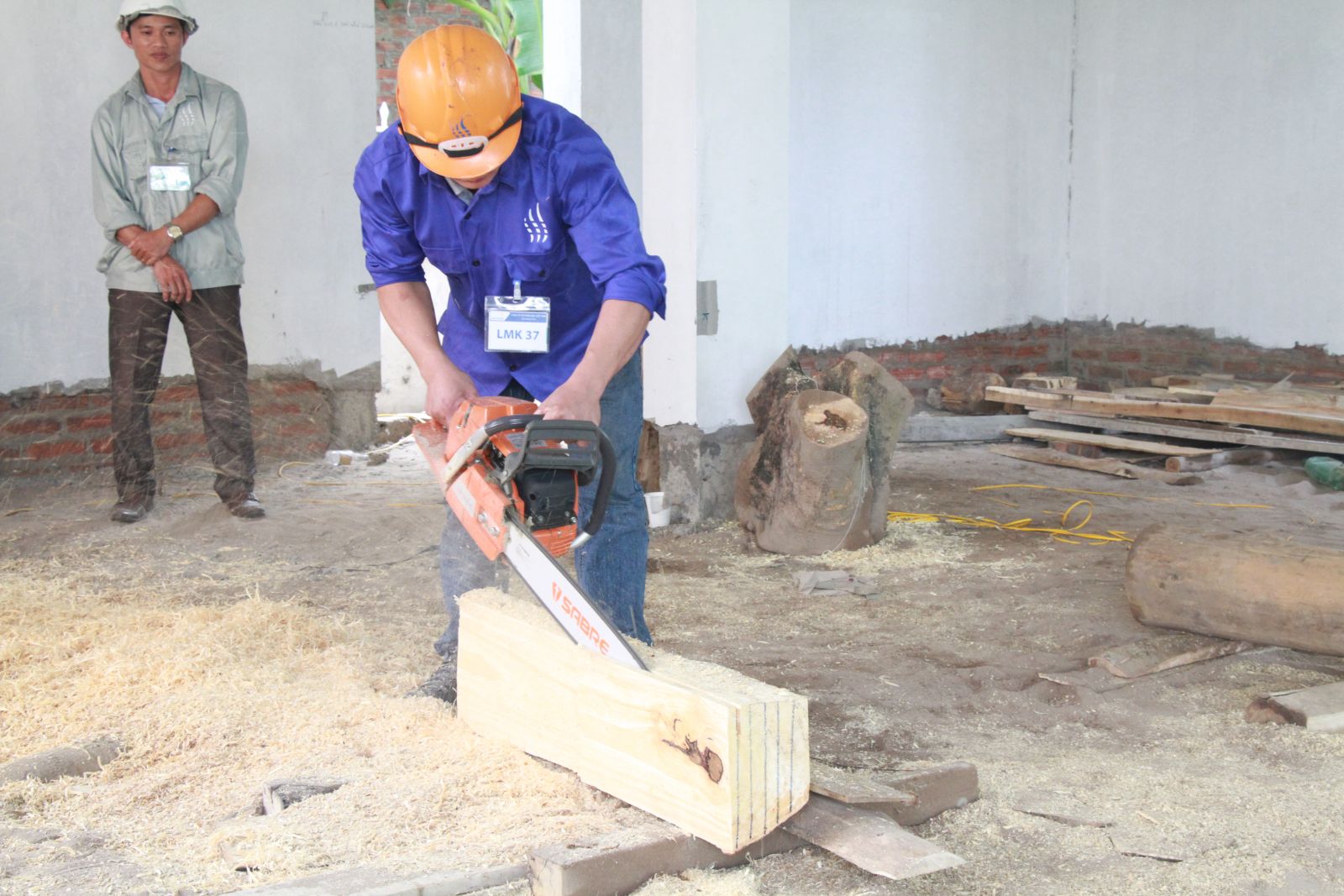 A trade test organized by Vnmanpower to recruit labor to work in Romania
Southeast Asian countries hosted 496 Vietnamese laborers in the nine-month period, down 46.7 percent on-year. Malaysia received 61.3 percent of the Vietnamese workers to the region, down 63 percent, said the association.
While Vietnam continued sending most of its workers to main labour markets in East Asia, Middle East and Malaysia, the government is looking to expand its pool of receiving countries to such well-paid ones as Australia, the United States, Canada and Finland, according to the country's Ministry of Labor, Invalids and Social Affairs.
Market expansion was in line with an increase of occupations, including many opting to work in the health sector as nurses and auxiliary staff, besides other high-skill sectors. China's Taiwan and Japan will remain the most attractive destinations for Vietnamese workers in the coming months of this year, forecast the ministry's Department of Overseas Labor.
Over 500,000 Vietnamese people are working as guest workers in more than 40 countries, annually remitting home 2 to 2.5 billion U.S. dollars, according to the ministry.
Read more: A big campaign to recruit 140 Vietnamese workers for Romanian company
100 workers were recruited for V.Casa Company in Romania
For more information, please contact:
Ms. Lana Phung
Hotline: (+84) 949 594 116
Email: lana@vnmanpower.com