Among several hundreds of Vietnamese workers from many provinces of the country, 100 were selected to take part in the test. Candidates were present at Vietnam Manpower's training center in the morning and all of them were excited because they have already prepared well for the test.
With considerable fame in Romania market, V.Casa places trust in Vietnam Manpower organization and chose to recruit workers via Skype video call. This method of recruitment helps the employer save time and money.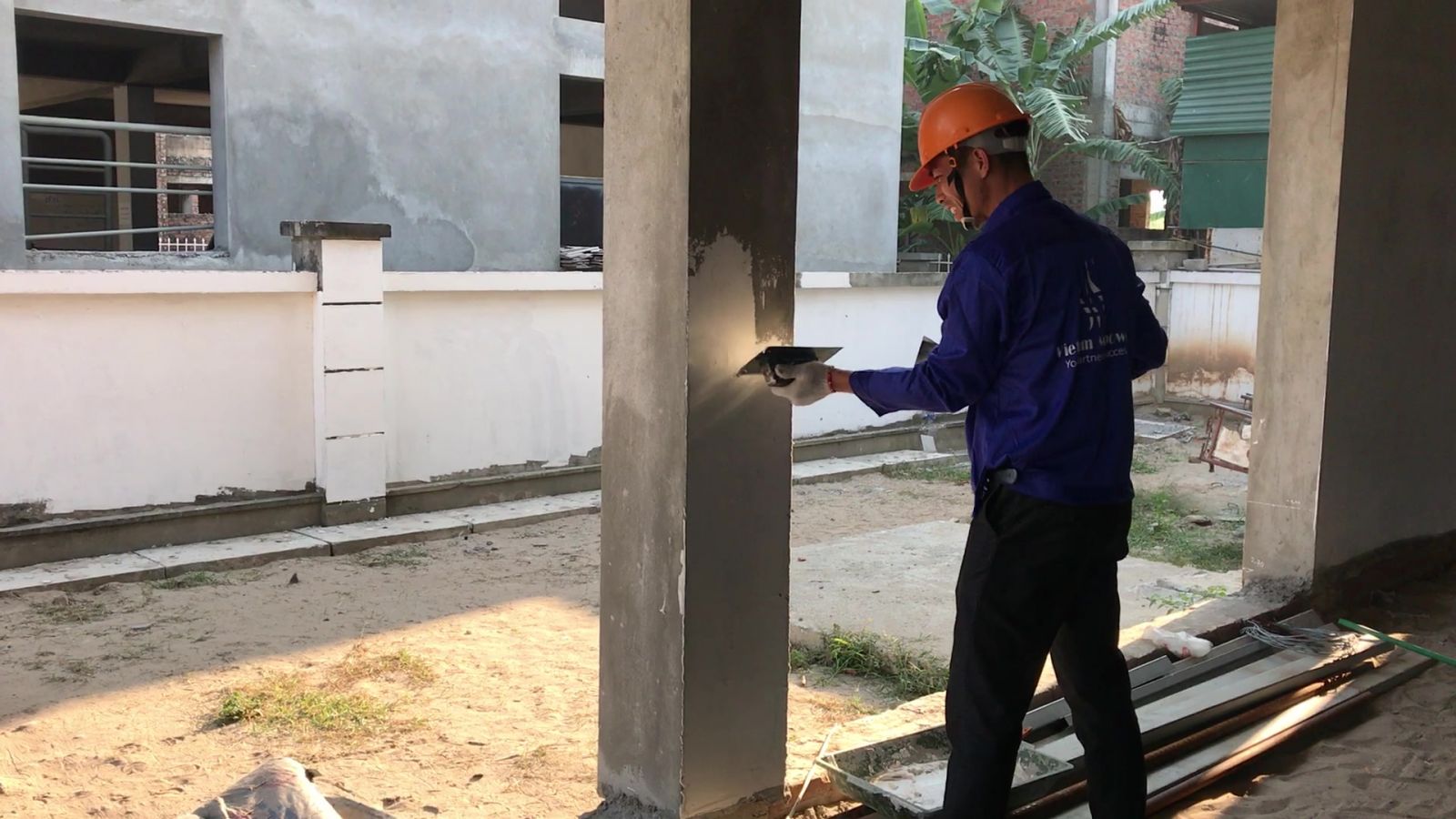 Following the demand letter of V.Casa, Vietnam Manpower set the test to recruit Vietnamese workers for 5 jobs including: plasterer, tiler, painter, concrete worker, and team leader.
Plasterer
Starting the plaster test, Vietnamese workers had to prepare the surface for plastering by roughening the entire wall to be plastered, so as to give a good bonding to hold plaster. Then they prepare mortar by mixing sand and cement at suitable ratio before applying it onto walls. The next step was to apply the plaster with wooden floats to a true even surface and using a steel trowel, give it a finishing touch. The plaster coat should be 2-3mm thick and applied from top towards bottom and completed in one operation to eliminate joining marks. In addition, the plaster coat had to be smooth and firm.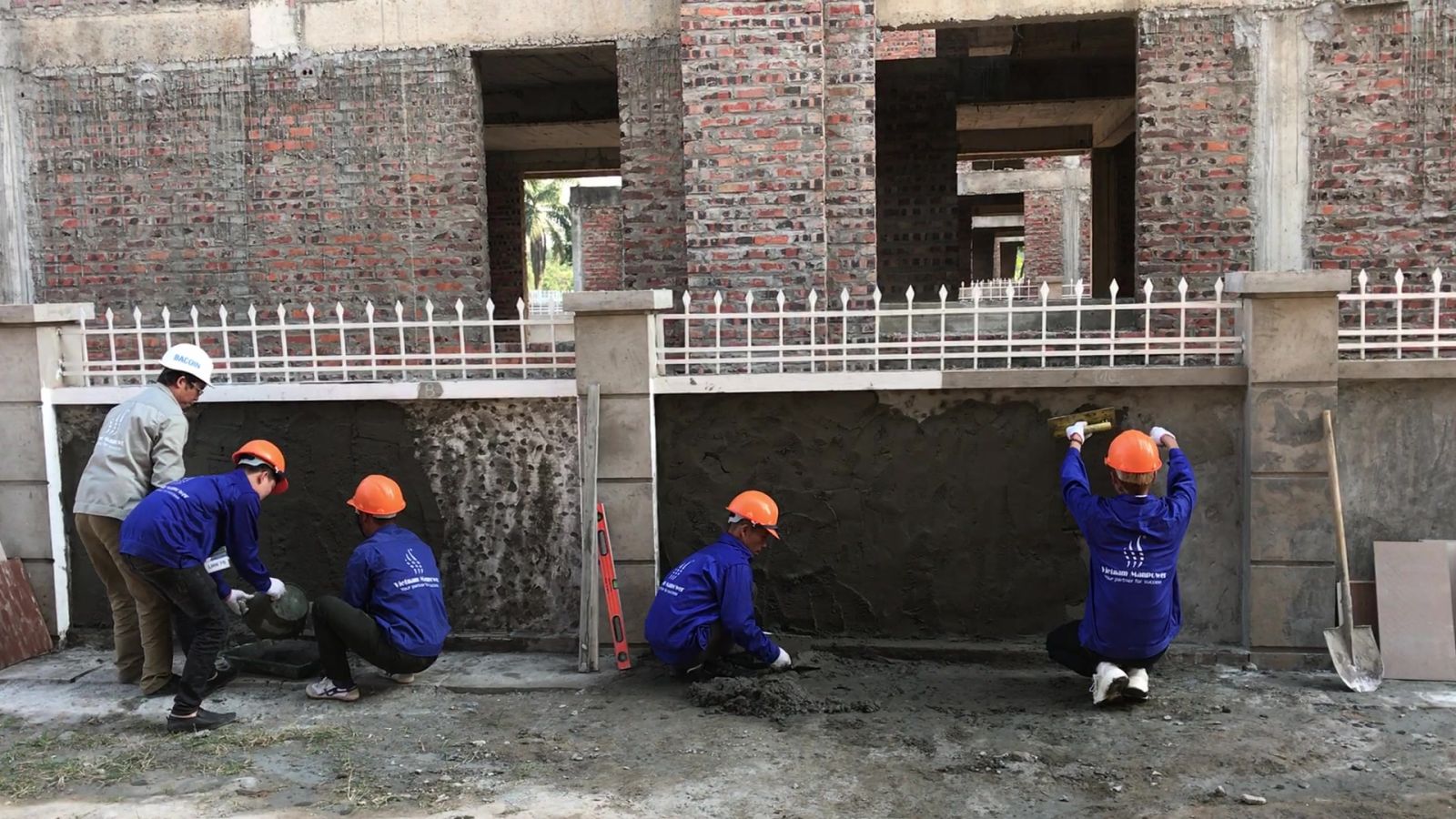 Tiler
Candidates applied for the tiler position had to perform the following tasks:
examining plans, measuring and marking surfaces and laying out work
preparing wall and floor surfaces by removing old tiles, grout and adhesive, filling holes and cracks, and cleaning surfaces
spreading adhesive onto prepared surfaces and tiles, and setting tiles in position
using tile-cutting tools to cut and shape tiles needed for edges and corners, and around objects such as fittings and pipes
ensuring tiles are correctly aligned and spaced
grouting tiles, and cleaning and removing excess grout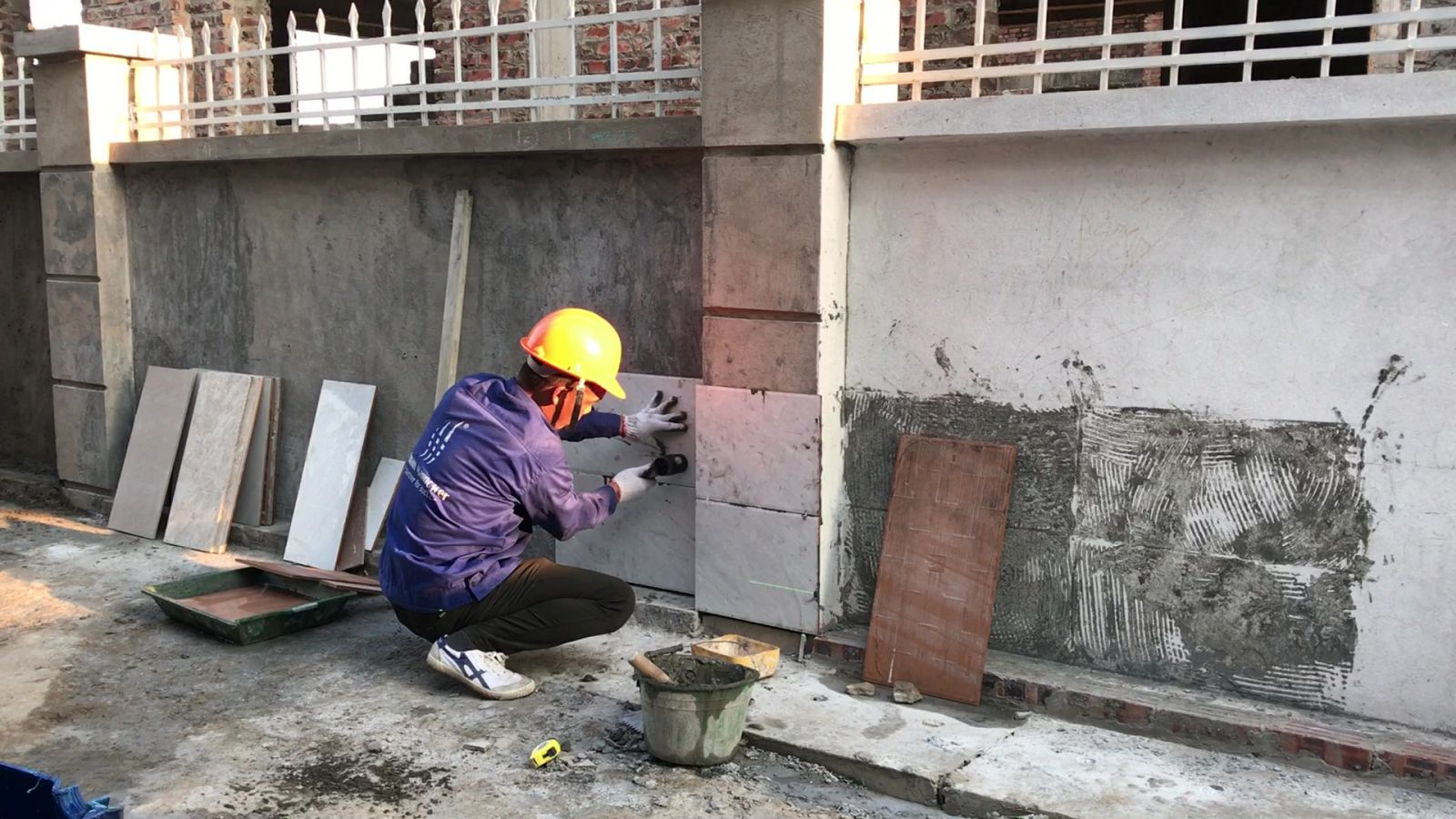 Painter
First, workers wipe and moisten the wall with a clean sponge and water then they apply putty on the wall and let it dry.
Next, they applied white paint to walls using rollers and they had to calculate the area to be painted and the amount of paint needed.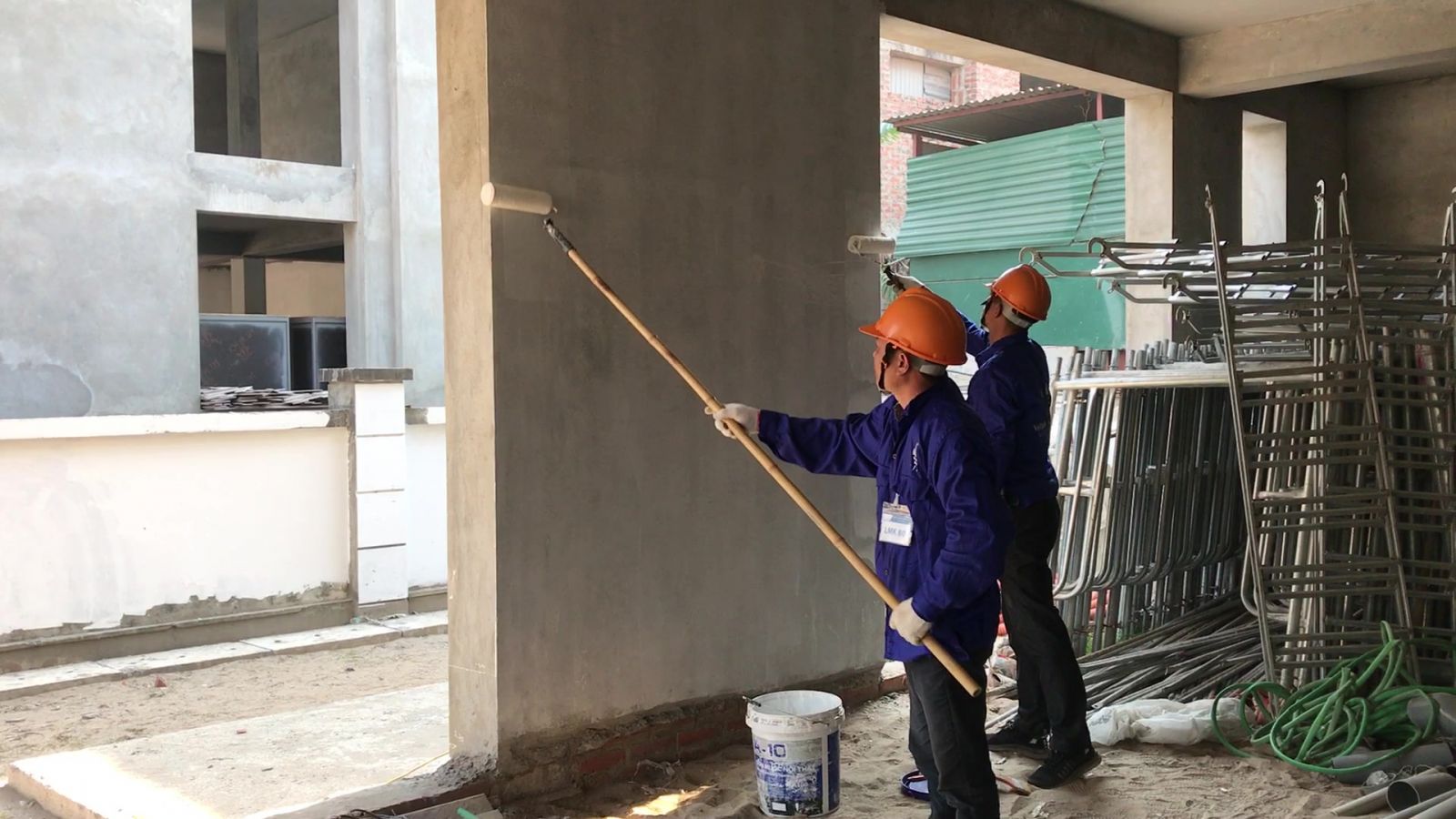 Concrete workers
Those applying for concrete worker position must do the following tasks:
Design and build forms.
Set up the forms.
Pour concrete.
Use wire mesh to reinforce the concrete.
Spread and smooth concrete.
Mold expansion joints and edges.
Apply waterproofing and sealant to protect the concrete work.
Monitor the material to ensure it hardens to a durable finish.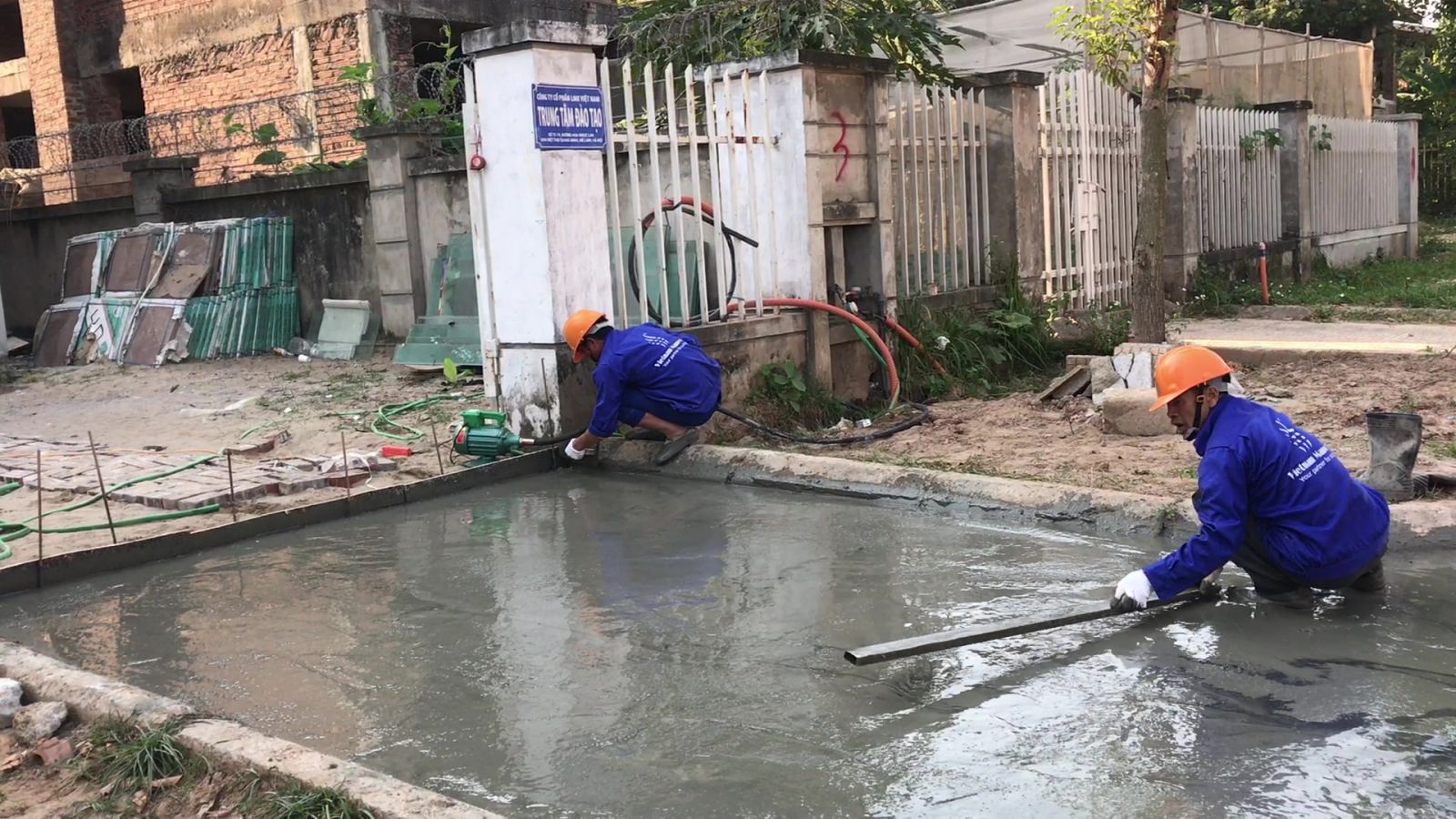 In order to pass this test, Vietnamese workers had to be able to perform strenuous tasks with their hands, kneel, bend and lift heavy materials, and measure accurately and read specifications.
Team leader
With English fluency, team leaders received job requirements from employer then transmitted them to workers, assigned tasks to them, guided them to implement the job and checked their job result. Foreman was the person connecting employer and workers so they were supposed to report employer all issues that aroused during working progress. In the interview test, all team leaders supplied by Vietnam Manpower were selected by V.Casa with their ability to deal with issues related to Vietnamese workers.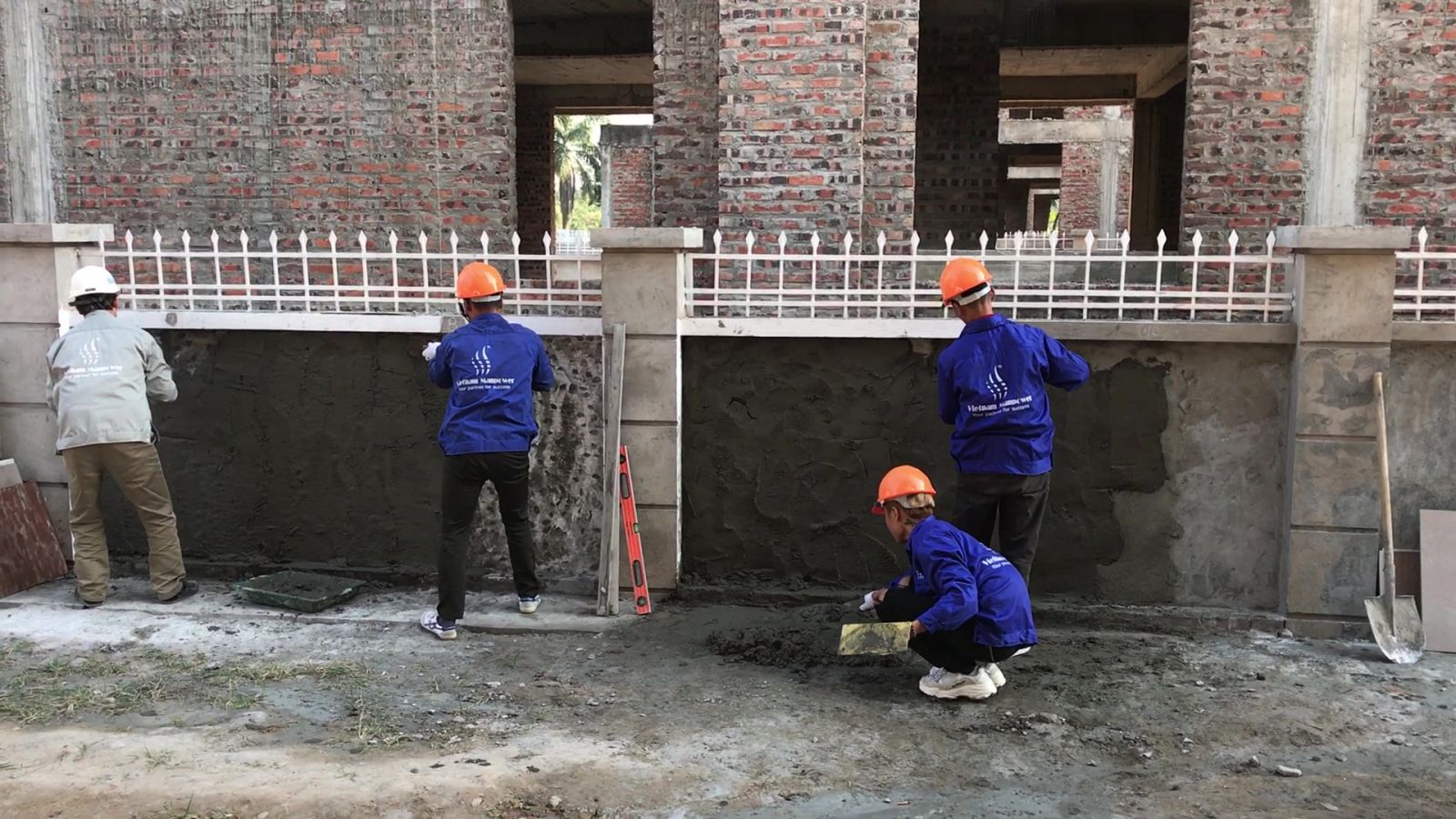 V.Casa was much satisfied with good skills and working attitude of workers supplied by Vietnam Manpower. Thanks to this, all Vietnamese workers passed the test with high scores.
V.Casa Company was established in 2007 in Romania. It is well-known for two main operation fields: construction and machine rental. They have implemented many construction projects and were given positive feedback from customers about the service quality.
Vietnam Manpower is a leading diversified company carrying out oversea placement consultant, vocational training and human resource activities internationally. We are committed to providing professional service to our valuable clients, and to support local businesses and social activities.
Read more: A big campaign to recruit 140 Vietnamese workers for Romanian company
Vietnam Manpower organized a successful campaign to recruit nearly 200 workers for Romanian company
For more information, please contact:
Vietnam Manpower., JSC (Ms. Lana Phung)
Hotline: (+84) 949 594 116
Email: lana@vnmanpower.com