Upon receiving recruitment request from PD construct SRL Company, Vietnam Manpower quickly made plan for the trade test organization.
Firstly, the company collected workers from all provinces of the country then screened and interviewed them to choose candidates with good skill who were qualified for the official trade test.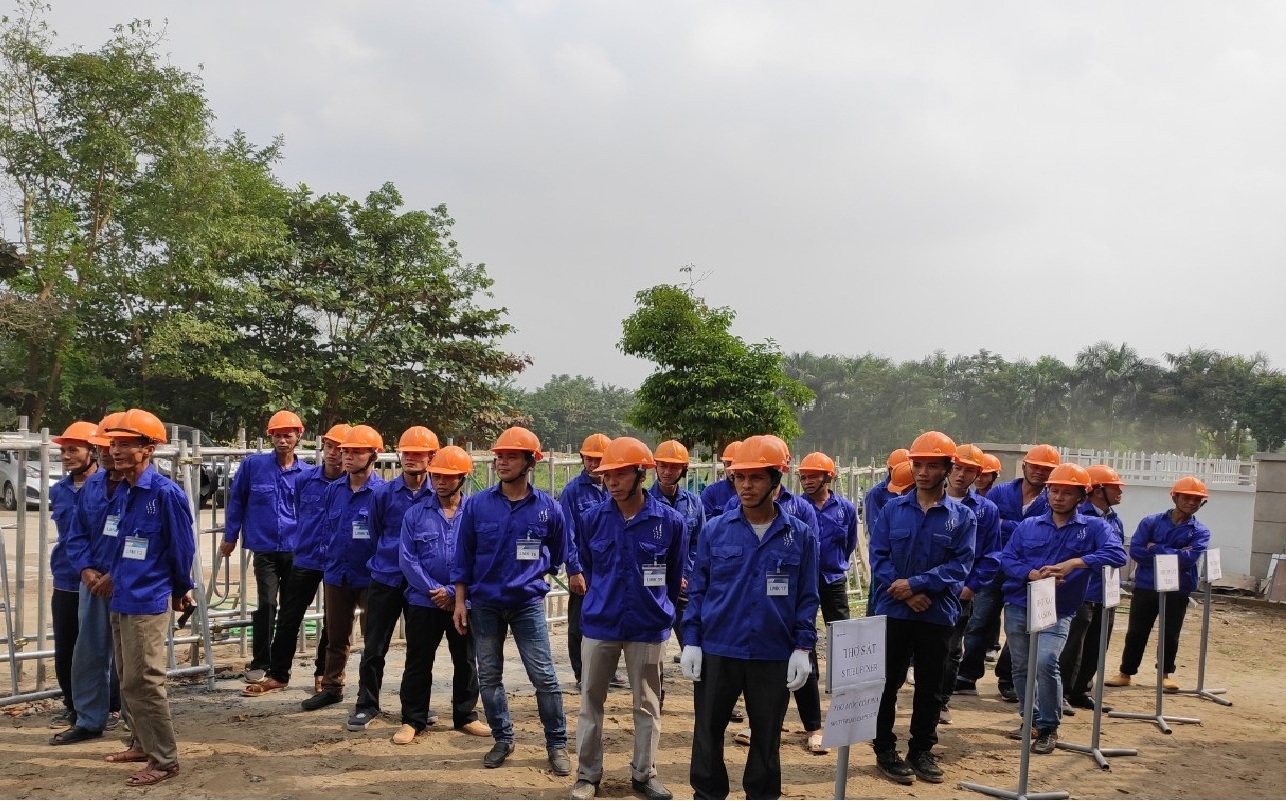 The official trade test and interview was organized on November 23 with the participation of Vietnam Manpower Company, representatives of PD construct SRL Company and 180 local workers.
The trade test consists of 9 parts, namely: mason, plasterer, tiler, painter, excavator operator, loader operator, steel fixer, shuttering carpenter and foreman.
Mason
Main tasks of mason candidates include:
Analyze and interpret technical drawings to determine specifications and to calculate the materials required.
Measure distance from reference points and mark guidelines to lay out work using levels.
Break or cut bricks and other building blocks to size, using tools such as trowel edges or hammers.
Mix specified amounts of sand, clay, cement or mortar powder with water.
Apply and smooth mortar or other mixture over work surface to serve as a base and binder for bricks.
Remove excess mortar with trowels and hand tools, and finish mortar joints with jointing tools for a sealed uniform appearance.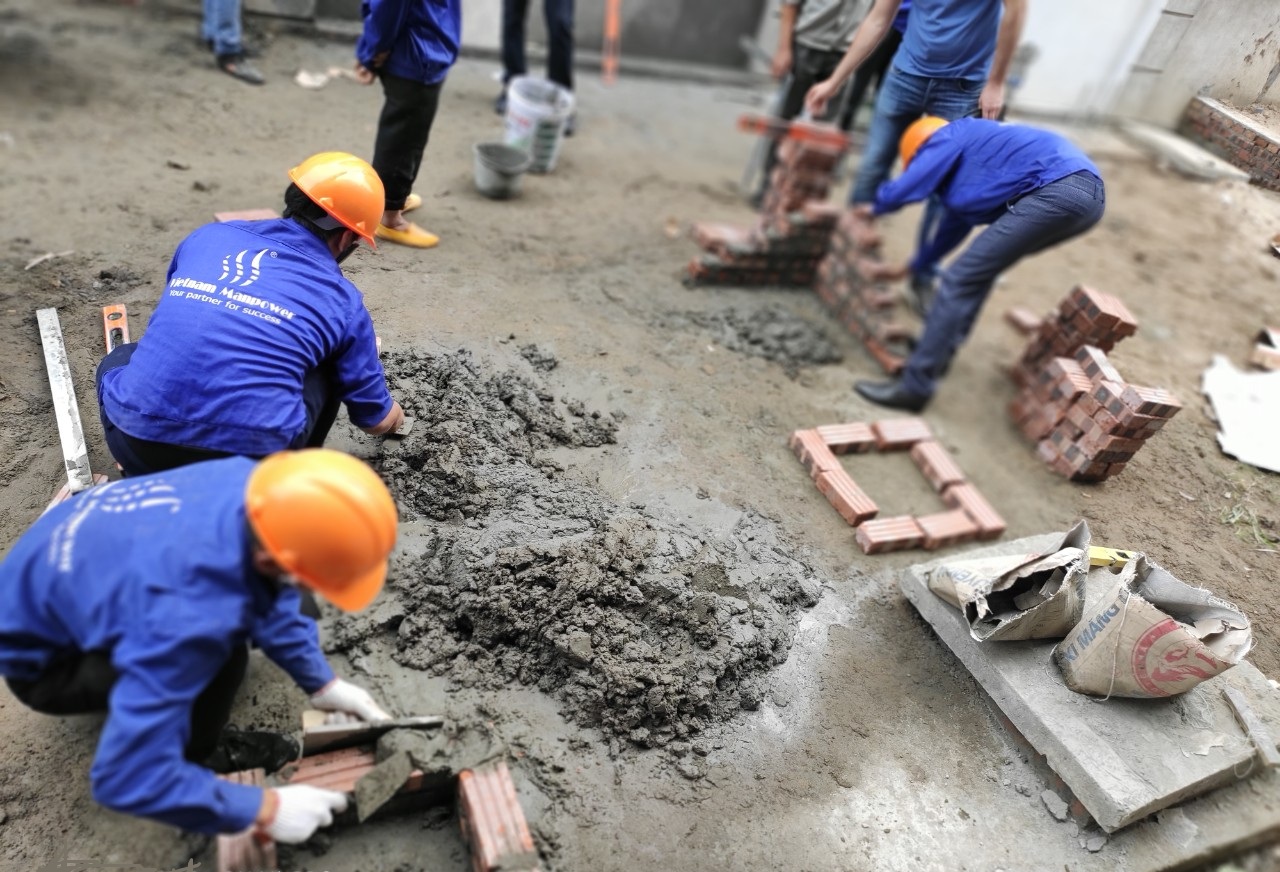 Plasterer
Starting the plaster test, candidates had to prepare the surface for plastering by roughening the entire wall to be plastered, so as to give a good bonding to hold plaster. Then they prepare mortar by mixing sand and cement at suitable ratio before applying it onto walls. The next step was to apply the plaster with wooden floats to a true even surface and using a steel trowel, give it a finishing touch. The plaster coat should be 2-3mm thick and applied from top towards bottom and completed in one operation to eliminate joining marks. In addition, the plaster coat had to be smooth and firm.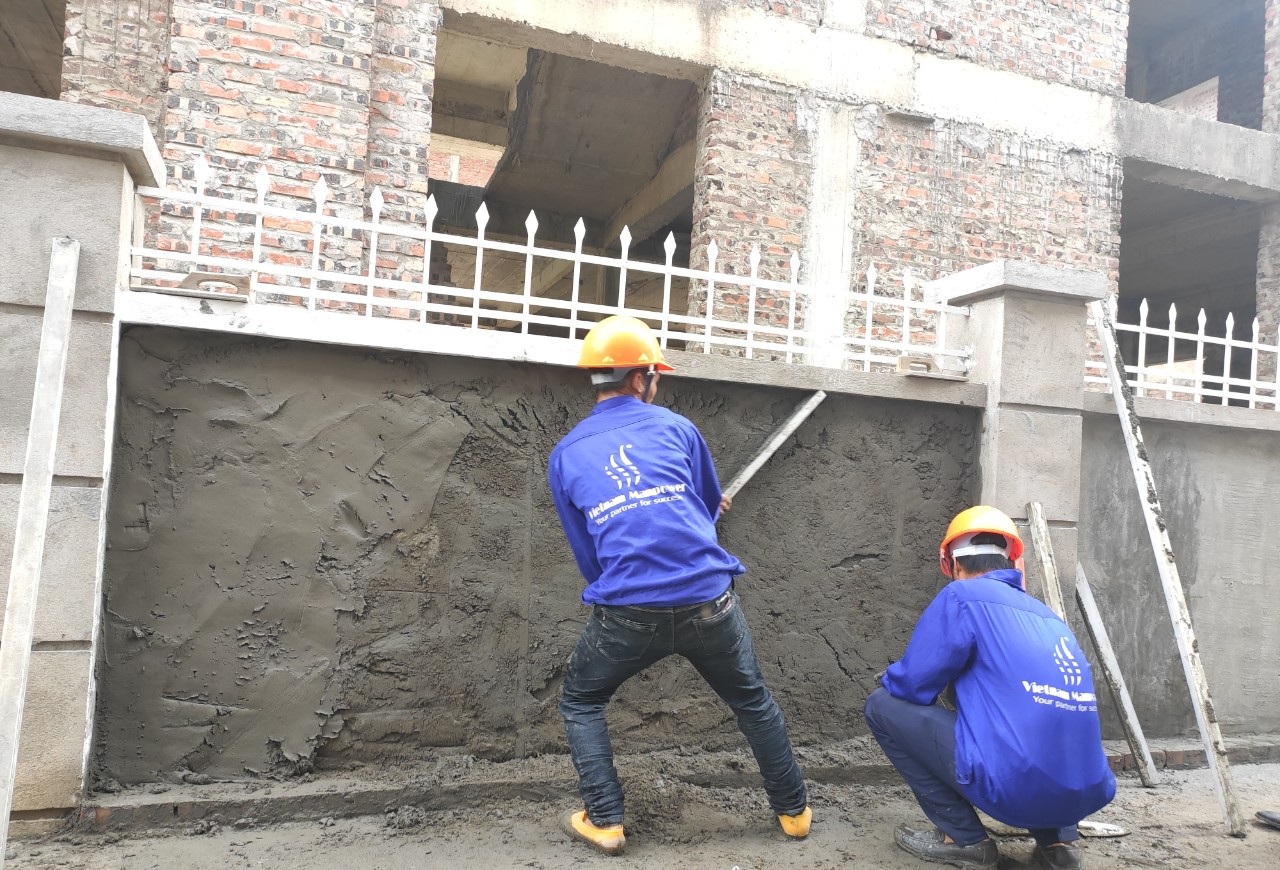 Tiler
Candidates applied for the tiler position had to perform the following tasks:
examining plans, measuring and marking surfaces and laying out work
preparing wall and floor surfaces by removing old tiles, grout and adhesive, filling holes and cracks, and cleaning surfaces
spreading adhesive onto prepared surfaces and tiles, and setting tiles in position
using tile-cutting tools to cut and shape tiles needed for edges and corners, and around objects such as fittings and pipes
ensuring tiles are correctly aligned and spaced
grouting tiles, and cleaning and removing excess grout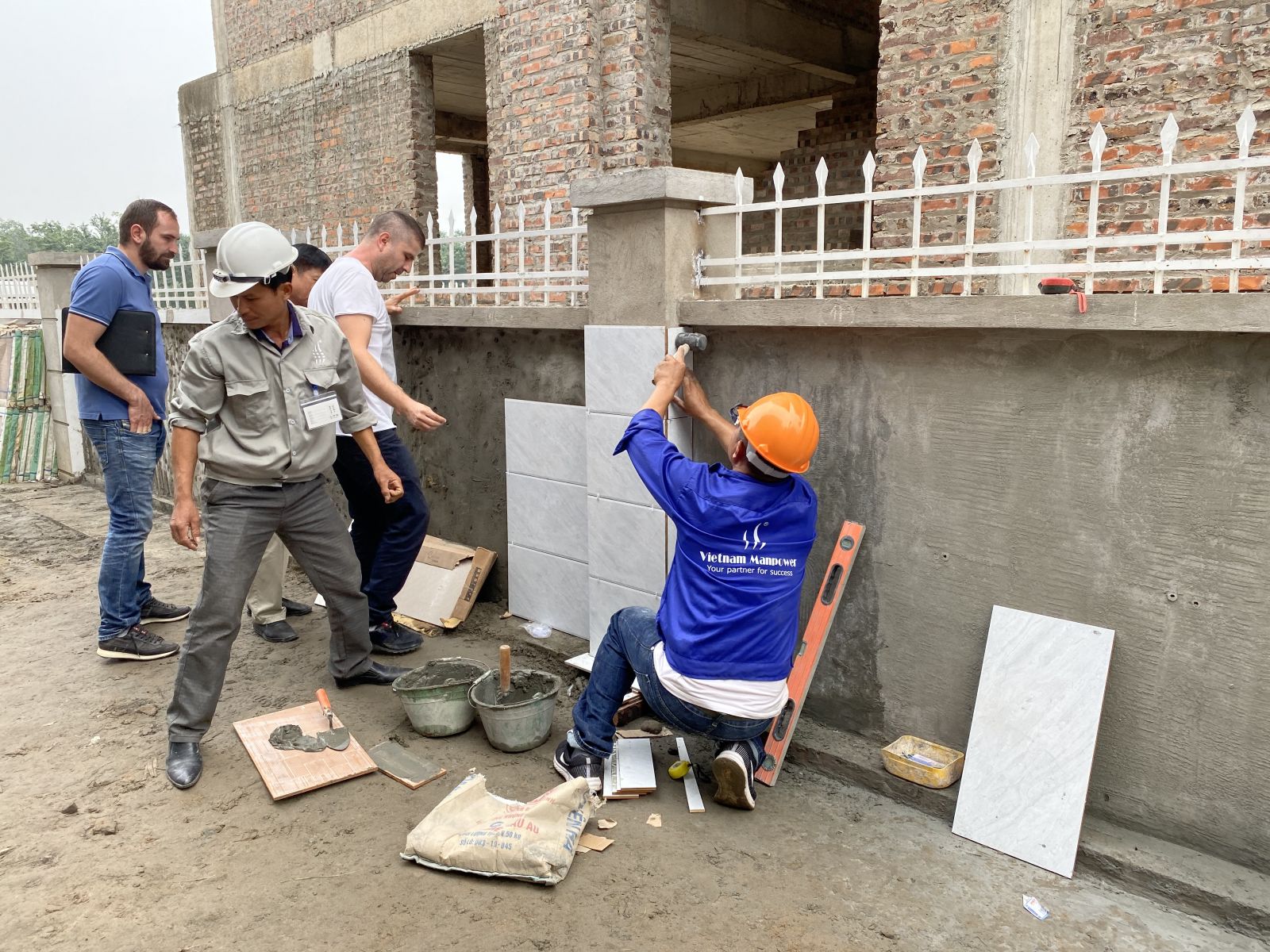 Painter
First, workers wipe and moisten the wall with a clean sponge and water then they apply putty on the wall and let it dry.
Next, they applied white paint to walls using rollers and they had to calculate the area to be painted and the amount of paint needed.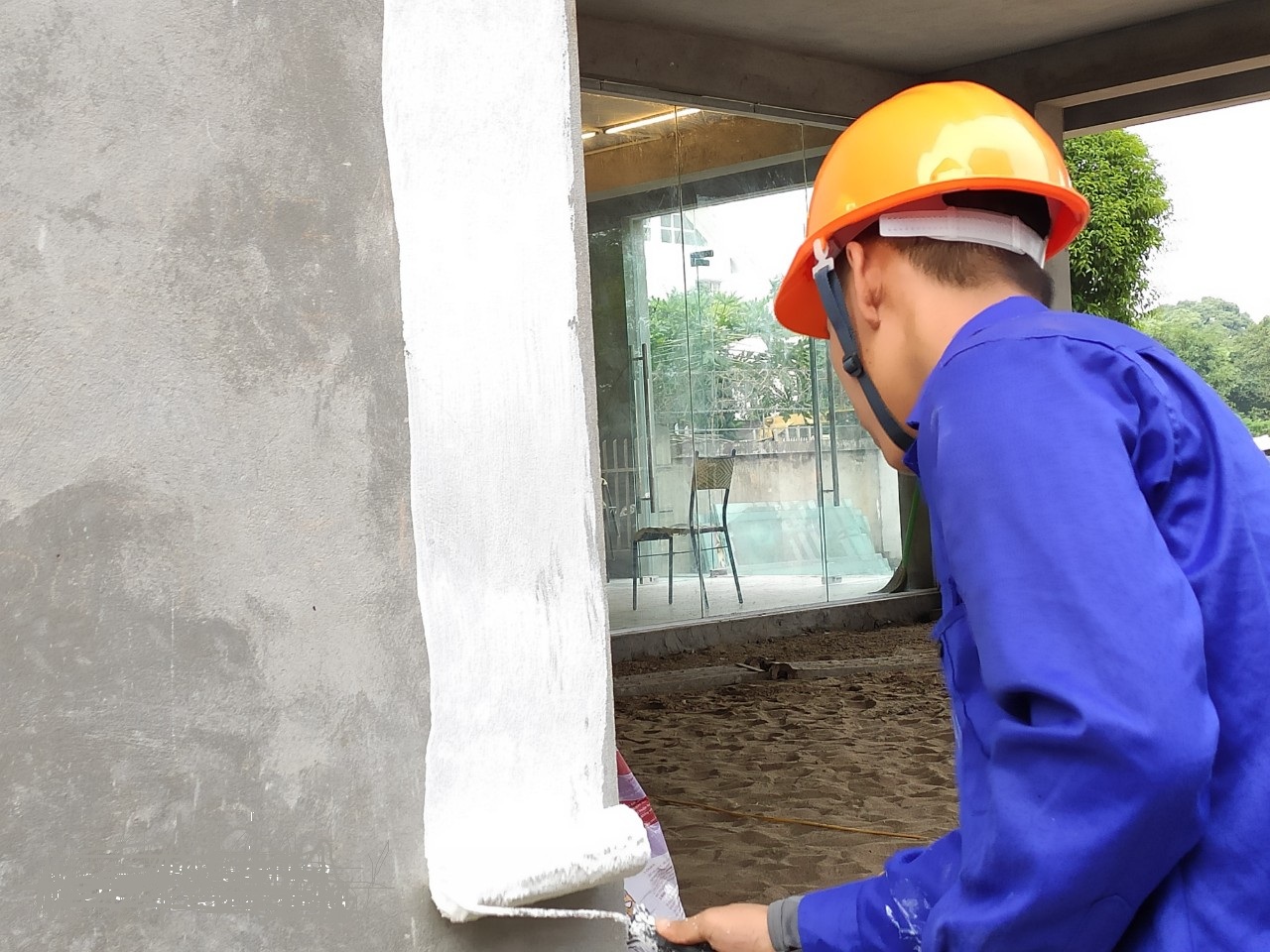 Excavator operator
Candidates applied for this position operated excavator to dig into earth from the surface and load soil onto dump trucks. They did not only understand the machine but also follow health and safety procedures in construction. Beside good knowledge and skill, they had to monitor the situation around them and be ready to take quick and appropriate action in case of unexpected events. All excavator operators passed the test with high scores.
Front loader operator
Workers participating in this test had to control loader to lower and tilt bucket and drive forward to force bucket into bulk material. They also moved lever to raise and tilt bucket when filled, or to dump material. In order to pass the test, they had to operate the machine in a safe and appropriate manner and ensure a sound understanding of the issues involving ground disturbance.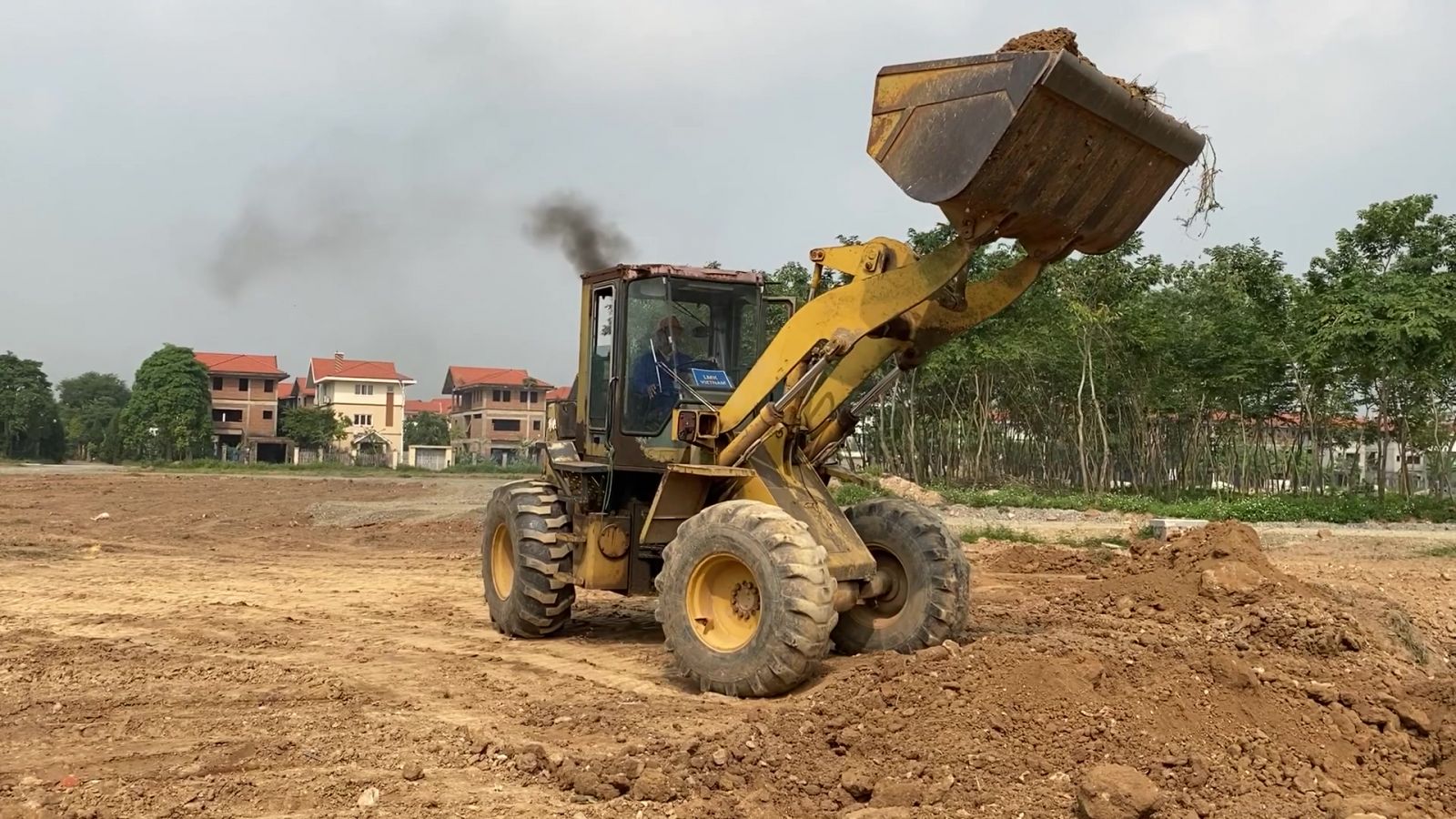 Steel fixer
In the part of steel fixer test, contestants were asked to install and tie together the steel bars and mesh used to strengthen concrete during construction. They had to complete the steel cage on time and to the specifications.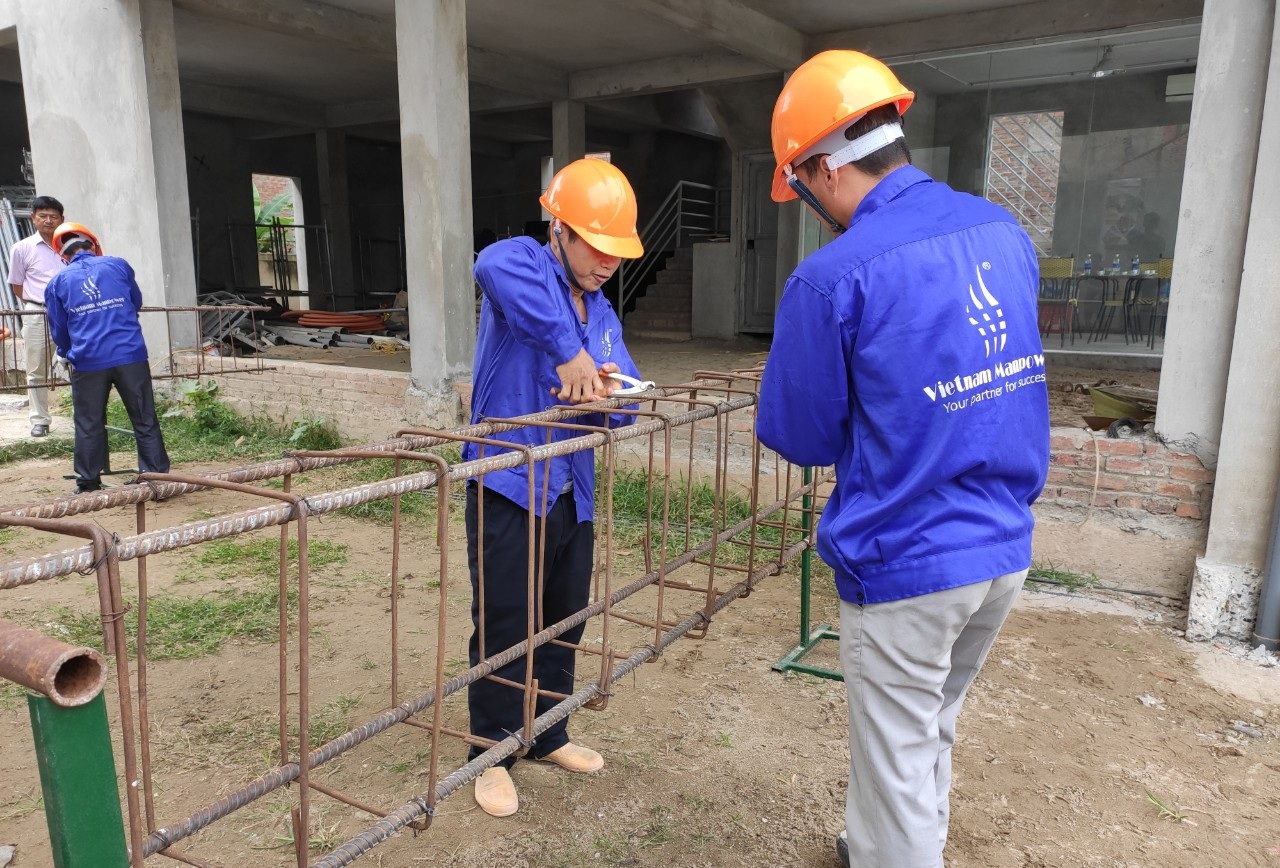 Shuttering carpenter
For shuttering carpenter test, candidates were divided into groups. Each group consists of 3 or 4 people and will perform the test one time. The task is to create formwork or shuttering, which are temporary structures used in the concrete pouring process. Vietnam Manpower workers completed the test with very good result. All of them showed excellent skill and good attitude when working as a team.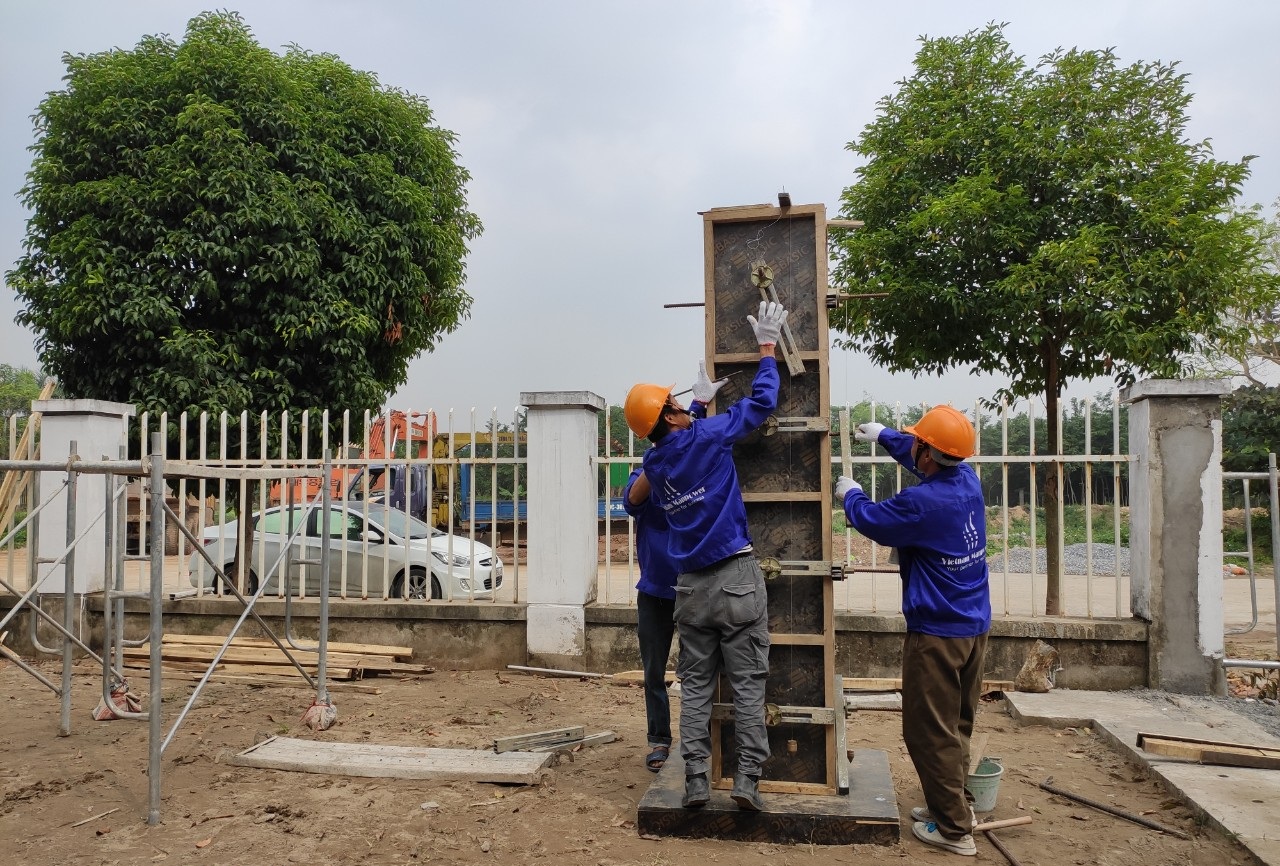 Foreman
In all tests, foreman were asked to supervise workers then made evaluation of their skills and the test results. The evaluation was presented to PD construct SRL Company in English so that the employer could assess foreman's English ability.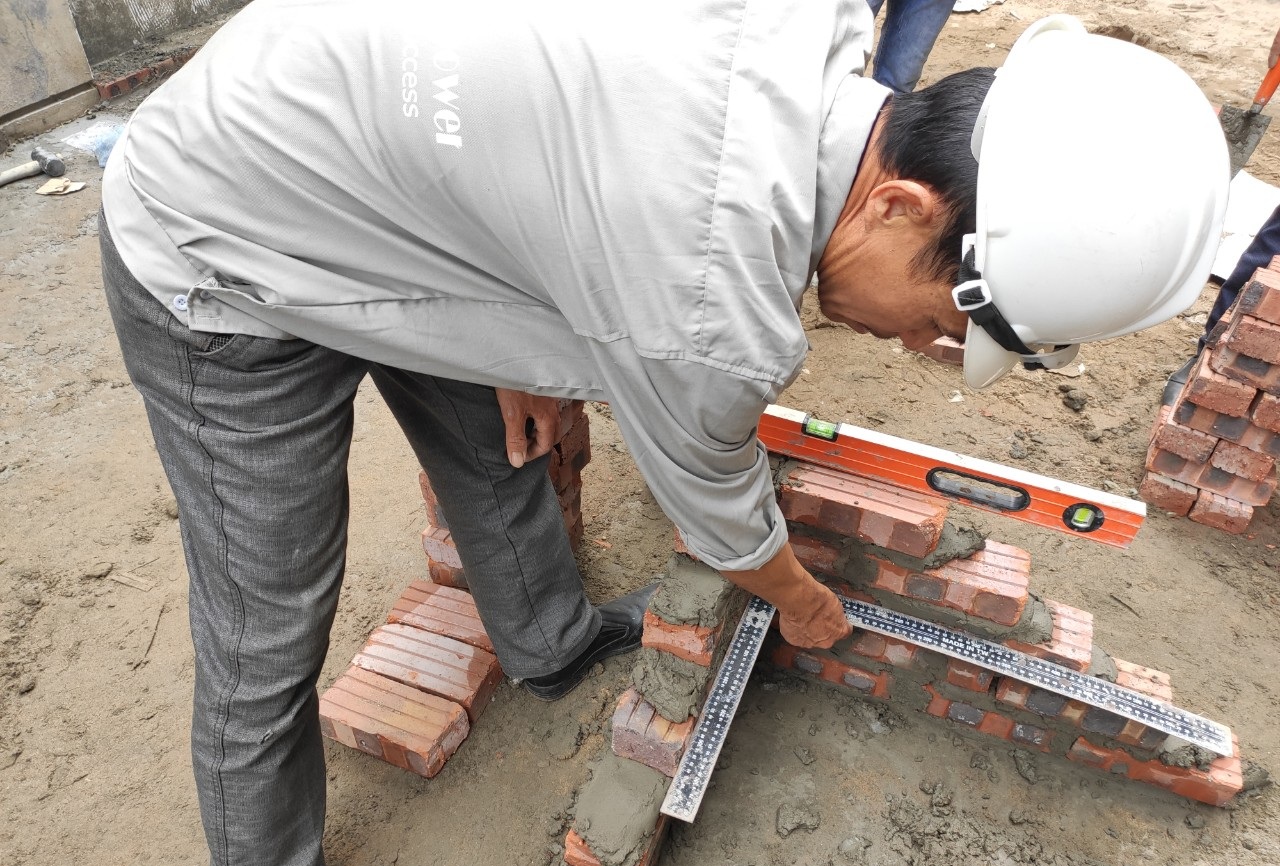 The trade test has been organized so professionally that 98% of candidates have been selected to work in Romania. All of them showed good skills in the job they applied and finished the test in a short time according to the employer's requirement. PD construct SRL Company's representatives highly appreciated Vietnam Manpower workers' exemplary work behavior and said they were absolutely satisfied with the test results.
Read more: A big campaign to recruit 140 Vietnamese workers for Romanian company
Nearly 100 Vietnamese workers are qualified to work for Romanian company after a successful trade test
For more information, please contact:
Vietnam Manpower., JSC (Ms. Lana Phung)
Hotline: (+84) 949 594 116
Email: lana@vnmanpower.com