Taking Romania as the target market, Vietnam Manpower so far has organized many recruitment campaigns to select Vietnamese labours to work for SC company in Romania. On October 29-30, the company once again held a trade test to recruit workers in 6 positions: MIG MAG welder, electrician, scaffolding worker, plasterer, locksmith, and foreman

Two hundreds Vietnamese workers presented at Vietnam Manpower's training center in the morning of October 29 to take the test. Firstly, Romanian employer gave introduction about the company history, fields of business, and salary and other benefits candidates would take if they passed the trade test.
SC is a Romanian company which was established in 2005 and supply IT&C products, services and consultancy for small and medium-sized companies. With 12 years of experience, SC ranked second in top Romanian companies. Representatives of the company said that they were very happy to receive Vietnamese workers to Romania. All Vietnamese workers were eager to hear that and ready to start the trade test right away.
Section 1: MIG MAG welder
The MIG MAG welder's responsibilities included interpreting blueprints, selecting appropriate tools and metals, measuring and assembling metal pieces, using cutting tools, determining gas ratios, drilling holes, and monitoring inventory.
Vietnamese workers demonstrated excellent physical strength and dexterity, as well as superb attention to detail.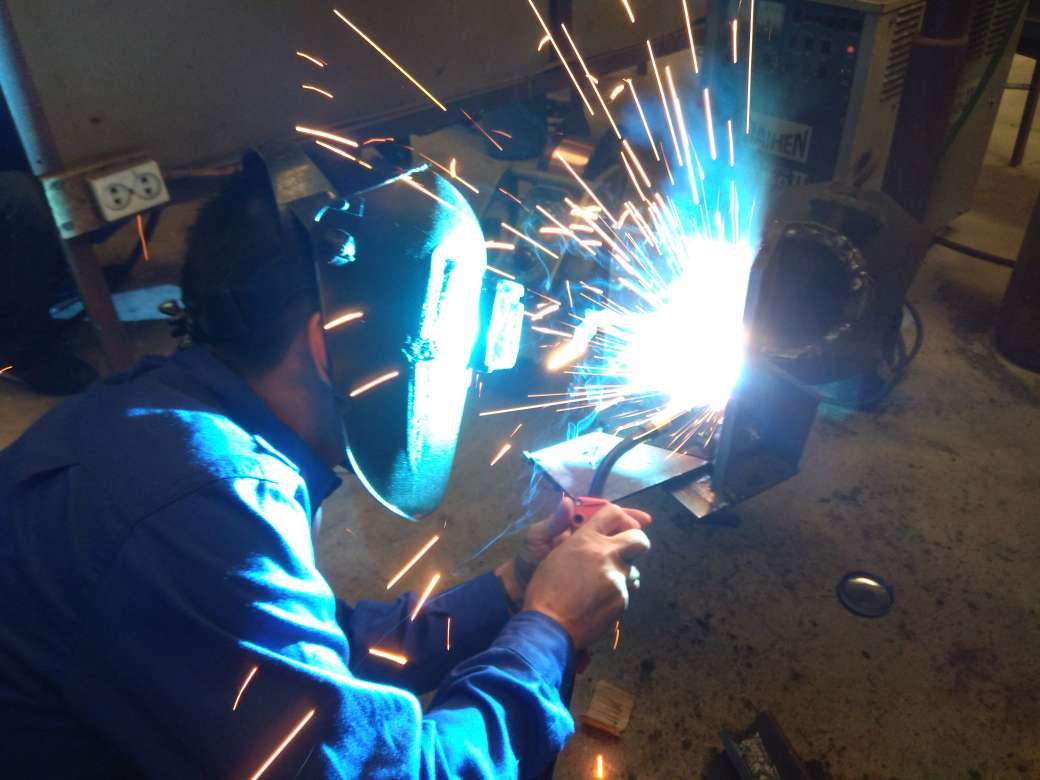 Section 2: Electrician
Electricians' tasks included design, wire a complete circuit then test, and repair a pre-wired starter. They also had to use and care of electrical hand tools and instruments. After they finished their trade test, employer's representative carried out visual inspection and electrical testing to assess and gave score to candidates. Most of Vietnamese ưgot high scores.
Section 3: Scaffolding worker
In the scaffolding test, workers were asked to install scaffolding. They did not only finish the task correctly but also on time. SC company representatives highly appreciated Vietnamese workers and chose most of them to work in Romania.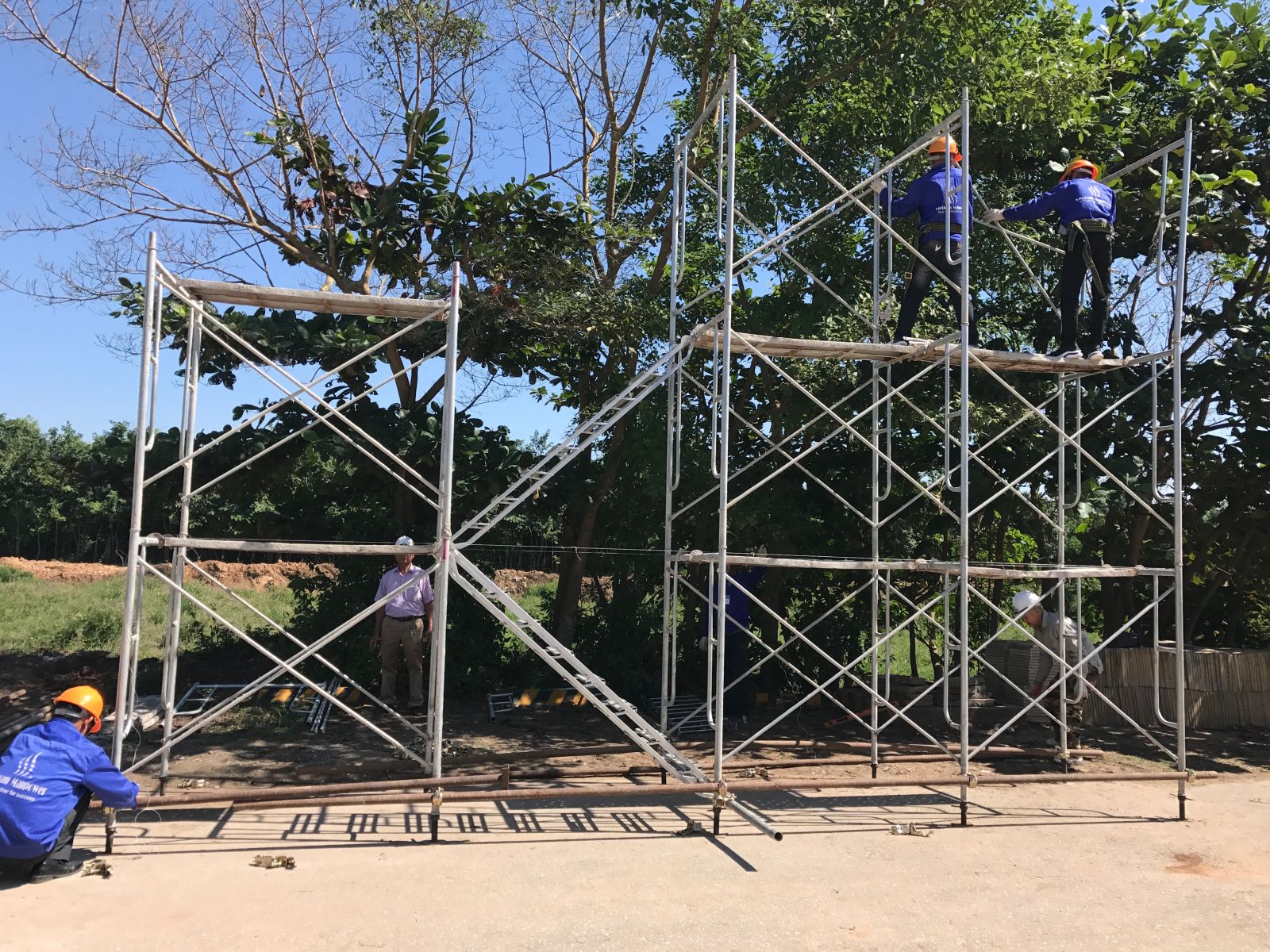 Section 4: Plasterer
Starting the plaster test, candidates had to prepare the surface for plastering by roughening the entire wall to be plastered, so as to give a good bonding to hold plaster. Then they prepare mortar by mixing sand and cement at suitable ratio before applying it onto walls. The next step was to apply the plaster with wooden floats to a true even surface and using a steel trowel, give it a finishing touch. The plaster coat should be 2-3mm thick and applied from top towards bottom and completed in one operation to eliminate joining marks. In addition, the plaster coat had to be smooth and firm.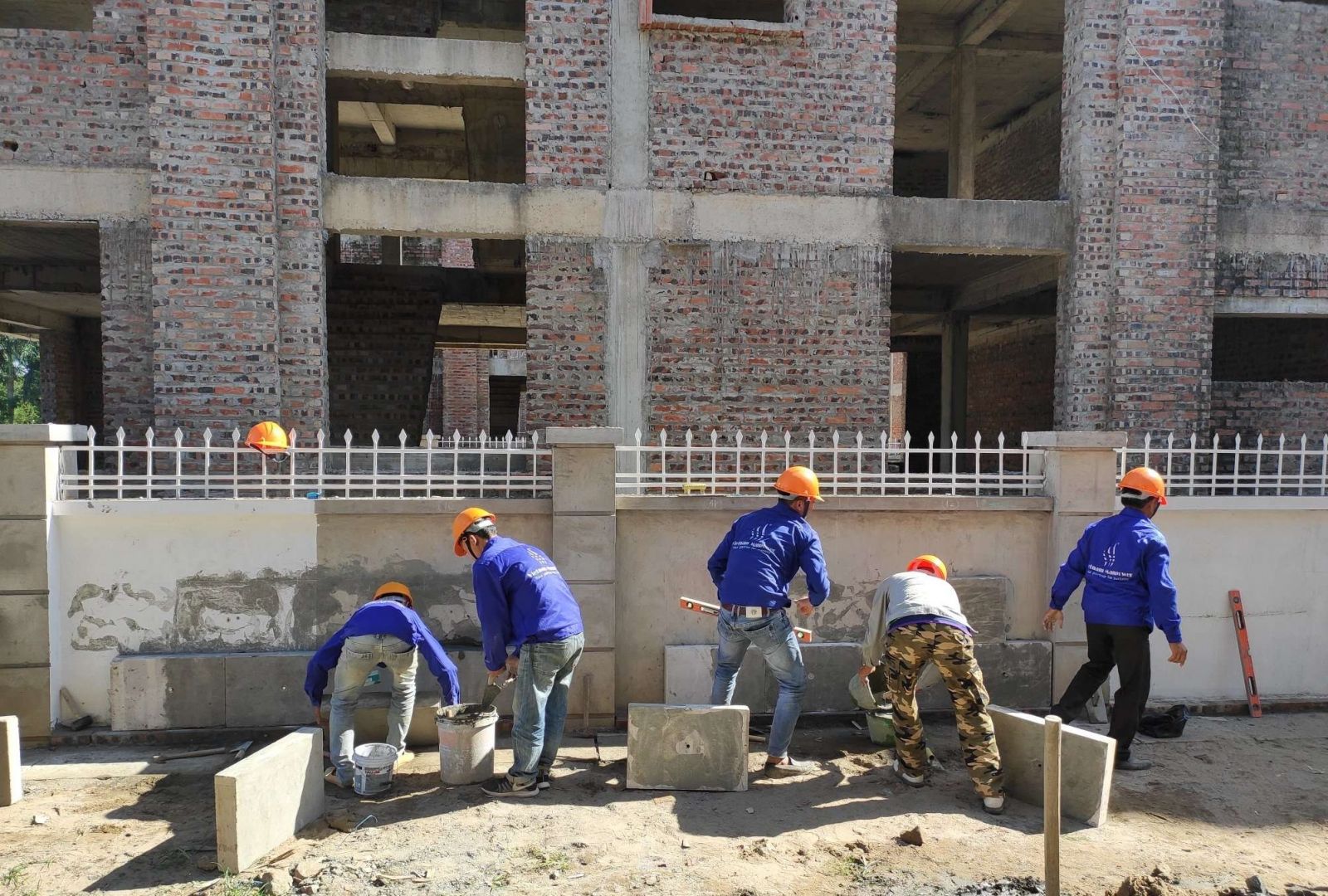 Section 5: Locksmith
The test to select locksmith was held under the supervision of SC Company representatives. Out of 25 candidates, 20 passed the test with high scores. Employer were really impressed by their excellent skill in handling steel.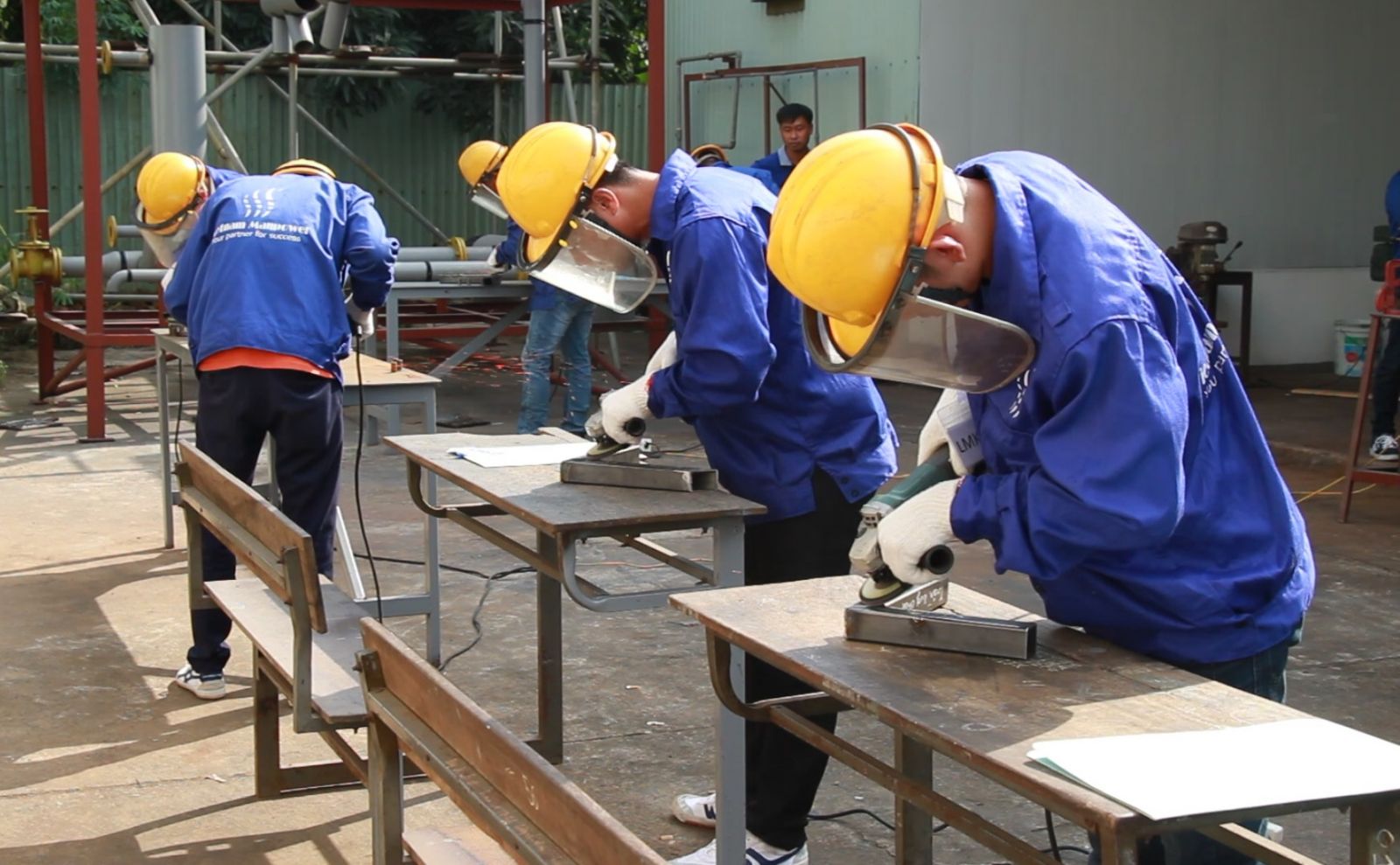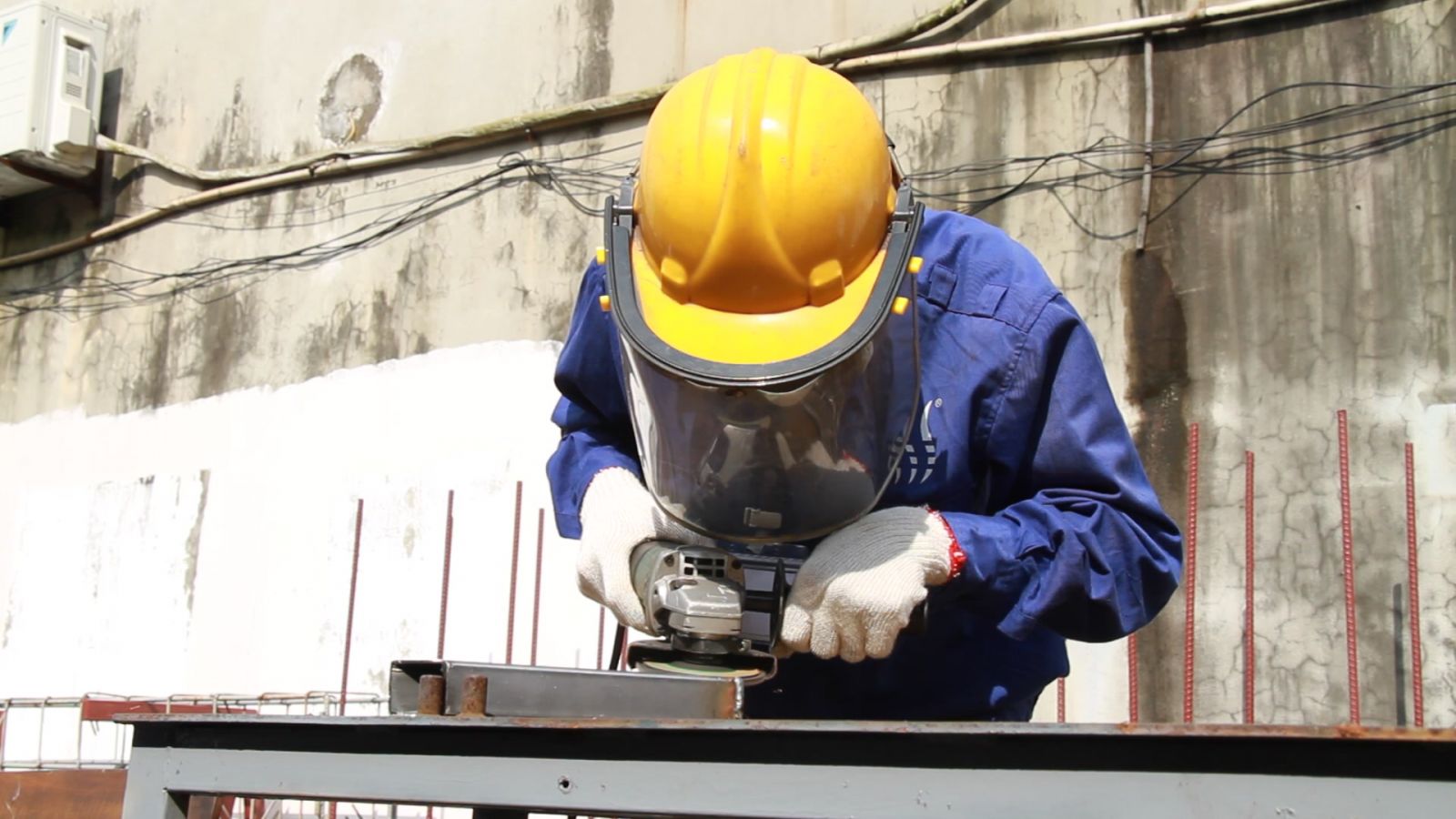 Section 6: Foreman
With English fluency, foreman received job requirements from Employer then transmitted them to workers, assigned tasks to them, guided them to implement the job and checked their job result. Foreman was the person to connect employer and workers so they were supposed to report employer all issues that aroused during working progress. In the interview test, all foremen supplied by Vietnam Manpower., JSC satisfied SC Company with their ability to deal with issues related to workers.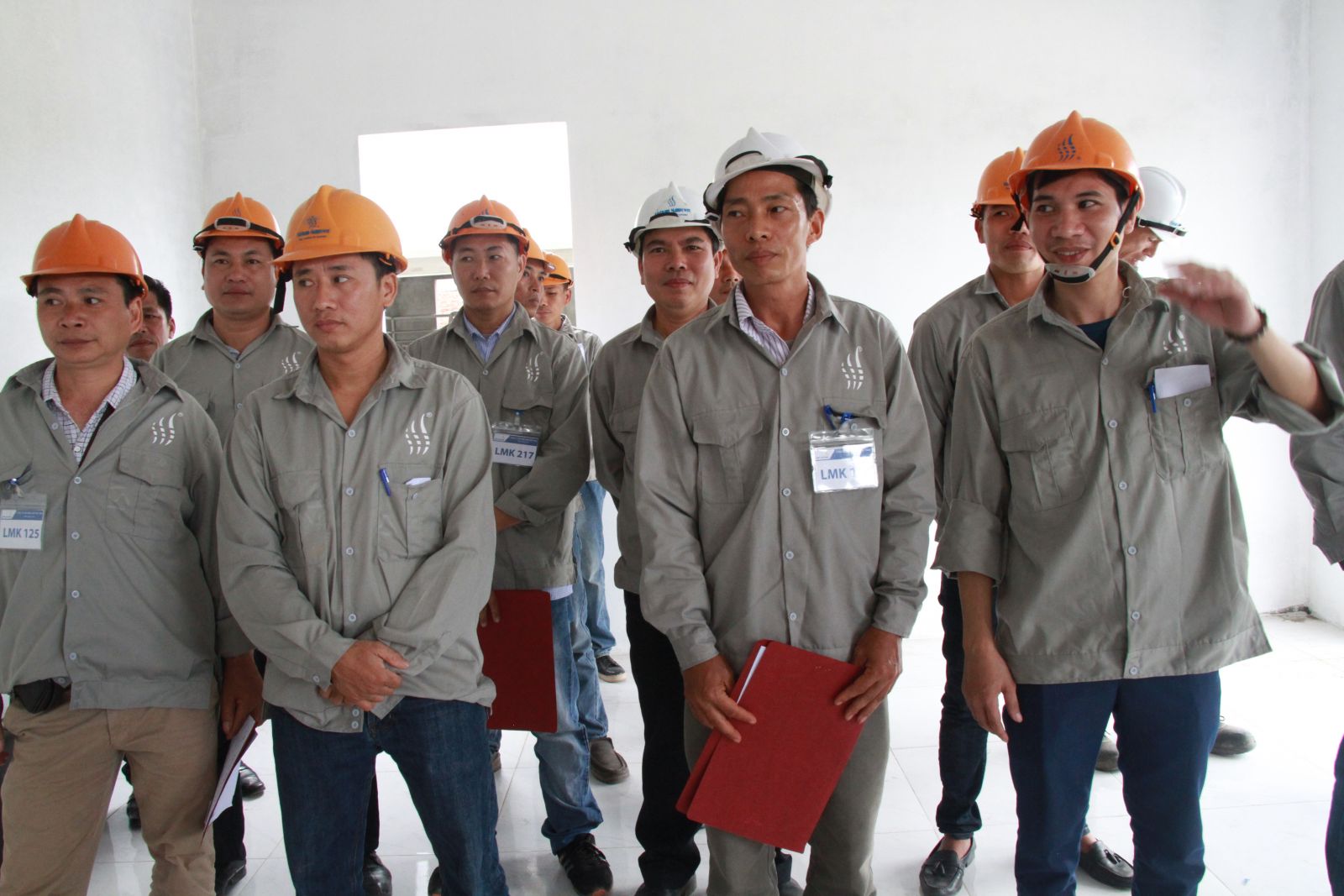 The two-day test ended successfully with 140 workers selected to work in Romania. Qualified labours felt excited about their test result and said that they were longing to go to Romania. SC Company had the same feeling and expressed their deep sense of gratitude towards Vietnam Manpower's professional organization. The company hoped that Vietnam Manpower could complete all emigration formalities for selected employees as soon as possible.
Read more: Hundreds of Vietnamese workers recruited for Romanian employer in a big campaign organized by Vietnam Manpower.
For more information, please contact:
Ms. Lana Phung
Hotline: (+84) 949 594 116
Email: lana@vnmanpower.com