A trade test was held with the participation of nearly 400 Vietnamese workers in nine positions including shuttering carpenter, steel fixer, welder, excavator operator, bulldozer operator, front loader operator, dumper driver, truck driver, and foremen.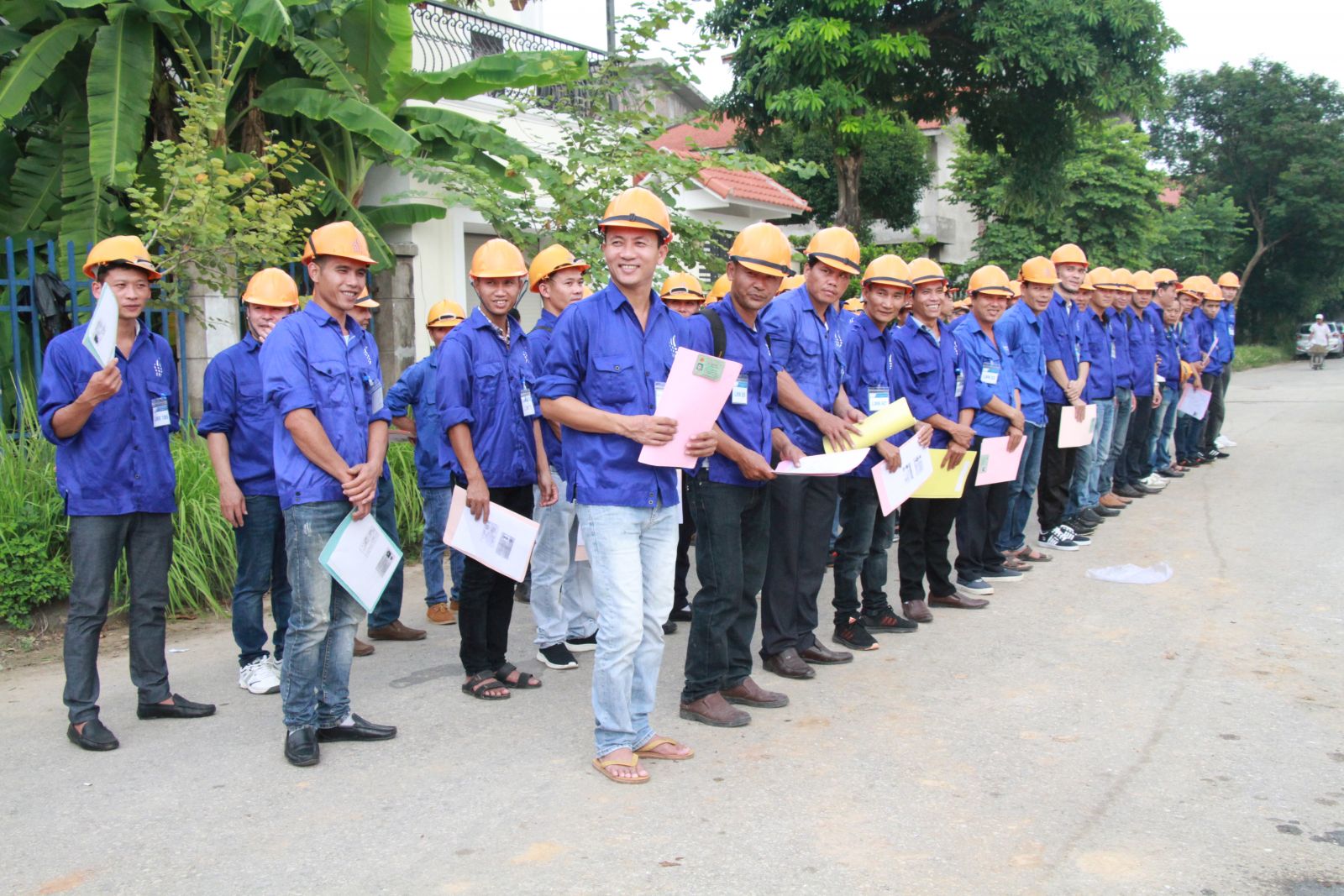 All candidates are excited to start the test
Candidates presented at Vietnam Manpower's training center early to prepare for their test. After being explained about the working condition in AP company as well as salary and benefits, all of Vietnamese workers felt very excited to start the test.
For shuttering carpenter test, candidates were divided into groups. Each group consists of 3 or 4 Vietnamese workers and will perform the test one time. The task is to create formwork or shuttering, which are temporary structures used in the concrete pouring process.
A foreman is guiding workers to do the test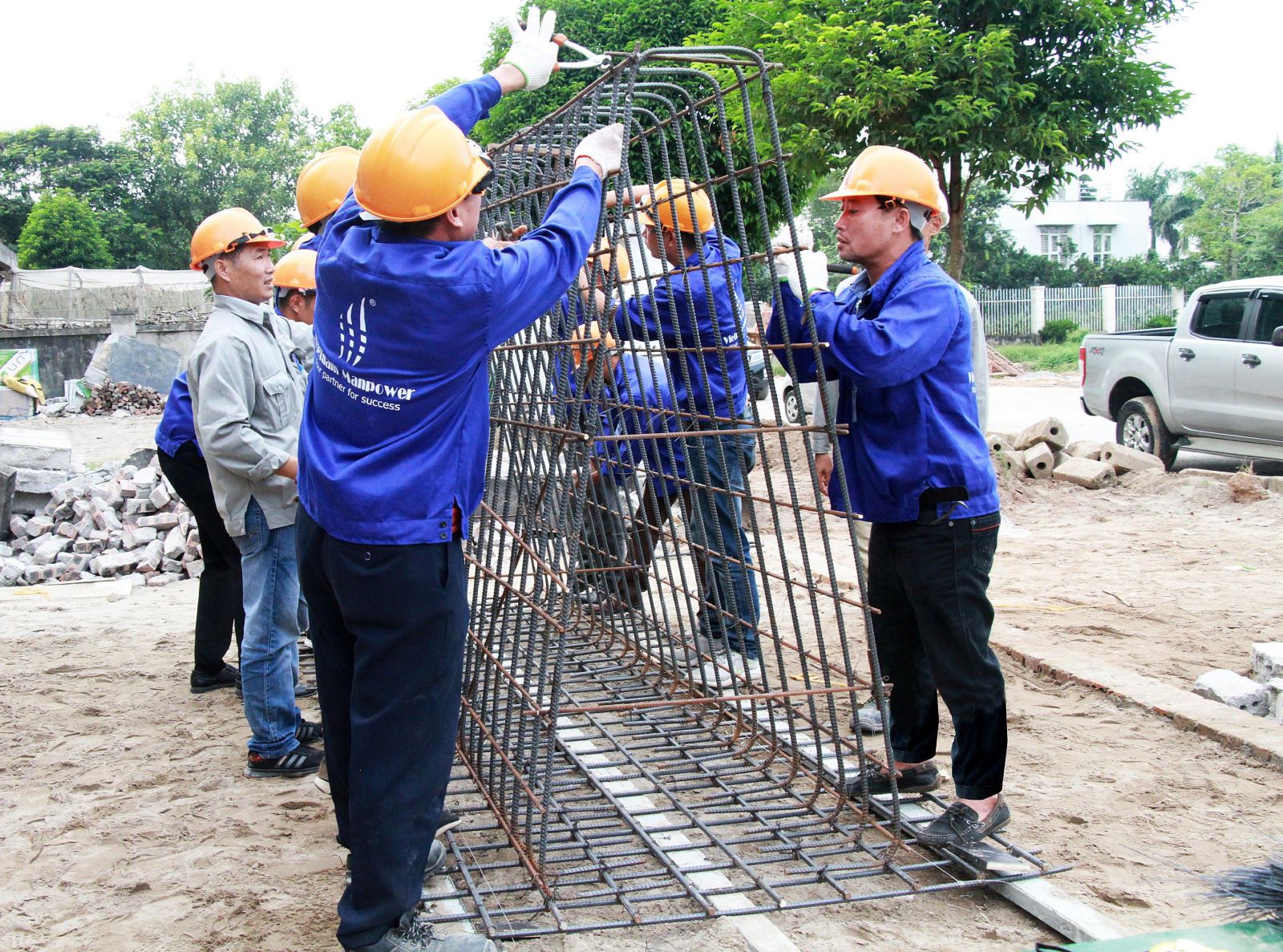 Candidates are focusing on their work
Vietnam Manpower workers completed the test with very good result. All of them showed excellent skill and good attitude when working as a team.
In the part of steel fixer test, Vietnamese workers were asked to install and tie together the steel bars and mesh used to strengthen concrete during construction. They had to do the test in a short time as required.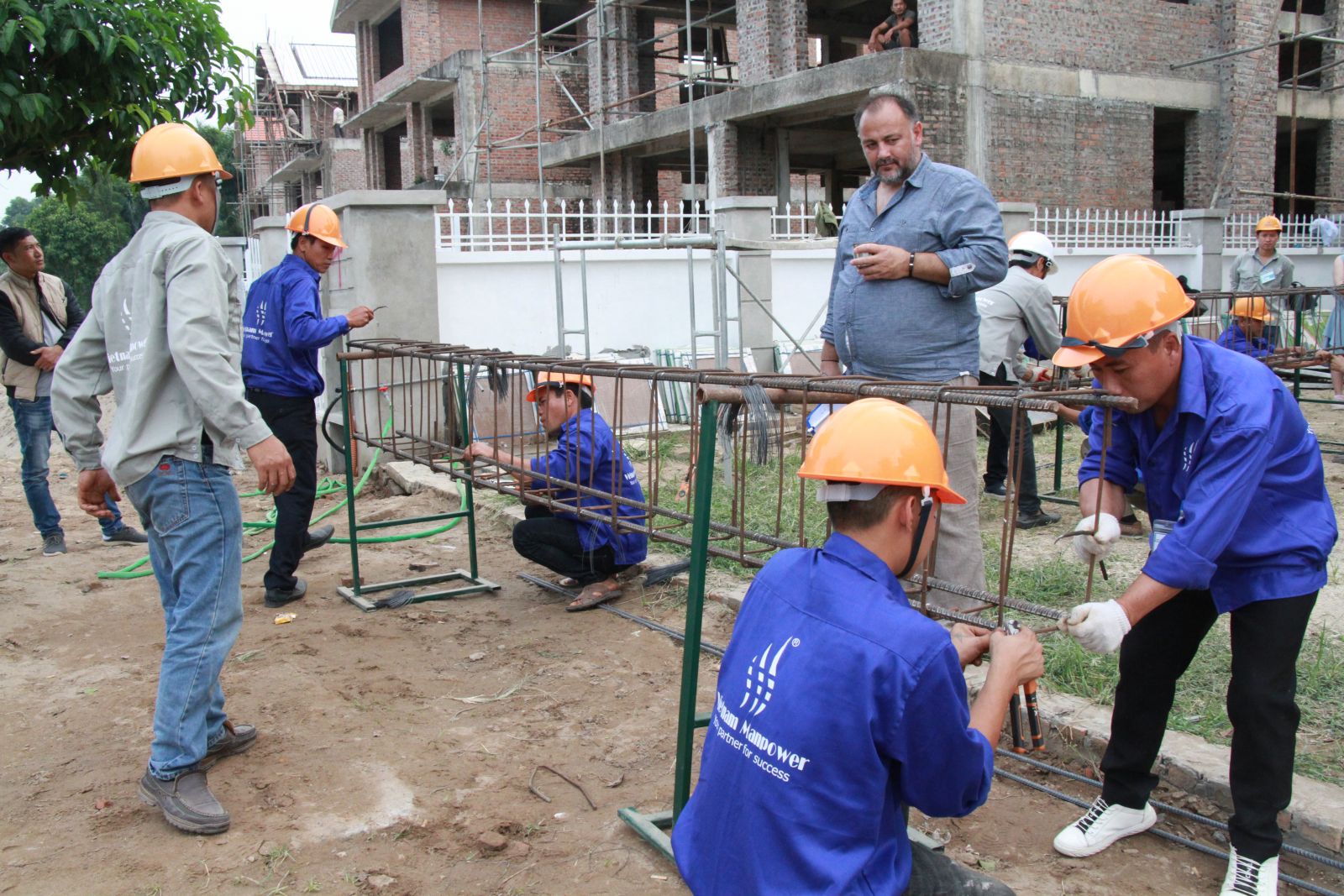 Contestants were asked to install and tie together the steel bars
Candidates who applied for foreman position participated in above three tests. Their tasks consisted of arranging work for workers and guiding them to perform the job. Besides, foreman also played the role as a communicator to connect employer and workers. After the English interview, all foremen met Romanian employer's requirements in terms of English fluency and ability to solve issues related to workers.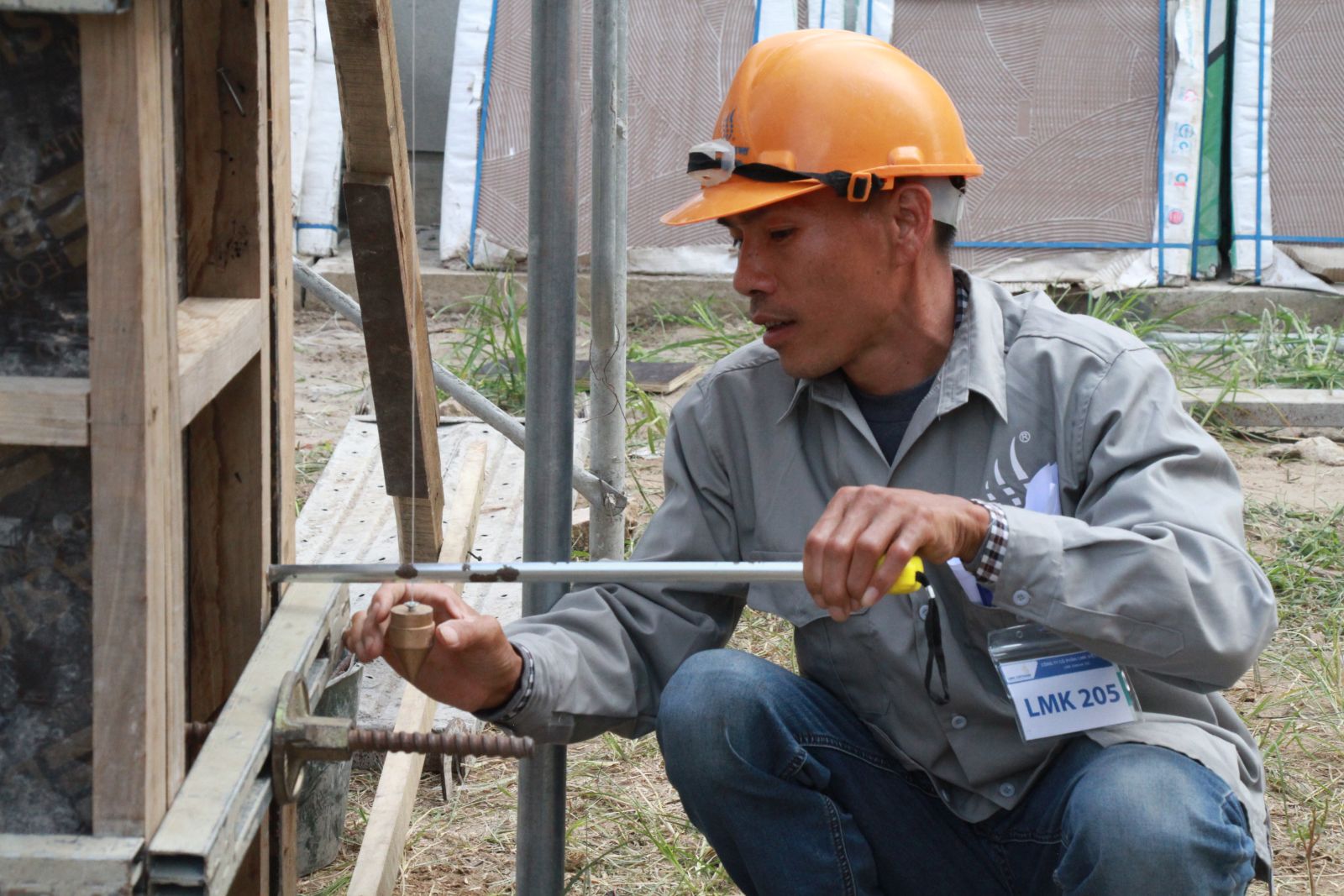 A foreman checks the test result of shuttering carpenter trade test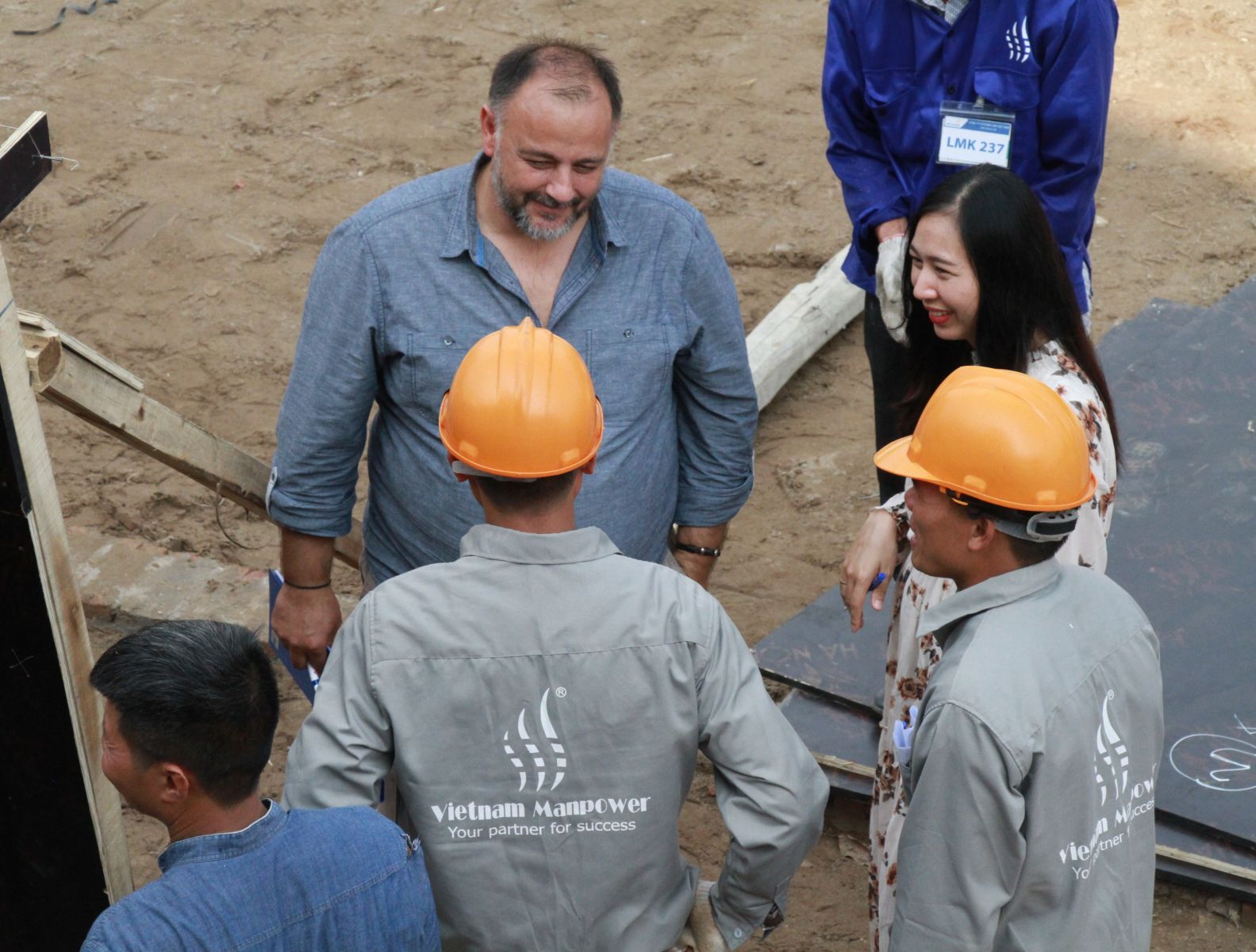 Romanian employer is satisfied with foreman candidates
The welding trade test aims at selecting MIG MAG welders to work for AP Company. Most of all Vietnamese workers convinced the Employer with their professional skill in welding.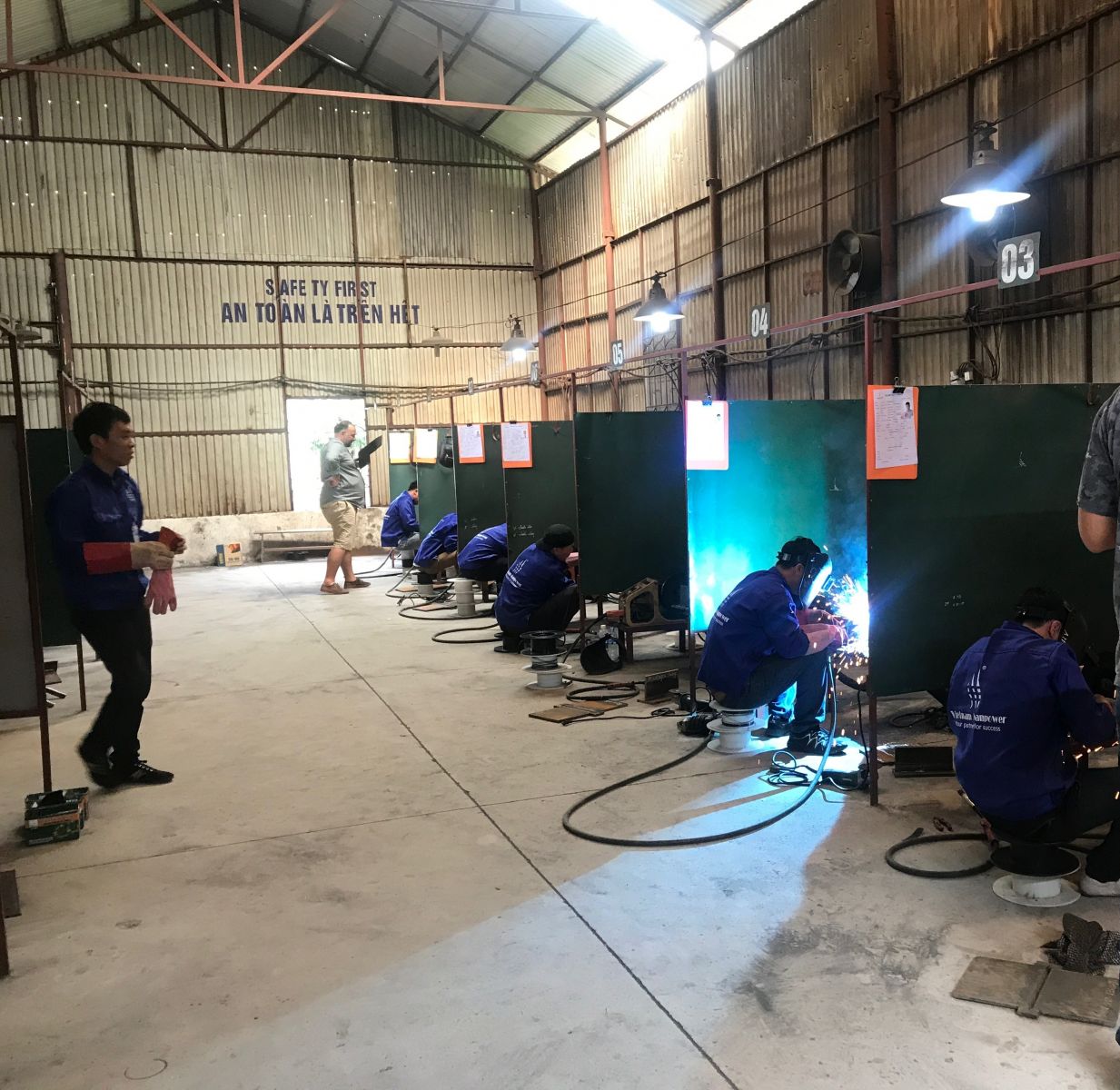 Candidates are taking welding test under supervision of AP Company representative
Almost all operators of heavy machines including excavator, bulldozer, front loader, and dumper passed the test with the satisfying result. Truck drivers also got high score in their tests.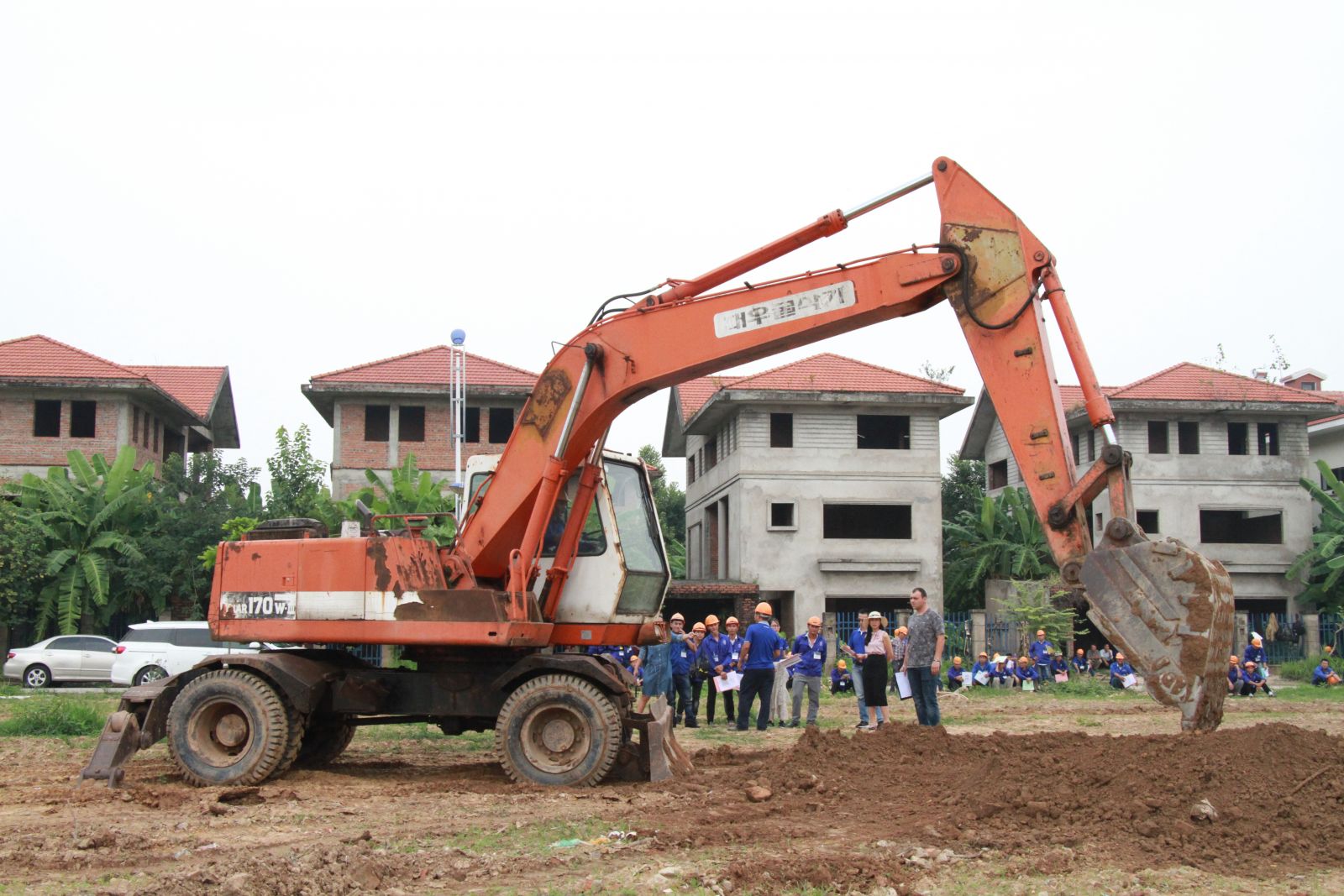 A candidate is operating excavator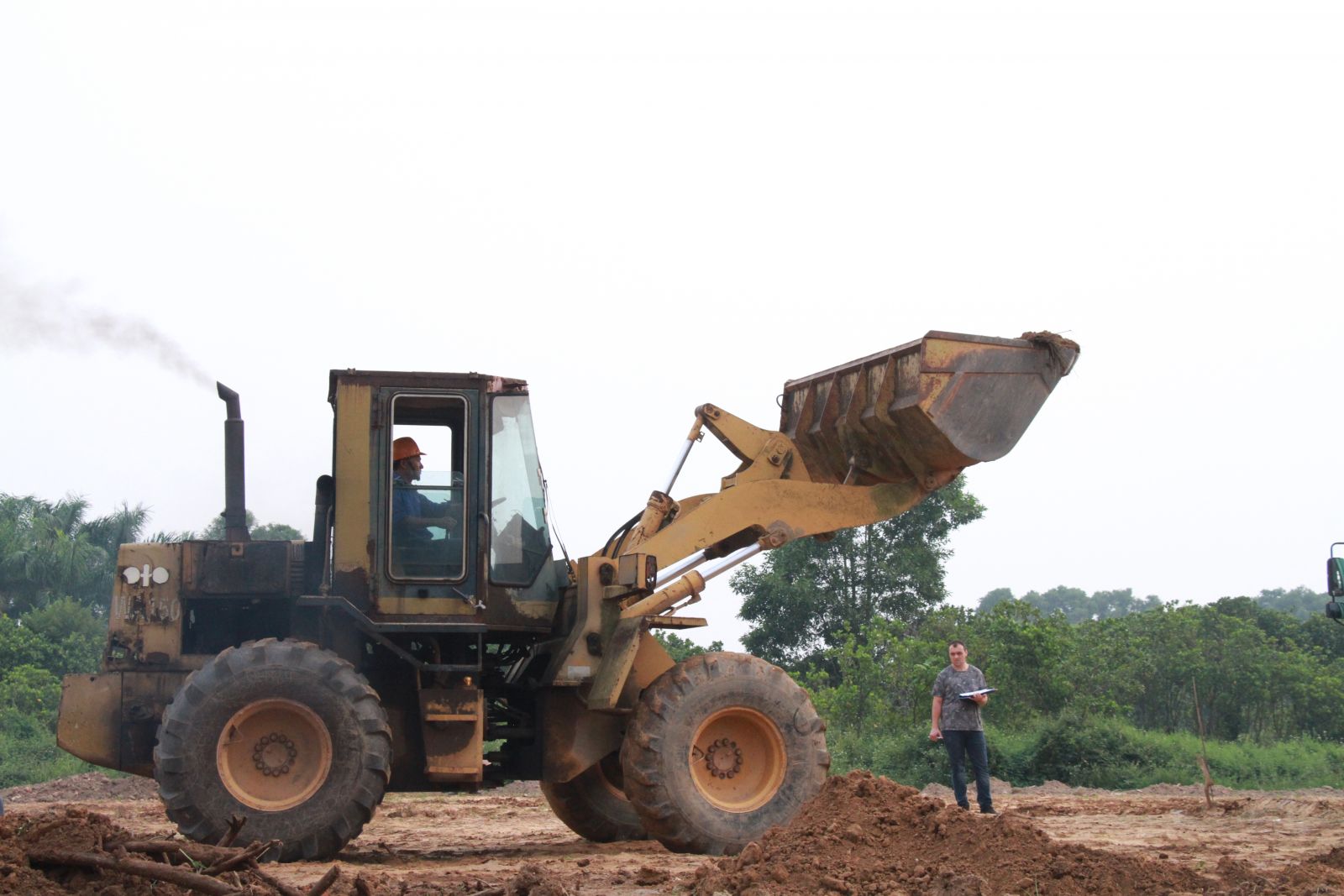 An front loader operator is taking his test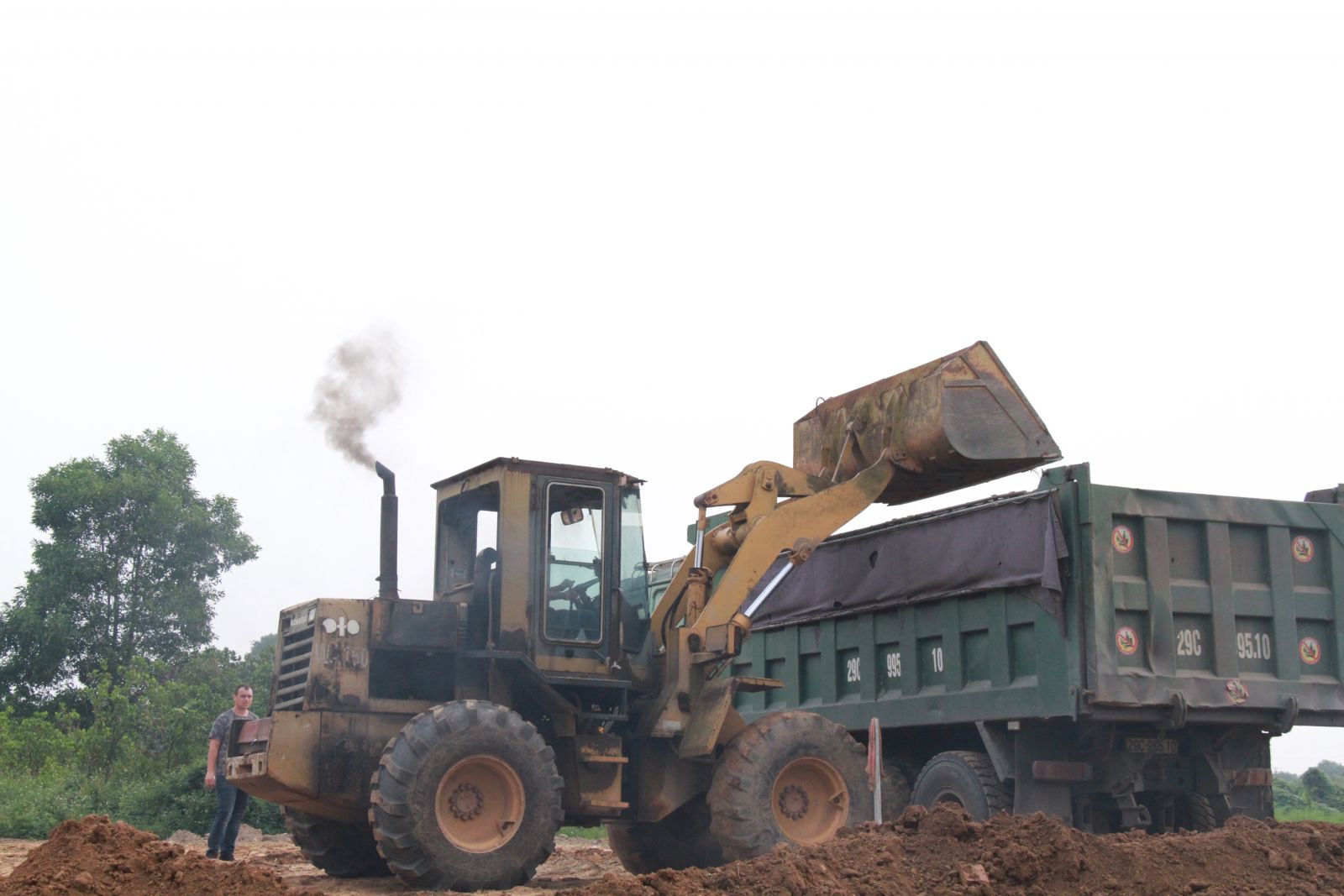 Almost all candidates passed the test with good results
AP company was established in 2004 in Romania. In 15 years of experience, the company has developed on several fields of activity, through the permanent reinvestment of profit and the efficient management of resources. The company provides 5 types of services including road and bridge construction, hydropower installation, hydro technical construction, fish development works and civil works.
Romanian employer were completely pleased with the trade test result and thanked for professional organization of Vietnam Manpower. Employer representatives said that they highly appreciated Vietnam Manpower and emphasized that they would choose the company for the next recruitment campaign.
Vietnam Manpower is a leading diversified company carrying out oversea placement consultant, vocational training and human resource activities internationally. We are committed to providing professional service to our valuable clients, and to support local businesses and social activities.
Read more: A big campaign to recruit 140 Vietnamese workers for Romanian company
100 workers were recruited for V.Casa Company in Romania
For more information, please contact:
Ms. Lana Phung
Hotline: (+84) 949 594 116
Email: lana@vnmanpower.com