Vietnam's outstanding growth performance at >6 percent in average during the world's slowdown period (2011-2015) and successful join important FTAs (TPP, AFTA, EVFTA, etc) couldn't be separated from its attractions to foreign investors.
Meanwhile China is losing its static comparative advantages. After China's economic boom, labor wages are 3 times higher than Vietnam at the moment. The economy didn't reach expectation, at 6.9% in 2015, the lowest growth in the last 25 years. As a result, foreign manufacturers have to find other places to move their plants to cut costs.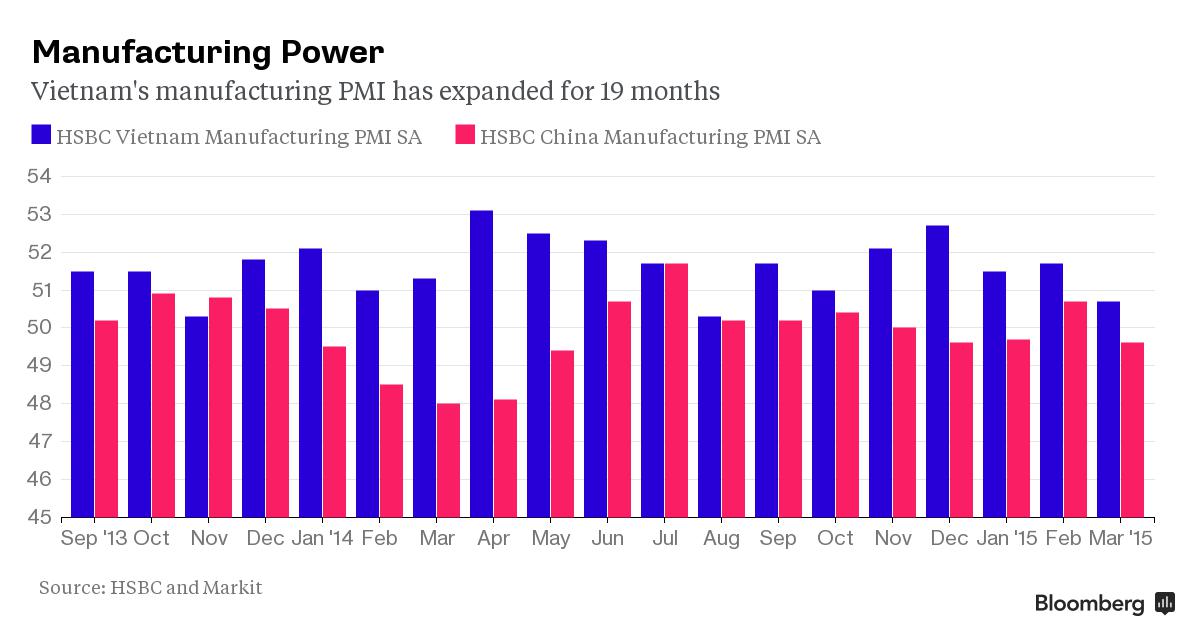 Vietnam saw a considerable surge in foreign direct investment (FDI) flow over the past 10 years and it's expected to be on the rise. In 2015, Vietnam attracted US$22.76 billion in FDI, 12.5% increase compared to last year with 2013 newly licensed projects and 814 additional financed projects. The figure is expected to be on the rise as foreign investors want to take full advantages of FTAs (TPP, AFTA, etc). About 70% of total FDI is in manufacturing sector: electronics, garment, textile, footwear, automotive, food and beverage, etc.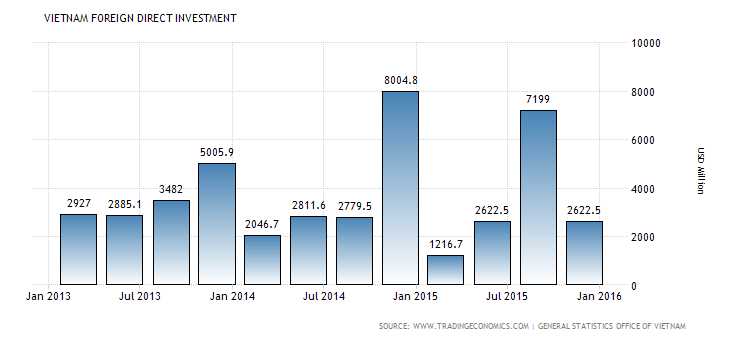 Electronics
Electronics is seen as a spear-head of Vietnam manufacturing sector in recent years. Several big multinational electronics enterprises has transferred their operation partly or completely to Vietnam. Televisions, smartphones, smartphone parts, processors, chips and electrical appliances are major made-in-Vietnam electronics products. Samsung, the biggest foreign investor in Vietnam, has invested billions of dollars in just a few years. Other global players in Vietnam are Intel, Microsoft, LG, Panasonic, making a shift from China to benefit from pro-foreign tax and tariff incentives, weaker currency, lower labor cost and improving business environment.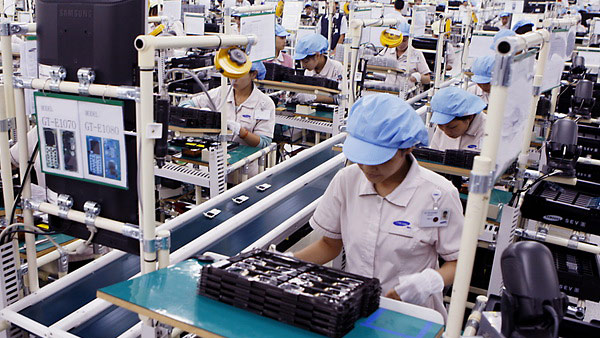 Vietnam is integrating more and more into global manufacturing chain. It is likely to overtake elder brothers to become the largest electronics exporter in the ASEAN in the upcoming years. By the end of 2014, Vietnam was ranked the third in the region and the 12th in the world in electronics export. This industry create jobs for hundreds of thousands of Vietnamese workers every year.
Garment and Textile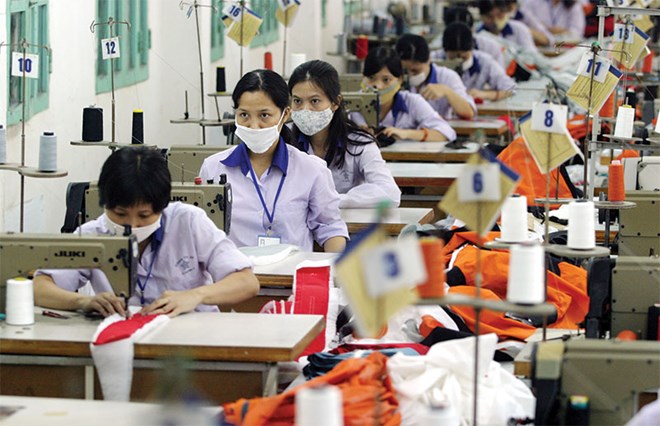 Vietnam is the fifth largest garment and textile exporter in the world with turnover of more than 20 billion dollars in 2015. According to the Vietnam Textile and Apparel Association (VITAS), there are about 4,000 firms in this industry, giving employment to 7.7 million people by 2014. Taking the opportunities from TPP, a lot of foreign investors has poured billions of US dollars into Vietnam garment and textile industry. Only in 2015, this industry attracted 1.4 billion dollar for building and expanding operation in Vietnam. After participating in TPP, Vietnam's garment and textile industry will reap the greatest benefits from this trade agreement.
Footwear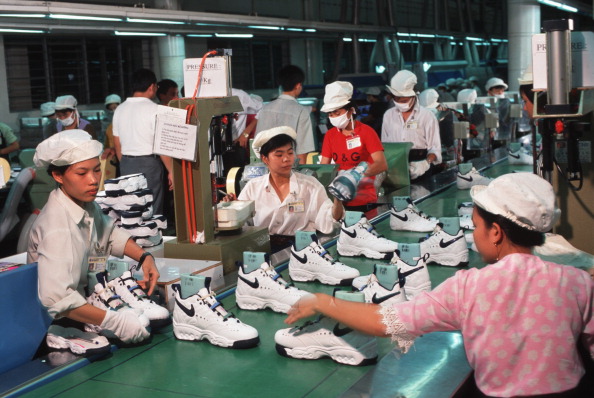 Vietnam's footwear industry accounts for 8% - 10% of the total annual export turnover. In 2015, this industry's export was worth US$12.01 million, in which 67.9.% to the US and EU market. Vietnam is ranked the third in the world's footwear production in term of value, after China and Italy. The Southest Asia nation is a promising destination for manufacturers in general and footwear in particular because of fast growing economy; stable politics and society; abundant, cheap, and high-skilled manpower.
FDI firms in this industry mostly come from the US, Japan, Korea, Taiwan etc. Many of biggest footwear manufacturers in the world set up their factories in Vietnam, including Wolverine Worldwide, Nike, Addidas, Puma, Dansu Group, Ever Rite International. In the wave of TPP, more and more footwear giants is moving their plants to Vietnam to enjoy benefits of the agreement and other competitive advantages. However, Vietnam footwear supply chain need improving to foster its competitiveness and raise the value of products.
Automotive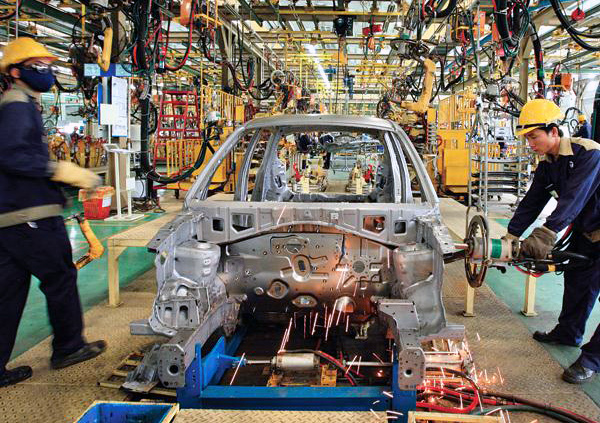 Being one of the three biggest producers in ASEAN (after Thailand and Indonesia), Vietnam automotive industry now can seize more opportunities after TPP Agreement. Thanks to strong support from government with the aim to increase automobile localization rate, Vietnam automotive industry has gained notable achievement for over 20 years of development. Yet it remains the fertilized ground for foreign auto manufacturers including Toyota, Honda, Mitsubishi, Suzuki, Mazda, Nissan (Japan), Ford, General Motors - Chevrolet (US), Kia, Hyundai (South Korea). Volkswagen, a well-known Germany-based auto manufacturer is planning to place assembly plant in Vietnam.
With TPP, Vietnam automotive industry can benefit a lot from both import and export from TPP terms. However, AFTA with the reduction and removal of tariff barrier among ASEAN countries will be a headache issue of competitiveness for auto producers in Vietnam in particular and ASEAN in general. To take the full advantages from TPP Agreement, foreign auto manufacturers should invest in producing parts and components in Vietnam. In the long term, supporting industries in Vietnam are still open and promising for both domestic and foreign investors in the next decades.
Shipbuilding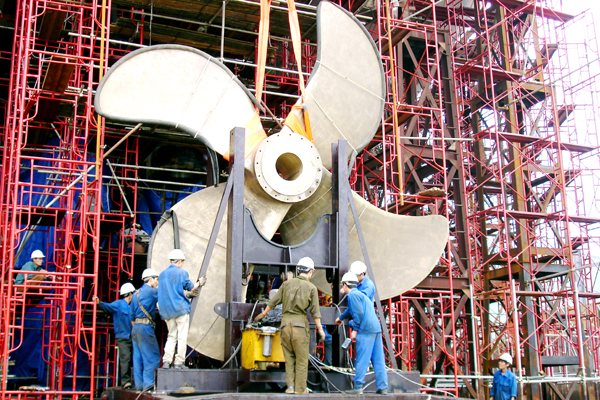 With the long coastline of over 3,200 km and abundant, low-cost skilled labor force, Vietnam has great strengths in shipbuilding industry. Vietnam is the fifth biggest shipbuilding nation in the world, although this industry has been boosted by the government for over 10 years. The industry witnessed growth rates about 25-30% year on year, impressive figures for infant player as Vietnam. At the moment, most of shipbuilding enterprises in Vietnam are state-owned. Some foreign giants such as Damen (Netherlands) have been tapping into Vietnam shipbuilding industry in recent years.
Food and Beverage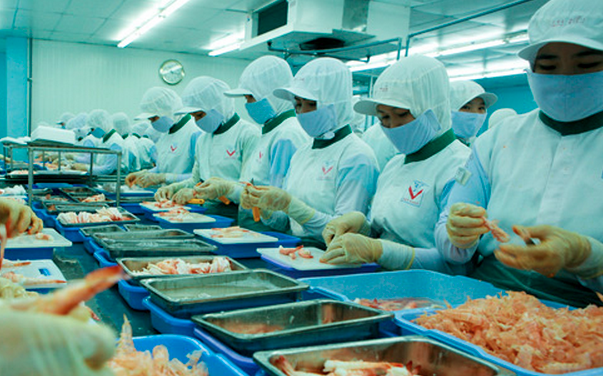 Vietnam food and beverage (F&B) industry is more and more developed. In the past, most of Vietnam F&B output are processed agricultural products. Nowadays, along with deeper integration, food and beverage is becoming a fast growing industry with the participation of big processors in the world with high-tech production lines. Both domestic and foreign investors in this industry can gain benefits from high economic growth, rapid urbanization, preferential policies, rising income, etc. Besides, the abundance of raw materials and low cost skilled workforce are favorable conditions for food and beverage processors in Vietnam.