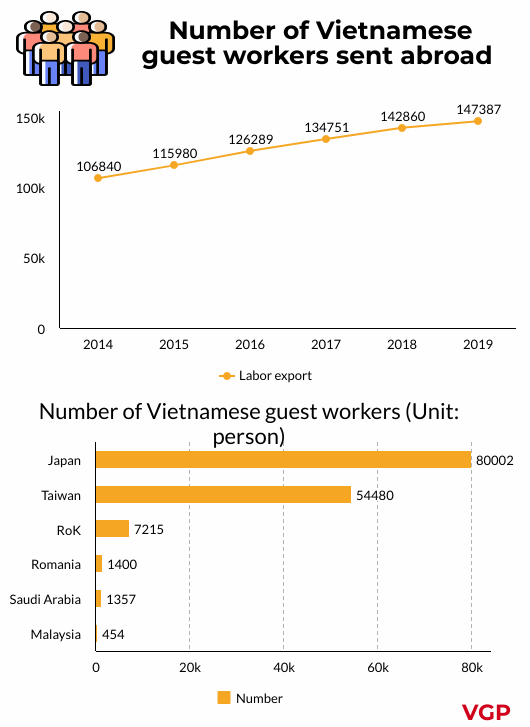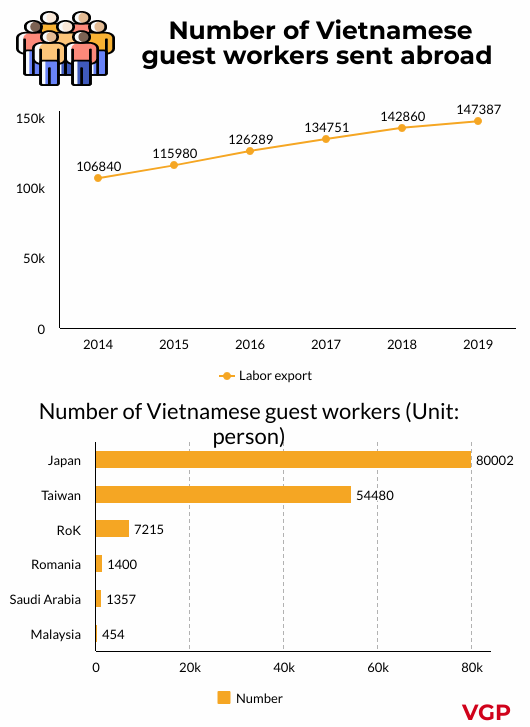 The number included 49,324 female workers.
In 2019, Viet Nam fulfilled 122.8% of the preset goal.
2019 was the sixth consecutive year in which the number of guest workers exceeded 100,000.
The Ministry of Labor, Invalids, and Social Affairs attributed the success to labor export market development, opening of new labor export markets, potentials in European market, and the signing of labor export with Japan.
In 2019, Japan was the biggest labor importer of Viet Nam by recruiting 80,002 laborers; followed by Taiwan (China) with 54,480; the RoK with 7,215; Romania with 1,400; Saudi Arabia with 1,357; Malaysia 454./.