In order to work abroad, a Vietnam welder must possess a certificate from domestic vocational school (sometimes AWS,IWI international welding certificate if required by foreign employers), then passing the CV screening process with Vietnam manpower agency. At last, a skilled welder has to prove his ability through a trade test and interview with international employers.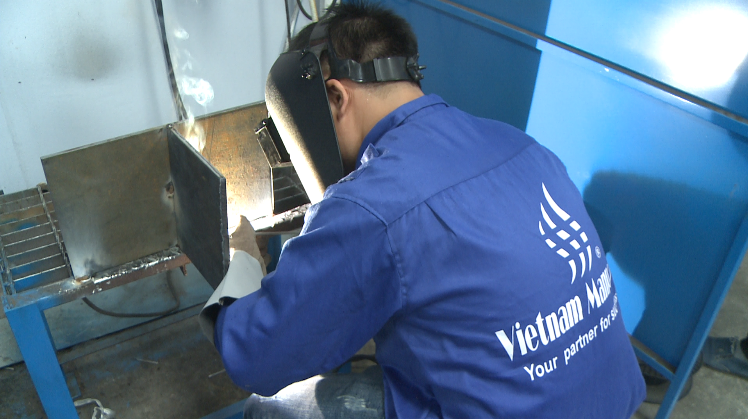 In near future, low-quality workers will be the first to lose their jobs when machines replace us. A poorly qualified welder will give way to machines that produce fast and accurate welds. To avoid that, Vietnam has chosen a different route from Bangladesh and India – countries that provide cheap labor at low cost. The Government of Vietnam and individuals have invested in facilities for high quality welding school to ensure Vietnamese welder meet international standards.
Through recruiting projects, Vietnam Manpower has proven that 85% of Vietnam welders have passed the skill test with employers around the world. To achieve this great achievement, they all have to undergo the following difficult stages.
1. At first, Vietnam welder must possess a welding certificate
Vietnam welding schools are equipped with state-of-the-art machines with at least 50 high-quality welding cabins and experienced teachers. The curriculum is designed to meet the needs of the any welders, from the newcomers to experienced ones to improve their skills.
In each lesson, the future international welders are provided with advanced theories and tools to practice.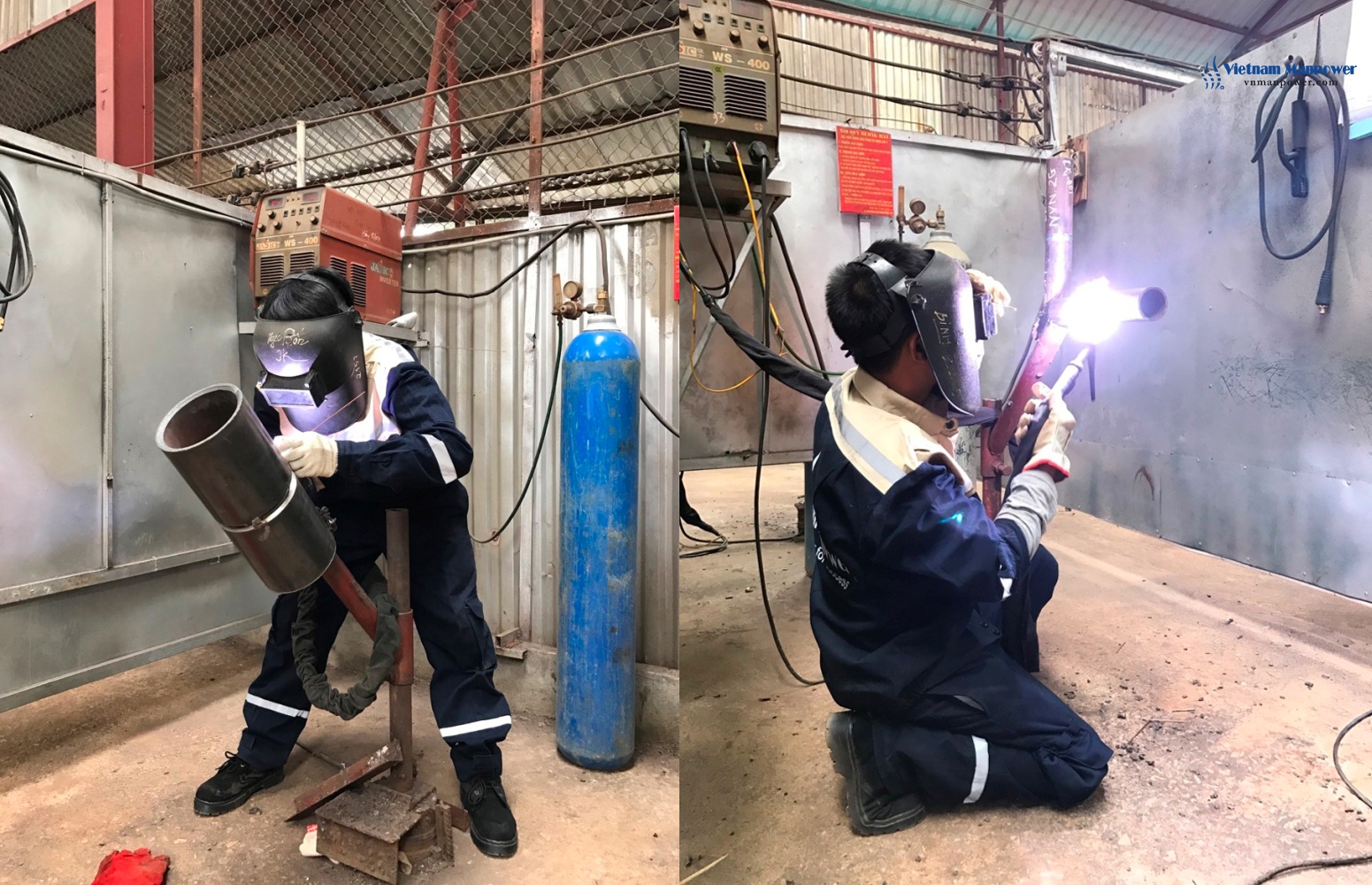 Each welder is normally trained for 01 to 04 months (depending on the welding position) before receiving certificates. This certificate is a prerequisite for any labor to pass CV screening at manpower export agency (this part will be covered in section 2).
In addition, to meet international standards, especially for European businesses, Vietnam government supports welders to access international welding certificates such as AWS, IWI, Manpower agency in Vietnam can register for candidates to test and receive international certificate if required by the foreign employer.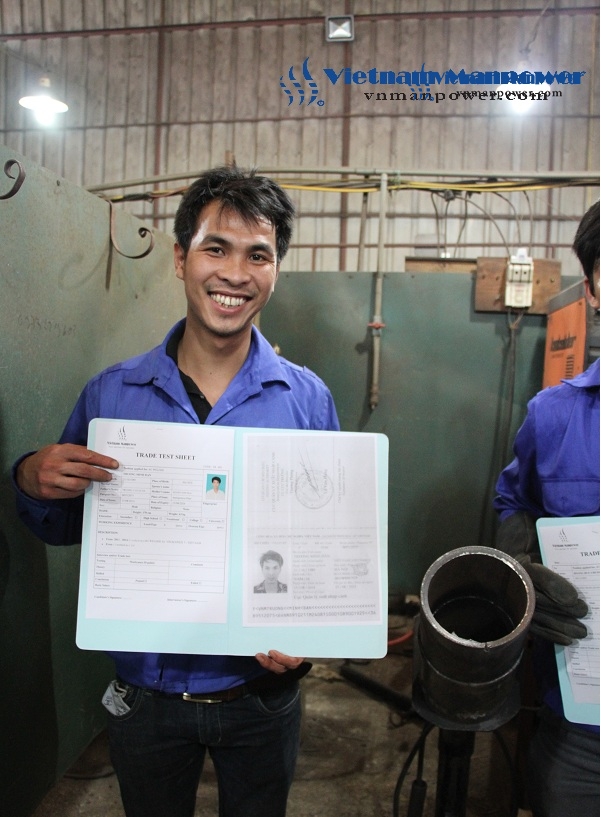 2. Welder must pass the screening CV process with recruitment agency
Depending on the agreement between the foreign employer and manpower agency, each recruiting project will have a separate requirement for the welder. Typically, in order to pass CV screening, a Vietnam welder must meet the following criteria:
- Age 18-45, good health and no infectious diseases (all labor must do medical check twice in Vietnam before depart.
- Graduated from highschool. Possess at least 01 certificate of welding in the country (or international)
- No crime conviction.
- Have at least 5 years experience in large projects in Vietnam or international.
In addition, the manpower agency is responsible for further training in language and culture of the employer's country for labor. This process aims to ensure that the welders can communicate with foreign employers and avoid possible cultural conflicts when abroad.
3. Welder must pass the trade test with foreign employers
When foreign employers visit Vietnam to search for welders, they will first filter the CVs provided by the recruitment company in Vietnam, then directly check candidates' skills and knowledge through trade test and interviews.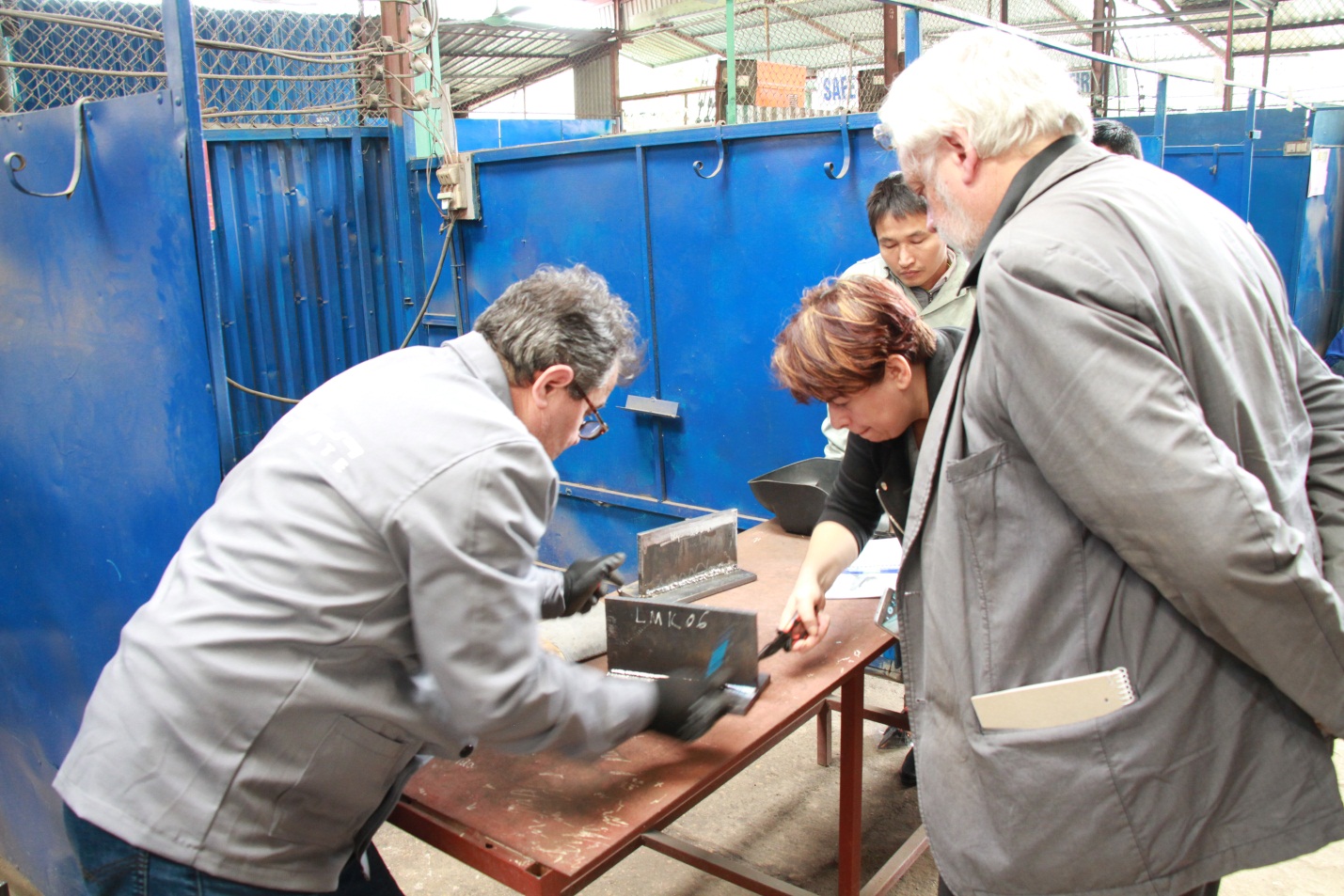 Welders will take part in a trade test organized by manpower agency, show their welding skills and also knowledge of safety. Trade test is strictly supervised by representatives of foreign recruiters, labor export companies in Vietnam and a third party (usually Welding experts are invited upon request). The welders will perform the same test in a certain time, then their products after completion will be carefully examined. Finally, the right to decide who will be selected belongs to the representative of the foreign employer.
This is a general introduction about Vietnam welder. If you have any contributions or questions, please leave a comment below!