Why should companies use management software?
Under the development of technology, many processes are gradually being digitized to become more optimized and efficient. Company management is no exception to this process of change. Many software and tools have been born to make the operation process more smooth and synchronized.
Among them, the software that supports process management in the enterprise is the most popular and widely used. If you still do not understand why management software is so favored, this is the answer for you. The application of management software will bring many benefits, specifically as follows:
Efficiently control resources and optimize management processes
Company administration software will help control, allocate, and track all company activities such as purchasing, sales, warehousing, customer management, human resources, production, finance - accounting.
Effective control of the resources of the enterprise will bring benefits such as: helping to control cash flow, minimizing operating costs; better customer care, accurately forecast the number of customers in the future; effectively manage, make statistics and control sales activities, save time and control more effectively for accounting - finance operations; effectively manage the warehouse, no inventory, accurately forecast the amount of stock, etc.
Save time and manpower for production and business activities
If you do not use business management software, all business activities will be done manually. The databases are saved mainly by excel files, with a huge data warehouse, it will have to mobilize a lot of resources to process. Meanwhile, applying company management software will help reduce the amount of work and reduce unnecessary personnel.
Increase customers
All company management software has the function of customer relationship management. This feature is also integrated with online marketing tools to help collect customers from channels such as websites, forums, etc., thereby helping to increase customers.
Moreover, the management of customer information data also becomes simpler. From there, taking care of old customers and increasing data about new customers is also more effective. Companies can increase potential customers quickly.
Increase revenue and profit
Company management software supports businesses to improve management efficiency, retain old customers and approach new customers. Business operations are operated in accordance with the process as well as optimizing the productivity of employees. Therefore, the business is fully capable of increasing sales.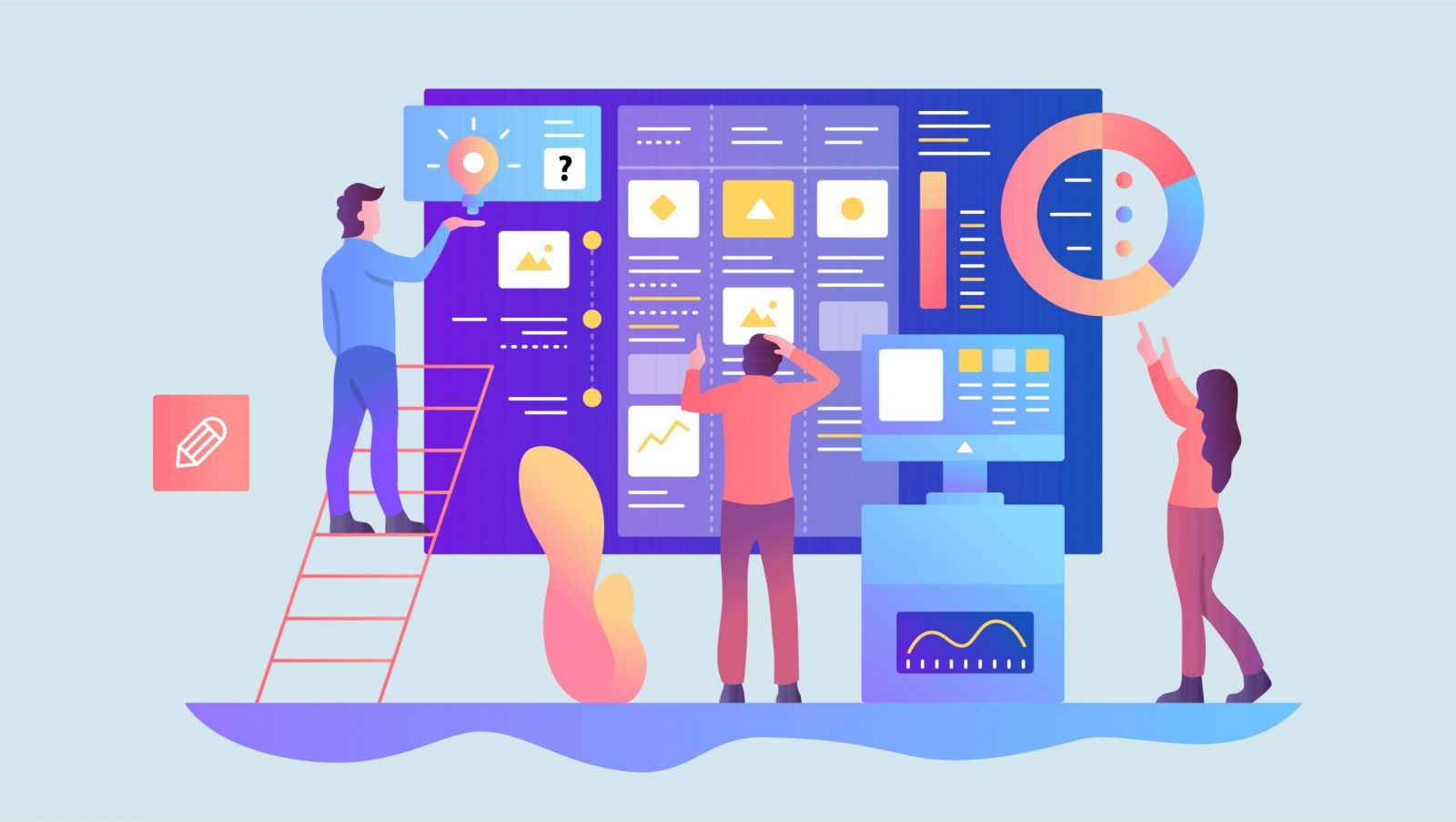 Basic features required of 4.0 management software
Synchronization management feature
Management software allows companies to aggregate information between departments, ensure uniformity, and limit data processing in many individual places. This helps limit risks and mistakes when transferring data between departments. At the same time, creating a complete working process, helping administrators have a basis to handle responsibility when errors occur.
Reporting and measurement features
The process of aggregating management reports will become faster with human resource management software. From employee information, learning progress and personnel training results will all be integrated and displayed on the training software. In addition, the updated information is always associated with a specific time, so you will know employee information quickly and accurately. At the same time, you can also send reports to leaders at any time with just one click.
Interactive feature
One of the weaknesses in business management often comes from the lack of cohesion among employees, loss of synchronization between departments. With the combination of management software, companies can create a complete system across departments. This helps to increase interaction between employees, and senior managers can easily inform and understand the needs of their employees.
Top 3 management software used by companies.
Testcenter HR management software
Many companies today are facing a sad situation such as: having to pay higher wages for employees who do not meet standards or paying salaries that do not match the employee's capacity. This causes a great loss for the enterprise in terms of human resource management.
The Testcenter platform was born to provide businesses with an optimal and comprehensive human resource assessment tool, helping employers limit the rate of wrong candidates and speed up recruitment.
Trello task management software.
We must be quite familiar with Trello – a Kanban-based operational management tool. The principle of this method is to visualize the work into an information table, consisting of columns corresponding to the job status To do, Doing, or Done. You can easily move the cards from the status columns, to show the current work progress.
Business management software Microsoft Dynamic.
Microsoft CRM is one piece in the picture of five cloud-based apps in the Dynamics 365 portfolio: Dynamics 365 for sales, marketing, customer service, field service, and service automation project.
Hopefully, with Vietnam Manpower's detailed analysis of the advantages and disadvantages of the 3 business management software above, it has helped you gain more useful information and choose the optimal management software for companies. Please!